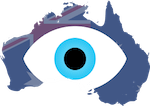 Another domino has fallen in the global war against electronic privacy.
On April 12, 2017 Australia's mandatory data retention laws officially went into effect. What this means is that all internet service providers (ISPs) and telecoms in Australia are forced to record data from:
all text messages
all phone calls
location information
all internet connection data
This information is stored in databases for a full two years and is available on demand to government agencies without any warrant required.
Also keep in mind that Australia is a close partner in the Five Eyes mass surveillance alliance. This means that collected data records are also available to the governments of Canada, United States, United Kingdom, and New Zealand.
The law requiring this – the Telecommunications (Interception and Access) Amendment (Data Retention) Bill 2015 (PDF) – gave telecoms and ISPs two years to prepare the necessary data collection infrastructure. Despite public outcry, the bill was quickly passed by Australian politicians. While there are a few exceptions, this is yet another example of massively unpopular measures being forced onto the public by elected "representatives."
But not to fear.
While there is very little chance that these mass surveillance laws will be undone anytime soon, you can take action right now. There are three simple, yet very powerful tools anyone in Australia can use to restore their privacy:
Virtual Private Networks (VPNs)
Encrypted VPN router (to protect/secure your home network and all devices)
Encrypted mobile messaging (both text and VOIP)
VPN for Australia
When it comes to online privacy, internet service providers are now the digital adversary of everyone in Australia.
The most effective solution for protecting yourself is to simply use a good VPN (emphasis on good). VPNs have earned somewhat of a bad reputation recently mainly due to various problematic VPNs (see the VPN Warning List) and VPN scams. But don't let that deter you.
A good VPN offers the following advantages:
Surf the internet without revealing your real IP address and geo-location.
Add an extra level of security by encrypting your internet connection.
Prevent your internet service provider, third parties, and governments from spying on your online activities (thanks to encryption).
Access restricted or blocked content (Australian authorities are actively blocking torrenting and certain media websites).
P2P download (torrent) and stream media in safety.
Bypass censorship by easily getting around regional restrictions.
Protect your private data, such as bank passwords, credit cards, photos, and other personal information when you go online.
Note: while this article is focused on the privacy aspects of virtual private networks, VPNs are also the best tool for accessing blocked or restricted content. You can check out the Best VPNs for Torrenting guide, which will help get around the problem of Australian authorities blocking torrenting websites.
Good VPNs for Australia – The VPNs below have passed all our tests and are based in good privacy jurisdictions (outside of Australia, the US, and the UK):
For a detailed description of each of these VPN services, see the Best VPNs list.
Encrypted VPN router
With Australian ISPs recording connection data on all devices – this creates a problem for home networks and all devices that can't easily use a VPN (smart TVs, gaming systems, etc.).
The solution to this problem is to use a VPN on a router, which will protect every device against ISP spying.
A VPN router extends the benefits of your VPN to all devices, without the need to install software on each device. Even better, your network traffic will be encrypted between the router and the VPN server of your choice.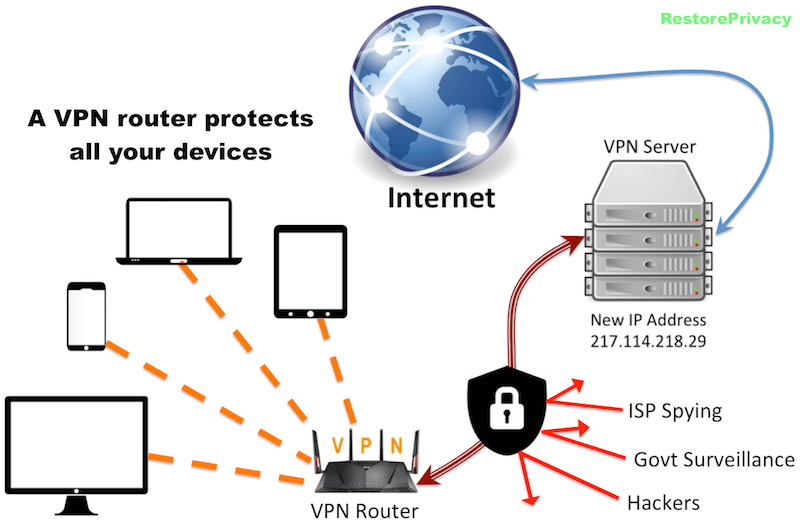 This solution may seem complicated, but it's actually quite simple to setup if you are using a good VPN and the right VPN router. See this VPN routers guide for more details.
Encrypted mobile messaging
Phone calls and text messages also fall under the Australian data retention laws.
There are a few different solutions for encrypted messaging apps that work pretty well. Both of the options below will work well for encrypted messaging and VOIP calls.
Signal is a great, free secure messaging app that utilizes 256-bit AES end-to-end encryption. The code is also open source, which is an added plus.
Threema is another great secure messaging option utilizing end-to-end encryption. It's based in Switzerland and costs $2.99.
Take action now
While some people might be wondering how to "fix" or change these developments, the best solution is to simply start protecting yourself… right now.
There's no point in scaremongering, but it's important to understand the consequences of these developments for people living in Australia.
Everything you do online is now being saved in a database, and it can all be used against you at any point in the future.
Given the direction things are going – not only in Australia, but throughout the world – it would be a good idea to take action rather than waiting for someone to fix these problems.
You are your only solution.