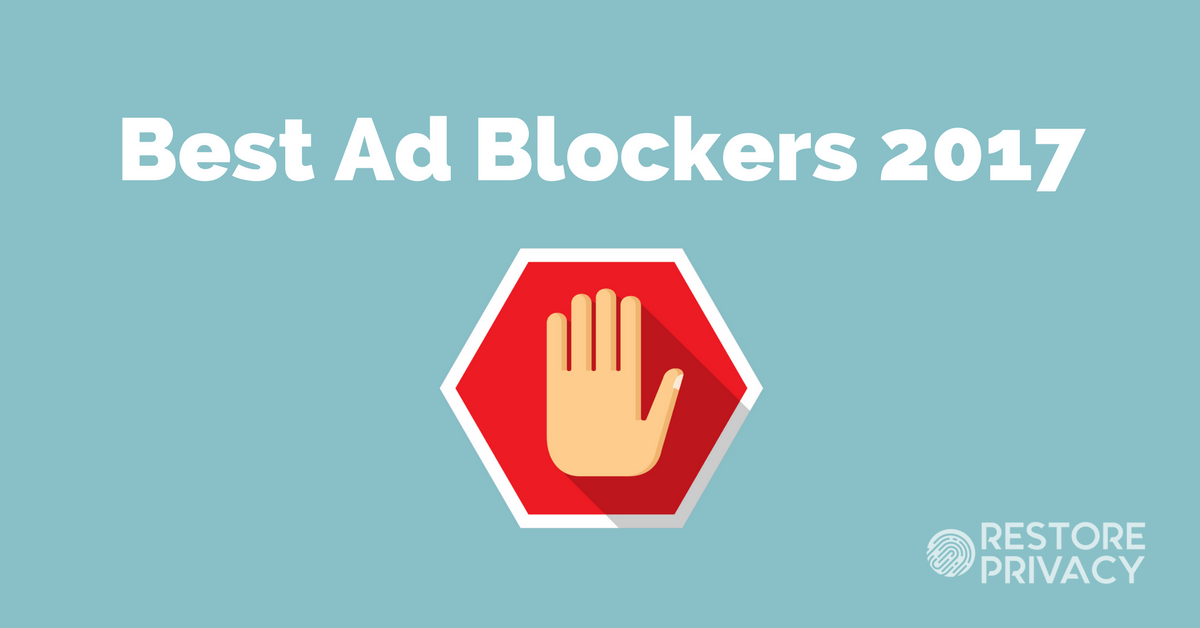 Many people don't realize it, but advertisements are becoming increasingly dangerous to your online privacy and security. Ad blockers are now an essential tool for protecting your online privacy.
Did you know that many advertisements aren't even advertisements at all? Instead, ads are often:
invasive tracking
malware
spyware
Online ads are simply attack vectors that can affect your devices even if you don't click anything. If a normally safe website is hosting ads from a third-party domain, you can be infected if the advertising domain gets hijacked or compromised. Malware can be hidden in the pixels of an advertisement and infect your computer when the page is loading.
And this is happening with increasing frequency to major websites, such as the New York Times and BBC.
The nefarious combination of advertisements and malware is called malvertising. It can infect all devices from laptops to phones, tablets, and even smart TVs.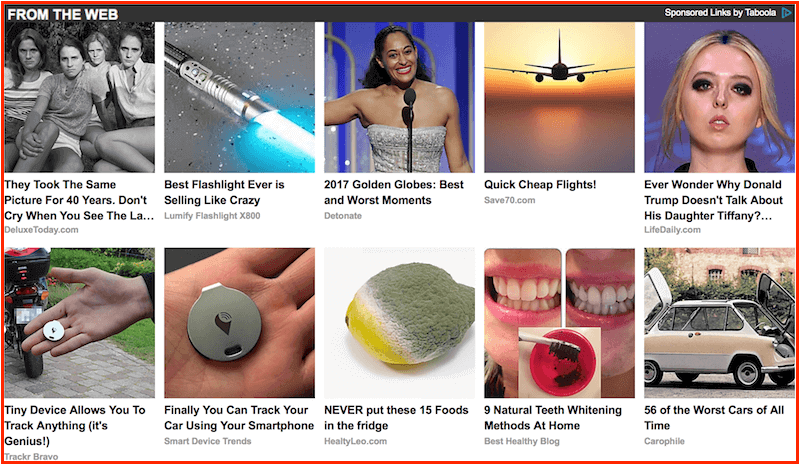 But you don't have to panic, there are simple solutions to the online ad problem.
Option 1: Browser add-ons and extensions
One popular free option is to utilize a variety of different browser extensions and add-ons. The obvious benefit to this option is the low cost. However, there are a few drawbacks to consider.
First is the issue of browser fingerprinting. Your unique browser extensions combined with details about your operating system can be used to create a highly accurate "fingerprint" of your machine, which allows you to be identified and tracked. The catch-22 here is that the more privacy extensions and browser add-ons you have, the easier you are to identify and track online.
The second issue to consider is the trustworthiness of "free" privacy solutions. While there are exceptions, "free" is increasingly becoming synonymous with "scam" – this is especially the case with free VPNs and free mobile security apps. If you do some research you'll find that many of these "privacy solutions" are owned by companies that make money selling user data to advertisers and third parties.
Bottom line: be careful with any free privacy solution. Here's a list of what many consider to be the best ad blocker extensions and add-ons:
uBlock Origin
uMatrix
CanvasBlocker
Privacy Badger
Self-destructing Cookies
NoScript
HTTPS Everywhere
Pros +
Low cost or "free"
Many different extensions and add-ons to choose from with a variety of features
Cons –
The more add-ons you use, the easier you are to track and identify (browser fingerprinting)
Will not work on all browsers/devices
Risks and potential dangers of "free" software
Tip: Instead of using add-ons to secure your browser, you can instead use the Tor browser, which is a hardened version of Firefox. You won't need any add-ons and this can be combined with a VPN (instead of the Tor network) for the best privacy/security/performance browser solution. (Setup instructions can be found here.)
Option 2: Virtual Private Network (VPN) with ad-blocking feature
Another option is to use a VPN with a built-in ad blocker.
This setup means the malicious advertisement, tracking, and phishing domains will be blocked at the VPN server – far away from your devices. You also won't need to install extra ad-blocking software/extensions on all your different browsers (Firefox, Chrome, Opera, etc.).
The only VPN I've found that offers a powerful and customizable ad-blocking feature is Perfect Privacy.
Perfect Privacy's TrackStop feature is far more than just an ad blocker. It will block:
over 30,000 tracking and advertisement domains
over 45,000 known malware domains
about 20,000 phishing domains
Facebook and other social media domains (invasive tracking)
Google (tracking)
With Perfect Privacy and an Asus VPN enabled router, you can easily block malicious ads and tracking on your entire home network – protecting all your devices. This will also secure your network against hackers, surveillance and ISP spying.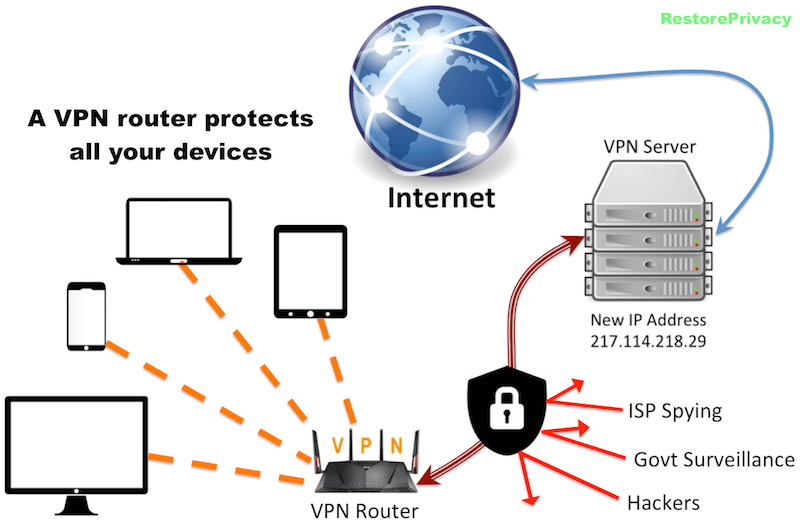 While this may seem a bit complicated, it's actually very simple (setup time: about 20 minutes). This guide explains everything: Ad Blocker on a Router with a VPN (Perfect Privacy)
Pros +
Added privacy benefits of using a VPN in combination with an ad/tracking-blocker
Customizable filter selection
More powerful than browser add-ons and extensions
Works on any device that uses your VPN (no software install needed)
Can be setup on a home router to protect all devices
Cons –
More expensive than free solutions
Option 3: eBlocker
Another excellent option is a newly-developed device called an eBlocker. This is the product of a small team of privacy/tech enthusiasts based in Hamburg, Germany. (See eBlocker review.)
eBlocker is a simple plug-and-play device that integrates with your router to block ads, stop trackers, hide your IP address, and protect all your devices without separate software installations. It provides a number of powerful privacy and security solutions directly out of the box.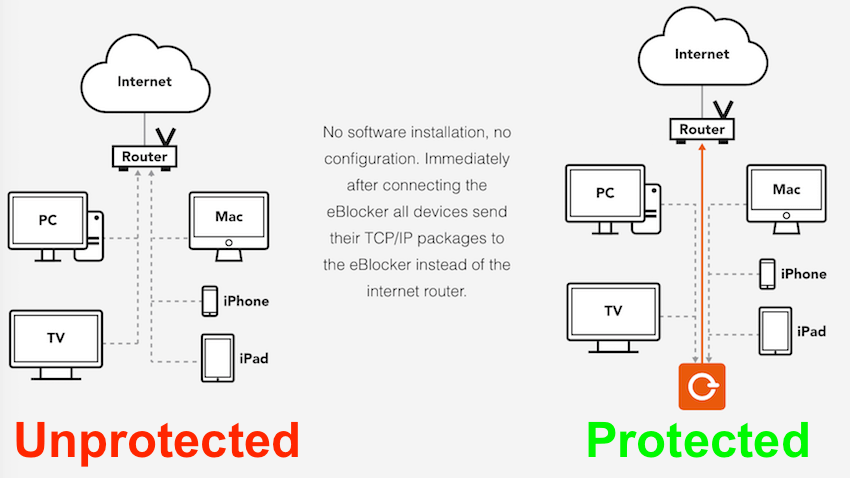 The main drawback is the price, at around $200. However, it does offer many powerful features and benefits in addition to blocking ads. The eBlocker can connect to a VPN or the Tor network for added online anonymity. It can also cloak your devices to protect you against browser fingerprinting. Lastly, it has a family filter feature, which is useful if you have children.
Pros +
Simple and user-friendly
Support for all devices
Block trackers and tracking ads
Device cloaking
IP Anonymization with Tor or VPN
Multi-user support
Customizable features/settings
Made in Germany
30 day money-back guarantee
Cons –
Higher price (about $200)
If you want to give eBlocker a shot, you can get a $25 discount on the purchase. Just use this link and then enter rp25off at checkout.
Block those ads!
Using a good ad blocker is now just basic digital self defense.
In addition to the privacy and security aspect, there are a few other benefits with blocking online ads:
Websites will load faster (because there's less data to load)
You'll use less data, which can make a big difference for mobile devices
Your overall online experience is significantly improved – without the clutter and distraction of obnoxious ads
The obvious downside with some of these solutions is the cost. But consider the alternatives and risks posed by advertisements and malware, such as massive financial problems, software and computer problems, and of course lost time and stress.