What is the best VPN for 2018?
If you are looking for the highest level of online anonymity and advanced security features, then Perfect Privacy is arguably the best VPN for this endeavor. However, it is rather expensive and it may be overkill for some users – especially those who are new to VPNs.
If you are looking for an excellent all-around VPN service that offers strong encryption, great apps for all devices, and support for different streaming services (including Netflix), then ExpressVPN is probably your best option. It is also somewhat cheaper with the 49% discount price and comes with a 30 day money-back guarantee.
Reality check – The point here is that the best VPN will be different for every person because it depends on your unique needs and uses for the service. There is no one-size-fits-all with VPNs. And those elaborate tables and scoring systems you see everywhere are a bunch of BS – because the final ranking of a "best VPN list" will depend on the factors you consider to be important.
Therefore the list you see below is not in rank order.
To find the best VPN service for your unique needs, just consider which factors are most important to you, and then find the best match. All of the VPNs below did well in terms of performance (speed and reliability), security and privacy (no leaks), and VPN features. And lastly, all of these VPNs are located in good privacy jurisdictions.
Top 5 Best VPN services for 2018
This guide highlights the top five best-performing VPN services based on the latest up-to-date test results and in-depth research.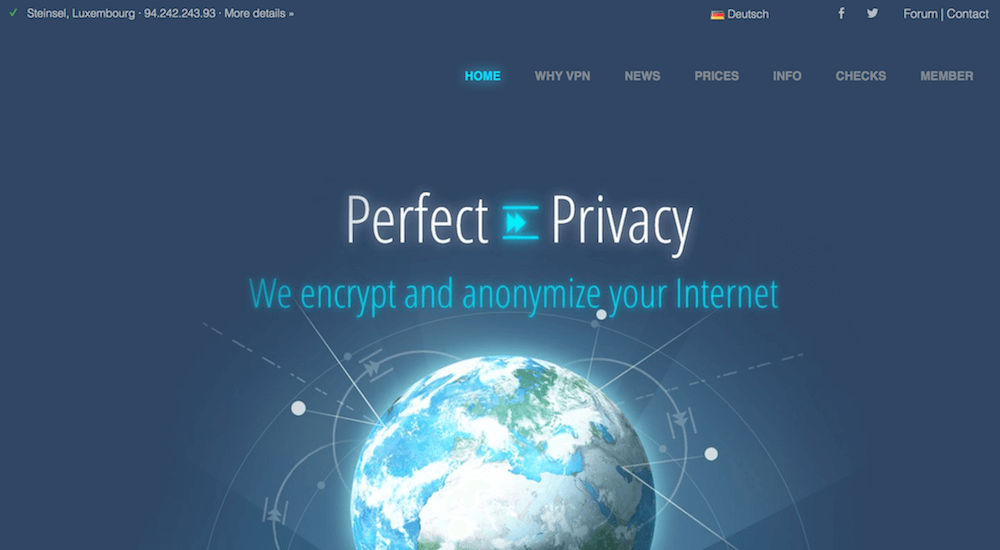 After testing out many different VPN services, Perfect Privacy holds the top spot as the best VPN for advanced online anonymity. You may have never heard of Perfect Privacy because they largely ignore marketing and instead focus on providing a high quality, privacy-focused service with very advanced features. Nonetheless, this is a well-respected VPN provider that has earned high praise from the tech community for exposing massive vulnerabilities with other VPNs.
Their network is composed entirely of dedicated servers that provide you with fast speeds, great reliability, and plenty of bandwidth at all times (you can see real-time server bandwidth here). They have also passed real-world tests when two of their servers were seized by Dutch authorities last year. However, no customer data was affected due to no logs and all servers operating in RAM disk mode with nothing being saved on the server.
For features they offer multi-hop VPN chains, advanced firewall configuration options (DNS and IP leak protection), port forwarding, NeuroRouting, Socks5 and Squid proxies, obfuscation features to defeat VPN blocking (Stealth VPN), and a customizable TrackStop feature to block tracking, malware, advertising and social media domains. They also give you an unlimited number of device connections and offer full IPv6 support (giving you both an IPv4 and IPv6 address).
While Perfect Privacy offers very advanced features that you won't find anywhere else, it also comes with a Swiss price tag at €8.95 per month. Additionally, these advanced features may be overkill for some users, especially if you are new to VPNs. Nonetheless, for those seeking the highest levels of online anonymity, security, and overall performance, Perfect Privacy is a solid choice.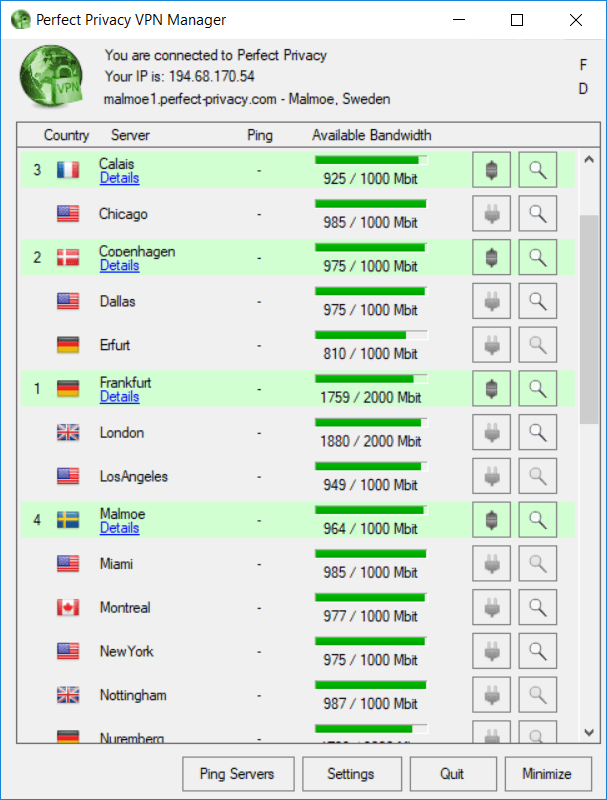 ---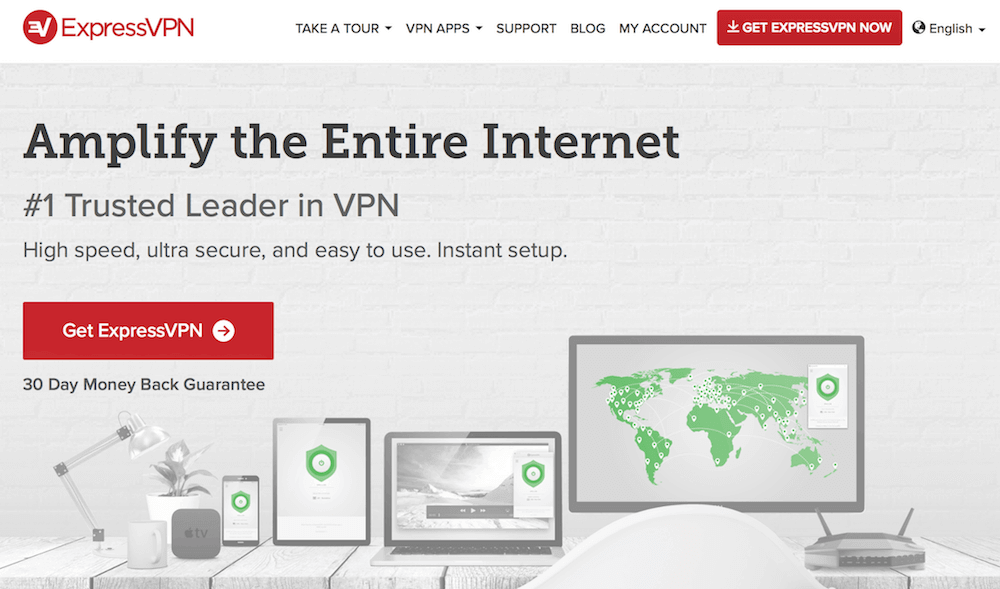 ExpressVPN is a trusted and highly-recommended service that remains one of the best all-around VPNs on the market. It is based in the British Virgin Islands and offers a great lineup of applications for all devices. Extensive testing for the ExpressVPN review found the apps to be very secure, with exceptional performance throughout the server network.
ExpressVPN is also a service that continues to get better. In the past six months they have made significant improvements to their apps to protect users against rare leak scenarios. These efforts culminated in the public release of their leak testing tools, which can be used to test any VPN for flaws/failures (open source and available on GitHub).
ExpressVPN's logging policies (only anonymized stats) were recently put to the test when authorities in Turkey seized one of their servers to obtain user data. But just like with Perfect Privacy, no customer data was affected as authorities were not able to obtain any logs (further explained here). This even showed that ExpressVPN remains true to its core mission of protecting customer privacy and data.
ExpressVPN is also one of the best VPN providers you will find for streaming. Whether you are using a VPN with Kodi or streaming Netflix with a VPN, ExpressVPN offers applications to support all devices as well as a high-bandwidth network with great performance. Their support is also superb, with 24/7 live chat assistance and a 30 day money-back guarantee.
Exclusive discount – ExpressVPN is currently offering an exclusive 49% discount on select plans, which reduces the monthly rate down to $6.67 (the non-discount price is $8.32 per month).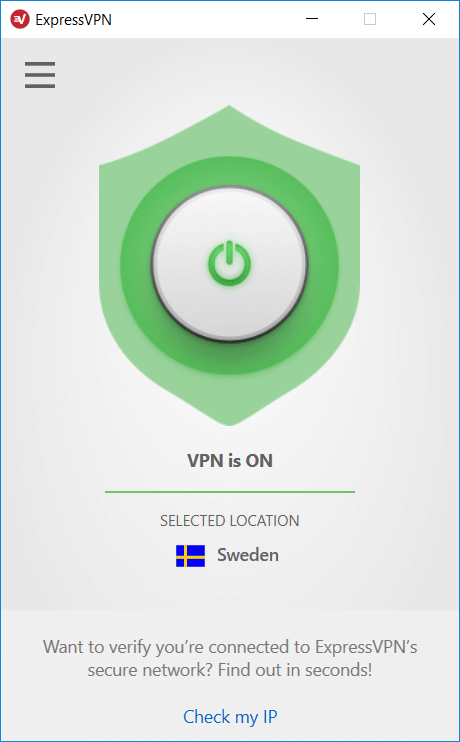 Visit ExpressVPN and Get 49% Off >>
---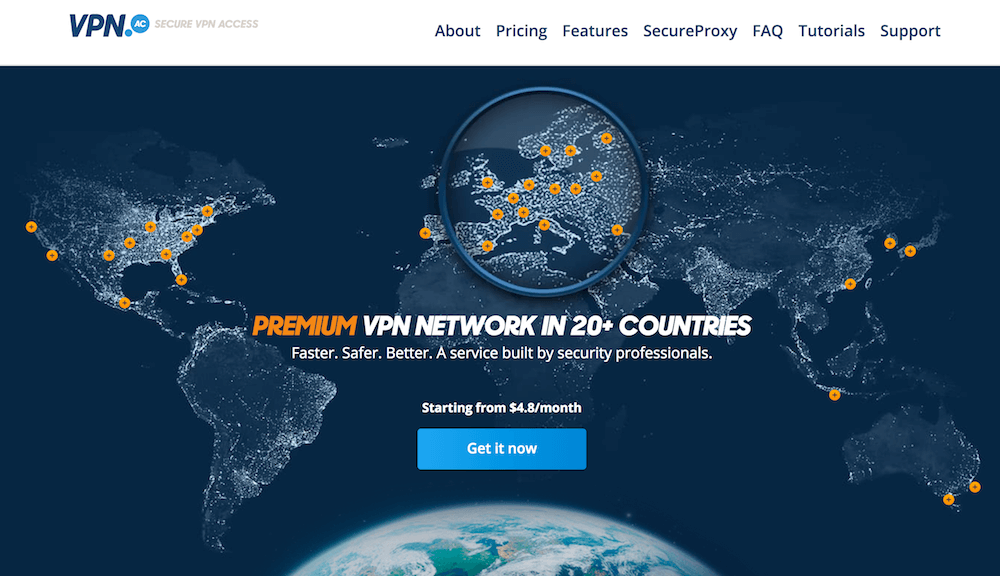 VPN.ac is Romania-based VPN service with excellent overall quality for a very reasonable price. It was created by a team of network security professionals with a focus on security, strong encryption, and high-quality applications. Their VPN network is composed entirely of dedicated servers with secure, self-hosted DNS.
VPN.ac's server network provides you with great speeds and reliability (see the review for details). Performance is maximized with reliable applications and excellent bandwidth on their network at all times. (You can see their real-time bandwidth stats by selecting VPN Nodes Status at the top of the website.)
For a lower-priced VPN service, VPN.ac offers an impressive lineup of features: maximum encryption strength, obfuscation features, double-hop VPN server configurations, and a secure proxy browser extension. All support inquiries are handled internally by the network security professionals who built the infrastructure.
The one drawback I found is that VPN.ac maintains connection logs – but all data is erased daily. , which they clearly explain on their website. When you consider everything in relation to the price, this is one of the best values you'll find for a premium VPN service.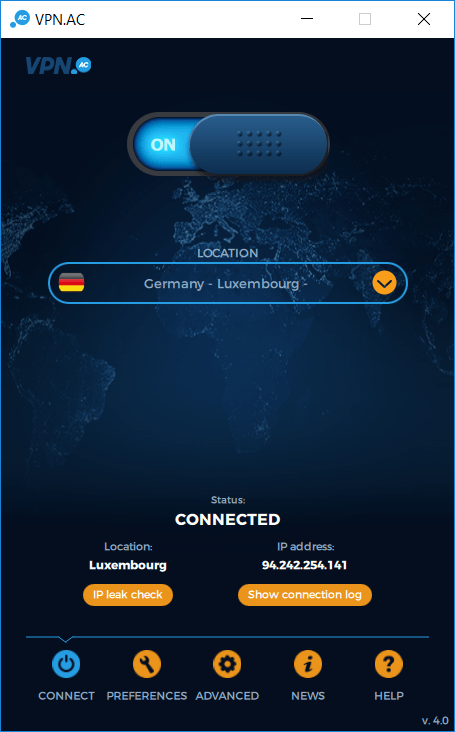 ---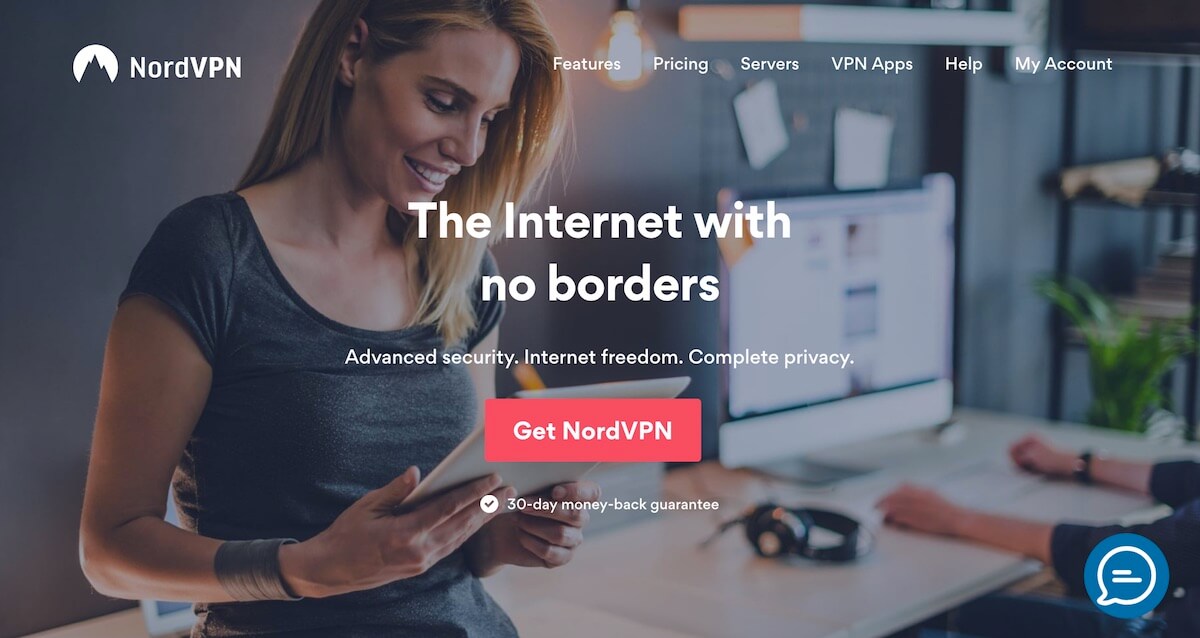 NordVPN is a popular no logs VPN service based in Panama. Just like with ExpressVPN, NordVPN is a service that has made significant improvements over the past year. It performed well in testing for the latest update to the NordVPN review.
The NordVPN apps have undergone some great updates to further protect users against the possibility of data leaks, while also adding a newly-improved kill switch to block all non-VPN traffic. As another improvement, NordVPN has rolled out a CyberSec feature that blocks advertisements, tracking, and malicious domains. And finally, NordVPN continues to work with Netflix and other streaming services.
NordVPN is a great choice for privacy-focused users. Aside from the Panama jurisdiction and no-logs policies, NordVPN also provides advanced online anonymity features. These include double-hop server configurations, Tor-over-VPN servers, and also a lineup of obfuscated servers to conceal VPN traffic.
NordVPN's customer service is also top-notch. They provide 24/7 live chat support directly through their website, and all plans come with a 30 day money-back guarantee.
NordVPN discount – NordVPN is currently offering a massive 77% discount on select plans, which drops the monthly rate down to only $2.75. (This is significantly cheaper than their standard rate with the annual plan at $5.75 per month.)
*But currently offering a 77% discount here.
---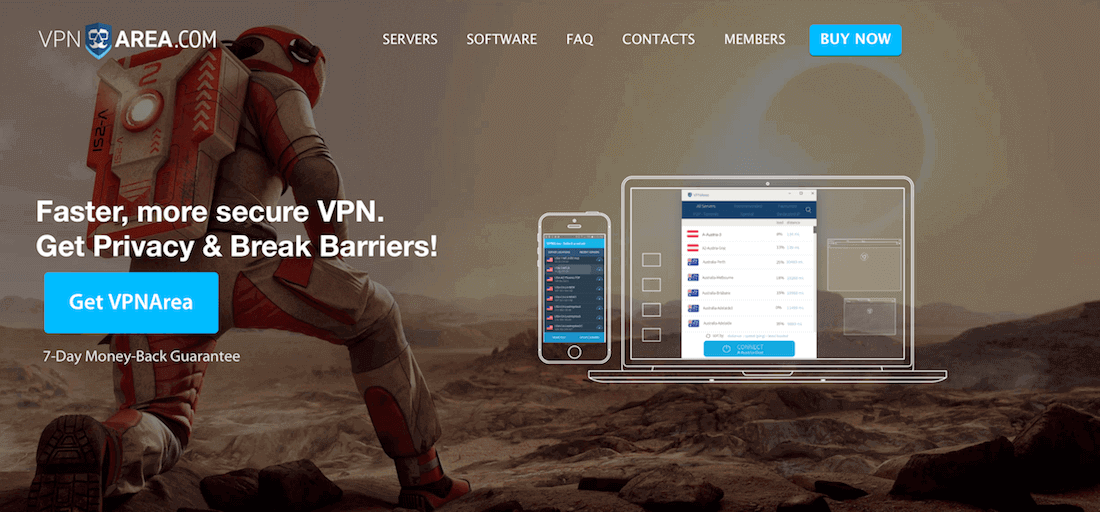 VPNArea is not the biggest name in the VPN industry, but this Bulgaria-based provider did well in testing for the review. They take customer privacy very seriously, with a strict no logs policy, good privacy features, and Switzerland hosting for business operations. Being based in Bulgaria, they do not fall under data-retention or copyright violation laws, which further protects their users.
Aside from being a privacy-focused service, VPNArea also offers numerous servers that are optimized for streaming and torrenting. It continues to work well with Netflix, BBC iPlayer, Amazon Prime, Hulu and others. Torrenting and P2P downloads are allowed without any restrictions.
They continue to improve their service with new features, including obfuscation (Stunnel) and ad-blocking through their self-hosted DNS servers. VPNArea is also one of the few VPNs that offer dedicated IP addresses.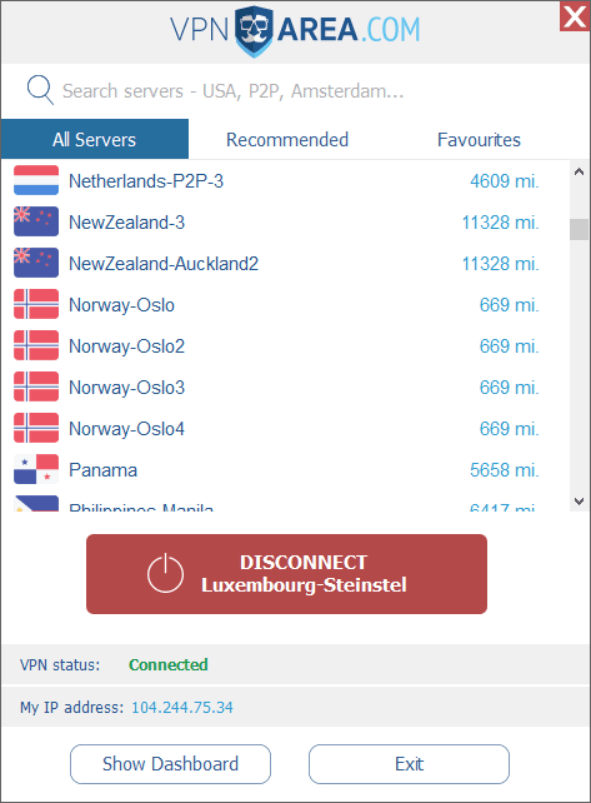 ---
Considerations for finding the best VPN
As we already discussed, choosing the best VPN all boils down to determining which factors you consider the most important. In other words, it's a very subjective process.
Here are seven important factors to consider:
Test results – How well does the VPN perform in testing? This includes both performance testing (speed and reliability) and leak testing (IP leaks and DNS leaks).
Privacy jurisdiction – Where the VPN is legally based affects customer privacy. Many people avoid VPNs based in the US and other surveillance countries for this reason. For more of a discussion on this topic, see the guide on Five Eyes / 14 Eyes and VPNs.
Server network – Three considerations when examining VPN servers are quality, locations, and bandwidth. Some VPNs prioritize server quality, while others prioritize locations. Also, see if you can find a real-time server status page to get an idea of available bandwidth, which will indicate performance.
Privacy features – One good privacy feature for more online anonymity is a multi-hop VPN configuration. This will encrypt your traffic across two or more servers, offering more protection against surveillance and targeted monitoring.
Operating system – Be sure to check out if the VPN you are considering supports the operating system you will be using.
Obfuscation – Obfuscation is a key feature if you are using a VPN in China or anywhere that VPNs may be blocked. Obfuscation is also key for school and work networks that may restrict VPN use.
Company policies – It's always good to read through the company policies to see if it's a good fit. Privacy policies, refund policies, and torrenting policies are all good to consider before signing up.
There are many other factors you may want to consider when selecting the best VPN – but this is a good starting point.
Best VPN speed and performance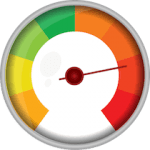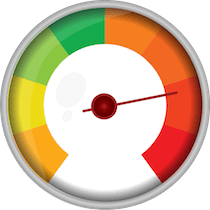 Many people are wondering how to achieve the best VPN speed. Others are wondering which VPNs are fastest. If you are using a good VPN service, you really shouldn't notice a huge reduction in speed. Of course, the extra work that goes into encrypting/decrypting your traffic across VPN servers will affect speed, but usually it's not noticeable.
To optimize your VPN speed and achieve better performance, here are some factors to consider:
Internet service provider interference – Some ISPs interfere with or throttle VPN connections. This seems to be a growing problem. Solution: use a VPN with obfuscation features, which will conceal the VPN traffic as HTTPS. (Perfect Privacy with Stealth VPN, VPN.ac with the XOR protocol, and VyprVPN with the Chameleon protocol are all good options.)
High latency – You can generally expect slower speeds when you connect to servers further from your location. Using multi-hop VPN configurations will also increase latency and slow things down. Solution: Use servers closer to your location. If you utilize a multi-hop VPN chain, select nearby servers to minimize latency.
Server congestion – Many of the larger VPN services oversell their servers, resulting in congestion, minimal bandwidth, dropped connections, and slow speeds. All of the recommendations on this page performed well in testing and offer adequate bandwidth for good speed. For example, see the Perfect Privacy server page and the VPN.ac server page (VPN Nodes Status at the top).
Antivirus or firewall software – Antivirus and third-party firewall software often interfere with and slows down VPNs. Some software will implement their firewall on top of the default (operating system) firewall, which slows everything down. Solution: Disable the third-party firewall, or add an exception/rule for the VPN software.
WiFi interference – WiFi interference or problems are unrelated to the VPN, but it can make a difference in overall speed. Solution: It may not be convenient, but using a wired connection will improve speed and security.
Processing power – Many devices don't do well with the extra processing power that is needed for VPN encryption/decryption. This is especially the case with older computers, routers, and mobile devices. Solution: Switch devices or upgrade to a faster processor (higher CPU).
Network setup – Some networks do not work well with certain VPN protocols. Solution: The best solution is to experiment with different VPN protocols and/or ports (OpenVPN UDP / TCP / ECC / XOR, IPSec, etc.). Some VPN providers also allow you to modify MTU size, which may improve speed.
To achieve the best VPN speed possible, it's a good idea to experiment with the different variables.
Assuming the servers are not overloaded with users, the two main ways to optimize performance are choosing a nearby server with low latency and selecting the right protocol. As mentioned above, the best protocol may vary depending on your unique situation.
Best VPN services for streaming
Many people who enjoy streaming are turning to VPNs to unlock content that is blocked or restricted and also gain a higher level of privacy.
As mentioned above, the best all-around VPN for streaming is ExpressVPN because it always works with Netflix and other streaming services, it offers a huge lineup of apps, and the customer support is great. Another solid choice for streaming is VPNArea.
Using a VPN with Netflix will allow you to access all the content you want wherever you are located in the world. Below I am accessing US Netflix from my location in Europe, using an ExpressVPN server in Washington, D.C.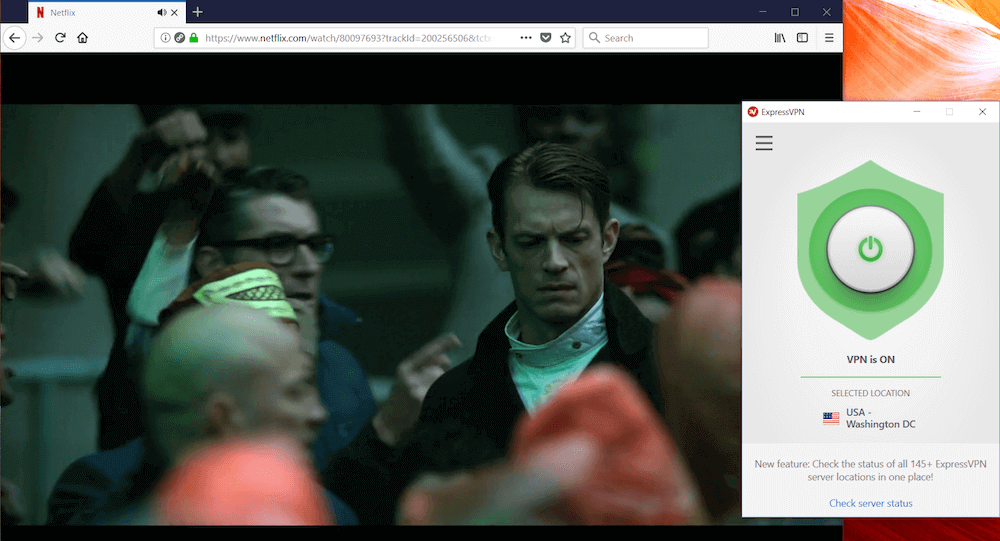 Helpful guides: To get more information on streaming with a VPN service, check out one of the guides below:
And for those of you who enjoy torrenting, be sure to always be using a VPN as copyright violation laws are only getting worse in much of the world. This includes prison time and large fines for accessing an unofficial third-party stream or downloading (torrenting) copyrighted content.
See the guide on best VPNs for torrenting.
VPNs to AVOID in 2018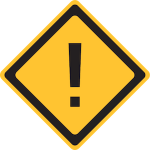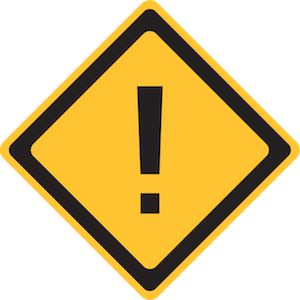 There are a lot of different VPNs on the market – so it's a good idea to consider your choices carefully.
The problem, however, is that the internet is full of disinformation concerning VPNs. Large sites are often paid lots of money to promote inferior services. But this is no secret. With that being said, here are some important details that many of the larger websites are hiding from their readers:
PureVPN – PureVPN is recommended by some big websites, but there are many red flags. When testing everything for the PureVPN review, I found IPv4 leaks, IPv6 leaks, DNS leaks, broken features (kill switch) and a host of other speed and connection problems. Also concerning, I learned that PureVPN was caught logging user data and handing this information over to US authorities – all despite having a "zero log policy" and promising to protect user privacy.
Hotspot Shield – Hotspot Shield is another troublesome VPN service with a well-documented history or problems. Hotspot Shield VPN was directly identified in a research paper for "actively injecting JavaScript codes using iframes for advertising and tracking purposes" with their Android VPN app. The same study also found a large presence of tracking libraries in the VPN app's source code. Hotspot Shield was also in the news for a critical flaw in their VPN app which reveals the user's identity and location.
Hidemyass – HideMyAss is a UK-based VPN provider with a troubling history. Despite promising to protect user privacy, HideMyAss was found to be turning over customer data to law enforcement agencies around the world.
Betternet – Betternet is a Canada-based provider that is known for offering a free VPN service. Unfortunately, when I tested everything for the Betternet review I found the service to leak IP addresses (both IPv4 and IPv6) as well as and DNS requests. An academic research paper also listed Betternet as #4 on the Top 10 most malware-infected Android VPN apps, while also embedding tracking libraries in their apps. Scary stuff, considering that VPNs are supposed to provide privacy and security (but that's why you don't use a free VPN).
Of course, there are many examples of bad VPNs. But you can test your VPN to also check for issues that may affect your privacy and security.
If you're serious about privacy and online freedom…
Start using a VPN whenever you go online.
In just the last few years we've seen a number of unprecedented developments in corporate and government mass surveillance:
Internet service providers in the United States can now legally record online browsing history and sell this data to third parties and advertisers. Mass surveillance also continues unabated…
Residents of the United Kingdom are having their online browsing history, calls, and text messages recorded for up to two years (Investigatory Powers Act). This private information is freely available to various government agencies and their global surveillance partners.
Australia has also recently implemented mandatory data retention laws, which require the collection of text messages, calls, and internet connection data.
Free speech and free thought are increasingly under attack all around the world. While this has traditionally been a problem in China and other Middle Eastern countries, it is increasingly common throughout the Western world. Here are a few examples fo what we see unfolding:
YouTube videos that are blocked or censored.
Social media accounts, tweets, posts, and/or entire platforms that are blocked.
Websites of all different varieties (torrenting, Wikipedia, news, etc.) blocked.
What you are seeing is the continual erosion of privacy and online freedom. And it's happening throughout the world.
The point here is not to sound alarmist, but instead to illustrate these trends and how they affect you.
The good news is that there are very effective solutions for these problems. You can protect yourself right now with a good VPN and other privacy tools, rather than waiting for someone to eventually fix everything (because that's not going to happen).
Stay safe!
Recap – Best VPNs for Privacy, Security, and Speed
---
---
---
---
---
---