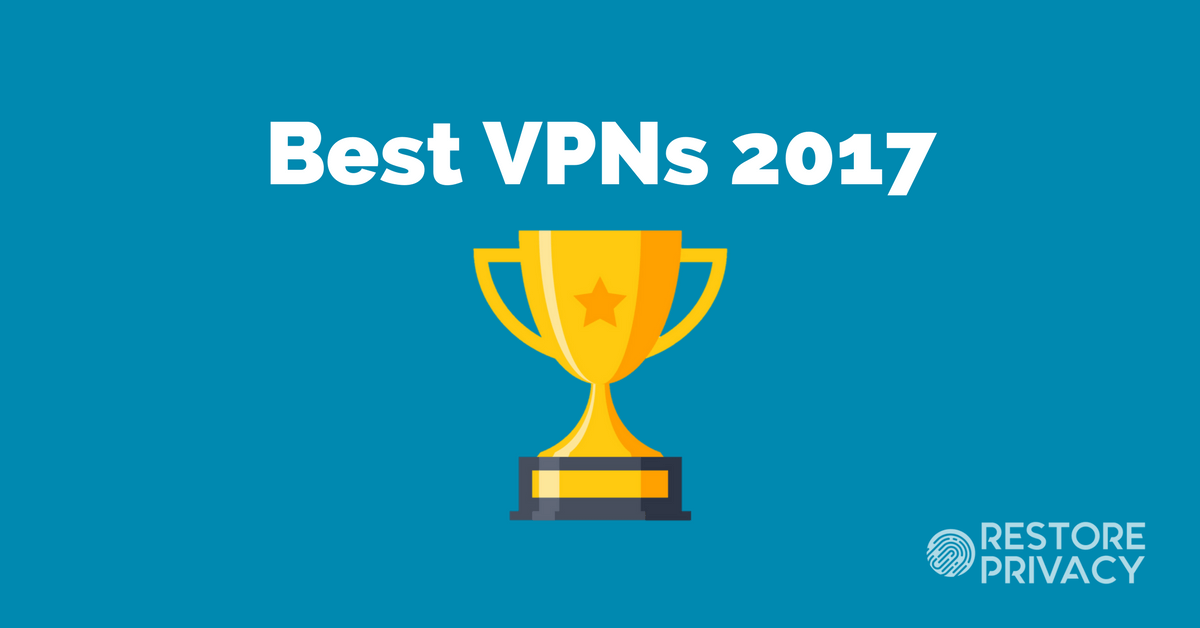 A good VPN service is now essential for protecting your online privacy.
But sorting through all the noise in order to find the best VPN can be quite challenging.
You'll need to navigate through a minefield of VPN scams, malicious VPNs that steal your data, and various marketing gimmicks to lure in customers. And don't even get me started on "free VPNs" and the privacy risks they pose…
Consequently, many people waste time and money as they search for a VPN that actually works well. As you may know, VPNs can look perfect on the surface, but fail miserably when it comes to protecting your privacy (see here for example). And as with most things in life, you typically get what you pay for.
Every recommendation for this best VPN list is based on extensive testing and research.
All VPNs listed below were tested for IP address leaks (both IPv4 and IPv6), DNS leaks, WebRTC leaks, speed, reliability, and whether all the features work as advertised. Aside from test results, I also considered privacy jurisdiction (where the VPN is legally based), company policies, user feedback, and trust/honesty of the provider.
Overall, the top recommendation is Perfect Privacy. But ultimately, the "best VPN" varies depending upon your unique needs and uses for the service – whether you want maximum privacy or one that works best for streaming. Therefore any of the choices on this page may be the best VPN for you.
This guide is simply an overview highlighting the top performing VPNs, based on months of testing and research. I hope it helps you to achieve a higher level of online privacy and security.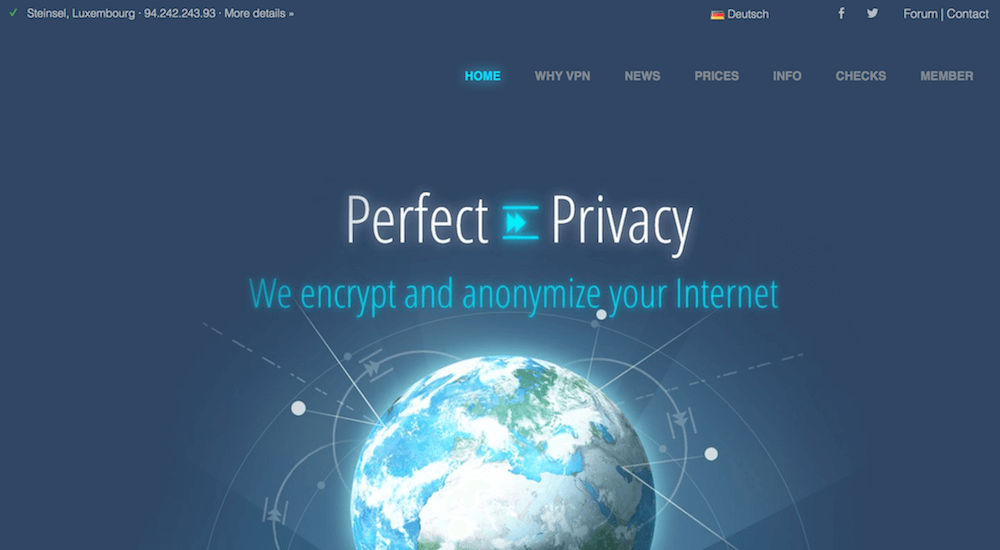 After testing out many different VPN services, Perfect Privacy has risen to the top of the list and is currently the top recommendation for 2017. You may have never heard of Perfect Privacy because they largely ignore marketing and instead focus on providing a high quality, privacy-focused VPN service. And unlike all the new VPNs currently flooding onto the market, Perfect Privacy has been around since 2008 offering a safe, reliable, no-logs VPN service.
Their VPN network is composed entirely of dedicated premium servers that provide you with exceptionally fast speeds, great reliability and plenty of bandwidth at all times (you can see real-time server bandwidth here). For features they offer multi-hop VPN chains, advanced firewall configuration options (DNS and IP leak protection), port forwarding, Socks5 and Squid proxies, obfuscation features to defeat VPN blocking, and a powerful TrackStop feature to block tracking, malware, and advertising domains.
See the full list of features here.
And while this Switzerland-based VPN service is on the higher end of the price spectrum, the key thing to consider is value (what you get for your money). Perfect Privacy offers three main advantages over most VPNs: an unlimited number of connections, a powerful tracking and advertisement blocker, and numerous privacy features, such as multi-hop VPN chaining, proxies, and obfuscation features.
The final factor is trust. When you choose a VPN, you place an enormous amount of trust in the provider to keep your data safe. Perfect Privacy is a well-respected name that has earned praise from the tech community for exposing massive vulnerabilities with other VPNs. They have also passed real-world tests when two of their servers were seized by Dutch authorities last year (no customer data was affected due to no logs and the servers operating in RAM disk mode).
You can check out the Perfect Privacy review for more details or visit their website here.
---
#2 Best VPN: VPN.ac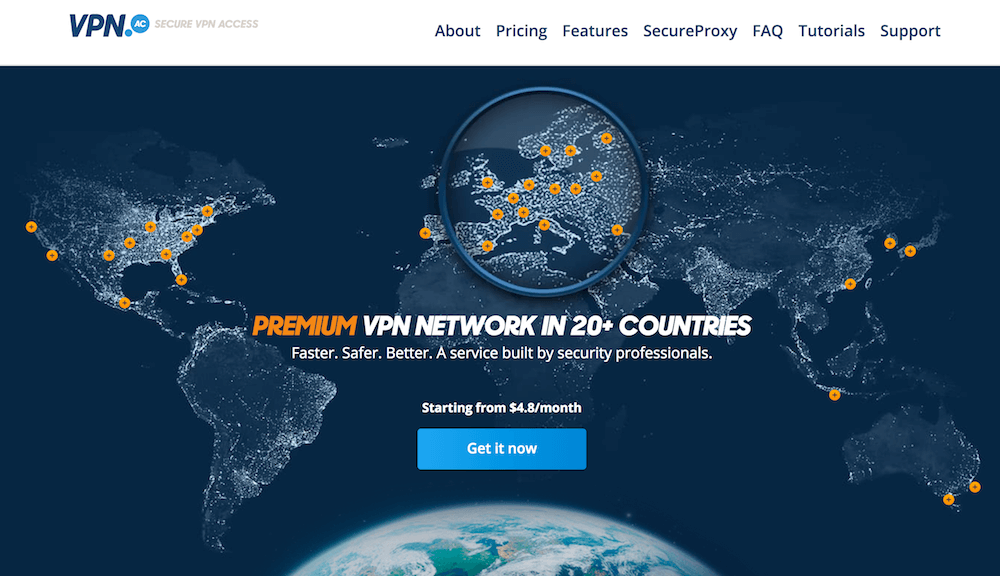 VPN.ac is Romania-based VPN service with excellent overall quality for a very reasonable price. It was founded by a team of network security professionals with a focus on security, strong encryption, and high quality applications. Their VPN network is composed entirely of dedicated premium servers with secure, self-hosted DNS.
VPN.ac's network provides you with great speeds and reliability (see the review for details). Performance is maximized with excellent bandwidth on their network at all times. (You can see their real-time bandwidth stats by selecting VPN Nodes Status at the top of the website.)
For a lower-priced VPN service, VPN.ac offers an impressive lineup of features: maximum encryption strength, obfuscation (stealth VPN), advanced IP and DNS leak protection, and double-hop VPN server configurations. All support inquiries are handled internally by the network security professionals who built the infrastructure.
The one drawback I found is that VPN.ac maintains minimum connection – but everything is erased daily. When you consider everything in relation to the price, this is one of the best values you'll find for a premium VPN service. (See all VPN.ac features here.)
---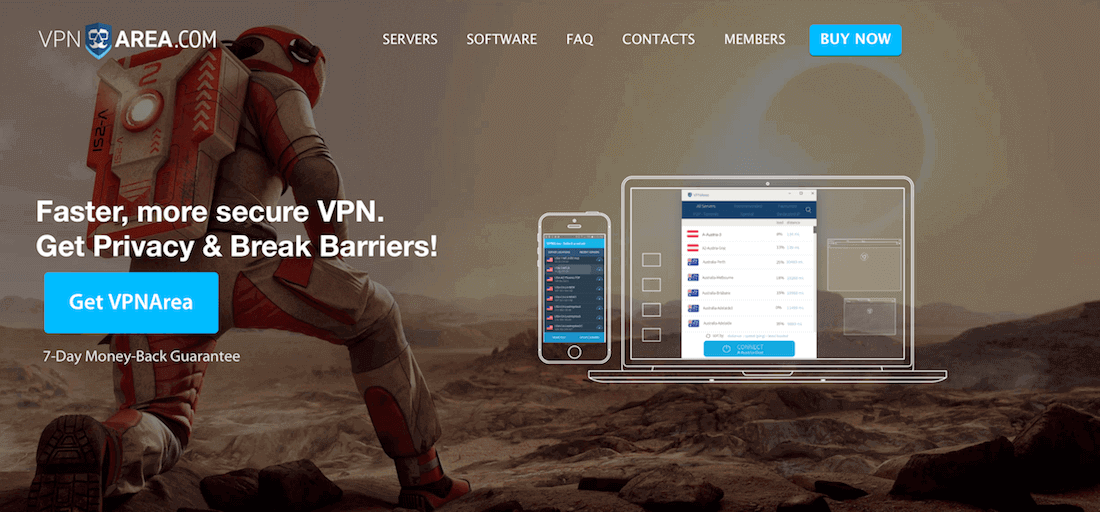 VPNArea is not the biggest name in the VPN industry, but this Bulgaria-based provider did very well in testing for the review. They take customer data protection very seriously, with a strict no logs policy, good privacy features, and Switzerland hosting for business operations. Being based in Bulgaria, they do not fall under data-retention or copyright violation laws, which further protects their users.
Aside from being a privacy-focused service, VPNArea also offers numerous servers that are optimized for streaming and torrenting. They are one of the few VPNs that still works well with Netflix, BBC iPlayer, Amazon Prime, Hulu and others. Torrenting and P2P downloads are allowed without any restrictions.
While it doesn't offer as many advanced privacy features as Perfect Privacy, VPNArea still passed all the tests without any leaks or issues to report. They continue to improve their service with new features, including obfuscation (Stunnel) and ad-blocking through their self-hosted DNS. If you're looking for a privacy-focused VPN that isn't too expensive, VPNArea is a solid choice.
---
Honorable mention VPNs
Below are three "honorable mention" VPN services. They all did well in testing, but did not quite make the cut to be listed above (for various reasons). Nonetheless, these VPNs are all high-quality options that may be worth considering:
We'll examine the benefits of each of these VPNs and the reasons they didn't make the list above.
ExpressVPN is trusted and highly-recommended VPN service used by many. It is based in the British Virgin Islands and offers good applications and solid overall performance. They also give you a 30 day money-back guarantee and 24/7 live chat support.
While it does offer many advantages, extensive testing for the ExpressVPN review did identify some issues. The main drawbacks were:
WebRTC leaks (this can be fixed by disabling WebRTC in your browser)
Kill switch does not block all non-VPN traffic
Applications are configured to collect crash statistics via third parties (but users can opt out)
Overall, ExpressVPN is a high-quality VPN provider worthy of consideration. Although I have been critical of certain issues with it in the past, ExpressVPN has made some big improvements lately (explained further in the review). Additionally, they have lowered their prices and are now offering RestorePrivacy readers a 49% discount ($6.67 per month).
Try ExpressVPN and Get 49% Off >>
---
ZorroVPN is a smaller service that provides you with advanced features to attain a high level of online anonymity. Their server network allows you to create multi-hop VPN chains with every server (up to four hops). Additionally, you can integrate the Tor network and proxies into custom VPN configurations.
(See the ZorroVPN review for a detailed explanation of these features – or check out check out their website.)
The main drawback with ZorroVPN is that they don't offer any of their own applications. This means you'll need to use third-party software, such as Viscosity, Tunnelblick, or other open-source options. Additionally, basic features that come with most apps (such as a kill switch) may be more tricky to setup.
Overall setup is more complex than other VPNs (but still not overly complicated). You will need to create and import the VPN configuration files, which is easy with the configuration wizard. Additionally, you will need to configure settings to prevent any leaks. But if you need help, the support team can assist you via email, Skype, chat, and even TeamViewer (direct remote assistance).
*Discount* ZorroVPN is offering RestorePrivacy visitors an 11% off discount. Just use the link/button below and then enter RESTOREPRIVACY as your coupon code during checkout.
Try ZorroVPN and Get 11% Off >>
---
VyprVPN is a Switzerland-based service that offers a great lineup of apps, high security, and excellent speeds. One unique benefit with VyprVPN is that they own their entire server network, including secure, self-hosted DNS (VyprDNS). This offers more security for your data (no third parties) along with excellent overall performance.
The two main drawbacks, however, are the connection logs and policies against torrenting (DMCA copyright violations). VyprVPN may block accounts for repeated DMCA violations (see these VPNS for torrenting instead). The connection logs are also a drawback, but VyprVPN deletes all connection data at 30 day intervals.
I put the VyprVPN apps (Windows, Mac OS, and Android) through a barrage of tests and did not find any leaks, bugs, or problems whatsoever. Reliability and network speeds were outstanding. Their stealth VPN feature (called the Chaemeleon protocol) makes VyprVPN a great choice for China or anywhere that VPNs are blocked.
Try VyprVPN with a 3 Day Free Trial and Get 25% Off >>
---
A note on VPN speeds
RestorePrivacy generally puts an emphasis on privacy and security over speed. When implementing features to attain more privacy and security, such as higher encryption or multi-hop VPN chains, you will generally experience a reduction in speed.
When considering VPN speed, it's important to remember that there are many factors at play. Here are some common issues to consider.
Internet service provider interference – Some ISPs interfere with or throttle VPN connections. This seems to be a growing problem. Solution: use a VPN with obfuscation features, which will conceal the VPN traffic as HTTPS. (Perfect Privacy with Stealth VPN, VPN.ac with the XOR protocol, and VyprVPN with the Chameleon protocol are all good options.)
High latency – You can generally expect slower speeds when you connect to servers further from your location. Using multi-hop VPN configurations will also increase latency and slow things down. Solution: Use servers closer to your location. If you utilize a multi-hop VPN chain, select nearby servers to minimize latency.
Antivirus or firewall software – Antivirus and third-party firewall software often interferes with and slows down your VPN speed. Some software will implement their firewall on top of the default (operating system) firewall, which slows everything down. Solution: Disable the third-party firewall, or add an exception/rule for the VPN software.
WiFi interference – WiFi interference or problems are unrelated to the VPN, but it can make a big difference in overall speed. Solution: It may not be convenient, but using a wired connection will dramatically improve speeds and security.
Processing power – Many devices don't do well with the extra processing power that is needed for VPN encryption/decryption. This is especially the case with older computers, routers, and mobile devices. Solution: Switch devices or upgrade to a faster processor (higher CPU).
Network setup – Some networks do not work well with certain VPN protocols. Solution: The best solution is to experiment with different VPN protocols and/or ports (OpenVPN UDP / TCP / ECC / XOR, IPSec, etc.). Some VPN providers also allow you to modify MTU size, which may improve speed.
As a general rule, experimenting with all the different variables should help you find the best solution. If you continue to have problems with speed (above and beyond what is to be expected with VPNs) contact the VPN's support department.
If you're serious about privacy…
Start using a VPN whenever you go online.
In just the last year there we've seen a number of unprecedented developments with corporate and government mass surveillance:
Internet service providers in the United States can now legally record online browsing history and sell this data to third parties and advertisers. Mass surveillance also continues unabated…
Residents of the United Kingdom are having their online browsing history, calls, and text messages recorded for up to two years (Investigatory Powers Act). This private information is freely available to various government agencies and their global surveillance partners.
Australia has also recently implemented mandatory data retention laws, which require the collection of text messages, calls, and internet connection data.
The point here is not to sound alarmist, but instead to illustrate what's happening and how it affects you.
The good news is that there are very effective solutions to these problems. You can protect yourself right now with a good VPN and other privacy tools, rather than waiting for someone to eventually fix everything (because that's not going to happen).
Stay safe!
Recap – Best VPNs for Privacy, Security, and Speed
---
---
---
---
---
---
---