Many people are looking for a VPN that offers a dedicated IP address. This guide will show you the best VPNs for a static IP and also some to avoid.
So why use a VPN with a dedicated / static IP address? Here are some reasons:
You won't have to share the IP address with other VPN users, who might be committing fraud or shady business with the same IP address you'll be using.
Minimize CAPTCHA authentication (which is usually triggered with multiple users behind the same IP).
Your dedicated IP is less likely to be blocked by services, such as banks, streaming platforms, and various websites.
You will always appear to be in the same location.
Your emails will probably not get stuck or sent to spam, which sometimes happens with shared VPN IP addresses (used by email spammers).
Create a secure access point to remote servers, which are accessible through the static IP address.
Securely access home servers, NAS, FTP, and other resources.
Normally, when you connect to a VPN server, you use an IP address that is shared by other users. While this can be good for privacy (mixing traffic with others), it also creates problems. When spammers and fraudsters use these shared IP addresses, it can cause massive headaches for all the other users: blocked emails, websites blocking access, and more.
Using a dedicated IP address with your VPN service generally solves these problems.
Here are the best VPNs with a dedicated (static) IP address:
1. NordVPN – Best VPN for static IP
NordVPN is the best all-around VPN for a dedicated IP address. It is a privacy-focused VPN service based in Panama and is a verified no logs VPN provider. NordVPN offers an impressive lineup of servers around the world and reliable apps for all major operating systems and devices. Here are some of the features you get with NordVPN:
Double-VPN servers
CyberSec feature to block advertisement, tracking, and malware domains
Secure apps with built-in leak protection settings (kill switch)
24/7 access to Netflix, Hulu, and other streaming services
Unlimited torrenting and bandwidth on all servers
Excellent speeds and reliability
In terms of performance, NordVPN is consistently one of the fastest VPNs I've tested. This can be seen in different comparison tests, such as the NordVPN vs IPVanish comparison.
All NordVPN subscriptions come with a 30 day refund window, as well as 24/7 live chat support. In terms of prices, NordVPN is arguably the best cheap VPN service on the market, coming in as low as $3.49 per month (with the 70% discount coupon below).
NordVPN dedicated IP address cost
A dedicated IP address from NordVPN will cost $70 per year. NordVPN offers a dedicated IP address at these locations:
United States (Buffalo, Los Angeles, Dallas) – $70
Germany (Frankfurt) – $70
United Kingdom (London) – $70
Netherlands (Amsterdam) – $70
To get a dedicated IP with NordVPN, simply purchase a regular subscription, and then select the dedicated IP add-on in the member's area. Be sure to get the best savings on your NordVPN subscription with the coupon below.
NordVPN Official 70% Off Coupon
Get 70% off NordVPN (drops the price down to $3.49 per month)
70% Off NordVPN Here >>
(Discount is applied automatically through the link above.)
You can also see the NordVPN review for more test results and analysis.
---
2. Trust.Zone – Good (budget) VPN for static IP
Trust.Zone is a basic, privacy-focused VPN service based in Seychelles. In my review of Trust.Zone I found the speeds to be fast on all servers tested. Trust.Zone offers direct support for Netflix streaming and torrenting is supported without any restrictions.
One drawback with Trust.Zone is that they only offer custom VPN apps for Windows and Android. They do support other devices and operating systems, however, through third-party apps. One big advantage, though, is that they are a very cheap VPN service with discounted rates. Overall, Trust.Zone offers a good value and their prices for a static IP are also quite reasonable.
Trust.Zone static IP cost
Unlike some of the other dedicated IP VPNs in this guide, the cost of a Trust.Zone static IP can vary depending on location. Here are some notes on prices:
Longer-duration plans will also give you a bigger discount on static IPs
Paying with Bitcoin will give you 10% off your static IP
Using the coupon code RESTOREPRIVACY10 will give you another 10% off the cost
Here are the prices for a static IP from Trust.Zone when you go with the two-year subscription plan:
Australia – $2.27/month
France – $2.27/month
Germany – $1.95/month
United Kingdom – $2.27/month
United States – $2.27/month
These are great prices, and they are even cheaper with the coupon code: RESTOREPRIVACY10
(discount is for 10% off)
---
3. VPNArea – Affordable dedicated IPs throughout the world
Another great option for a dedicated IP address is VPNArea. This Bulgaria-based VPN provider offers a nice selection of applications for all major operating systems and devices. VPNArea also lets you share your account with others, and gives you up to six connections, with unlimited bandwidth.
Overall, VPNArea did very well in testing for the VPNArea review. It is a good VPN for privacy-focused users with a strict no logs policy, Bulgaria jurisdiction, secure encryption, and excellent speeds throughout the server network. Additionally, VPNArea is one of the best Netflix VPNs with dedicated streaming servers.
VPNArea dedicated IP cost
The cost of a dedicated IP address varies depending on which location you choose. The price of the dedicated IP address is for one year of access, which you can easily renew. VPNArea offers the following dedicated IP locations, with the prices displayed below:
USA (CA, TX, DC, NY, GA, WA) – $20
United Kingdom – $40
Netherlands – $30
Germany – $30
Canada – $30
Australia – $79
Romania – $30
You also need a VPN subscription, but VPNArea is pretty affordable.
My VPNArea review also has more information and test results.
---
4. TorGuard – Static IP in many locations
The final (recommended) VPN that offers dedicated IP addresses is TorGuard. TorGuard is a US-based VPN service that is popular with people who use a VPN for torrenting. It is a service that is known for fast speeds, and it also offers a variety of other add-ons, such as private email services, proxies, and streaming bundles.
The one obvious drawback with TorGuard is that it's based in the United States, which is not an ideal privacy jurisdiction (Five Eyes). On a positive note, however, it is a no logs VPN provider with a pretty good track record.
TorGuard also offers different business VPN solutions as well.
TorGuard static IP cost
The cost for a TorGuard static IP is $54.99 per year. There are numerous locations around the world to choose from. TorGuard offers static (dedicated) IPs in the following locations:
USA (Miami, Atlanta, New York, Chicago, Dallas, Los Angeles, Las Vegas, Seattle) – $54.99
Canada – $54.99
UK – $54.99
Ireland – $54.99
Finland – $54.99
France – $54.99
Germany – $54.99
Japan – $54.99
Spain – $54.99
Italy – $54.99
Singapore – $54.99
There are lots of other locations to choose from, throughout Europe, Asia, and more, which you can choose/select on the checkout page.
---
Why use a dedicated IP VPN?
There are many different advantages and use cases for using a dedicated IP address through your VPN service.
However, the main reason is to simply avoid the disadvantages of using a shared IP address. Unfortunately, shared IP addresses are often blacklisted, which is why a dedicated IP address is a good alternative. Here are some other benefits of using a dedicated IP VPN service:
Web browsing – Browsing the internet behind a dedicated IP address will often alleviate hassle and frustration. Many websites block IP addresses that are shared by other users. This is generally a fraud avoidance measure, since multiple users on the same IP address may be a sign of fraudulent activity. You probably won't have these problems when using a dedicated IP address that's assigned only to you.
Authentication – Perhaps the most annoying hassle with VPNs is having to constantly go through authentication measures. Google's annoying reCAPTCHA will often be triggered when numerous people are using the same IP address (shared IP addresses). Additionally, logging back in to your email or other online accounts will be a lot easier with a dedicated IP address.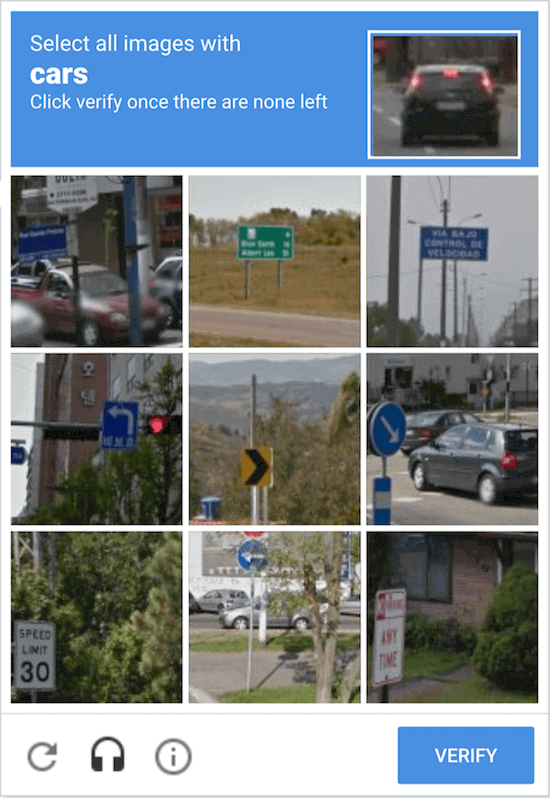 Streaming – Streaming services, such as Netflix, Amazon and Hulu also block shared IP addresses. If they see numerous people accessing their services from the same IP, it will quickly get blocked (if it's not already on a blocklist). Aside from a dedicated IP address, there are also VPN services that implement various solutions to unlock all major streaming sites, including Netflix (see ExpressVPN for example).
Banking – As a protection against fraud, there are many banking and financial institutions that block VPN IP addresses. Using a dedicated IP address will most likely get around this problem, since it has probably not been flagged.
Gaming – Gaming behind a shared IP address is often a problem, which will result in blocked access or constant authentication requests. A dedicated IP address through your VPN would likely solve this, as it won't trigger authentication.
Now let's take a quick look at some of the different static IP VPN services you may want to avoid – for various reasons.
5 Static IP VPNs to avoid
There are a few other VPN providers that offer static IP addresses, but it may be best to avoid them at this time for reasons discussed below.
1. PureVPN – PureVPN offers dedicated IP addresses, but it did quite poorly in the PureVPN review. Some of the issues identified in the review were:
DNS leaks
Slow speeds
Connection problems with many servers
Another interesting development with PureVPN is that they were caught logging customer data and handing the information over to the FBI (US authorities). This all transpired despite PureVPN's "zero log policy", which they still claim to have on their website. See the PureVPN logs article for details.
2. Ivacy – Ivacy appears to be a re-branded (white label) version of PureVPN. The parent company looks to be Gaditek, which is based in Pakistan. Given PureVPN's history of cooperating with US authorities, it may also be best to avoid Ivacy.
3. CyberGhost – CyberGhost is a VPN service that is based in Romania and owned by a company that makes malware (Kape Technologies). Aside from all the performance problems I found in my review of CyberGhost, there are some questionable issues with the parent company as well. Overall, it's not a recommended VPN service.
4. VPN Unlimited – VPN Unlimited is a USA VPN service that offers dedicated IP addresses. Unfortunately, it did not do well in the VPN Unlimited review. Some of the issues identified were:
IP address leaks
Faulty kill switch (traffic exposed whenever switching servers)
Bad privacy policy
Based in USA (Five Eyes)
Slow speeds
5. Windscribe – Last up is Windscribe, a Canadian VPN service. Overall, Windscribe isn't too bad, but it also was not recommended in my review, for the following reasons:
Slow speeds
Based in Canada (Five Eyes)
Contradictory "no logs" claims
Slow support
Now let's examine some disadvantages of using a dedicated IP address with your VPN.
Disadvantages of a dedicated IP VPN
Ok, we've covered the advantages and benefits of using a dedicated IP VPN service, but there are also some disadvantages.
Using a dedicated IP address with a VPN is indeed a double-edged sword.
While there are benefits of having your own static IP address that only you use, it also means that you are not blending in with other users on the same VPN IP address. In other words, your traffic is not being mixed with all the other people using the same IP address at the same time as you.
This leads to a lower level of online anonymity, even though you are still much better off than not using a VPN at all. Shared IP addresses may be a hassle, but they are good for online privacy.
One simple solution here is to only use the dedicated IP address when you need it, then use shared IP addresses for everything else. You can accomplish this with any of the recommended VPNs above.
Within the VPN application, you can select whether you want to use your dedicated IP address or a shared IP address with other users.
Do you need a static IP address with your VPN?
Generally speaking, most people do not need to be using a static IP address with their VPN. However, as we mentioned in the introduction, there are some use cases and advantages for this:
Not sharing an IP address with other "bad" users
Not getting blocked by websites
Not having to deal with authentication issues
Having a secure access point for servers and other resources
Most VPNs make it easy to select your static IP server directly in the VPN client. This is the case for NordVPN, which allows you to select your static IP server with just one click.
Comparison table of best static IP VPN services
OK, we've now covered all aspects of using a VPN with a static IP address.
Here is a brief overview of the top recommendations that did well in testing.
---
---
---
---
---
---