This is the NeuroRouting test page.
For a detailed overview of exactly what NeuroRouting is and why this feature is important for privacy and security, please see this overview article.
The image below basically sums up NeuroRouting. The NeuroRouting feature (offered by Perfect Privacy) dynamically routes all traffic across multiple hops (servers) in the VPN network, with each path taking a unique route depending on where the website (server) is physically located. This provides you with multiple different IP addresses at the same time, corresponding with the different websites you are visiting and the last VPN server in the chain.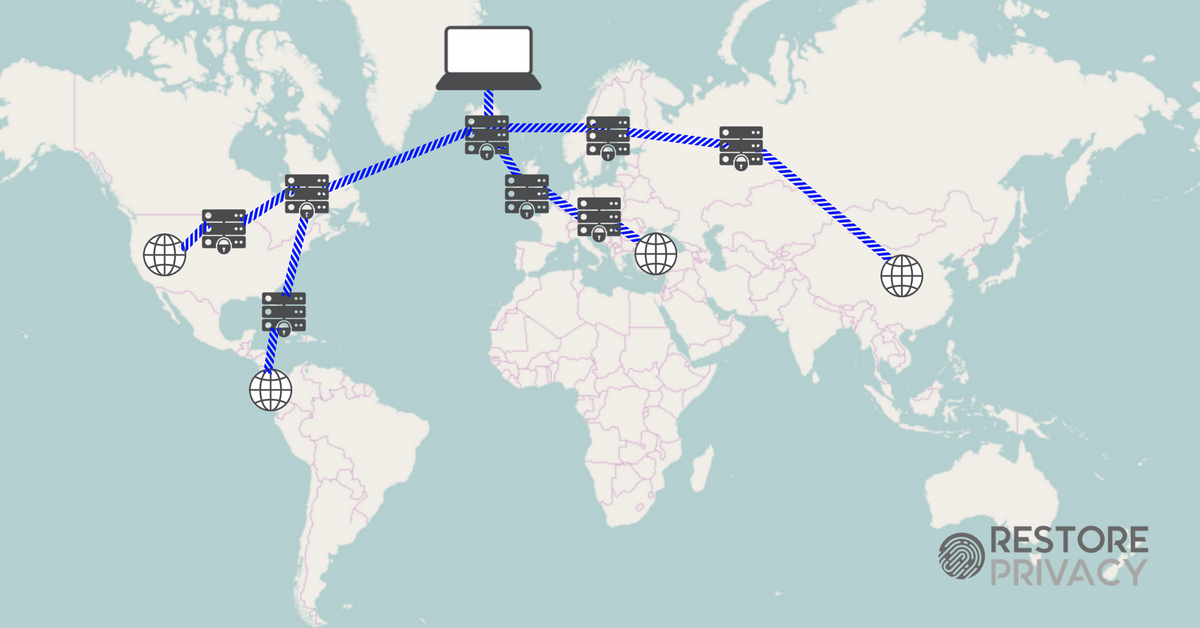 Essentially, NeuroRouting is engineered to give you maximum online anonymity and security. This is very similar to the Tor network, and is not offered by any other VPN service.
Additionally, you can read about NeuroRouting on the Perfect Privacy website here.
NeuroRouting Test
NeuoroRouting ENABLED – With NeuroRouting enabled, you should see different IP addresses being rendered in the tables below. In other words, for the different sites you will be broadcasting different IP addresses. (As an example, see the test results in this screenshot.)
Note: You may have some duplicate IP addresses below, depending on the VPN server you are connected to and the route to the test site/server. If any test is showing a different IP address from another test, then NeuroRouting is working.
NeuroRouting DISABLED – With NeuroRouting disabled, you will broadcast the same IP address from the static VPN server you are connected to. In other words, all the different IP address check sites will show the same IP address.
---
Test 1:

Test 2:

---
Test 3:

Test 4:

---
Test 5:
---
---
For more information on Perfect Privacy VPN, you can read the in-depth review here.
You can also check out the Perfect Privacy website here >>