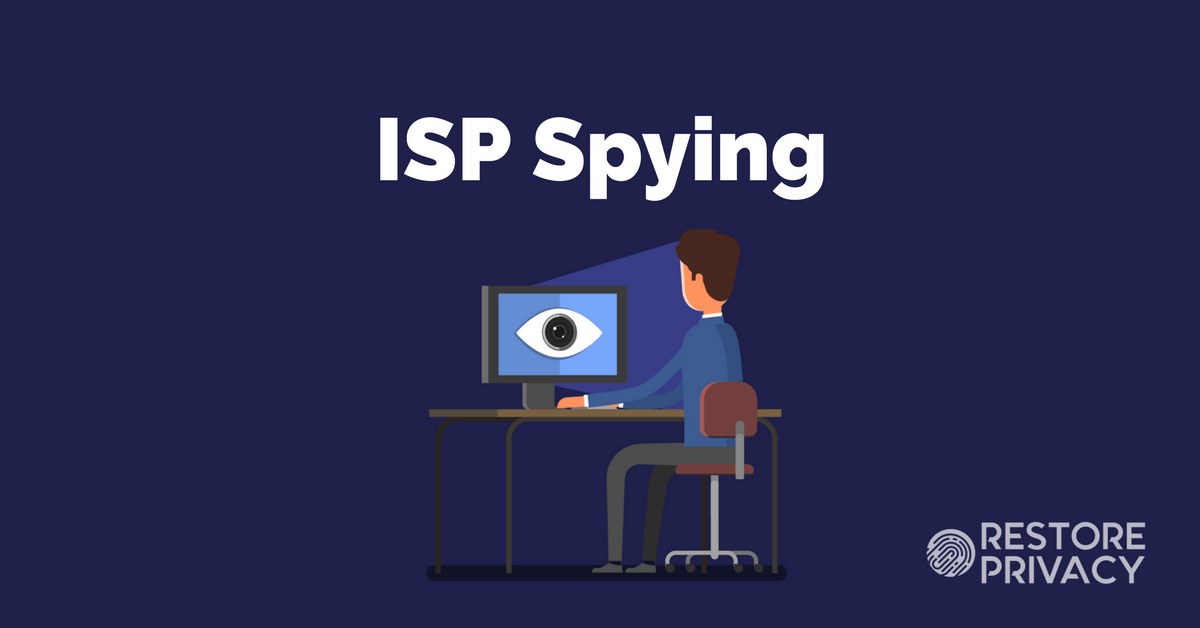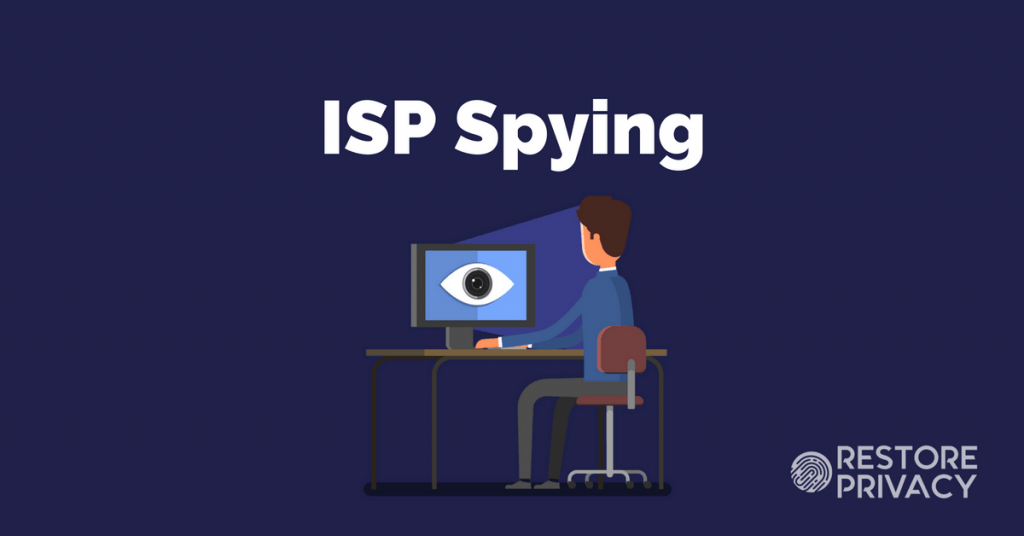 In the United States, every American can now have their private browsing history monitored, recorded, and sold to third parties and advertisers by internet service providers (ISPs).
In the UK and Australia, ISPs are forced to record everyone's browsing history, which is then stored in giant government databases.
You are now living in a world of legalized mass surveillance where nearly everything you do online is tracked, monitored, and recorded. Even worse, there is now very little distinction between corporate and government surveillance.
In short, there are many entities working hard to monitor everything you do online and record your private data.
Are you protecting yourself?
A good VPN protects your privacy
A VPN (virtual private network) can be an excellent privacy tool if used correctly. But be careful to avoid VPNs with known problems and the growing number of VPN scams. As with all industries, the VPN market has its fair share of bad apples!
But a good VPN is arguably the best privacy tool available – here's how it will protect you online.
One way to use a VPN is by installing it on a router. It may seem complicated, but with our VPN router guides and the information below, it is actually quite simple. This setup will encrypt, secure, and protect every device that connects to your network.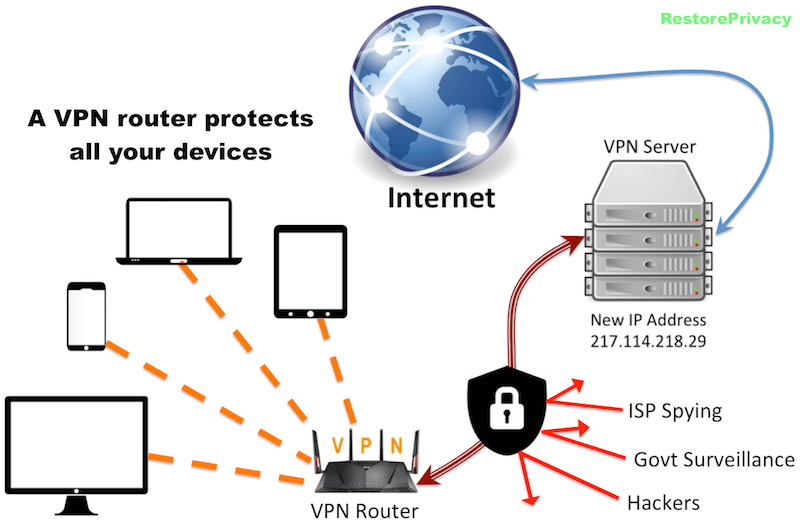 When you use a VPN on a router, your ISP can only see that you're connected to a secured, encrypted server. That's it. All of your data will be encrypted and protected. (See the best VPN routers guide for more info.)
Step 1: find a good VPN
The biggest trick to finding a good VPN is simply avoiding all the bad VPNs and instead focusing on overall quality. The VPNs below vary in price, but they are all excellent options when it comes to privacy and security. These VPNs passed all privacy and security tests and are located in good privacy jurisdictions:
My personal recommendation from the list above is Perfect Privacy. It offers the most advanced privacy and security features, a powerful advertisement and tracking blocker (TrackStop) and allows an unlimited number of connections with your subscription.
Step 2: select a VPN-enabled router
The only router brand I have found that offers a large selection of VPN-ready routers is Asus. While not all Asus routers are VPN-ready, many can be configured with OpenVPN, PPTP, or L2TP right out of the box in minutes. The following Asus routers are VPN-ready with the built-in ASUSWRT firmware:
Asus RT-N66U (600 Mhz) [Amazon]
Asus AC1750 (RT-AC66U) (600 Mhz) [Amazon]
Asus AC1900 (RT-AC68U) (800 Mhz, dual core) [Amazon]
Asus RT-AC87U (1,000 Mhz – dual core) [Amazon]
Asus RT-AC3200 (1,000 Mhz – dual core) [Amazon]
Asus RT-AC3100 (1,400 Mhz – dual core) [Amazon]
Asus RT-AC88U (1,400 Mhz – dual core) [Amazon]
Asus RT-AC5300 (1,400 Mhz – dual core) [Amazon]


Tip: When using a VPN, the router will be processing encrypted data from the VPN server. You will need the higher CPU, especially if you want faster speeds and plan on using multiple devices simultaneously with the VPN connection. For this reason, 800 Mhz or more is a good idea. (For more explanation on VPN routers and speeds, see here.)
For more of a discussion of these different router models, check out the VPN Routers guide.
Step 3: setup a VPN on your router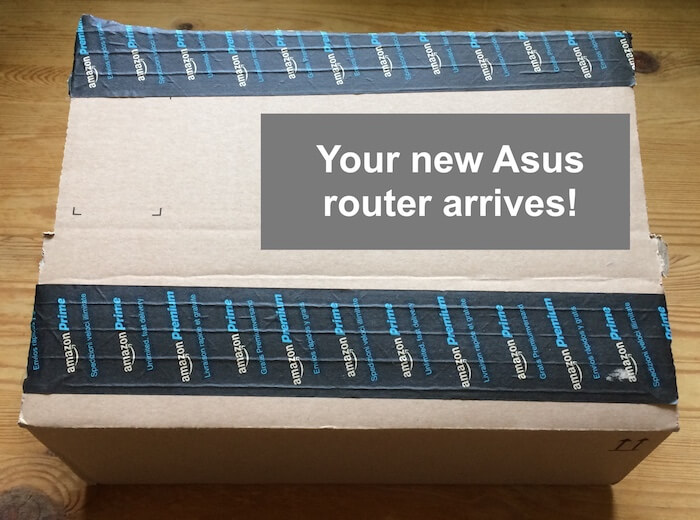 After getting your Asus VPN-ready router, you can use this guide to set everything up:
Tip: If you use Perfect Privacy for this setup, you can activate the TrackStop advertisement, tracking and malware blocker, which will protect your entire network and all devices. See this setup guide here:
With either of these options, setup time will be about 20 minutes. Both guides give you step-by-step instructions with screenshots.
Step 4: enjoy your privacy and security
While this solution may seem complex at first, it's actually incredibly simple. The Asus router lineup above makes setup quick and easy, unlike many other VPN router options. You can also use both your new router and old router at the same time if you want to connect some devices through a VPN, and some to your regular (unencrypted) network.
Choosing one of the five VPN services listed above will also provide you with speed, security, and reliability – a combination that most VPNs can't offer.
Benefits of your VPN router setup – A VPN router offers the following advantages:
Your ISP won't be able to see anything you're doing online (all data will be encrypted).
You'll be protected against government surveillance (especially if you use strong encryption and other best privacy practices).
Your network will be secured against attacks from third parties (hackers).
Your IP and address and location will be replaced by the IP address and location of the VPN server you connect to.
You'll be able to access anything online – from geo-restricted media to blocked websites – by simply changing the VPN server you connect to.
With this setup you can block malicious and dangerous advertisements on your entire network using Perfect Privacy VPN.
While the overall trends with the loss of online privacy around the world are certainly concerning, there is some good news. You don't have to give up your privacy.
The tools provided in this guide are simple and powerful solutions to restore your privacy and secure all your devices.
Stay safe!
Amazon disclaimer: RestorePrivacy is a participant in the Amazon Services LLC Associates Program, an affiliate advertising program designed to provide a means for sites to earn advertising fees by advertising and linking to amazon.com.