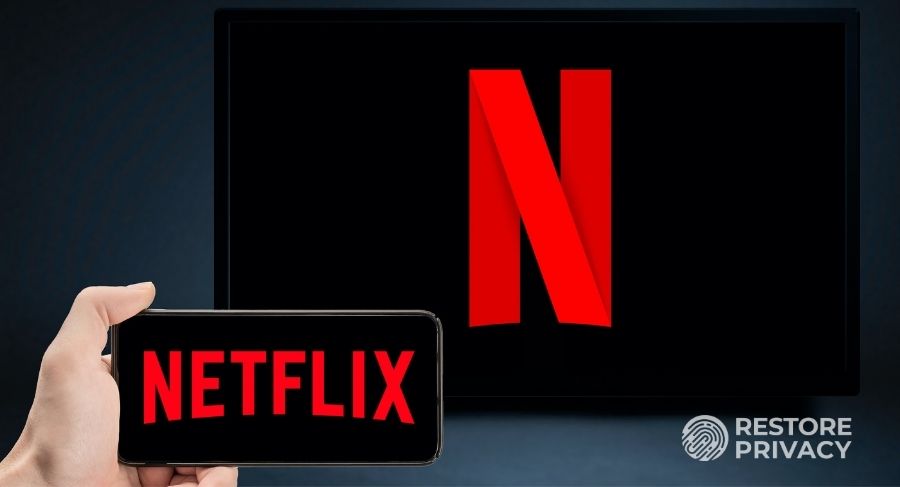 You probably already know that you can view Netflix on Chromecast. In effect, the Chromecast Netflix combo turns a regular TV into a media streaming Smart TV. This is great, except for one little detail.
Netflix is a geographically-restricted service that uses geo-blocking technology to limit the regions of the world where each piece of content is available. In other words, the Netflix library available to you is usually restricted based on your location. However, if you add the right VPN into the mix, you'll be able to bypass Netflix geographical restrictions and access libraries in regions you would otherwise be blocked from.
A VPN is short for virtual private network. This tool allows you to geo-spoof your location by simply connecting to a VPN server located anywhere in the world. The VPN server will hide your IP address and location, replacing it with the VPN server's IP address and location. This allows you to appear to be anywhere that your VPN has a server, and thereby gives you easy access to lots of content around the world.
In this article, we'll look at how you can combine Google Chromecast, Netflix, and a great VPN to give you access to Netflix content from around the world (no restrictions). We'll also look at three VPNs that are capable of defeating Netflix geo-blocking systems and possess all the other characteristics that make them the best VPNs for the Netflix Chromecast connection.
Close all your chat windows and take a break from that game. It's time to pay attention.
How to watch Netflix with Chromecast and a VPN
Let's start by clearing up any confusion about how these pieces are hooked together.
On one end you have the Netflix app, which will run on some device that connects to the internet through your home network. You can install the Netflix app on a variety of devices running the following operating systems: Windows, Mac OS, Chromebook, iPod, iPhone, iPads that run iOS 7.0 or later, and Android 4.1 or higher devices.
On the other end you have the Chromecast, which will be connected to the TV where you will watch the Netflix content.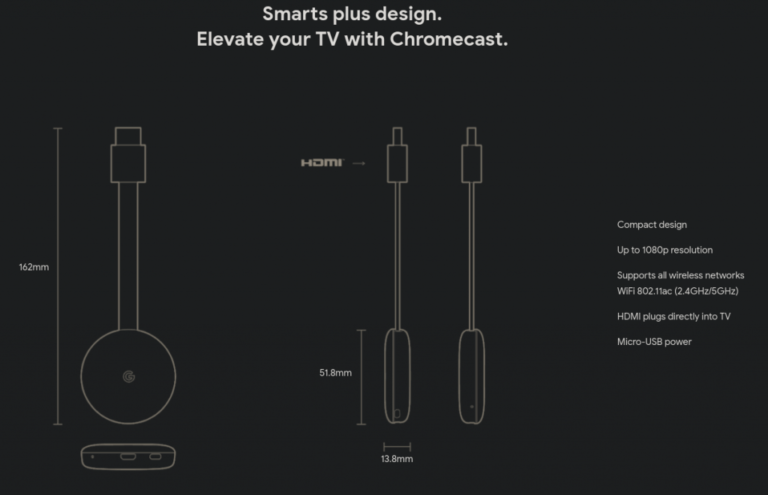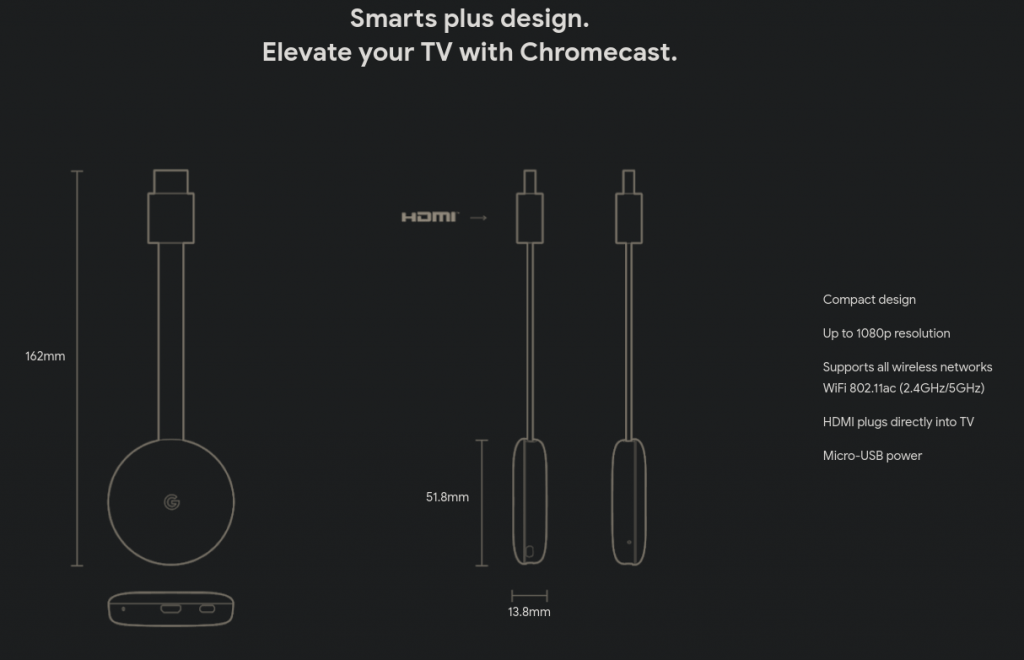 The Netflix app will talk to the Chromecast using your home WiFi network.
Adding a VPN to this Chromecast Netflix setup is easy. Simply install the VPN on the device that the Netflix app is on – we'll show you how below.
How to get access to geo-blocked Netflix libraries and display them on your TV with Chromecast
Here are the steps to follow to make all the pieces work together:
Install and configure Chromecast if you have not already done so.
Install the VPN and the Netflix app on the device that connects to the internet.
Launch the VPN application and select a VPN server in the region of the Netflix library you want to unlock. For example, if you are in the United States and you want to connect to the UK Netflix library, simply select a VPN server in the UK.
Turn on the TV connected to the Chromecast.
Launch the Netflix application. You should see the Netflix library for the region of the VPN server you are using. The Cast icon should also be on the right side of the device screen.
Select Cast, then the Chromecast from the list of devices. The Netflix app will appear on the TV screen, allowing you to enjoy your favorite shows.
As you can see, the key to this trick is finding a good VPN that gives you access to a large selection of Netflix content (without getting blocked). Fortunately, we have tested lots of VPNs with Netflix and know the ones that work well – and also the ones to avoid.
The best VPNs for the Netflix Chromecast connection
We do not recommend just any VPN for powering up your Chromecast / Netflix setup. Instead, we are looking for these characteristics to be the best VPN for Chromecast Netflix:
It needs to be able to unblock Netflix libraries around the world.
The VPN must be fast enough to stream at least HD content.
It needs to be able to run on whichever device you are going to install the Netflix app on.
And finally, it needs to have a strong technical support team with 24/7 live chat assistance in case you run into any problems.
When we looked back at all the testing we've done on the top VPN services, we continually find three that can do what needs to be done. They allow you to easily change Netflix regions and offer excellent streaming apps and performance at all times.
We'll take a short look at each of these services from the perspective of how well they will work for your Chromecast Netflix combo. We've included links to our in-depth reviews of each VPN as well, so you can dig in deeper to whichever looks best to you.
NordVPN – Best VPN for Netflix and Chromecast
| | |
| --- | --- |
| VPN | NordVPN |
| Based in | Panama |
| Logs | No logs (audited) |
| Price | $3.29/mo. |
| Support | 24/7 live chat |
| Refund | 30 days |
| Website | NordVPN.com |
NordVPN is a great all-around VPN service that has all the characteristics we just covered. It does a great job of unblocking Netflix libraries around the world. In most cases you can simply choose any NordVPN server in the region you are interested in and connect. This gives you access to thousands of global streaming services.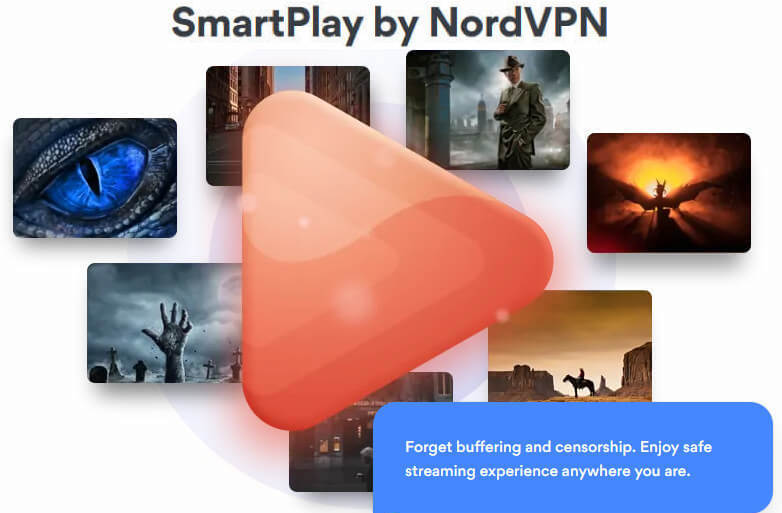 All NordVPN apps have SmartPlay technology built into them. SmartPlay combines features of a VPN (of course) and Smart DNS. You don't need to worry about what those technologies do. All you need to know is that SmartPlay makes it super easy to connect to any of the 15+ Netflix libraries NordVPN works with.
Because Netflix does occasionally figure out how to block one of NordVPN's servers, the company is constantly adding new ones. Right now, NordVPN has about 5,100 servers in 60 countries around the world. In the United States alone, NordVPN has nearly 2,000 servers, giving you access to all types of US content.
NordVPN is the fastest VPN we have ever tested. This is thanks to their custom implementation of WireGuard, which is a new VPN protocol that is upgraded to offer faster speeds and better security. With some US servers, we were able to hit download speeds of 445 Mbps, which you can see in the NordVPN review.
NordVPN has apps for all the major devices and operating systems, as well as several less-popular ones. Windows, Mac OS, Android, iOS, Linux, Amazon Fire, as well as several of the most popular home routers. It's also a great choice if you need a VPN for Apple TV. Their apps are user-friendly and reliable, with strong security and encryption. NordVPN boasts many other privacy features, including:
Double-VPN servers that encrypt traffic twice over two different hops
Tor-over-VPN servers that add an extra layer of encryption via the Tor network
Obfuscated servers that allow you to use a VPN where they might normally be blocked, such as on work or school networks
CyberSec feature that blocks ads, trackers, and malware domains
If you do run into problems, NordVPN has a high-quality, 24/7 live chat support you can contact for anything, including fast help if you can't log into a particular Netflix library for some odd reason. And if things really go bad, they give you a 30 day money back guarantee. Simply cancel within 30 days of your purchase for a 100% refund.
If you are ready to try NordVPN with Netflix and Chromecast, or any other activity, be sure to get the best savings with the coupon below.
NordVPN's Cyber Deal is live:

Get 63% Off NordVPN plus an additional 3 months FREE:
(Coupon is applied automatically.)
For the complete story on this great VPN service, check out our recently-updated NordVPN Review.
---
Surfshark for Netflix Chromecast
| | |
| --- | --- |
| VPN | Surfshark |
| Based in | The Netherlands |
| Logs | No logs |
| Price | $2.30/mo. |
| Support | 24/7 live chat |
| Refund | 30 days |
| Website | Surfshark.com |
Surfshark is a relatively new VPN service that is fully-featured, fast, and secure, all at a great price. Like NordVPN, Surfshark has also upgraded to the WireGuard VPN protocol. It delivers excellent speeds comparable to other leading VPNs, as we saw in the Surfshark vs NordVPN comparison.
Surfshark is also a big player with streaming media. They officially support 17 Netflix libraries as well as numerous other services. It is a great VPN for BBC iPlayer, Hulu, Amazon Prime, DAZN, Disney Plus, and more. They even offer a dedicated app in the Amazon Prime store for Firestick and Fire TV devices (rated among the best VPNs for Firestick).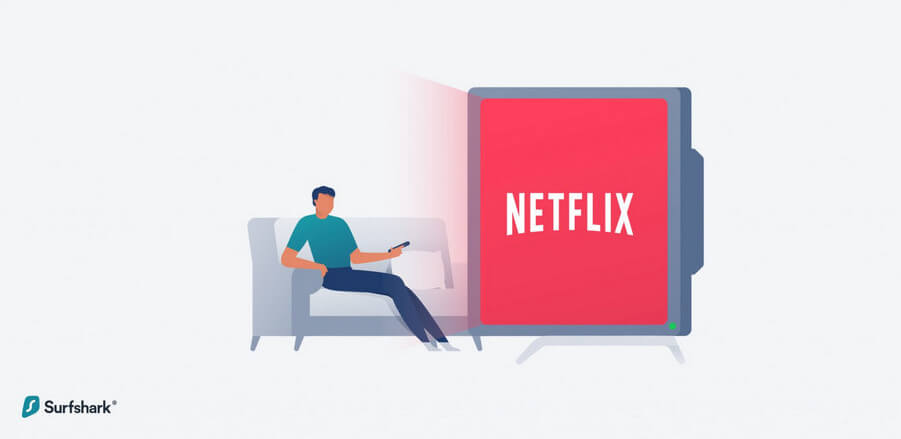 Surfshark has over 3,200 servers deployed in 65 countries around the world today. This is a large network comparable to NordVPN and IPVanish. They don't offer the range of specialized servers that NordVPN does, but what they offer is more than sufficient for streaming Netflix and other streaming media. If you want to confirm that Surfshark has servers in all the locations you are interested in, just check out the server list on their website here.
Responsive 24/7 live chat support means you have the help you need if there are ever any problems. Surfshark subscriptions are very inexpensive, which is particularly impressive when you consider what a high-quality product it is. And another way that Surfshark stands out from the crowd is that it gives you unlimited simultaneous connections, while most VPNs limit you to five or six.
And don't worry. You also get a 30 day money back guarantee if you find the VPN to not meet your expectations.
To get the full story and see all the test results, check out our complete Surkshark review. There's also a coupon below for the best savings:
Surfshark VPN Coupon:

Get 82% off Surfshark VPN (drops the price down to $2.30 per month) plus 2 months FREE:
(Coupon is applied automatically.)
---
ExpressVPN for streaming Netflix with Chromecast
| | |
| --- | --- |
| VPN | ExpressVPN |
| Based in | British Virgin Islands |
| Logs | No logs (audited) |
| Price | $6.67/mo. |
| Support | 24/7 live chat |
| Refund | 30 days |
| Website | ExpressVPN.com |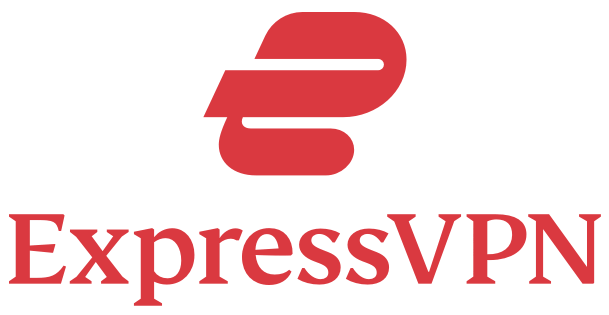 ExpressVPN is another excellent VPN for streaming Chromecast with Netflix. It is based in the British Virgin Islands and offers a very large selection of servers around the world for streaming. And like our other recommendations, it offers secure and user-friendly apps for all devices. This makes it easy to stream media from any device with a wide range of services.
And ExpressVPN can connect you to even more of the internet than the others, with 3,000+ servers deployed in 94 countries worldwide. These servers are also fast, as we verified in the ExpressVPN vs NordVPN comparison, although not quite as fast as our other top two recommendations above. ExpressVPN also supports the Lightway protocol, which has many similarities to WireGuard. This is different from some other VPNs, such as CyberGhost and NordVPN, which now offer WireGuard.
ExpressVPN also does well when it comes to privacy and security. It is a verified no logs VPN service, having passed independent third-party audits. They have technological defenses like their Network Lock kill switch and a private DNS. These features protect your traffic from any leaks that could expose your identity.
ExpressVPN is also famed for their high-quality customer service team. You can get access to that team through their 24/7 live chat support line. It is especially useful if Netflix figures out how to block one of the ExpressVPN servers and you need an alternate way to get connected. Using ExpressVPN with Chromecast and Netflix should be easy with a large selection of tutorial videos and live chat support on standby.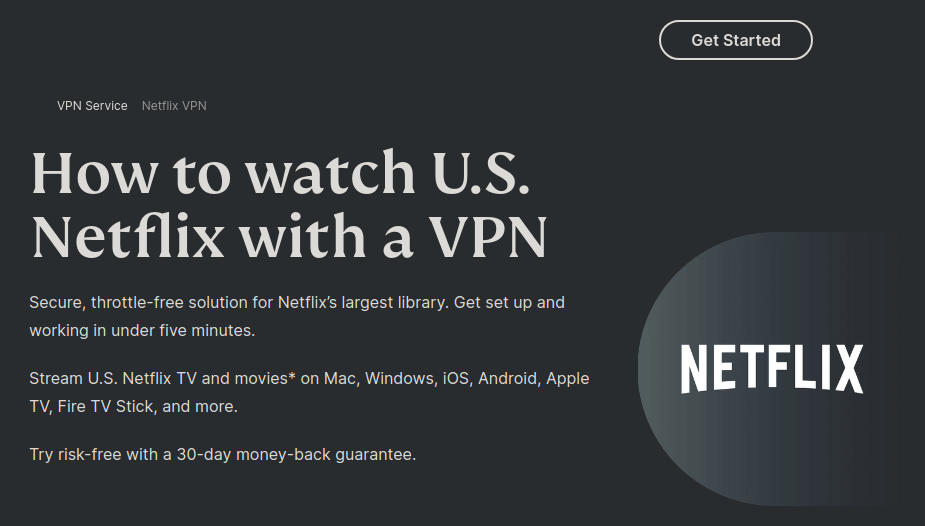 ExpressVPN doesn't list exactly which Netflix libraries you can unblock, and their website only provides details on connecting ExpressVPN to Netflix US. But we've used the service to connect to Netflix libraries throughout the world over the years, and it still works well. If you have a specific use case for streaming Netflix with Chromecast, or any other situation, simply ask a live chat representative on the ExpressVPN website here.
To learn more about ExpressVPN, read our complete ExpressVPN review.
---
Note: we also have a general guide on the best VPNs that work with Netflix, which includes all three of these featured above.
Conclusion: Use a VPN to get more out of Netflix and Chromecast
If you stream Netflix to your TV using Chromecast, you can really expand your options by adding a VPN to the mix. The top VPN services will give you access to numerous offshore Netflix libraries that you would otherwise be restricted from using by Netflix's geo-blocking technology.
We also walked you through the steps you need to follow to get this whole thing set up. Then we wrapped it up by telling you about three high-quality VPNs that have the speed, features, and unblocking power to give you access to the best of the world's Netflix libraries. All three have 30 day money back guarantees. This gives you plenty of time to get your Chromecast Netflix VPN system set up and tested, making sure it delivers for you.
Good luck and enjoy streaming Netflix with Chromecast and a good VPN.
This Chromecast Netflix guide was last updated on December 23, 2021.