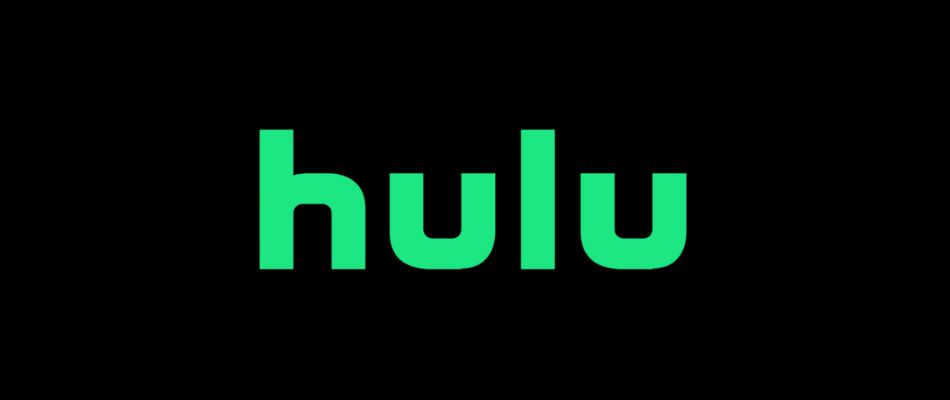 With 90+ million viewers, Hulu is among the most popular streaming platforms in the US – and this isn't a coincidence. After all, we are talking about a premium service with a huge selection of classic movies and amazing TV shows. However, there is one big drawback – Hulu is only available in the United States, Puerto Rico, and Japan. This is due to numerous licensing and geo-blocking laws. Even if you have a paid subscription, you will not be able to access the content once you leave these countries.
Luckily, there is a way to easily bypass restrictions and start bingeing your favorite show from all around the world. To do this, you will need to use VPN — a service that lets you bypass geo-restrictions. With VPNs, you can connect to American VPN servers, and thus gain an IP address that indicates that you are in the US.
However, not every VPN is created equal and some VPNs are unreliable for watching Hulu due to poor internet speed, bandwidth allowances, or lack of appropriate servers. Also, Hulu is actively trying to block VPNs, so you will want a service that is consistently updated.
To save you the headache, we are constantly testing VPN services and have found the best VPNs that still unblock Hulu from anywhere in the world. This table highlights the best VPNs for Hulu that still work well:

---

---

---
How to unblock Hulu on your devices and stream from outside the US
As we stated above, getting yourself a VPN subscription is the ultimate ticket to watching Hulu outside of the US from any location in the world.
So now you may be wondering how to watch Hulu on your devices. The answer to this question is nearly identical across different devices. Here are the step-by-step instructions for streaming Hulu:
1. Choose a VPN that circumvents Hulu's protection
NordVPN, Surfshark, and ExpressVPN are all very reliable and will get the job done well. Additionally, these VPNs have a large number of US servers and offers user-friendly apps for all types of devices.
2. Download and install the VPN on your device
Each service that we mentioned works perfectly with Macs, PCs, iPhones, Androids, Smart TVs, Firestick, and similar devices.
Note: If you are using your mobile device to watch Hulu outside of US, you will first need to create a mobile hotspot. This is done by installing the same VPN on your laptop, computer, or router.
3. Connect to the VPN server located in the US
For the best performance, you should choose the server that is the closest to your real location.
4. Visit Hulu to log in or set up a new account
Or install an app if you are using a mobile device. First, you will need to change the location of your Google Play or App store to US in the phone setting. If your VPN is working correctly, Hulu app should now become visible in the store.
If you are using a PC and Hulu is still unavailable, make sure to clear the cache and cookies. Don't forget to use a US zipcode in case you are registering.
5. Browse through the movies and shows until you find something you like
It's that easy.
Now let's dive into using a VPN to watch Hulu.
How we picked the top VPNs to watch Hulu
But first, let's cover the five criteria we used to find the best VPNs. To qualify, all of the services on the list needed to have the following:
The capability to circumvent Hulu's geo-restrictions.
A vast network of US servers that let you reliably stream HD videos without any hiccups.
Intuitive design and support for a wide range of devices you might use to watch Hulu outside of America.
Additional features that make it an all-around solid VPN, and not just the one you would use to watch Hulu.
A professional and responsive support team that you can talk to at any time to solve your problems.
With it, we narrowed our list and came up with three elite VPN providers.
NordVPN – Best option for watching Hulu
| | |
| --- | --- |
| VPN | NordVPN |
| Based in | Panama |
| Logs | No logs (audited) |
| Price | $3.29/mo. |
| Support | 24/7 live chat |
| Refund | 30 days |
| Website | NordVPN.com |
NordVPN is among the most reliable services that works consistently when you want to stream Hulu outside US. This is because streaming movies and shows in HD requires consistent high-level bandwidth, which is where this app shines. And aside from offering fast speeds, NordVPN has nearly 2000 servers in the US alone.
Below you can see the NordVPN app we used to watch Hulu outside the US.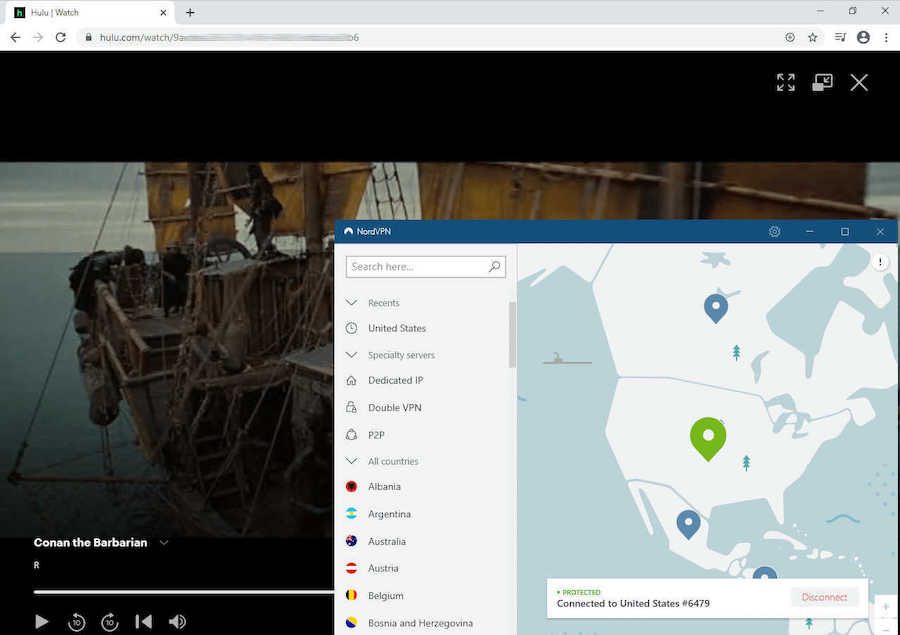 NordVPNs privacy and security features are also top-notch as all servers are run purely on RAM, meaning that no data is stored. Since the company is based in Panama, NordVPN has the ability to implement a no-logs policy.
Furthermore, Nord VPN consistently ranks among the fastest VPNs on the market. This is in part due NordLynx – a custom VPN protocol built around the Wireguard VPN protocol. It provides the strongest encryption, immediate connection to the server, and lightning-fast speeds.
We have tested this and found that NordVPN indeed has an advantage over the competition. You can find out more about this by checking our NordVPN vs ExpressVPN comparison. Below is one speed test result, in which we connected to a Seattle server to stream Hulu at an impressive 445 Mbps.

The VPN app also has plenty of advanced privacy features, such as:
Threat protection – a powerful anti-malware tool
CyberSec – successfully blocks ads, malware, phishing domains, and trackers
Double-VPN servers – get extra safe by encrypting your traffic through 2 servers
Obfuscated servers – conceal the use of VPN, which is important for countries that limit VPNs, like China
Tor-over-VPN servers – gives you the safest browsing experience yet. However, it's significantly slower and we wouldn't recommend it if you want to stream Hulu outside of US.
Conveniently, NordVPN supports dozens of devices aside from smartphones and computers, and is among the best VPNs for Firestick. With one account, you can connect up to 6 devices simultaneously, which should be more than enough.
We also have to mention that NordVPN has amazing customer service available 24/7 via live chat on the official website. 30 day money-back guarantee lets you test their service without any risk.
+ Pros
User-friendly and reliable apps
Double-VPN and Tor-over-VPN servers
No logs (audited twice)
Strong encryption standards with full support for WireGuard
Works with Netflix and many other streaming services
Threat Protection feature to block ads, trackers, and malware domains
24/7 live chat support
Dedicated RAM-servers with 10 Gbps bandwidth channels
– Cons
Big discounts only available with long-term subscriptions
NordVPN's Cyber Deal is live:

Get 63% Off NordVPN plus an additional 3 months FREE:
(Coupon is applied automatically.)
See our NordVPN review for more details and test results.
---
Surfshark – An affordable VPN that will unblock Hulu from anywhere
| | |
| --- | --- |
| VPN | Surfshark |
| Based in | The Netherlands |
| Logs | No logs |
| Price | $2.30/mo. |
| Support | 24/7 live chat |
| Refund | 30 days |
| Website | Surfshark.com |
If you are looking for a powerful and affordable VPN, Surfshark should be at the top of your list. Founded in 2018, it is a relatively new service, but don't let that fool you. Like NordVPN, Surfshark operates in RAM-disk mode, meaning that no logs of your activities are ever stored. The company is located in the British Virgin Islands, which is a jurisdiction that puts great emphasis on privacy.

This goes hand-in-hand with fast bandwidth speeds and vast amount of servers. In short, this is an ideal VPN for figuring out how to stream Hulu outside of the US.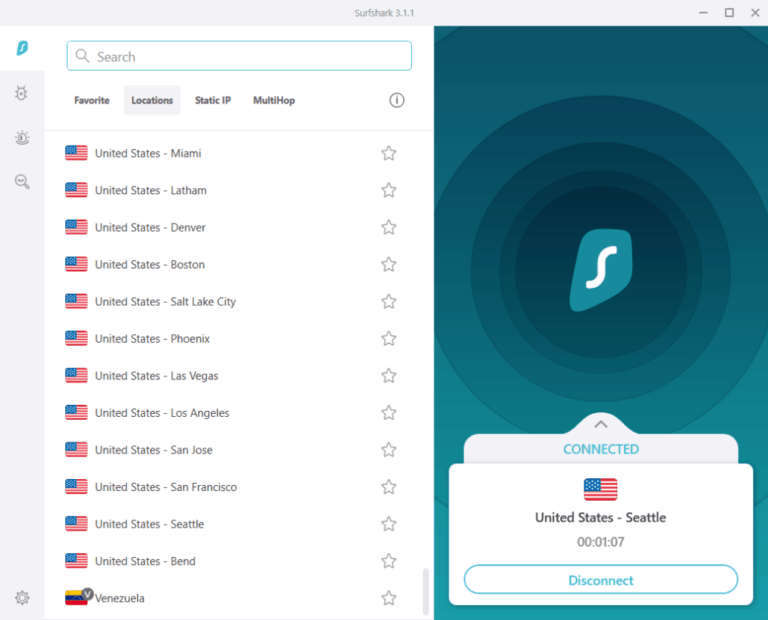 Surfshark also comes with many additional features that will bring your safety to a whole other level:
Double-VPN servers – Make sure that you are extra secure by encrypting your outgoing data through 2 servers
Supports WireGuard – Currently the safest and fastest VPN protocol
Obfuscation – Camouflages your VPN traffic to look like HTTPS traffic. This way, no one will be aware that you have a VPN.
Split tunneling – A feature that lets some applications bypass VPN tunnel
CleanWeb – Blocks incoming trackers, malware, and ads
With one account, Surfshark gives you an unlimited number of connections that you can use simultaneously. This way, your whole family can stream Hulu without any limitations. Their customer service is also up to the industry standards, thanks to the 24/7 chat support and a 30-day money-back guarantee. Aside from Hulu, you can use Surfshark to stream shows on Netflix, HBO, Amazon Prime, and other popular streaming services.
+ Pros
Unlimited connections
User-friendly apps for all devices and operating systems
CleanWeb feature to block ads, trackers, and malware
Works great with Netflix and many other streaming services
24/7 live chat support
Strong encryption and security features (audited)
– Cons
Limited support for VPN routers
Average OpenVPN speeds (use WireGuard)
Surfshark VPN Coupon:

Get 82% off Surfshark VPN (drops the price down to $2.30 per month) plus 2 months FREE:
(Coupon is applied automatically.)
Check out the Surfshark VPN review for more details.
---
Watch Hulu easily with ExpressVPN
| | |
| --- | --- |
| VPN | ExpressVPN |
| Based in | British Virgin Islands |
| Logs | No logs (audited) |
| Price | $6.67/mo. |
| Support | 24/7 live chat |
| Refund | 30 days |
| Website | ExpressVPN.com |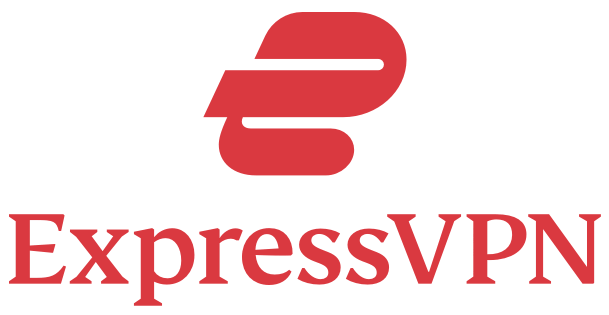 Our third option for watching Hulu outside US is ExpressVPN. Just as the previous entries, this service has an impressive network of servers in America, all of which are quite fast. ExpressVPN is located in the British Virgin island and is another no-logs VPN service that has been audited. Also, premium encryption standards are present on all versions of the apps.
One thing that ExpressVPN has over competition is Lightway protocol. While security seems identical, it offers faster speeds than OpenVPN – a protocol that is used by Surfshark and NordVPN. The app supports a wide-variety of devices, such as Smart TVs, Firestick, etc. Express VPN is also user-friendy, thanks to the minimalistic and inviting design.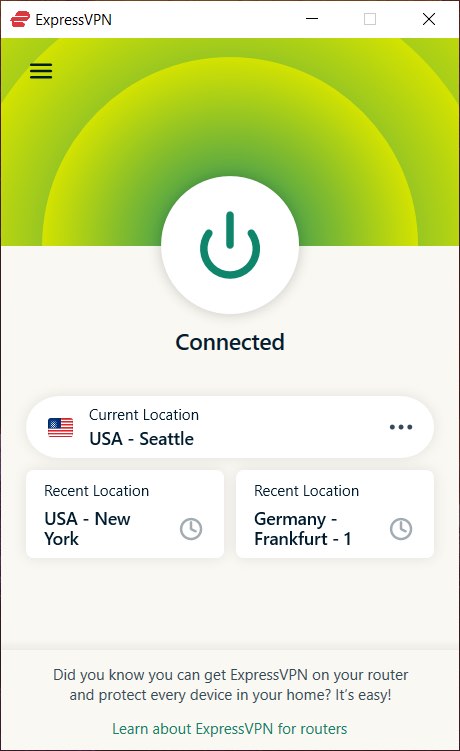 If you are experiencing technical difficulties, ExpressVPN 24/7 live support will help you solve the problem quickly. There are also many guides on their website that will teach you to set up VPN for various services. If you are still not sure, you can thoroughly test ExpressVPN via trial. If it doesn't live up to your expectations, simply use 30 day money-back guarantee.
+ Pros
User-friendly and secure apps
Split tunneling feature (for Mac OS, Windows, and routers)
Works with Netflix and most streaming services
24/7 live chat support
Passed independent third-party audits for security and no-logs
Very large server network
– Cons
Above-average prices
Fewer features
Average OpenVPN speeds (use Lightway)
Find out more details in our in-depth ExpressVPN review.
---
Choosing your Hulu membership
Great, you've learned how to stream Hulu outside US, but lets not forget that this is a paid service that lets you choose between 2 subscriptions.
For $6.99 you'll be able to stream all shows, but you will also need to sit through some ads.
If you don't want to see any ads, the service will cost you $12.49 per month. You can try it out first before committing, as Hulu offers free trial that lasts 30 days.
What to do if your streaming device does not directly support VPNs
There are some types of streaming devices that do not directly support VPNs. In other words, you cannot download a VPN app to the device, or connect to a VPN directly through the device — but there's still a simple solution for this situation as well.
Just use a VPN router and then connect your streaming device to that router. You can run two routers at the same time, with one running a VPN and another without a VPN. VPNs like NordVPN and Surfshark have detailed instruction guides for doing this, plus 24/7 live chat support.
This is an easy solution for many types of devices, such as Smart TVs, that do not directly support VPNs. It's also a solution if you need a VPN for Apple TV.
We have an in-depth guide on VPN routers here. Today, it is quite easy to get a VPN up and working on a router. Additionally, there are numerous VPN routers that are budget-friendly and will not break the bank.
FAQs for watching Hulu outside the US
How does Hulu detect location?

Hulu monitors users' GPS location and compares their IP address with DNS settings to figure out where they are connecting from. If they notice any inconsistencies, they'll assume that the person is using VPN and block them.

Can I figure out how to watch Hulu with a free VPN?

While this is possible, free VPNs are not as reliable as their paid alternatives. This is because they simply don't have enough resources to build as much servers and constantly provide new IP addresses when certain domains get blacklisted.

If you happen to get lucky and manage to stream Hulu, you will likely not have a smooth experience. Usually, their bandwidth speeds are subpar, which leads to a lot of stuttering and frustration on our part. Additionally, free VPN services usually cap the bandwidth and restrict the amount of data you can use each month. You could easily get cut off mid-episode, which is its own version of hell.

Lastly, you should keep in mind that with free stuff there is always some kind of catch. Free VPNs are known for monitoring user activity, placing tracking cookies in your web browser, and selling your information to advertising companies. Ironically, this might cost you a lot more in the long run.

How do I pay for Hulu internationally?

Keep in mind that Hulu will block you if you try to pay for a subscription with a non-US credit card. Instead, you will want to use your PayPal or purchase a gift card, which doesn't require you to share your credit card info.

How do I bypass Hulu VPN block?

The process is quite easy. Simply choose a reliable VPN for Hulu that offers a large selection of US servers to choose from. Then download the VPN app onto your device. Next, you will connect to a VPN server in the US and then stream Hulu as normal. Unblock Hulu with a good VPN service is fast and easy.

Note: We also have country-specific Hulu streaming guides:
This guide on how to watch Hulu was last updated on May 10, 2023.