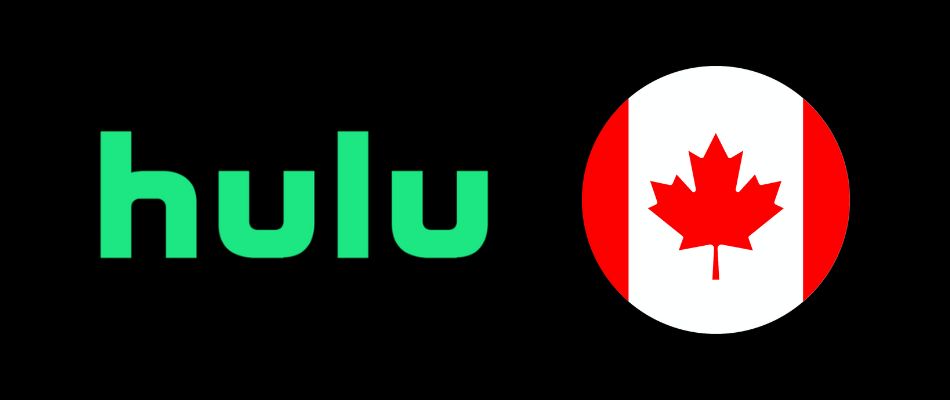 46+ million subscribers clearly indicate that Hulu is one of the most popular streaming services in the US. It is no surprise, considering the service comes with a massive selection of great movies and TV shows, including Hulu originals like the award-winning The Handmaid's Tale.
Unfortunately, you can only access Hulu from the United States, Puerto Rico, and Japan due to the combination of geo-blocking and licensing laws. This means that even if you have a subscription, you won't be able to continue streaming Hulu in Canada. What a bummer.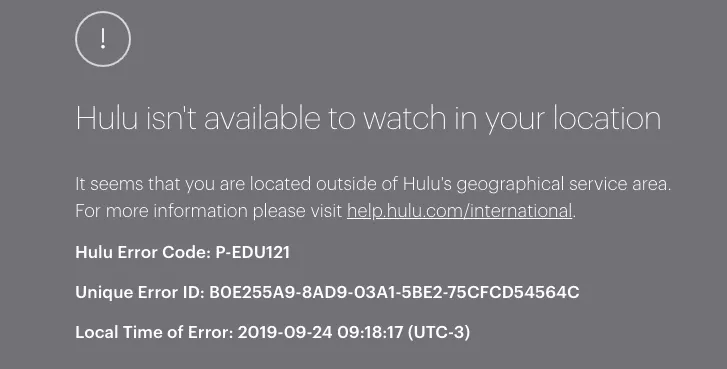 However, there is an easy way to bypass these restrictions and watch Hulu from Canada and other countries. The solution is to use a VPN (virtual private network) app.
While VPNs are completely legal, they are not equal, so some of them will be unreliable for streaming Hulu. A solid VPN will provide you with fast and unlimited bandwidth, along with a vast network of reliable servers around the world. This service should also be consistently updated since Hulu is actively developing new ways to block their usage.
In short, there are a lot of variables to consider, which can quickly become overwhelming to the average user. But fear not, as we have compared and tested dozens of VPNs and found the best ones that let you watch Hulu from Canada. You can find them in the table below.

---

---

---
How to get a Hulu subscription in Canada?
Before covering the best VPNs in-depth, let's talk about how you can actually subscribe to Hulu from Canada. Unfortunately, paying with your credit card won't work, as it will immediately show that you are not a US resident.
So, this leaves us with three options. You can ask a friend or a relative located in the US to create or share their Hulu account, buy a Hulu gift card, or use a virtual card. Since the first method is self-explanatory, we'll cover the other two methods here.
1. Purchase a Hulu gift card
You can buy gift cards in retail stores like Walmart, or purchase them online via PayPal or MyGiftCardSupply.
Once you buy the card, the service will send you a code that you use to get Hulu's subscription. Don't forget to use your VPN before signing up! Your location must be set to the US, otherwise you won't be able to acquire a subscription.
Note: MyGiftCardSupply supports many non-American payment methods, such as Perfect Money, Bank Vire, Oxxo, Western Union, and Bitcoin.
2. Use an American Virtual Card to watch Hulu in Canada
A virtual prepaid card gives you all the benefits of a physical card in a digital format. One of the best is StatesCard, and it also has a straightforward sign-up process. Just keep in mind that you'll have to provide a document like a driver's license, ID, or passport to confirm your identity.
After creating a StatesCard account it's time to send money to it for a Hulu subscription. You can use your PayPal or credit card to load up the funds. This process is usually very quick.
Okay, now it's time to turn on your VPN and visit the Hulu website. Just keep filling in the info until you get to the payment section. Then, visit your StatesCard account page and take note of your virtual card details and zip code. Back on the payment page, choose Credit Card, fill it with your StatesCard info, and press Submit.
Great, you've got your funds! Now, let's quickly delve into the prices of Hulu subscriptions.
How much does streaming Hulu in Canada Cost?
The price of your subscription will depend on which package you choose. Hulu offers 4 subscription plans that are targeting different users.
Hulu (with ads) – This is the most basic subscription. It gives you access to an expansive library of tv shows and movies, which will occasionally be interrupted by ads. The plan costs 11.00 CAD/month, but students can get it as cheap as 2.75 CAD/month.
Hulu (no ads) – If you spend a bit more, you will get a completely uninterrupted Hulu experience. Additionally, you will be able to download shows to stream them when you are offline. This will cost you 20.65 CAD/month.
Hulu + Live TV (with ads) – With this, you'll have access to Hulu's library along with more than 75 live TV channels. This plan also includes additional content on Disney + and ESPN+. The price of this plan comes to 96.40 CAD/month.
Hulu + Live TV (no ads) – This is the same plan as above but without annoying ad breaks. Naturally, no ads bring the price up, so this subscription will cost you 104.65 CAD/month.
Disney + Bundle – A plan that includes Disney +, Hulu, and ESPN+. The price point varies depending on if you choose the option with ads or without. The entire bundle with ads costs 13.00 CAD/month, and 27.55 CAD without.
Why do I need a VPN to watch Hulu in Canada?
VPNs main job is maintaining users privacy and anonymity while surfing. They do this by encrypting all of the user data you send while online, which conceals both your identity and location. So, you can use VPN to connect to a US server and fool Hulu into thinking that you are watching from the US.
When connecting to a new server, VPN will provide you with a unique IP address. The best ones will also change your GPS location and DNS settings so that your traffic doesn't look suspicious. This is important because if Hulu notices something unusual, it will block your connection instantly. And that is a risk you don't want to take.
How to unblock and start streaming Hulu from Canada
As we've already mentioned, subscribing to a VPN service is the only way to stream Hulu outside the US.
Now, we'll provide you with a step-by-step guide to make this happen. This process is practically identical across all popular devices. To start streaming Hulu in Canada you'll need to …
Choose a VPN that circumvents Hulu's protection

NordVPN, Surfshark, and ExpressVPN are all reliable, user-friendly, and have a big network of US servers. Choose the one you like best.

Download and install the VPN

Each of the VPNs mentioned works well with Macs, PCs, smartphones, and similar devices.

Note: If you're using a mobile device you will have to change your app store location to the US. We will demonstrate how to do this with only your iPad, as the Android guide is very similar.

Go to Settings > Profile > Media & Purchases >View Account.

Enter your password or use Touch ID to complete the verification process.

Tap on Country/Region > Change Country or Region and switch to the United States.

Go through the terms and conditions page and provide a US address and phone number. Click Done to finish the process.

Connect to the US server

To get the best performance, you should pick a server that's the closest to you. We recommend using a New York server.

Register or log in to your Hulu account

If you are on the PC and Hulu is still unavailable, make sure to clear the cache and cookies from your browser or choose a different one. You will also have to use a US zip code when registering.

Browse through the Hulu library …

And start binging your favorite show today!
As you can see, setting up VPNs is really straightforward. What's challenging is figuring out which one will do its job correctly. This is how you separate the wheat from the chaff.
How to choose the best VPN for streaming Hulu in Canada
After doing a lot of research, we figured out that the best VPN services have 6 things in common. To smoothly watch Hulu in Canada, you'll need to make sure that your VPN …
Is constantly updated and has the ability to bypass geo-restrictions that Hulu uses.
Has a big network of US servers that are quick and reliable.
Uses an intuitive and minimalistic design that won't stress out casual users.
Supports as many modern devices as possible.
Is equipped with advanced features that will protect your privacy and provide you with security
Is backed by a responsive and professional team available 24/7 via live chat.
By using these criteria, we have managed to find premium VPN services that deliver well beyond their competition. They are …
Nord VPN – Top VPN to watch Hulu in Canada
| | |
| --- | --- |
| VPN | NordVPN |
| Based in | Panama |
| Logs | No logs (audited) |
| Price | $3.29/mo. |
| Support | 24/7 live chat |
| Refund | 30 days |
| Website | NordVPN.com |
We believe that NordVPN is an all-around great VPN, but it really excels when used for streaming Hulu in Canada. Thanks to its high-speed bandwidth, you can watch movies in HD or even 4K without any hiccups.
Aside from offering swift speeds, NordVPN has almost 2000 servers just in the US. They are located in key locations such as New York, Los Angeles, and Atlanta. All servers run on RAM, which means that the user data isn't stored. This is possible because NordVPN is situated in Panama, which has no data retention laws.
NordVPN is also among the fastest VPNs available, thanks to their revolutionary VPN protocol called NordLynx. This is an improved version of the WireGuard VPN protocol, which provides 256-bit encryption, instant server connection, and impressive bandwidth speeds.
We've done numerous speed tests and found that NordVPN does have an advantage over similar services. You can see the speed comparison and more in our NordVPN vs Surfshark article. Here, we will just mention that we managed to achieve an amazing 445Mbps speed when streaming Hulu from a Seattle server.
By the way, don't worry if you are new to the concept of using a VPN. This app has a minimalistic and intuitive interface, which won't overwhelm you at any point.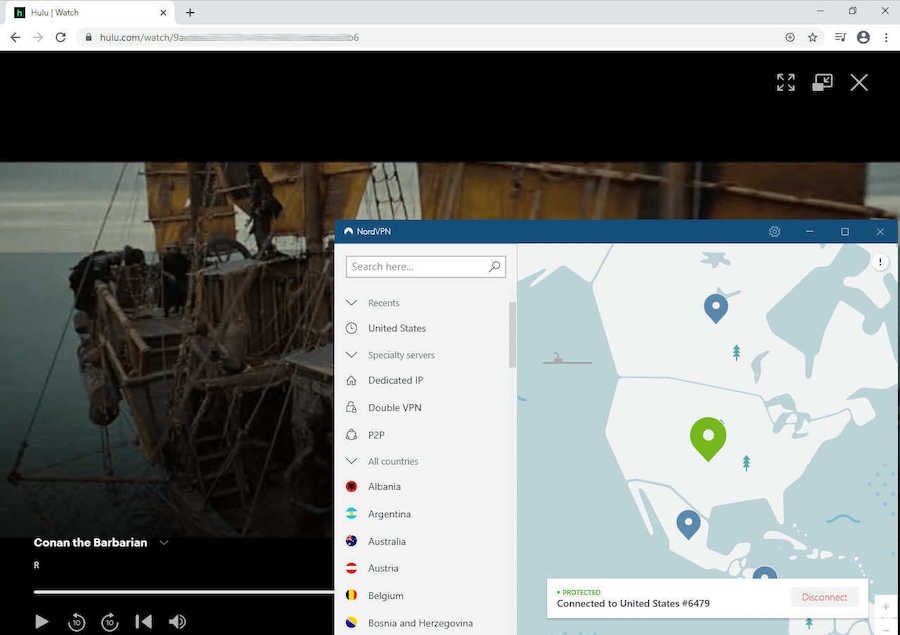 NordVPN also has a lot of advanced privacy features, such as:
Threat protection – scans files before the download and blocks malware
VPN proxy extension – a browser extension that allows you to surf the net in privacy
Double-VPN servers – routes your traffic through two VPN servers for extra protection
Dedicated IP address – get an exclusive IP address that you don't share with other users
Onion-over-VPN servers – By using the Tor network you'll get the safest browsing experience available. However, this is done at the cost of speed
NordVPN also has support for most modern devices aside from regular smartphones and PCs. Actually, it is considered one of the best VPNs for the Amazon Firestick. With one subscription, you will be able to connect 6 devices simultaneously.
Lastly, let's not forget NordVPN's amazing customer service which is available 24/7 via live chat on the official website. If you are still skeptical, you should know that there is a 30-day refund guarantee. This way, you can use test if this is a service you'd want to use to watch Hulu in Canada.
+ Pros
User-friendly and reliable apps
Double-VPN and Tor-over-VPN servers
No logs (audited twice)
Strong encryption standards with full support for WireGuard
Works with Netflix and many other streaming services
Threat Protection feature to block ads, trackers, and malware domains
24/7 live chat support
Dedicated RAM-servers with 10 Gbps bandwidth channels
– Cons
Big discounts only available with long-term subscriptions
NordVPN's Cyber Deal is live:

Get 63% Off NordVPN plus an additional 3 months FREE:
(Coupon is applied automatically.)
Learn more about this service by checking our NordVPN review.
---
Surfshark makes streaming Hulu in Canada enjoyable
| | |
| --- | --- |
| VPN | Surfshark |
| Based in | The Netherlands |
| Logs | No logs |
| Price | $2.30/mo. |
| Support | 24/7 live chat |
| Refund | 30 days |
| Website | Surfshark.com |
Last but not least, we have a powerful VPN service coming from the Netherlands. Although Surfshark was started only 4 years ago, it has already managed to become one of the top VPNs for streaming Hulu in Canada. And you don't have to dig deep to find out why.
For one, Surfshark's servers work purely in RAM-disk mode. That means that they don't store any logs of user activity so that your privacy isn't compromised. The laws in the Netherlands go hand-in-hand with Surfshark's no-logs policy, and we doubt that this will change any time soon.
Surfshark also has 600+ servers in the US which offer impressive bandwidth speeds. VPNs intuitive design will surely be welcoming to casual users.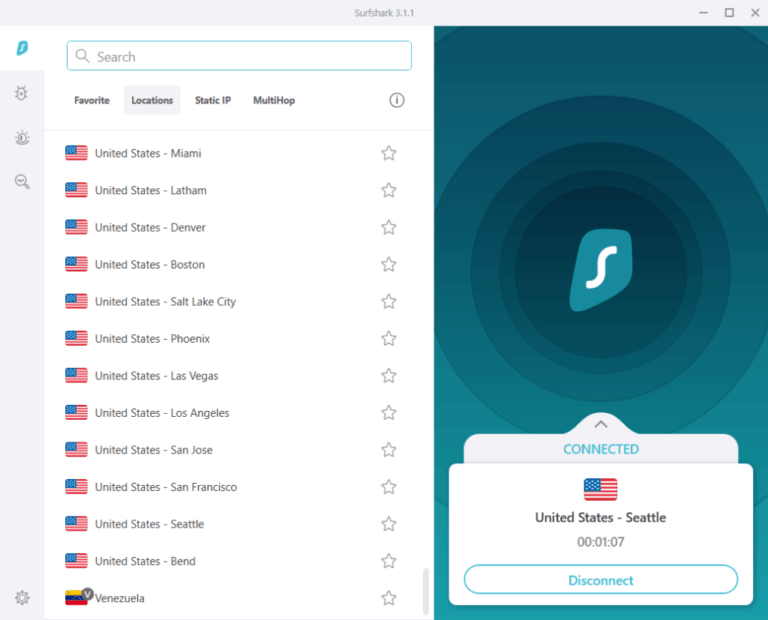 Now, let's go through Surfshark's arsenal of tools that will vastly improve your speed, safety, and privacy.
WireGuard Support

WireGuard is a new VPN protocol that offers the fastest streaming speeds while offering a minimal compromise on security.

Obfuscation

While using a VPN your data is private, meaning that no one can see what you are looking at. However, your provider can still be aware that you are using a VPN. That can still have serious consequences in countries like China, where VPN usage is in a legal gray zone. What obfuscation gives you is anonymity by camouflaging your VPN traffic to make it seem like good ol' HTTPS traffic.

CleanWeb

The internet is filled with things you don't want, ranging from annoying ads to something more worrisome like trackers and malware. CleanWeb works diligently to block all of that and give you a smooth surfing experience.

Split tunneling

Double-VPN servers

This tool will add an additional level of encryption, thus strengthening your security. It will also slow down your speed, so we don't recommend you use it when you want to start streaming Hulu in Canada.
+ Pros
Unlimited connections
User-friendly apps for all devices and operating systems
CleanWeb feature to block ads, trackers, and malware
Works great with Netflix and many other streaming services
24/7 live chat support
Strong encryption and security features (audited)
– Cons
Limited support for VPN routers
Average OpenVPN speeds (use WireGuard)
Surfshark VPN Coupon:

Get 82% off Surfshark VPN (drops the price down to $2.30 per month) plus 2 months FREE:
(Coupon is applied automatically.)
Our Surfshark VPN review contains a lot of tests and useful information.
---
ExpressVPN is perfect for watching Hulu in Canada
| | |
| --- | --- |
| VPN | ExpressVPN |
| Based in | British Virgin Islands |
| Logs | No logs (audited) |
| Price | $6.67/mo. |
| Support | 24/7 live chat |
| Refund | 30 days |
| Website | ExpressVPN.com |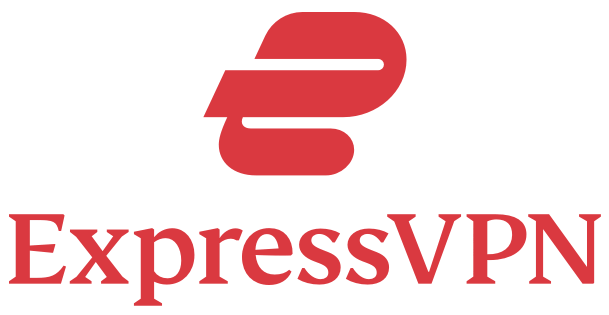 ExpressVPN is another great service for streaming Hulu in Canada. Just like NordVPN, this app has a vast network of US servers (500+), which all run at top speeds. It is located in the British Virgin Islands and has a strict no-logs policy. The service has been audited by a 3rd party, so its completely legit
ExpressVPN also provides strong encryption across all versions of the app. This is possible thanks to the Lightway protocol, which is their answer to the WireGuard. Although the security is identical, it offers higher speeds compared to OpenVPN – a protocol used by many other competing VPNs.
ExpressVPN offers support for many devices, and it's one of the best VPNs for Mac OS. The service lets you connect 5 devices simultaneously, so your whole family can enjoy watching different shows on Hulu. ExpressVPN also has a very simple yet elegant user interface.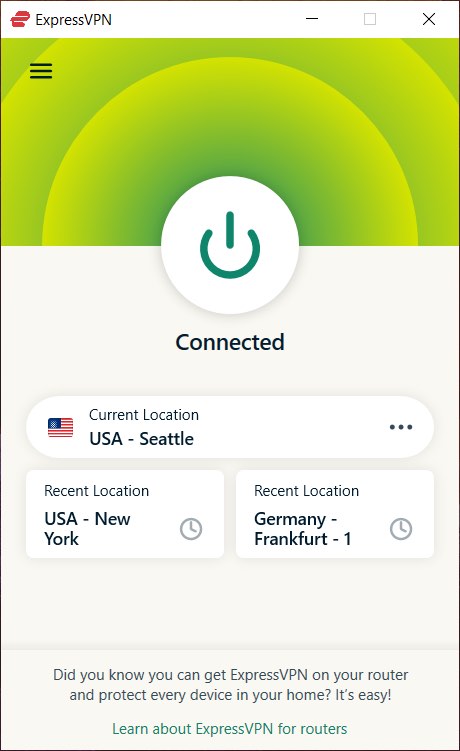 As expected, there are also some advanced privacy and security features, including …
Kill Switch

If your VPN connection suddenly stops working, ExpressVPN will immediately disconnect you from the internet. This way, your anonymity, and security can't be compromised.

Split Tunneling

In some cases, you'll want to allow certain apps to bypass your VPN. Split tunneling lets you do this with ease.
If you experience technical difficulties, rest assured that 24/7 live support will solve them quickly. ExpressVPN offers a 30-day trial period during which you can get a refund if the service isn't to your liking.
+ Pros
User-friendly and secure apps
Split tunneling feature (for Mac OS, Windows, and routers)
Works with Netflix and most streaming services
24/7 live chat support
Passed independent third-party audits for security and no-logs
Very large server network
– Cons
Above-average prices
Fewer features
Average OpenVPN speeds (use Lightway)
ExpressVPN Coupon:

Sign up for the 12-month plan and get 3 months added to your subscription for free.
(Coupon is applied automatically.)
For more useful info, check out our ExpressVPN review.
---
Why doesn't my VPN let me watch Hulu in Canada?
As mentioned before, Hulu, and other streaming services in general, are not really a fan of VPNs. They are constantly looking for new ways to detect their usage and restrict user access. Personally, we think that this is a bit weird since you still have to pay for the service. Still, because of this, one day you might find that your VPN just stopped working. There are a few reasons why this might have happened.
1. Hulu has blacklisted servers used by your VPN
In this case, there are only 2 options: switch to a different VPN provider, or play a waiting game and see if your VPN will sort this out. If you are using a free service, this might take a while, if it works at all.
2. Your browser contains cookies that show your real location
First, you'll want to clear all cookies and cache in your browser. This will also erase passwords and some of your preferences, so you might want to write some things down first. If you are still experiencing issues, try using another browser.
3. The new IP address isn't synced with your GPS location
While premium VPNs like Surfshark or ExpressVPN do this automatically, some VPNs require that you manually change location in your device settings.
4. Your real IP address has been compromised
Go to your VPN settings and see if the leak protection is turned ON.
Note: If you are still experiencing issues, you should contact the customer support of your VPN provider. All of the services we have mentioned above have 24/7 live support.
What if my device doesn't support VPN?
Even in 2023, there are still some gadgets that won't allow you to install a VPN on them. Luckily, you can use a VPN router to connect your device and watch Hulu in Canada. Here's our top pick of VPNs for Apple TV, which will also work on Smart TVs.
It's a good thing that they are also fairly inexpensive and don't require a lot of technical knowledge. Take a look at our VPN router guide to get some recommendations and learn how you can set them up.
Can I use a free VPN for streaming Hulu in Canada?
If you take some time and visit Google Play or Apple App stores, you will see that there are many free VPN services available. Naturally, you might wonder why even use a paid service.
While the temptation may be strong, we wouldn't recommend free VPNs for streaming Hulu in Canada. These are the reasons why.
For one, premium services like Surfshark and NordVPN spend a lot of money to bring the best service available. The free VPNs simply can't compete and have to impose limits to make their service feasible. This translates into a lack of servers, bandwidth limits, slow download speeds, and limited device support.
In combination, these restrictions often result in frustrating streaming experiences. Just imagine, you start to watch Hulu in Canada, and all of the sudden your show keeps freezing. You might manage to finish an episode or two only to get cut off in the middle of the next one, as you've reached your monthly bandwidth limit.
Also, let's remember that streaming services like Hulu will do their best to detect and block VPNs. Suspicious server domains are constantly blacklisted, so what works one day might not work another.
The services we mentioned above can easily work around this. Free VPNs, however, simply don't have that many IP addresses at their disposal to compete with the giants. And this is just the tip of the iceberg …
The dangers of using free VPNs
Most importantly, we firmly believe that a majority of free VPNs actually pose a significant threat to your privacy and security. One study done on 270 free mobile VPNs concluded with an alarming statistic that confirmed our suspicion. It found that:
More than 38% of free VPNs had malware
75% of VPN apps had tracking libraries
More than 84% of free VPNs leaked users IP addresses or DNS settings
Basically, most of the free VPNs give you the illusion of safety and privacy. In reality, they will monitor your activity, probably by putting tracking cookies in your browser, and then sell your personal info to the ad companies. After all, these "free" services have to find some way of getting their money.
But it's not all so bleak. While the vast majority of them aren't worth the trouble, there are still a few free VPNs that don't exploit their users. They are not ideal if you want to watch Hulu in Canada, but they still beat the alternative.
List of devices that support Hulu
Since Hulu is one of the most popular streaming services in the US, it's not surprising that it is available on a wide variety of devices. Here is a complete list.
Android TVs
Apple TV (4th generation and up)
Fire TV, Fire TV Stick, and Fire Tablets
LG TV (has to have WebOS)
Vizio SmartCast TVs
Roku and Roku Stick
Samsung TV (with TizenOS)
Android phones, and tablets
Chromecast
Echo Show
iPhones & iPads
Macs & PCs
PlayStation 3, 4, & 5
Xbox 360, Xbox One, Xbox series X/S
What can I watch on Hulu in Canada?
Once you finally set up Hulu, you might get overwhelmed with the amount of TV shows, Hulu originals, and movies available. These are our recommendations.
Top TV shows
Fresh
Rick & Morty
House of Dragon
Ramy
The D'Amelio Show
Claim to Fame
Best Hulu Originals
Only Murders in the Building
The Great
Pam & Tommy
The Handmaid's tale
Dopesick
Harlots
The Dropout
Reservation Dogs
Best Movies
Prey
Aftershock
Petite Maman
On the Count of Three
Not Okay
All My Friends Hate Me
Top 3 alternatives to Hulu
If for whatever reason, you still can't watch Hulu in Canada, it's time to take a look for alternative streaming services. The good news is that all of them are available without using a VPN service.
1. Netflix
With 70+ million subscribers, Netflix should be your first logical choice if Hulu doesn't work. There are over 5000 shows available, so you won't run out of binge-watching material any time soon. However, the US Netflix library is a bit bigger, so you might want to change your Netflix region if you want to watch shows like Twin Peaks, First Kill, All American, or Dexter.
Netflix lets you choose between 3 subscription packages. Basic ($9.99 CAD) lets you watch and download all shows, but they are in SD quality and you can only use 1 device.
Standard ($16.49 CAD) subscription lets you stream in HD and on 2 devices simultaneously, while Premium ($20.99 CAD) supports 4 devices and 4K video quality.
2. Disney Plus
Disney Plus is generally geared towards a younger audience, but there are still many shows for us grown-ups. Aside from Disney, the service lets you watch shows made by A S. Some of the most popular are The Mandalorian, Ms. Marvel, and Hawkeye.
Subscribing to Disney Plus will cost you $11.99 CAD per month or $119.99 CAD per year. Both packages let you stream on 4 devices, and most of the shows are available in 4K. If you aren't sure if Disney Plus is for you, you can try a free 7-day trial without any commitment.
4. Amazon Prime
With original shows like The Boys, Invincible, Fleabag, and ZeroZeroZero, Amazon Prime continually proves why it's one of the best streaming services around.
A subscription to Amazon prime costs $7.99 CAD per month or $79 CAD annually. You can try out the service for free thanks to the 30-day trial.
Note: Amazon Prime's free trial isn't available to Canadians living in Quebec.
FAQs on watching Hulu in Canada

Why can't I watch Hulu in Canada?


Streaming Hulu in Canada is prohibited due to various licensing and distribution laws. They are enforced by Hulu's IP identification system, which will block your connection if you are outside US or Japan.

Luckily, you can circumvent this by using one of the VPNs we've mentioned above, which will conceal your real IP address.

Is Hulu on Amazon Prime?


Nope, Amazon Prime doesn't have packages with Hulu or any other popular streaming platform.


Is Hulu on Disney Plus Canada?


Yes, it became available in February 2021 as a part of Walt Disney's content hub called Star.

However, keep in mind that this is a very limited version of Hulu and most of the shows and original content are still not available to the residents of Canada. As of now, there's still no news on when Hulu will have a full launch in Canada.


Can I watch Hulu in Canada for free?


Hulu is a paid service, but, if it is your first time using it, you can get a 30-day free trial. With it, you can try 2 plans: with and without ads.

Just make sure that you cancel your subscription before the trial ends, otherwise your credit card will be charged.

How can I stream Hulu on my Smart TV with VPN?


If your Smart TV doesn't support VPNs, you will need to get a VPN router and use it to watch Hulu in Canada.


Are VPNs legal in Canada?


Yes, Canada has no regulations that would prohibit using a VPN service. Besides for streaming Hulu in Canada, you can use VPNs to improve online privacy, block ads, and prevent your Internet Service Provider from slowing your bandwidth.

Last Words
Although it is still not available in Canada, now you will be able to stream Hulu shows with the help of premium VPNs. We'd like to hear from you, so if you've got any questions relating to VPNs and Hulu, please comment below.
Note: How to Easily Watch Hulu in Canada was last updated on January 4, 2023.