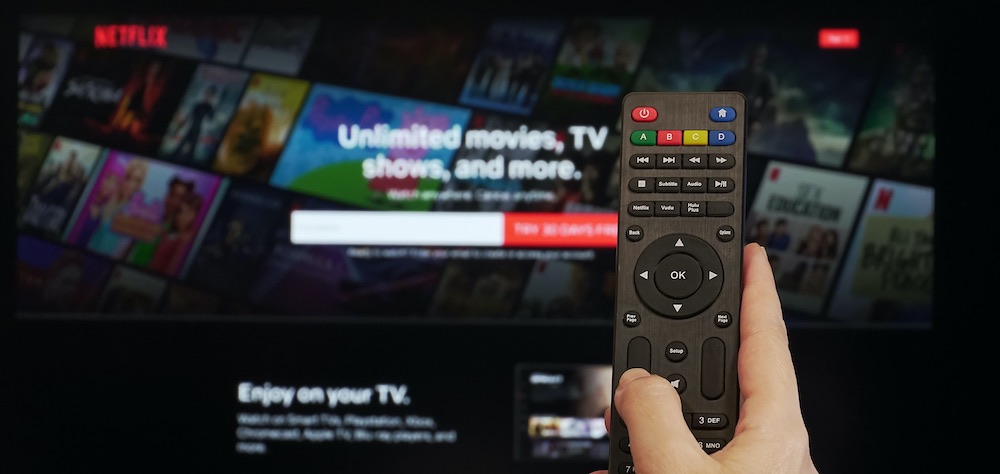 Did you know that the monthly cost of a Netflix subscription varies from country to country?
That's right. Netflix has libraries of content in various geographic regions around the world. Each library has its own collection of content, often in the local language, and priced for that specific geographic region.
In this guide, we explain how to take advantage of these differences in Netflix prices and libraries around the world in order to:
Save money on your Netflix subscription
Gain access to more content
To understand how beneficial these difference can be to you, the average Netflix streamer, we first need to cover some basics.
One Netflix subscription = access to ALL Netflix content
At the time that we wrote this Netflix pricing guide, it does not matter where your Netflix subscription was purchased because you can still access to any Netflix library based on your IP address. In other words, if you purchased a Netflix subscription in Brazil, you will not be locked to only the Brazil Netflix library.
Your Netflix subscription will give you access to any Netflix library in the world, which corresponds to your IP address. And as we will explain further below, there are tools to easily change your IP address and virtual location, thereby giving you access to any Netflix library of your choice.
We'll also walk you through the process of signing up for an account in a different region, with the help of NordVPN, our top-ranked VPN service for 2021.
NordVPN Cyber Deal is Now LIVE:
Get 68% off NordVPN plus a FREE gift added to your subscription (1 month to 2 years free).
Get 68% Off NordVPN + FREE Gift >>
(Discount is applied automatically)
Ok, so now let's get to the main point of this guide.
The price of a basic Netflix subscription varies greatly
For example, a Netflix basic plan is priced at £5.99 per month in the UK. Using the current exchange rate, that works out to about $8.20 US as opposed to the current US price of $8.99 per month. That's a nice little savings — but it gets better. For people in Brazil, the basic plan runs BRL 21.9 per month. That works out to just over $4 US per month, or over 50% off in savings!
Why does the price of a monthly subscription vary so much? For one, varying prices based on geographical location is a common practice we see across platforms. One reason is that different libraries have different amounts of content. The libraries in the US and UK contain around 6,000 titles, while the Brazilian library has around 4,300 titles. You can make a good argument that a user should pay more for access to a bigger library.
Another guess would be that the price varies with the cost of living in the region. But this one doesn't stand up to scrutiny. The UK has a high cost of living and a large library, with a correspondingly high Netflix price. But Malaysia has a smaller library and much lower cost of living, yet a higher monthly price than the UK. Go figure.
Now let's see how you can use these differences to your advantage.
Using a VPN is the answer
A VPN (Virtual Private Network) is a service that provides privacy and security for you when you use the internet. One way it does so is by changing your public IP address. This is important because Netflix uses your IP address to identify the geographic region you are in. If your IP address says you are in the United Kingdom, Netflix will only let you sign up for a UK Netflix account. If your IP address says you are in Brazil, you'll be signing up for a Brazilian Netflix account.
A VPN service will have a network of servers around the world. When you connect to one of these VPN servers, then your real IP address and location will be replaced by the VPN server's IP address and location. This makes you (digitally) appear to be located in Brazil, for example, rather than your apartment in New York. And yes, it's that easy.
So when you go to Netflix.com, you'll automatically get directed to the Netflix library that corresponds to your VPN server's IP address and location. In this case, when connected to a VPN server in Brazil, you will go to the Brazil Netflix page and library. The same applies for UK Netflix, Germany Netflix, Australia Netflix, etc.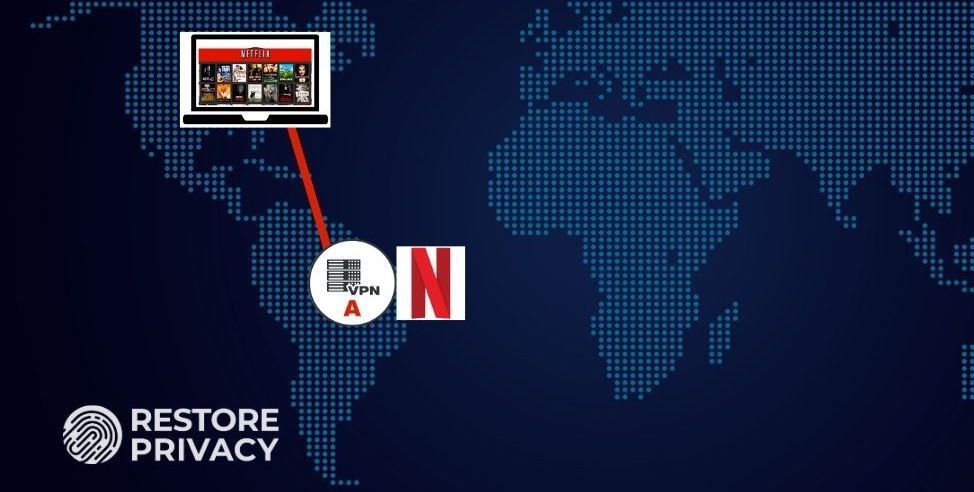 Then "all" you have to do is sign up for a Netflix account in that region and complete payment.
Of course, in order to do this, you will need a good VPN with servers in your desired (virtual) location.
That's why we used NordVPN for this. It is rated as the Best VPN for Netflix and has a huge network of global servers. This gives you a large selection of countries that you can select to purchase your Netflix subscription or access Netflix regional content.

Officially, NordVPN supports over 15 different Netflix libraries around the world, covering all of the most popular locations.
Netflix subscription prices by country
Ok, so we've already told you that there are numerous differences between Netflix regions, both with prices and the available content. So let's take a closer look at these differences.
Note: The prices listed here are approximate since they vary moment by moment based on exchange rates. Likewise, the library sizes vary as content is constantly being added and removed.
Australia: Basic plan $7.22 per month, with a library of 5,655 titles
Brazil: Basic plan $3.99 per month, with a library of 4,286 titles
Canada: Basic plan $7.59 per month, with a library of 5,998 titles
Hungary: Basic plan $8.49 per month, with a library of 5,725 titles
India: Basic plan $6.67 per month, with a library of 5,497 titles
Malaysia: Basic plan $8.39 per month, with a library of 5,679 titles
Mexico: Basic plan $6.30 per month, with a library of 4,591 titles
Philippines: Basic plan $7.55 per month, with a library of 5,507 titles
South Africa: Basic plan $5.76 per month, with a library of 5,424 titles
United Kingdom: Basic plan $7.90 per month, with a library of 6,122 titles
Now let's see what's involved by walking through the signup process.
Connecting to Netflix from another country
For this example, we're going to sign up for a Brazilian Netflix account. When you are ready to do it yourself, simply follow this step-by-step example, substituting the appropriate data for the country you choose to use.
Note: You will need a VPN to do this. So if you haven't already done so, grab a subscription to NordVPN and get the best savings with this coupon: Get 68% Off NordVPN here >>
So let's get started:
Launch your VPN, and select a server in the country you want to use. In this example, I logged into NordVPN's Brazil server location.
Clear all cache, cookies, and history in your browser.
Find the address of the Netflix website for the country you want to use. In this case, I searched for Netflix Brazil. On the search results page I could see that the website is at: https://www.netflix.com/br-en/
Surf to the the Netflix website. Ideally, you will end up on an English language version of the country's Netflix site. However, if Netflix detects that you are using a VPN, they will force you to the main US Netflix site. So make sure you stay at the URL you entered. You may need to make several attempts, spaced out over time until you finally get a connection to the Netflix site in the desired country. If your VPN has 24/7 live customer support like NordVPN does, you can also contact them for advice on how to get connected quickly.
Enter your email address to begin the three-step Netflix signup process. (We also have recommendations for safe and private email services.)
Select your plan and hit the Continue button at the bottom of the page. For this example we selected the basic plan, which is what most people use. The prices you'll see depend on the country you are connected to, and possibly special offers that are in force at the time for that country.

Choose a payment method, then Continue.
Enter the required payment data. Then click the big red button on the bottom of the page to start enjoying your new Netflix account!
Important: In some cases, Netflix will demand that you enter a local telephone number as part of the registration process. But don't despair if this happens. There is an easy solution to this problem, too.
Getting a local telephone number for a foreign country
Believe it or not, there are services out there that will allow you to buy access to SIM card numbers from countries around the world that you can use for voice or SMS verification. By spending a small amount (typically somewhere between $1 and $10) you can use one of their numbers to complete telephone registrations. One such service is SMSCODES.IO. Using this service is another three step process. It goes like this:
Sign up for an account and add some credit. This service accepts payments in all the popular cryptocurrencies, as well as through a handful of international payment processors.

Select the service you want to verify (in this case, Netflix) along with the country (Brazil, or whichever country you want to use).
Complete the Netflix registration using the phone number provided by SMSCODES.IO.
Combine a top quality VPN with the connection instructions above, and the rentable SIM card numbers from services like SMSCODES.IO, and you should be able to register a Netflix account in any country where your VPN has servers.
What makes a good VPN for this Netflix trick?
There are three main characteristics to look for in a VPN that can pull off this Netflix streaming trick:
Fast servers that can support HD-quality video streams
A large network of VPN servers with locations in the country where you want to create your Netflix account
A strong customer support team that offers 24/7 live support to help you when Netflix has banned the VPN IP addresses you are trying to use
As you can see in the NordVPN review, this VPN meets all of the criteria. NordVPN has a big advantage over most other VPNs because it now supports the WireGuard VPN protocol, via NordLynx. WireGuard is extremely fast, secure, and very reliable. You can see in the ExpressVPN vs NordVPN comparison how NordVPN came out on top with speeds in all locations tested.
A small price for more privacy and online freedom
Now, one obvious drawback here is that a good VPN is not free. With that being said, your VPN will more than make up for the cost by:
Saving you money on a Netflix subscription
Giving you access to numerous Netflix regional content
Giving you access to other streaming services around the world, such as when using a VPN for BBC iPlayer, Hulu, Disney Plus, and more
Protecting your privacy when you go online by encrypting your internet traffic and hiding your real IP address and location
Fortunately, there are some cheap VPN services that are under $4 per month. And in this category, our two favorite options are NordVPN and Surfshark because they both have large server networks and work very well for streaming.
Get the Best Netflix Price: FAQ
Now you know the trick to getting the best Netflix price, and have seen how easy it is to do using NordVPN. But there are still some questions people ask. We've pulled them together in this FAQ.
Can a VPN really get you the best Netflix monthly price?
Yes it can. But you need to realize that this is a never-ending battle. The VPN sets up a server with an IP address that Netflix accepts and presto, users of that server can log in regardless of their physical location.
At least they can until Netflix figures out the IP address belongs to a VPN server and blocks it. Then users of that server need to move to a different server that can connect to Netflix. And on it goes, move and counter move. A server works one day and doesn't the next, but some other server now can connect.
This constant battle between the VPN service and the streaming service is why it is vital to use a VPN with 24/7 support. The last thing you want is to suddenly be blocked right when you need to watch that episode of your favorite show or catch some special event only being aired in a particular region. A smart, responsive support team with 24/7 accessibility will help you get reconnected as fast as possible.
If Netflix blocks my access to content in another country, is it legal for me to view it with a VPN?
Netflix contracts with the owners of movies and TV series often force the company to put geographic limits on who can view that content. But that's between Netflix and the content providers.
We don't know of any laws that would prevent a US citizen from streaming content from another country. Even so, it makes sense to use NordVPN or another top-notch VPN that will not only unblock the content, but protect your connection to Netflix from outside snooping.
Is a VPN only useful to get a lower Netflix price?
While signing up for a less expensive plan in another country is one Netflix-related use of a VPN, it isn't the only one. An even more common reason to use a VPN for Netflix is to let you keep using your own (home) Netflix library when you traveling.
Imagine that you live in the USA and sign up for a Netflix account. By default, you will end up with access to the Netflix US content library. Now imagine you are travelling on business and find yourself in Mexico. If you log into Netflix from your Mexican hotel, you'll be connected to the Netflix content library for Mexico instead. But if you first connect to a VPN server located in the United States, then log into Netflix, you'll end up with the Netflix US content library.
Of course, not all VPNs can successfully outsmart Netflix in this way. NordVPN is currently rated our best VPN for Netflix, in part because it is so good at connecting you to your Netflix library, regardless of where you are physically located.
Conclusion: get the most from Netflix with a good VPN
So that's the complete story on this money-saving Netflix tip. It won't help you someone who already has an account, but thanks to COVID lockdowns and the company's own efforts, the number of Netflix users seems to be growing strongly. If you or someone you know is considering signing up for Netflix, this trick might just be the trick for you.
If you haven't signed up for NordVPN, grab the coupon below for the best savings.
NordVPN Cyber Deal is Now LIVE:
Get 68% off NordVPN plus a FREE gift added to your subscription (1 month to 2 years free).
Get 68% Off NordVPN + FREE Gift >>
(Discount is applied automatically)
Related content on Restore Privacy: