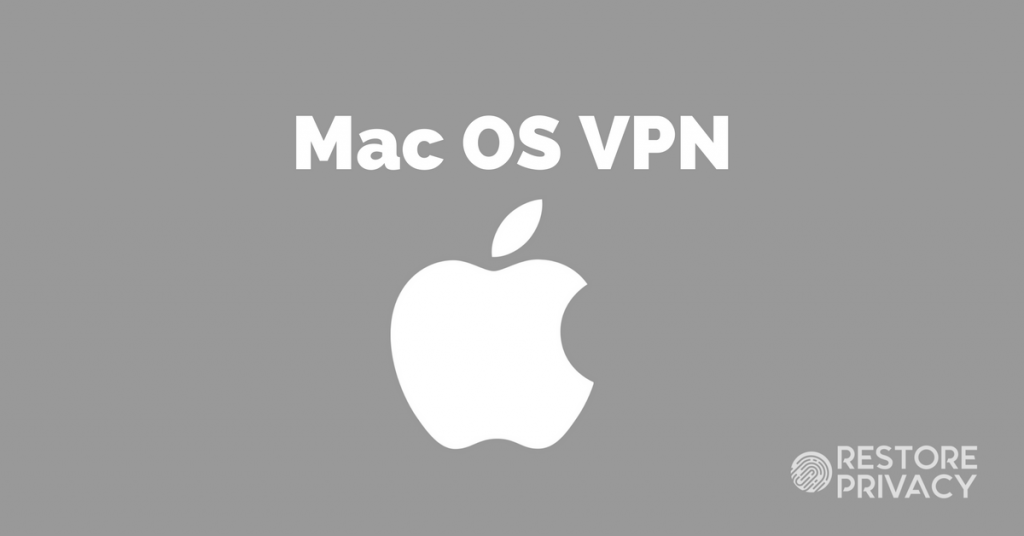 Finding the best VPN for Mac OS can be somewhat challenging.
Because Mac OS users represent a smaller segment of the population, VPN services often put less energy into their Mac OS apps.
But not to worry, there are still plenty of great options. In this guide we will cover:
The best VPN clients for Mac OS
Native VPN support using the built-in VPN configuration on Mac OS (IKEv2)
Third party OpenVPN clients
All of the Mac OS VPNs suggested in this guide were tested for IPv4 address leaks, IPv6 address leaks, DNS leaks, speed, reliability, and whether all the features functioned as advertised. (Basic test procedures are here.) All recommendations passed the tests, which we will cover in detail below.
Best VPN for Mac
So what is the best VPN for Mac?
The answer to that question will depend on your unique needs and uses for the VPN. Therefore any of the VPNs below may be the best choice for you. After testing lots of different options, here are the best VPNs for Mac OS that we will review in this guide:
We'll first take a close look at the following best VPNs for Mac, before moving on to other topics below.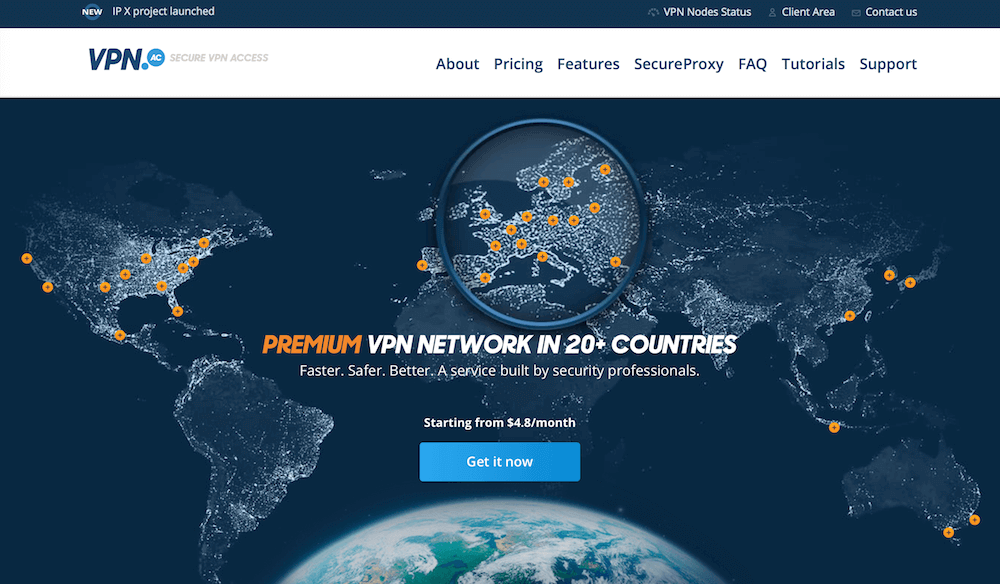 VPN.ac is a Romania-based VPN provider that offers a secure, high-performance service. It's run by a small team of network security professionals (Netsec Interactive Solutions), with a focus on security and overall quality. Their Mac OS client performed well in testing without any leaks, bugs, or problems to report. The network speeds and reliability were also quite impressive (up to 100 Mbps) – see the VPN.ac review for all test results.
VPN.ac's server network consists entirely of dedicated premium servers with self-hosted, secure DNS. Along with offering more security, this also gives you excellent speed and reliability. You can also see real-time server bandwidth stats here (click VPN Nodes Status at the top).
All VPN features are available for Mac users, including 18 double-hop VPN server configurations, advanced encryption options, obfuscation features, and IP/DNS leak protection. The double-hop VPN configurations give you a higher level of privacy and anonymity (explained further in the multi-hop VPN guide).
If you're looking for a secure, high-performance VPN service, VPN.ac is one of the best you'll find. (See their full list of features here.)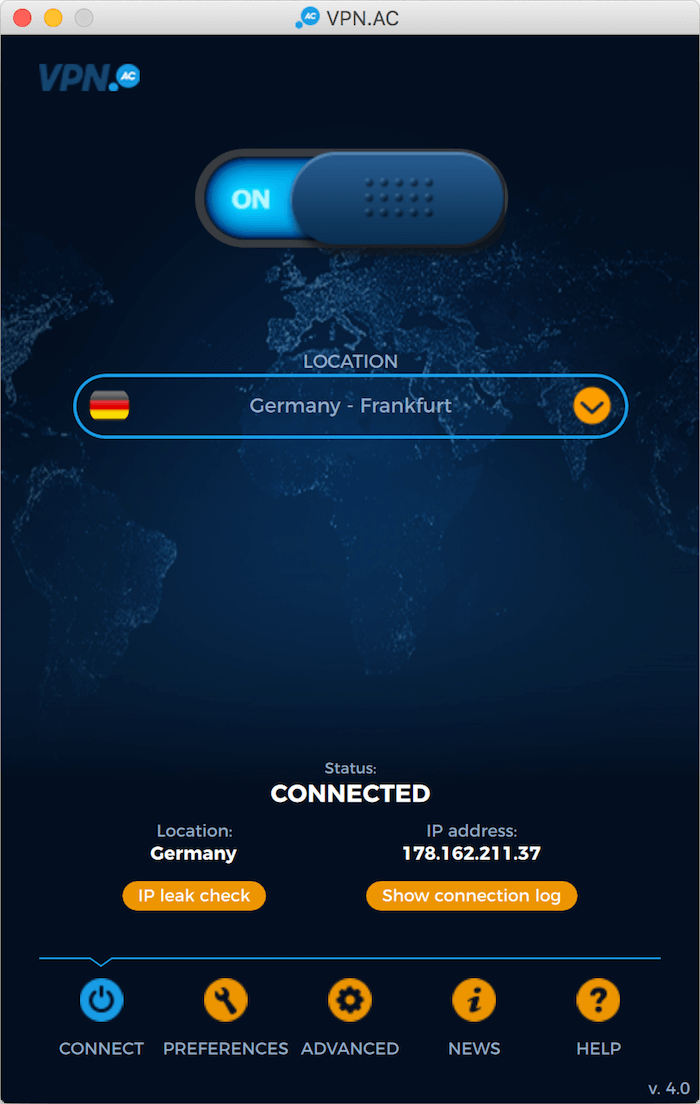 ---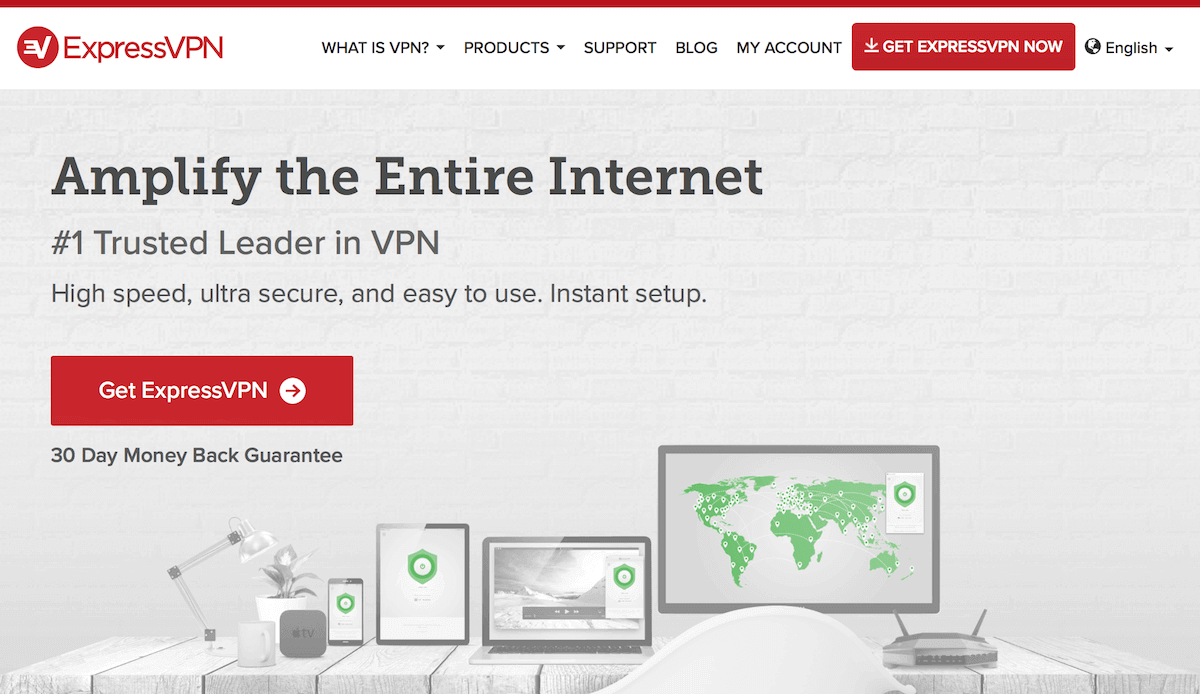 ExpressVPN is a trusted and well-established player in the VPN industry. It's based in the British Virgin Islands and offers a high-performance network, superb apps and a large selection of server locations.
ExpressVPN is often recommended due to its high-quality applications that are very secure and reliable. The ExpressVPN Mac OS app performed well in testing for the latest review. There were no leaks, bugs, or issues found in testing. Connections were fast and performance was great.
ExpressVPN is also a good choice if you enjoy streaming or torrenting. The ExpressVPN apps include advanced leak protection features, split tunneling, and secure DNS. Their support is also top-notch, with 24/7 live chat assistance and a 30 day money-back guarantee, which is the best you'll find. You can also get an exclusive discount, which drops the price down to $6.67 per month.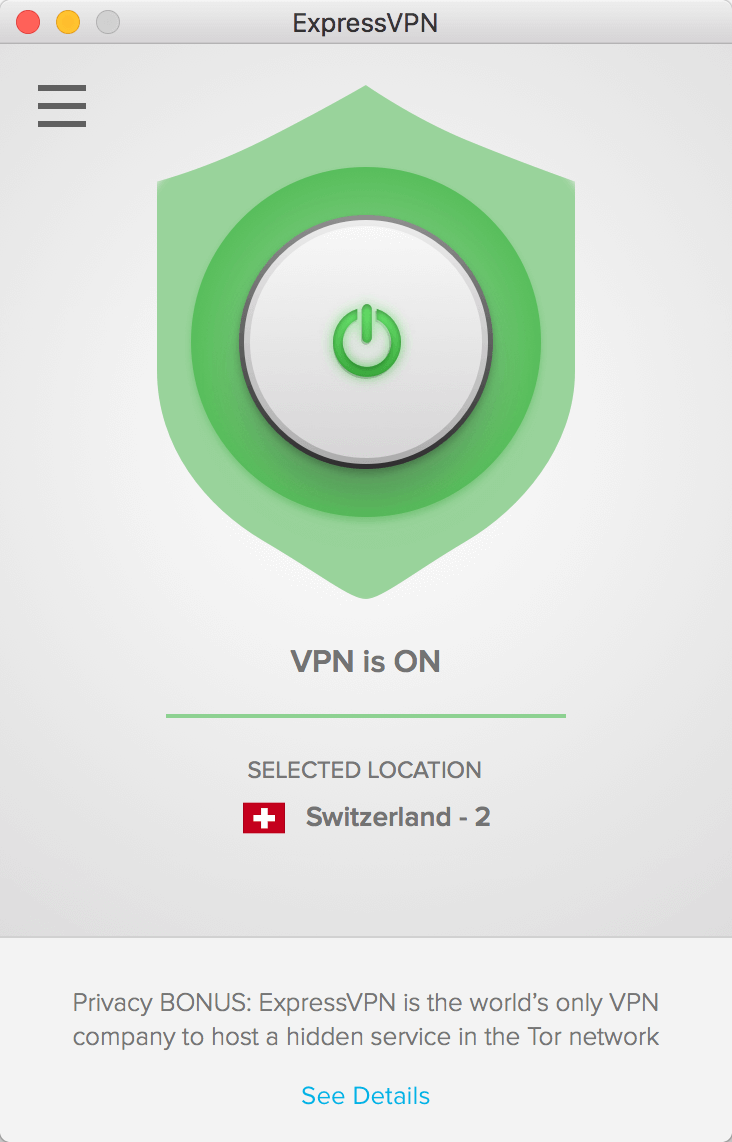 *Built into applications (not configurable).
Visit ExpressVPN and Get 49% Off >>
---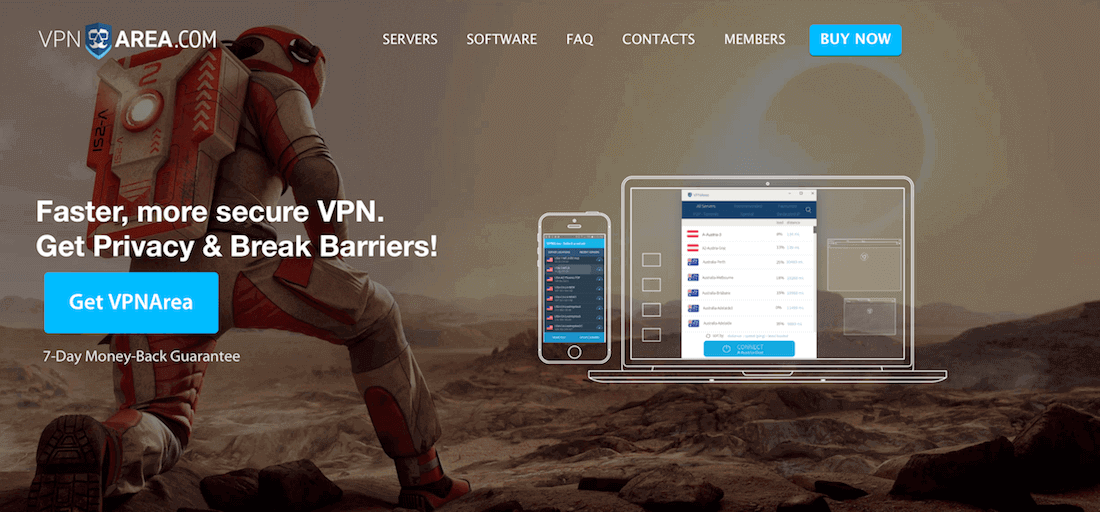 VPNArea is a smaller VPN provider out of Bulgaria that offers a good Mac OS client with lots of features. VPNArea is a great choice for privacy-focused users due to their no logs policies, excellent jurisdiction, secure applications, and ad-blocking DNS servers. Extensive testing of the Mac OS client did not find any leaks, problems or bugs.
VPNArea is also a good choice for streaming and torrenting. It is one of the few VPNs that continues to work with all major streaming services, including Netflix, BBC iPlayer, Amazon Prime, and Hulu. They also offer a wide range of servers that are optimized for torrenting and P2P filesharing.
Additionally, VPNArea provides great support with live chat assistance, an active user forum, and a 7 day money-back guarantee.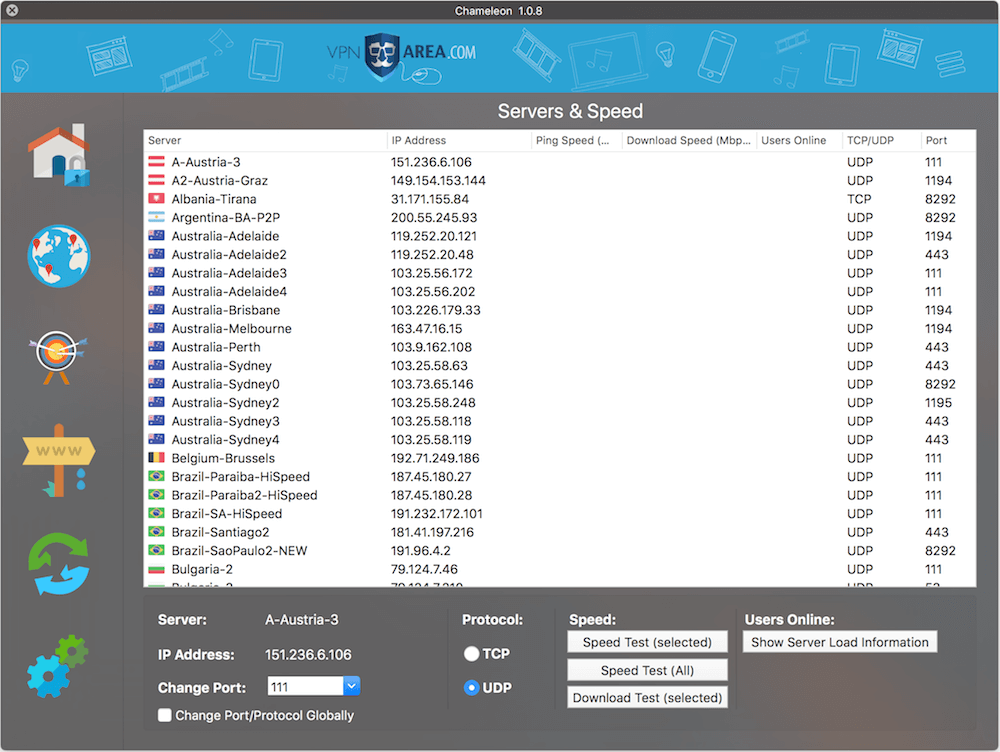 ---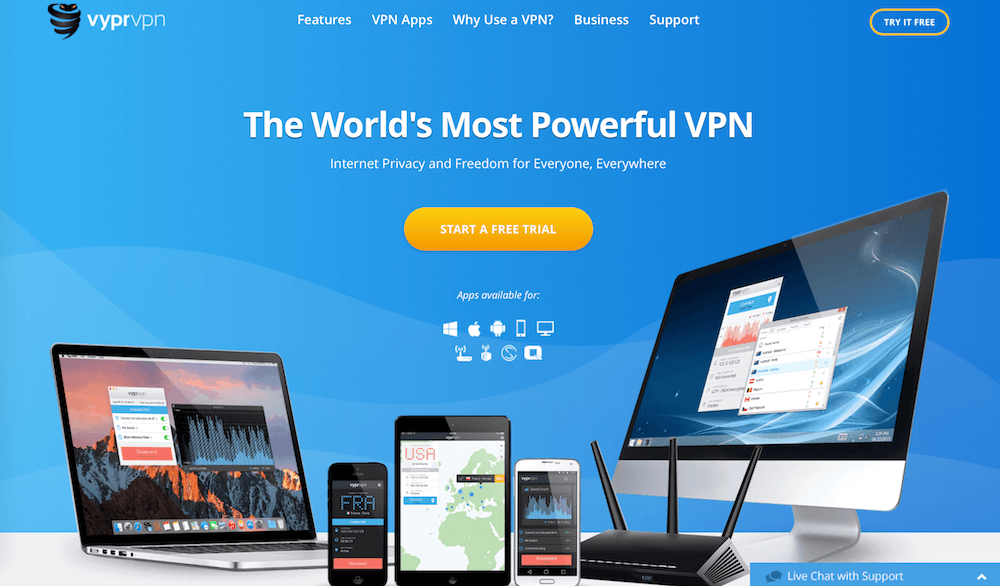 VyprVPN is a Switzerland-based VPN provider that offers very high-quality apps with excellent security and performance. Extensive testing of their Mac OS client did not find any leaks or problems.
VyprVPN is unique in that they physically own every server in their network. This provides excellent security and protection for customer data (no third parties). From a performance standpoint (speed and reliability), VyprVPN is also among the best I have tested (see test results).
The main drawbacks with VyprVPN are the connection logs and policies that discourage torrenting. On a positive note, all connection data is deleted after 30 days and they are very honest and transparent about their policies. Their support is also noteworthy, with professional 24/7 live chat assistance.
And finally, they also offer a 25% discount on annual plans through this discount link >>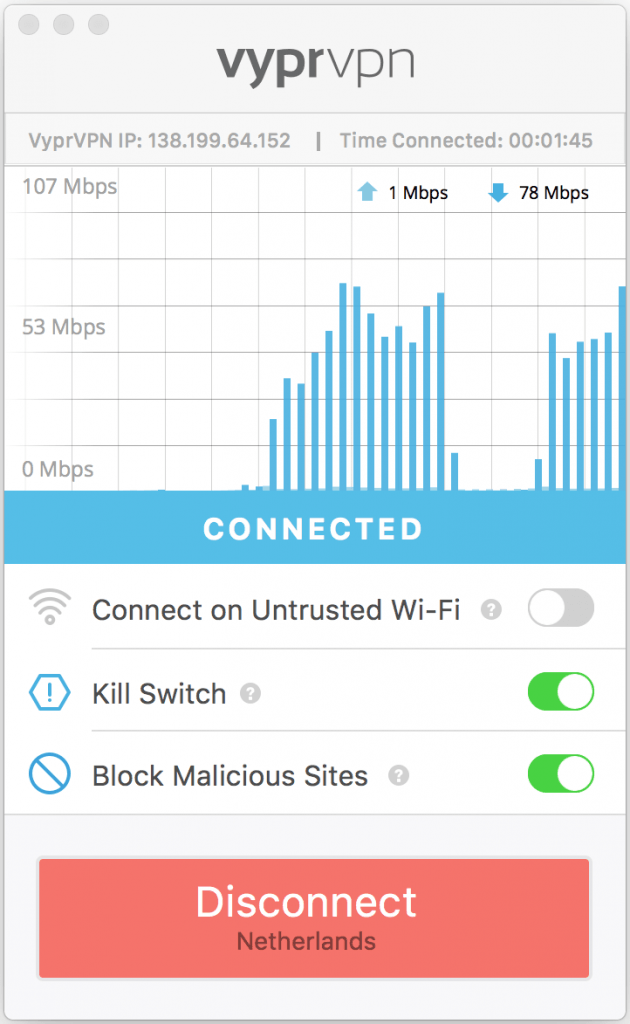 *The Chameleon Protocol is the self-developed 256-bit OpenVPN protocol that also obfuscates VPN traffic.
**VyprVPN deletes all connection data after 30 days.
Try VyprVPN and Get a 25% Discount >>
---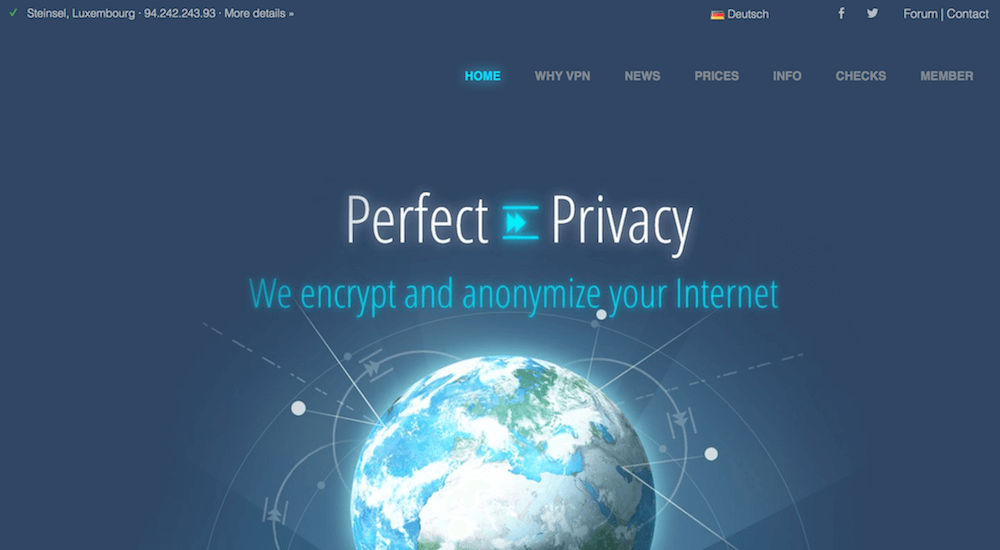 Perfect Privacy is another option that I consider to be one of the best VPNs for Mac. It is arguably the most advanced VPN on the market when it comes to security and online anonymity features, which are explained in the review. Perfect Privacy also has some excellent server-side features, which will be active whenever you access the VPN.
There are three different ways to use Perfect Privacy with Mac OS:
The built-in IKEv2 configuration (explained in detail below)
The Mac OS app, which is currently in BETA but works very well based on my testing
Third-party VPN clients, such as Tunnelblick or Viscosity
To get a detailed description of each of these options, as well as an overview of all features and test results, see the Perfect Privacy review.
Below I am using the Perfect Privacy Mac OS client with a multi-hop VPN cascade, which is routing my traffic across four separate VPN servers: Amsterdam > Basel > Strasbourg > Stockholm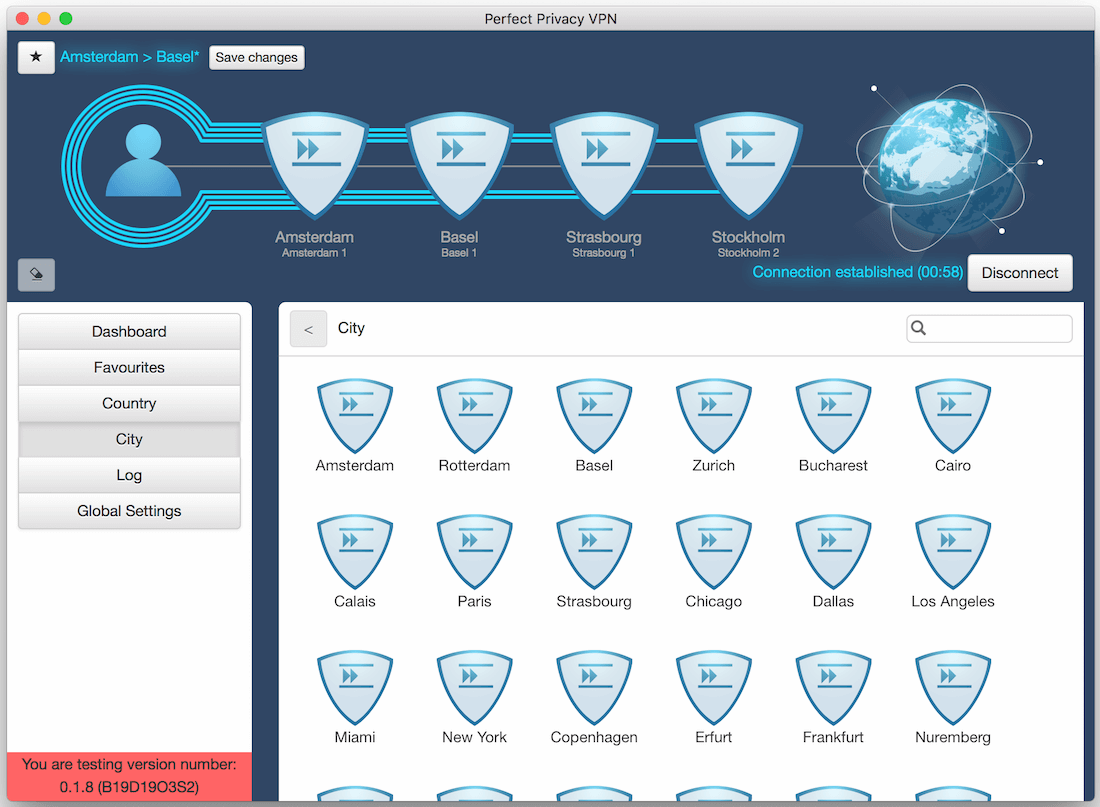 ---
Native VPN for Mac OS
Another option available on Mac OS (El Capitan and later) is the built-in IPSec/IKEv2 VPN settings. This is an app-free solution that integrates directly with the Mac OS operating system and firewall.
The IKEv2 protocol is considered very secure, reliable, and less CPU-intensive than OpenVPN. It can also run without any applications natively on your Mac OS operating system. While it is not open source, like OpenVPN, it is still a great option because it is simple, reliable, and leak proof.
When you use this VPN setup on your Mac OS, it will essentially create an "always-on" VPN when you select "connect on demand" from your network settings area. What this means is that it will work perfectly with your Mac OS firewall, forcing all apps through the VPN connection.
This makes for a 100% leak-proof VPN that does not crash or stall out like many OpenVPN apps on Mac OS.
To use this setup, you simply need to import the IPSec/IKEv2 configuration files from your VPN service into your network preferences area. Once you have imported the server configurations, you can simply connect directly from the Mac OS X menu bar – no apps required!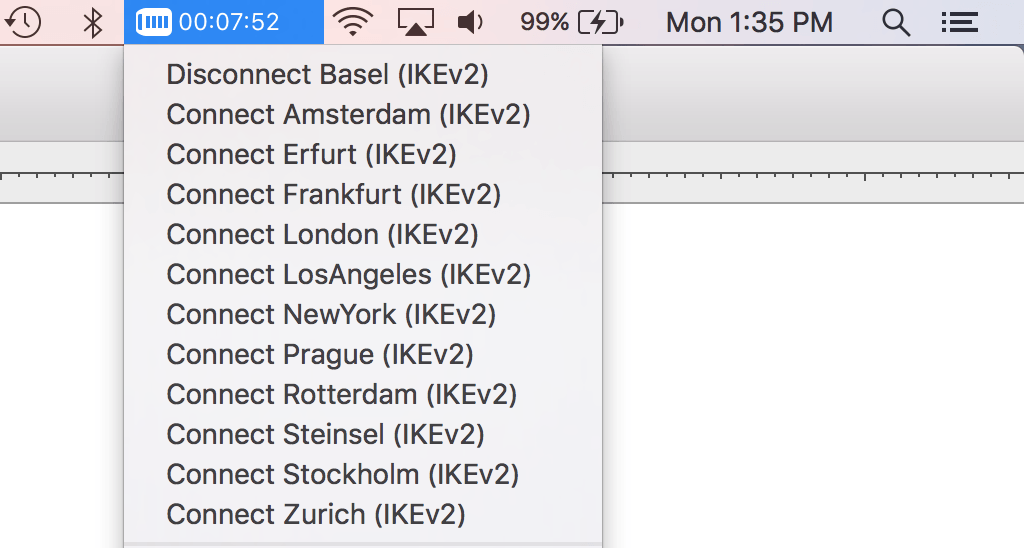 This shows you your real-time connection status, along with the server you're connected to in the drop-down menu. In the screenshot above, I have imported the server configurations I want to use from Perfect Privacy, which fully supports the IKEv2 protocol throughout their server network.
See Mac OS IKEv2 setup instructions here.
Leak proof – To make your setup leak proof (no IP address leaks) simply activate the "Connect on demand" option. This utilizes the native Mac OS firewall and forces all traffic through the VPN. The "connect on demand" option is basically a fool-proof kill switch.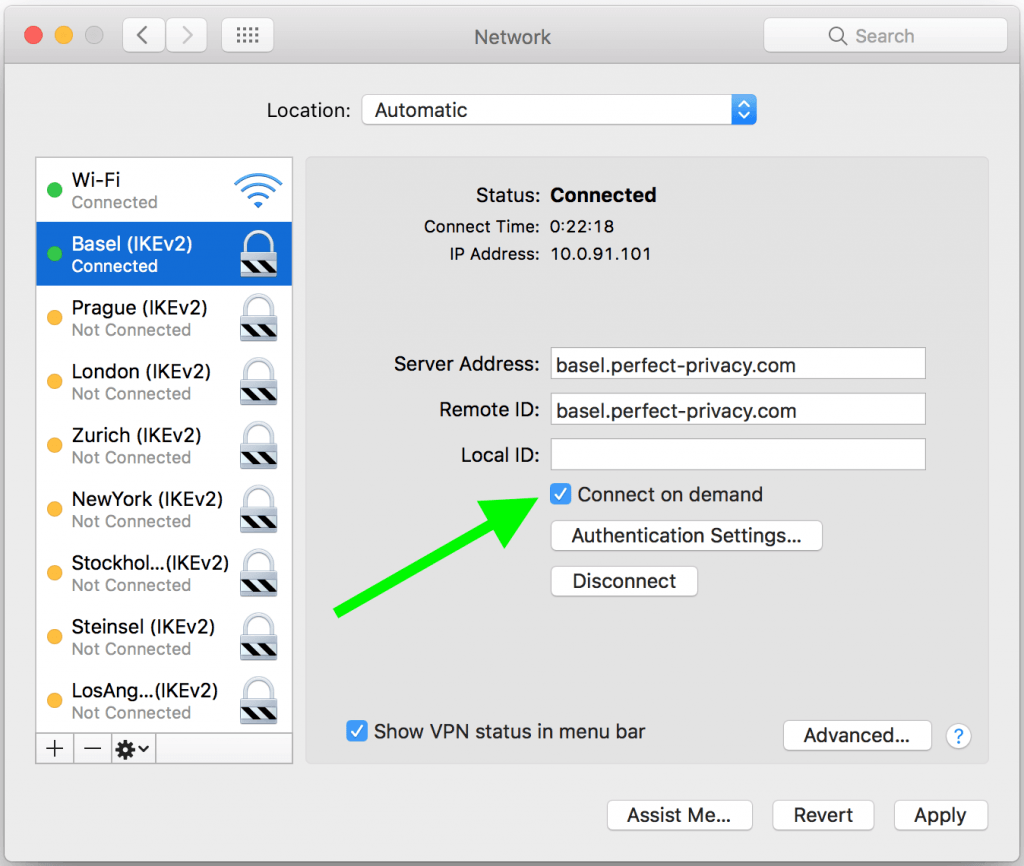 Perfect Privacy – If you want to utilize the IPSec/IKEv2 setup, Perfect Privacy is a great option. You will also benefit from their server-side features, which will be active whenever you connect to the VPN. Two features that I always use with Perfect Privacy are TrackStop and NeuroRouting.
VPN.ac – VPN.ac is another option that offers support for the built-in IKEv2 setup.
OpenVPN clients for Mac (third party)
You can also utilize third-party OpenVPN clients for Mac OS X. Here are two options that support OpenVPN on Mac OS:
Tunnelblick – Tunnelblick is a good, basic Mac OS VPN client that is free and open source. The main drawback is that Tunnelblick is very limited on features – such as a kill switch or IP leak protection. Unless you create custom firewall rules, your regular internet traffic will leak out whenever the VPN connection is not active.
Viscosity – Viscosity is a great third-party OpenVPN client that's offered for Mac OS and Windows. The Viscosity Mac OS client provides many features and customization options. Unfortunately, Viscosity also does not have a kill switch.
Mac VPN tips
Here are some general tips for using a VPN on Mac OS:
Leaks – Be careful with leaks when using a VPN on Mac OS. As mentioned before, many Mac VPN clients have bugs and issues with leaks. You can run your VPN through some basic tests and checks to identify issues.
Firewall monitor – A firewall monitor is a great privacy tool that allows you to see exactly which apps are using your internet connection. I personally use and recommend Little Snitch for this purpose.
Secure browser – When using a VPN on a Mac it's good to remember that your internet browser can be a major vulnerability. As discussed in the browser fingerprinting guide, there are many advanced methods to identify and track your activities, even if you're behind a good VPN. One tip would be to stop using the Safari browser and instead use Firefox with some privacy modifications, such as disabling WebRTC.
Conclusion on VPNs for Mac OS
As you can see, there are many good options for Mac OS users.
Ultimately, the best VPN for Mac OS will depend on your unique needs. Each option has its pros and cons. The goal of this Mac OS VPN guide was to show you all the options so you can find the best solution for your unique situation.
If you are sick of VPN apps that don't work well, you may want to consider the IPSec IKEv2 option with a provider that will support this setup, such as Perfect Privacy.
If you want a simple, user-friendly app that also offers great performance, ExpressVPN or one of the others in the table below would be a great fit.
RECAP: Best VPNs for Mac OS
---
---
---
---
---
---
Last updated December 16, 2017