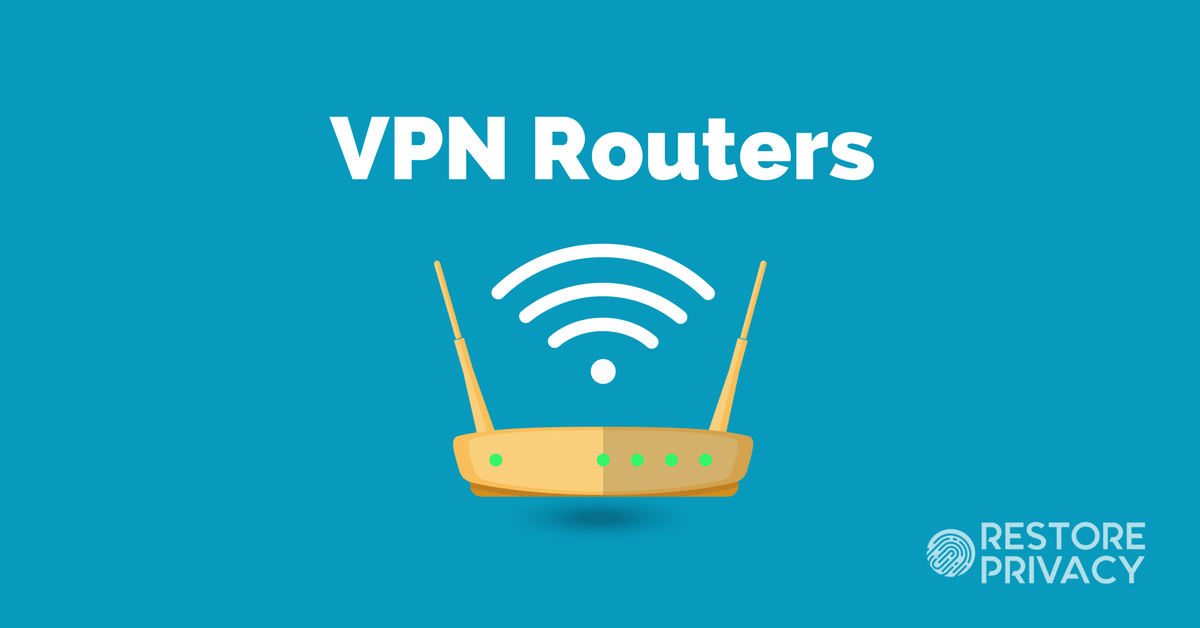 When it comes to VPN routers, you have lots of options.
This VPN router guide will serve as your roadmap, clearly explaining all the different options while also pointing you to other helpful resources. If you aren't sure which VPN router is best for you, this guide will give you the information you need to know.
Here are the different VPN router topics we will cover:
VPN router setup options
VPN router performance
Preconfigured VPN routers
VPN enabled routers
Asus VPN routers
AsusWRT Merlin routers
DD-WRT routers
Tomato and AdvancedTomato routers
OpenWRT routers
Raspberry Pi VPN routers
PC router with pfSense
Policy based routing
Kill switch on a VPN router
Best VPN routers
Now let's get started.
VPN router setup options
You basically have five different options if you want to setup a VPN on a router:
Get a preconfigured VPN router from Flashrouters.
Get a VPN enabled router that natively supports OpenVPN (no flashing required).
Flash your own router.
Setup a VPN router on a Raspberry Pi.
Setup a PC router with pfSense to be used with a VPN.
Aside from getting a preconfigured router from Flashrouters, the next easiest option is to go with VPN enabled router that can be setup right out of the box. For VPN enabled routers that natively support OpenVPN, you have three choices:
Asus routers – Asus is my favorite option because they offer a large lineup of routers that are all VPN-ready right out of the box. Not all Asus routers are VPN enabled, see the Asus section below for a complete list of routers and the benefits they offer.
Synology routers – Synology offers two routers that can be quickly configured with OpenVPN with little time and effort (no flashing): RT1900AC and the RT2600AC.
Buffalo routers – Buffalo offers a small selection of DD-WRT routers. Unfortunately, the highest powered router is the Buffalo N600, which is somewhat underpowered for VPN use at only 680 Mhz CPU.
Below we will also cover the different firmware options you have for flashing your own router, as well as setup options for a Raspberry Pi VPN router and a PC router with pfSense.
VPN router performance
Processing speed – CPU is the biggest factor affecting VPN router speed. Unfortunately, consumer grade routers are equipped with ARM-based processors that get bogged down with encryption. Even with high-end (expensive) routers, your speed may be bottlenecked due to the router's CPU. Here are some realistic speed expectations for OpenVPN on a consumer-grade router:
600 Mhz = 8-10 Mpbs
800 Mhz = 15-25 Mbps
1.0 Ghz = 20-35 Mbps
1.4 Ghz = 25-50 Mbps
1.6 Ghz = 30-55 Mbps
Note: there are many variables affecting real-world performance, but in general, these speed expectations hold true for OpenVPN on a router. CPU is the biggest factor. To go beyond 50 Mbps you will need a PC router or some other custom solution, which we will cover below (under pfSense routers).
VPN service – No matter how good your VPN router is, a sub-standard VPN service will still hold you back. VPN performance may be affected by overloaded servers, which will result in slow speeds and connection problems. IP address leaks are another issue with many VPNs. You can get more info on the VPN reviews page, but these are the top VPNs that should work well on routers:
Tips to maximize VPN router performance:
Use a router with 800 Mhz or more CPU (note: don't mix up wireless signal with CPU – both are expressed in Hz)
Connect to a nearby VPN server with low loads
Use a good VPN service
Keep your router's firmware updated
Flashrouters (preconfigured VPN routers)
If you want to minimize the hassle, risks, and potential frustration of flashing your own router, then Flashrouters is a great option.
Flashrouters offers a large selection of preconfigured (flashed) routers that will be ready to use upon arrival. Their support team will also help you with setup and further configuration if you need assistance.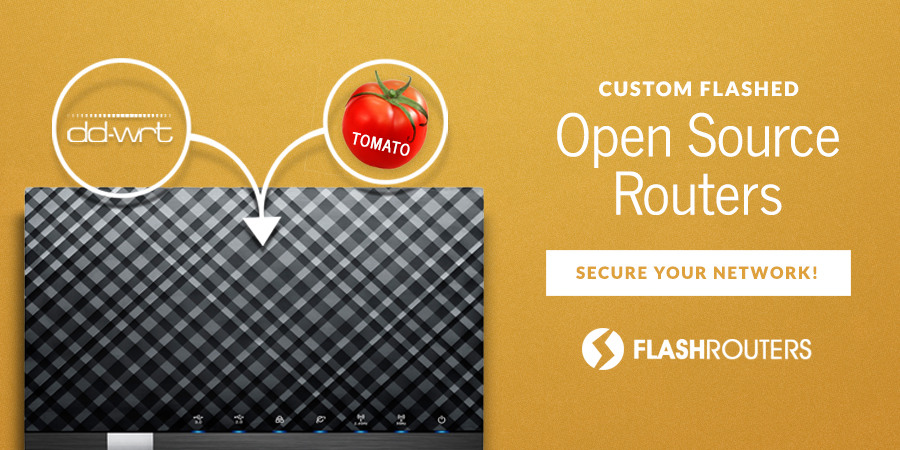 You can also find routers that are specifically configured for certain VPN providers. Every VPN recommended by RestorePrivacy is also supported by Flashrouters, just visit the site and select your VPN service to see the available routers.
The Flashrouters website is also a great information resource for:
While Flashrouters is more expensive than other options, they offer quality VPN routers that are ready to go upon arrival and backed up with great support.
+ Pros
Large VPN router selection
Hassle-free, saves time
Great support
Asus VPN routers
If you're looking for the best VPN router, you can't go wrong with Asus. My personal favorite is the Asus RT-AC5300 running the upgraded Merlin AsusWRT firmware (discussed further below).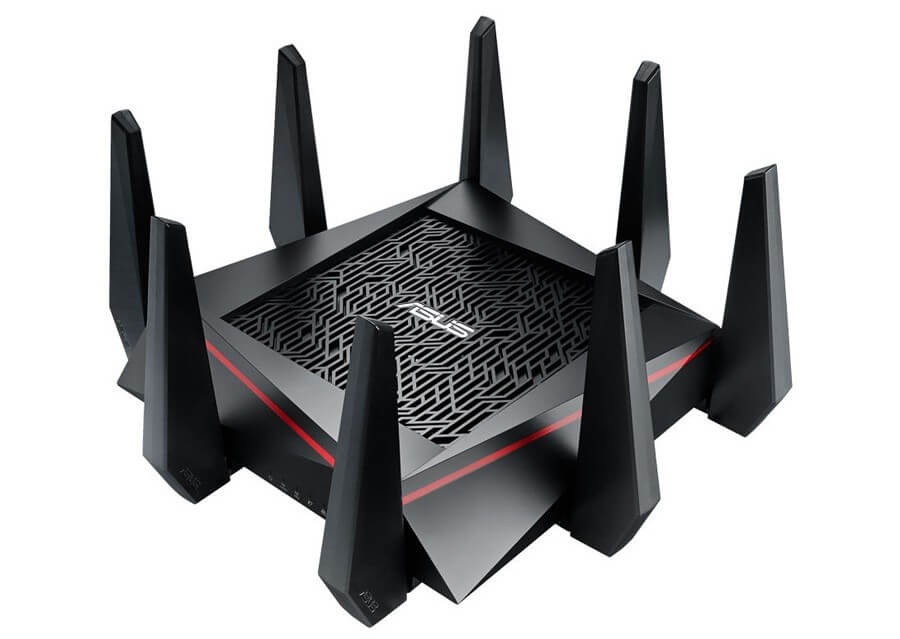 The AsusWRT stock firmware natively supports OpenVPN, L2TP, and PPTP encryption protocols. Setup is a breeze (about 20 minutes) and you can load numerous VPN configurations onto your router (which is something you can't do with DD-WRT). I have put together three different setup guides using the AsusWRT firmware with different VPN providers:
Here are the Asus routers that are VPN enabled and can be setup with minimal effort (with the corresponding CPU):
Asus RT-N66U (600 Mhz) [Amazon]
Asus AC1750 (RT-AC66U) (600 Mhz) [Amazon]
Asus AC1900 (RT-AC68U) (800 Mhz, dual core) [Amazon]
Asus RT-AC87U (1,000 Mhz – dual core) [Amazon]
Asus RT-AC3200 (1,000 Mhz – dual core) [Amazon]
Asus RT-AC3100 (1,400 Mhz – dual core) [Amazon]
Asus RT-AC88U (1,400 Mhz – dual core) [Amazon]
Asus RT-AC5300 (1,400 Mhz – dual core) [Amazon]
I've found Asus routers to be very stable with excellent performance and ease of use. The stock firmware allows you to setup custom DNS and also block IPv6. Additionally, Asus routers are very versatile and can be used with lots of other open source firmware, such as Merlin, DD-WRT, Tomato, AdvancedTomato and OpenWRT.
+ Pros
Large VPN router selection (all price ranges)
Stock firmware (AsusWRT) is very easy to setup
Can be used with other firmware: Merlin, DD-WRT, Tomato, AdvancedTomato, and OpenWRT
Very durable (difficult to brick)
Solid performance
– Cons
Stock firmware (AsusWRT) less secure due to irregular updates (solution: upgrade to Merlin)
No kill switch with stock firmware (but available with Merlin firmware)
Merlin AsusWRT routers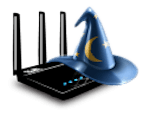 AsusWRT by Merlin is a third party open source firmware that builds on and improves the AsusWRT firmware. It is my top recommendation if you want a secure, user-friendly firmware with lots of features for use with a VPN.
A Merlin AsusWRT router offers the following benefits:
Enhanced security – Merlin AsusWRT is regularly updated to fix bugs and security vulnerabilities. You can verify the latest security fixes on the changelog. The developer is very active, unlike with some other firmware.
Policy based routing – This allows you to select specific devices or destinations to use the VPN, with everything else going through the regular ISP connection. Merlin's user-friendly policy based routing feature is a distinguishing factor separating it from other VPN routers. Many people need this for bypassing the VPN, such as with Netflix or other websites.
Kill switch – A kill switch will block all internet traffic if the VPN connection is lost. Setting up a properly functioning kill switch can be tricky with some VPN routers. With Merlin AsusWRT, this is quite easy.
Multiple VPN clients and servers – Merlin AsusWRT allows you to configure two VPN servers and up to five VPN clients. You can also use different VPN clients at the same time with different devices (but I would recommend a higher CPU router in this case).
Merlin AsusWRT is a reliable, secure, and feature-rich option for Asus routers. Combining a high-performance Asus router (such as the AC5300) with Merlin firmware and a quality VPN service is one of the best options for securing your home network. Merlin AsusWRT supports the following routers:
Asus RT-N66U (600 Mhz) [Amazon]
Asus AC1750 (RT-AC66U) (600 Mhz) [Amazon]
Asus AC1900 (RT-AC68U) (800 Mhz, dual core) [Amazon]
Asus RT-AC87U (1,000 Mhz – dual core) [Amazon]
Asus RT-AC3200 (1,000 Mhz – dual core) [Amazon]
Asus RT-AC3100 (1,400 Mhz – dual core) [Amazon]
Asus RT-AC88U (1,400 Mhz – dual core) [Amazon]
Asus RT-AC5300 (1,400 Mhz – dual core) [Amazon]
Note: You may find slight variations in the Asus router model names. See the Github Wiki page for the latest information.
+ Pros
User-friendly interface
Kill switch and policy-based routing options
Support for multiple VPN clients
Active development
Additional resources:
DD-WRT routers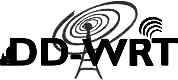 DD-WRT is a Linux-based firmware that was developed to enhance the functionalities of wireless routers. It is a popular option mainly because it can be used with many different routers and it offers some good features.
Despite it's popularity, however, DD-WRT does have some drawbacks. First, you can only load one VPN configuration on the router. This prevents you from easily switching between different VPN server locations.
Another issue I've noticed is that the development community seems to be less active. This means fewer updates and regular security patches. DD-WRT can be somewhat tricky to setup if you are flashing your own router. You also run the risk of bricking your router (some models are more durable than others).
Consequently, ordering a preconfigured DD-WRT router from Flashrouters may be your best bet – see their lineup of DD-WRT routers here.
Buffalo routers also offers preconfigured DD-WRT routers that are very reasonably priced, although somewhat underpowered.
Flashing a DD-WRT router
You can also try flashing a router you already own with DD-WRT firmware. Here are the two main resources you need:
If you are considering flashing with DD-WRT, just beware of the risks (permanently breaking your router). Also be sure to follow the official DD-WRT guidance for your router model.
+ Pros
Huge number of routers supported (see here)
Good Quality of Service (QoS) controls (for bandwidth allocation)
Ad blocking feature
– Cons
Only supports one VPN configuration
Less active development with fewer security updates
More difficult to install than other firmware options
Additional resources:
Tomato and AdvancedTomato routers
Tomato is another alternative, open source firmware for routers. Tomato firmware has many similarities to the AsusWRT Merlin firmware. It gives you the option to use up to two VPN servers and two VPN clients, while also having features for policy-based routing.
Unfortunately, the original Tomato firmware seems somewhat outdated, especially when it comes to supporting newer routers. Consequently, I would recommend the AdvancedTomato firmware instead of the original Tomato firmware.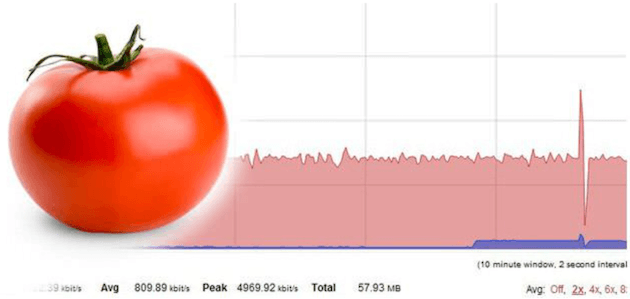 AdvancedTomato offers many improvements over the original. The overall design and layout is better, which gives you more control over your router's features.
+ Pros
User-friendly layout (especially with AdvancedTomato)
Supports 2 VPN servers and 2 VPN clients
Quality of Service (QoS) options for bandwidth control
– Cons
Original Tomato firmware outdated
Installation can be more complex
Many of the supported routers are outdated and/or underpowered for VPNs
Overall, Tomato is a decent option for VPN routers, although I would recommend AdvancedTomato because it has a better layout.
Additional resources:
OpenWRT routers

OpenWRT is another open source firmware to enhance and secure wireless routers. It has many great features while also supporting a large number of devices. Unfortunately, the development of OpenWRT seems to be a lot less active than in previous years. The OpenWRT website appears somewhat outdated.
OpenWRT does offer some nice features, however. Aside from VPN capability, it also provides QoS options, BitTorrent client configuration, server software, and traffic analysis features.
+ Pros
Support for many devices
Good Quality of Service (QoS) controls
BitTorrent client configuration
– Cons
Less active development with fewer security updates
Limited support for newer routers
Additional resources:
Raspberry Pi VPN router

A Raspberry Pi VPN router is a good way to secure your home network without spending lots of money. A basic Raspberry Pi 3 kit will run around $70.
The major drawback with using a Raspberry Pi as a VPN router is performance. Again, the problem all comes down to processing power and encryption, which is why I wouldn't recommend anything older than a Raspberry Pi 3. With OpenVPN, you could expect to get around 8-12 Mbps on a Raspberry Pi 3.
Raspberry Pi VPN router tutorial
Below is a tutorial for setting up a VPN router on a Raspberry Pi. The tutorial demonstrates the setup using Private Internet Access (review).
Note: these basic instructions should work the same with any VPN service using OpenVPN configuration files.
+ Pros
Inexpensive
Raspberry Pi can be used for many functions, including ad blocking
– Cons
Slower speeds due to limited CPU
Limited on features
Setup slightly more complex than most router firmware options
Additional resources:
pfSense routers

A PC router running pfSense is one of the best options for performance, reliability, and security. pfSense is an open source firewall/router computer software distribution based on FreeBSD. Unlike some router firmware, pfSense continues to gain popularity with very active development and new features being added.
While pfSense gives you very powerful tools and features, setup can be difficult if you lack the necessary technical and security background. Ultimately, these complex and powerful features can end up being worse than less secure options that are easy for anyone to setup. It all depends on the user.
pfSense router performance with OpenVPN
With a very basic and cheap PC that is properly configured with pfSense, you should be able to get 100+ Mbps speeds using OpenVPN. This kind of performance is not possible with consumer-grade routers.
The main difference here is processing power (CPU). Nearly any PC will outperform even the high-end router models. Two popular options when using a PC for a router include:
A mini-PC with pfSense (commonly called a pfSense box)
An old PC (see this video)
With these two options, you will still need an access point for the PC to transmit wireless. This usually means your PC will be hooked up to a regular router, which will serve as the access point for the PC.
Mini PC with pfSense – For a simple, compact, powerful solution, a mini-PC is good choice. One option that is frequently recommended in VPN forums is the ZOTAC ZBOX CI323.
The Zotac ZBox CI323 has a good processor with AES-NI, which is an instruction that accelerates VPN encryption speeds and is crucial for performance. When using OpenVPN with an AES cipher, you should be able to achieve speeds in the 120-150 Mbps range.
You can also build your own custom hardware solution to fit your needs and performance requirements.
The pfSense forums are a good resource for VPN router setup advice. But be careful: if you lack the background in this area, setting up a pfSense VPN router can be especially difficult, frustrating, and time-intensive.
+ Pros
Very secure
Numerous features
Highly configurable
Solid performance
– Cons
More difficult to setup
With PC routers, you will also need an access point for the wireless
Additional resources:
Policy based routing
One issue that often comes up with VPN routers is policy-based routing. This entails routing specific clients (devices) or connecting to specific websites outside the VPN tunnel. This is usually important for accessing sites that block VPNs, such as banking websites or perhaps Netflix.
How to setup policy-based routing depends on the firmware you are using.
AsusWRT Merlin – One of the easiest options for policy based routing is to use the Merlin firmware on a compatible Asus router. This video clearly explains creating a kill switch and policy based routing for your VPN with AsusWRT Merlin:
AsusWRT Merlin with a VPN.
Tomato and AdvancedTomato – AdvancedTomato firmware provides policy based routing support. Instructions for standard Tomato firmware come from VPN.ac. Their TomatoUSB Policy Based Routing guide includes detailed instructions for different scenarios.
DD-WRT – Setting up policy based routing with DD-WRT is relatively straightforward. Flashrouters put together an excellent guide for DD-WRT routers, see Dual Gateway VPN Blacklist by Device for more information.
Dual VPN router – Another option for separating traffic between your VPN tunnel and regular ISP connection is to use a dual VPN router setup. With this, you will be able to easily switch back and forth. The main drawbacks, however, are increased power consumption and the possibility of wireless interference.
For an example of a double VPN router setup, see this VPN router setup guide.
Kill switch on a VPN router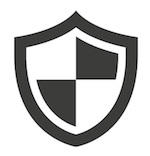 A kill switch is an important feature to block your internet traffic if your VPN connections drops. This prevents your real IP address from being exposed.
Merlin AsusWRT – The video above covers setting up a kill switch.
Tomato and AdvancedTomato – Setting up a kill switch for Tomato VPN routers just requires creating a rule. Using the rule below, traffic will only be forwarded through an active VPN connection.
In Administration > Scripts > Firewall tab, add the following rule:
iptables -I FORWARD -i br0 -o `nvram get wan_iface` -j DROP
Save rule and reboot router.
DD-WRT – Just like with Tomato, to add a kill switch on a DD-WRT router you just need to add a rule. Again, this only allows traffic if the VPN connection is active.
In Administration > Commands > add the following rule:
iptables -I FORWARD -i br0 -o `nvram get wan_iface` -j DROP
Select "Save Firewall" to save the rule and reboot router.
Best VPN routers
It's difficult to recommend the best VPN router because everybody has different needs. There's no one-size-fits-all. Nonetheless, the recommendations below are my best suggestions based on different uses. I'll do my best to keep these recommendations as up-to-date as possible to reflect the latest developments.
The Asus RT-AC5300 loaded with the Merlin firmware is tough to beat. It will give you the best performance available for a consumer-grade router. Using it with the Merlin firmware will further unlock its true potential while also providing you with more security and features than the stock Asus firmware.
Two alternative Asus routers that have the same 1.4 Ghz CPU, but are less expensive are:
Best high performance VPN router: ZOTAC ZBOX CI323 (mini PC)
To get the maximum performance when using a VPN on your router, the best and fastest option is to use a mini PC with pfSense. The ZOTAC ZBOX CI323 offers an excellent price-to-performance ratio, but you will also need an access point for the wireless. The CI323's processor supports AES-NI, which significantly accelerates VPN encryption speeds.
The main drawback here is that this is not easy to setup. Configuring pfSense incorrectly could cause problems with your network. But there are still lots of resources to learn more, so don't let that deter you!
Best hassle-free VPN router: Flashrouters
If you are one of the many people who don't have lots of time and energy to dump into a VPN router project, then Flashrouters is your best option.
Not only will they flash a router and get it preconfigured with the right firmware, they can also setup your VPN. Just select your VPN provider on their website to see all of the compatible routers.
The main drawback here is the higher price. But if you are limited on time, it may very well be worth it.
If you are looking for a cheaper router and you don't need high performance, the Asus AC1900 RT-AC68U is a great option. It will still provide you with 800 Mhz CPU, which should give you speeds around 20 Mbps.
If you are looking for something even cheaper, the Asus AC1750 (RT-AC66U) is another solid option, but with only 600 Mhz CPU. You can expect speeds around 10 Mbps with this model when using OpenVPN.
With compatible Asus VPN routers, you can either use the stock AsusWRT firmware, which supports OpenVPN, or upgrade to the Merlin firmware.
Conclusion on VPN routers
While there are many reasons for using a VPN router, security and privacy are two of the most important factors.
Replacing your router's stock firmware with one of the alternatives in this guide is a very good idea from a security perspective. There have been many articles written about how authorities (CIA) have exploited security vulnerabilities in routers to spy on people.
Also see the PRISM program, which explains how surveillance agencies and tech companies have been working together for years to spy on people.
One of the biggest privacy developments in the past year has been the recent legislation allowing internet service providers to monitor, record, and sell your browsing history. This is now legal in the United States, United Kingdom, Australia, and parts of Europe. Securing your home network with a good VPN router is the best solution to this growing problem.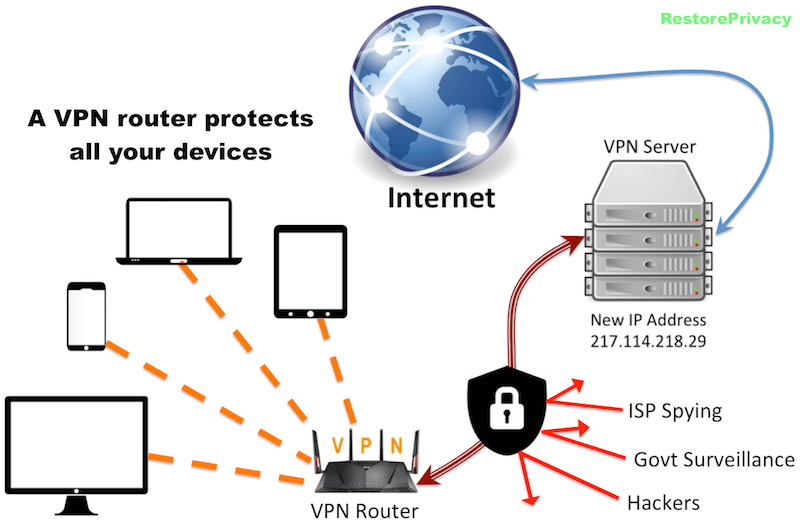 And finally, there's also the convenience factor.
Using a VPN on your router will extend the benefits of a VPN to all your devices, without having to download VPN software on each device.
As you can see in this guide, a VPN router is a powerful solution that anyone can implement. Whether you're a tech newbie or a super geek, using a good VPN router is a smart choice to protect yourself online.
Amazon disclaimer: Restore Privacy is a participant in the Amazon Services LLC Associates Program, an affiliate advertising program designed to provide a means for sites to earn advertising fees by advertising and linking to amazon.com.