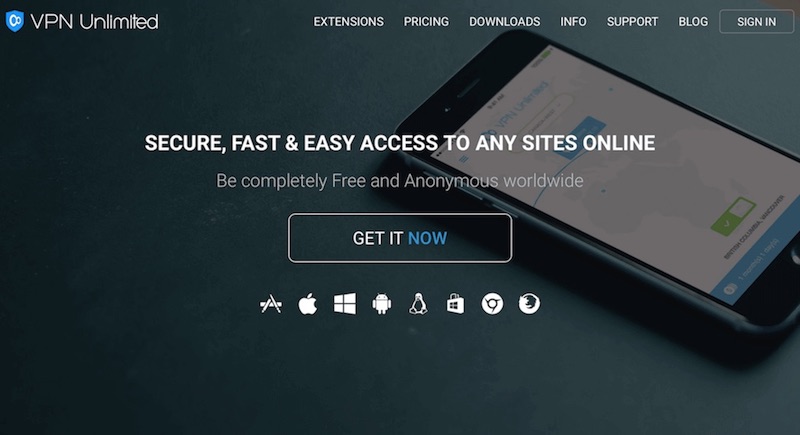 In this new and updated VPN Unlimited review, I put the service through extensive testing to identify any problems with speeds, data leaks, features, and connection stability.
While VPN Unlimited has improved since the last review, I still found various issues with both the Mac OS and Windows VPN clients that expose the user's real IP address. Speeds were also somewhat disappointing with servers in the United States.
Also concerning is VPN Unlimited's data collection policies, which we'll cover in detail below. Even though it performed slightly better with the latest review update, VPN Unlimited still does not earn a recommendation or a spot on the best VPN list based on the latest test results.

Jurisdiction
United States

Logs
Connection logs

Price
$2.78

Website
VPNUnlimitedapp.com
+ Pros
Easy to use
Cryptocurrency and gift card payment options
Live chat support
Servers for streaming Netflix (but somewhat slow)
– Cons
Concerning data collection practices
Flawed kill switch leaks user data
IP address leaks on Mac OS client
Slow speeds (North America servers)
Based in the United States (Five Eyes)
KeepSolid VPN company and jurisdiction
The company behind VPN Unlimited is KeepSolid Inc. KeepSolid Inc. offers a variety of digital products and is based in the United States. As we've discussed before, the United States is generally considered to be a bad jurisdiction for VPN services. This is mainly due to unfavorable surveillance laws and practices (see Five Eyes). While there are many good options if you need a VPN for USA, I would not recommend a VPN that is based in the US.
KeepSolid markets a variety of different products in addition to the VPN service, which you can see below:

There is not too much information about the company or people behind these products. When chatting with support, I was told that KeepSolid is technically a USA company, but with staff also working out of Ukraine.
Privacy policy and data collection practices
One big red flag with VPN Unlimited is the privacy policy and data collection policies. As we covered in the free VPN guide, free products are often used to collect data and monetize the user. VPN Unlimited is now offering a service called "KeepSolid VPN Lite", which is has both free and paid tiers.
It appears that all of the various KeepSolid products, including VPN Unlimited, fall under the KeepSolid Privacy Policy. The privacy policy discusses extensive data collection with both the website and various KeepSolid apps: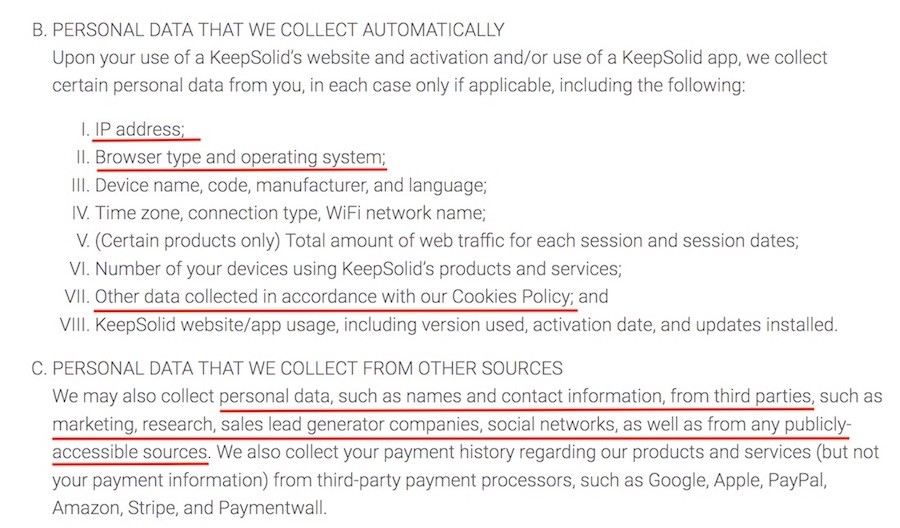 As you can see above, KeepSolid is collecting lots of user data – well above and beyond the standard connection logs that some VPN services maintain. Not only do they collect connection logs through the VPN app, they also collect your personal data from third parties, including social networks and other "publicly-accessible sources."
When you create a VPN account with KeepSolid, they ask you to link it to your social media accounts. This is for data collection, as they explained in the privacy policy: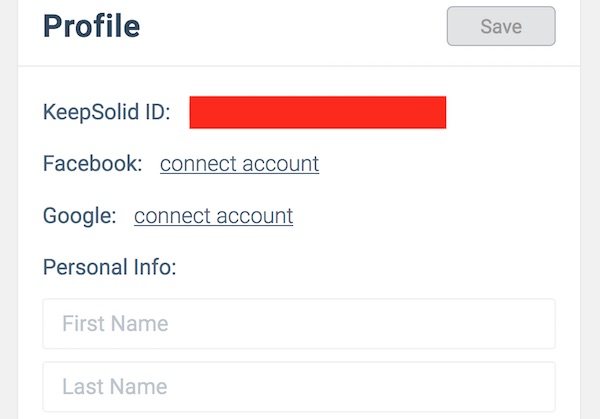 The privacy policy further discusses the different ways that your data is:
shared with third parties
stored with third parties
not guaranteed to be secure
Also concerning is that your personal data does not appear to be secured or confined to one location, but rather: "We use third-party service providers globally to store and transfer personal data."
While KeepSolid is based in the United States, data sent overseas could be used for a variety of different purposes that the end user may find alarming. This is why the less data a VPN collects, the better.
Based on these data collection policies alone, I would not recommend VPN Unlimited due to privacy concerns. If you are looking for a no logs VPN provider, there are certainly some better options to consider.
VPN Unlimited Price and "lifetime subscription"
Like many VPN services, VPN Unlimited is a cheap VPN service with affordable prices:

You can see that they are offering a "lifetime" subscription plan for about $200. As discussed in the VPN scams guide, the "lifetime" subscription is not the lifetime of the user, but instead the lifetime of the VPN provider – however long it manages to stay in business. There have been various cases of "lifetime" VPN services closing shop and running with the money, or converting all "lifetime" accounts to recurring subscriptions after a few years.
While good VPN services can be rather pricey, there are special offers and discounts discussed in the VPN coupons guide. For example, you can see the NordVPN coupon and also the ExpressVPN coupon, which are two VPNs that did better in testing.
Payment options: VPN Unlimited offers a nice variety of payment options, including all major credit cards, PayPal, Amazon, Bitcoin, and also gift cards.
VPN Unlimited refund policy
VPN Unlimited advertises a "7-Day Money back Guarantee." This is further clarified under the "End User Agreement" where they state:
If you are not completely satisfied with the applicable Service during the free trial, we will refund the applicable Fee to you if you cancel no later than the last day of the free trial.
KeepSolid VPN Unlimited apps
VPN Unlimited supports the following devices and operating systems:

For this VPN Unlimited review, I tested out the Windows and Mac OS applications.
VPN Unlimited Windows client
Here's a screenshot of the VPN Unlimited Windows client (standalone version) that I tested for this review: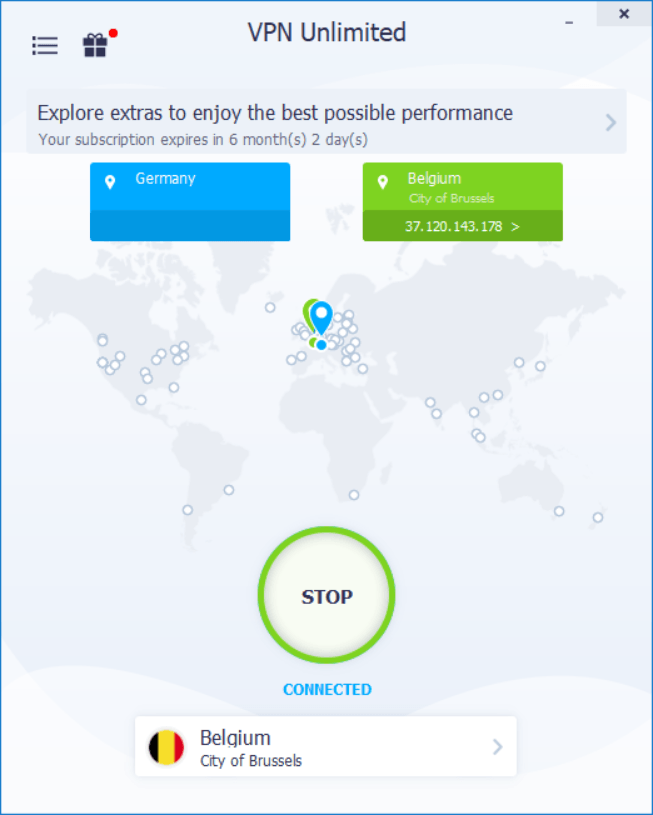 Overall the Windows client was easy to use, but it had some flaws, which we'll cover more below.
VPN Unlimited Mac OS client
I also tested the updated Mac OS client for this review. It felt a bit clunky compared to the Windows client, and it also had issues with IPv6 leaks and kill switch errors (as we'll cover further below).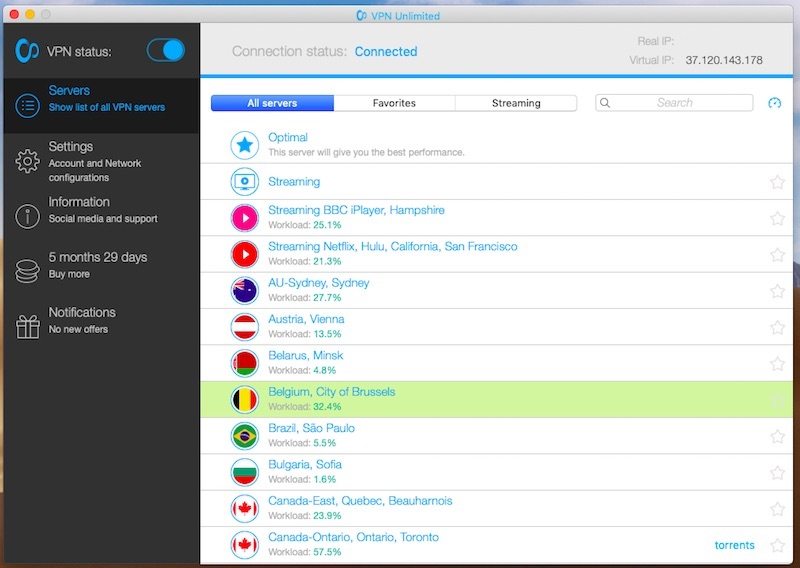 Just like with the Windows app, the VPN Unlimited Mac OS app had issues with the kill switch. It is not a VPN for Mac that I'd recommend.
Encryption and VPN protocols
For the OpenVPN protocol, VPN Unlimited utilizes 256-bit AES encryption with an RSA-2048 handshake and SHA1 for authentication. (I ran all speed tests for this review using the OpenVPN protocol.)
In terms of VPN protocols, both the Windows and Mac OS apps support:
OpenVPN
IKEv2/IPSec
KeepSolid Wise UDP and TCP
The "KeepSolid Wise" protocol is just an obfuscation feature, which is sometimes used if VPNs are being actively blocked. This may be the case if you are using a VPN for China or with work or school networks that don't allow VPNs.
VPN Unlimited setup problems
VPN Unlimited has a convoluted setup process that did not work well for me. First, you need to select your subscription plan and create an account with your email address. As noted above, they attempt to link your VPN account with social media accounts, which allows them to collect more of your data from "publicly-accessible sources."
After purchasing a subscription, I then downloaded the VPN Unlimited Windows client for my Windows 10 test computer. Later in the day, I attempted to connect to a VPN server through the VPN Unlimited Windows client, but I was blocked out with the following message: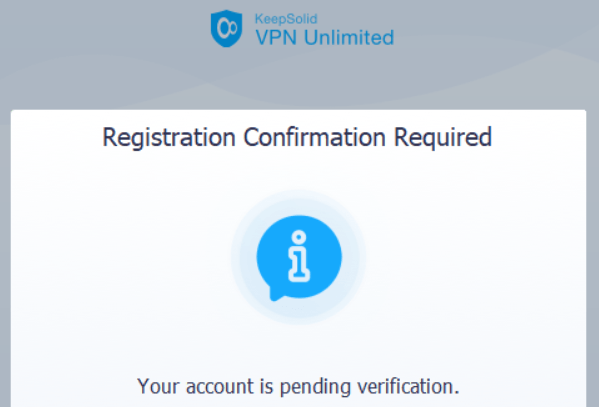 I then went back to my email and attempted to go through the confirmation process, but the link was broken and I could not be authenticated.

This essentially locked me out of using the VPN I had just signed up for. There was no option to resend the confirmation email and the existing link was broken.
Eventually I was able to reach someone from support who had to manually approve the account before I could even use the VPN.
VPN Unlimited speed tests
For this VPN Unlimited review, I ran different speed tests using servers in Europe, the United States, and Canada. While some nearby servers in Europe offered OK speeds, servers further away in the US and Canada did not perform very well (even considering the longer distances). All tests were conducted using a 100 Mbps ethernet connection from my physical location in Europe.
Nearby servers in Europe offered decent speeds, although nowhere close to my baseline speed. Here I'm testing a nearby server in Paris, France, but my speed was reduced down to only 45 Mbps.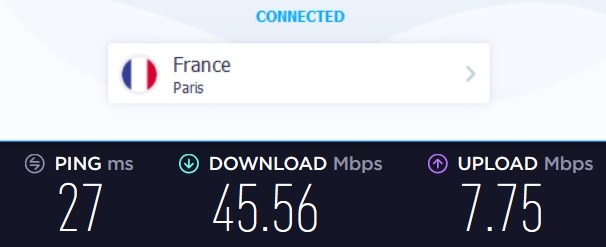 The speed test from a VPN Unlimited server in the UK was a bit better, giving me a download speed of about 59 Mbps: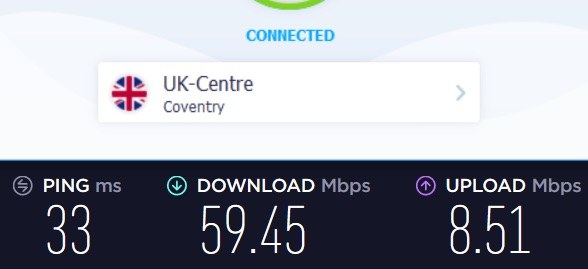 For nearby servers, these speeds are far from ideal. With ExpressVPN, for example, I was able to get over 90 Mbps with all nearby servers in Europe. Similarly, NordVPN also provided excellent speeds with all nearby (Europe) servers.
VPN Unlimited tests with US servers
I also ran some tests with servers in the US and Canada.
Here is a test with a server in New York, with the download speed coming in around 9 Mbps, which is quite slow, even considering the longer distance: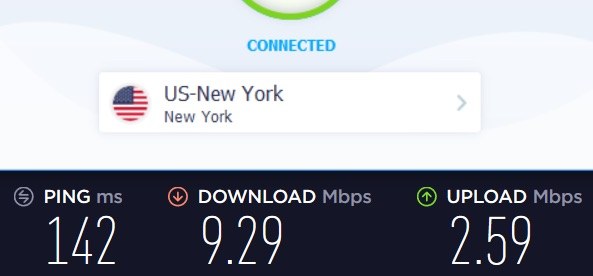 I also tested the VPN Unlimited US Netflix server, which is in California. The speeds were also quite poor at around 4 Mbps: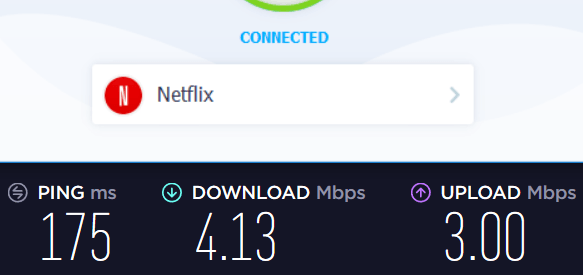 While performance has improved over the previous VPN Unlimited review, there is still al long way to go.
Now we'll take a look at some of the leak tests.
Does VPN Unlimited leak user data?
In previous reviews, I found VPN Unlimited apps to have various security and privacy flaws with leaking data. Since then, the VPN Unlimited support staff informed me that they updated the applications to improve leak protection settings. Now let's see the results.
VPN Unlimited Windows client
First, I ran the VPN Unlimited Windows client through a few basic VPN tests to check for active leaks when connected to different VPN servers. Fortunately, I did not find any active leaks with the Windows client, as you can see below: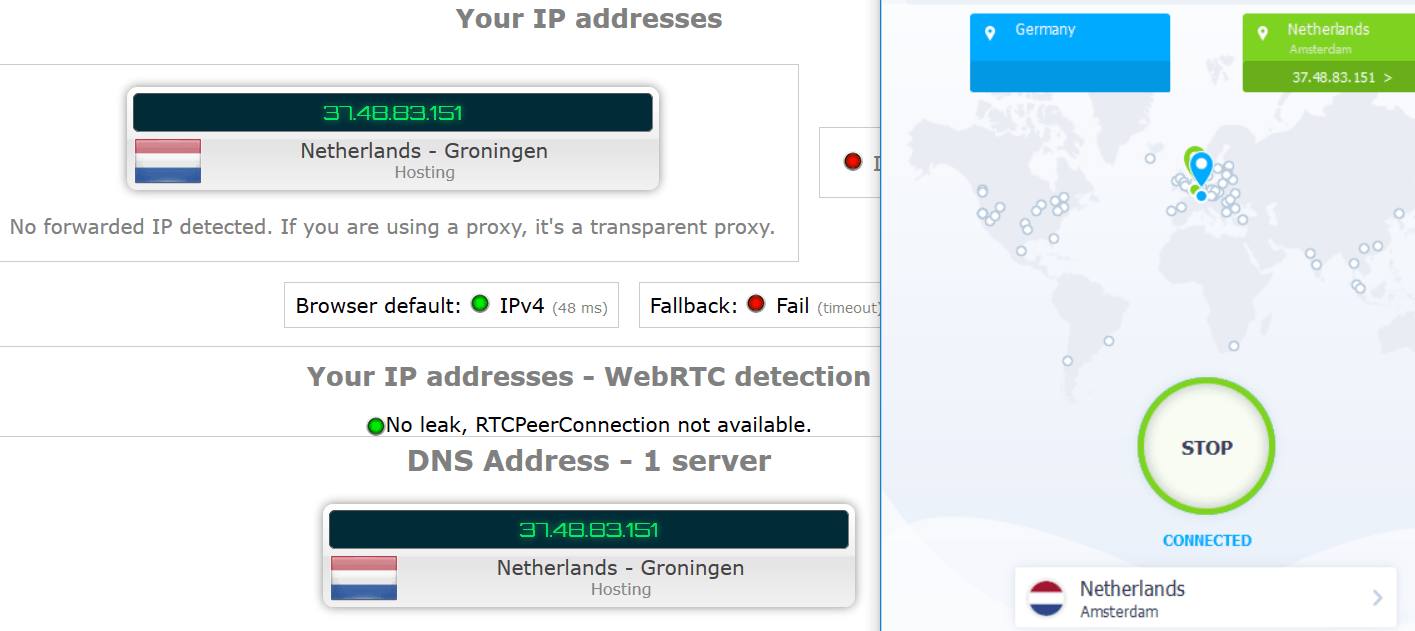 However, it's important to note in the example above, I was testing for leaks with an active and stable connection. Unfortunately, most VPNs leak when reconnecting and/or switching servers, and this is also what I found with VPN Unlimited. The big issue with the Windows client was the kill switch, which we'll explain further below.
VPN Unlimited Mac OS client
I found the VPN Unlimited Mac OS client to be somewhat buggy and leaky. Sometimes the Mac client would leak IPv6 addresses, even when there was an active and stable connection. In the screenshot below, you can see my real IPv6 address was getting exposed, while the Mac client was alerting me to some kind of kill switch error: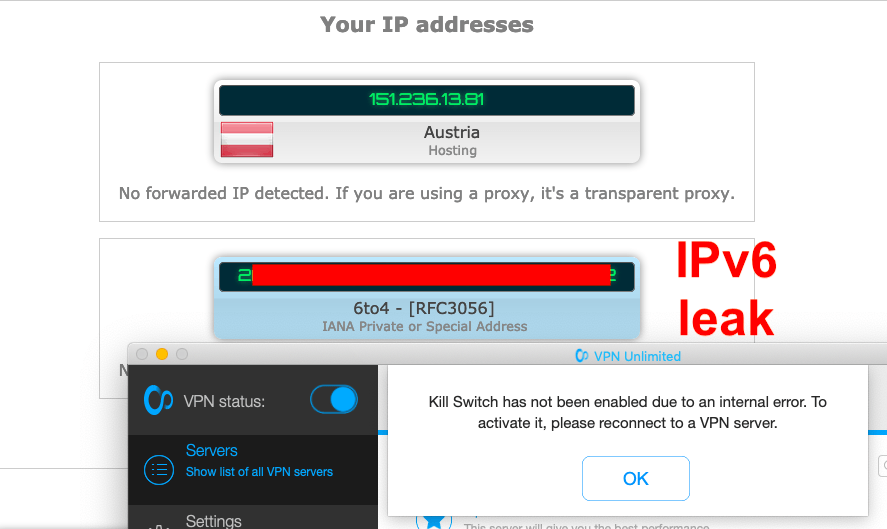 Reconnecting to the server did not fix the error, and the IPv6 leaks persisted, with the kill switch error message. When I wasn't getting the kill switch error messages, I did not identify any leaks. If you are a Mac OS user, I would not recommend VPN Unlimited due to these issues. See the best VPN for Mac guide for alternatives.
Reply on Mac OS client – VPN Unlimited provided me with the following response concerning the Mac OS client:
Recently KeepSolid released a new standalone version of their Mac OS client. It features a new design and they claim it to work much smoother and without leaks. The new version doesn't have a kill switch so far, however they promise to add it shortly.
Flawed kill switch leaks user data
One key feature to keeping your data safe is a kill switch that effectively blocks traffic. VPN Unlimited informed me they had released new VPN clients that incorporated a kill switch to block non-VPN traffic and stop any leaks.
You can see this feature, which I activated below before testing to see how it worked: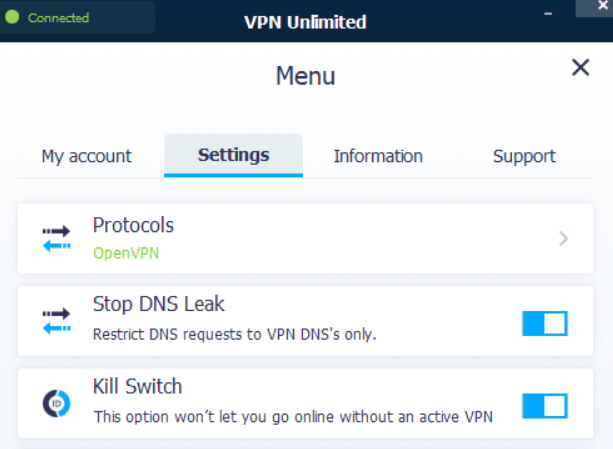 When switching servers, I found the kill switch would simply not work for a few seconds, thereby letting unencrypted traffic out of the VPN and exposing my real IP address. This is a serious flaw and essentially renders the kill switch feature (and VPN) useless.
Here you can see my real IPv4 address being exposed when I was in the process of connecting to a different VPN server.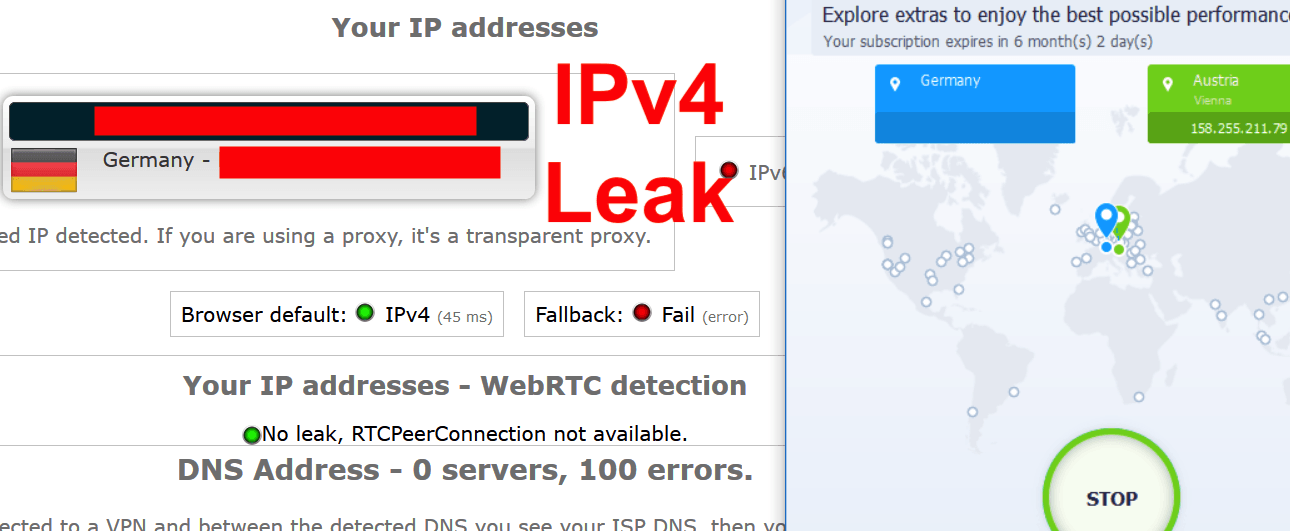 I also found that when switching VPN protocols, the kill switch was not effective in blocking traffic, thereby exposing my real IP address.
This is concerning for anyone who is using a VPN service for privacy and security reasons. Even though the leak is relatively brief, it only takes one leaked packet to expose your identity and activities to third parties. To summarize, the VPN Unlimited kill switch feature exposes your real IP address when you:
switch VPN servers
switch VPN protocols
I found the same issues with the Mac OS client, in addition to the errors noted above that would expose my real IPv6 address, even when connected to a VPN server.
Now that we've covered the test results, we'll take a closer look at the VPN service.
VPN Unlimited torrenting
At the time of this review, torrenting and file-sharing are only allowed on designated P2P servers.

While restricting torrenting to designated servers is not out of the ordinary, it's also not ideal. This restricts people who want to torrent and also results in the few torrenting servers having more bandwidth consumption.
But given their privacy policy, US jurisdiction, and connection logs, you may want to consider some alternatives – see the best VPN for torrenting guide.
VPN Unlimited Netflix
While VPN Unlimited has not worked well with Netflix in the past, it did work when tested for this review.
VPN Unlimited has a dedicated Netflix VPN server in San Francisco, California (USA). I was able to connect to the server and stream Netflix without any issues. The main drawback, however, is that the speeds were rather slow, as pointed out above (around 4 Mbps download speed).
Another drawback is that there appears to be only one server that works with Netflix. If Netflix were to start blocking this server location, there does not appear to be any backup options in place (unlike some other Netflix VPN services).
If you are looking for a VPN to unblock Netflix, VPN Unlimited may be a decent choice, but since there's only one streaming location, it is not ideal. You can also check out the Netflix VPN guide for additional options.
VPN Unlimited review conclusion
KeepSolid VPN Unlimited has made improvements since the last review. Specifically, they added a kill switch and (slightly) improved their leak protection. Unfortunately I still identified leaks:
Kill switch leaks real IP address when switching servers
Kill switch leaks real IP address when switching servers
Mac OS client leaks IPv6 address even with a stable connection (kill switch error)
The speeds with VPN Unlimited are decent, and an improvement over the past review. Nonetheless, they are much slower in comparison to other top-rated VPN services I've tested.
While the prices are somewhat cheap, you can still find other cheap VPN services that performed better in testing, such as NordVPN with the 75% discount coupon.
If you have used VPN Unlimited, feel free to share your review below. And if you're open to alternatives, check out the best VPN report for the latest recommendations.