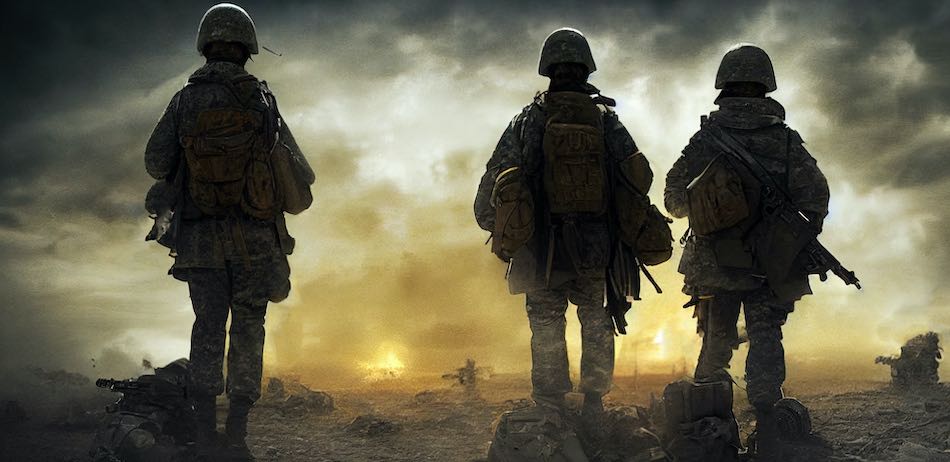 This in-depth guide will cover the best VPNs for Warzone and the many advantages they offer for players around the world.
Warzone is quickly becoming one of the most popular Battle Royale games around. If you've played it long enough, you'll know that COD (Call of Duty) utilizes Skill-based matchmaking (SBMM). So, as you get better, you will continually have to fight against tougher players. Warzone is also not that forgiving. So, as a new player, you can quickly grow frustrated and quit altogether.
However, you can switch the odds in your favor by using a premium VPN. With it, you can easily boost your K/D ratio by playing against weaker players. Conversely, you can also use this to further challenge yourself and go head-in into tougher matches.
As you will see, there are many more reasons why you should use a VPN for Call of Duty. More importantly, you'll need to find the right one, which isn't easy. We've tested dozens of them while playing, and managed to thin them down to the 3 best VPNs for Warzone. These are our top recommendations that passed all tests:
How to play Warzone with a VPN on a PC [Quick Guide]
Follow these steps and you will play Call of Duty with a VPN in a matter of minutes.
Subscribe to a premium VPN
NordVPN is our top recommendation. You can get a coupon for 69% off here >
Install and run your VPN
Connect to a server of your choice
We recommend choosing Argentina, Egypt, or Hawaii, as their players are generally less skilled. Make sure that your latency is low before you start playing by doing a speed test.
Start playing Warzone
While a bit more complicated, you can use VPN to play Warzone on your consoles as well. We will cover this below, in our in-depth guide.
How we found the best VPNs for Warzone COD
After comparing many premium VPNs, we found that the top VPNs for gaming have these things in common:
A big network of servers around the world – The best VPNs for Warzone let you play from anywhere.
Provide top speeds – You'll want to play Warzone with the lowest latency and fastest speeds possible.
Have top-notch encryption – This way, you can evade the infamous DDoS attacks.
Offer a professional 24/7 support
Come with additional privacy and security tools
NordVPN – A well-rounded VPN for Warzone
| | |
| --- | --- |
| VPN | NordVPN |
| Based in | Panama |
| Logs | No logs (audited) |
| Price | $2.99/mo. |
| Support | 24/7 live chat |
| Refund | 30 days |
| Website | NordVPN.com |
NordVPN is without a doubt the best VPN for Warzone, and there are plenty of reasons why. For one, it has 5,800+ VPN servers spread in 60 countries, so you can easily start playing COD from wherever you like. All of them offer ultra-fast speeds, which lets you compete in Warzone with the lowest latency possible.
NordVPN offers a custom NordLynx VPN protocol, which has given it the title of fastest VPN on the market. NordLynx is an improved version of the Wireguard, a protocol known for its speeds. With NordLynx, you'll get an instant server connection, the fastest speeds, and the latest encryption algorithm.
All of this allows NordVPN to have an edge over the competition. When comparing it with similar services, we did a number of speed tests and managed to hit 755 Mbps by using a server in Seattle. This is more than enough if you want to play Warzone with a VPN. To see more speed comparisons, you can read our NordVPN vs ExpressVPN report.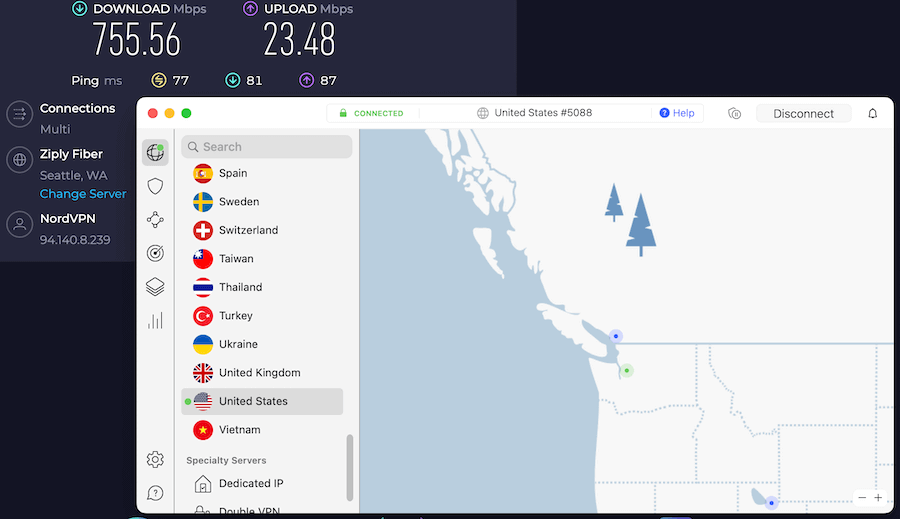 With speed and security covered, let's now focus on privacy. NordVPN is based in Panama, a country that allows for the implementation of a no-logs policy. This lets NordVPN run its servers in RAM-disk mode, which makes it impossible to store data on any server. The service was also audited by VerSprite, which makes it a verified no-logs VPN and proves that NordVPN cares about its user privacy.
NordVPN Advanced Features
CyberSec – Blocks ads, trackers, malware, and phishing scams.
Obfuscated servers – Hides VPN traffic by disguising it as regular HTTPS encryption. This is an important tool in countries like the UAE or China, which are trying to suppress the use of VPNs.
Double-VPN servers – Route your traffic through two VPN servers for an added level of security.
Tor-over-VPN servers – In combination with Tor, NordVPN offers the safest browsing experience currently available. However, these servers are notoriously slow so we don't recommend them for Warzone.
Dedicated IP address – Each time you join a server you will get a randomized and exclusive IP address. This guarantees you the fastest speed and lowest latency available.
VPN proxy extension – Install an extension and run NordVPN from your browser (check out our best VPNs for Chrome article)
Split tunneling – Allows certain programs to bypass the VPN tunnel for better speed.
Dedicated IP – If you pay for the dedicated IP VPN option, you will have your own IP address on a NordVPN server.
See all NordVPN features here >>
Aside from being the best VPN for Warzone, NordVPN can easily access numerous streaming sites. With it, you can easily watch Hulu, unblock HBO Max, and much more. NordVPN works across many platforms aside from PCs and consoles, like phones, tablets, and even routers.
If you have trouble connecting to any lobbies or experience lag during the match, 24/7 live chat support is there to solve your problems. NordVPN offers a 30-day money-back guarantee, so you can easily get a refund if you are not impressed with their service.
+ Pros
User-friendly and reliable apps
Double-VPN and Tor-over-VPN servers
Passed numerous 3rd-party audits
Strong encryption standards with full support for WireGuard
Works with Netflix and many streaming sites
Threat Protection feature to block ads, trackers, and malware
Professional 24/7 live chat support
Consistently fast speeds
Dedicated RAM-servers with 10 Gbps bandwidth channels
– Cons
Big discounts only available with 2-year plans
NordVPN's Cyber Deal is live:

Get 69% Off NordVPN plus an additional 3 months FREE:
(Coupon is applied automatically.)
You can learn more about this service in our in-depth NordVPN review.
---
Surfshark – Cheapest VPN for Warzone COD
| | |
| --- | --- |
| VPN | Surfshark |
| Based in | The Netherlands |
| Logs | No logs (audited) |
| Price | $1.99/mo. |
| Support | 24/7 live chat |
| Refund | 30 days |
| Website | Surfshark.com |
If you are working with a strict budget, you should seriously consider Surfshark. It easily makes the ranks as one of the best VPNs for Warzone Call of Duty and offers many extra features.
Although Surfshark is relatively new, it quickly managed to become one of the fastest VPNs and is the cheapest premium VPN for playing Warzone. Below is the Windows VPN app we tested.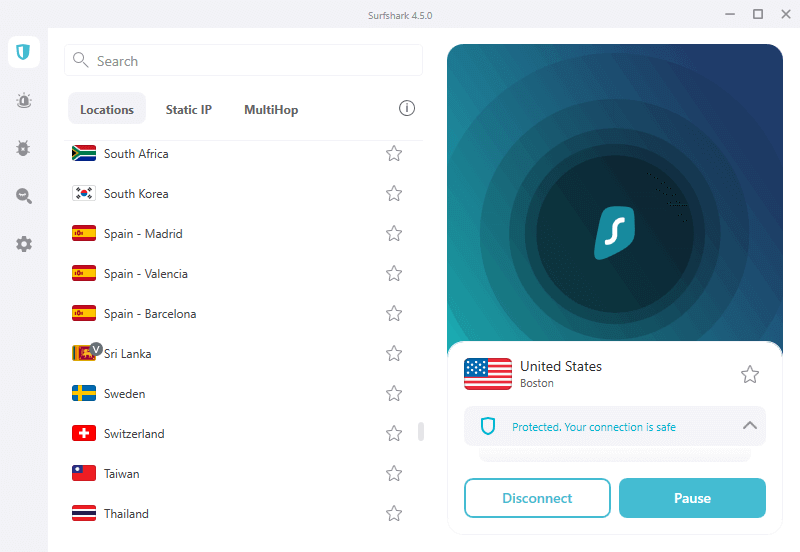 Surfshark offers 3,200+ servers spread over 100 countries, which gives you more than enough options to work with. It supports WireGuard, which means that the servers are secure and provide extreme speed. We've compared it with another premium service in our ExpressVPN vs Surfshark article and found that it outclassed it in terms of speed.

Surfshark is based in the Netherlands, a country that puts a lot of emphasis on user privacy. So, we are talking about another no-logs VPN, with servers that run exclusively in RAM mode. To further improve your privacy, Surfshark utilizes a 256-bit AES encryption. This was all confirmed in an external audit performed by Cure53. In short, Surfshark doesn't slack when it comes to your privacy and security.
The app is also user-friendly, so you can easily orient yourself even if you've never used a VPN. While not directly available on PlayStation and Xbox consoles, you can install Surfshark on a VPN router and use it to play Warzone.
Surfshark's Advanced Features
Camouflage mode – Makes VPN traffic look like HTTPS so that your ISP isn't aware that you are using a VPN.
MultiHop – Encrypts your traffic by running it through two VPN servers.
CleanWeb – Protection from general online threats like malware, trackers, and ads.
Kill Switch – Disables your internet in case Surfshark gets disconnected. This way, your IP won't be compromised.
Split tunneling
One of Surfshark's biggest strengths is its affordability. With one subscription, you will be able to use it on an unlimited number of devices at the same time. Considering its price, you would be hard-pressed to find a better deal.
Surfshark is also a great VPN for Netflix with support for 15+ regions. And if you need a VPN for BBC iPlayer, Surfshark also works great for this as well.
Customer support is also just a few clicks away, thanks to their 24/7 live chat. In case you find you can't play Warzone with this VPN, you can get a full refund in the first 30 days.
+ Pros
Unlimited connections
User-friendly apps for all devices and operating systems
CleanWeb feature to block ads, trackers, and malware
Works great with Netflix and many other streaming services
24/7 live chat support
Strong encryption and security features (audited)
– Cons
Limited support for VPN routers
Above average monthly prices
Surfshark Coupon:

Get 80% off Surfshark VPN (drops the price down to $1.99 per month) plus 5 months FREE:
(Coupon is applied automatically.)
For a deep dive into this service, check out our Surfshark review.
---
ExpressVPN – A reliable VPN for Call of Duty Warzone
| | |
| --- | --- |
| VPN | ExpressVPN |
| Based in | British Virgin Islands |
| Logs | No logs (audited) |
| Price | $6.67/mo. |
| Support | 24/7 live chat |
| Refund | 30 days |
| Website | ExpressVPN.com |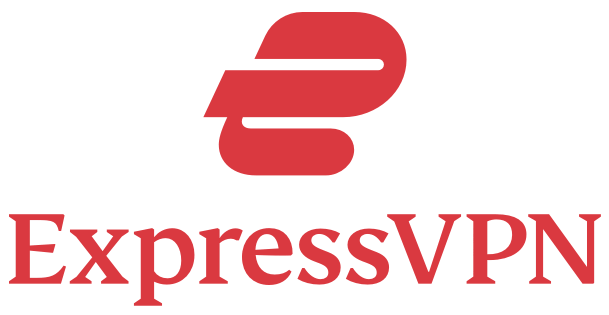 While ExpressVPN is the oldest service on the list, it easily stands among the best VPNs for Call of Duty. Since 2009, it has built a very impressive network of 3000+ servers spread over 94 countries, all of which are run in RAM-disk mode. ExpressVPN has successfully passed multiple external audits and is held in high regard.
What makes it different from Surfshark and NordVPN is its very own Lightway protocol. It holds up very well against the Wireguard and completely owns the classic OpenVPN protocol utilized by many VPN services. Basically, speed and security won't be an issue when playing Warzone.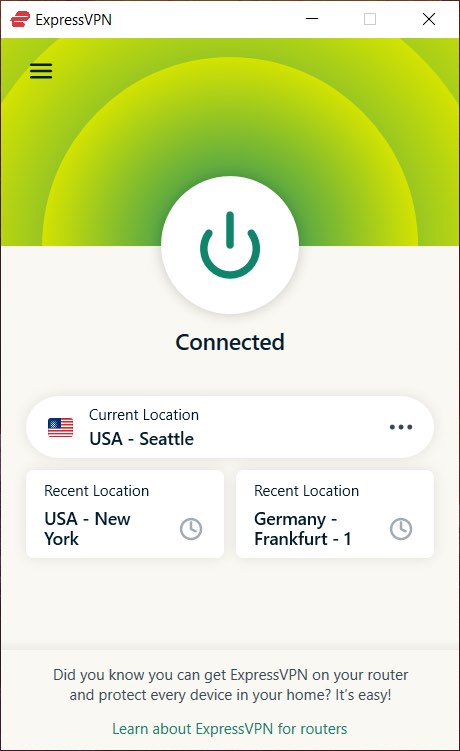 ExpressVPN is among the best VPNs for Mac, and also has an app for VPN routers. This way, you can use it for playing Warzone on PlayStation and Xbox consoles as well, which we will cover later. Aside from gaming, you can use ExpressVPN for surfing, as there's a lightweight extension for all popular browsers.
As with all the other services, the app comes with its own set of extra features.
ExpressVPN Advanced Features
MediaStreamer – A Smart DNS tool that helps you access restricted TV shows or movies. It also makes ExpressVPN work better with gaming consoles.
Threat Manager – Standard protection from all common threats such as malware, trackers, and ads.
Device Groups – Connect multiple devices on different servers at the same time.
Kill Switch
Split Tunneling
If you encounter problems while playing Warzone, ExpressVPNs' 24/7 live chat support will gladly help you. In case you are still not sure, you can test it out with no strings attached, thanks to their 30-day refund guarantee.
+ Pros
User-friendly and secure apps
Split tunneling feature (for macOS, Windows, and routers)
Works with Netflix and most streaming services
24/7 live chat support
Passed independent third-party audits for security and no-logs
Very large server network
– Cons
Above average prices
Fewer features than other leading VPNs
ExpressVPN Coupon:

Sign up for the 12-month plan and get 3 months added to your subscription for free.
(Coupon is applied automatically.)
Want to know more? Our ExpressVPN review is just the right place to start.
---
IPVanish – Fast, secure, and reliable VPN for Warzone
| | |
| --- | --- |
| VPN | IPVanish |
| Based in | USA |
| Logs | No logs (audited) |
| Price | $2.49/mo. |
| Support | Email and Chat |
| Refund | 30 days |
| Website | IPVanish.com |
IPVanish is an excellent VPN choice for Call of Duty Warzone players. With its high-speed servers, IPVanish ensures that the game runs smoothly and without lag, which is crucial for a fast-paced, real-time shooter game like Warzone. This VPN service has a wide network of servers across the globe, allowing players to connect to the closest server for optimal performance. The closer the server, the lower the ping rate, which translates to less lag and a better gaming experience.
Moreover, IPVanish has a strong focus on security, using AES-256 encryption to protect your data. This means that while you're immersed in the intense battles of Warzone, your online activity remains private and safe from any potential online threats. This is particularly important for gamers who want to keep their personal information and gaming accounts secure.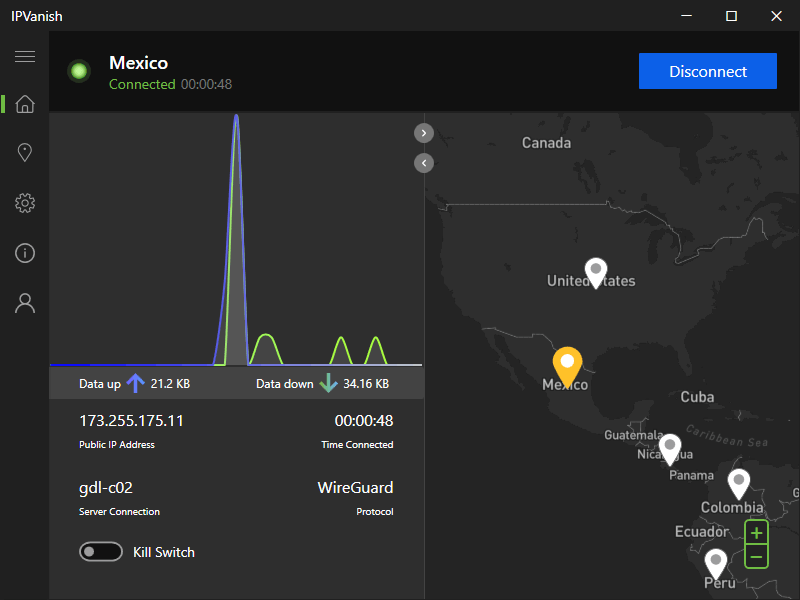 Another significant advantage of IPVanish for Warzone players is its policy against bandwidth throttling. Some Internet Service Providers (ISPs) might limit your internet speed during peak gaming hours, which can severely affect your gameplay. However, with IPVanish, your ISP won't be able to detect that you're gaming, thus ensuring consistent and uninterrupted gaming sessions.
IPVanish also supports unlimited simultaneous connections, so you can protect all your gaming devices at once or even share with your friends. This makes it a great VPN for multiple device connections. Whether you're playing Warzone on your PC, console, or smartphone, IPVanish has got you covered.
In conclusion, with its fast speeds, robust security, anti-throttling features, and support for multiple devices, IPVanish is undoubtedly a solid VPN for Call of Duty Warzone players.
+ Pros
Strong security features, multiple VPN protocols, and a kill switch

Extremely fast and reliable connection speeds

Wide range of reliable apps

Unlimited simultaneous connections

Audited, no-logs policy

Ability to unblock popular streaming services like Netflix, Disney+, and BBC iPlayer
– Cons
No cryptocurrency payment options
Based in the United States
IPVanish Black Friday Deal is live:

Get 81% off IPVanish (drops the price down to $2.49 per month):
(Coupon is applied automatically.)
See our IPVanish review for more info.
---
How to play Warzone with a VPN on your PC
Now, we are ready to do an in-depth guide on setting up a VPN for Call of Duty. What you need to do is…
1. Buy a premium VPN
All of the services we've mentioned are fast and have more than enough servers.
2. Install and start your VPN
3. Connect to the server of your choice
For bot lobbies, you will want to pick countries that have the least amount of Warzone players. For the best ping, it should also be relatively close. Depending on your location, we'd recommend Egypt, Argentina, Singapore, Sri Lanka, or Hawaii.
Note: Prepare to experiment before finding servers with the best performance. Overall, in terms of performance, the best options remain NordVPN and Surfshark.
4. Open Warzone
Make sure that you are connected to a region that corresponds to your VPNs server location. You should also take a look at your ping. Ideally, it should be below 50ms, but <100ms is still acceptable.
5. Play Warzone with a VPN
How to use VPN for Warzone on your console
If you are playing from PlayStation or an Xbox, setting up is a bit more complex. This is because consoles don't allow you to install VPNs. To circumvent this, you'll have to create a mobile hotspot on your computer.
1. Connect to the VPN on your PC
For best performance, we recommend using NordVPN.
2. Go to Command Prompt
Right-click on Start, open Search, and type in cmd.
3. Create a mobile hotspot
Copy/paste this code: netsh wlan set hostednetwork mode=allow ssid=XXXXX key=YYYY.
Instead of XXXXX type in any network name and replace YYYY with a proper password. Hit Enter and your new connection should be set up. Lastly, type in "netsh wlan start hostednetwork".
4. Connect your gaming console to this new network
5. Enjoy playing Warzone!
!Note: Alternatively, you can also use a VPN router to play Warzone. Our guide will show you how to set the up and show you what are the best VPN routers on the market.
Why should I play Warzone with a VPN?
After all, you can easily play Call of Duty without fancy VPNs. While you don't need to use them, here are our reasons why you should, at least, consider them.
1. Lower your ping and latency
If you regularly have high ping, it's possible that your ISP is slowing your internet connection. This can easily make Warzone unplayable, or, at best, give you a competitive disadvantage.
By using premium VPNs, you can easily connect to a new server and unleash your full speed, so you can continue giving out your best performance.
2. Find bot lobbies
With a good VPN, you can easily connect to servers in another country and fight against less (or more) skilled players. This way, you can quickly rise through leaderboards and improve your K/D ratio.
3. Prevent DDoS attacks
There are a lot of players that are sore losers, and they can exact their revenge by initiating a DDoS attack. This can stifle your internet connection and make Warzone unplayable, so it's important to protect yourself.
If you use the best VPNs for Warzone, you will hide your IP address and become immune from these kinds of attacks.
How to find bot players
If you want easier games, it's crucial to understand how Warzone's matchmaking system works.
Besides your skill level, matchmaking is also controlled by your ping and location. If you connect to servers in countries with fewer players, your games will suddenly get easier.
It's also important to consider when you are playing Warzone. Since a majority of players hop in the evening hours, aim to play in the morning. If you are connecting to foreign countries, you should also factor in their timezone. For example, if you connect to a server in Africa from the US, you will get an 8-hour time difference which you can use to your advantage.
!Note: Your latency will vary depending on your real location, so it's best to do a speed test after connecting to a new server. For the best gaming experience, you'll want to use the one that's closest to your country.
Can I use a free VPN to play Warzone?
Although there are a lot of free VPNs to choose from, we've found that they are pretty disappointing when it comes to gaming.
This is because they are constrained by the same limitations: low speed, lack of servers, and IP addresses. Premium services don't face the same issues as they are usually well-funded. This is why free VPNs won't ever compare to paid alternatives. You could check out free trial VPNs, however, especially the NordVPN free trial.
The limitations we've mentioned will greatly affect your in-game performance. First, you can expect network errors that will keep putting you back in the lobby. Even if you manage to enter a game, it's likely that you will experience high latency, which can make it impossible to play normally and enjoy your match. Finally, free VPNs usually have a monthly bandwidth limit, and you can easily reach it in just a few games.
Basically, playing Call of Duty Warzone with a free VPN would likely be a frustrating experience. Still, we have even more concerns that we would like to share.
The problem with Free VPNs
A vast majority of free VPNs are not safe to use from a privacy and security standpoint. A recent study done on over 270 free VPNs came with unnerving statistics:
84% of free VPNs didn't encrypt user traffic and leaked data
75% of VPN apps use third-party trackers
38% of free VPNs contain some form of malware
So, along with being limited in function, free VPNs might put your data and even your device at risk. They can even try to redirect you to phishing sites and sell your data to third-party companies and advertising agencies. After all, they need to generate profit in some way.
While it's grim, there are still some free VPN services that try to make the best of it. Even though they are not the best VPNs for Warzone, they might still help you in climbing the ranks.
Summary on the best VPNs for Warzone
Now that we've reached the end of this guide, you surely understand the importance of using a good VPN for Warzone. We also showed you exactly how to set up a VPN for Warzone and also covered the top choices based on your own gaming needs.
While any of the VPNs recommended in this guide should work for your needs, our top recommendation for the best VPN for Warzone remains NordVPN. It offers the fastest speeds and best network for gaming with no lag and superior performance.
Finally, we'll finish up this Warzone VPN guide by going over some Frequently Asked Questions (FAQs).
Best VPN for Warzone FAQs

Are you allowed to use a VPN on Warzone?


Yes. Since Warzone's Security and Enforcement policy doesn't cover VPNs we can safely assume that you can use them to reduce latency and improve your gameplay.


Do VPNs really work for Warzone?


Yes, but you will need to subscribe to a premium VPN to really reap the benefits. We recommend using NordVPN, Surfshark, or ExpressVPN.


What is the best region for bot lobbies in Warzone?


Currently, the three most popular locations are Egypt, Hawaii, and Argentina, since their players are usually not highly skilled.

This article on the best Warzone VPNs was last updated on November 7, 2023.