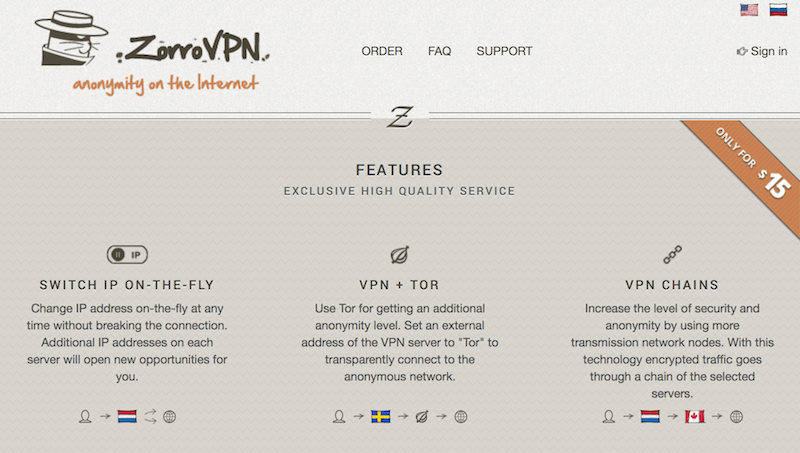 ZorroVPN is a smaller VPN service that provides you with features to attain the highest level of online anonymity. Their high-end server network allows you to create multi-hop VPN chains with every server (up to four hops). For an even higher level of anonymity, you can create a multi-hop VPN chain that exits onto the Tor (anonymous / onion) network. While this may seem complicated, these advanced features make ZorroVPN one the best VPNs for privacy.
The main drawback with ZorroVPN is that they don't offer any of their own applications. This means you'll need to use third-party software, such as Viscosity, or other open-source options. Setup is also slightly more complex than other VPNs (but still not overly complicated). And if you need help, the support team can assist you via email, Skype, chat, and even TeamViewer (direct remote assistance).
*Discount* ZorroVPN is offering RestorePrivacy visitors an 11% off discount. Just use the link/button below and then enter RESTOREPRIVACY as your coupon code during checkout.
+ Pros
Features to give you the highest level of online anonymity and privacy
Multi-hop VPN chains, up to 4 servers (self-configurable)
VPN with Tor available on every server
No logs whatsoever
Strongest encryption available
Large server network
Fast and reliable
Discount for RestorePrivacy visitors
– Cons
No proprietary apps (must use third-party software and applications)
Setup is slightly more complex

Connections
5

Price*
$8.90
*with 11% discount

Jurisdiction
Belize

Privacy Tests
Passed all tests.
This honest ZorroVPN review takes a close look at one of the best VPNs on the market for privacy.
23 March 2017
Recommended
Pricing and discount
Here is the pricing breakdown from the ZorroVPN website (without 11% discount):
1 month: $15
2 months: $25
3 months: $36
6 months: $68
12 months: $120
*DISCOUNT* Use any ZorroVPN link on this page, and then enter the discount code RESTOREPRIVACY during checkout for an additional 11% off.
The discount would bring the price down to $8.90 per month with the 12 month plan.
While this is on the higher end of the price spectrum, if you're looking for a VPN that provides the maximum level of online anonymity, ZorroVPN is arguably worth the price. Perfect Privacy also offers VPN chains, but this feature is only available on Windows and Linux platforms with their VPN Manager app (currently).
With ZorroVPN, you can use multi-hop VPN chains on everything:
Windows
Mac OS
Android
iOS
Linux
Routers
ZorroVPN offer many payment options: Bitcoin, PayPal, Perfect Money, Credit Cards, and a variety of other options.
After entering the required information and completing your purchase, you'll be sent an email with your username and password. Purchasing the subscription and logging in to the client area only took a couple minutes – no problems to report.
Refund policy – ZorroVPN offers a clear-cut 7 day refund policy if you're not satisfied. There are no hidden clauses or bandwidth restrictions either. See the website for more details.
Company information and jurisdiction
The company behind ZorroVPN is Network Octet Ltd., which is based in Belize. This allows ZorroVPN to be completely log free, while also being more protected from the influence of various authorities. They also provide a regularly-updated warrant canary, which further shows they're serious when it comes to customer privacy.
According to the website, ZorroVPN is "the result of our professional experience in the area of anonymity and network security." There aren't too many other details about the company on the website, other than the fact that it's also offered in the Russian language. For a privacy-focused VPN, everything looks good.
ZorroVPN does not offer any VPN apps
While many VPNs focus on marketing and creating nice-looking apps (which usually don't work well), ZorroVPN instead focuses on providing a perfect and very secure server infrastructure. This is the foundation of their VPN service, which can be used through third-party and open-source applications. They have the infrastructure to support all major devices and applications.
The main drawback with this, however, is you'll need to use third-party applications with their VPN, such as Viscosity, Tunnelblick, or other options. If you go with Viscosity, which is an excellent VPN application, it will cost $9 (lifetime license).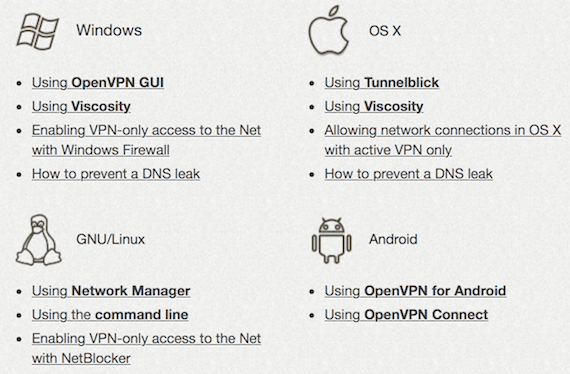 ZorroVPN also supports routers and iOS devices: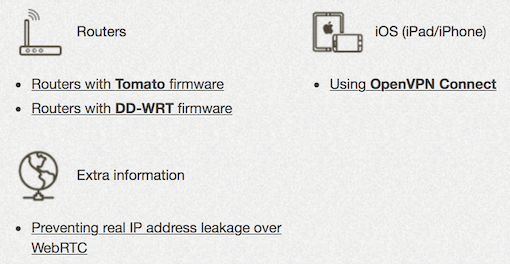 Features: maximum online anonymity
ZorroVPN is unique in that it provides features for attaining the maximum level of online anonymity.
Only OpenVPN AES 256-bit – ZorroVPN only uses OpenVPN AES-256 bit encryption with 4,096 bit authentication. This is the gold standard for privacy – the absolute highest level of encryption available. And because it's OpenVPN, it will still provide you with speed and reliability.
VPN to Tor 
ZorroVPN makes it easy to combine VPN with Tor (anonymous network) for maximum anonymity. This means that all traffic first goes through the VPN server and then exits onto the Tor network, which itself adds three different anonymous hops (onion).







You can set this option up on any VPN server. Simply choose the Tor network as the exit node.
Multi-hop VPN cascading
It's also easy to create a multi-hop VPN "chain" with up to four different VPN servers. By creating a multi-hop VPN chain, the IP address associated with your device is being replaced at every different hop.









In a world of NSA and GCHQ mass surveillance, it's not crazy to assume that VPN servers are being monitored for incoming and outgoing IP addresses and traffic. But by creating a multi-hop VPN chain, you will replace your IP address and re-encrypt your traffic across multiple servers – giving you even more anonymity with each consecutive hope.
A multi-hop VPN chain is one of the best tools for maximum online anonymity.
VPN with Proxy
ZorroVPN also provides you with the ability to use a VPN in combination with a proxy, both before and after the VPN server.


proxy



proxy


VPN cascade + Tor = maximum online anonymity
For the absolute highest level of online anonymity, you can create a chain of up to four VPN servers, with the last server exiting onto the Tor network.













When you also consider that ZorroVPN is using OpenVPN AES-256 bit encryption with 4,096 bit authentication, it becomes clear just how strong and unbreakable this setup is. Without creating a custom solution, this configuration is the closest you can get to being truly anonymous online (along with other best practices for privacy).
ZorroVPN server network
ZorroVPN currently has servers in approximately 80 different locations in 51 different countries. You can see all the locations on the website.
Because ZorroVPN doesn't dump most of their resources into creating apps and marketing, they can focus their energy on providing a secure, fast, and reliable server network. This is the backbone of any VPN service, and the most important feature to closely examine.
In testing out different server locations, I found their network to be very fast and reliable. I didn't experience any connection issues or speed problems.
Testing ZorroVPN's features
For this ZorroVPN review, I tested out their VPN using the following applications:
Windows using OpenVPN GUI
Windows using Viscosity
Mac OS using Tunnelblick
Mac OS using Viscosity
Viscosity is probably the best option for Windows and Mac OS users. This is a premium third party VPN application (cost is $9) that's been around for a while and works perfectly. It also performed better than Tunnelblick and OpenVPN GUI in my testing.
Tunnelblick and OpenVPN GUI worked OK, but both were a bit clunky to use when compared to Viscosity.
VPN with Tor
If done correctly, using a VPN together with the Tor network can give you a very high level of anonymity.
You can easily create a VPN + Tor chain in the client area on the website, and then import the configuration into your VPN app. First, select which VPN servers you want in your VPN chain. Then select Tor as the exit node on the last server, and finally download/import the configuration.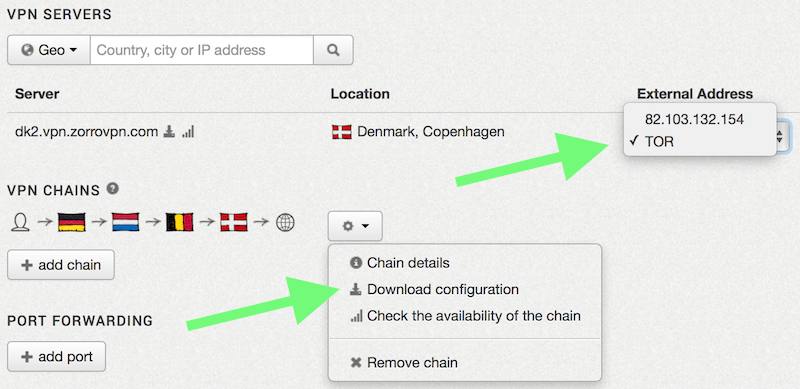 The configuration above is a chain with VPN servers in Germany > Netherlands > Belgium > Denmark. Then I selected the Denmark server's exit node to be the Tor network, which added three more anonymous Tor hops (for a total of 7 different hops!). Then I downloaded this setup configuration (as an OpenVPN file) and imported it into my VPN application.
Note: All of this takes less than a minute – and once you've imported the configuration file, you can instantly connect to this chain/server setup with one click in your VPN application.
Testing results: The features worked perfectly. For an application, Viscosity worked much better than Tunnelblick and OpenVPN GUI.
Security and privacy test results
ZorroVPN was put through a rigorous serious of privacy and security VPN tests. These tests checked for:
IPv4 leaks
IPv6 leaks
DNS leaks
Tor connectivity/functionality
Using the Perfect Privacy IP check tool, I was able to test for IPv4 leaks, IPv6 leaks, and Tor connectivity all at the same time. As you can see below, my chain of four different VPN servers plus the Tor network (for a total of 7 hops) worked perfectly without any leaks.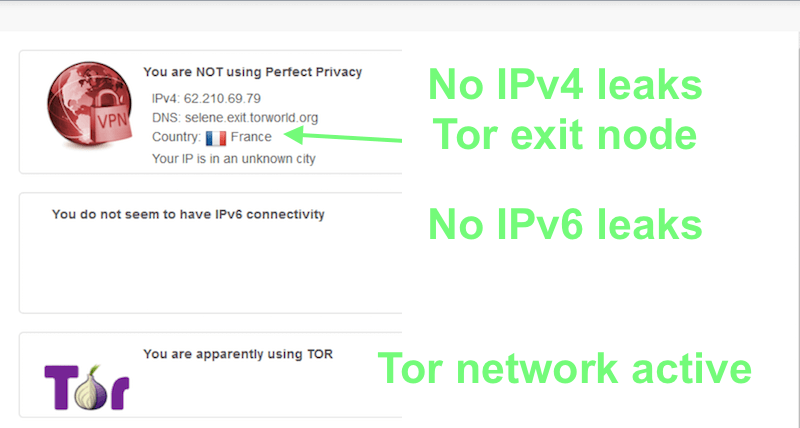 IPv6 leak protection – ZorroVPN provides IPv6 leak protection directly from the membership area, where you can configure your internal IP address, and also block IPv6 traffic.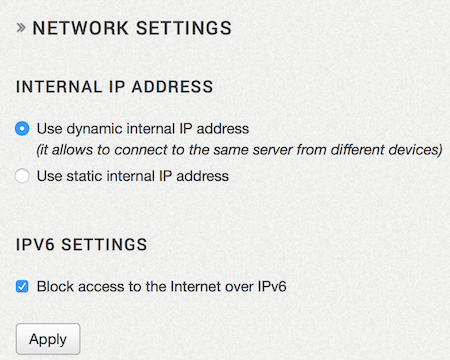 DNS leak protection – ZorroVPN provides clear instructions on their website for setting up DNS leak protection. You can manually configure DNS leak protection settings on your computer (Windows and Mac) or setup DNS leak protection within Viscosity. Either method should work well – but always test to make sure.
No DNS leaks were found in testing numerous ZorroVPN servers.
Conclusion on privacy and security tests: Running ZorroVPN through a number of tests did not find any problems – everything worked perfect:
Privacy and security tests: perfect (no leaks were found)
Features testing: perfect (everything worked as described on the website)
Speed testing
All of ZorroVPN's servers tested in this review offered excellent speeds and reliability. I tested a variety of different VPN servers throughout Europe: all the servers worked great and I only lost about 1-2 Mbps off my benchmark speed (without a VPN).
The speeds achieved with ZorroVPN's multi-hop cascade feature are also impressive. Datacenter to datacenter transmissions can be very fast, so you don't necessarily have to sacrifice speed for more privacy/security. Just keep in mind distance (ping), which will reduce your speed no matter how fast the servers are.
Regarding the VPN + Tor chain, the main thing to remember is that Tor will always be slow. Adding it to a big VPN chain just slows everything down even more, but it does provide a very high level of anonymity.
Overall, for the best mix of performance and anonymity, a double or triple hop VPN chain with nearby locations is your best bet.
No logs
ZorroVPN is a no logs VPN service with an excellent privacy-friendly jurisdiction in Belize. Here's their logging policy, directly from their FAQ page:

Short and to the point. (Note: there's no need for a convoluted answer if they simply don't keep logs.)
Great support
ZorroVPN provides some of the best customer support I've experienced in testing out different VPNs. They offer many different support options: email, chat, Skype, Teamviewer, and even Twitter.
I sent the support department a number of general questions during the daytime and typically received a response within 20-30 minutes.
On the website they emphasize how willing they are to help their customers get everything setup properly – and I found this to be the case.
Signup (with discount)
The first thing to do is go to the ZorroVPN website and purchase a VPN subscription. Keep in mind, you have a 7 day money-back guarantee to test everything out.
When signing up, you can use the 11% off discount – just enter the discount coupon RESTOREPRIVACY when you place your order.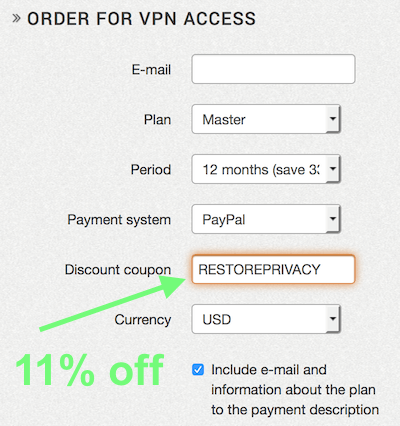 After completing the purchase, you'll get an email with your subscription details.
ZorroVPN setup
After you receive the confirmation email, go to the website and sign in to the members area. From there, you can then download software to use ZorroVPN on up to 5 different devices.
If you're using ZorroVPN on Windows or Mac OS, your best option would be to use the Viscosity VPN app. You can download the latest version directly from the ZorroVPN client area, and then test it out for 30 days for free. (No sense buying Viscosity right away if you can use it for a month to test it out free.)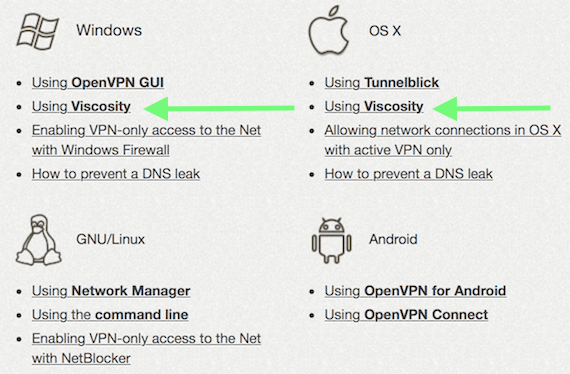 To import a server configuration file to your VPN client, you can choose between UDP or TCP, which port to use, as well as MTU packet size.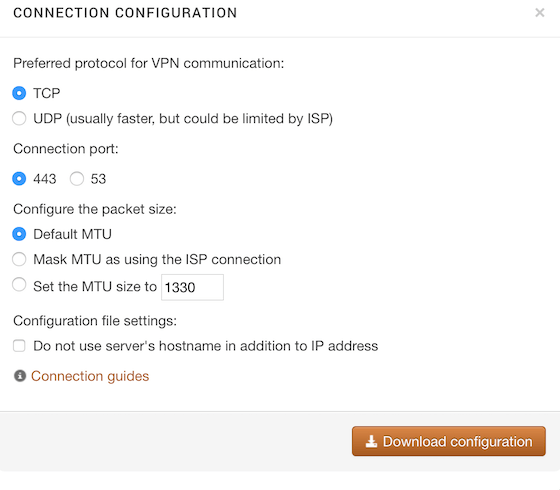 To create a VPN chain with fast speeds, ZorroVPN's configuration tool will show you the added Ping for every hop. This lets you optimize both security and performance.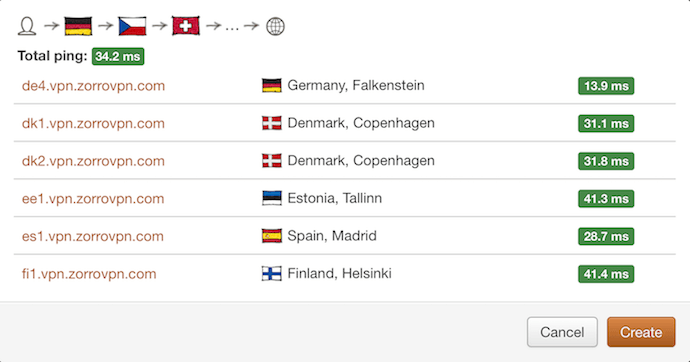 Tips: before using ZorroVPN, you may want to enable the following privacy options:
DNS leak protection (either manually on your computer or within Viscosity)
Enable IPv6 leak protection from the member's area on the ZorroVPN website
Setup a "kill switch" to block traffic in the event of a dropped VPN connection (see instructions on the website for different operating systems)
It may take some time to get everything configured and setup properly, but after that, using ZorroVPN is fast and easy.
ZorroVPN Review Conclusion: Recommended
ZorroVPN earned a 4.7 out of 5 rating. Some people may want a VPN that provides their own applications. If that's the case, Perfect Privacy may be worth considering because they also offer multi-hop VPN cascading, very strong security/privacy features, and their own applications (for Windows and Linux).
ZorroVPN is a very unique VPN provider that focuses on their network and advanced privacy options. They provide very a high-quality VPN service with maximum security and anonymity features, without all the annoying marketing and tacky slogans. The main drawbacks, however, are the higher price, no proprietary applications, and setup is a bit more complicated.
+ Pros
Features to give you the highest level of online anonymity and privacy
Multi-hop VPN chains, up to 4 servers (self-configurable)
VPN with Tor available on every server
No logs whatsoever
Strongest encryption available
Large server network
Fast and reliable
Discount for RestorePrivacy visitors
– Cons
No proprietary apps (must use third-party software and applications)
Setup is slightly more complex
So who should use ZorroVPN?
Anyone who wants to achieve the highest level of anonymity possible, using the advanced privacy features that ZorroVPN provides for all devices (Windows, Mac OS, Linux, Android, iOS, and even routers). While it is on the higher end with price, their privacy features really make ZorroVPN stand out in a crowded VPN market.