The mission of Restore Privacy is to give you all the information and tools you need to restore your online privacy and secure your electronic devices.
Everything published on this site is honest, free of charge and open to everyone.
Nothing is locked behind a paid membership wall.
All of our reviews are 100% honest and based on actual testing results.
No paid reviews
Restore Privacy does not do paid reviews.
Many websites are paid to write reviews by the companies/services they are "reviewing".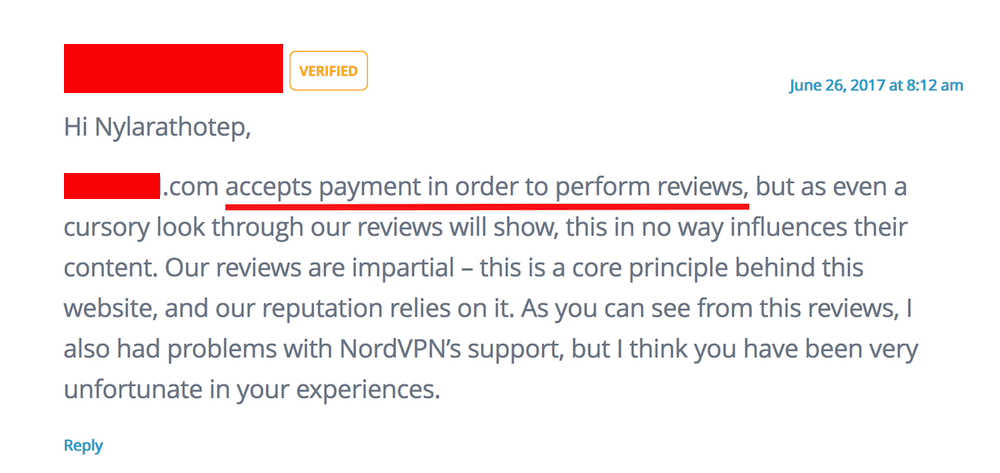 Getting paid to "review" something creates an obvious conflict of interest. Unfortunately, this is quite common online.
Instead, we review VPNs independently and are never paid to conduct a review or test the service.
No paid advertising
Restore Privacy does not accept payment for advertising.
Just like with paid reviews, paid advertising would create bias and an obvious conflict of interest.
If this website was dependent on revenue from paid advertising, and we found massive problems with our advertiser's VPN, what are the chances of that information being published?
Furthermore, what are the chances that our top advertiser would be featured as the "best VPN"?
Example 1: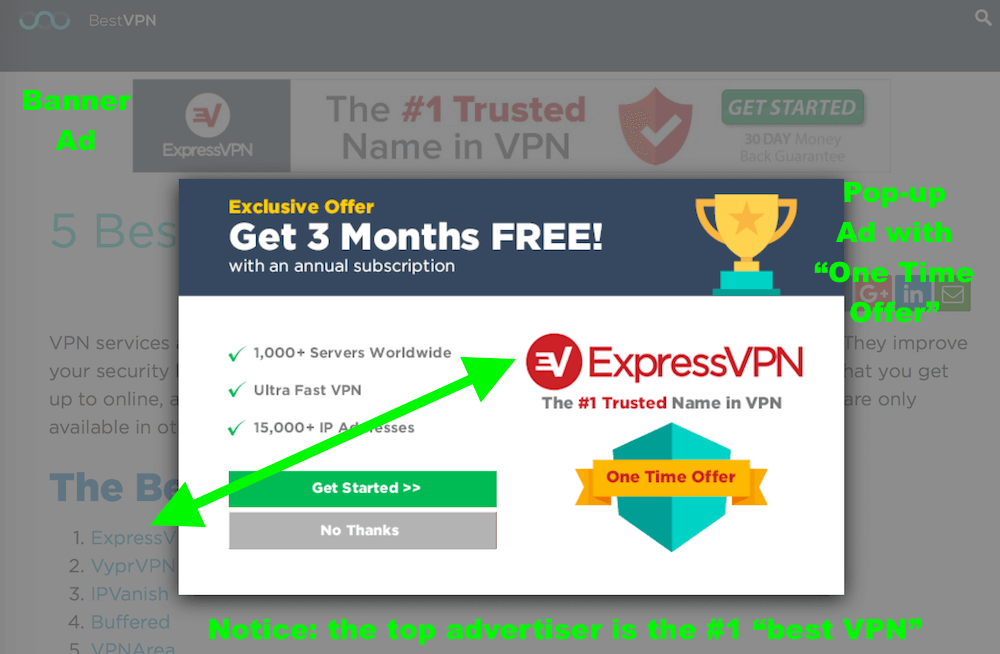 Example 2: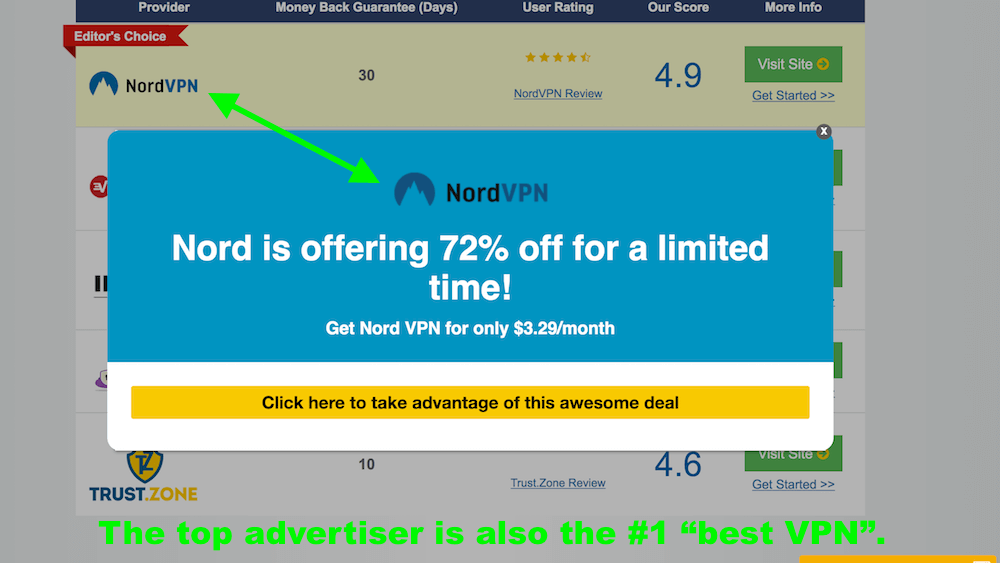 You see the trend.
It is for this reason that we do not have any advertising:
NO banner ads
NO pop-ups
NO advertising
No paid rankings
Restore Privacy will not be paid to rank/recommend certain VPNs over others.
Paid rankings seem to be a problem with "review" sites – although this is difficult to prove. Some VPN providers even openly allude to this by encouraging affiliates to "make [blank]VPN your number-one recommended provider" for financial gain.
You get the point here.
Support Restore Privacy
There are four main ways you can support Restore Privacy and our mission to bring you high-quality information on privacy and security:
Link to Restore Privacy's articles and guides.
Share information from this site on social media.
Purchase products/services through links on the site. (We may earn a small commission if you choose to buy, at no additional cost to you – not a penny!)
Donate to Restore Privacy. Please keep in mind, Restore Privacy is not a non-profit, and as such, your donations are probably not tax deductible. Nonetheless, all donations are greatly appreciated!
(Side note: in general, non-profits are often a scam – although there are exceptions. The top executives of the non-profits often make a fortune, with next to nothing going to the actual cause. There are many examples of this: cancer charities, veterans charities, international "aid" charities… etc.)
Donate with Bitcoin:
19Lzr4R36B9oFDnLb59q4oLWo5uThwUnkJ
Full Transparency
Here are a few facts about RestorePrivacy.com in the interest of complete transparency:
RestorePrivacy.com is owned by Restore Privacy, LLC. Being an LLC (Limited Liability Company) helps to protect the people working on this project.
Restore Privacy, LLC is incorporated in the United States. Being incorporated in the United States allows us to be completely honest with everything, because free speech is protected under the US Constitution (1st Amendment).
Restore Privacy is independently owned and operated. There seems to be some "review" websites that are owned by VPN companies themselves. All recommendations are based on extensive testing and research.
How do we make money?
Restore Privacy relies mainly on affiliate commissions to cover the costs and expenses of running this site. If you purchase a router on Amazon or a VPN subscription through a link on this site, we may earn a small commission – at no additional cost to you.
Donation options were also recently added. But for whatever reason, most people don't donate.
Aside from hosting and other fixed costs, an enormous amount of time is invested into researching and testing privacy solutions. Time is not free – everyone needs to earn a living.
To maintain as much independence as possible, we do not do any advertising, paid rankings, or paid reviews. While we do have affiliate relationships with some businesses, we work hard to maintain as much independence as possible and base all recommendations on extensive, unbiased testing.
Who is Sven Taylor?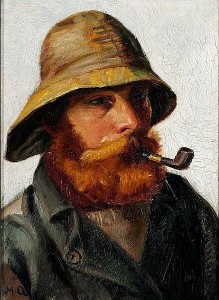 Sven is the main editor behind Restore Privacy.
One day, Sven finally had enough with the continual erosion of privacy at the hands of corporate and government entities.
Even worse, he realized that these exact same trends were unfolding throughout the world: United States, United Kingdom, Canada, Australia, Europe…
At that point, Sven realized it was time to take action. He created Restore Privacy to provide people with effective privacy solutions, which seemed like a better idea than waiting around for someone to fix these growing problems.
Overall, Sven keeps a pretty low profile to protect his privacy. But the Danish fisherman in this painting is rumored to bear an uncanny resemblance to the the elusive editor 😉
We take your privacy seriously
This website is all about providing you with useful privacy and security information.
To align with this mission, we do not use Google Analytics to track visitors.
We do however use Clicky, which is a basic web analytics program to help us determine the content our visitors like the most.
Feedback
If you have any tips, feedback, or general suggestions, please use the contact page to get in touch. All feedback is appreciated because it helps keep the site focused on the topics most important to our readers.