The mission of RestorePrivacy is to give you all the information and tools you need to restore your online privacy, secure your electronic devices, and stay safe online.
Everything published on this site is honest, free of charge, and open to everyone. Nothing is locked behind a paid membership wall or email signup form.
Here's what we're about.
KISS principle
One of the goals with RestorePrivacy is to publish free guides that follow the KISS principle:
The KISS (Keep it simple, stupid) principle states that most systems work best if they are kept simple rather than made complicated; therefore simplicity should be a key goal in design and unnecessary complexity should be avoided.
Online privacy and security do not have to be overly complicated. Unnecessary complexity may also be a barrier for people who are interested in restoring their privacy. To help with this process, and to reach a larger audience, the guides on RestorePrivacy are written in a simple, yet informative style.
Regardless of your technical proficiency, you should be able to implement the solutions provided on this website for your unique situation.
So how else is RestorePrivacy different from other websites you see online?
No ads
RestorePrivacy does not host any ads and we do not accept payment for advertising.
Just like with paid reviews, paid advertising would create bias and an obvious conflict of interest. If this website was dependent on revenue from paid advertising, and we found problems with our advertiser's product, what are the chances of that information being published?
Another problem with ads, generally speaking, is that they violate your privacy and can also be a security risk. (Nearly all ads also function as tracking.)
No sponsorships or paid reviews
RestorePrivacy does not accept any sponsorships or payments to promote products or services. Products and services are only recommended based on our own test results and research.
RestorePrivacy does not do any paid reviews. Many websites are paid to write reviews by the companies/services they are "reviewing". This can come in many forms, but essentially the product or service is buying a good review. Unfortunately, this is quite common online.
With RestorePrivacy, all products/services are reviewed independently and we are never paid to conduct a review or test the service. Lastly, we will never be paid to change or modify any review.
No paid rankings, paid content, or paid linking schemes
RestorePrivacy will never be paid to rank/recommend certain products or services over others.
We will also never publish paid content or do "sponsored" posts. While the site does highlight a variety of different security and privacy tools, we are never paid to do so.
And finally, we do not participate in any kind of paid link scheme. In other words, we will never be paid to link to certain websites, blogs, articles, etc. We follow standard webmaster guidelines and do not accept payment for links or content in any form.
No invasive tracking
RestorePrivacy does not use Google Analytics or other invasive tracking software. Instead, the site uses Clicky, which anonymizes visitor IP addresses, is fully compliant with GDPR data privacy regulations, and is officially certified by Privacy Shield for data protection compliance.
Complete independence
Another disturbing trend you can see in online media is the tendency for the review website and the products being reviewed to be owned by the same entity.
There are various reports floating around about VPN companies creating or buying out review websites. There are also examples of VPN review sites having direct ownership of VPNs they recommend to their readers. This also the case with various "privacy" websites.
Needless to say, RestorePrivacy remains completely independent and has no ownership or financial stake in ANY of the products or services appearing here.
Additionally, RestorePrivacy is not owned by any VPN service, digital media company, or any other entity. Instead, RestorePrivacy is owned and operated by a single privacy activist and incorporated as a single-member LLC, with no outside owners or external financial interests
Meet the RestorePrivacy team
Our operation consists of a small team of like-minded privacy and security enthusiasts.
Bill Mann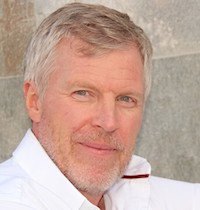 Bill specializes in explaining complex technical topics to a non-technical audience. In his 30+ year career, he has covered many of the technological advances that shape our lives today.
From the earliest civilian uses of the internet and personal computers to the mind-boggling technologies of today, his writing has helped regular people understand systems they might otherwise find incomprehensible.
Today, Bill uses those skills to help people protect their privacy and security against the ever-growing assaults on both.

---
Heinrich Long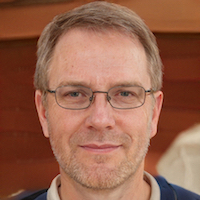 Heinrich was born in a small town in the Midwest (USA) before setting sail for offshore destinations. Although he long chafed at the global loss of digital privacy, after Edward Snowden's revelations in 2013, Heinrich realized it was long past time to join the fight. Heinrich enjoys traveling the world, while also keeping his location secret and digital tracks covered.
---
Sven Taylor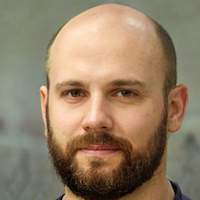 Sven Taylor is the founder of RestorePrivacy. With a passion for digital privacy and online freedom, he created this website to provide you with honest, useful, and up-to-date information about online privacy, security, and related topics. His focus is on privacy research, writing guides, testing privacy tools, and website admin. When he's not working on this site, Sven enjoys spending time outdoors, fishing, and hanging out with family.
---
Social media accounts
The only social media account used by RestorePrivacy is the official Twitter account here.
Neither Sven Taylor, nor RestorePrivacy, nor the owner of the site have any other social media accounts. Any other accounts you may see, aside from the official Twitter account here, are fakes.
How does RestorePrivacy pay the bills?
From the beginning, we have had donation options for our readers to support this site and cover the costs. Unfortunately, we learned that practically nobody donates to a site that offers free information. Covering the costs to run the site (full time) via donations is simply not possible.
RestorePrivacy refuses to run ads for three main reasons:
Ads would abuse the privacy of our readers (ads function as advanced tracking and data collection tools for advertising networks – use an ad blocker)
Ads can be a security risk (see malvertising)
Ads could create a conflict of interest
And as noted above, we also refuse to have any kind of sponsorships or paid content of any kind.
This restricts the ability of the website to make money. In order to continue operating the site and covering all costs and time involved, RestorePrivacy has a select few affiliates that align with our mission. If you purchase a router on Amazon or a VPN subscription through a link on this site, we may earn a small commission at no additional cost to you. As a general rule, we refuse to work with companies that have bad track records and/or dishonest practices.
Aside from hosting and other fixed costs of running a website, an enormous amount of time is invested in researching, writing, and testing various privacy and security tools.
Support RestorePrivacy
There are four main ways you can support RestorePrivacy and our mission to bring you high-quality information on privacy and security topics:
Share information from this site with others – spread the word.
Link to RestorePrivacy's articles and guides.
Purchase products/services through links on the site. (We may earn a small commission if you choose to buy, at no additional cost to you – not a penny!)
Donate to RestorePrivacy.
If you want to support RestorePrivacy with a donation, here is our Bitcoin address:
1DyDcJgSg1LUMN8TmQSEbA7m8vwYc4zWqY
All donations are appreciated!
Contact
We can be contacted via the contact form here.