The mission of RestorePrivacy is to give you all the information and tools you need to restore your online privacy and secure your electronic devices.
Everything published on this site is brutally honest, free of charge and open to everyone. Nothing is locked behind a paid membership wall. We do our best to cover online privacy topics that are most relevant to our visitors.
All of our reviews are 100% honest and based on actual testing results.
Feedback
If you have any tips, feedback, or general suggestions, please use the contact page to get in touch. All feedback is appreciated because it helps keep the site focused on the topics most important to our readers.
Who is Sven Taylor?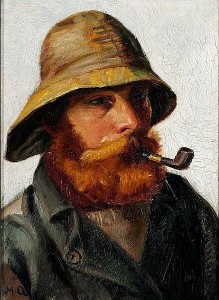 Sven is the editor of RestorePrivacy.
One day, Sven finally had enough.
It became obvious that no matter who was in political office, the war against our online privacy continued on. Even worse, he realized that these exact same trends were unfolding throughout the world: United States, United Kingdom, Australia, Europe…
At that point, Sven realized it was time to take action. He created RestorePrivacy to provide people with effective privacy solutions, which seemed like a better idea than waiting around for someone to fix these growing problems.
Overall, Sven keeps a pretty low profile to protect his privacy. But the Danish fisherman in this painting is rumored to bear an uncanny resemblance to the the elusive editor 😉
We take your privacy seriously
This website is all about providing you with useful privacy and security information.
To align with this mission, we do not use Google Analytics to track visitors. We do however use Clicky, which is a basic web analytics program to help us determine the content our visitors like the most.
Like the info? Support the project
If you like the information and resources provided on this website, please considering supporting the project. We are currently limited on resources, but would like to expand RestorePrivacy to publish more in-depth reviews and guides, while also covering more of the latest privacy news topics.
You can support us by:
Linking to this website.
Sharing useful information from this site.
Purchasing products/services through links on this site (we may earn a small commission if you choose to buy – at no additional cost to you).