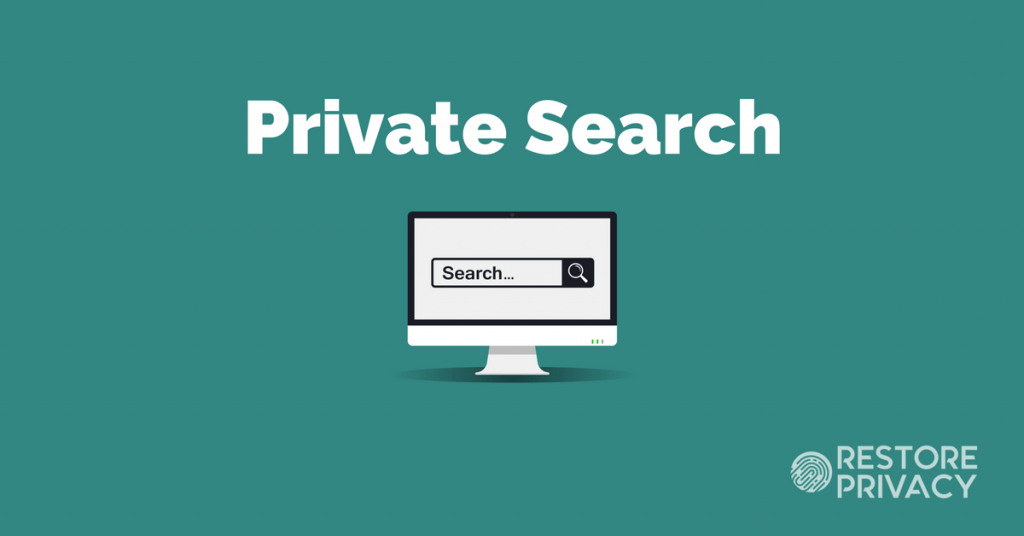 Did you know that most of the popular search engines are actually data collection tools that abuse your privacy?
The standard search engines (Google, Bing, Yahoo, etc.) track and record everything you search for. Your typical search engine records the following information any time you use it:
Your IP address
Unique identifier (stored in browser cookies)
Search terms
Using a search engine can disclose highly personal information about you, depending on what you are searching for. The information collected can then be used to hit you with targeted ads or sold to third parties.
The other issue is that there is no real way to "opt out" of this information being collected. That being said, there are three ways to further protect your privacy, regardless of which search engine you decide to use:
Use an internet browser that is hardened to protect your privacy (see the secure browser and Firefox privacy guides).
Stay logged out of your accounts if you are using services from Google, Yahoo, etc. to make it more difficult for them to track you.
Aside from these precautions, you can also use a search engine that respects your privacy…
Which search engine is best for privacy?
It's difficult to definitively rank or determine the best search engine for privacy because there are many factors to consider. Ideally, a search engine would return great results while also respecting your privacy. Unfortunately, there is often a tradeoff here, so it really comes down to the user and what you determine works best for your situation.
The list below contains some good privacy-friendly search engines, which you can test out for yourself.
Startpage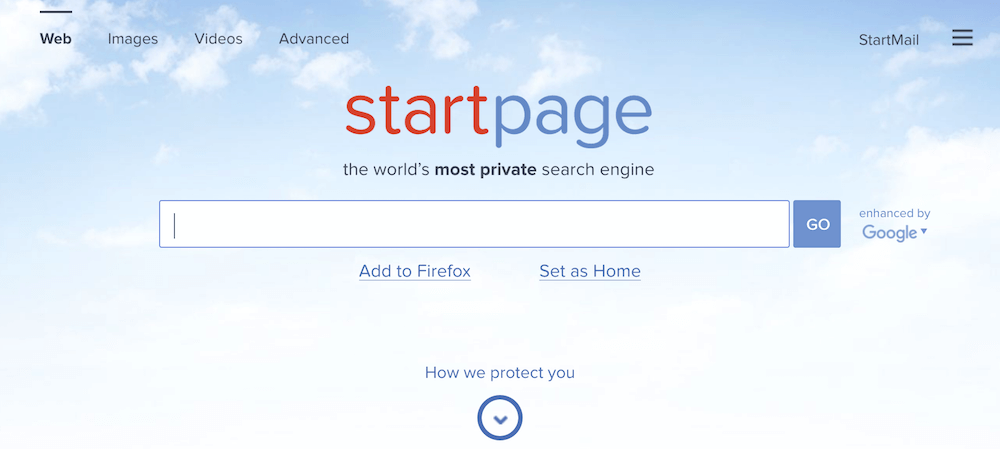 Startpage is a great option if you want to get Google search results, but with more privacy. I've found that Startpage does well in the area of search results – better than most of the other alternatives. It also gives you advanced filtering options and the ability to search for pictures and video.
Startpage was originally called IXQuick and founded by David Bodnick in 1998. Previously, IXQuick and Startpage were two separate search engines, but it looks like IXQuick now redirects users to Startpage. You can get more history about the company and their policies on their About Us page.
Startpage does quite well in the area of user privacy. It does not log any user data or share any information with third parties. Startpage is officially based in the Netherlands, which is a favorable jurisdiction for privacy.
Proxy feature – Another great feature with Startpage is that it includes a proxy, through which you can view images, videos, and websites. You will see a proxy link next to every search result.
Searx.me

Searx is an open source metasearch engine that gathers results from other search engines while also respecting user privacy. One unique aspect with Searx is that you can run your own instance. The drawback with your own instance, however, is that your search results won't be mixed with other users (and therefore linked to your IP address). Searx is open source and available on GitHub.
Another great aspect of Searx is that it is very customizable. You can modify exactly what search engines Searx pulls results from in the user preferences area. You can also narrow down results with different categories – it's all under your control.
Public instances – Because Searx is open source and freely available for anyone to use, there are a number of different public instances you can utilize. However, just like with Tor nodes, anyone could set up a "rogue" instance and potentially log user activity, as Searx explains here. For this reason it may be best to use searx.me.
Qwant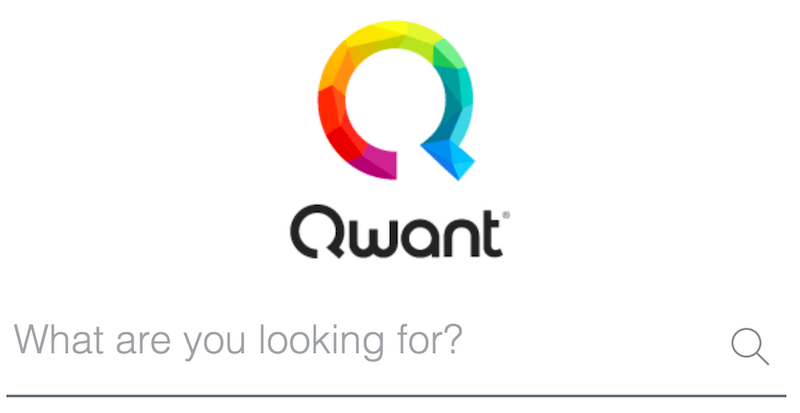 Qwant is another private search engine that is based in France and was started in 2013. Being based in Europe, the data privacy protections are much stricter, as compared to the United States, for example. It promises to protect user privacy (no tracking) and keep people from getting stuck in the filter bubble.
Another unique feature with Qwant is that it can categorize search results by "web", news, and social media results. The Qwant homepage also includes news stories, trending people, events, and other interest stories. Qwant also continues to grow, with over 10 million searches per day.
If you want the privacy protection that comes from being based in Europe and the search results are to your liking, then Qwant is an excellent option to consider.
DuckDuckGo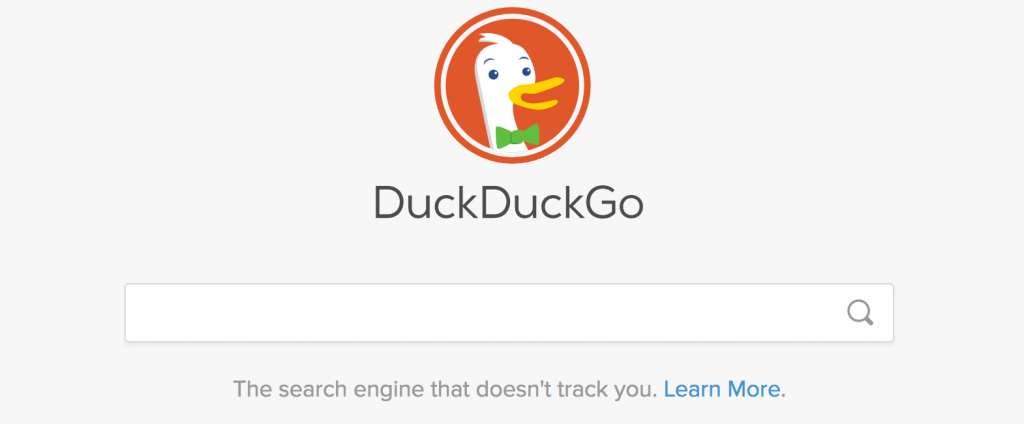 DuckDuckGo is a US-based search engine that was started by Gabriel Weinberg in 2008. It generates search results from over 400 sources including Wikipedia, Bing, Yandex, and Yahoo. DuckDuckGo has a close partnership with Yahoo, which helps it to better filter search results. (Note: Yahoo is now owned by the US telecom giant Verizon, which has worked hard to dismantle net neutrality.)
To finance operations, DuckDuckGo generates money through advertisements and affiliates, further explained here. Similar to Google and other search engines, DuckDuckGo will display ads at the top of your searches. DuckDuckGo has partnered with Amazon and eBay as affiliates.
Searches are saved – DuckDuckGo has a verbose privacy policy that mainly discusses other search engines. It's only when you get toward the bottom that you learn DDG is saving all your search queries:
We also save searches, but again, not in a personally identifiable way, as we do not store IP addresses or unique User agent strings.
This is important because your search terms may convey personally identifiable information, such as your name or social security number.
Why are they saving your search terms? The privacy policy states, "We use aggregate, non-personal search data to improve things like misspellings."
Disconnect Search

Disconnect Search is primarily a browser-based search tool, but it can also be used through their website. It sources its results from other major search engines, such as Google, Bing, Yahoo, and others. Disconnect also allows you to search by location through the browser extension.
Disconnect also offers other privacy tools, including a VPN and a privacy browser. You can read the general privacy policy, which appears to apply to all their products.
Other privacy search engines
There are a number of other smaller privacy search engines, which may also be worth considering. These include:
All three of these options have solid policies in terms of user privacy and are definitely worth trying out.
If there are any other private search engines you feel should be added, feel free to drop a comment below.
Considerations for the best privacy search engine
Here are a few different considerations when looking for the best search engine for privacy:
Search results – Some search engines may do well in the privacy category, but they don't return very good results.
Privacy – Consider what information the search engine is logging when you use their service.
Trust – Trust is difficult to quantify and measure, but it's an important consideration. When considering the trust factor, you may also want to look at the history of the company, the individuals behind it, and their reputation in the industry.
Regardless of which search engine you decide to use, it's always good to take general online privacy measures to protect yourself in these troubling times. This include using a privacy-friendly browser, a good VPN service, and other privacy tools to stay safe online.