The goal of this website is to raise awareness about online privacy and security while also giving people the tools and information they need to stay safe in today's digital environment.
Our friends in the press, media, and blogosphere play a pivotal role and are allies in helping to raise awareness about these issues. As such, we remain available to answer any questions or discuss topics related to privacy, security, and online safety.
Press and media inquiries can contact us directly at the email below and we will respond in a timely manner:
press [at] restoreprivacy.com
Interviews
Aside from email, we are also available for phone calls and direct messages via a secure communication platform, such as Wire Messenger, Wickr, etc. To get contact info for these other communication channels, just email us at press[at]restoreprivacy.com
We are happy to give interviews on privacy and security-related topics. Just drop us a line and we'll make it happen.
Need assistance?
If you are a journalist, blogger, etc. who needs assistance with securely and privately communicating with your colleagues, whistleblowers, or with any other privacy-related endeavor, please drop us a line and we'll do our best to help you out.
Mission of RestorePrivacy
The mission of RestorePrivacy is to give you all the information and tools you need to restore your online privacy, secure your electronic devices, and stay safe online.
Everything published on this site is honest, free of charge, and open to everyone. Nothing is locked behind a paid membership wall or email signup form.
Check out our Mission page for more info.
Meet the team
RestorePrivacy consists of a small team of like-minded privacy and security enthusiasts.
Bill Mann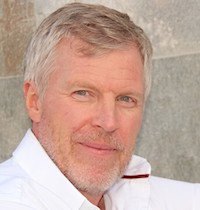 Bill specializes in explaining complex technical topics to a non-technical audience. In his 30+ year career, he has covered many of the technological advances that shape our lives today.
From the earliest civilian uses of the internet and personal computers to the mind-boggling technologies of today, his writing has helped regular people understand systems they might otherwise find incomprehensible.
Today, Bill uses those skills to help people protect their privacy and security against the ever-growing assaults on both.

---
Sven Taylor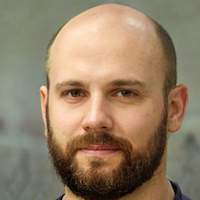 Sven Taylor is the founder of RestorePrivacy. With a passion for digital privacy and online freedom, he created this website to provide you with honest, useful, and up-to-date information about online privacy, security, and related topics. His focus is on privacy research, writing guides, testing privacy tools, and website admin. When he's not working on this site, Sven enjoys spending time outdoors, fishing, and hanging out with family.
---
---
Heinrich Long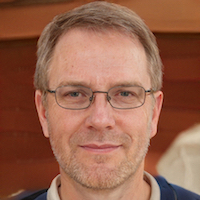 Heinrich was born in a small town in the Midwest (USA) before setting sail for offshore destinations. Although he long chafed at the global loss of digital privacy, after Edward Snowden's revelations in 2013, Heinrich realized it was long past time to join the fight. Heinrich enjoys traveling the world, while also keeping his location secret and digital tracks covered.
---
RestorePrivacy Logo
Here is the official logo of RestorePrivacy:


---