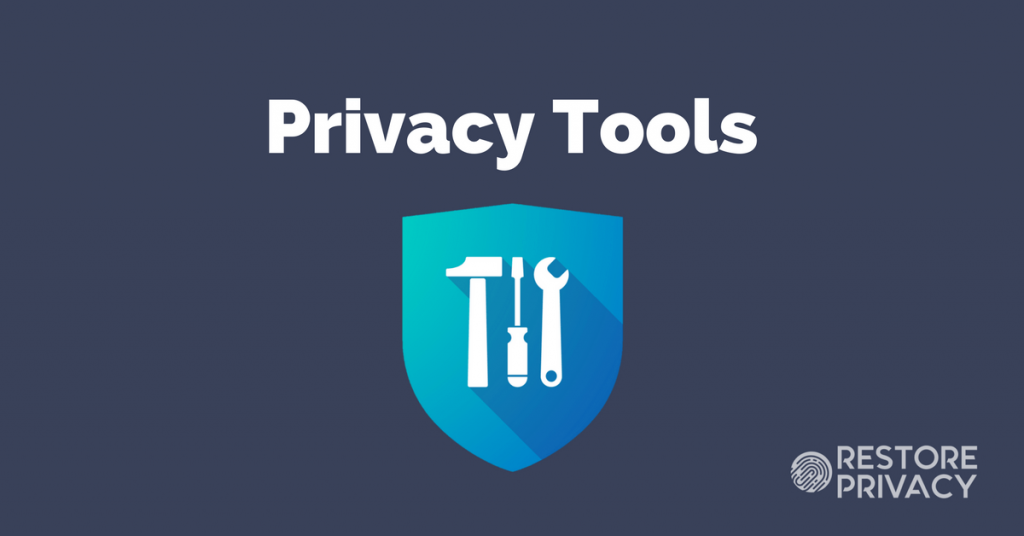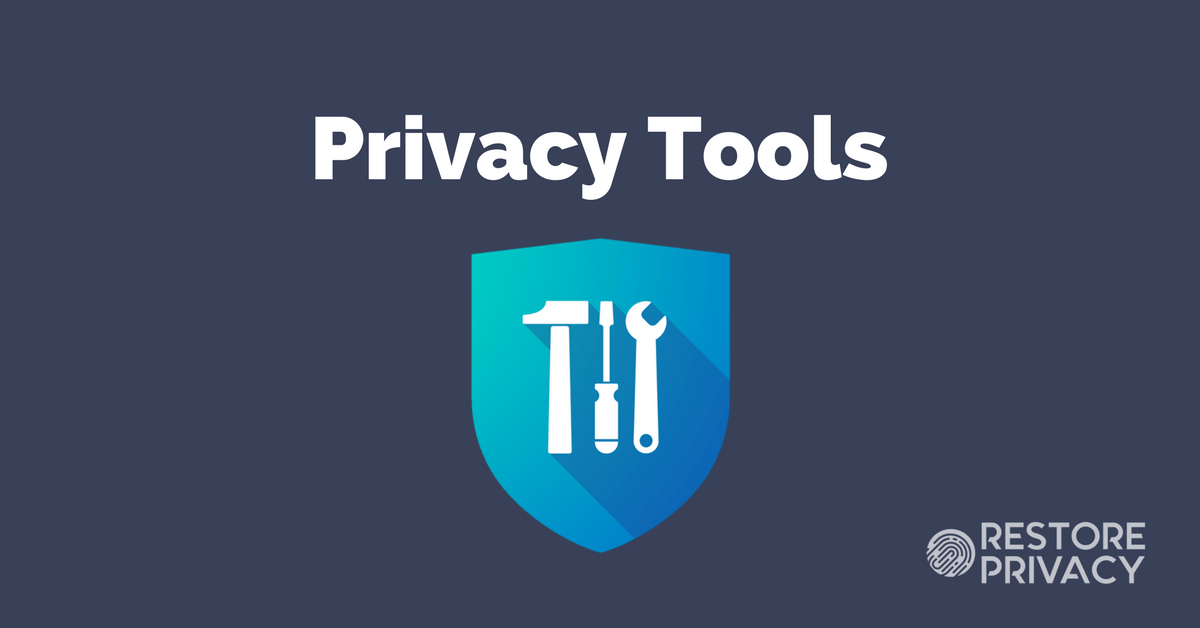 You are living in tough times when it comes to online privacy and security. Corporate and government entities are collecting your data like never before.
Here are a few examples illustrating the overall trend:
While the trends are alarming, there are relatively simple solutions to restore your privacy.
But before we begin, one key consideration is your threat model. How much privacy and security do you need. The answer to this question will vary for each individual. Some people only want to torrent random movies with more privacy. Others, such as investigative journalists, may be publishing leaks about corruption at the highest levels of government – they would likewise need more protection.
Here are some privacy tools to get you started.
Privacy Tools
---
Virtual Private Network (VPN)
Using a good virtual private network is one of the simplest and most effective ways to protect your privacy, secure your devices, and also access blocked/censored content online. While VPNs are gaining popularity, there are a number of problematic free VPN apps that collect user data, as well as VPN scams and marketing gimmicks.
Below are some of the best VPN services based on testing and reviews:
---
---
---
---
---
---
Keep in mind, the "best VPN" will likely vary for each person depending on your own unique needs and circumstances.
---
Private internet browser
Choose your internet browser carefully.
Google Chrome should generally be avoided due to privacy concerns.
Firefox is a great browser that is quite secure and can be configured and modified for more privacy. Check out the Firefox privacy guide to get started.
One issue to also consider when it comes to privacy is browser fingerprinting. This is a complex issue that involves tracking and identification through unique settings and preferences on the device you are using. Researchers have determined this to be a highly accurate method for de-anonymization.
Methods for combatting this problem are discussed in the browser fingerprinting guide, which explains how to use the Tor browser with a VPN, and the Firefox privacy guide, which explains how you can configure Firefox to resist fingerprinting.
Another browser worth mentioning is the Brave browser. One great benefit to the brave browser is that it comes with built-in protections against advertisements and tracking. One drawback, however, is that it is also vulnerable to the WebRTC leak vulnerability, because it is based on Chromium.
Browser add-ons worth considering – As discussed in the Firefox privacy guide, here are a few good browser add-ons that may be worth considering:
uBlock Origin – A powerful blocker for advertisements and tracking.
HTTPS Everywhere – This forces an HTTPS connection with the sites you visit.
Cookie AutoDelete – Deletes those unwanted tracking cookies.
Privacy Badger – Another add-on from the Electronic Frontier Foundation, Privacy Badger blocks spying ads and trackers.
uMatrix – While this may be overkill for many users, this powerful add-on gives you control over requests that may be tracking you on various websites.
NoScript – This is a script blocker that allows you to control which scripts run on the sites you visit.
Pairing a good VPN service with a secure and private browser will go a long way to restoring your privacy.
---
Advertisement, tracking, and malware blocker
A good ad blocker is essential for privacy and security reasons. As mentioned above, ads function largely as tracking, collecting your browsing history and online behavior for third parties to hit you with targeted ads.
Ads are also a security threat since the vast majority of online ads are fed in through third-party domains that can be hijacked or used to deliver malicious payloads (see malvertising).
Here are a few ad-blocking options
Use an ad-blocker through a VPN (such as TrackStop). Drawbacks: only works if you are connected to the VPN.
Use various browser add-ons. Drawbacks: only works with compatible browsers. Many free ad blockers collect and sell user data, or allow "acceptable ads" that have paid off the ad-blocking company.
The dangers of ads – In 2016, Google took down:
over 900,000 ads containing malware
112 million "trick to click" ads that install dangerous software/viruses onto your device
80 million fraudulent ads that "deceived, misled, or shocked" users
Block those ads!
---
Secure messaging apps
Below are different secure messaging applications. Keep in mind, many popular messaging services, such as WhatsApp, are not secure. Consider these alternatives:
---
United States
Free
Windows; Linux; Mac OS; iOS; Android
Yes
---
United States
Free
Android; iOS; Windows; Linux; Mac OS
Yes
---
Switzerland
$2.99
Android; iOS
Partially
---
Switzerland
Free
Windows; Linux; Mac OS; Android; iOS
Yes
---
Private search engine
The big search engines (Google, Yahoo, Bing) record and track your searches, which helps them to build a user profile for their advertising partners. Consider these alternatives instead:
---
Private Email
Insecure email providers like Gmail, Yahoo and iCloud are all bad options when it comes to privacy and security. You regularly read about these providers and their users getting hacked, or cooperating with surveillance authorities (PRISM program). Here are some alternative options:
---
---
---
---
---
---
---
---
---
---
---
---
---
Secure/encrypted router (with a VPN)
If you're looking for a relatively simple way to secure your entire home network and all devices, a VPN on a router is an excellent option. A good VPN router will:
extend the benefits of a VPN to all your devices without installing software
protect you against mass surveillance and internet service provider (ISP) spying
secure your home network against attacks, hacking, and spying
unlock the entire internet, allowing you to get around geographic restrictions, blocks, and censorship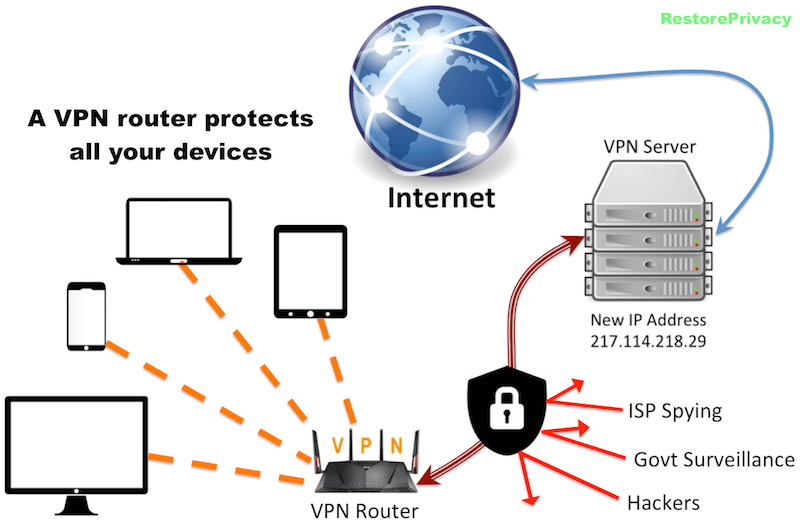 The only brand that currently offers a large selection VPN-enbaled routers is Asus. The default Asus firmware, which is called ASUSWRT, supports OpenVPN, PPTP, and L2TP, right out of the box (no flashing required).
When choosing a router, the biggest consideration is processing power (CPU). Running a VPN on a router is a very CPU-intensive task requiring the router to process lots of encrypted data. For these reasons, it's typically good to go with a router that's at least 800 Mhz or more.
For an in-depth overview of all the different VPN router options, see this VPN router guide.
I have also put together three different setup guides using the AsusWRT firmware with different VPN providers:
---
Firewall and Network Monitor
Using a third-party firewall and network monitor is a good way to see what connections are being made by various apps in the background on your operating system. These apps can affect your privacy when they "phone home" to send third parties various data from your operating system. With Windows and Mac OS, for example, there are many applications that are that are connecting to various servers and sending data.
Here are a few good options worth considering:
GlassWire – GlassWire describes itself as a "network monitor & security tool with a built in firewall." GlassWire offers a free Android app and a paid Windows app. The GlassWire Android app is purely a network monitor with no blocking features. However, the Windows app offers more features and full blocking capability. There are many great features and monitoring preferences you can use with GlassWire, which you can test for free:
Get a Free Download at GlassWire.com
Little Snitch – Similar to GlassWire, Little Snitch also gives you the ability to monitor all connections going through your Firewall. Little Snitch is only available for Mac OS, but it provides many different features and blocking options. It also has a feature to show you the geographic location different apps are connecting to. Check out Little Snitch here.
---
Operating system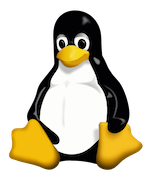 Consider using the free and open source Linux operating system. There are many different versions of the Linux operating system designed for different types of users:
If you want the look and feel of Mac OS or Windows, check out Elementary OS.
Tails is another privacy-focused operating system that can be run live on a USB drive, CD, or SD card.
Problems with Windows and Mac OS
Windows – The latest version of Windows (Windows 10) is a platform built for total surveillance – giving corporations and governments complete access to everything you do on your machine. The basic problem is that the operating system is entirely built on data collection.
Mac OS – While Apple may be slightly better in terms of privacy, it too has many problems. Just like Microsoft, Apple has configured its operating systems to collect vast amounts of your private data.
---
Restore your privacy
That's all for now, although this guide will continue to be updated with more privacy tools and information.
Good luck.