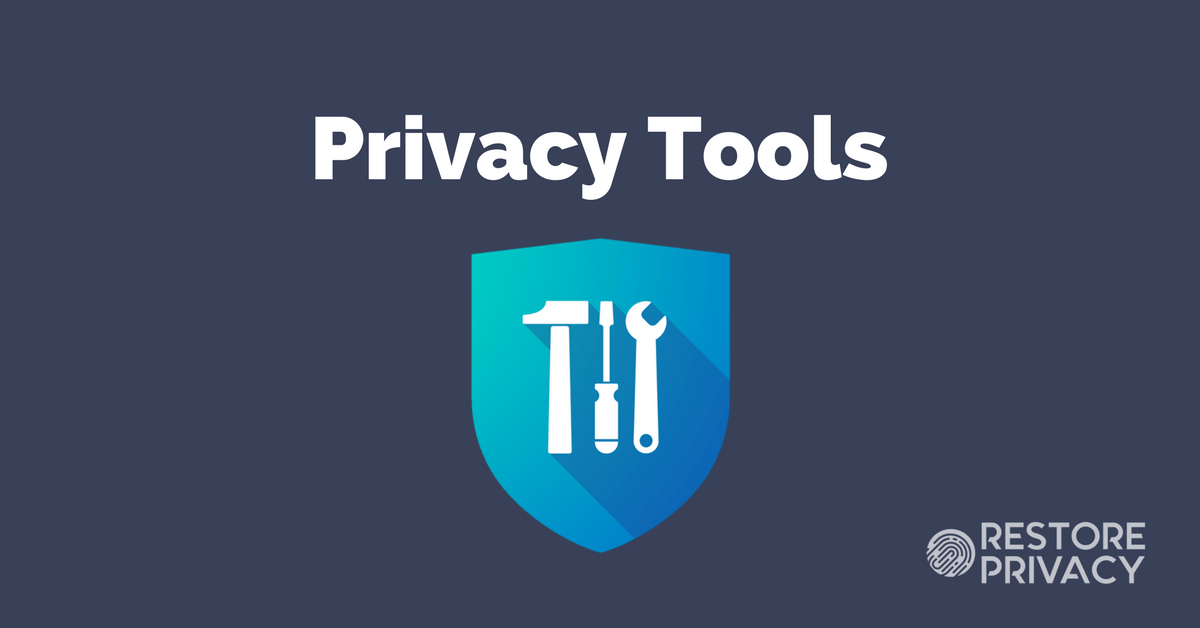 Let's just be honest for a second.
When it comes to online privacy, things are getting pretty bad. Here are a few examples illustrating the overall trend:
Mass surveillance continues to strengthen around the world – from the US to the UK, Australia, and Europe.
Internet service providers and telecoms are recording private browsing history, text messages, phone calls, locations and more. This information is provided to government agencies and/or sold to third parties and advertisers.
Websites are increasingly hosting malicious and invasive advertisements, which are often designed to track/record your activity or install malware onto your device. (It's time for everyone to use an ad blocker).
So the good news?
You can protect yourself right now with the privacy tools below.
Let's get started.
Privacy Tools List
---
Linux operating system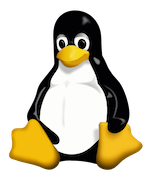 As time goes on it's becoming increasingly obvious that we need to start using alternatives to popular technology platforms. The latest version of Windows (Windows 10) is a platform built for total surveillance – giving corporations and governments complete access to everything you do on your machine.
While Apple may be slightly better in terms of privacy, it too has many problems. Just like Microsoft, Apple has configured its operating systems to collect vast amounts of your private data.
Solution: start using a Linux operating system. Linux is a free and open-source operating system that continues gaining popularity among privacy enthusiasts. There are many different versions of the Linux operating system designed for different types of users:
If you want the look and feel of Mac OS or Windows, check out Elementary OS.
There are many vendors selling pre-configured Linux computers:
---
Virtual Private Network (VPN)
Using a good virtual private network is one of the simplest and most effective ways to protect your privacy, secure your devices, and also access (and share) blocked/censored content online. While VPNs are gaining popularity, you need to be careful to avoid VPN scams and VPN services with known issues and problems.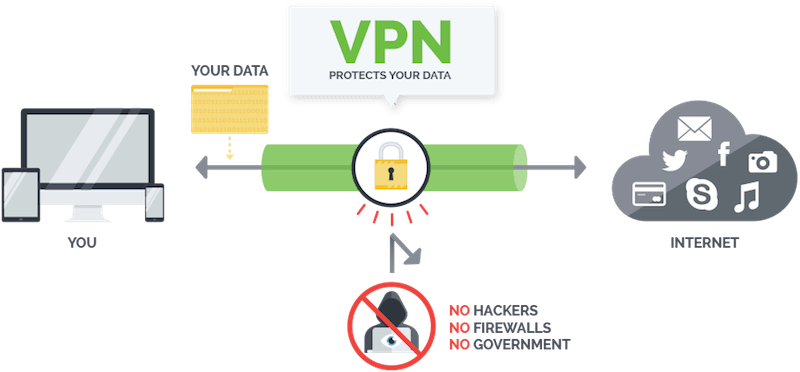 Below are 3 VPN services that I have tested, analyzed and thoroughly reviewed. All of them passed are located in excellent privacy-friendly jurisdictions (outside of 14 Eyes surveillance countries) and passed all privacy/security tests:
For a detailed discussion of the top-performing VPNs see this guide.
---
Private Email
Free (insecure) email providers like Gmail, Yahoo and iCloud are all bad options when it comes to your privacy. These providers have all partnered up with different governments and will gladly hand over your private data to spying agencies and third parties.
The simple solution is to delete your old email account and start using a more secure email provider. Here are three great alternatives:
---
Private search engine
The big search engines (Google, Yahoo, Bing) record and track everything you do with their products. But there are two better, privacy-friendly search engine alternatives:
Searx – A very privacy-friendly and versatile search engine.
DuckDuckGo – This is a great privacy-friendly Google alternative that doesn't utilize tracking or targeted ads. They also have a zero-sharing policy and other good features.
StartPage – StartPage is basically Google, but without the tracking. This is a good option if you want Google search results, without using Google.
---
Private internet browser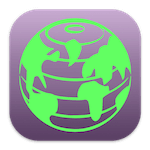 Using a secured and private internet browser will greatly enhance your online privacy. While many people recommend using Firefox with a huge list of privacy add-ons (such as uBlock or Privacy Badger), more add-ons and extensions actually makes you easier to identify and track. This is due to browser fingerprinting.
The best option to protect yourself is to instead use the Tor browser in combination with a good VPN service (instead of the Tor network). The Tor browser is hardened and secured version of Firefox, which has many built-in privacy configurations.
Here's how you can implement this secure browser solution (see images):
Download the Tor browser for your operating system.
In the Tor browser go to the Options button (three lines in the top right corner) and select Preferences icon (image).
Select Advanced > Network > Settings (image)
Select No proxy > OK (image)
Type about:config into the URL bar and hit the enter/return key
In the search box enter network.proxy.socks_remote_dns and then double click to disable (image)
To completely disable the Tor network, go to the search box again and enter extensions.torlauncher.start_tor and then double click to disable (image)
---
Advertisement, tracking, and malware blocker
The internet is becoming increasingly dangerous as more websites host malicious ads and trackers. Even if you don't click anything, your device is still being tracked and can be affected by malicious advertisements. Just last year alone, Google took down:
over 900,000 ads containing malware
112 million "trick to click" ads that install dangerous software/viruses onto your device
80 million fraudulent ads that "deceived, misled, or shocked" users
Solution: block all ads and trackers. Here are three options:
Use an eBlocker, which connects to your router and offers blanket protection for all your devices (while also being able integrate with a VPN or Tor for added online anonymity).
Use a VPN with a built-in advertisement/malware blocker. One VPN that offers a powerful and customizable ad blocker is Perfect Privacy with the TrackStop feature.
Use browser add-ons and extensions. Popular add-ons for Firefox include uBlock Origin, uMatrix, CanvasBlocker, and Privacy Badger. But beware of the potential risks of free add-ons. Browser add-ons will also make you easier to track and identify due to browser fingerprinting.
For an in-depth analysis of these three different options, see Best Ad Blockers for 2017.
---
Secure messaging apps
Insecure messaging is an easy target for those wanting access to your data. So consider some alternatives to WhatsApp and your default messaging service.
You can utilize secure messaging apps for both text messages and calling (VOIP). Two good options are Signal and Threema.
Signal might be the better option because it uses open-source software.
---
Secure phone
One good, privacy-friendly alternative to Androids and iPhones is the Blackphone by Silent Circle (available on Amazon). This is especially the case as many large tech companies have been creating back-door surveillance options on their devices. (Time to replace your hardware.) Telecoms have also been busted repeatedly for installing hidden tracking libraries on popular mobile devices.
Another alternative is to secure your Android or iOS device by: deleting applications, installing a good VPN service, blocking ads and tracking, using secure messaging, and adjusting the device settings. For a complete guide see:
---
Secure/encrypted router (with a VPN)
If you're looking for a relatively simple way to secure your entire home network and all devices, a VPN on a router is an excellent option. A good VPN router will:
extend the benefits of a VPN to all your devices without installing software
protect you against mass surveillance and internet service provider (ISP) spying
secure your home network against attacks, hacking, and spying
unlock the entire internet, allowing you to get around geographic restrictions, blocks, and censorship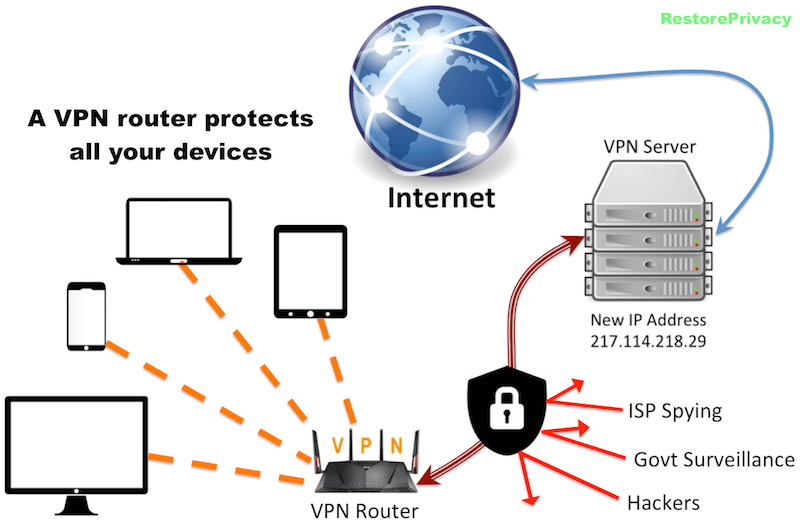 The only brand that currently offers a large selection VPN-enbaled routers is Asus. The default Asus firmware, which is called ASUSWRT, supports OpenVPN, PPTP, and L2TP, right out of the box (no flashing required).
When choosing a router, the biggest consideration is processing power (CPU). Running a VPN on a router is a very CPU-intensive task requiring the router to process lots of encrypted data. For these reasons, it's typically good to go with a router that's at least 800 Mhz or more.
Here is a list of Asus VPN-enabled routers, with corresponding CPU.
Asus RT-N66U (600 Mhz) [Amazon]
Asus AC1750 (RT-AC66U) (600 Mhz) [Amazon]
Asus AC1900 (RT-AC68U) (800 Mhz, dual core) [Amazon]
Asus RT-AC87U (1,000 Mhz – dual core) [Amazon]
Asus RT-AC3200 (1,000 Mhz – dual core) [Amazon]
Asus RT-AC3100 (1,400 Mhz – dual core) [Amazon]
Asus RT-AC88U (1,400 Mhz – dual core) [Amazon]
Asus RT-AC5300 (1,400 Mhz – dual core) [Amazon]
Tip: If you use Perfect Privacy VPN on your router, you can also activate the TrackStop filter, which will block ads, tracking, and malware domains on your entire network, see this guide: Ad Blocker on a Router with a VPN (Perfect Privacy)
For an in-depth overview of all the different VPN router options, see this Ultimate VPN Router guide.
I have also put together three different setup guides using the AsusWRT firmware with different VPN providers:
---
Restore your privacy
You can read more details about how to implement these privacy tools in the Simple Online Privacy Guide.
Overall, the best solution for protecting your online privacy is to use a good VPN on all your devices. This is especially true with the growing problem of internet service providers recording all user activity, such as in the United States, UK, and Australia. VPNs are also an effective tool against mass surveillance, third party snooping, and hackers.
For more information and detailed comparisons see the Best VPNs list.
Amazon disclaimer: RestorePrivacy is a participant in the Amazon Services LLC Associates Program, an affiliate advertising program designed to provide a means for sites to earn advertising fees by advertising and linking to amazon.com.