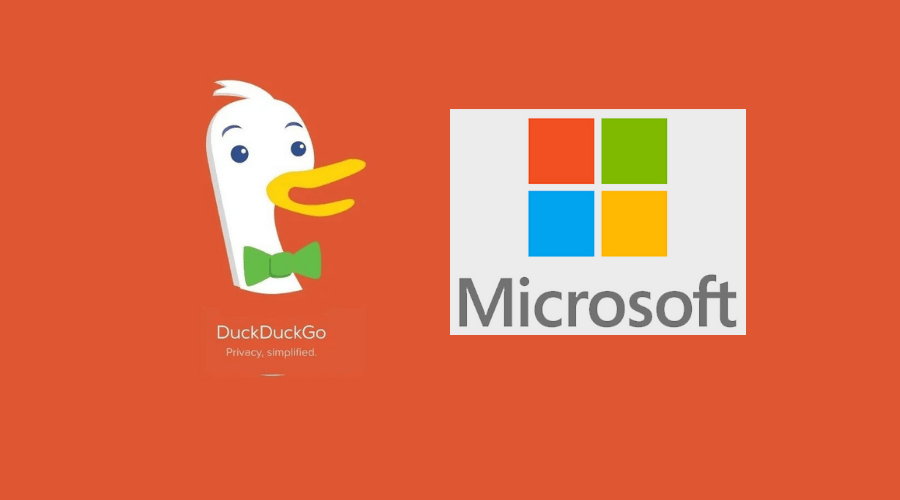 DuckDuckGo seems to be in hot water with its users, this time over a clear and intentional violation of privacy. The blowback has been swift with many in the privacy community condemning DuckDuckGo's apparent hypocrisy by claiming to be private while exposing its users to Microsoft trackers.
This specific issue has to do with DuckDuckGo's "privacy" browser for Android and iOS (not the search engine).
A security researcher named Zach Edwards recently published his findings that show how DuckDuckGo's browser is intentionally allowing trackers for Microsoft domains.
We have previously discussed DuckDuckGo at length in our guide on private search engines. In that guide, I noted how DuckDuckGo partners with Bing to deliver search results and advertising revenue. It seems this basic model/partnership is bleeding over into the realm of browsers where trackers can be used for targeted advertisements.
You can see the full thread from Zach Edwards explaining the situation in more detail here.
DuckDuckGo's Gabriel Weinberg responds
In response to Edwards' thread, DuckDuckGo's CEO Gabriel Weinberg explained the policy. He clarified on Twitter how this was intentional and due to a "search syndication agreement" with Microsoft. Weinberg also claimed to be "working tirelessly" to get this policy changed to improve user privacy.
This is a good attempt to mitigate the controversy, but we are left with one question.
Why was there no disclosure that DuckDuckGo users are being exposed to Microsoft trackers?
Weinberg again claimed that they were prevented from any disclosure due to the confidential nature of the agreement with Microsoft.
There was also an interesting conversation on Hacker News here about the situation. You can see Weinberg attempting to mitigate concerns under the username "yegg" in the comments section.
Recall that Weinberg rose to fame by creating a social network called Names Database that collected the real names and addresses of its users. He then sold the Names Database and all the user data to Classmates.com for "approximately $10 million in cash" in March 2006.
Looking at DuckDuckGo the search engine, it sources primarily from Bing and has had a close advertising relationship with Microsoft for many years. Perhaps we shouldn't be too surprised that the browser is also closely connected to Microsoft.