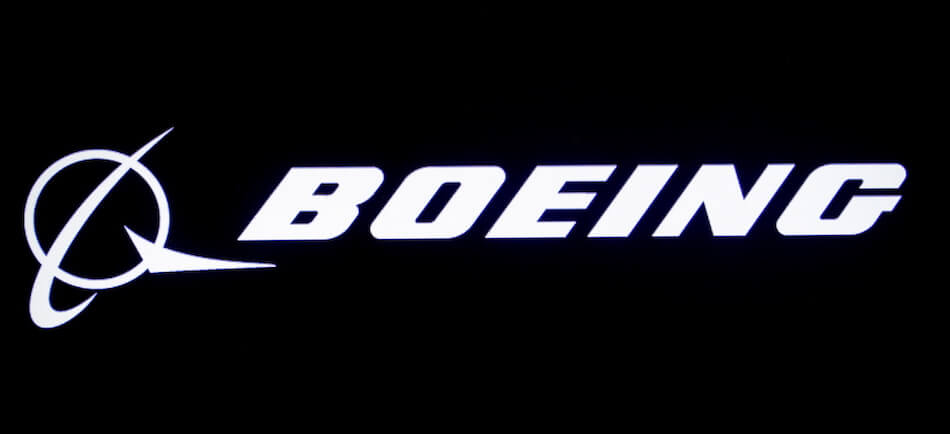 The aerospace and defense industry giant Boeing confirmed to RestorePrivacy that it is assessing claims about a cybersecurity incident by LockBit ransomware group.
The Boeing Company, a highly regarded player in the global aerospace and defense industries, is claimed to be the latest victim of the LockBit ransomware group.
Earlier today, the Russian-linked ransomware group posted Boeing on their dark web leak site and claimed to be in possession of a "tremendous amount of sensitive data" from the aerospace giant.
Below is the Boeing post from the LockBit leak site.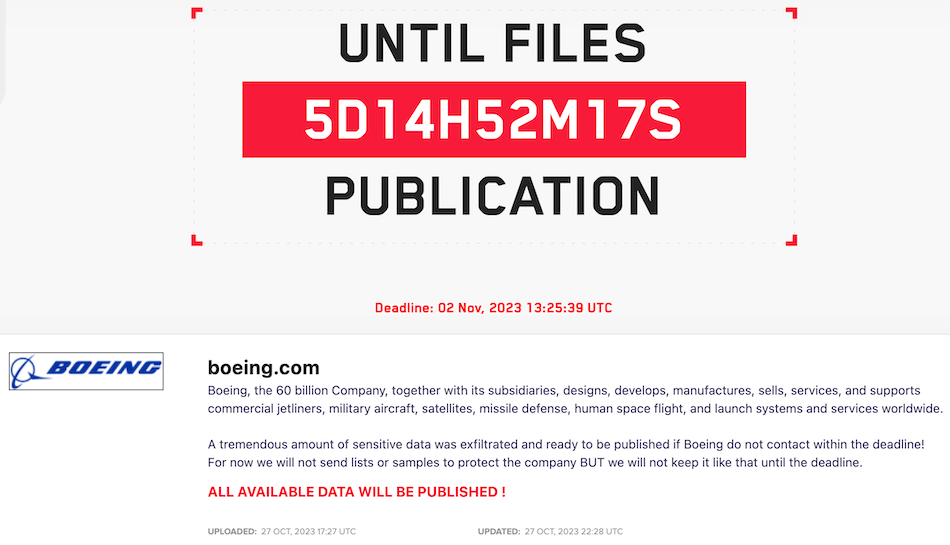 In an email sent to RestorePrivacy on Friday afternoon, a Boeing spokesperson replied to our inquiry with the short statement, "We are assessing this claim."
LockBit also provided RestorePrivacy with information on the situation, stating that Boeing has not yet contacted the group to discuss a resolution.
LockBit has given Boeing a deadline of November 2, 2023, to contact the group to discuss a payout for the deletion of the data. Should Boeing fail to meet the group's demands, the website claims, "ALL AVAILABLE DATA WILL BE PUBLISHED."
About LockBit ransomware group
The LockBit ransomware group is a well-known cybercrime organization that's been active since 2019. It operates on a Ransomware-as-a-Service (RaaS) model, where the core developers provide the ransomware to affiliates who carry out the attacks. LockBit is known for its rapid encryption capabilities, often encrypting files on a victim's network within minutes, making it one of the fastest-operating ransomware strains in existence.
The group primarily targets large corporations and organizations, with a preference for those in the manufacturing, financial services, and healthcare sectors. They take advantage of vulnerabilities in software and use phishing tactics to gain access to the target's network. Once inside, they can rapidly encrypt files and then demand a ransom in exchange for a decryption key. The ransom amount is typically high, often running into several million dollars, and if not paid, the group threatens to leak the encrypted data on the dark web.
Victims of LockBit have spanned across the globe. One of the most high-profile cases involved Accenture, a global professional services company. In August 2021, LockBit breached Accenture, threatening to release encrypted data unless a $50 million ransom was paid. Other notable victims include Bangkok Airways.
The impact of LockBit's attacks can be devastating. Beyond the immediate financial loss from paying the ransom, victims often suffer long-term damage due to loss of sensitive data, disruption of services, and damage to their reputation.
A report from the US Cybersecurity and Infrastructure Security Agency (CISA) claimed LockBit successfully extorted approximately $91 million from US-based organizations. Lockbit is currently one of the most prolific ransomware operations in existence.
Despite efforts by cybersecurity firms and law enforcement agencies to combat LockBit and similar ransomware groups, their sophisticated tactics and rapid evolution continue to pose a significant threat to organizations worldwide.
Further reading: