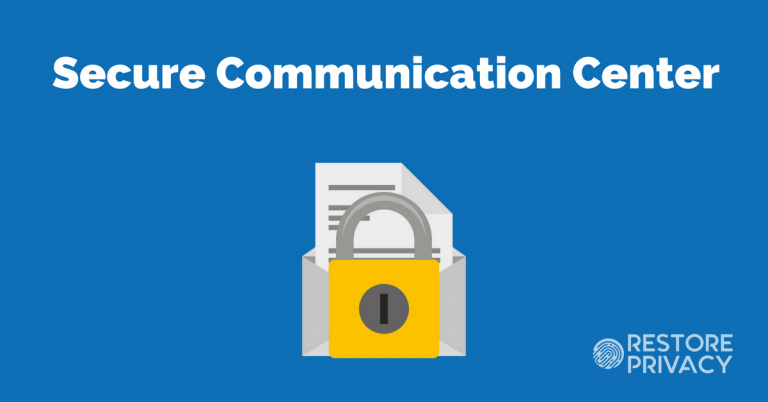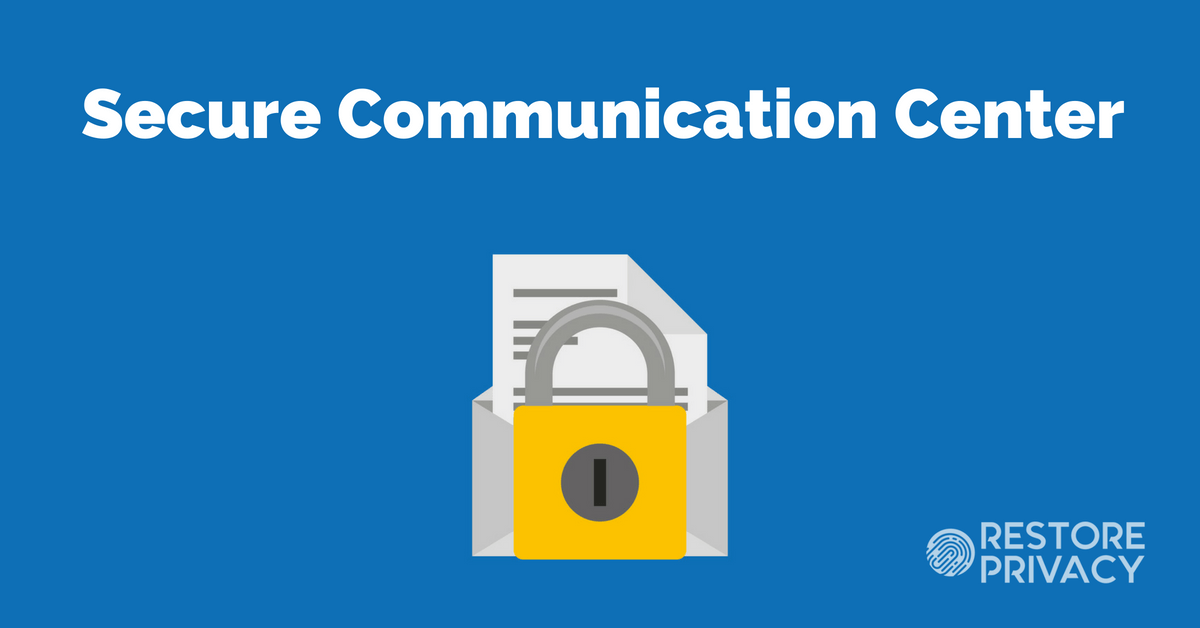 Update June 2019: Tutanota has officially launched the encrypted contact form feature, which they call Secure Connect. This feature is ideal for privacy-conscious media outlets, websites, and whistleblowers who need security and anonymity. Since implementing this one year ago on Restore Privacy, it has become a very popular feature with readers regularly using it to send us tips, suggestions, and questions.
Update October 2019: We had to remove the Secure Connect contact form due to issues with our hosting provider and certificates. The contact page now has a standard form.
---
Restore Privacy is pleased to announce the launch of the Secure Communication Center.
The Secure Communication Center is powered by Tutanota and allows for:
End-to-end encrypted communications between Restore Privacy and our visitors.
Encrypted sharing of files and attachments.
Anonymous contact options without having to use your email address, phone number, or personal information.
Two-way, secure communication, allowing readers to read our response and reply to all messages inside the communication center.
All communications remain fully encrypted and secured on Tutanota servers in Germany.
Why was this launched?
Over the past year, I have received numerous requests for a secure, encrypted communication platform for Restore Privacy visitors. With the site growing, some readers want to send an anonymous tip – others may have random questions or suggestions for the site.
Before the implementation of our Secure Message Center, Restore Privacy was using a basic contact form for WordPress and a generic email provider designed for businesses. However, all that has now changed since switching over to Tutanota.
The Secure Communication Center is set up on its own subdomain and is accessible here.

To send us an encrypted message, simply click Create request. This pulls up a form where you can:
Create a subject
Draft a message
Create a secure password to access our response and reply to the message
Enter an email address for message alerts (totally optional)
Add any attachments/files to the message
After you fill out the information and click send, Tutanota's app will automatically encrypt the message and generate a random reply-to email address. Save this email address and the password you created, which will allow you to access our reply and respond if necessary to the message.
You can later check our response by clicking the Read response button, which brings up a login screen. Enter the login credentials from earlier and you can view and reply to any messages.
Finally, if you don't want to go through the contact form, you can also get our direct email address by clicking the More information link. If you are an existing Tutanota user, you can also email us directly without going through the contact form, since Tutanota automatically encrypts messages to/from other Tutanota users.
Why did Restore Privacy choose Tutanota as our email provider?
Tutanota is recognized as an industry leader in encrypted email solutions. Their values also align with the mission of Restore Privacy. Here are some of the notable features of Tutanota:
Encrypts the body of messages, attachments, and the subject line (which most secure email providers do not)
Strips IP addresses from emails sent and received
Entire mailbox, including emails and address book, are stored encrypted (encrypted at rest) on Tutanota servers in Germany
Based in Germany, with strong privacy protection legislation
Does not store user IP address for login or when emails are sent (no logs)
Anonymous signup (no need for phone or email confirmation)
Can use your own domain and set up an encrypted contact form
Open source code (GitHub)
In terms of privacy and security, Tutanota is among the best you will find. Their encryption implementation secures emails from all third parties – even Tutanota cannot read your messages stored on their servers. They also offer free accounts with up to 1 GB of storage, as well as premium accounts with extra features and more storage.
You can learn more about Tutanota email service.