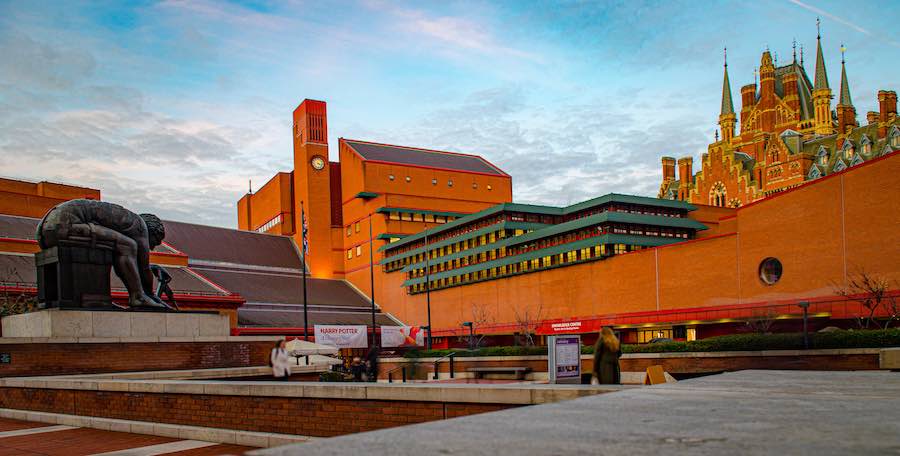 The British Library has been the target of a cyberattack that has rendered various online services unavailable to the public for three days.
The British Library is the UK's national library based in London and one of the largest in the world, containing approximately 200 million items, including books, newspapers, journals, sound and music recordings, maps, stamps, drawings, and manuscripts. Access to it is open to anyone onsite and via online services, offering a vast amount of knowledge to the general public.
Over the weekend, and during the 'Fantasy: Realms of Imagination' exhibition, the organization announced it experienced technical issues affecting the official website, also informing that access to collections would be limited and public Wi-Fi would remain unavailable. Researchers planning to travel to the library to view specific items were told to postpone their visit until the collection services were fully restored. Finally, payments for the Fantasy exhibition would only be possible using cash.
Today, the organization informed via a post on X (the main website is still offline) that the cause of the service outages is a 'cyber incident.'
"We're experiencing a major technology outage as a result of a cyber incident," reads the post on social media.
"This is affecting our website, online systems and services, and some onsite services, including public Wi-Fi. We're currently investigating the incident with NCSC (National Cyber Security Center) and other specialists."
Although the library's premises remain open to the public and the Fantasy exhibition continues according to the schedule, access to collections and item ordering services are still impacted. Also, buying tickets for the exhibition is only possible using cash, so electronic payment services haven't been restored yet.
The organization has promised to provide more updates on the situation as soon as ready, but at this time, the type of the cyber incident has not been determined. Lengthy outages that have a broad impact, like the one observed in this case, are characteristics of ransomware attacks, but such a scenario hasn't been officially confirmed yet.
It is interesting to note that another large public library, the Toronto Public Library (TPL), also experienced a cyberattack on October 28, which pushed all their online services and main website offline. TPL has not shared any information about the nature of the cyberattack, but its services remain impacted for the third day, indicating complexity in the restoration process.
Further reading: