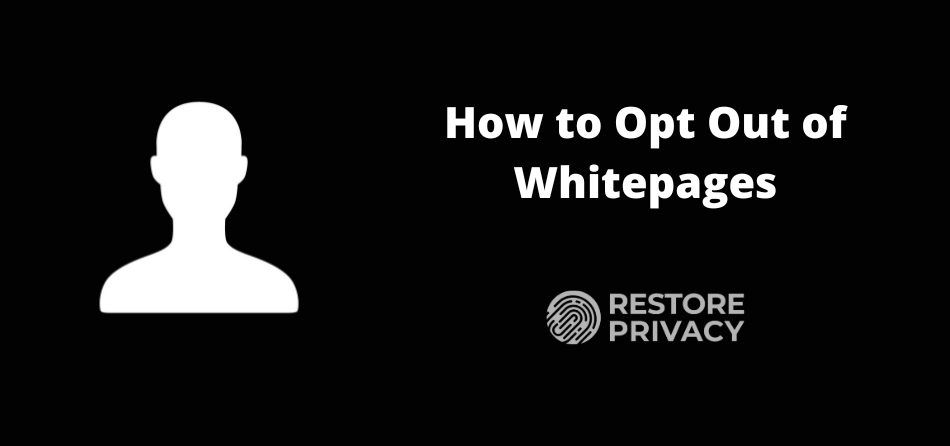 Ever Googled your own name and been shocked to find yourself on Whitepages? You're not alone. This popular people search site is like a digital phone book, dishing out personal info about you that you probably didn't even know was up for grabs. However, with cyber threats on the rise and privacy becoming a hot topic, learning how to opt out of Whitepages is becoming a must-do for keeping your personal data under wraps.
Having your personal info on sites like Whitepages opens you up to all sorts of risks. We're talking identity theft, unwanted contact, and even harassment. It's not just about dodging those pesky unsolicited calls or emails – it's about avoiding the potential for more serious issues. Crafty fraudsters can use your personal info to open bank accounts, apply for credit cards, or even take out loans in your name. In more extreme cases, your personal safety could be at risk if someone with bad intentions gets hold of your home address.
So, it's pretty clear that getting your personal info off these sites is a key step in protecting your privacy and security. But don't worry, we're going to walk you through the process step by step, making it a piece of cake. We'll also chat about why it's important to keep tabs on your online presence and get into the nitty-gritty of the legal rights and regulations related to data privacy.
Key takeaways
Follow our easy step-by-step guide to opt out of Whitepages and safeguard your privacy.

Confirm your identity and wrap up the data deletion request to ensure your complete removal from both the standard Whitepages platform and its premium platform.

Utilize the convenient report monitor feature, reach out to the approachable customer service team, or submit inquiries through the help center to address any persistent listings.

Use a data removal service, such as Incogni, to remove your information from other websites, beyond Whitepages.
What is Whitepages and how it impacts privacy?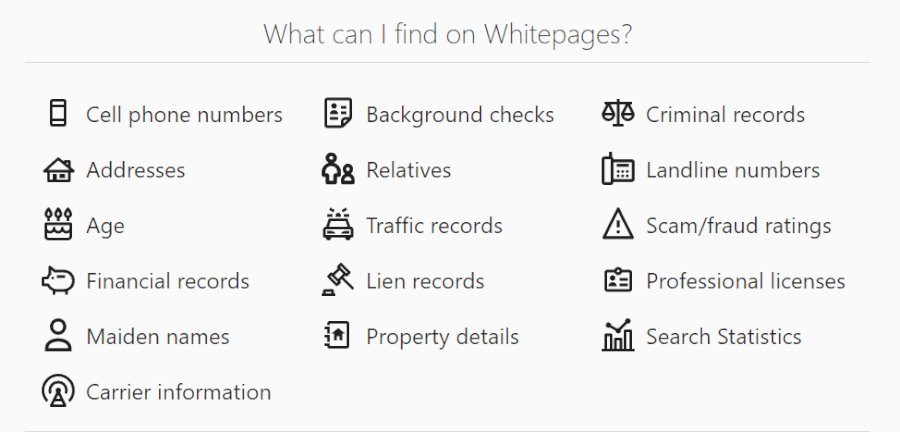 Whitepages is one of those websites that's like a treasure trove of personal information. It's like an online directory on steroids, collecting everything from your name and address history, to your phone numbers, relatives, and even criminal records if you have any (let's hope not). All this data is pulled from public records, phone companies, social media, and other data brokers, and is readily available in its premium version. Now, imagine anyone being able to dig up all this info about you with just a few clicks. Unsettling, isn't it?
That's precisely why it's so crucial to opt out of Whitepages. It's like putting a big, fat padlock on your personal data, keeping it safe from prying eyes. But remember, Whitepages isn't the only data broker site out there. So, you'll want to keep an eye on your online presence and make sure you're not leaving any digital breadcrumbs behind.

In the end, safeguarding your personal data goes beyond just keeping your secrets secret. It's about seizing control of your personal information, determining who has access to it, and making choices about how much of it you want to share or delete yourself from the internet.
Before you embark on a journey to reclaim your online privacy, check out the best privacy tools for the year 2023. Also, make sure not to overlook the top data removal services available today.
The opt-out process: step-by-step guide
The upcoming sections will guide you through the detailed process of opting out of Whitepages. This includes:
Finfing your profile: This is the first step to ensure you're targeting the correct information for removal.

Copying your profile URL: This is a crucial step as it is the direct link to your personal information on the site.

Accessing the opt-out form: This is where you'll officially request your information to be removed.

Filling out the form: Filling out the form accurately is important to successfully opt-out.

Verifying your identity: This is to ensure that it's really you who is requesting the removal of the information.

Finalizing the removal request: The final step is to confirm your request and start the process of removal.
Remember, protecting your personal information is crucial in the digital age, and taking these steps is a big part of that.
1. Find your profile on Whitepages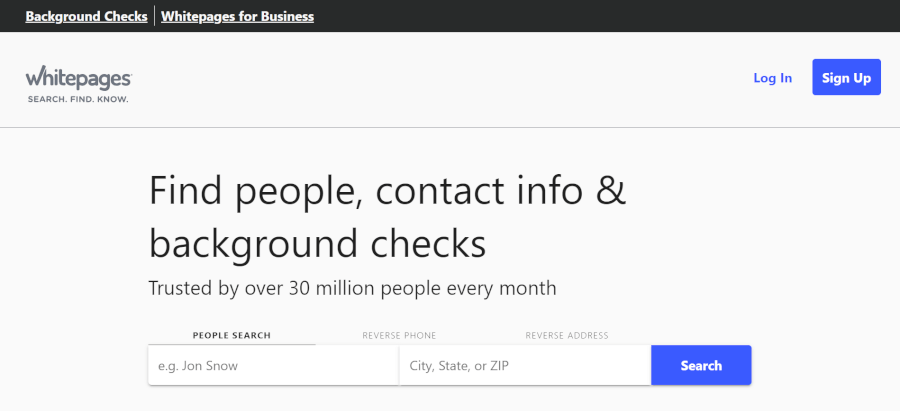 Ready to find your profile on Whitepages.com? Here's a simple step-by-step guide:
Start by typing your name in the search box.

Scroll down and take a look at the search results.

Keep your eyes peeled for a profile with a 'View Details' button.

Once you spot it, go ahead and click the button to see the details.

This will lead you straight to your listing packed with your personal information.

Be extra careful not to accidentally click the 'View Full Report' button, as this will lead you to a payment gateway.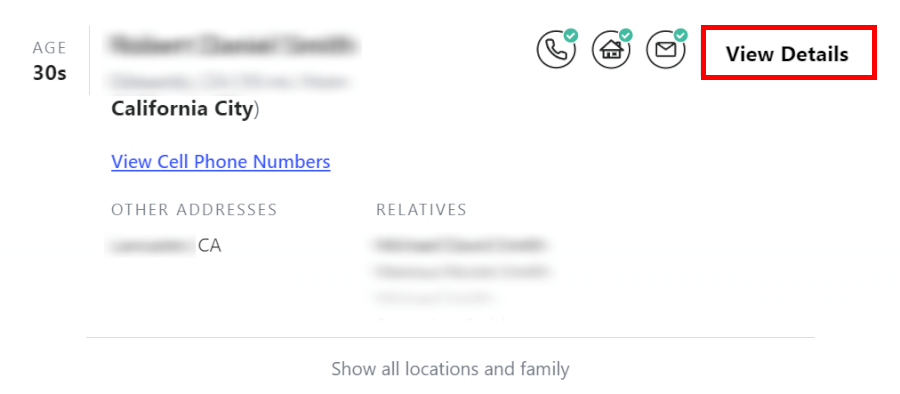 You might stumble upon multiple listings with similar names or details. It's super important to pick the one that matches your personal information to ensure you're targeting the right profile for removal.
2. Copy your profile URL
Once you've successfully located your profile on Whitepages, it's time to move on to the next step, which involves copying your profile URL. This URL is the vital key to the opt-out process.
To do this, simply highlight the page URL that you see in your browser's address bar and right-click to select "copy link address". Keep this URL in a safe place or better yet, keep it on your clipboard, because you'll be needing it for the opt-out form in the next step. So, make sure to keep it within easy reach.
3. Access Whitepages opt-out form

To access the Whitepages opt-out form, follow these simple steps:
Open your preferred web browser and visit the following URL: https://www.whitepages.com/suppression-requests.

Once you're on the page, look for the field where you can paste your profile URL. This is usually a blank text box.

Paste the URL of your profile that you've previously copied into this field.

After pasting the URL, look for the Next button on the page. This button is usually located near the URL field.

Click the Next button.
By following these steps, you've kick-started the removal process. There are a few more steps to go through, but you're well on your way to securing your personal data.
4. Complete the opt-out form

Now, you'll need to fill out some necessary fields. One of these includes providing a reason for why you want your information removed. Whitepages gives you four options to choose from:
You want to keep your personal information private (and who wouldn't? Privacy is a big deal).

You're getting an overwhelming number of calls or emails (and who has time for that?).

You're receiving calls or emails from people you don't recognize (strangers are just friends you haven't met yet, but maybe you're not in the mood for making new friends right now)

You're getting calls or emails from people you don't wish to communicate with (because let's be honest, we all have that one person we'd rather dodge, don't we?)
After you've selected the reason that best fits your situation, go ahead and click that Submit button. This will kick off the review process by the folks over at Whitepages. Don't be surprised if they ask for more information to process your data deletion request – they want to make sure they get it right.
5. Verify your identity

Now, let's move on to verifying your identity. This part is pretty straightforward. You'll need to enter your phone number, and then you'll get a call (or a message) with a verification code. Make sure to double-check the number you enter because if there's a mistake or if you miss the call, you'll have to start all over again.
When the call comes in, take note of the verification code and enter it into the form. That's it, your identity is confirmed, and you're one step closer to completing the removal process.
6. Finalize the removal request
Alright, you've verified your identity. Now, it's time to wrap this up and submit the removal request. Here's how you do it:
Look for a box that asks if you want to remove your listing from Whitepages. Go ahead and check that box.

Once you've done that, you're ready to move forward.

After you've submitted your request, sit back and wait for a confirmation that your information has been removed from Whitepages.
This process might take a little bit of time, so don't worry if it's not instant. Just be patient, and make sure to check back on the site every now and then to confirm that your information has been successfully removed.
How to opt out of Whitepages Premium?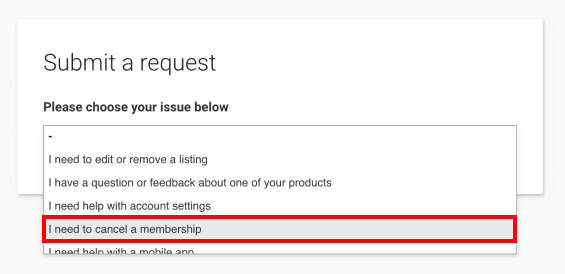 Don't forget, simply opting out of the standard Whitepages platform does not automatically erase your information from Whitepages Premium. This is because the two platforms operate independently of each other, each containing its unique set of data. Hence, they require separate removal processes.
Here's the lowdown on how to opt out of Whitepages Premium:
Start by heading over to Whitepages.com.

Use the search function to locate your profile. (Sounds familiar, right? That's because it's the same process you followed for the standard platform.)

Remember, the Premium platform has a more comprehensive set of personal data, so it's even more vital to make sure your data is scrubbed from it.

Once you've found your profile on the Premium platform, you can start the opt-out process.

Follow the same steps as you did for the standard platform (as described in the section above).
Given that Premium listings contain more detailed personal information, it's of utmost importance to ensure your data is removed from both platforms. This might seem like a bit of a hassle, but think of it as double-locking your front door – it's all about making sure your personal data is as secure as possible!
Protecting your privacy beyond Whitepages
While opting out of Whitepages is a significant move towards protecting your personal information, it's equally important to be mindful of other data broker sites. Some of these include Spokeo, 411 Locate, and USPhoneBook.
To enhance your privacy protection, you may want to consider using tools like Incogni or DeleteMe. These data removal tools are designed to assist you in removing your personal information from a variety of data broker and people search websites.
Let's consider Incogni and DeleteMe as examples, two digital tools designed to keep your personal information safe from data brokers. They function differently in how they handle your data removal.
Incogni uses an algorithm to identify potential data brokers likely to have your sensitive information (such as social security number, physical address, and phone number) and sends out automated removal requests to erase your data. On the other hand, DeleteMe employs a team of human operators who actively opt you out of the most active personal data aggregators. This human touch ensures a meticulous approach to your data removal.
This information, if mishandled, can be used for various purposes including marketing, recruitment, financial, and health decisions. It can even be utilized for further scams and phishing attempts, leading to unwanted ads, influencing your loan eligibility or insurance rates, and increasing your risk of cyber attacks. Once it removes your private data, these tools continue to send out opt-out requests regularly to ensure your information stays off their lists, thereby minimizing these risks.
You can monitor the process through a user-friendly dashboard, which shows potential databases found, requests sent, and requests completed. This way, you're actively involved in the process of protecting your personal information.
As we write, Incogni offers a one-year subscription at $6.49 per month, providing a pocket-friendly solution for maintaining your privacy.
Remember, the best defense is a good offense. By taking a proactive approach in opting out of data broker sites and keeping a close watch on your online presence, you're taking a powerful stand in keeping your personal information private and secure. This way, you can prevent the unauthorized sharing of your personal data.
If you're eager to learn more about Incogni, you can delve into an insightful review of Incogni, a potent tool designed to protect your personal data. Meanwhile, if DeleteMe has caught your interest, be sure not to miss our comprehensive DeleteMe review.
And if you're curious about how Incogni stacks up against similar services, delve into our Incogni vs DeleteMe and Incogni vs Privacy Bee comparison guides.
For those who value an intuitive interface and detailed removal reports, our Optery review and also our Privacy Bee review are a must-read.
Incogni Black Friday Deal is live:

Get 55% off Incogni with the discount link below:
(Coupon is applied automatically; 30 day money-back guarantee.)
To explore other excellent data removal services, refer to our detailed guide.
Monitoring your online presence
To ensure your privacy and secure your personal information, it's essential to keep track of your online presence. Regularly searching your name and other personal details on Google allows you to spot and manage any online personal listings before they can negatively impact your reputation.
Luckily, there are a bunch of tools and services out there to help you monitor your online presence such as Google Alerts, Talkwalker Alerts, and Social Searcher.
By using these handy tools, you're giving yourself an upper hand to protect your privacy and stay in control of your personal information.
How to deal with recurring listings?
Recurring listings on Whitepages might pop up from time to time. This can happen due to outdated or inaccurate information being sourced from public records or other data providers. But don't worry, there's a solution.

You can use the Report Monitor feature of Whitepages. This handy tool notifies you of any new information added to a person listing And if your listing decides to make an unwelcome comeback on Whitepages after opting out, don't panic.
Just reference your request number and contact the friendly folks at Whitepages support for further assistance. Remember, staying alert and promptly addressing such issues is your secret weapon in maintaining your privacy. After all, your personal information should be kept personal.
Lost in a sea of junk emails and spam? Dive into our comprehensive guide to discover effective strategies that will significantly reduce unwanted emails and bring order back to your inbox.
Likewise, if you're tired of the constant annoyance of robocalls, our in-depth guide on stopping spam calls and robocalls has the solution you need.
Alternative opt-out methods to consider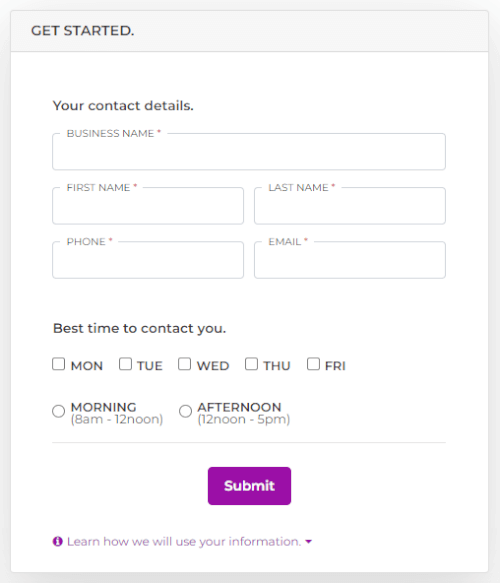 If you're not a fan of online forms, no worries, you can still opt out of Whitepages by reaching out to them directly via email.
You have several options to opt out of Whitepages:
Email their customer support team at support@whitepages.com for assistance.

Submit a request through Whitepages's Help Center.

If you prefer traditional mail, you can write a letter to the Whitepages Privacy Manager and send it to 2033 Sixth Avenue Suite #1100, Seattle, WA 98121.
When you write your opt-out request, make sure to include your name, address, and any other details that will help them find and remove your listing. Just a heads up, it might take them up to 30 days to get back to you on your request.
Ever heard of the term "doxxing"? It refers to the malicious act of exposing private information online, usually with the intent to harm or harass. Explore our guide on how to avoid doxxing for essential tips to protect your private information.
Legal rights and regulations
Did you know there are laws on your side when it comes to your personal data? You've got the California Consumer Privacy Act (CCPA) and the General Data Protection Regulation (GDPR) in your corner. These regulations tell data brokers like Whitepages that they need to seek your consent before they can collect and use your personal info.
Even better, these rules give you the power to check out, fix up, and even erase your personal data. If data brokers don't stick to these guidelines, they could be hit with some serious fines and penalties. So, these regulations are a significant triumph for helping you keep a handle on your personal data.
How to opt-out of Whitepages FAQ
Is it possible to opt out of Whitepages without using a paid service?
Yes, you can opt out of Whitepages without spending a single cent. This article provides a comprehensive, step-by-step guide that you can follow to remove your information from the site.
The process involves finding your profile, copying your profile URL, accessing the opt-out form, filling out the form, verifying your identity, and finalizing the removal request. So, there is no need to spend money on paid services when you can do it yourself for free.
How do Whitepages get my info?
Whitepages collects information from a variety of public sources. This includes public records, phone companies, social media platforms, and other people search sites. Think of it as a detective piecing together all the elements of your personal information puzzle. The site then compiles this information into a single profile, which is accessible to anyone who uses its service.
How long does it take for Whitepages to process an opt-out request?
Typically, Whitepages processes an opt-out request within 72 hours. However, in some cases, it could take a bit longer. This is because the site needs to verify the information in the request and ensure it's accurate. So, while it might be a bit frustrating to wait, patience is key here. It's all part of the process of ensuring your personal information is removed correctly.
Can I opt out of Whitepages Premium separately from the standard version?
Yes, you can. In fact, it's necessary to do so. Whitepages and Whitepages Premium are two separate platforms, each with its own set of data. This means you'll need to go through the opt-out process for each platform separately to ensure your information is fully removed from both sites.
What tools can I use to monitor my online presence?
There are several tools available that can help you monitor your online presence. Google Alerts, for example, allows you to set up alerts for your name or other personal details. Talkwalker Alerts and Social Searcher offer similar services. These tools will notify you when your personal information appears online, helping you to keep a close eye on your digital footprint and ensure your personal information stays private.
Another tangible measure to safeguard your sensitive data and enhance online privacy involves exploring methods to erase your digital footprint.
Conclusion: Taking charge of your personal information in the digital age
In today's digital world, where information is readily available at the click of a button, protecting your personal information has become more important than ever. Sites like Whitepages, while useful in some respects, can also pose a significant risk to our personal privacy and security. This is why learning how to opt out of Whitepages is such a crucial step in safeguarding your personal data.
By following this easy, step-by-step guide outlined in this blog post, you can successfully navigate the process of opting out of Whitepages. Here's a quick recap of all the steps you need to take:
Find your profile on Whitepages,

Once you've located your profile, copy your profile URL.

Access the Whitepages opt-out form.

After pasting your profile URL, you'll need to fill out the form with the necessary details and provide a reason for why you want your information removed.

Verify your identity by entering your phone number and receiving a call with a verification code.

Finalize the removal request and wait for a confirmation that your information has been removed from Whitepages.
While it might seem a bit daunting at first, with a bit of patience and persistence, you'll find it's perfectly doable and well worth the effort. Remember, removing your data isn't just about a single website. It's about taking charge of your privacy and deciding who gets access to your personal information.
This how to opt out of Whitepages guide was last updated on November 17, 2023.