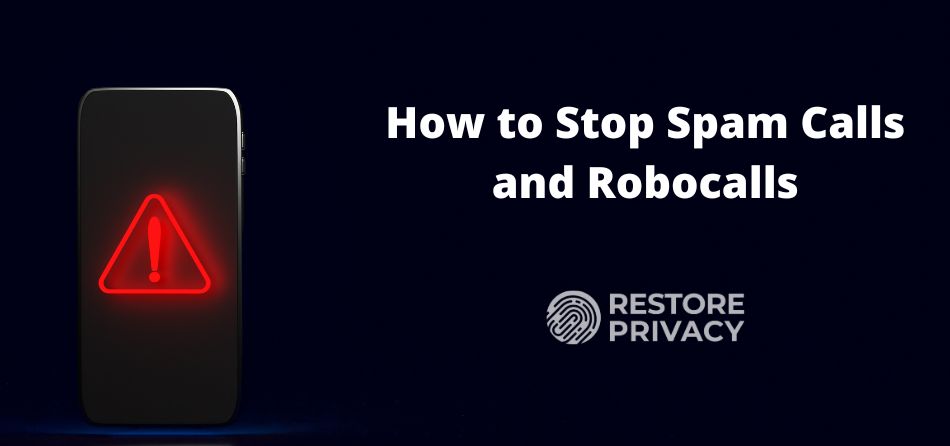 Are you sick and tired of the endless stream of robocalls interrupting your day? You're not alone in this. These unwelcome calls are far more than just an annoyance – they pose a serious security risk, too.
Cybersecurity experts caution that malicious actors can use high-risk robocalls as a gateway to access personal data and sensitive information. Scammers can trick you into revealing key details or clicking on malicious links, leading to data breaches and identity theft. In fact, according to recent research, robocalls and texts are stealing money every day which makes them more than a nuisance. They're a financial drain on individuals and businesses alike.
But don't worry, there's light at the end of the tunnel. In this step-by-step guide, we're going to break down the best strategies to help you regain your peace and quiet, and protect your privacy. We'll examine a variety of solutions that can help you to reduce robocalls and keep your information safe and secure.
Key takeaways
Learn about robocalls and why they're such a nuisance.

Take simple steps like not sharing your phone number left and right, signing up with the National Do Not Call List, and being cautious with unknown numbers to reduce those irritating calls.

Make use of data removal services, such as Incogni, to delete yourself from the internet and limit your exposure.

You can enhance these efforts by utilizing built-in features on your phone, carrier-specific solutions, third-party apps, or reporting those bothersome robocalls to assist in reducing your digital footprint.
What are robocalls?
Robocalls refer to those pesky automated calls that play prerecorded messages. They're often used for promotional purposes, including sales calls, and let's be honest, they can be incredibly disruptive when you're getting calls from numbers you don't recognize. What's worse, these unwanted calls can even pull off financial fraud or trick you into giving away confidential information.
Did you know that a caller must obtain your written or verbal authorization before bombarding you with a prerecorded or autodialed call or text to your wireless number? And as for telemarketers, they need to have your express written consent before they can make telemarketing calls using a prerecorded or artificial voice. So, if you're getting a lot of these calls, know that there are rules in place to protect you.
How do robocalls work?
An autodialer is the secret sauce behind robocalls. It's basically a piece of equipment or a system that can remember or create phone numbers, including mobile ones, and dial them automatically. Imagine a robot, eager and ready, rapidly dialing numbers for robocalls, guided by an algorithm that generates numbers randomly or sequentially.
Creating personalized audio messages for robocalls is akin to piecing together a puzzle. They piece together voice messages tailored to each recipient's name, making it feel like a personal phone call. These calls can serve a variety of purposes, from promoting campaigns and fundraising to, unfortunately, being part of unwanted call scams.
How do robocallers get your number?
You might be wondering how do these robocallers even get your number. Well, the answer is simpler than you might think.
One common method is through purchasing lists of phone numbers from companies that collect and sell consumer information. These lists can contain millions of phone numbers, often with additional information such as the consumer's name, address, and even preferences or habits.
Another way robocallers get your number is through random digit dialing. This is exactly what it sounds like – an automated system dials random numbers until it finds a line that's in service. It's a numbers game, and with the sheer volume of calls these systems can make, it's not hard for them to find active numbers.
Scammers may also use a technique called spoofing to make it appear as if their calls are coming from a local number, or even a specific business or government agency. This can trick people into answering the call, thinking it's someone they know or trust.
Lastly, whenever you sign up for a service, enter a contest, or provide your number online, there's a chance it could end up in the hands of robocallers. This is why it's important to be cautious about who you're giving your number to and to read the fine print before submitting your private information.
Why are robocalls a serious problem?
Robocalls pose a significant disruption in our daily lives, largely due to the ease with which these intrusive and often fraudulent calls can be generated from anywhere in the world. The proliferation of these calls has led to an increase in scams and unwanted solicitations, making it increasingly challenging to discern whether to answer calls from unfamiliar numbers.
Not only are these calls a nuisance, but they also pose a substantial threat to our security. The sheer volume of these calls has made them a common tool for scammers, who use them to steal sensitive information or trick individuals into fraudulent schemes. This has inevitably led to a sense of dread whenever our phones ring from an unknown number, disrupting our peace of mind and making us question the safety of our personal information.
The global reach of these calls, combined with the ease of their generation, has resulted in a dramatic increase in their frequency. This, in turn, has led to an influx of scams and unwanted solicitations, further exacerbating the challenge of determining the legitimacy of calls from unfamiliar numbers.
As such, the issue of robocalls extends beyond mere annoyance, representing a significant and growing threat to our privacy and security.
Steps you can take to reduce robocalls
Ready to reclaim your peace from the constant interruption of robocalls? Here are some straightforward, effective steps to help you do just that.
Before we go on, here's a quick tip. If you find yourself overwhelmed by junk emails and spam, dive into our comprehensive guide. You'll discover effective techniques to drastically reduce unwanted emails and restore order to your inbox.
Similarly, removing your data from Whitepages is another critical step in securing your online privacy.
Think twice before sharing your phone number
Before you hand out your phone number, give it a second thought. Sharing your number without careful consideration can lead to an influx of robocalls, leaving you wondering whether to answer calls from unknown numbers. But hey, it's okay to block your number when making calls to keep it private.
Want to keep your number under wraps? You can use a remote call forwarding line, a burner app for a temporary number, or a virtual business phone number app. These tools help you maintain your privacy and control who gets access to your digits. It's like having a secret identity for your phone number.
Are you familiar with doxxing? It involves the intentional disclosure of private information online to cause harm or harassment. Discover our guide, offering vital tips to prevent doxxing and protect your sensitive information.
Sign up for the National Do Not Call Registry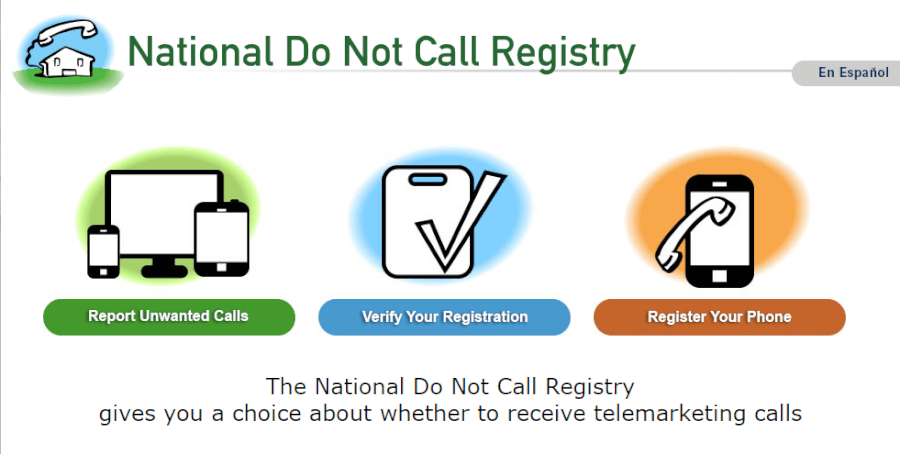 Looking for a way to bring some tranquility back into your life? Signing up for the National Do Not Call List can be a big step towards reducing those annoying telemarketing calls to your landline and wireless phone numbers.
You can contact the registry at 888-382-1222 (TTY: 866-290-4326) from the number you wish to register, or you can visit DoNotCall.gov and register up to three phone numbers along with your email address. Once registered, telemarketers are obligated to stop calling your numbers within 31 days from the date of your registration.
But what if you still get unsolicited phone calls? No worries, just let the caller know that you're not interested in the call and ask them to add you to their internal do-not-call list.
Be vigilant when dealing with unrecognized numbers
When receiving illegal calls from unknown numbers, exercise caution as they may be robocalls. To protect yourself from scams, be vigilant for red flags such as:
Caller ID spoofing: This is when the caller deliberately falsifies the information transmitted to your caller ID display to disguise their identity. Sometimes they may even use your own number or the number of a trusted organization.

Pressure tactics: Scammers often create a sense of urgency, trying to rush you into making a decision that you might not have made under normal circumstances. They might threaten you with legal action or loss of money.

Requests for personal information: Legitimate organizations will never ask for sensitive information like your social security number, bank account details, or credit card numbers over the phone.

Unsolicited offers or prizes: If it sounds too good to be true, it probably is. Scammers often use the promise of free gifts or large monetary prizes to lure in victims.

Poor grammar or accent: While this is not a surefire indicator of a scam, many scams originate overseas and the callers may not have a strong command of the English language.
If you are unsure about the legitimacy of a call, hang up and independently check the caller's identity before providing any personal information. This could be as simple as looking up the official number of the organization the caller claims to represent and giving them a call. Remember, it's better to be safe than sorry when it comes to protecting your personal information.
Built-in features for blocking robocalls
Both iPhones and Android devices offer built-in features for blocking robocalls. Now, we will cover the mute unknown callers feature available on iPhones and the call-blocking options on Android devices.
iPhone: Silence unknown callers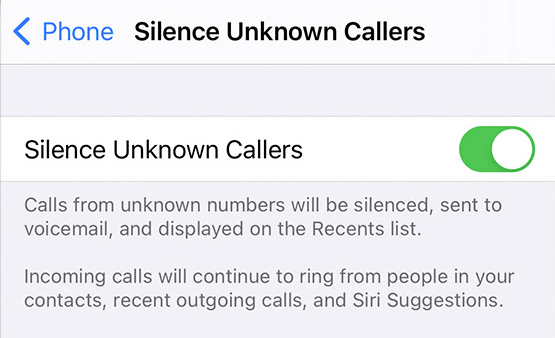 With the Silence Unknown Callers feature, all calls from numbers that aren't in your contacts list are automatically silenced. They're not gone forever, though, These calls are sent straight to voicemail and you can still see them in your Recents list. This handy feature works with all versions of iOS and you can even customize it to allow certain unknown calls. Just keep in mind that using this feature might mean you miss a few important calls from numbers you haven't saved on your phone.
Here's how you can do it:
Open Settings on your iPhone.

Scroll down and tap on Phone.

In the Calls section, tap on Silence Unknown Callers.

Switch the Silence Unknown Callers toggle to ON.
Voila, you're all set to enjoy some peace and quiet.
Android: Call blocking options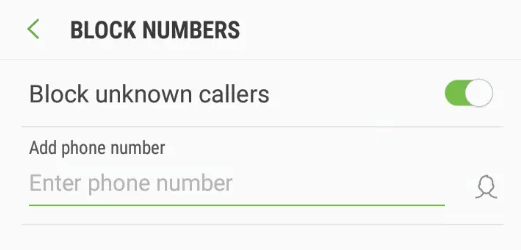 Android devices come with a bunch of handy call blocking options. Here's a quick guide on how to block a number:
Open the Phone app. It's usually found on your home screen.

Tap on recent calls or call history. You'll see a list of all the calls you've made, received, and missed.

Tap the number you're tired of hearing from.

Look for the command that says "block and/or report as spam."

Confirm your decision to block the number and say goodbye to those pesky calls.
Android also lets you enable the option to block calls from unidentified or unknown callers, right in your phone settings. It's like having a built-in spam filter for your calls. And if you want to take it to the next level, there are third-party applications, such as Truecaller, that can help you block unknown numbers.
Carrier-specific solutions for reducing robocalls
Did you know that your phone carrier might have some tricks up its sleeve to help you fight off those pesky robocalls? In this part, we're going to look at AT&T ActiveArmor, Verizon Call Filter, and T-Mobile Scam Shield. These are some pretty cool tools offered by your carrier that are specially designed to help protect you from annoying calls and messages. Let's dive in!
AT&T ActiveArmor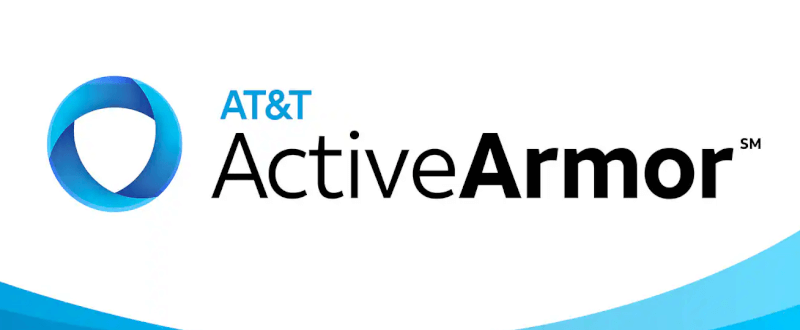 AT&T ActiveArmor is a handy little phone app available for both iOS and Android. It's a robust tool in the fight against spam and fraudulent calls. Here's what it can do for you:
AT&T ActiveArmor has a super-smart analytics system that spots patterns linked to those annoying robocalls, helping to cut down on the number of unwanted calls you get.

It automatically gives fraud calls the boot, so they can't even reach you.

It labels other nuisance calls, giving you the power to decide whether you want to take the call or not.
The AT&T ActiveArmor mobile security app is like having an extra layer of armor, making sure your data stays secure, blocking those irritating spam calls, and helping you manage those nuisance calls with ease.
Verizon Call Filter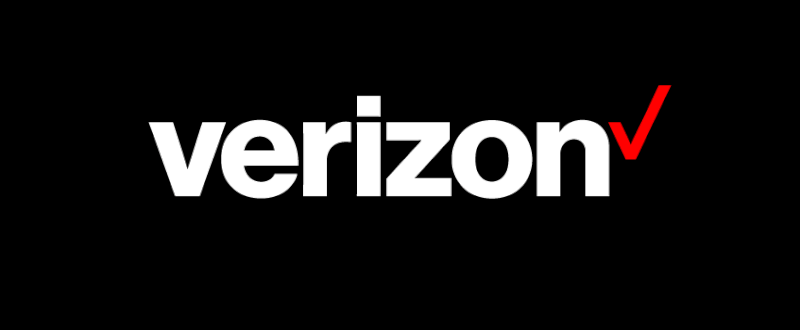 Ever been tormented by those relentless robocalls? Introducing Verizon Call Filter, a savvy call filter app by Verizon Wireless that's here to protect you. It's designed to detect and block spam calls and comes packed with features to help you breathe easily. Here's what it offers:
Verizon Call Filter, a handy call filter app, screens incoming calls, so you only get the ones you want.

It blocks spam calls, so those unsolicited calls don't bother you anymore.

It allows you to report unwanted numbers, so they don't trouble you again.

And if you want to level up your protection, you can upgrade to Call Filter Plus for enhanced features including Caller ID.
For Android users, you can download the call filter app from Google Play. iPhone users, you can get it from the App Store.
T-Mobile Scam Shield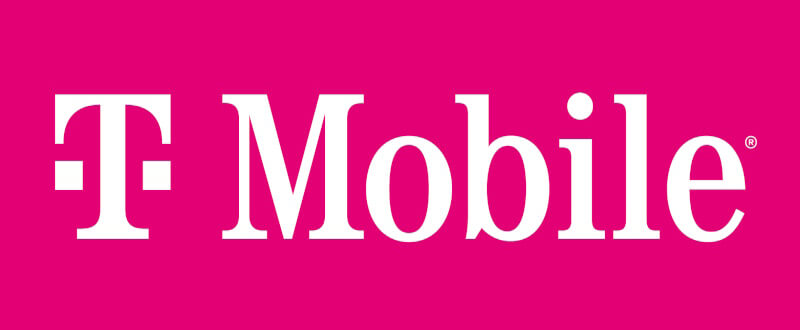 T-Mobile Scam Shield is an advanced, feature-rich tool designed to protect users from unwanted calls and messages. Let's see what it brings to the table:
T-Mobile Scam Shield's scam block feature acts like your personal shield, blocking suspected scam calls so they never even reach your phone.

Scam ID identifies potential scam calls, giving you a heads up before you answer.

Nuisance call management empowers you to manage and control nuisance calls, reducing the number of unsolicited calls you receive.
All in all, with T-Mobile Scam Shield, you can rest easy knowing you've got a suite of protective measures at your fingertips.
Simple-to-use apps to help you fight off robocalls
Robocalls are a major inconvenience that can interrupt your routine and potentially lead to fraudulent activities. Fortunately, there are several third-party applications available that are specifically designed to recognize and block these intrusive calls.
These apps have been developed with the primary purpose of identifying and blocking spam calls and messages, thus offering a layer of protection against robocalls.
Hiya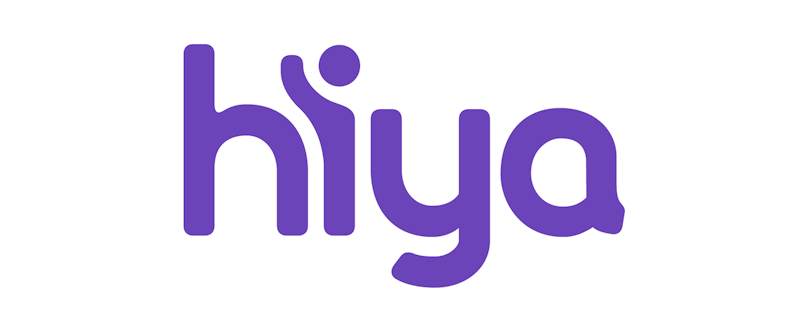 Meet Hiya, a mobile app available for both iOS and Android devices. This smart little app uses a database of known scammers to alert you of potential robocalls and scam calls. It can be especially efficient in identifying calls that attempt to mimic your own phone mobile phone number.
RoboKiller
Next in line is RoboKiller, an application that is designed to not only block spam calls but also respond with pre-recorded messages, thereby thwarting the intentions of the spam caller.
This sharp tool uses a smart algorithm to analyze all your incoming calls and spot the spammy ones. It functions like a sophisticated filter for your phone, effectively blocking up to 99% of spam calls and messages. This results in a significant reduction of unwanted interruptions, allowing for a more peaceful and quiet.
Truecaller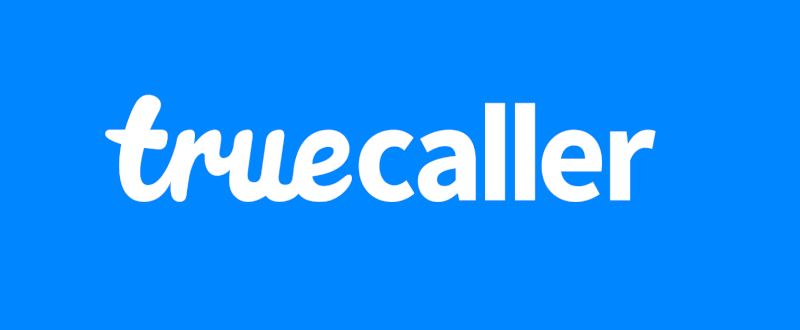 Truecaller is a user-friendly app available for both iOS and Android devices. It allows you to block spam calls and text messages, and even block those tricky spoofed calls. You also get alerts about scam callers and you can send text messages to unknown callers asking for their ID. If you'd like to enjoy an ad-free experience and access additional features, Truecaller offers a paid premium option.
Landline users can also take measures to block unwanted calls. This segment will cover call-blocking devices and VoIP-based solutions for blocking unwanted landline calls.
Call-blocking devices
Call-blocking devices are a godsend for those of us who are tired of constant interruptions from unsolicited calls on our traditional landlines. These handy devices come with superb features that can:
Tap into databases of known scam numbers, providing an extra layer of protection against those pesky known offenders.

Allow you to add specific numbers to a blocked list, giving you the power to manually control which numbers you no longer wish to hear from.

Enable you to create and update your own list of blocked numbers, offering a personalized approach to blocking unwanted calls.

Use lists of approved numbers, ensuring that only calls from your trusted sources get through.

Try to identify robocalls by playing a prerecorded message asking callers to press a number to proceed with the call. This acts as a gatekeeper, filtering out automated spam calls and only letting through genuine human callers.
Top-rated call-blocking devices for landlines include the CPR V5000 Call Blocker. It's user-friendly with a large display and easy controls. Another option is Community Phone. It's a comprehensive solution with advanced features for tackling robocalls. Digitone Call Blocker Plus is a versatile device, combining call blocking and caller ID. Lastly, Panasonic Call Blocker is a compact and stylish device for blocking unwanted calls.
VoIP-based solutions
For those who use internet-based phone services, VoIP-based solutions can be a game-changer in blocking unwanted calls. These solutions utilize automated scripts to scan a database of numbers known for unsolicited calls, including scams and telemarketing. Once identified, these calls can either be blocked entirely or sent to voicemail.
We've mentioned some of these solutions in previous sections. For instance, NoMoRoBo is a VoIP-based solution that can be a great help in the fight against robocalls. Hiya, which we discussed as a third-party app, also offers a VoIP-based solution to block unwanted calls.
Other effective VoIP-based solutions include RoboKiller and TrueCaller. Like Hiya, RoboKiller and TrueCaller also offer third-party apps that can be used to block robocalls on mobile devices. The versatility of these solutions makes them an excellent choice for those looking to reduce spam calls on both their mobile and internet-based phone services.
How to report unwanted calls
Tired of robocalls interrupting your day? Well, reporting unwanted calls is a significant step in the battle against robocalls.
Your guide to reporting robocalls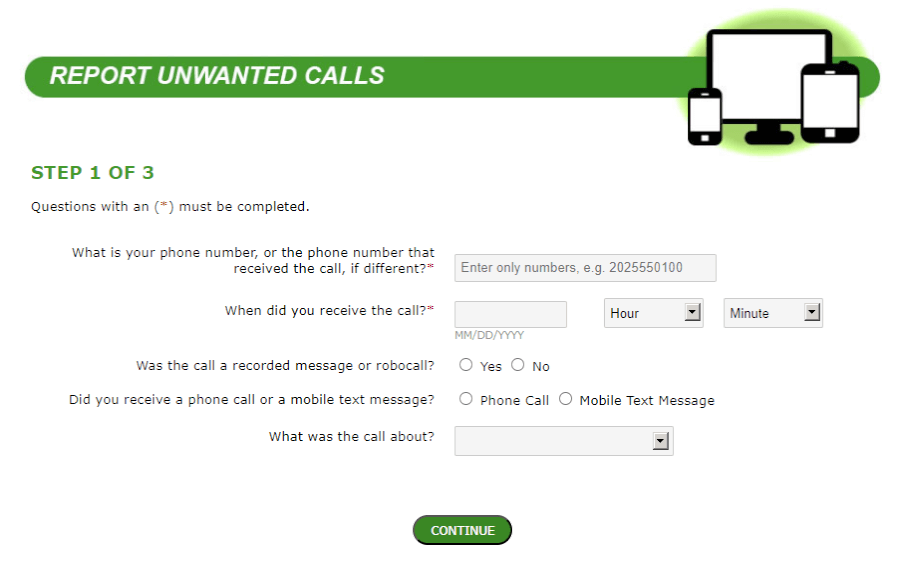 If you're grappling with how to report robocalls, don't worry, it's relatively straightforward. Here are the steps you can follow:
Visit DoNotCall.gov: This is the official site where you can report unsolicited calls. Once on the site, navigate to the Report Unwanted Calls page.

Fill out the necessary information: On the Report Unwanted Calls page, you'll find a form asking for specific details about the unwanted call.

Call the FTC: If you prefer to report the call by phone, you can call the FTC directly at 1-888-382-1222.
When reporting a robocall, it's helpful to provide as much information as possible. This might include:
The phone number that made the call: This is often displayed on your phone's caller ID.

The date and time of the call: This helps to track the frequency and timing of these annoying calls.

Any recorded messages or details about the content of the call: This can help identify the type of scam or unwanted call.

Your contact information for follow-up: This allows the FTC to contact you if they need any additional information.
Understanding robocalls and using the strategies discussed can significantly cut down the number of harassing calls you get.
Why does your report matter?
You may wonder, "What's the point of reporting?" Well, reporting spam calls plays a critical role in tackling the robocall issue. Your report isn't just a venting outlet – it's a tool that helps authorities identify scams and enforce actions against the offenders.
Every report is a step towards a solution. Alongside reporting, you can also use built-in features, carrier-specific solutions, and third-party apps to combat robocalls.
Other steps you can take to protect your online privacy
Apart from the solutions covered so far, there are other measures you can implement to safeguard your online privacy and minimize unwanted spam calls.
Utilize a virtual private network (VPN)
Consider using a virtual private network (VPN) to encrypt your internet connection and mask your online activities. VPNs can make it much harder for hackers to intercept your data, adding an extra layer of protection to your online activities. They're particularly useful if you regularly use public Wi-Fi networks, which are often less secure.
If you're wondering what are the top VPN services out there, check out our comprehensive guide. There are also some free trial VPNs to consider that allow you to test the service for free.
Pick out a privacy-focused browser
Privacy-focused browsers such as Tor or Brave can also help protect your privacy by blocking trackers and ads. These browsers are designed to minimize the amount of data that websites and advertisers can collect about you, helping to keep your online activities private.
If you're curious about the most secure browsers available, take a look at our detailed guide.
Install an ad blocker
Ad blockers are another useful tool that can prevent unwanted ads and stop ad trackers from collecting your data. By blocking these trackers, you can browse the web more privately and securely.
For a more in-depth guide on how to combat block ads across all your devices, check out our comprehensive guide.
See our guide on the best ad blockers for more info. And if you want to combine tools, you can also try VPN ad blockers.
Use a password manager
Password managers can help you create strong, unique passwords for each of your online accounts, enhancing your online security. These tools use strong encryption to securely store your passwords.
With a password manager, you don't have to remember dozens of complex passwords – the manager does it for you. All you need to remember is a single master password, which is used to decrypt your stored passwords. This means even if someone gains access to your password manager data, without the master password, all they see is encrypted gibberish.
For a hands-on review of the top password managers in the market, check out our best password managers guide. Some of our top pics include NordPass and 1Password.
Make use of data removal service
In addition to the above measures, consider using data removal services. These services can help you remove your personal information from databases and websites that collect and sell consumer data.
For instance, Incogni and DeleteMe are data removal services that help you keep your personal information off the market. Here's how they work:
Identifying potential data brokers: Both Incogni and DeleteMe generate a list of data brokers that are likely to have your personal information. This could include your social security number, physical address, phone number, or email address. These brokers typically use your data for various purposes, such as marketing, recruitment, financial and health services, or even further scams and phishing attempts. This can lead to unwanted ads, influence your loan eligibility or insurance rates, and increase the risk of attacks.

Sending removal requests: Both services send out removal requests to delete your personal data once they identify the potential data brokers. This step is crucial in ensuring that your information is not misused or sold to third parties.

Regular follow-ups: Incogni and DeleteMe don't stop at sending out a single removal request. They understand that data brokers tend to recollect a person's information over time, so they continue to send out data removal requests regularly, ensuring that your information stays off the market.

Monitoring the process: With Incogni and DeleteMe, you're not left in the dark about what's happening with your data. You can monitor the entire process on your dashboard. This includes the number of potential databases found, the number of requests sent, and the number of requests completed.
The key difference between Incogni and DeleteMe lies in their approach to data removal. While both services are proficient in ensuring your personal data is removed from various databases, Incogni focuses more on continuous monitoring and regular follow-ups, whereas DeleteMe emphasizes on comprehensive one-time data removal with an annual renewal option.
Interested in exploring the leading data removal service? Our comprehensive Incogni review offers an in-depth look
Wondering how Incogni stacks up against its counterparts? Explore our comprehensive comparison guides, Incogni vs DeleteMe and Incogni vs Privacy Bee, for an insightful comparison.
For those seeking user-friendly interfaces and comprehensive removal reports, our must-read reviews include Optery review, DeleteMe review, and Privacy Bee review.
For a extensive guide on all this, check out our best data removal services guide.
Incogni Black Friday Deal is live:

Get 55% off Incogni with the discount link below:
(Coupon is applied automatically; 30 day money-back guarantee.)
How to reduce robocalls FAQ
What are some common signs of potential robocall scams?
Robocall scams often exhibit several telltale signs. These may include calls from unknown numbers, pre-recorded messages, requests for personal information, and pressure tactics to make immediate decisions. Scammers may also use a technique known as spoofing to make it appear as if their calls are coming from a local number, or even a specific business or government agency. Always remember, legitimate organizations will never ask for sensitive information like your social security number, bank account details, or credit card numbers over the phone.
Is there a free robocall blocker?
Yes, there are several free robocall blockers available. Many smartphones come with built-in features for blocking robocalls. For example, iPhones have a mute unknown callers feature, and Android devices offer various call-blocking options. In addition to these, there are third-party apps like Hiya and Truecaller that offer free versions of their robocall-blocking services. However, free versions may have limitations and premium versions offer more comprehensive features.
Do robocalls eventually stop?
Robocalls may not stop completely on their own, but there are measures you can take to significantly reduce them. Registering your number with the National Do Not Call Registry, being cautious about who you share your number with, and using robocall-blocking apps or features on your phone can all help reduce the number of robocalls you receive. Reporting unwanted calls to the Federal Trade Commission (FTC) also helps authorities take action against offenders.
Can I register my number on a Do Not Call list to avoid robocalls?
Absolutely, registering your number with the National Do Not Call Registry is a crucial step in reducing unwanted calls. Once you register, most legitimate telemarketers must stop calling your number within 31 days.
However, keep in mind that while this will significantly cut down on legal sales calls, it might not stop illegal robocalls. Scammers don't respect the Do Not Call Registry, but reporting these calls can help law enforcement track down offenders.
In addition to this, it's worth noting that some types of organizations are still allowed to call numbers on the registry. These include charities, political groups, debt collectors, and survey-takers.
Conclusion: Put an end to this madness
By using a mix of built-in features, carrier-specific solutions, third-party apps, and reporting unwanted calls, we can all contribute to eliminating the nuisance of robocalls. Take back control over your phone and safeguard your privacy by implementing the solutions discussed here.
To wrap everything up, here's a handy list of steps you can take to reduce robocalls:
Understand what robocalls are and how they work: Get to know the mechanics behind these intrusive calls to better identify and block them.

Be cautious about who you share your phone number with: Consider twice before giving out your number to ensure it doesn't land in the wrong hands.

Register your number with the National Do Not Call Registry: This is a free service that can significantly reduce the number of legitimate telemarketing calls you receive.

Utilize built-in features on your phone to block robocalls: Both iOS and Android devices come with inbuilt functionalities that can help you block these annoying calls.

Take advantage of carrier-specific solutions: Many phone carriers offer their own tools and services to help you combat robocalls.

Install third-party apps that are designed to block robocalls: Apps such as Hiya, RoboKiller, and Truecaller can be very effective in identifying and blocking these unwanted calls.

Report unwanted calls to the Federal Trade Commission: Your reports play a crucial role in helping authorities take action against offenders.

Keep yourself informed about the latest scams and tactics used by robocallers: Stay updated on the latest trends and threats in the robocall landscape to protect yourself more effectively.
To sum it up, battling robocalls and unwanted calls is something we can all help with. By putting these strategies into action, we can all chip in to create a safer, more private, and less bothersome world of communication.
This how to stop spam calls and robocalls guide was last updated on November 17, 2023.