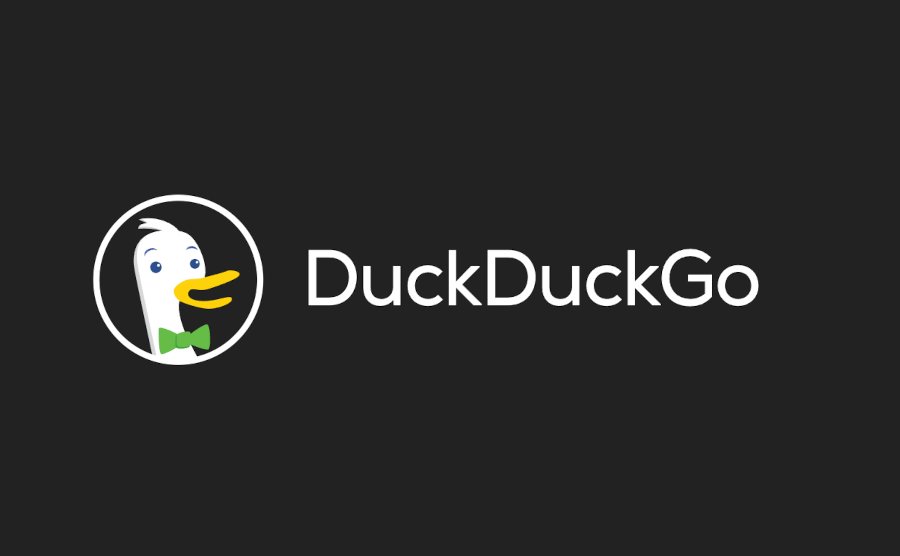 DuckDuckGo has opened up the beta for App Tracking Protection, giving all Android users a tool capable of detecting and blocking most third-party trackers that run in the background.
This includes trackers loaded from apps currently in use (foreground) and those that run in the background and monitor activity to siphon personal data while the user switches between apps.
App Tracking Protection is being rolled out in the latest version (5.143.1) of the DuckDuckGo browser app and can be activated through the Settings menu.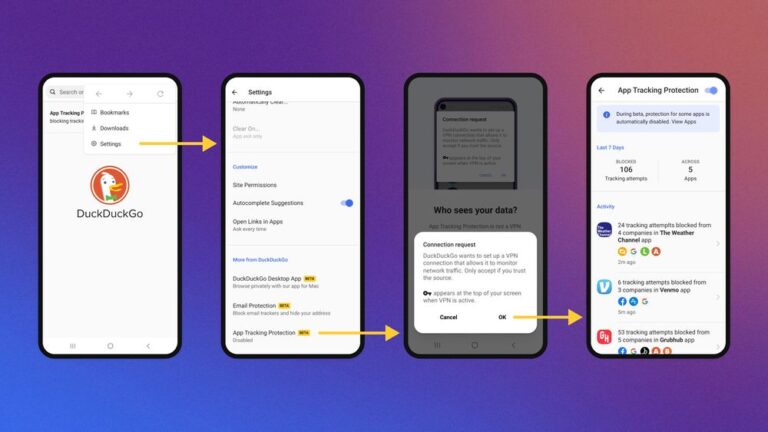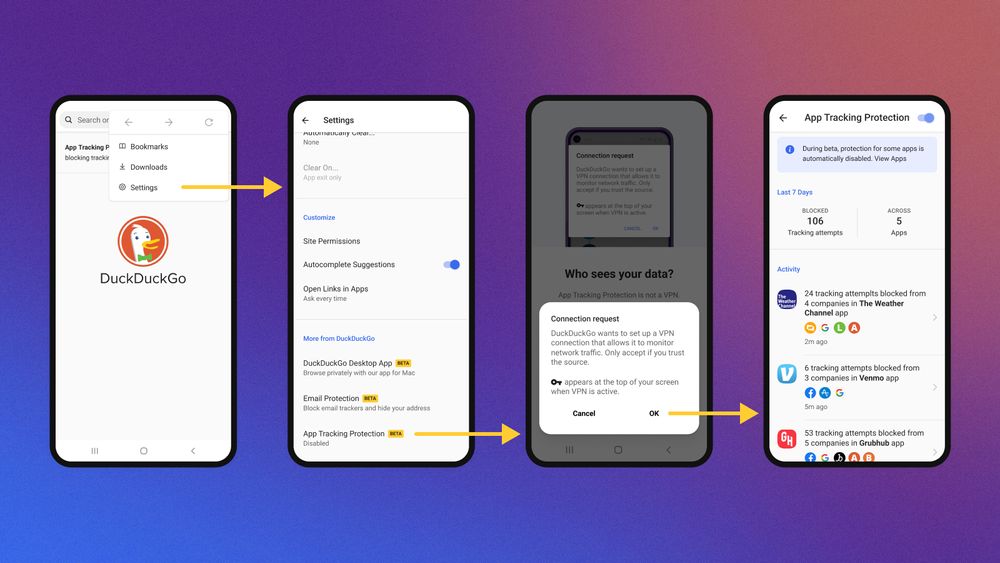 Trackers Trackers Everywhere
DuckDuckGo says that, on average, Android devices with 35 installed apps experience between 1,000-2,000 tracking events daily, with the data going to over 70 marketing companies.
The purpose of this tracking is to collect enough information about the user's interests and help deliver targeted ads for better engagement and conversion rates. And the more data the better.
These trackers collect data points like location, phone numbers, screen resolution, device make and model, internet provider, language, and others that, when combined, can lead to persistent tracking or even de-anonymization.
Recently filed lawsuits against Apple alleged inadequacy of its App Tracking Transparency system, claiming that some apps continue to collect sensitive data even when those users declined to give consent for tracking.
How Tracker Blocking Works
DuckDuckGo has compiled a list with all known trackers, which is constantly expanded with new entries.
App Tracking Protection uses this list to detect and block trackers, stopping the data collection for all apps except those the user has expressly excluded.
The system needs to set up a local VPN connection to monitor all network traffic on the device, which is required for identifying the trackers.
DuckDuckGo addresses concerns about this functional requirement, reassuring users that no data is sent to DuckDuckGo or any remote servers of other companies.
"App Tracking Protection uses a local "VPN connection," which means that it works its magic right on your smartphone and without sending app data to DuckDuckGo or other remote servers," mentions the blog post.
"That is, App Tracking Protection does not route your app data through external companies (including ours)."
Worries about performance drops due to running a VPN-based traffic monitor in the background all the time are also played down.
DuckDuckGo reassures users the performance impact is so minimal, not even hardcore mobile gamers will notice a difference.
Having activated the system, the user can either monitor the tracker blocker via the "live view" to evaluate apps individually or just let the app generate periodical 'Activity Reports' of what has been blocked.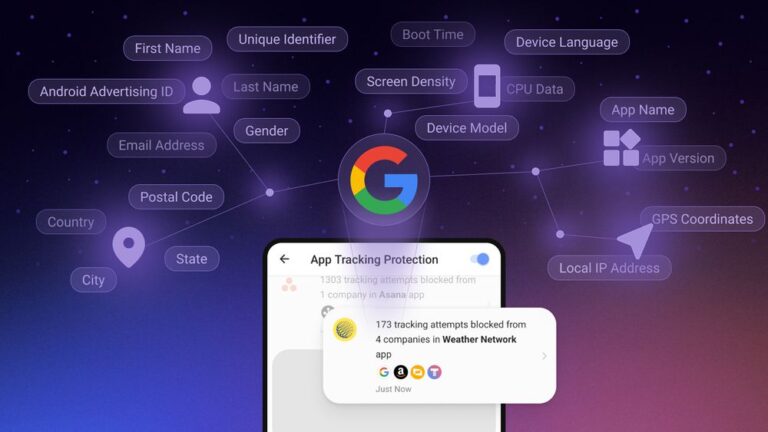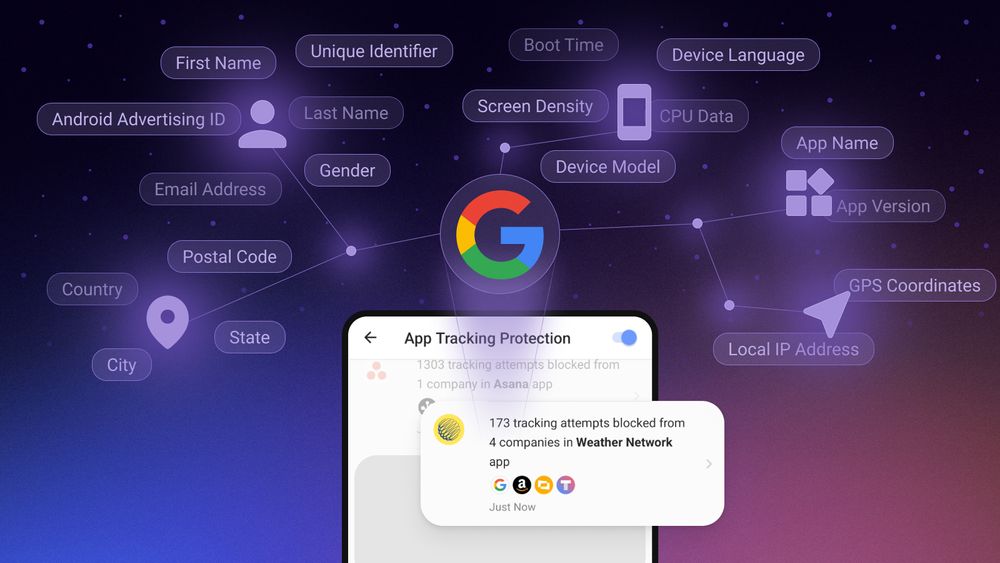 Those interested in diving deeper can see precisely what kind of trackers are blocked for each application they use.
Before you go straight to Google Play to download the latest DuckDuckGo app, remember this feature has just entered beta, so it might not work consistently just yet.
However, testers are still important in this phase, so if you stumble upon bugs, make sure to report them to the DuckDuckGo team.
DuckDuckGo browser is currently recommended in our guide on secure browsers that respect your privacy.