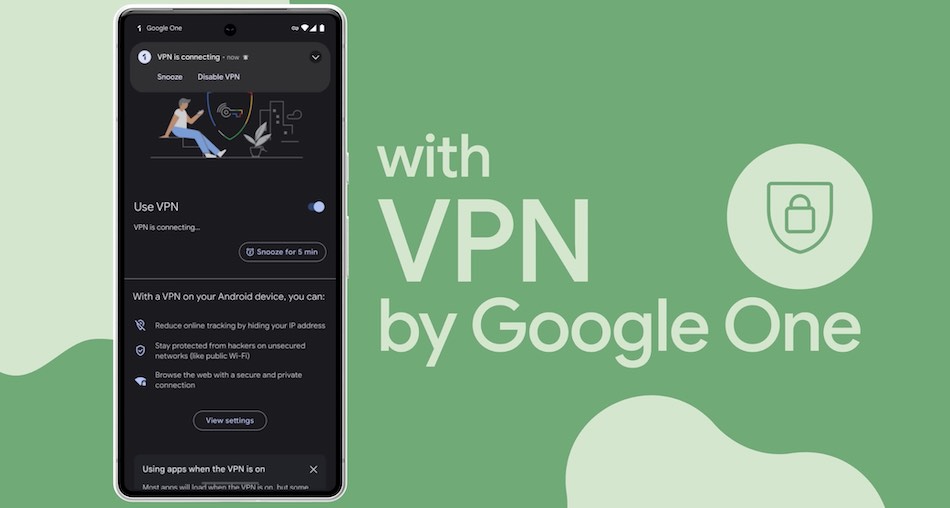 Google has announced that all Pixel 7 and Pixel 7 Pro users will now get to use "VPN by Google One" for free.
Google's VPN is normally available only to Premium subscriptions on Google One, giving users a privacy cloak for when they're surfing the web using public WiFi or untrustworthy connections.
Pixel users can now activate their VPN connection through the Google One mobile app even without a Google One membership.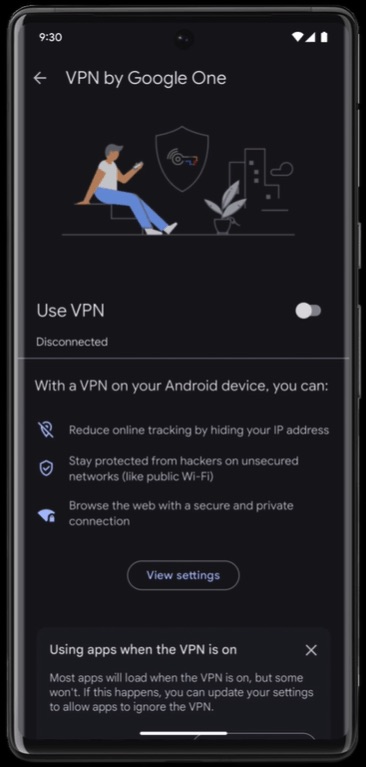 This VPN access is handy for smartphone users who browse the internet while on the go and often find themselves forced to trust unknown networks in airports, cafes and shared working spaces.
Google says its VPN solution is completely safe from outsiders, even Google itself, so nobody can see the users' network traffic or identify them.
To dissociate users with VPN connections, "blind signing" is used. Google says the system is essentially a strict separating layer between browsing data and traffic rerouting servers, so even users who are logged in to their Google account all the time cannot be identified.
Moreover, the users' real IP addresses are not logged in Google's servers but instead processed on the fly, so the origin of the network requests is completely hidden.
"There's some minimum logging to ensure quality of service, but this never includes your IP address or network traffic," claims Google.
Finally, Google promises its VPN has such good performance that users are unlikely to notice any speed drops or connectivity hiccups.
For alternative VPN apps suitable for the Android platforms, check out our Android VPN list containing solid options like NordVPN, ExpressVPN, Surfshark, and others.
More Pixel Perks
Another feature announced by Google exclusively for the Pixel family is a Privacy and Security overview, giving users a summary of their stance.
The new system will scan stored accounts, security settings, and system update status and inform users of actions they can take to improve their security.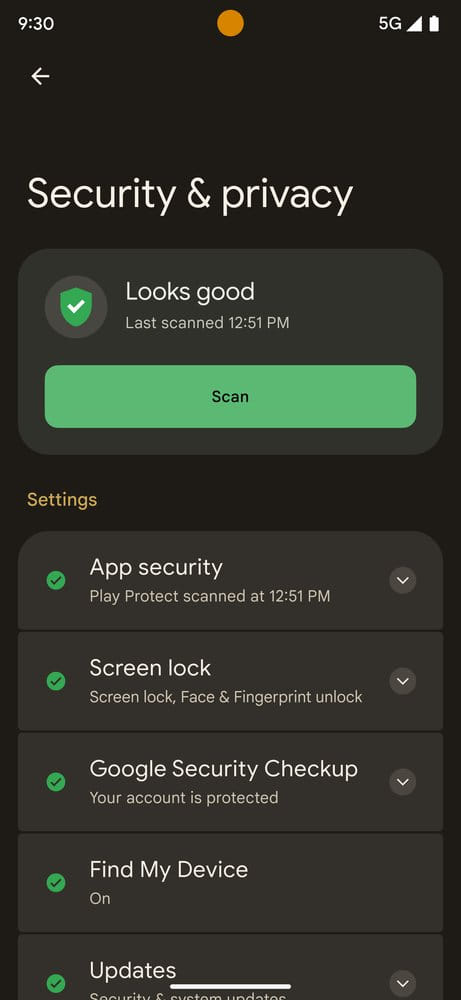 This system incorporates account password protection, checking if the user's credentials have leaked on the internet by comparing encrypted pairs, never getting to learn usernames and passwords in the process.
The privacy and security system will run periodical scans to determine the status of the device, but the user also gets the option to perform a scan on command at any time.
Related Articles: