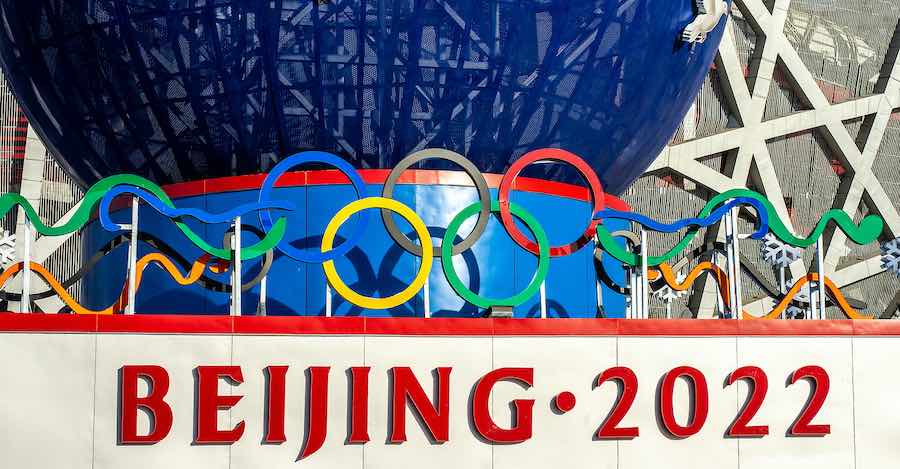 The 2022 Olympic games are just right around the corner, with the Torch Relay kicking off on Friday, February 4th. Running through February 20th, these are the Winter Olympic games that come every four years. And as with previous events, we can be sure that millions of people around the world are looking to watch the Olympic Games online for free — and that is the subject of this guide.
There are many different free broadcasts of the olympics online from various streaming channels around the world. And over the course of the 16-day schedule, you will have plenty of opportunities to watch both the live events and replays of your favorite games from the comfort of your own home.
In order to watch streams from all over the world, you will most likely need a good VPN for the olympics, and we'll show you how to use one to get full access to everything, without getting blocked out by a paywall.
Part of that excitement is due to all of the winter olympic sports events, which includes all of the following:
Alpine skiing
Biathlon
Bobsleigh
Cross-country skiing
Curling
Figure skating
Freestyle skiing
Ice hockey
Luge
Nordic combined
Short track speed skating
Skeleton
Ski jumping
Snowboard
Speed skating
In all, there will be 15 events total for the 2022 Winter Olympics.
How to watch the Olympic games
At first glance, watching the Olympics will be easy. As the world's premier sporting event, the games will be streaming on local TV in most countries. But there's a problem. If you are relying only on your local TV station, you may not have complete access, or you may even miss the events you most want to see, which are picked up by other stations around the world.
This is why you need a VPN. A VPN will give you access to numerous streams that are broadcasting the 2022 Winter Olympics. While a VPN will cost a bit of money up front, you can always use it for accessing streaming content around the world — and it also provides you with more privacy and security online.
We recommend using NordVPN with the coupon below, then you can easily access Olympics streams from anywhere.
NordVPN's Cyber Deal is live:

Get 63% Off NordVPN plus an additional 3 months FREE:
(Coupon is applied automatically.)
Once you have the NordVPN app installed on your device, you will have instant access to 5,200+ servers in 60 countries. When you connect to one of these servers, it will appear as if you are physically located in that country because you will have the IP address of your VPN server. This gives you instant access to the streaming channels and digital content in that country.
Here are some of the best streams to watch the 2022 Winter Olympics:
| | |
| --- | --- |
| Streaming service and (location) | Monthly price |
| BBC iPlayer (UK) | Free |
| CBC Gem (Canada) | CAD $4.99 |
| Peacock TV (USA) | $5 |
| Sky (New Zealand) | Free |
| Seven Network (Australia) | Free |
To stream the Winter Olympics from any of these sources, you will just need to follow these steps:
Open your VPN app on your streaming device.
Connect to a VPN server that is located in your target location (for example, the UK for BBC iPlayer or Australia for Seven Network).
After you have connected to a VPN server, open the streaming websites and watch the Winter Olympics as normal.
Free Olympics streaming online with 24/7 access: BBC iPlayer
One of the best resources for streaming the Olympic games online for free is the BBC iPlayer. BBC iPlayer is a UK streaming outlet that is accessible to anyone online with a UK IP address.
To watch the Olympics for free online with a BBC iPlayer, you have two options:
Get a VPN subscription and then connect to a UK VPN server for full access; or
Be physically located in the UK (and connect to the BBC iPlayer Olympics stream without a VPN)
Note: Watching BBC iPlayer does require you to check the box that you have a valid UK TV license – but there is no real verification. See our review of the best VPNs for BBC iPlayer for more information on this requirement and how to address it even if you do not live in the UK.
Two other options for free Olympics viewing with English-language commentary are:
As you can see, you have lots of options for viewing the Olympics for free with English-language commentary. Multiple options are great to ensure that you get to see the events you want, since not every service will show every event.
Defeat Geo-Blocking with a VPN and watch the Olympics online from anywhere in the world
Geo-blocking is the main reason you need a VPN to watch the Olympics. Certain VPNs can defeat the geo-blocking technology used by these services. That means you can use a VPN to watch the Olympic Games for free even if you aren't physically located in the coverage area of these services.
Even if you can log into one of these services without using a VPN, you may need a VPN to log into some of the other services to get your full Olympics fix. If you're curious how a VPN can defeat geo-blocking, the next section has a quick explanation. If you just want to get to it, skip ahead to the section on how to watch the Olympics using a VPN and see how easy it is.
How a VPN can defeat geo-blocking
Most geo-blocking technology relies on something called your IP address to determine where you are physically located. An IP address doesn't include anything about your exact address (121 Main Street, Cleveland, or whatever). But it does include information that can be used to determine what country you are in, if not an even more precise location.
Whenever you connect to a website on the internet, the connection information includes the IP address of your device. The geo-blocking system uses that information to decide if you are in a covered area.
A good VPN service can make it look like you are physically located most anywhere in the world. Top VPNs have thousands of servers located in dozens of countries around the world. You can connect to the service streaming they Olympics using one of the VPN's servers that is located in the 'correct' physical location.
Because you are connecting to the streaming service through the VPN, the service see's the IP address of server instead of yours. Since you are using a VPN server physically located in an 'acceptable' location, you'll be able to log on and live stream the service without problems.
For a bunch of reasons we don't need to cover here, there are only a few VPN services that can consistently pull off this trick of outsmarting geo-blocking technology. I'll tell you about them in a minute. But first, let's take a look at just how easy it is to watch the 2022 Olympics for free with the help of a VPN.
How to watch the Olympics using a VPN
It really is simple to watch the Olympics (or most any other streaming content) using a VPN. Here are the basic steps; the exact details will vary depending on the VPN, and are explained in detail on the VPN websites.
Sign up for a VPN service.
Download the VPN application and install it on your device.
Launch the application and login with your username and password.
Choose a VPN server in the country the streaming service you want to use is located in: the USA for Peacock, UK for BBC iPlayer, Australia for 7plus, and New Zealand for Sky.
Once you are connected to the VPN server, log into the streaming service normally and enjoy the Olympics!
As long as you are using a VPN that can outmaneuver geo-blocking systems, that's all there is to it.
Recommended VPNs for Watching the Beijing Olympics for free
When it comes to defeating geo-blocking consistently, it is hard to find even a handful of VPNs that you can rely. We have three to recommend to you. Here are your best options:
NordVPN
Surfshark
ExpressVPN
1. Using NordVPN to stream the Winter Olympics online for free
| | |
| --- | --- |
| VPN | NordVPN |
| Based in | Panama |
| Logs | No logs (audited) |
| Price | $3.29/mo. |
| Support | 24/7 live chat |
| Refund | 30 days |
| Website | NordVPN.com |
Topping our list of the best VPNs for watching the Olympics is NordVPN. This VPN stands out from the crowd with lots of advanced features, secure apps, and the fastest VPN speeds. NordVPN offers a very large network of servers around the world, which gives you full access to a large network of global content. This also makes it the best VPN for Netflix, BBC iPlayer, Hulu, Amazon Prime, and more.
Going beyond watching the games, you should know that NordVPN is strategically based in Panama, which is an excellent privacy-friendly jurisdiction. This VPN outperforms other VPN services in nearly every category, and they also have a great coupon going on now to save money on your subscription:
NordVPN's Cyber Deal is live:

Get 63% Off NordVPN plus an additional 3 months FREE:
(Coupon is applied automatically.)
To learn more about this high-quality speed demon, check out our full NordVPN review.
---
2. Surfshark VPN to watch the Olympics for free
| | |
| --- | --- |
| VPN | Surfshark |
| Based in | The Netherlands |
| Logs | No logs |
| Price | $2.30/mo. |
| Support | 24/7 live chat |
| Refund | 30 days |
| Website | Surfshark.com |
In a few short years Surfshark has grown into one of the most impressive VPN services around. It does a great job of streaming content from all the services we're talking about here, thanks to a large network of fast, secure servers. You can see that Surfshark is the cheapest VPN on on our list, with prices at only $3.29 per month with select plans.
Surfshark also boasts excellent speeds, as you can see in our recent Surfshark vs NordVPN comparison. This allows you to watch HD quality streams without any interruptions or problems. They also have a huge selection of apps, which means you can stream the 2022 Olympics online with all kinds of devices, from computer to tablets and Smart TVs.
Surfshark VPN Coupon:

Get 82% off Surfshark VPN (drops the price down to $2.30 per month) plus 2 months FREE:
(Coupon is applied automatically.)
To learn more about this VPN, you'll want to read our in-depth Surfshark review.
---
3. ExpressVPN also unblocks the Olympics online
| | |
| --- | --- |
| VPN | ExpressVPN |
| Based in | British Virgin Islands |
| Logs | No logs (audited) |
| Price | $6.67/mo. |
| Support | 24/7 live chat |
| Refund | 30 days |
| Website | ExpressVPN.com |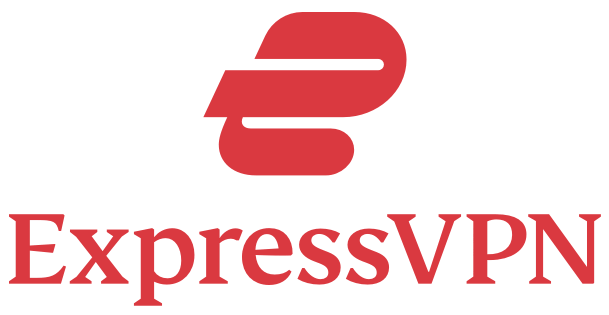 ExpressVPN is also a great VPN to stream the Olympics online. It offers fast, secure, and reliable servers along with a large selection of VPN apps for all types of devices. While it is slightly more expensive than the other options, it still performs well in nearly every category we tested.
ExpressVPN is a great VPN for streaming, as well as privacy and security. And like our other top recommendations, ExpressVPN has passed independent audits and continues to be a leader in the market. ExpressVPN's server network currently spans 94 different countries, allowing you full access to content from all regions of the globe.
To get the full story on this service, here's the link to our full ExpressVPN review.
---
2022 Beijing Winter Olympics schedule
Below is the schedule of events from the official Olympics website:
Olympics Opening Ceremony: February 4th
Ice hockey: February 3rd – 19th
Alpine skiing: February 6th – 19th
Luge: February 5th – 10th
Biathlon: February 5th – 19th
Nordic combined: February 9th – 17th
Bobsleigh: February 13th – 20th
Short track speed skating: February 5th – 16th
Cross-country skiing: February 5th – 20th
Skeleton: February 10th – 12th
Curling: February 2nd – 20th
Ski jumping: February 5th – 14th
Figure skating: February 4th – 20th
Snowboarding: February 5th – 15th
Freestyle skiing: February 3rd – 19th
Speed skating: February 5th – 19th
Olympics Closing Ceremony: February 20th
Use a VPN for streaming the Olympics online, and also use it for privacy and security
We have already discussed the benefits of using a good VPN to stream the Olympic games online and access content from around the world. But we also need to discuss privacy and security.
VPNs are really an important tool to be used every day if you value your privacy. As we reported earlier, internet service providers are logging everything you do online. This data (all of your web browsing activities) is likely being shared with a large network of third parties. To restore your digital privacy, you will need to connect to a VPN server, which will encrypt and anonymize your internet traffic.
Additionally, a VPN offers a higher level of security by encrypting traffic between your device and the VPN server. This is especially useful if you are on public WiFi or any other unsecured network.
These concerns about security and privacy are even being echoed by the FBI, which is warning Olympic athletes to leave their personal phones at home.
Conclusion: Enjoy watching the 2022 Winter Olympics in Beijing online
Want to watch the Beijing 2022 Olympics for free with English-language commentary? If you're willing to spend a few bucks on a top-quality VPN service, you'll have many different sources of Olympic streaming content to choose from so you never miss the events you want to see.
And the fun won't end when the Olympics do. Investing in one of these VPNs will give you easy access to most of the streaming content from around the world without the hassles of moving to a different country just to follow your favorite series.