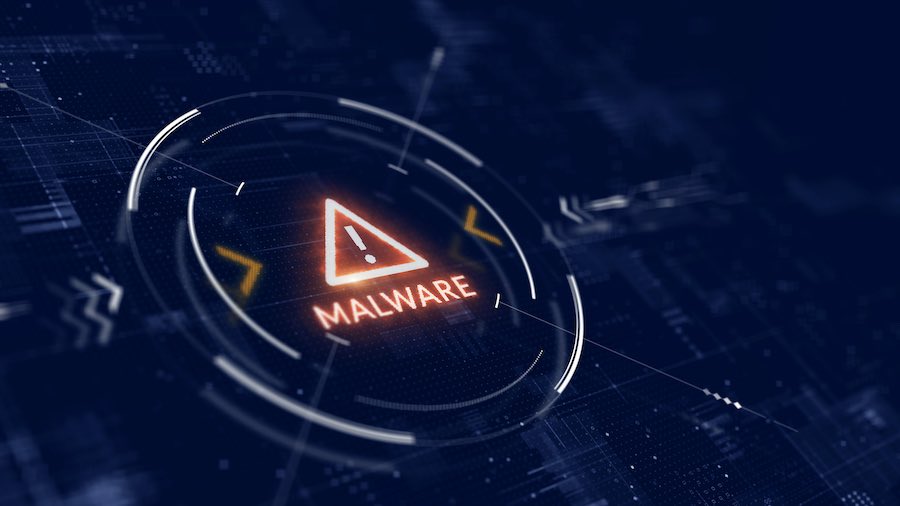 A new variant of AsyncRAT named 'HotRAT' by cybersecurity analysts at Avast has been targeting internet users who download cracked and pirated software, including popular games and pro-grade tools.
HotRAT distributors source "clean" game and software cracks that are available online and infect them with a malicious AutoHotkey script hiding PowerShell code that turns off security software, establish persistence on the breached system, and eventually deploys the final malware payload using a VBS loader.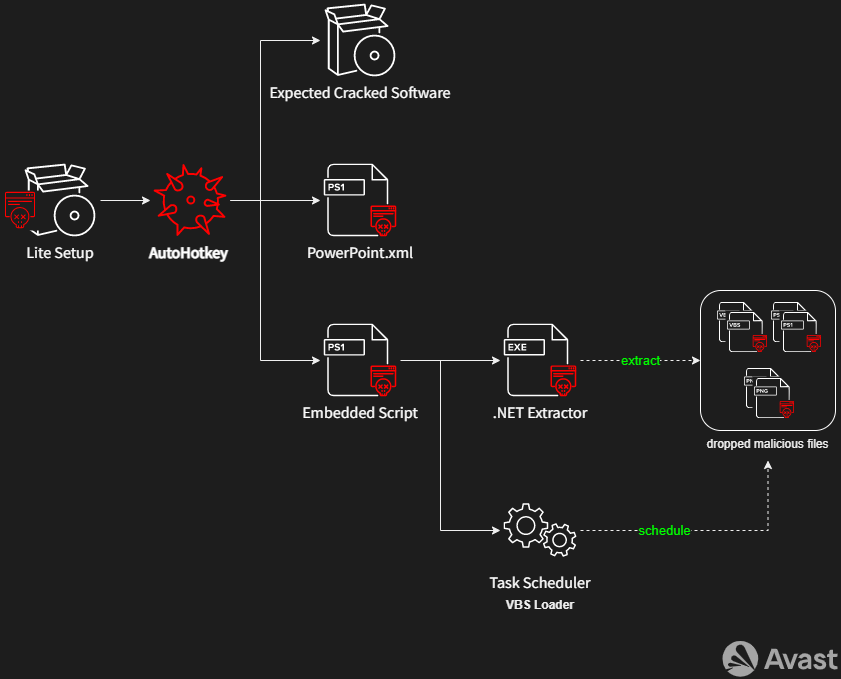 The infection chain involves multiple stages, while the actual deployment of HotRAT using the Task Scheduler is illustrated below.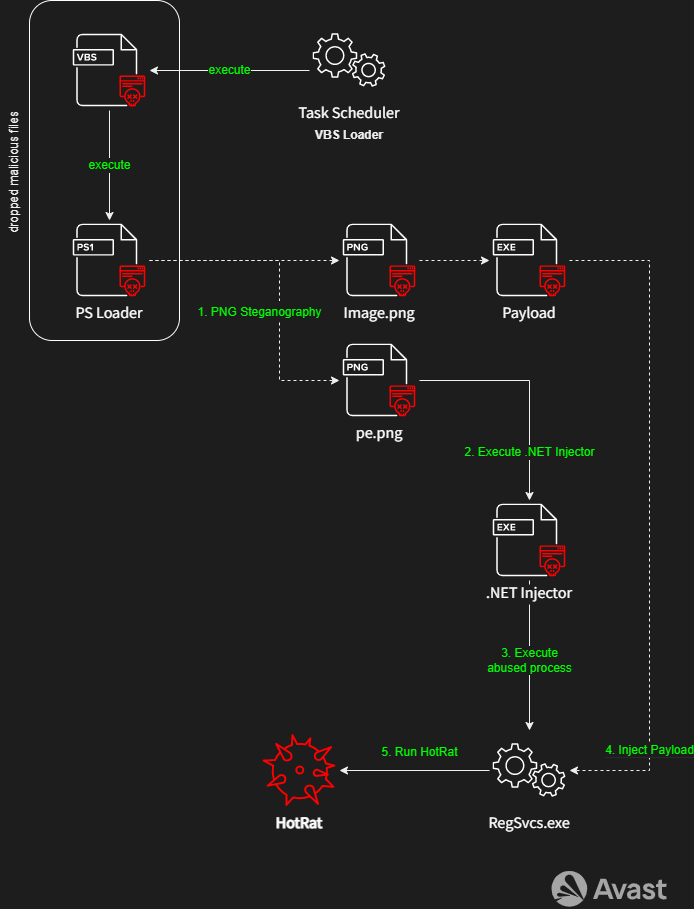 HotRAT gives attackers various capabilities, including stealing login credentials, targeting cryptocurrency wallets, capturing screenshots, logging key presses, accessing and modifying clipboard data, or fetching additional payloads from the attacker's server.
HotRAT Details
Compared to AsyncRAT, an open-source malware that was used as the basis for the new malware family, HotRAT features an additional 20 commands, including for uninstalling AV tools from Avast, Malwarebytes, AVG, McAfee, and Avira, setting up proxies, killing specific processes, and stealing credentials for AnyDesk.
Also, the malware abuses its admin-level execution privileges to add the entire C:\ path into Windows Defender's exclusion paths, essentially disabling all security alerts that would have warned users of malicious activity taking place on their system.
The cracks used for distributing HotRAT to unsuspecting users include:
Adobe Illustrator 2023
Far Cry 4 gold edition
Adobe Photoshop 2021
IObit Uninstaller Pro
Age of Empires IV Digital Deluxe Edition
Microsoft Office 2022
Battlefield 3 Premium Edition
Microsoft Office 2022 LTSC
Microsoft Office Professional Plus 2021
Nitro Pro Enterprise
CCleaner Professional
Sniper Elite 4 Deluxe Edition
Command & Conquer Red Alert 2
The Sims 4
CyberLink Screen Recorder Deluxe
Tiktok 18+ Plus PC Download
Topaz Video AI
Disk Drill Enterprise
Vmware Workstation pro
Wondershare Filmora
Avast's infection stats show that HotRAT has been actively distributed to victims worldwide since last year, recording a significant spike of activity in mid-October 2022. Since then, Avast has been observing stable infection rates, so the HotRAT campaign is still active.
While the malware has infected computers in the United States, Europe, and Southeast Asia, the most impacted countries are Thailand, Libya, and Guyana, likely due to internet users in those places engaging more heavily in software piracy.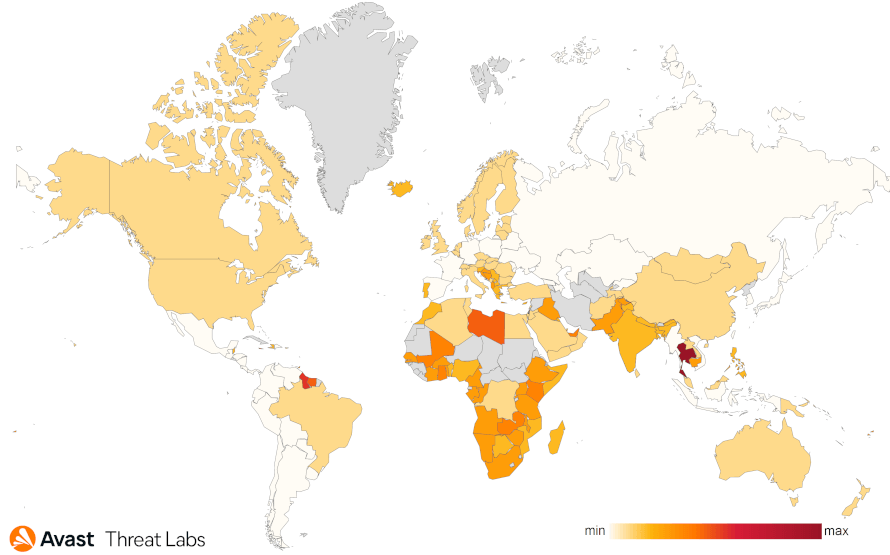 Avast's analysts report that most of the infected cracked software is distributed via websites that "specialize" in piracy and not via the usual suspect, aka torrents. Malicious forum posts promoting installers laced with the HotRAT script have also been observed.
Users are recommended to avoid all dubious software sources and abstain from software piracy entirely, as these downloads always come with an elevated risk for malware infection.
Related Articles: