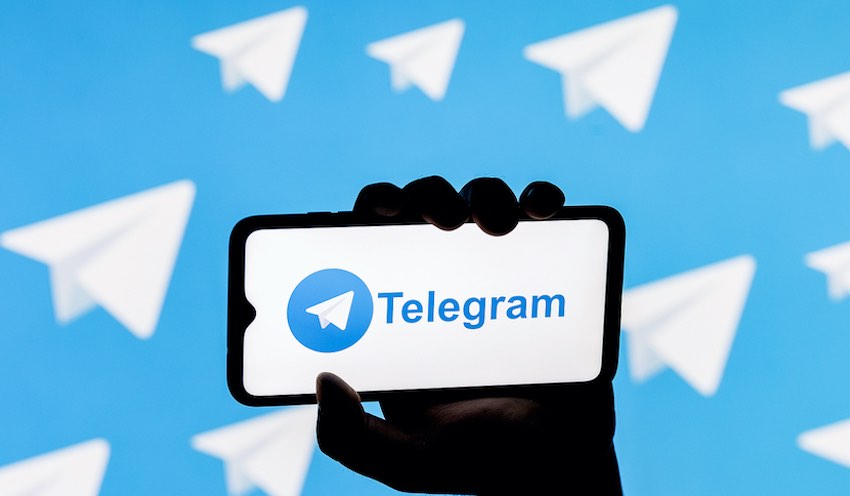 Telegram's website states that a disclosure of user data to government agencies "has never happened." However, a recent investigation in Germany claims that Telegram is actively sharing user data with government agencies and also censoring content.
Telegram is a very popular secure messaging app with over 500 million users worldwide. Many people trust the service to provide a private communication platform that is safe from prying eyes. However, an investigation out of Germany suggests that Telegram is sharing user data with government agencies.
The report conducted by Der Spiegel argues that Telegram has an active and ongoing data-sharing relationship with the country's Criminal Police Office (Bundeskriminalamt or BKA). Der Spiegel claims there are "several cases" of Telegram sharing user data with authorities.
From Der Spiegel (Google translate):
Contrary to what has been publicly stated so far, the operators of the messenger app Telegram have released user data to the Federal Criminal Police Office (BKA) in several cases. According to SPIEGEL information, this was data from suspects in the areas of child abuse and terrorism. In the case of violations of other criminal offenses, it is still difficult for German investigators to obtain information from Telegram, according to security circles.

– Der Spiegel report
According to Der Spiegel, it was not always easy for government agencies to acquire data from Telegram. However, the recent change marks an "about-face" for the company.
The fact that Telegram provides information about users to authorities at all marks at least a cautious about-face in the course of the company, which was founded in 2013. For a long time, German investigators did not get any answers when they wanted to know who was behind the Telegram accounts that were spreading criminal content online.
Telegram claims to be a secure and private chat messaging app. You can see this directly on the Telegram homepage: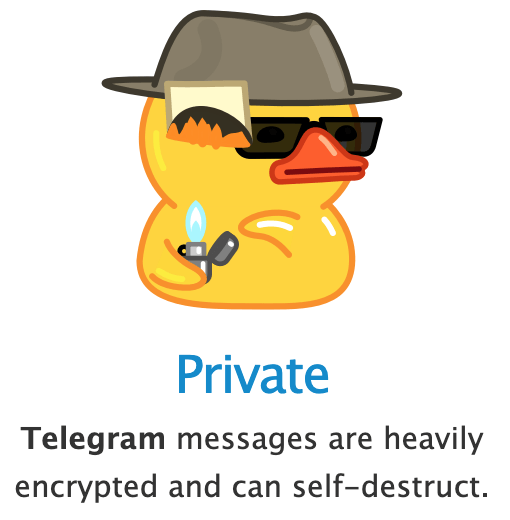 Looking at the Privacy Policy, Telegram admits that it logs IP addresses and phone numbers. In our Telegram review, we noted this policy and also how you can hide your IP address through different tools, namely a good VPN service.
In certain cases, Telegram claims this data can be released to authorities. However, Telegram's Privacy Policy also claims that this type of data disclosure "has never happened."

The Telegram Privacy Policy directs users to a transparency report channel on Telegram, but the channel is empty with no posted content (when this article was published).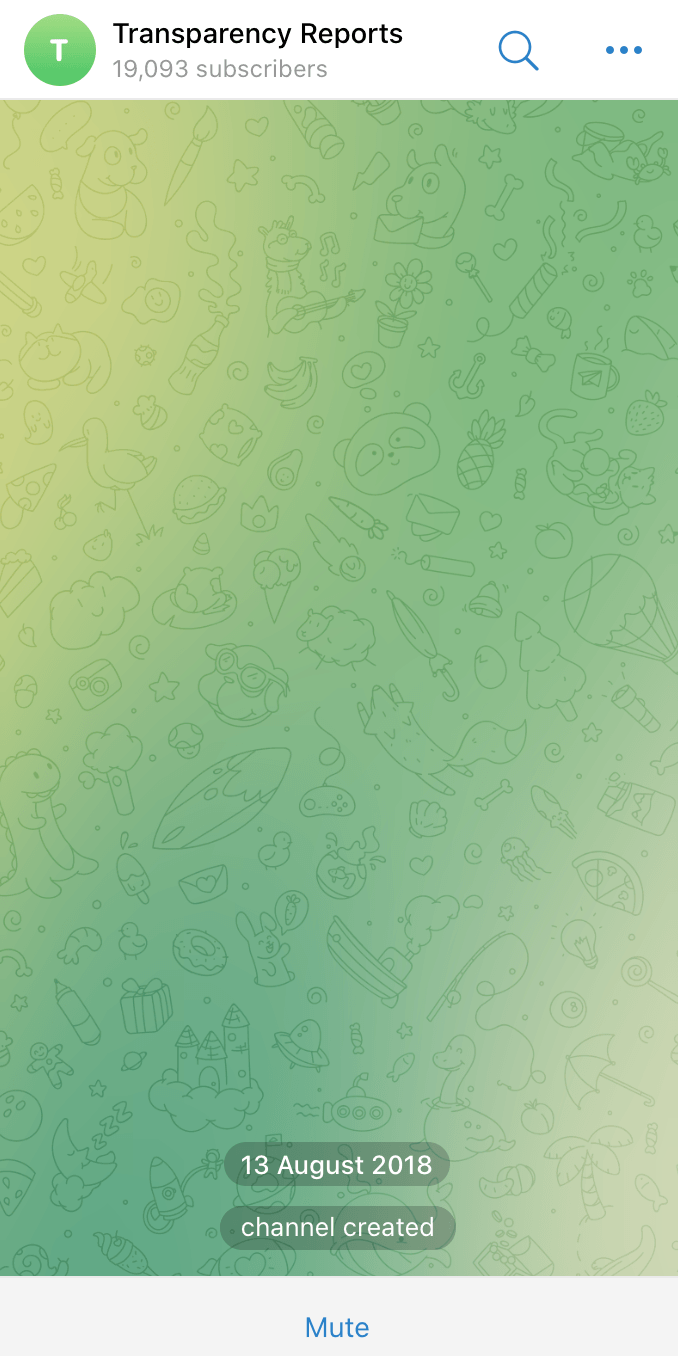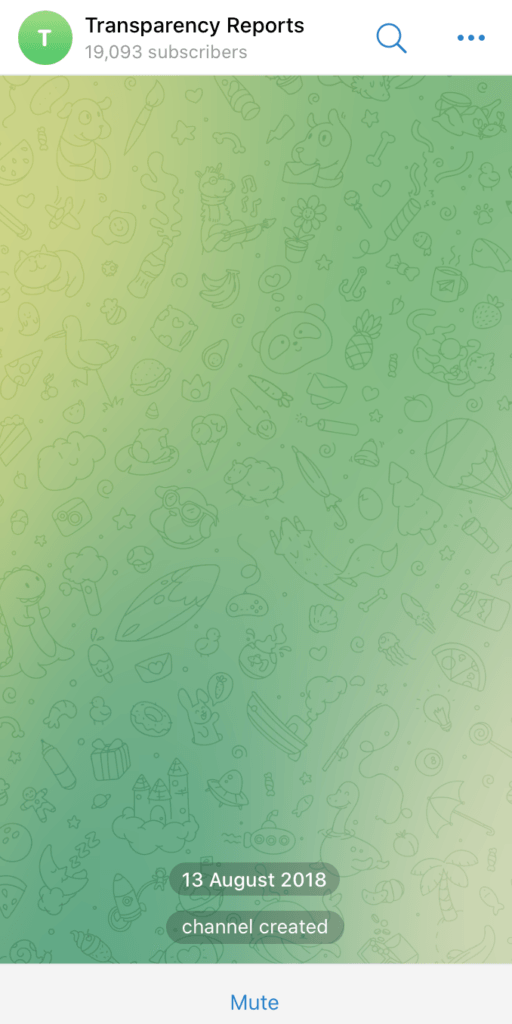 Nothing to report, or zero transparency?
Ongoing cooperation with government agencies
Based on Der Spiegel's report, there are two types of cooperation going on between the German government and Telegram:
Cooperation to provide user data. This data may include the IP addresses and phone numbers of Telegram users, as detailed in Telegram's Privacy Policy. With this type of data, government agencies could easily identify Telegram users and potentially prosecute them for whatever they have been doing on Telegram to attract attention.
Cooperation to restrict content. This could come in the form of restricting or blocking certain channels deemed offensive, dangerous or "illegal" by government bodies.
Der Spiegel claims that German politicians began pressuring Telegram in February of this year. Ultimately, it appears this pressure paid off. Telegram and the German government agreed to setup up a direct communication line.
The Federal Ministry of the Interior has been in direct talks with Telegram since early February to get the service to cooperate with German authorities and block criminal content. During the first exchange, Telegram boss Durow appeared personally in a hoodie in the video call, along with three other high-ranking representatives of the company, including, to the surprise of the ministerial, a senior German-speaking employee. Participants described the exchange afterwards as thoroughly friendly and constructive. Durow emphasized the importance of the German market and signaled that he would take the concerns and demands seriously. It was agreed to set up a reliable direct channel at the working level.

– Der Spiegel report
According to the report, there have been two other meetings between Telegram employees and the German Federal Ministry of Justice since February.
The requests by the German government for Telegram's help with censorship and providing user data come as no surprise. Germany has very strict laws on what type of content can be published online under the "NetzDG" (Netzwerkdurchsetzungsgesetz) regulations.
These laws basically allow the government to force social media platforms to censor, delete, or block any content that they deem to be illegal within 24 hours — or face massive fines.
Unlike the US, Germany has much stricter limits on free speech. The NetzDG law officially went into effect in 2018 and it is aimed at combatting "hate speech and illegal content" on social media.
Telegram has already racked up $55 million in fines from the German government under the NetzDG laws. The reason for these fines was Telegram's failure to remove content in a timely manner at the request of the German government.
Telegram, however, is not based in Germany. It is based in Dubai. Whether or not it would even need to comply with Germany's laws is another question that is surely open to interpretation. So far, Telegram has ignored Germany's fines and letters sent to its Dubai office.
Note: Given that Telegram's development team is based in Dubai, you might want to protect any communication you have with the Telegram team with a VPN. Our guide to the best VPNs for AE and Dubai has some excellent options for you to try.
Of course, businesses do need to comply with the laws in the countries where they are based. Take Proton Mail, for example. Last year we noted how Proton Mail logs users in cases where it is required by Switzerland courts. And in 2020 alone, that happened 3,017 times.
Alternative secure messaging apps
For those who are troubled by these developments, there are other options to consider that we have profiled in our guide on secure encrypted messaging apps.
One of the most popular alternatives is Signal, which has also surged in popularity over the past few years. Signal is free, open source, and enjoys popularity with millions of users. But like Telegram, it also requires a phone number for registration, which is a drawback for privacy.
Also worth mentioning is Threema. Threema is a paid app (not free) and also has fewer users than Telegram and Signal. However, it comes with privacy advantages over Signal and Telegram in that it does not require any phone number or email for registration.
We have reached out to Telegram for comment on this situation and will update this article with any new information. This article was last updated on July 27, 2023.