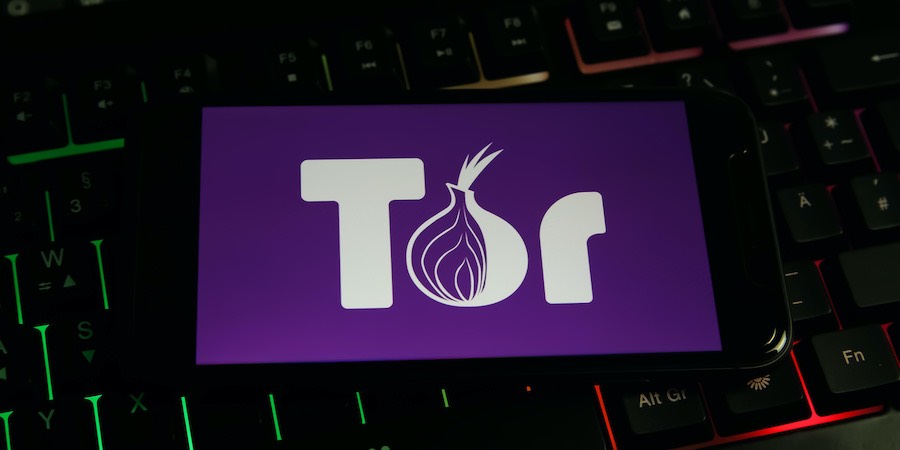 Portuguese researchers have presented a prototype system named 'TorKameleon,' which enhances Tor network's resistance to sophisticated deanonymization attacks.
The authors of TorKameleon have tested their solution against state-of-the-art correlation attacks that can deanonymize people and validated that it works as expected without a notable impact on Tor's browsing performance.
It is important to note that TorKameleon was released as an open-source JavaScript tool, so it could easily be incorporated into Tor when its codebase reaches maturity, or if the Tor Project decides to adopt it.
Tor's Deanonymization Problem
The Tor network is a decentralized volunteer-operated network only accessible via the Tor browser, where users can interact without exposing their IP addresses, passing their traffic through a series of nodes and relays.
While the Tor network can be used for accessing both the surface web (regular sites), it can also be used for accessing the "dark web" (onion domains). So, while it has legitimate uses, such as accessing or sharing information privately, many use the Tor network for illegal or malicious purposes.
For this reason, intelligence services and law enforcement have repeatedly attempted to launch deanonymization attacks, devise secret backdoors to eavesdrop on Tor's traffic, or block the nodes of the network to reduce its functionality and impose targeted censorship.
Attackers can take advantage of the lack of traffic obfuscation to use statistical analysis and machine learning models to identify pairs of input and output network flows with similar characteristics, achieving the tracking and eventual identification of Tor users, even if their traffic is encrypted and randomly bounced on the Tor network.
TorKameleon Solution
To defend against these attacks, the researchers have developed TorKameleon, a standalone, fully integrated Tor pluggable transport, which combines K-anonymization, WebRTC traffic encapsulation, and TLS encryption.
The system works by de-coupling the user traffic before it forwards it to the Tor network, connecting directly to the TorKameleon bridge using a gateway installed on the user's system.
At this stage, users of TorKameleon coordinate with K-1 other users to deploy their proxies, creating a larger traffic pool that helps them mask their individual traffic fingerprint before they even connect to the Tor network, which is presumably monitored by adversaries who collect and analyze the network traffic.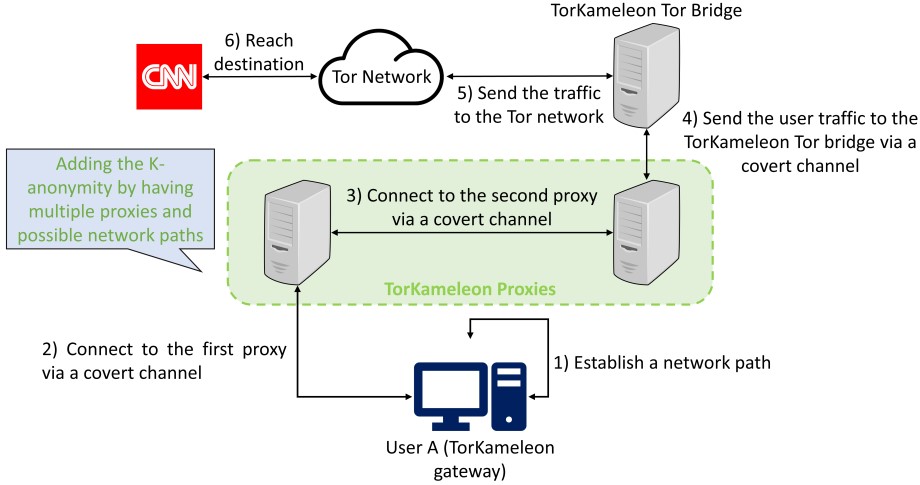 Next, the user's traffic is mixed with WebRTC media streams that appear normal to censors because the traffic data is embedded into the frames of the stream's audio and video tracks using TLS encapsulation.

TorKameleon offers two mixing modes, one that inserts data blocks to a single frame without replacing content (ADD), which makes data transmissions faster, and one that replaces stream data with user traffic data (REPLACE). The second approach guarantees unobservability at the cost of lower throughput.
Testing TorKameleon's resistance against correlation attacks revealed that the system could successfully evade compromise for packet sizes of 536 bytes in ADD mode and 1050 bytes in REPLACE mode. However, the latter may be increased up to 2078 bytes without significantly raising the risk of exposure.
In conclusion, TorkKameleon is the first Tor-compatible evasion tool that can resist state-of-the-art correlation attacks and the first that combines K-anonymization and traffic encapsulation mechanisms.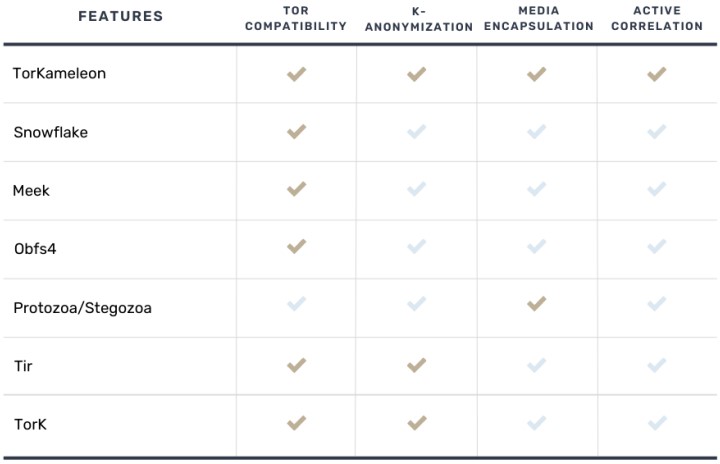 If you're interested in reading more about TorKameleon, check out the technical paper published on Arxiv.org.
Related Articles: