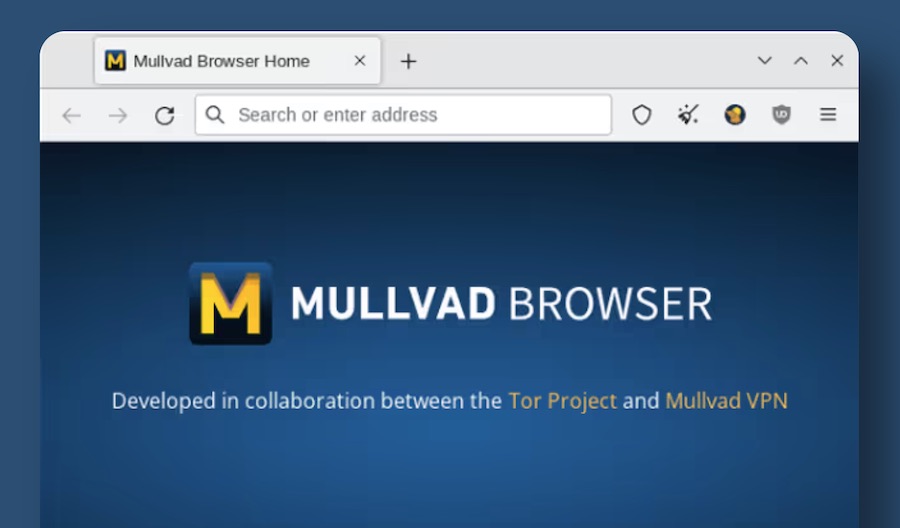 Mullvad VPN and the Tor Project have partnered to release the 'Mullvad Browser,' a privacy-focused web browser created specifically for use with a VPN connection.
The browser was developed by engineers from the two teams to minimize tracking and user fingerprinting and make all users appear as one. The two projects have collaborated again, and Mullvad has been an active contributor to the Tor Project for many years.
Mullvad Browser is free and open-source and available for Windows, Linux, and macOS.
What Is it?
The Mullvad Browser is a web browser based on Firefox 102, which is the latest available ESR (Extended Support Release) version.
The software project is the equivalent of the Tor Browser, but instead of browsing the Tor network, it was designed for use with a VPN, complementing its privacy protection features and making sure that user data confidentiality isn't compromised at the browser level.
It comes pre-configured with settings that make user fingerprinting impossible, like masking the attributes of the user's device, hardware APIs, fonts, rendered content, etc. Additionally, the Mullvad Browser has "private mode" enabled by default, blocking all third-party cookies.
For a deep-dive on all the browser's default settings and privacy-enhancing configurations, check out this page.
The browser does not need a VPN connection to operate, and not a Mullvad VPN in particular, so it can still be used with your regular IP address and still provide some level of protection, albeit at a reduced level.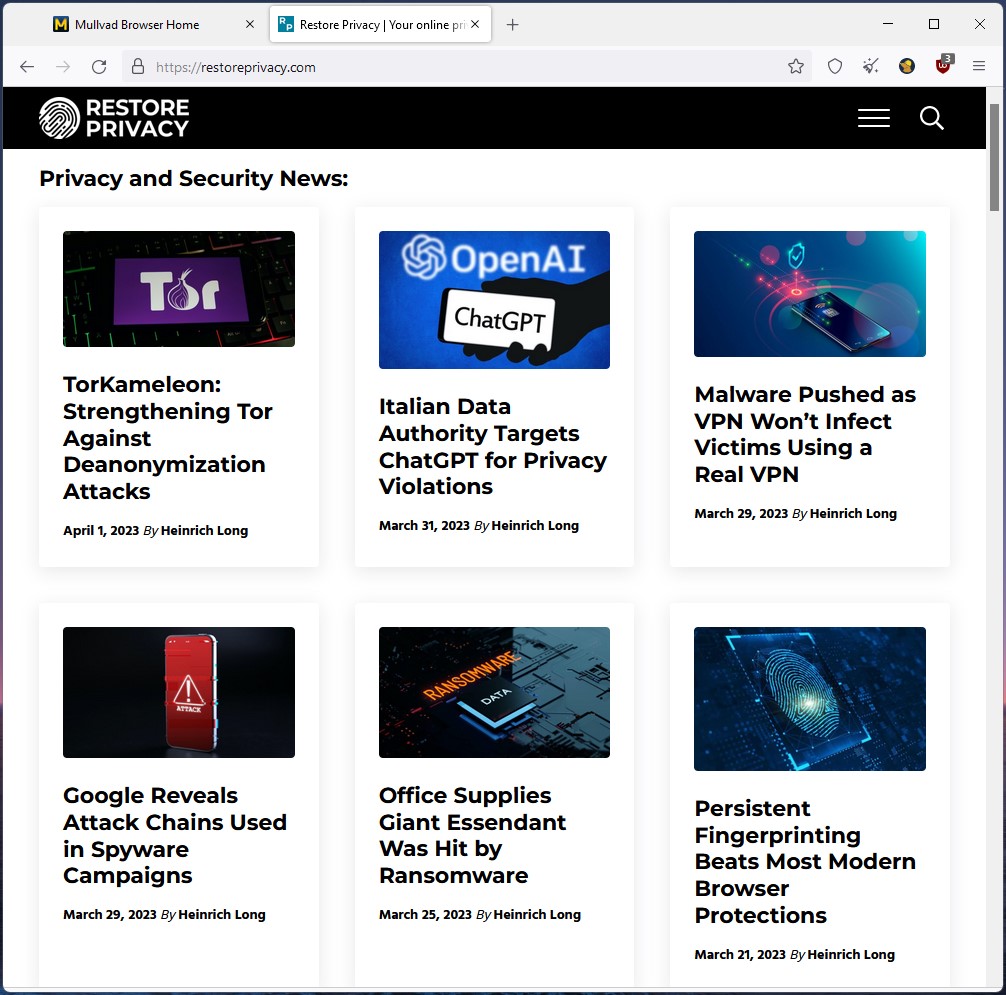 Why Use it?
What the Mullvad Browser offers isn't unattainable by other software projects, especially if the user is willing to use third-party extensions and plugins that enhance their privacy. However, by baking everything into the browser itself, the need to install and maintain add-ons is eliminated.
Moreover, considering that Mullvad Browser's code is open-source, there can be no hidden mechanisms that collect user browsing or behavioral data. Hence, it can be trusted much more easily than vague claims made by vendors of proprietary solutions.
Ultimately, users who prioritize anonymity and privacy might opt for a VPN over the Tor Network, as it generally offers faster browsing speeds with minimal associated risks. In many countries, access to Tor has been restricted or banned, so clearnet solutions that provide enhanced online data security could be extremely valuable.
If you want to try Mullvad Browser on your system, make sure to download it from Mullvad's official download portal to avoid downloading trojanized or fake apps.
Related Articles: