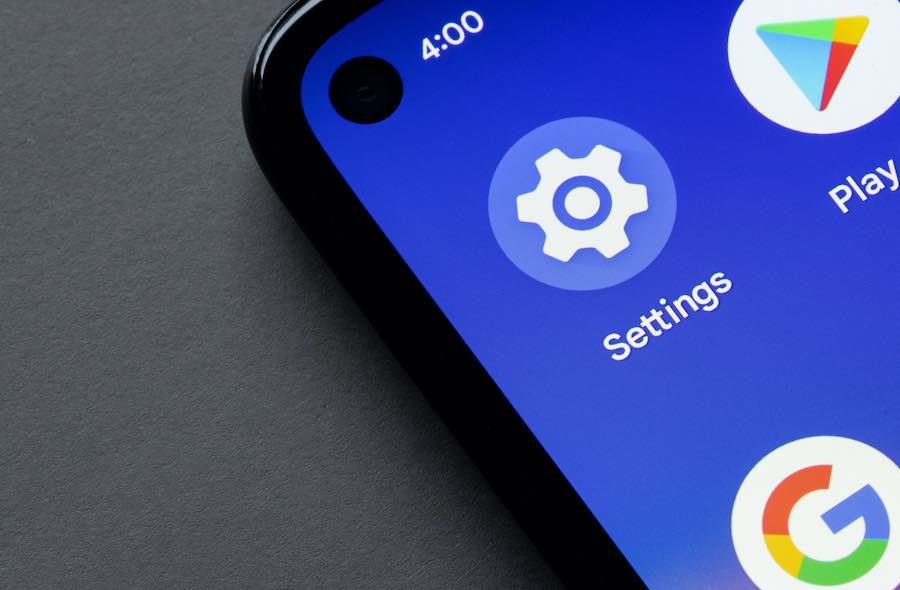 Google has started rolling out 'Privacy Sandbox' on a limited number of eligible Android 13 devices, giving the new system a final test before it is deployed widely.
This first beta version comes a full year after the initial announcement of Privacy Sandbox for Android and seven 'Developer Preview' releases that helped iron out bugs and make the system work as expected.
Privacy Sandbox is designed to protect user privacy and limit data collection and cross-app tracking for marketing purposes while at the same time providing viable alternatives for advertisers whom Google, as an ad-tech giant themselves, is interested in accommodating.
As it seems from the lengthy time required for the completion of the system, striking that balance was more complicated in practice than in theory, and there are bound to be concessions made in both the consumer privacy and the targeted advertising fronts.
The Privacy Sandbox for Android Beta will roll out gradually, starting with a small percentage of Android 13 devices, and will expand over time. If your device is selected for the Beta, you'll receive an Android notification letting you know.

– Google
Those who regret applying for beta testing of the Privacy Sandbox can always switch the system off from the Android Settings.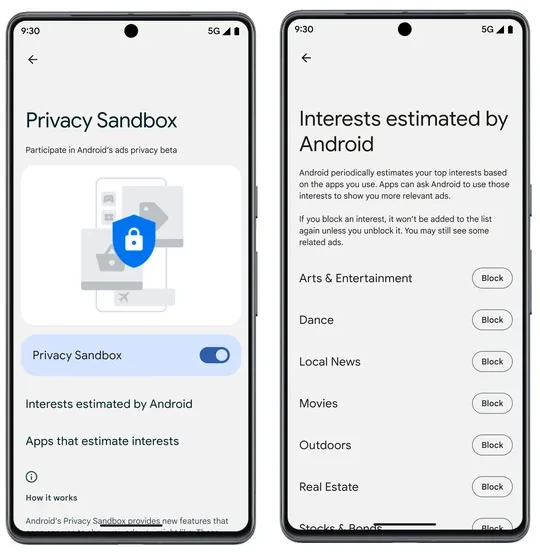 What is Privacy Sandbox
Privacy Sandbox is a set of new APIs designed to replace persistent cross-app tracking based on the 'Advertising ID' system by generating anonymous profiling metrics for Android users to deliver targeted ads on their devices without linking their interests to their accounts.
It uses subsystems such as "FLEDGE," "Topics," "SDK Runtime," and "Attribution Reporting" to understand what users are interested in and classify their hot topics every week using on-device usage data. Then, it informs advertisers of the topics the users are interested in, allowing them to run campaigns for specific audiences.
Finally, Privacy Sandbox's APIs measure the performance of the served ads on these audiences and informs the advertisers accordingly, to help them evaluate their strategy and adjust their goals.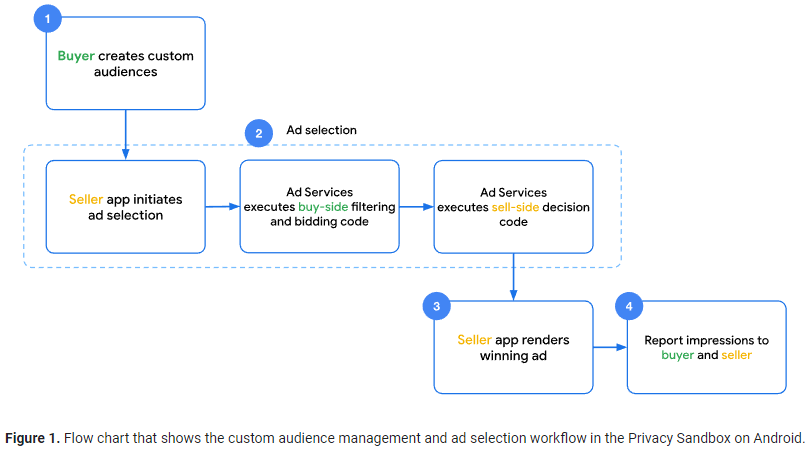 The system removes advertising code from the apps, blocking their access to user interest indicators and other marketing-related data.
From the user's perspective, Privacy Sandbox enables them to set their interests manually to receive relevant ads or to block interests that the system has inferred automatically, but they'd rather not see any ads for.
Not Everyone's Convinced
While Privacy Sandbox sounds great in theory, at least for users, privacy advocates like Brave browser and DuckDuckGo have previously criticized Google for replacing user tracking with a more elaborate, indirect tracking system.
DuckDuckGo declared in May 2022 that its extensions and apps would block Google's new trackers however they are called, as they still constitute a privacy risk for users.
Brave browser also expressed concerns about Privacy Sandbox last year, saying that while it brings some improvements over the previous scheme, the system harms user choice by restricting or weakening privacy tools.
Related Articles: