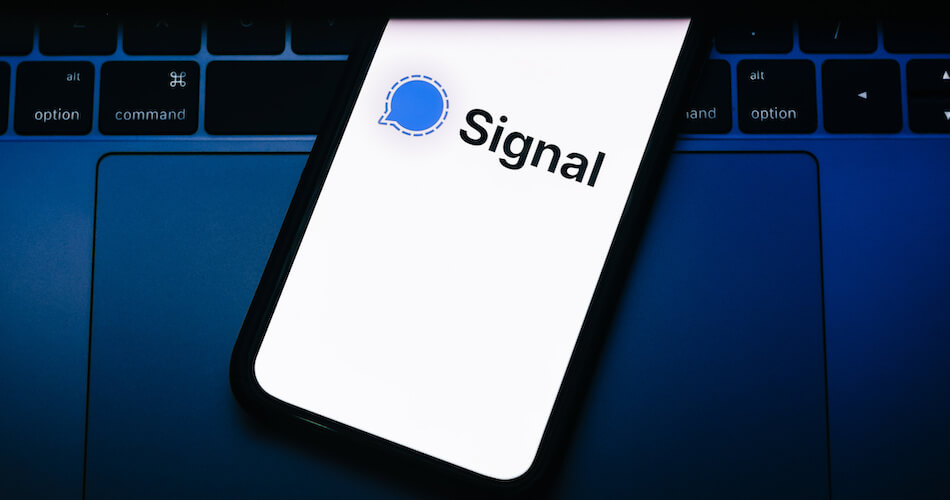 Signal is testing the displaying of Usernames instead of phone numbers to protect people's privacy while using the popular end-to-end encrypted messenger app.
Privacy advocates, including this website, have long criticized Signal for its mandatory requirement for a phone number during registration. Although substituting phone numbers with Usernames doesn't directly address this problem, it significantly reduces the exposure of sensitive data.
As Signal's VP of Engineering, Jim O'Leary, admitted yesterday via a post on Signal's discussion boards, they have been testing Usernames internally for a while now, and the time has come to open up testing to more users before the feature is ready to reach the stable version.
Those interested in contributing to the testing and bug reporting process must first join the 'Staging' program to download experimental builds and register with a phone number. O'Leary warns that these builds don't work reliably, especially in what concerns' push notifications,' and receive daily updates that may introduce even more instability. Generally, Staging builds should only be adopted by those prepared to sacrifice usability and time to report bugs back to the development team, as this stage of development is even earlier than 'Beta' builds.
The engineer's post includes instructions on sourcing and installing those experimental builds. In short, Android users can sign up via Firebase, macOS and Windows users are given specific links to follow, and Linux users can use the Desktop Alpha apt repo. iOS users need to clone the Signal-iOS code and run it in the XCode simulator. In general, some technical skill is required for installing and setting up these Signal versions.
Users who joined Staging and successfully installed the beta Signal app will find the new setting under Settings > Profile and Settings > Privacy > Phone Number. After creating a Username, users will be able to share links to it, modify number-sharing settings, and invite people to groups using either option.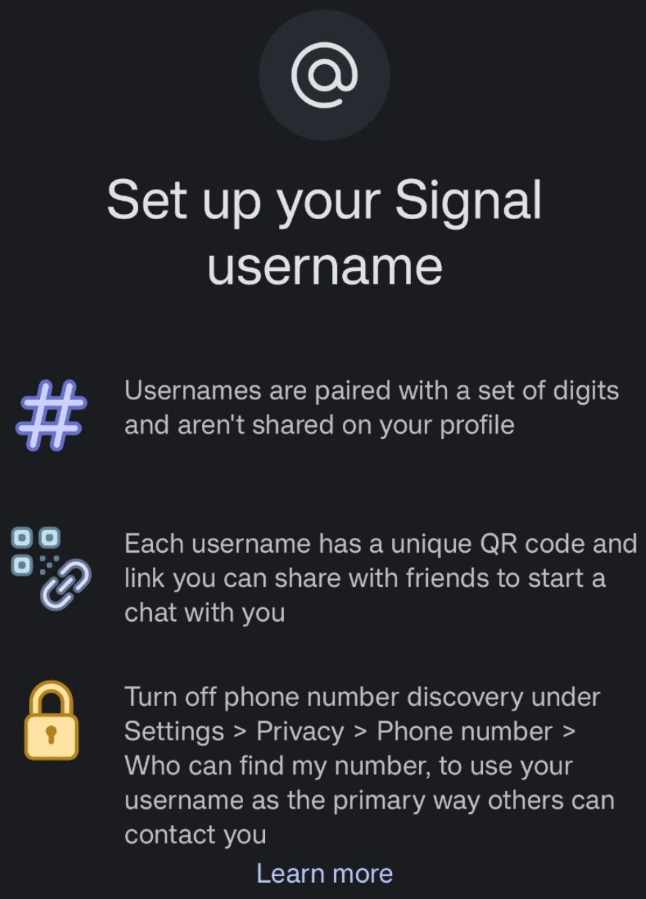 At this time, there's no timeline for when 'Usernames' will land on the stable version of Signal, becoming available to all users, but it shouldn't be more than a couple of months away. Of course, this will depend on how the testing process goes and how many bugs that need squashing will be unveiled by volunteering testers.
For users of Signal stable, there is some good news, too, as the team behind the messenger also announced several new features and improvements there. These are:
Contact Removal: Users can now delete contacts from Signal, and if the contact is in their phone's address book, they must be removed there first.
Message Requests: When a deleted contact sends a message, it appears as a request that can be accepted, deleted, or blocked.
Edit Messages: Messages can be edited to correct errors, with a 24-hour window allowing up to 10 edits. 'Note to Self' messages have no edit limit.
Text Formatting: Users can apply bold, italics, strikethrough, and monospace formatting to their messages and use the spoiler feature to hide text until tapped.
You may find our in-depth review of the Signal app here. Be sure to also explore our curated guide of the top encrypted messaging apps of 2023, where Signal tops the list, complemented by various other secure alternatives.
Further reading: