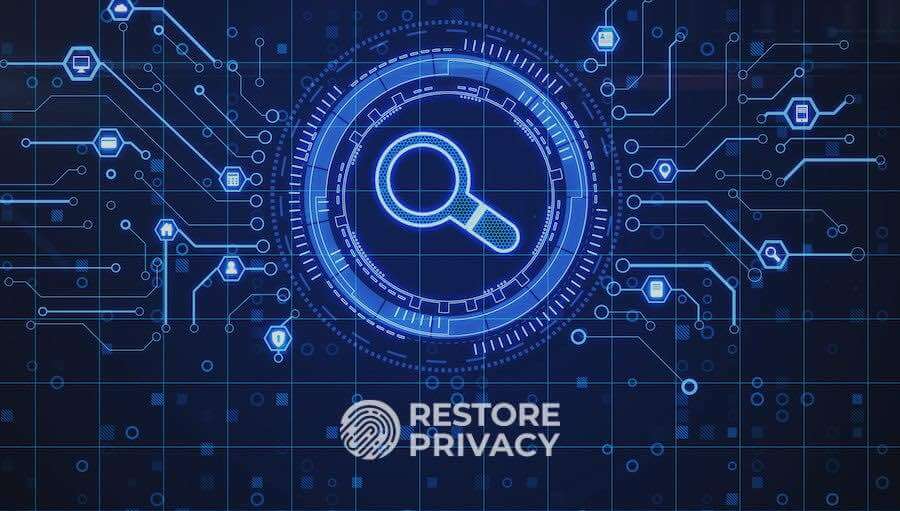 The digital world has become a double-edged sword: it offers incredible benefits and conveniences, but it also harbors hidden dangers lurking in the shadows. One such danger is the dark web, a notorious hub for criminal activities, where your personal information can be bought and sold without your knowledge.
How can you protect yourself from the potential dangers of identity theft and financial fraud? The answer lies in a dark web scan. In this blog post, we will delve into the importance of dark web scans, how they work, and the steps you can take to safeguard your personal information from the clutches of cybercriminals.
Understanding the Dark Web
Imagine a hidden part of the internet, where anonymous users engage in illicit activities, and personal information such as email addresses, passwords, and credit card numbers are sold to the highest bidder. Welcome to the dark web, an underbelly of the internet facilitating anonymous access to databases for illicit activities, and hosting numerous dark web sites with disturbing content.
The dark web, often confused with the deep web, is a breeding ground for identity thieves and poses a significant danger to individuals, as personal information can be purchased and sold on the entire dark web. The dark web is different from the surface web, which is accessible through standard search engine results. To access the dark web, specialized software programs such as the Tor Browser are required.
So, while the dark web is primarily intended to provide privacy, it has become a haven for cyber criminals to buy and sell stolen data, including social security numbers, credit card information, and online banking account details.
Awareness of your rights under the Fair Credit Billing Act is vital in protecting yourself from unauthorized charges should your personal information be compromised.
The Importance of Dark Web Scans
Given the risks associated with the dark web, dark web scans have become an essential tool in identifying exposed personal information and mitigating identity theft risks.
Dark web scans:
Assess leaked databases for the presence of personal information

Can alert you if your personal data is located on the dark web

Enable you to take appropriate measures to safeguard yourself
Utilizing dark web scans empowers you to fend off identity theft and other malicious activities proactively.
Identifying Exposed Data
Dark web monitoring services, such as NordVPN Dark Web Monitoring, offer continual scanning of breached data for indications of personal information. By identifying and alerting users when their personal information is exposed on the dark web, dark web scanning enables individuals to take necessary steps to safeguard their data and reduce any potential risks associated with the exposure.
With dark web monitoring services, individuals are empowered to safeguard their personal information proactively and minimize potential risks.
Mitigating Identity Theft Risks
Dark web scans play a critical role in mitigating identity theft risks by identifying exposed personal information on the dark web. The misuse of stolen data can lead to financial losses or the unauthorized access of other connected accounts.
Protecting your personal information from the dark web is of paramount importance to diminish the likelihood of cybercrime and identity theft.
How Dark Web Email Scans Work
Dark web monitoring services heavily rely on dark web email scans. These scans search the dark web for instances of exposed email addresses and personal information by scanning various dark web marketplaces, forums, and websites.
Services such as NordVPN Dark Web Monitoring persistently scour the dark web for personal information traces, offering individuals and organizations the means to actively watch over and protect their email accounts from potential cyber threats.
What personal data can be found on the dark web?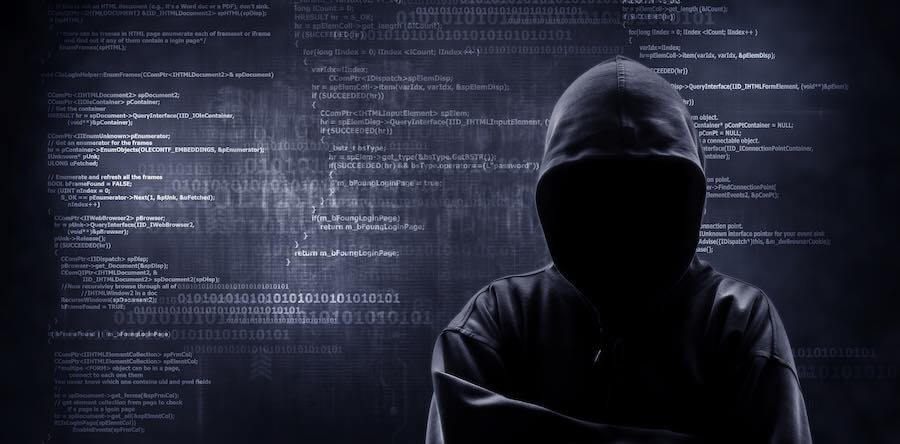 The dark web is a treasure trove for cybercriminals looking to buy and sell personal data. This information includes:
Email addresses
Passwords and other compromised credentials

Social security numbers

Credit card information

Bank account details

Personal identification documents

Medical records

Personal addresses and contact information

Stolen identities for sale
Personal data can be acquired on the dark web through various malicious activities, including:
Hacking

Phishing

Data breaches

Identity theft
Understanding the types of personal data available on the dark web is key to recognizing potential risks and taking steps to safeguard your information.
How does personal data end up on the dark web?
Personal data can end up on the dark web through various means, such as:
Data breaches: When an unauthorized individual or group unlawfully obtains access to confidential information, including passwords, credit card numbers, and other personal details. In some cases, a single data breach can lead to a massive amount of sensitive information being exposed.

Phishing and social engineering: Techniques employed by attackers to obtain confidential information. Phishing entails sending emails or messages that appear to come from a legitimate source but are actually malicious, while social engineering involves manipulating individuals into divulging sensitive information.

Malware and hacking: Malicious software or unauthorized access to computer systems can lead to personal data being exposed.

Insider threats: When individuals within an organization misuse or intentionally leak personal data.
Given the multitude of ways personal information can land on the dark web, preventive measures and dark web monitoring services are crucial to stay a step ahead of potential threats.
Protecting Your Personal Information Online
To safeguard your personal information online and reduce dark web-associated risks, it is necessary to use strong passwords, enable multi-factor authentication, and utilize a good dark web monitoring service.
These measures, combined with a proactive approach to online security, can significantly reduce the chances of falling victim to identity theft and financial fraud. We'll take a closer look at dark web monitoring further below, but let's first examine some proactive steps you can take now.
Strengthening Passwords
Creating strong, unique passwords for every online account is essential for protecting your personal information from the dark web. Utilizing a good password manager, such as NordPass, can help you create and store complex passwords that are difficult for cybercriminals to crack.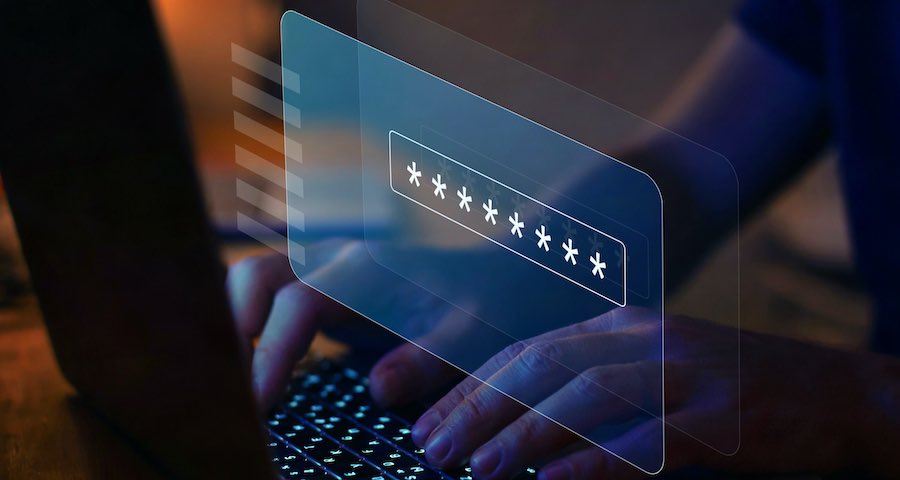 Strengthening your passwords adds an extra layer of security to your online accounts, thereby reducing the chances of unauthorized individuals to gain access.
Utilizing Multi-Factor Authentication
Multi-factor authentication (MFA) is a security measure that adds an extra layer of protection to your online accounts by requiring multiple forms of verification before granting access. Implementing MFA can effectively prevent unauthorized access to your accounts and significantly reduce the risk of identity theft and financial fraud.
Combining MFA with robust passwords and dark web monitoring gives you a comprehensive shield, protecting your personal information from the dark web dangers.
Choosing a Dark Web Monitoring Service
As the threat of identity theft and financial fraud intensifies, selecting a dark web monitoring service that aligns with your needs is crucial. Factors to consider include the service's features, such as the ability to scan the entire dark web for personal information, and the cost of the service.
We mentioned the approach of layered security above. With this strategy in mind, we'll take a look at NordVPN. While NordVPN is widely recognized for its VPN service, it offers additional layers of protection, including dark web monitoring, anti-malware tools, and more.
NordVPN Dark Web Monitoring
NordVPN is another well-known security and privacy tool that offers dark web monitoring. Its dark web monitoring service conducts scans of the dark web to detect if your email address is compromised.
TIP: If you are new to VPNs, see our What is a VPN guide for more details. NordVPN also continually ranks at the top of the best VPN services in the world.
No matter what NordVPN subscription you choose, every plan comes with dark web monitoring included. The email you register for the service will be the one that NordVPN scans the Dark Web for. Here is a screenshot from the NordVPN app that we are testing out: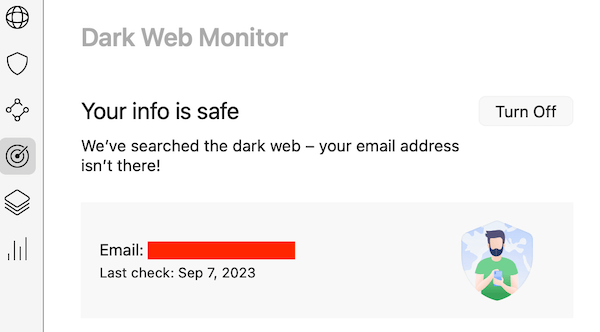 NordVPN offers many unique advantages, aside from Dark Web scanning. It also offers a powerful VPN ad blocking feature called Threat Protection. Threat Protection can effectively block ads, trackers, and malware domains on your device. Even more, it can scan files for malware on Windows and macOS.
Here are some other great privacy and security features that make NordVPN an excellent layered security solution.
Dependable access to restricted content through the fast, secure NordLynx protocol
5,700+ servers in 60 countries around the world.
The fastest speeds we have ever recorded during speed testing (755 Mbps)
Specialized VPN server types for advanced use cases
Reliable kill switches and private DNS to protect your privacy
Audited no-logs VPN policy ensuring your privacy during and after internet use
Excellent performance when unblocking streaming media sites and downloading torrents
30-day money-back guarantee
24/7 live chat support
We're also a fan of NordVPN's speciality servers. These are servers that are optimized for specific use cases:
Dedicated IP – Special servers if you need a dedicated IP with your VPN
Onion over VPN – These servers incorporate the Tor network for advanced privacy
Double VPN – These servers are basically multi-hop VPN serves with two layers of encryption at each server
Obfuscated servers – These servers will obfuscate your VPN traffic, allowing you to get through blocks. This is useful if you need a VPN for China, Russia, UAE, or any other region that blocks VPNs.
P2P torrenting – These are some of the fastest servers if you need a VPN for torrenting or file sharing
Check out NordVPN with the coupon below, or read our NordVPN review for more information and test results.
NordVPN's Cyber Deal is live:

Get 68% Off NordVPN with the coupon below plus 3 months FREE, no activation code needed:
(Coupon is applied automatically; 30 day money-back guarantee.)
Enhancing Your Overall Online Security
In addition to using dark web monitoring services and implementing strong passwords and multi-factor authentication, there are other steps you can take to improve your overall online security. These include privacy monitoring, which involves scanning data broker sites that list and sell personal information and providing users with the ability to remove it.
A holistic approach to online security can significantly lower your risk of identity theft and financial fraud.
Removing your data online
Data removal is an essential aspect of enhancing your online security. It involves permanently deleting or erasing your personal information from various online sources, such as:
data broker websites

social media platforms

online directories

search engine results
This helps protect your sensitive information and maintain your privacy.
You can contact websites or services that hold your data and request its removal, or you can utilize a data removal service like Incogni to help you remove your data from multiple websites at once.
Incogni data removal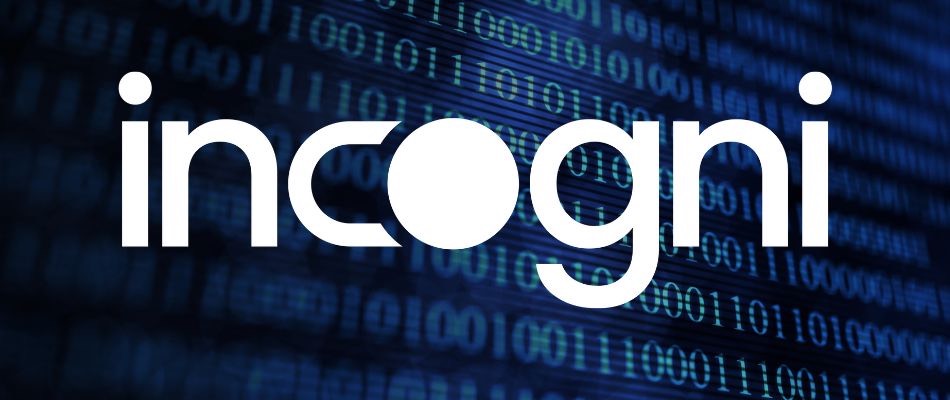 Incogni's data removal service is designed to help individuals safeguard their privacy by deleting their digital footprint and online presence. By removing personal information from online sources, Incogni reduces the likelihood of identity theft, online harassment, and other privacy issues.
This service scours the internet for personal information, erasing it from online sources and ensuring your personal data stays out of reach from malicious actors.
While this is fundamentally different than dark web scan, it nonetheless is a crucial tool for restoring your digital privacy.
See our Incogni review for more detials.
Responding to Detected Threats
Should a dark web scan discover your personal information on the dark web, immediate action is necessary to mitigate potential harm. This may involve updating your passwords and security measures, contacting financial institutions to report potential threats, and requesting their help in monitoring your accounts.
By acting swiftly, you can minimize the damage caused by identity theft and financial fraud.
Summary
The dark web poses significant threats to your personal information and financial well-being. However, by utilizing dark web scans, strengthening passwords, implementing multi-factor authentication, and actively monitoring your credit reports and accounts, you can protect yourself from the dangers lurking in the shadows of the internet.
By taking a proactive approach to online security and employing a comprehensive set of privacy tools and security strategies, you can significantly reduce the risks associated with identity theft and financial fraud.
In conclusion, safeguarding your personal information and maintaining your online security is an ongoing process that requires vigilance and dedication. With the help of dark web monitoring services, strong passwords, and a proactive approach to online security, you can stay one step ahead of cybercriminals and protect your personal information from the dangers of the dark web.
Frequently Asked Questions
Can you scan the dark web?
Although it is not possible to scan the entire dark web, companies can use scans to uncover when their data has been exposed. However, this does not guarantee complete discovery of personal data because not all of it is necessarily exposed in data breaches.
Is a dark web scan worth it?
A dark web scan can be beneficial in alerting you if your personal information has been exposed and enabling quick action to protect yourself. While it cannot guarantee complete protection, it is a helpful tool in protecting against potential threats.
What is the dark web?
The dark web is a private network of databases used to carry out anonymous activities, such as illicit exchanges. It exists independently from the World Wide Web and is accessible only by specialized software.
How does personal information end up on the dark web?
Personal data can end up on the dark web through data breaches, phishing and social engineering, malware and hacking, and insider threats.