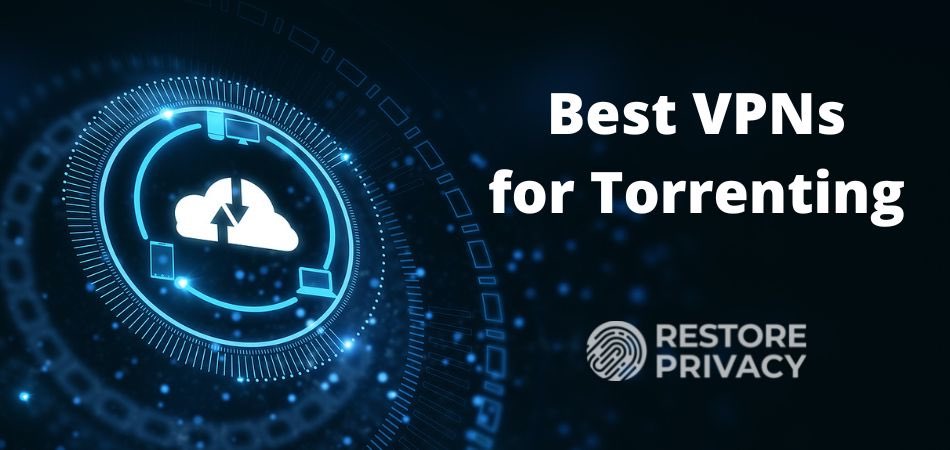 This guide examines the best VPNs for torrenting in June 2023. We also look at why most VPNs are not secure for torrenting due to data leaks that can expose your identity and put you at risk.
Finding the best VPN for torrenting can be challenging simply because most VPN services suffer from various problems. And if you are using a VPN to torrent files online, the last thing you need is problems with your VPN connection that could expose your identity.
When it comes to finding a VPN for torrenting, these issues can be annoying and potentially dangerous, putting you at risk:
Many popular VPN services leak IP addresses and/or DNS requests. This can expose your identity to third parties, such as copyright trolls, content publishers, and law firms, which may sue you for copyright violations.
Most VPNs are slow with torrenting. Slow and inconsistent torrent speeds can be frustrating when using a VPN.
Some VPNs are blocking torrents, or even shutting down, after getting sued by copyright holders in US courts. A prominent example of this is with TorGuard blocking all torrents on US servers.
Due to the risks involved with torrenting, we are constantly testing VPNs to see which ones come out on top. This table highlights the best VPNs for torrenting based on the latest test results:

---

---

---

---
Media companies are increasingly monitoring torrent traffic and collecting IP addresses from torrent swarms. Depending on where you live, you may receive copyright violation notices from your internet provider, or perhaps from a law firm demanding immediate payment for "damages" on behalf of some copyright holder. Some countries, such as the United States, have recently proposed 10-year jail sentences for copyright infringement and/or massive fines:

While a few torrent clients offer different encryption options, these will not protect you. This is because media companies run networks of monitoring nodes, which can join torrent swarms and collect IP addresses and connection data of the infringing parties. If your torrent client connects with one of these nodes and you're not using a good torrent VPN, then your identity will be compromised.
If a VPN leaks one packet of data, it can expose your identity to third parties, including your internet provider, IP address, and location. We will cover the VPNs that we DO NOT recommend for torrenting further below in this guide. But first, let's examine the best VPNs for torrenting.
What is the best VPN for torrenting?
Based on our latest test results for this guide, NordVPN comes out on top. It offers the fastest speeds (445 Mbps), best features, secure apps for all types of devices, and is affordable with the latest coupon for 63% off.
With that being said, any of the four VPNs we recommend in this guide may be the best for your needs. After all, finding a good VPN for torrenting is subjective, so let's start by discussing how these four stand out from others.
How we rank the best VPNs for torrenting
All four VPNs recommended in this guide allow torrenting on their servers and meet the following criteria:
Passed all tests with no leaks found whatsoever (no IP address leaks or DNS leaks)
Established VPN with a good track record and history
Supports secure VPN protocols and strong encryption standards
Located in a good privacy jurisdiction (outside of Five Eyes countries)
Fast and reliable speeds for torrenting large files
So without further delay, here are the best VPNs for torrenting:
1. NordVPN – Best VPN for torrenting (fastest speeds and best features)
| | |
| --- | --- |
| VPN | NordVPN |
| Based in | Panama |
| Logs | No logs (audited) |
| Price | $3.29/mo. |
| Support | 24/7 live chat |
| Refund | 30 days |
| Website | NordVPN.com |
NordVPN is currently the best VPN for torrenting and tops our list. It does exceptionally well in the areas of speed and security. NordVPN is a Panama-based VPN provider with a strict no logs policy. It is one of the small number of VPNs that has undergone (and passed) independent third-party audits:
NordVPN passed two separate no-logs audits that confirmed NordVPN's no-logs policy and data protection measures.
NordVPN passed an independent security audit conducted by Versprite. Additionally, they have partnered with Versprite to conduct ongoing audits and penetration testing, while also launching a public bug bounty program.
Recent speed tests confirmed that NordVPN offers excellent performance throughout the server network. NordVPN is one of the few services with full WireGuard VPN support built directly into their apps. This offers the highest security and fastest speeds. NordVPN consistently beats out other leading VPNs, as seen in the PIA vs NordVPN report. Here is one example of NordVPN hitting 445 Mbps download speeds: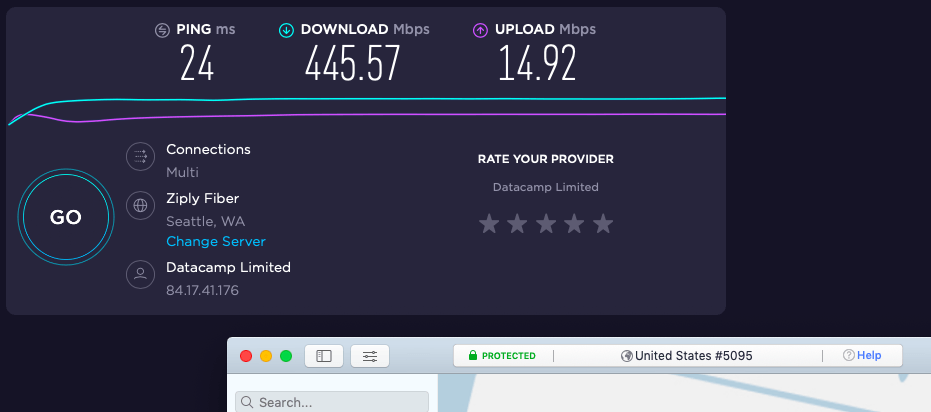 NordVPN runs a very secure network with 5,500+ servers spanning 60 countries. All servers run in RAM-disk mode (without hard drives), which makes it impossible to store any data on the server. Additionally, NordVPN is currently rolling out colocated (self-owned) servers with 10 Gbps bandwidth channels to deliver the fastest speeds.
The most secure torrenting VPN that is loaded with features
Subscription plans come with six simultaneous connections, unlimited bandwidth, and no restrictions on torrenting. Their network also includes a large selection of dedicated P2P servers that are optimized for torrenting. The NordVPN apps (below) that we tested for the review performed very well without any issues.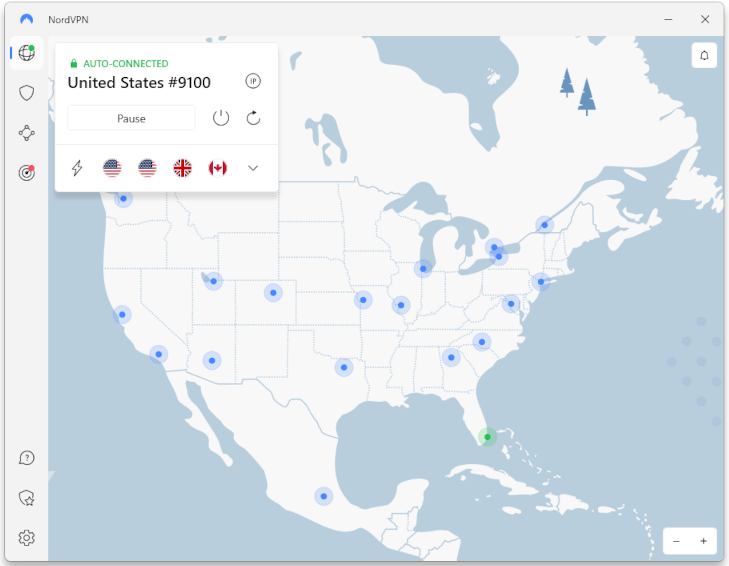 NordVPN also stands out from the crowd with the privacy and security features it offers. These include:
Double VPN servers that encrypt traffic over two separate locations and add an extra layer of security. (See the double-VPN server speed comparison in our NordVPN vs ProtonVPN report.)
Tor-over-VPN servers that encrypt traffic with the Tor network, in addition to the VPN server.
Obfuscated servers that will get through VPN blocks by concealing VPN traffic as regular HTTPS encryption. (This is useful if you need a VPN for China or other restricted network areas.)
Secure apps that incorporate built-in leak protection (kill switch) to secure all data.
CyberSec feature to block ads, tracking, malware, and phishing domains.
The CyberSec feature is particularly useful because it not only improves security and privacy, it also means pages will load faster with ads and trackers blocked. It's also important to note that NordVPN is one of the best VPNs for Netflix, offering full support for 15+ regional libraries. NordVPN works with BBC iPlayer, Amazon Prime, Hulu, Disney Plus, and more.
Whether you are using NordVPN for torrenting, accessing Netflix, or just basic internet browsing, it remains a great all-around choice at a very affordable price.
+ Pros
User-friendly and reliable apps
Double-VPN and Tor-over-VPN servers
No logs (audited twice)
Strong encryption standards with full support for WireGuard
Works with Netflix and many other streaming services
Threat Protection feature to block ads, trackers, and malware domains
24/7 live chat support
Dedicated RAM-servers with 10 Gbps bandwidth channels
– Cons
Big discounts only available with long-term subscriptions
NordVPN Cyber Deal is Live:

Get 63% Off NordVPN plus an additional 3 months FREE:
(Coupon is applied automatically.)
You can read the NordVPN review for detailed test results.
---
2. Surfshark – Fast, secure, and reliable VPN for torrents
| | |
| --- | --- |
| VPN | Surfshark |
| Based in | The Netherlands |
| Logs | No logs |
| Price | $2.30/mo. |
| Support | 24/7 live chat |
| Refund | 30 days |
| Website | Surfshark.com |
Another one of the best VPNs for torrenting is Surfshark. Despite being relatively new (launched 2018), Surfshark impressed us with premium features, great speeds, and a polished feel. It does not restrict torrenting and has 3,200+ servers in 95 countries to choose from. Both Surfshark and NordVPN run all servers in RAM-disk mode for extra data security.
Surfshark also supports the WireGuard VPN protocol in all apps, giving it excellent performance and security. In our speed tests for the Surfshark review, we were able to get nearly 400 Mbps using WireGuard. Surfshark also supports the OpenVPN and IPSec/IKEv2 protocols with an AES 256 cipher. All Surfshark apps have a kill switch to prevent any data leaks.
And while this is a great VPN for torrenting, Surfshark also has many other privacy and security features. These features include a VPN ad blocker (CleanWeb) feature, double-VPN servers, and a split tunneling VPN option.
Using Surfshark VPN with a torrent client
One of the best aspects of Surfshark is that it gives you unlimited connections with your subscription, while most VPNs allow five or six. They support all major operating systems and devices, as well as gaming systems, routers, Smart TVs, and more. Below is the Surfshark Windows VPN app we tested: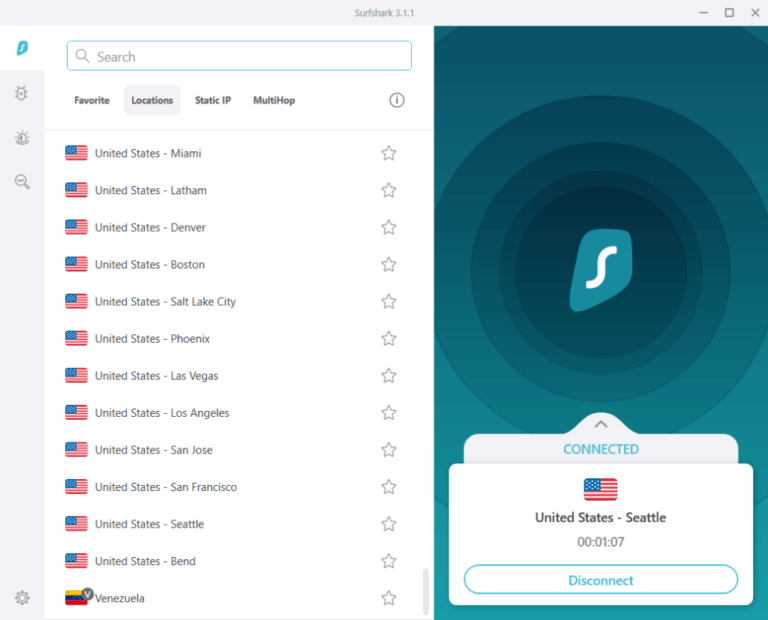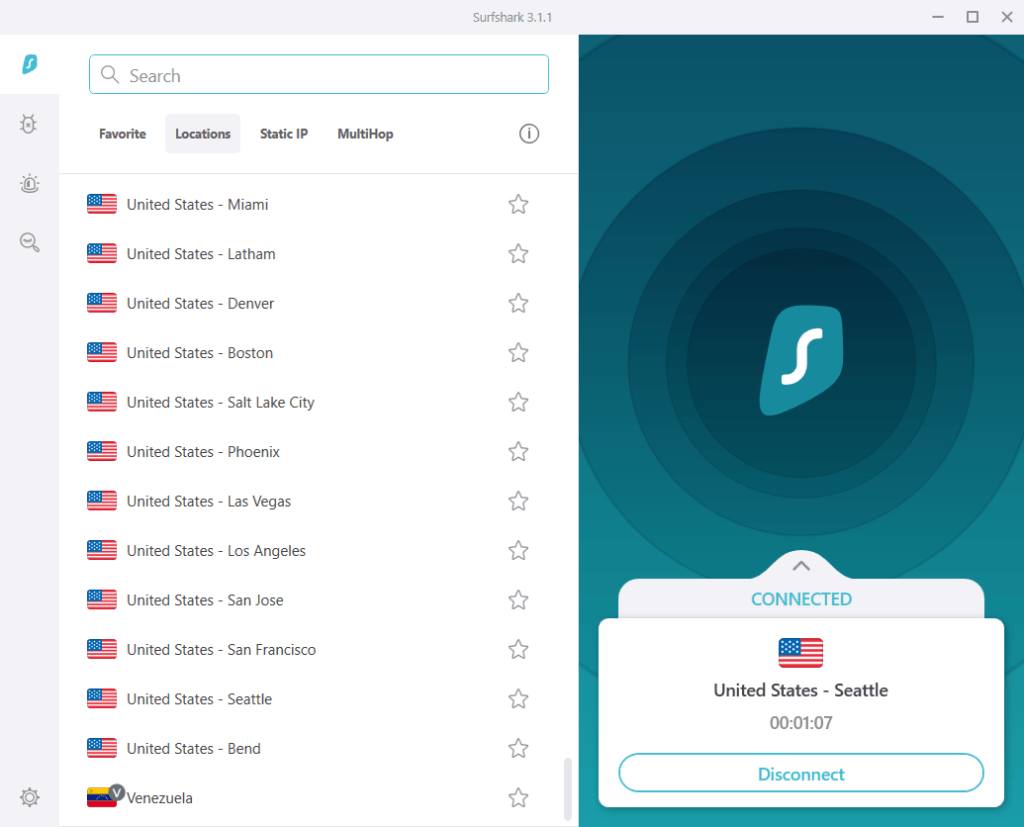 To use Surfshark VPN for torrents and filesharing, we recommend following these steps:
Go into the VPN app settings and make sure the kill switch is enabled to protect all traffic in case the VPN connection drops.
Enable the WireGuard VPN protocol to get the fastest speeds.
Connect to a nearby VPN server (closest to your location) to minimize latency.
Open your torrent client and begin torrenting as normal with your VPN running in the background.
At only $3.29 per month, Surfshark is among the best cheap VPN services on the market. Despite the low cost, it remains an excellent VPN for nearly all uses. Surfshark officially supports 20+ different Netflix libraries and also offers an Amazon app if you need a VPN for Fire TV and Firestick.
Surfshark is based in the British Virgin Islands and has a strict no logs policy. This is an excellent all-around VPN for torrenting and many other use cases.
+ Pros
Unlimited connections
User-friendly apps for all devices and operating systems
CleanWeb feature to block ads, trackers, and malware
Works great with Netflix and many other streaming services
24/7 live chat support
Strong encryption and security features (audited)
– Cons
Limited support for VPN routers
Average OpenVPN speeds (use WireGuard)
Surfshark VPN Coupon:

Get 82% off Surfshark VPN (drops the price down to $2.30 per month) plus 2 months FREE:
(Coupon is applied automatically.)
Check out our Surfshark review for more info and test results.
---
3. ExpressVPN – A secure and reliable VPN for torrents
| | |
| --- | --- |
| VPN | ExpressVPN |
| Based in | British Virgin Islands |
| Logs | No logs (audited) |
| Price | $6.67/mo. |
| Support | 24/7 live chat |
| Refund | 30 days |
| Website | ExpressVPN.com |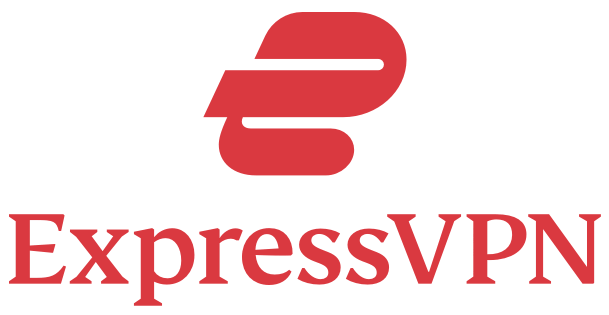 ExpressVPN is an excellent VPN for torrenting and P2P downloads with the best speeds and highest security standards. This British Virgin Islands-based provider has a great lineup of custom applications and it also performed very well in testing for the ExpressVPN review. ExpressVPN offers strong protections for customer data with a no logs policy, very secure applications, and a safe, privacy-friendly offshore jurisdiction.
Like NordVPN and Surfshark, ExpressVPN is one of the few VPNs that has passed a third-party security audit performed by Cure53. Additionally, it is a verified no logs VPN service that was audited by PWC and found to be in compliance with its no-logs policies.
Aside from the security aspects, another advantage of ExpressVPN is that it offers fast and reliable speeds. With the release of ExpressVPN's Lightway protocol, ExpressVPN delivers faster speeds and better mobile performance than OpenVPN. However, it's not quite on par with WireGuard, as we discovered in tests for the NordVPN vs ExpressVPN comparison.
ExpressVPN's apps also include advanced leak protection settings. This allows you to torrent for hours without worrying about IP address leaks or DNS leaks. The Network Lock (kill switch) feature will automatically block all traffic if the VPN connection is interrupted for any reason. Here's the Windows app we tested: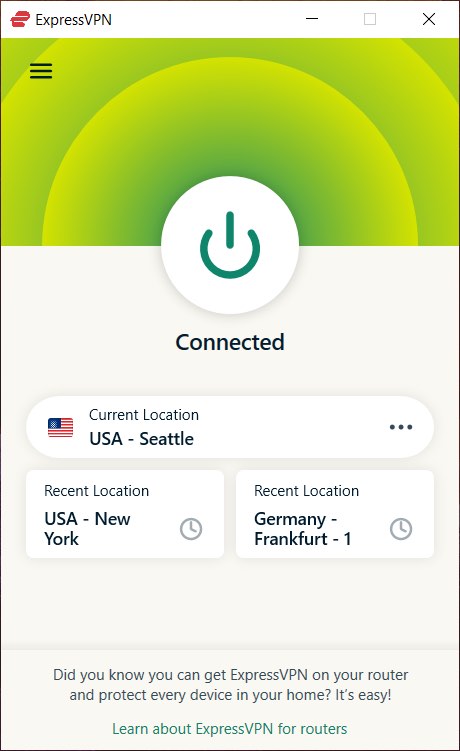 If you want a fast, secure, and user-friendly VPN service for torrenting, ExpressVPN is definitely worth considering, especially with the coupon below.
+ Pros
User-friendly and secure apps
Split tunneling feature (for Mac OS, Windows, and routers)
Works with Netflix and most streaming services
24/7 live chat support
Passed independent third-party audits for security and no-logs
Very large server network
– Cons
Above-average prices
Fewer features
Average OpenVPN speeds (use Lightway)
For more details, see the ExpressVPN torrenting page or check out our ExpressVPN review.
---
4. Perfect Privacy – Good VPN for torrenting (but expensive)
| | |
| --- | --- |
| VPN | Perfect Privacy |
| Based in | Switzerland |
| Logs | No logs |
| Price | $8.95/mo. |
| Support | Email |
| Refund | 7 days |
| Website | Perfect-Privacy.com |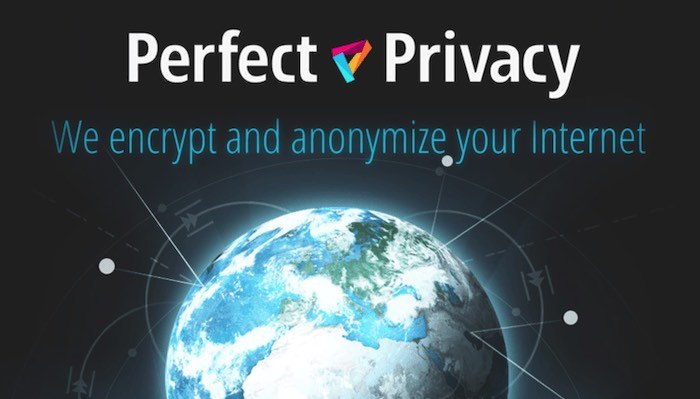 Last on our list of torrent VPNs is Perfect Privacy. It offers secure, leak-proof apps, good speeds, and some advanced features. Their network is comprised entirely of dedicated, bare-metal servers that provide you with great performance, security, and full IPv6 support. Every server in their network also supports multi-hop VPN chains and port forwarding, which can be is useful for torrenting.
If you are serious about security and online anonymity, this Switzerland-based, no logs VPN service is tough to beat. Another great feature you get with Perfect Privacy is the TrackStop filter, which effectively blocks ads, tracking, and malware/phishing domains at the VPN server level.
Like Surfshark and NordVPN, Perfect Privacy also offers a multi-hop VPN feature. This allows you to "chain" up to four servers in a row, adding more encryption over a single server. They have apps for Windows, Mac OS, Linux, and Android, with support for other operating systems as well.
The main drawback is the price at $8.95 per month. Streaming is also challenging with Perfect Privacy simply because this is not a core feature they focus on supporting and are mostly focused on privacy and security features.
+ Pros
Multi-hop VPN chains, up to 4 servers (self-configurable)
Zero logs with an unlimited number of connections
Dedicated bare-metal servers with full IPv6 support
Obfuscation support (Stealth VPN)
Customizable firewall and port-forwarding options
TrackStop filter to block ads, trackers, malware, and more
– Cons
Expensive

Does not work well with streaming sites, such as Netflix and Disney Plus

No iOS VPN app
See the Perfect Privacy torrenting page here, or read our Perfect Privacy review for detailed test results.
---
Now that we have examined the best VPNs for torrenting, let's examine some VPNs that we do not recommend for torrenting.
VPNs that are NOT recommended for torrenting
For various reasons, these VPNs are NOT recommended for torrenting:

So now let's move on to some torrenting VPN FAQs (frequently asked questions).
The dangers of not using a good VPN for torrents (DMCA notices and fines)
Some people may torrent without using a good VPN for months and not have problems. These lucky few are "flying under the radar" and avoiding the consequences. Keep in mind, though, this is risky business.
Given the recent trends with copyright violations, torrenting without a good VPN is no longer worth the risk. After all, the consequences of copyright infringement can be very serious. Many countries throughout the world are ramping up copyright violations laws and enforcement actions, particularly in the US, Canada, Europe, and Australia.
Examples of torrenting and copyright consequences
Here are a few examples:
United States – The US is home to the infamous Digital Millennium Copyright Act (DMCA). For repeat offenders, DMCA penalties for copyright violations include up to $1,000,000 in fines and 10 years in jail. Internet providers in the US are also cancelling service for repeated DMCA violations.
United Kingdom – The Digital Economy Act was passed in the UK, which raises the maximum prison sentence for copyright infringement to 10 years.
Australia – Many torrenting websites have already been blocked in Australia (but a torrent VPN will get around these restrictions). Now, industry lawyers will be targeting copyright infringers for damages with fines up to $2,000 per infringement.
Fines and lawsuits if you don't use a good VPN for torrenting
We see these trends unfolding in Canada as well, prompting people to seek out the best VPNs for Canada to reclaim their digital privacy. In the realm of torrenting, we also see some alarming trends up north:

We see these trends throughout Europe as well, particularly in Austria, Denmark, and Germany.
In the United States, there are even lawsuits where multimedia companies target VPN services for concealing the identity of torrenters. One such example was a lawsuit against LiquidVPN. In another strange case, copyright holders even went after GitHub over Popcorn Time.
So no matter where you are located, using a good VPN for torrenting and P2P downloads is now just basic digital self-defense. In other words, better safe than sorry.
Disclaimer: We are writing for a global audience. Check your local laws and regulations to verify what is legal in your own respective jurisdiction.
Your torrent activity is being tracked and published
You should also know that without a VPN hiding your identity and IP address, you can be easily tracked, monitored, and recorded online.
Even worse, random groups are now creating giant databases of torrenting activity, which is linked up with IP address, available for anyone to see. One example is the website I Know What You Download. This site publishes all torrents under the user's IP address. This information is logged, published online, and available for everyone to see: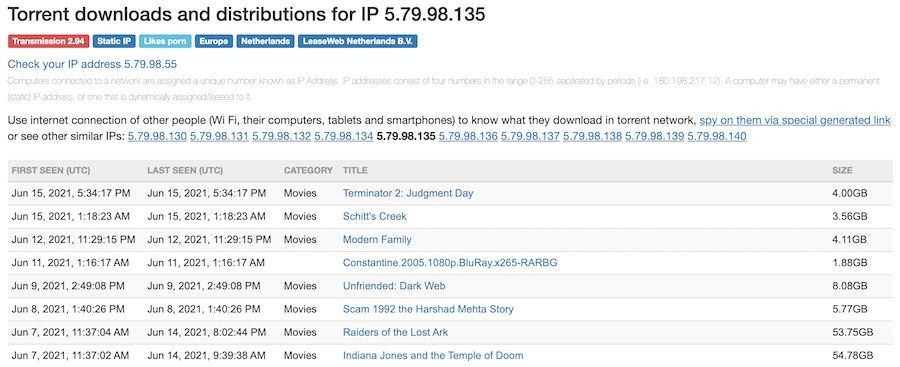 This one website teaches us a very important lesson.
Your activities online are not private when your IP address is exposed
Thanks to websites such as these, it is easier than ever for copyright attorneys and media companies to target you. If you are using a good VPN for torrenting, the most any media company could do is go after your overseas VPN provider, but they wouldn't have any luck. An overseas VPN service does not need to abide by American or Canadian copyright laws.
Is torrenting with a VPN safe?
If you are using a good VPN service that effectively secures your connection, then torrenting with a VPN is indeed safe. In fact, it is much safer than torrenting without a VPN service. Of course, we don't recommend torrenting copyrighted material, but since this is often a grey area, it's better to be safe than sorry.
A good torrent VPN service offers many advantages when you are torrenting:
Hides your real IP address and geographic location
Adds an extra level of security by encrypting your internet connection (on all your devices)
Prevents your internet service provider (ISP), corporations, governments, and other third parties from spying on your online activities
Allows you to access blocked content that's restricted to certain geographic locations
Protects you when torrenting or streaming from unofficial sources
If you want blanket protection for all devices on your network, you may also want to consider using a VPN router. This allows you to protect everything on the network without having to install VPN software on each device.
What is the best free VPN for torrenting?
The problem with using a free VPN for torrenting is that free VPNs are notoriously dangerous.
There are a lot of free VPN services available right now, but free VPNs are risky and usually collect the user's data, which is sold to third parties. Free VPNs are also regularly in the news for unscrupulous activities. Here are a few of the dangers when using a free VPN for torrenting:
Data leaks – If you are torrenting with a free VPN you should know that your IP address is likely being leaked. One in-depth study found that 84% of free VPN apps will leak your IP address.
Tracking – Free VPNs often included hidden tracking libraries. One example of this is Betternet.
Malware – Many free VPNs include hidden malware to collect your data. This study found that nearly 40% of free VPNs tested positive for malware.
Stolen bandwidth – Some free VPNs will even steal your bandwidth, which will then be resold to third parties (see Hola VPN, for example).
Browser hijacking – The popular VPN service Hotspot Shield was called out for browser hijacking – using JavaScript codes and iFrames for tracking and advertising purposes.
Additionally, most free VPNs also do not allow torrenting on their network. For example, ProtonVPN has a basic free plan, but all torrenting activity is blocked.
The bottom line here is that using a free VPN for torrenting is not safe or secure. If you are looking to save money, then NordVPN or Surfshark would be two great options, both under $4 per month.
Why do VPNs block torrenting?
One interesting trend we have been seeing is with VPNs that block torrenting. Right now, this is mainly affecting US-based VPN services due to copyright lawsuits.
One example of this we noted above is with TorGuard VPN, a US-based VPN provider. In 2022, TorGuard was sued by copyright holders, basically for facilitating piracy with the VPN (as the lawsuit alleges). As part of the settlement, TorGuard was forced to block all torrenting on US servers.
This also happened to VPN Unlimited, which is another US-based VPN provider we mentioned above. Finally, there was also the case of LiquidVPN, which completely shut down after a copyright infringement lawsuit.
This trend shows us that US-based VPNs are not safe for torrenting. The court system has proven to be friendly to these types of lawsuits that target VPN providers.
Conclusion: Use a good torrent VPN in 2023
Most people are now using a VPN for torrenting simply to protect themselves against copyright infringement penalties. But aside from copyright issues, there are many other alarming trends, which further highlight the importance of a good VPN service:
Internet service providers (ISPs) in many countries are now legally allowed to record your activities and hand this information over to third parties. These third parties may include advertising companies, corporate partners, and/or government authorities.
Many ISPs are cancelling internet service for repeated copyright violations (this is common in the US).
Governments and ISPs are actively blocking torrent websites, such as The Pirate Bay and 1337x, throughout the world. This is unfolding in Australia, the United Kingdom, and parts of Europe.
Websites are now publicly posting all torrent activity associated with your IP address, which can be viewed by anyone and used to prosecute and fine you for copyright violations.
The trend is clear. Be smart and use a good VPN whenever you go online. And if you are on a tight budget, you may want to check out our VPN coupons and deals page, which includes all of the coupons featured in this guide, plus more.
This guide on the best VPNs for torrenting was last updated on June 2, 2023.