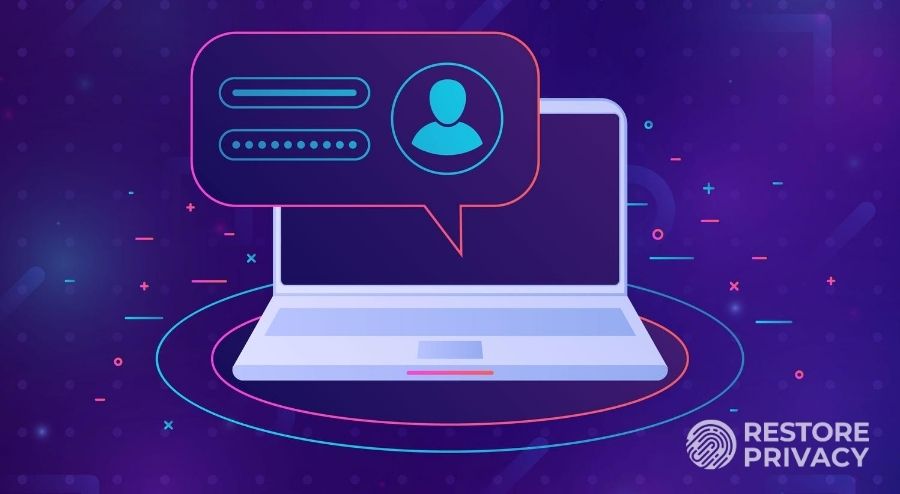 We've been testing many password managers over the years and there's one question that continually comes up: What is the best password manager?
The answer to this is a bit tricky, since there is no one-size-fits-all solution, and the best password manager varies for every user. It all depends on your needs and what you want your password manager to do. And of course, in an age of increasing security threats and risks, you not only need a good password manager, you also need to be able to create strong passwords.
Best password managers for 2022
So let's cut to the chase.
Here are the best password managers that we've tested:
NordPass – Best password manager app with premium features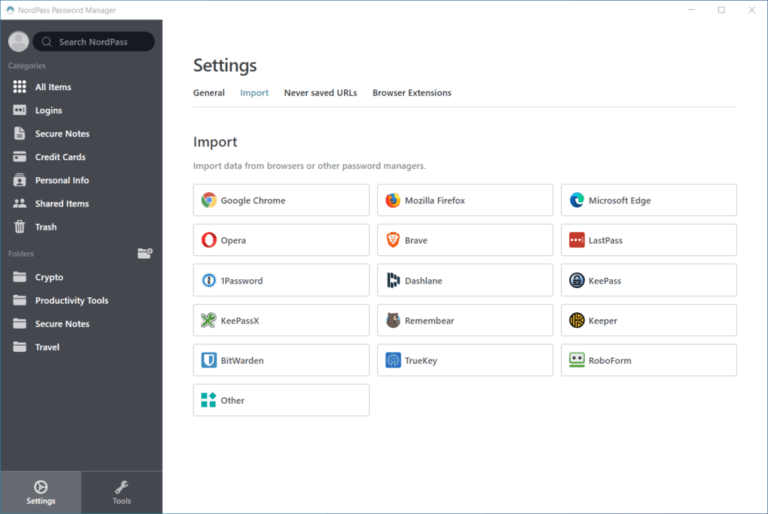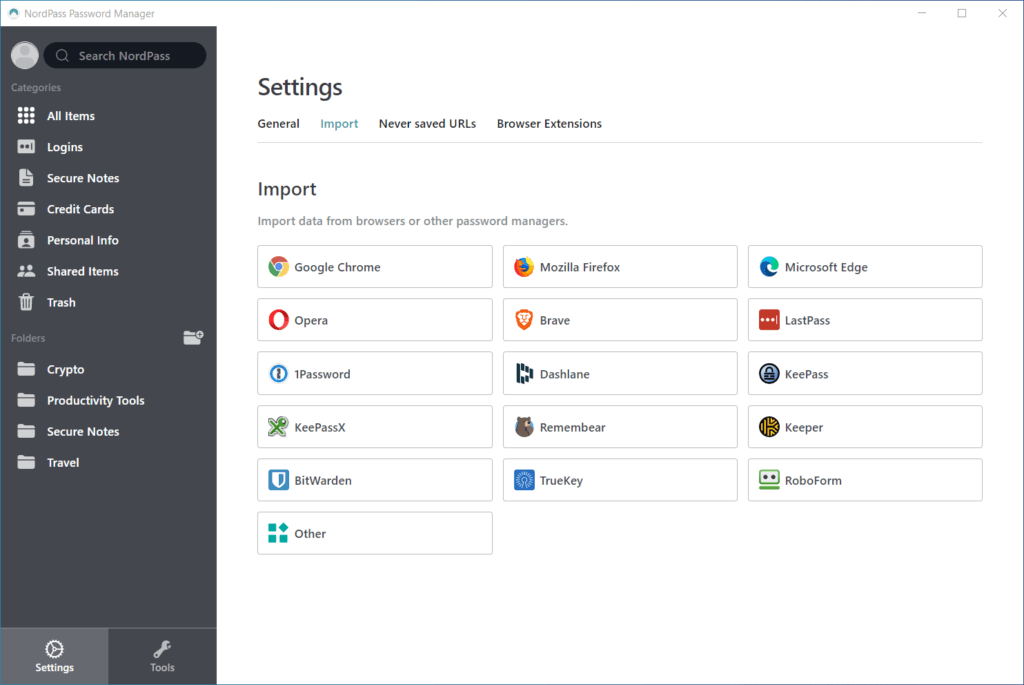 You might consider NordPass to be the younger brother of NordVPN, one of the best VPN services we've tested to date. NordPass seems to benefit from the years of experience gained by the Nord team. It is easy to use and backed up by the full resources of Nord.
NordPass uses the advanced XChaCha20 encryption protocol to ensure that no one can hack your passwords by breaking the encryption. We found NordPass easy to install and configure, and it comes right out of the gate with clients for Windows, mac OS, Linux, iOS, Android, and all the major web browsers.
We're happy to report that Nord's engineers addressed the one glaring problem we had with the initial release of NordPass–the lack of a category for personal information. NordPass 2 fixed that problem and has numerous minor changes that make the password manager even easier to use than before. The NordPass user interface is not only easier to use and more logical than before, it is very similar to that of NordLocker, another new member of the Nord family of security products.
While NordPass isn't open source, the fact that it comes from one of the most trusted companies in the internet security space, and the fact that the product got good marks in its recent independent security audit make us comfortable recommending you take advantage of the NordPass free trial before choosing your next password manager.
See our NordPass review for more info.
---
Bitwarden – Free, open-source password manager app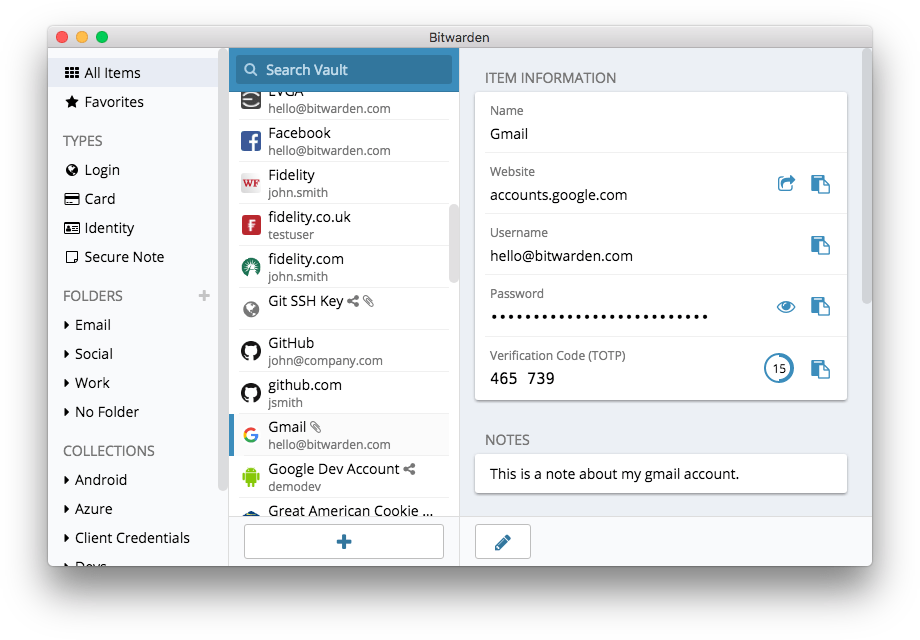 Bitwarden has been around since 2016 and it is currently my top pick for the best password manager. It is completely open source, has been audited, and offers some great apps and browser extensions.

Bitwarden stores credentials securely in the cloud, but can also be used offline in a read-only state. This functionality offers great cross-platform compatibility, allowing your passwords to be synced and accessed by simply logging in to your account. Encryption is carried out locally, with data stored securely on Bitwarden servers. And if you don't want to store anything on Bitwarden servers (cloud), you can host your own Bitwarden instance.
The free version should provide ample features and functionality for most users, but you can also upgrade to different paid plans. While we love Bitwarden, 1Password might be a better choice for enterprise clients.
Whichever plan you choose, it is easy to make the move to Bitwarden. That's because Bitwarden knows how to import your passwords from over 40 password managers, as well as from most web browsers.
See our Bitwarden review for more details.
---
1Password – A secure password manager app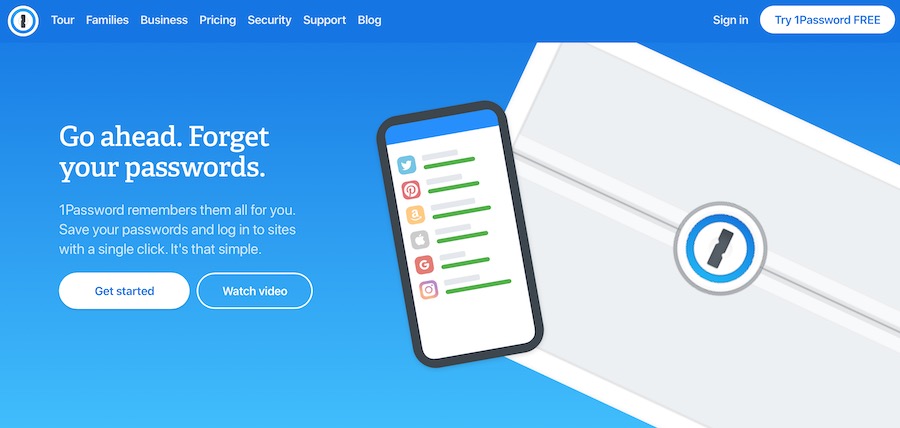 All the best password managers use strong encryption to keep your data secure. But even the strongest encryption is vulnerable if you choose a weak master password. That's because your master password is used as the encryption key for your data. And easy to remember master passwords are usually weak master passwords. 1Password solves this problem with an auto-generated Secret Key. The Secret Key is combined with your master password to create an uncrackable encryption key, one much stronger than you could possibly memorize.
1Password securely stores your credentials in the cloud, while maintaining an encrypted copy on your devices for those times when you don't have an internet connection. Their innovative Travel Mode lets you remove credentials from your device with just a few clicks. This protects your privacy from overly inquisitive border guards or anyone else who might get their hands on your device. It only takes moments to restore the removed credentials once you are somewhere safe.
1Password is not open source, but both the company and the software have gotten good marks in recent independent security audits. 1Password plans has plans for every audience, from individual users to large enterprises.
See our 1Password review for more details.
---
KeePassXC – Locally-hosted password manager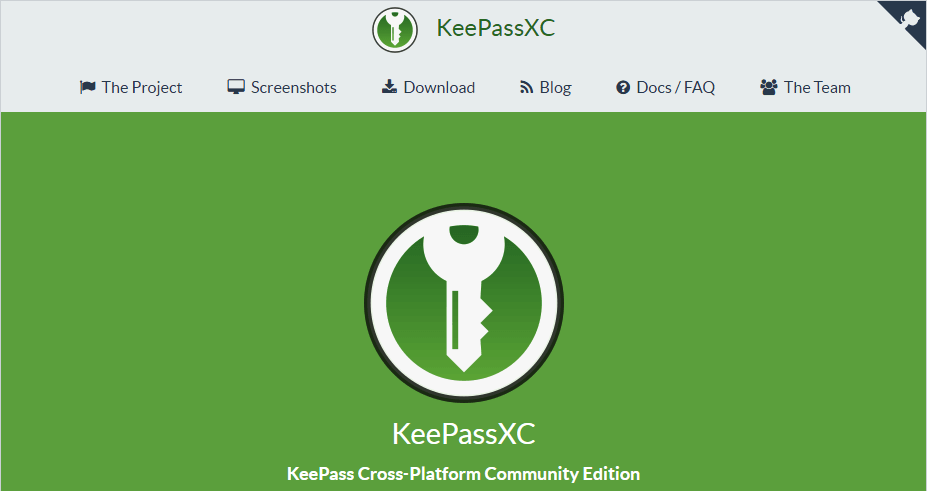 Unlike Bitwarden, which stores passwords securely in the cloud, KeePassXC stores passwords locally and requires no internet connection. Not hosting password in the could somewhere has both advantages and disadvantages. And with all the news of cloud security issues, we can understand how people could be nervous with data stored elsewhere.
Here's a brief explanation of KeePassXC from their website:
KeePassXC is a community fork of KeePassX, a native cross-platform port of KeePass Password Safe, with the goal to extend and improve it with new features and bug fixes to provide a feature-rich, fully cross-platform and modern open-source password manager.
KeePassXC is very powerful and flexible, but it is more geared to engineers, computer professionals, and other technically-inclined people than our other favorites.
The KeePassXC project is open source with regular updates and improvements, which you can follow on their blog.
Our KeePass review has more info on both KeePass and KeePassXC.
---
We will continue to update this guide with new info and any other changes to our recommendations.
Feel free to leave your feedback below.
This guide on the best password managers was last updated on January 10, 2022.