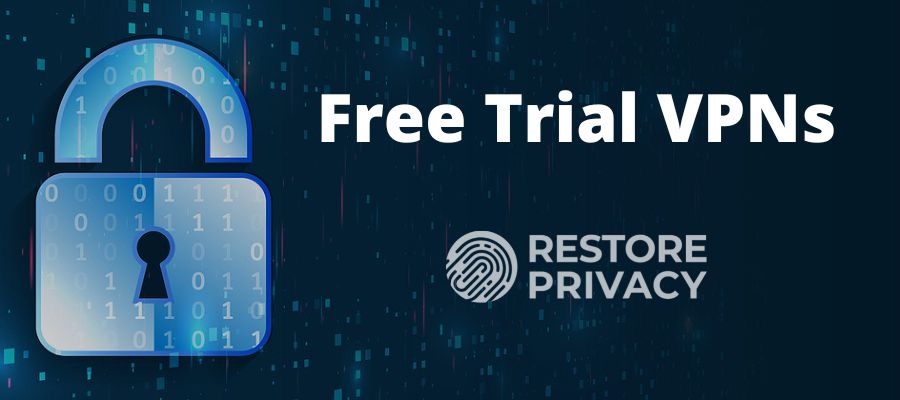 What better way to test out a VPN service than with a free trial VPN? In this guide, we are going to examine the best free trial VPN services, as well as a few VPNs to avoid.
Many people are looking for a free trial VPN in order to test the service without any risk and see if it meets their unique needs. Using a VPN with a risk-free trial is a great option, especially if you plan to cycle through different VPNs to find the best fit for your circumstances.
In this free trial VPN report, we'll examine two different types of VPN trials:
30-day free trial VPNs – This gives you a full 30-day trial window to test out the service, but requires up-front payment. This may be the best option because it gives you a full month to test everything. And if you aren't completely satisfied, simply cancel for a 100% refund.
Completely Free trial VPNs – These are usually limited to a short time window or limited bandwidth. This really limits your ability to test out the service and comes with more risk.
Whether you decide to go with one of the short-term free trial VPNs or a free 30-day trial VPN, both options will allow you to test the VPN without any risk.
So without further delay, let's examine the best free trial VPN options for you to consider. This table summarizes our findings before we go into more detail with each VPN below.
Now let's dive into the details. Here are the best free trial VPN services that performed well in our tests:
NordVPN: Best VPN with a free trial (30 days)
| | |
| --- | --- |
| VPN | NordVPN |
| Based in | Panama |
| Logs | No logs (audited) |
| Price | $3.30/mo. |
| Support | 24/7 live chat |
| Refund | 30 days |
| Website | NordVPN.com |
NordVPN is a Panama-based, no-logs VPN service offering a 30-day risk-free trial with all of their VPN subscriptions. It is a fully-featured VPN service with excellent performance, strong security, and a very reasonable price.
In terms of privacy and security, NordVPN is on the cutting edge. All VPN apps include built-in leak protection features (kill switch) to secure traffic. In addition to OpenVPN and IKEv2, NordVPN also supports the WireGuard VPN protocol through NordLynx. WireGuard delivers the latest in security and encryption, along with blazing-fast speeds. Below I was able to hit speeds of 755 Mbps when testing out NordVPN with the WireGuard protocol. This makes it the fastest VPN we've tested this year.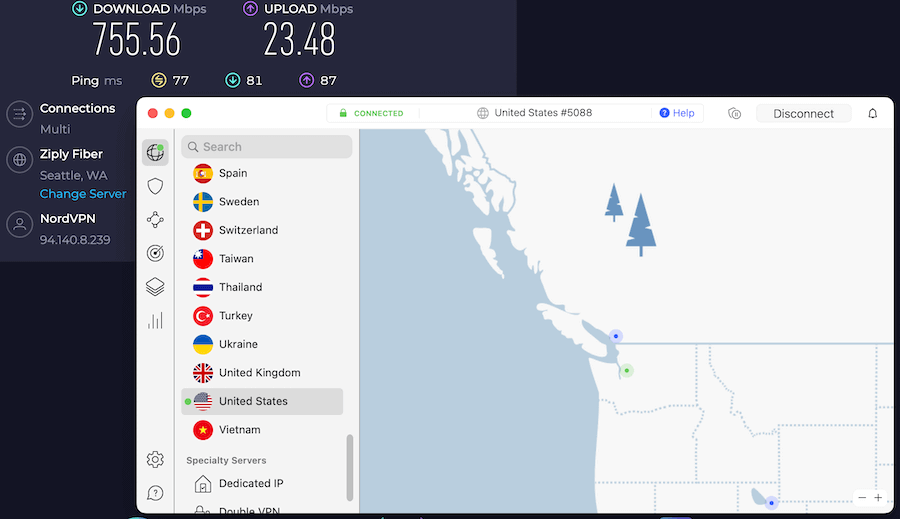 Aside from WireGuard, NordVPN has some other great security and privacy features to consider:
Threat Protection runs on Windows and macOS. It can block ads, trackers, malware, and phishing domains. It can also scan downloaded documents and doesn't require a VPN connection to function. The Lite version has more limited capabilities and requires a VPN connection, but works on devices and operating systems that don't support the full Threat Protection feature. Threat Protection is the best VPN ad blocker we have tested to date.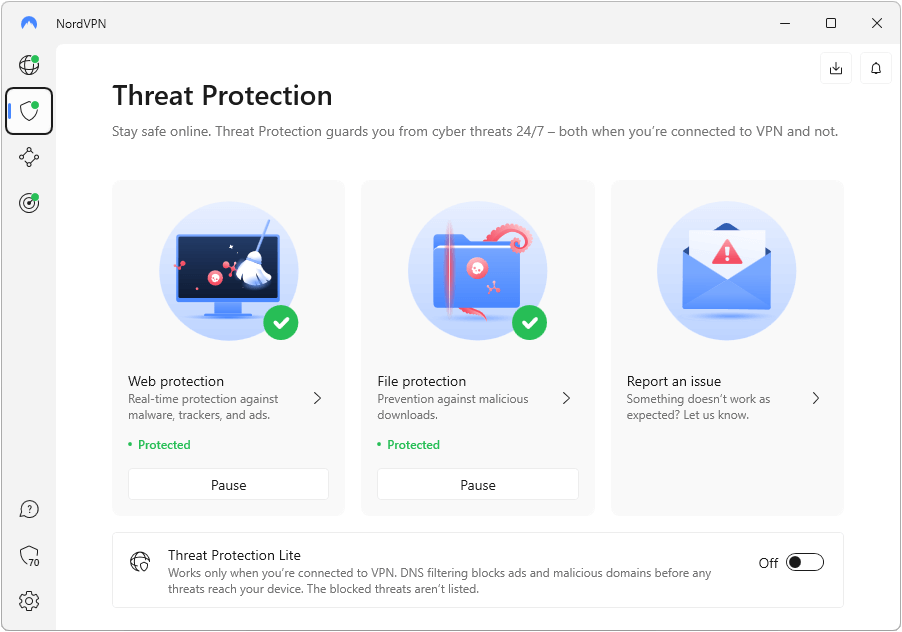 Double-VPN servers that encrypt traffic across two different locations for more protection and security
Tor-over-VPN servers that encrypt traffic with the Tor network, in addition to the VPN server
Obfuscated servers to get around VPN blocking (this is important if you are using a VPN in China or other restricted countries)
See all NordVPN features here >>
NordVPN also boasts a large network of over 5,800 servers spread across 60 countries. With NordVPN's network, all servers run in RAM-disk mode without hard drives. This means no data can ever be stored (or taken) from a VPN server. With secure and fast servers, NordVPN beats other leading VPNs with performance, as you can see in the ExpressVPN vs NordVPN speed comparison.
NordVPN is also a great service if you need a safe VPN for torrenting with secure and reliable connections. They offer 24/7 live chat support and a large knowledge base of guides and tutorial videos. Additionally, it is also a great VPN for streaming, with support for Netflix, BBC iPlayer, Hulu, Amazon Prime, Disney Plus, and more.
Audited: Like ExpressVPN, NordVPN is also a verified no logs VPN service. It passed three different audits by PWC AG that confirmed NordVPN is a true no-logs service. Additionally, NordVPN has passed a security audit by Versprite, which includes ongoing penetration testing and server audits.
NordVPN apps you can test with the VPN trial
If you go forward with a free trial of NordVPN, you will be able to test out all of the VPN apps on all your devices. For the NordVPN review, we tested out the desktop apps on Windows and macOS, as well as the mobile apps on Android. Below you can see NordVPN's Windows VPN app that we tested: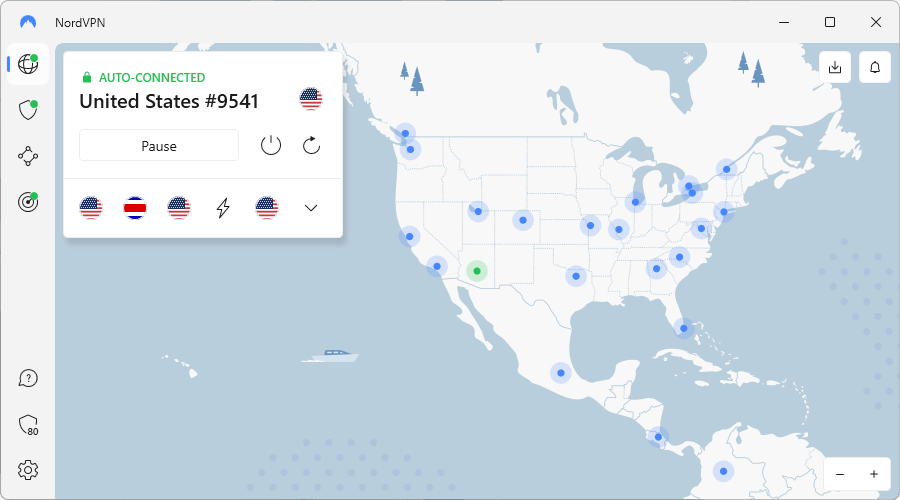 NordVPN offers user-friendly and secure VPN apps for Windows, Mac OS, iOS, Android, and Linux. It also has dedicated apps for streaming devices and platforms, including Firestick, Fire TV, Kodi, and more.
With the 30-day free trial, you will have plenty of time to test out NordVPN on all your devices to see if it's a good fit.
+ Pros
User-friendly and reliable apps
Double-VPN and Tor-over-VPN servers
Passed numerous 3rd-party audits
Strong encryption standards with full support for WireGuard
Works with Netflix and many streaming sites
Threat Protection feature to block ads, trackers, and malware
Professional 24/7 live chat support
Consistently fast speeds
Dedicated RAM-servers with 10 Gbps bandwidth channels
– Cons
Big discounts only available with 2-year plans
Check out our NordVPN review for more info.
We also have a dedicated page going into more details on the NordVPN free trial option.
---
Surfshark: Low-cost VPN with a 30-day trial
| | |
| --- | --- |
| VPN | Surfshark |
| Based in | The Netherlands |
| Logs | No logs (audited) |
| Price | $1.99/mo. |
| Support | 24/7 live chat |
| Refund | 30 days |
| Website | Surfshark.com |
We used to say that Surfshark is one of the best VPNs in the low-cost category. Now we can safely say that Surfshark is one of the best VPNs, period. But it is still one of the best of the cheapest VPNs. Indeed, in most of our comparison guides, Surfshark ranks in the top three. Between its low price and high performance, it is easy to see why Surfshark is quickly growing in popularity.
First, Surfshark has all the standard privacy and security features you expect, such as a kill switch, private DNS, and reliable apps that won't leak your data. And like NordVPN, Surfshark has a number of more advanced features that most VPNs do not. Among them is CleanWeb, Surfshark's ad, tracker, and malware domain blocker. CleanWeb is very similar to Threat Protection Lite. You can activate it simply by flipping the CleanWeb toggle in VPN Settings.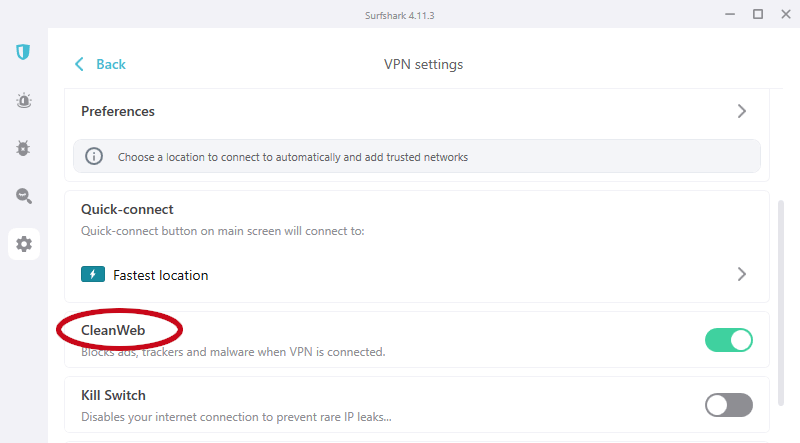 Some of the other advanced features you get with Surfshark include:
Double-VPN (MultiHop) servers for many locations around the world. The new Dynamic MultiHop servers allow you to create your own MultiHop configurations by specifying the entry and exit servers.
Obfuscated (Camouflage mode) servers that disguise your VPN traffic to evade internet censorship.
Split Tunneling (Bypasser), to control which traffic passes through the VPN tunnel and which traffic goes directly to the internet.
Rotating IP, a feature that automatically changes your IP address every few minutes without changing your VPN location. Surfshark and Atlas VPN are two of the only VPNs to have this ability. See our Atlas VPN vs Surfshark comparison for more details.
If you want to stream media, Surfshark is a great choice. It supports numerous Netflix regions around the world and is also a good VPN to unblock Hulu, BBC iPlayer, and many other streaming services. It's easy to connect any popular device to the Surfshark network. It even has a dedicated app if you need a VPN for Firestick (available in the Amazon App Store).
Below is the Surfshark Windows VPN app we tested. You can see it is clean, simple, and user-friendly. We also rate this VPN as one of the top VPNs for Chrome.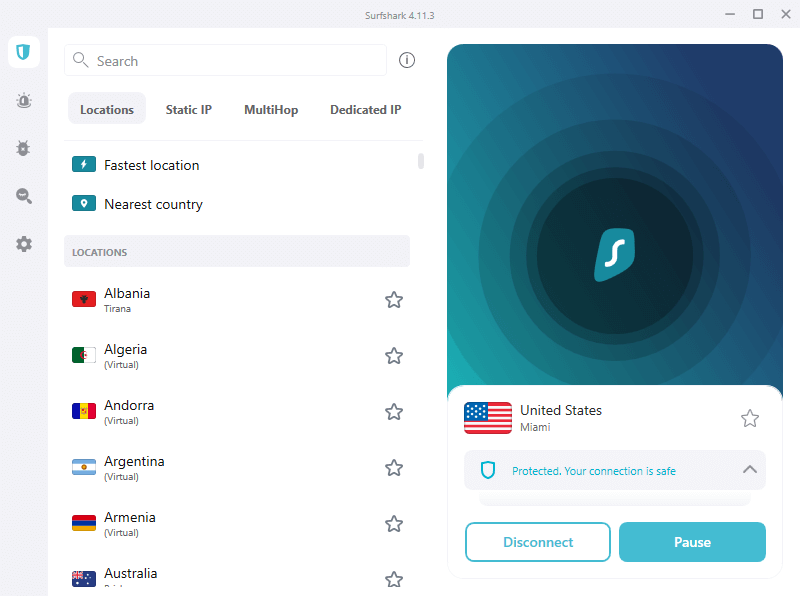 If you want a VPN with a large server network, Surfshark fits the bill. They offer 3,200+ servers in 100 countries. And like NordVPN, Surfshark has also incorporated the WireGuard VPN protocol into their network. We hit speeds up to 397 Mbps in tests for the Surfshark review. It also beat out other leading VPNs, as we noted in the Surfshark vs ExpressVPN comparison.

You get a lot for your money with a Surfshark subscription. The low price gives you all the features we described above, plus an unlimited number of connections. They also have 24/7 live chat support and a 30-day money-back guarantee.
+ Pros
Unlimited connections
User-friendly apps for all devices and operating systems
CleanWeb feature to block ads, trackers, and malware
Works great with Netflix and many other streaming services
24/7 live chat support
Strong encryption and security features (audited)
– Cons
Limited support for VPN routers
Above average monthly prices
Check out our Surfshark VPN review for more info. We also have a dedicated page discussing the Surfshark free trial options. .
---
Atlas VPN: Two free trial versions
| | |
| --- | --- |
| VPN | Atlas VPN |
| Based in | United States |
| Logs | No logs |
| Price | $1.64/mo. |
| Support | Live chat, email |
| Refund | 30 days |
| Website | AtlasVPN.com |
Atlas VPN is a relatively recent entrant in the VPN market. They have been making waves since they launched in 2019, in part because of their free offerings. They have two:
A free version of their desktop app. You can use this version for free for as long as you wish, but it has some significant limitations, including access to only three servers, and no access to premium features like streaming.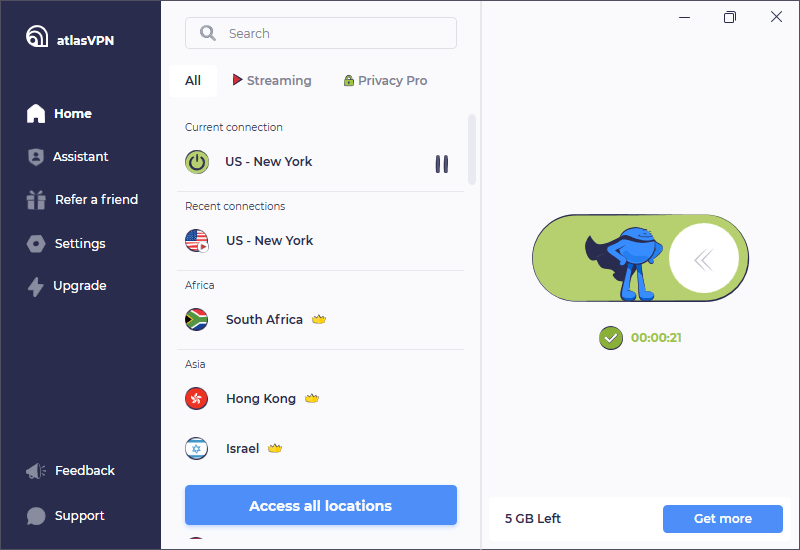 A fully functional mobile app. This version gives you access to all the servers and all the advanced features but has a time limit of seven days.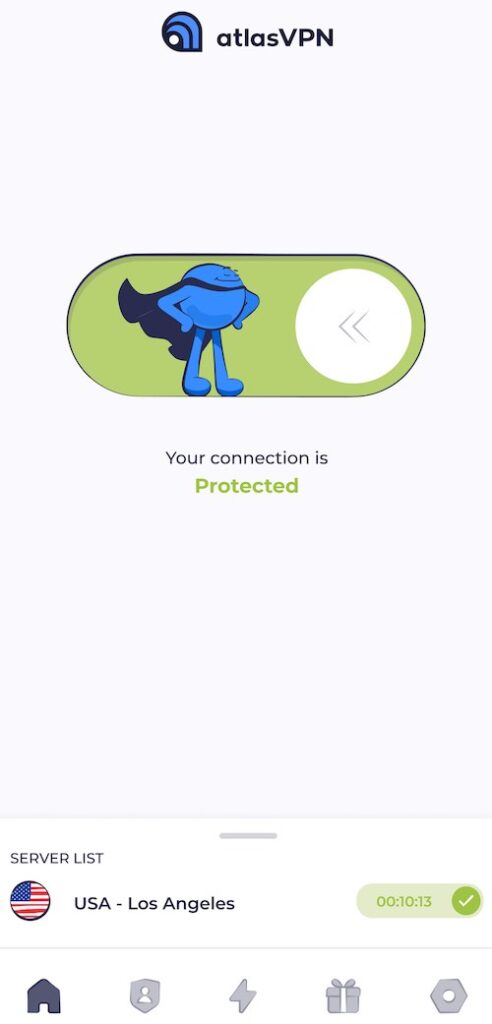 If you do decide to subscribe to a paid version of Atlas VPN you will be thrilled by the price. At the time of this review, clicking the button at the end of this section would give you the opportunity to get 85% off the regular price of Atlas VPN. That comes out to a price of $1.64/month, a truly excellent price.
But despite the low price tag Atlas VPN packs in excellent privacy and security features. They include:
VPN kill switches
WireGuard support
Tracker Blocker, an ad, tracker, and malware blocker similar to Surfshark's CleanWeb.
SafeSwap, which can periodically change your IP address without disconnecting from the VPN.
MultiHop+, a form of double-VPN where your traffic passes through multiple random servers for extra protection against anyone trying to track your online activities.
Streaming servers, optimized for streaming video from Netflix, BBC iPlayer, and other major streaming services.
See all Atlas VPN features here >>
Despite all this goodness, Atlas VPN does have one drawback. It is based in the United States, which is not a great privacy jurisdiction. Atlas VPN has had a couple of independent security audits done, which is great. It would be great if they could get a no logs VPN audit done as well, as we noted in our IPVanish review.
+ Pros
User-friendly VPN apps
Strong encryption and security (with WireGuard)
Extra privacy features (Ad Blocker, MultiHop, and SafeSwap)
Affordable prices (with a free plan)
Works well for streaming
Unlimited simultaneous connections
– Cons
Based in the US
No support for routers
Smaller server network
To learn more about this quality VPN, check out our complete Atlas VPN review.
---
PrivadoVPN: 10 GB free trial
| | |
| --- | --- |
| VPN | PrivadoVPN |
| Based in | Switzerland |
| Logs | No logs |
| Price | $2.50/mo. |
| Support | Live chat; Email |
| Refund | 30 days |
| Website | PrivadoVPN.com |
Next up on our list of free trial VPNs is PrivadoVPN. Unlike NordVPN and Surfshark above, PrivadoVPN gives you 10 GB of monthly data to be used as a free trial. While the free trial is limited to only one device connection, you will still get access to 12 different servers, all features, and all VPN apps.
PrivadoVPN currently offers apps for Windows, macOS, Android, and iOS. You can use any of the apps with the free trial, on all of your devices, but you will be limited to only one active connection at any given moment. Below is a screenshot of the PrivadoVPN Windows app. All of the apps performed well in our tests.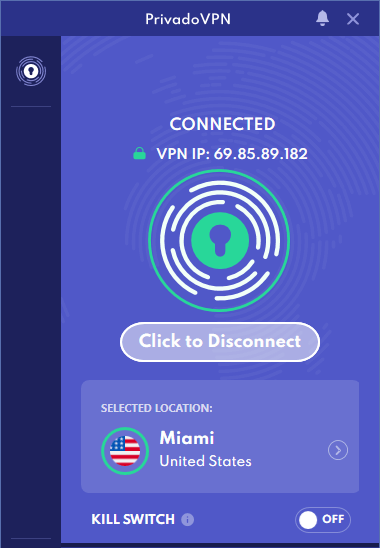 PrivadoVPN is a solid choice from a privacy and security standpoint as well. It is based in Switzerland and is a no-logs VPN provider. This is an excellent combination for a free trial VPN, or any VPN for that matter. Switzerland is a very privacy-centric jurisdiction and the no-logs policy provides further safeguards against any kind of data requests.
PrivadoVPN doesn't offer the rich set of privacy and security features you get with services like NordVPN or Surfshark. However, it is a good choice for someone who doesn't need or want to mess with a bunch of advanced features.
One advanced feature that they do offer (and you may well want to use) is called SmartRoute. It is a good split tunneling VPN system as you can see below.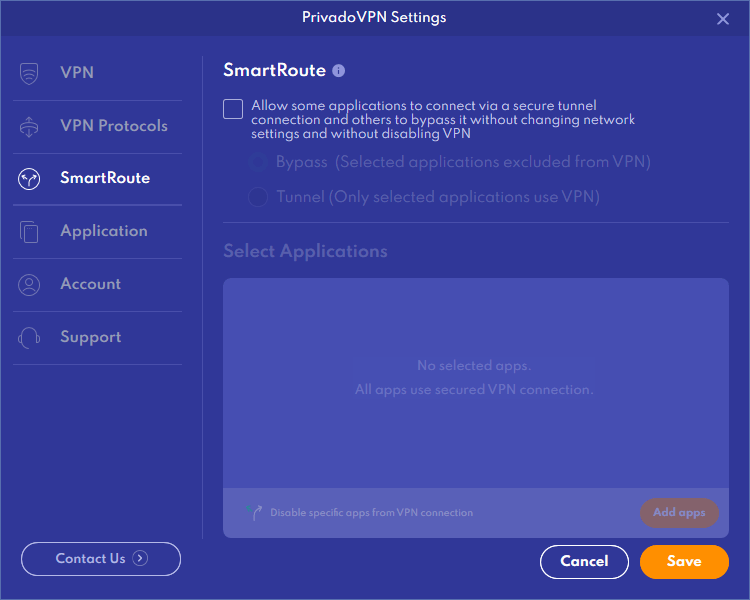 On the streaming front, PrivadoVPN is a competitive choice, especially for a budget-friendly free trial VPN. Even with the free plan, you can still use the VPN to stream Netflix and your other favorite content. While PrivadoVPN works well for most streaming services, it did have a tough time with BBC iPlayer (check out these best VPNs for BBC iPlayer instead).
PrivadoVPN also supports the WireGuard VPN protocol. In our tests, we were able to get over 200 Mbps on all US servers we tested. These are fast speeds for a free trial VPN service, especially considering you are sharing network resources with other free trial users.

If you want to commit to PrivadoVPN after the trial, be sure to use the coupon for 82% off below. With the coupon below, you can get a 24-month subscription to PrivadoVPN for only $1.99 per month. But first, give the free trial a shot here to see if this VPN is for you.
+ Pros
User-friendly and secure VPN apps
Fast and consistent speeds
Works with Netflix and other streaming sites
Affordable prices (with a free plan)
Strong encryption and security (with WireGuard)
No logs and based in Switzerland
– Cons
macOS app needs some work
Smaller server network
No obfuscation (stealth VPN)
Check out this PrivadoVPN review for more details.
---
VyprVPN with a 30-day trial
| | |
| --- | --- |
| VPN | VyprVPN |
| Based in | US |
| Logs | No logs (audited) |
| Price | $5.00/mo. |
| Support | 24/7 live chat |
| Refund | 30 days |
| Website | VyprVPN.com |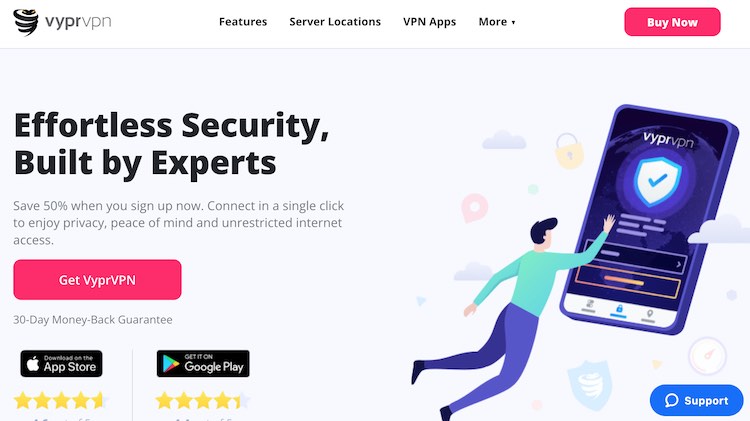 VyprVPN is an affordable, high-performance VPN service that offers a 30-day risk-free trial with all subscription plans. This Switzerland-based VPN has a great lineup of VPN apps that are reliable, secure, and user-friendly with built-in leak protection.
One interesting aspect of VyprVPN is that they own every server in their network (no third-party rental servers). This helps to secure all data on the network, while also offering better performance. VyprVPN's server network is built to encrypt all DNS queries via their VyprDNS system. A few other VPNs also own all their own servers, but most are still catching up to this improvement.
VyprVPN remains a good choice for streaming, with full support for Netflix, Hulu, and other services. It is one of the best VPNs for Amazon Prime Video as well. Torrenting is allowed with VyprVPN with all servers without any restrictions.
VyprVPN offers apps for Windows, macOS, Android, iOS, and Roku. Using this VPN with Linux is a bit of a challenge at this time, however, because VyprVPN does not yet have a Linux app.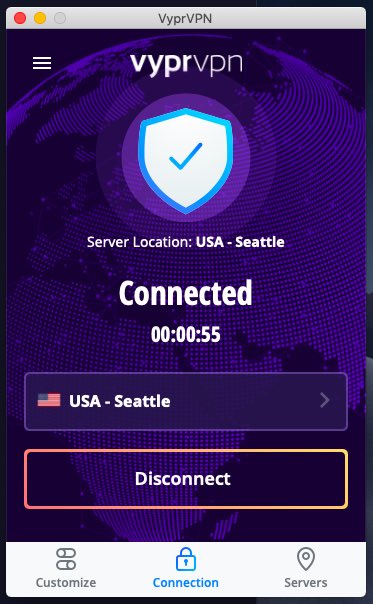 For security, VyprVPN uses strong encryption and also supports the WireGuard VPN protocol, similar to NordVPN. It has also been audited and verified to be a no-logs VPN.
Previous VyprVPN speed tests gave good results. With the addition of WireGuard, VyprVPN is faster yet. Not quite as fast as NordVPN in the VyprVPN vs NordVPN comparison, but still far faster than most services.

VyprVPN doesn't have many advanced features like double-VPN servers or integrated ad blocking. One thing they do have is the Chameleon Protocol. This protocol is VyprVPN's self-developed obfuscation system for avoiding internet censorship.


With the Chameleon Protocol, VyprVPN could be a good option if you need a VPN for UAE, or for China. Other VPNs with obfuscation such as NordVPN and Proton VPN could also be useful in these cases.
Every VyprVPN subscription plan comes with a 30-day risk-free trial. Take advantage of this offer to test drive the VPN service.
+ Pros
Secure applications with strong encryption
Excellent speeds with all servers tested
Full WireGuard support directly in VPN apps
Chameleon protocol (obfuscation)
Entirely self-owned server network
User-friendly apps for many devices/platforms
Based in Switzerland with an audited no-logs policy
– Cons
Requires name for registration
No cryptocurrency payment options
Above-average prices
Fewer features than some other leading VPNs
Our VyprVPN review has more test results and info.
---
Trust.Zone: Free trial VPN with no credit card (1 GB of data)
Trust.Zone is a Seychelles-based VPN service that offers a completely free trial with 1 GB of data – no payment info required. While it is a basic VPN, Trust.Zone still offers excellent performance, Netflix streaming, and strong security. If you want a VPN with a static IP address, then Trust.Zone is one of the cheapest options you will find.
In speed tests for the Trust.Zone review, I found the VPN to be quite fast with all servers tested. It is a good VPN for Netflix with US and UK regions supported. Trust.Zone works well for torrenting without any restrictions.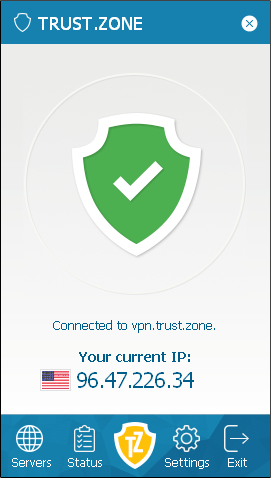 One of the main drawbacks of Trust.Zone is that it only offers apps for Windows and Android devices. While it may not be the best VPN for Android, the apps still offer all the basic features you would need with strong encryption. Other operating systems, such as macOS and iOS, are supported through free third-party apps or the operating system's built-in networking capabilities.
No payment info needed: One benefit to a VPN trial with Trust.Zone is that you don't need to enter any payment info. Simply create an account and start using the VPN. If you do decide to get a paid subscription, they are offering a 10% discount for Restore Privacy readers with this coupon code: RESTOREPRIVACY10
+ Pros
Competitive prices
Great speeds and reliability
Good leak protection settings
No payment info is required for free VPN trial
P2P torrents allowed on all servers
Dedicated IP addresses are available
– Cons
Limited on features
No custom VPN clients for macOS (but still supported)
See our Trust.Zone review for more info and test results.
---
ExpressVPN: Reliable VPN with a free trial (30 days)
| | |
| --- | --- |
| VPN | ExpressVPN |
| Based in | British Virgin Islands |
| Logs | No logs (audited) |
| Price | $6.67/mo. |
| Support | 24/7 live chat |
| Refund | 30 days |
| Website | ExpressVPN.com |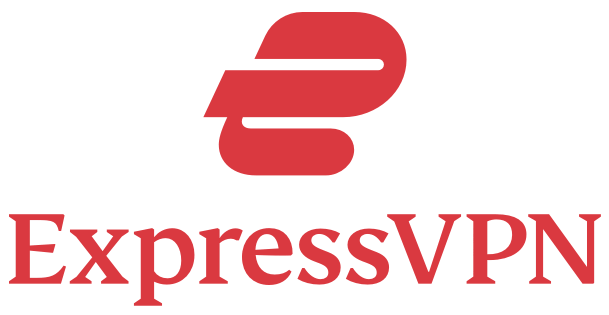 ExpressVPN is based in the British Virgin Islands and offers a 30-day risk-free trial. It's slightly more expensive than other options, but it gives you excellent performance and very secure apps with built-in leak protection settings. ExpressVPN secures data using the OpenVPN protocol with AES-256 encryption, which offers the best mix of security and speed. They also have released the Lightway protocol, which is noticeably faster than OpenVPN. ExpressVPN running Lightway is still not close to the speed of NordVPN and NordLynx (WireGuard), but it is faster than the vast majority of other VPNs.
ExpressVPN offers a large selection of apps for all devices – from computers and phones to routers, Smart TVs, and TV boxes. It is one of the few VPNs with a split tunneling feature, allowing you to route apps or websites outside the VPN tunnel.
If you want a VPN for streaming media and unblocking websites, ExpressVPN has you covered. With 160 server locations in 94 countries, you have a huge selection to unblock the media you want. ExpressVPN is also one of the few VPNs that work with Netflix, allowing users to stream numerous Netflix regions around the world.
During your VPN trial with ExpressVPN, you can test out the apps on all your devices. Below is the ExpressVPN Windows app that we tested out.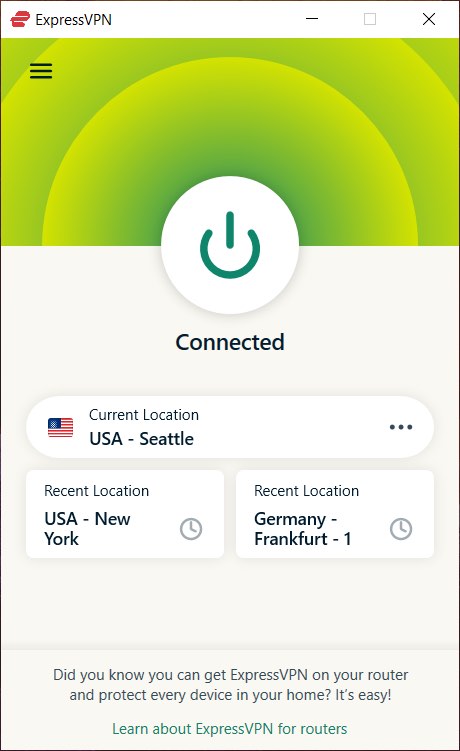 Audited: ExpressVPN is a verified no-logs VPN service, having passed an independent audit by PWC that verified no logs are being kept. In addition to the no-logs audit, ExpressVPN also passed numerous security audits conducted by respected firms like Cure53, which verified the security of their service. Lastly, ExpressVPN runs all servers in RAM-disk mode, similar to NordVPN and Surfshark.
Support: Customer service with ExpressVPN is top-notch. They provide 24/7 live chat support directly through their website. If you have any questions or issues, support is always available to help.
ExpressVPN is currently rated as one of the best VPN services and it continues to improve. Test it out with the 30-day riskless trial to see for yourself.
+ Pros
User-friendly and secure apps
Split tunneling feature (for macOS, Windows, and routers)
Works with Netflix and most streaming services
24/7 live chat support
Passed independent third-party audits for security and no-logs
Very large server network
– Cons
Above average prices
Fewer features than other leading VPNs
Check out our ExpressVPN review for more test results and analysis.
---
Free trial VPNs that we do NOT recommend
Above are our top free trial VPN recommendations. On the opposite end of the spectrum, there are a few VPNs that you should avoid even though they offer free trials:
PureVPN offers a trial, but we found the service to leak DNS requests, while also having really slow speeds. And if that wasn't enough, PureVPN was also caught logging users and providing the data to the FBI, as we discuss in our PureVPN review.
CyberGhost previously offered a completely free trial, but this has been discontinued. Either way, this VPN had some issues when we tested it out. First, CyberGhost speeds are really hit or miss, which we discovered in testing for the CyberGhost review. CyberGhost is now owned by Kape, a company that has a history of producing malware. We noted in our CyberGhost vs NordVPN comparison that CyberGhost does not work well for streaming.
Ivacy has connections to PureVPN, and they also offer a cheap trial. However, after the trial expires, the prices jump up to an above-average rate.
Tread carefully when selecting a free trial VPN. We only recommend going with a reputable service with a good track record.
Which is the best free trial VPN?
In terms of the best overall VPN discussed on this page, NordVPN is the top recommendation.
It consistently performs well in all areas of testing, especially in the categories of speed, reliability, and security. NordVPN's speed is now far above other VPNs, thanks to the WireGuard protocol and a high-performance network of dedicated servers. For a lower-priced VPN, it also delivers many features, apps for all devices, and full streaming capability across a wide range of services. You can't go wrong with this one.
Best free trial VPN with no credit card payment
If you are looking to try out a VPN right now without paying anything up front (or providing billing info), then Trust.Zone or Atlas VPN would be good options. They are both among the fastest and cheapest VPNs on the market.
With any of these VPNs, you'll have a chance to try out the service without risk.
Test your VPN during the trial window
Ok, so now you have a free trial VPN and you want to see how well it performs.
You may want to run the service through various VPN tests and checks to look for:
IP address leaks
DNS leaks
VPN speeds and reliability
VPN features working properly
You can also test the different VPN apps on the devices you want to use, such as on your computers, phones, or tablets. If you find any issues, you can work with the VPN's support department or cancel the service and go with a different option.
Free trial VPNs vs paid trial VPNs
The main problem with most free trial VPNs that we highlighted in this report is that the trial window is short. You can see this for example with the following free trial VPNs:
One potential problem here is that this short time window (or minimal bandwidth) may not be enough to really test the service. Consequently, your free trial may expire before you are comfortable with the VPN and have performed enough testing to see if you like it.
On the other hand, you can also test a 30-day trial VPN. Having a full 30 days to test out the service (risk-free) with all your different devices will ensure that you are satisfied with the VPN and it works for your situation. Here are the best VPNs with 30-day trials:
NordVPN
Surfshark VPN
VyprVPN
ExpressVPN
Be sure to use the discounts above for maximum savings.
A quick note on free VPNs
Since we are on the topic of free trial VPNs, we may as well mention free VPNs.
As a general rule of thumb, free VPN services are typically dangerous, invasive, and oftentimes malicious. Simply put, free VPNs make money off the user by collecting your data and selling it to the highest bidder, which is usually advertisers. There have been numerous free VPNs busted for installing malware and tracking libraries in their apps, such as Betternet, for example. We even noted in our Hotspot Shield review how this VPN was busted for installing tracking libraries in its Android VPN app.
This article addresses five major reasons why using free VPNs delivering can be disastrous. If something is free, you are probably the product.
Are there any risks with a free trial VPN?
If you go with one of our tested and recommended VPNs in this guide, then there are no risks to doing a free trial. The key, however, is avoiding various scams and fake trials, which the Better Business Bureau has warned us about.
If you are nervous about getting stuck with a VPN you don't like, then I'd recommend going with one of VPNs that offers a 30-day trial period. This gives you lots of time to test and be certain it is the VPN for you, without any risk.
Note: You can also check out the cheapest VPNs here.
Conclusion on VPNs with free trials in 2023
Alright, as a brief recap, we covered the best VPN services that offer free trials. We also discussed a few risk-free trial VPNs that give you a full 30 days to test the service before making a financial commitment.
Whichever option you decide to go with, keep the trial window in mind when testing the service.
You could even put the last day of the trial on your calendar as a reminder. If you find the VPN is not to your liking during the trial, simply cancel the service and move on to a different option. Stay safe!
This guide to VPNs that offer free trials was last updated on December 2, 2023 with new information and test results.