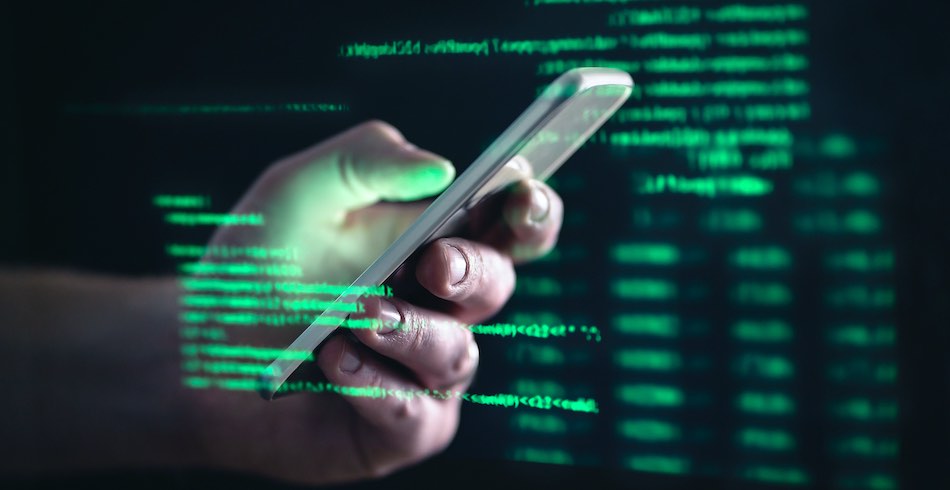 While there are many ways that scammers try to rip us off, perhaps the most annoying are scam calls. You know the drill. Some call comes in from a blocked number, and a smooth-talking salesperson starts rattling on about how you've been selected for a great prize and only need to provide your personal details or pay a "small" fee to receive it.
Or… a very serious-sounding guy tells you he's calling from the FBI or some other law enforcement service. In somber tones, he tells you how you'll be arrested and off to prison tonight unless you immediately send money or Bitcoin to a special account.
Have you ever received a call where someone asks, "Can you hear me?" then hangs up as soon as you say, "Yes?" According to USA.gov, the creeps record your response and then use it as "proof" that you agreed to whatever phony purchase or credit card charge they are pushing.
These kinds of scam calls are on the rise, particularly now in COVID world, where so many people are working at home and terrified of getting sick. According to a CNBC report, Americans have already been scammed out of over $13 million by robocaller phone scams. And as we noted in our What is Ransomware article, when scammers are making money, the scams will continue.
How to recognize phone scams
The key to protecting yourself from phone scams is being able to recognize a scam call. According to the Federal Trade Commission (FTC), these are the common characteristics of a phone scam:
You have to pay for your winnings. The caller will say something like you were selected for a special offer or congratulate you on winning a lottery or other prize. But if you have to pay them to receive what you won, you are almost certainly dealing with a phone scammer.
You are going to be arrested. Police and government agencies won't call you on the phone threatening to arrest you if you don't send them money. If they're legit they will show up at your door and arrest you. Anyone calling and threatening you is running a scam.
You must act now! If someone calls with an offer and pressures you to act now, they are almost certainly scammers. Even if the call isn't some kind of fraud, you don't want to do business with someone who won't give you time to think their offer over and get written information about it before demanding you commit.
You must pay using some weird method. Many scammers try to convince you to send them money in some non-standard way. Instead of using a credit card or a check, they say you have to pay with a wire transfer, gift card, cash reload card, or some other unusual method. If they insist you pay this way, you are talking to a scammer.
They're from the government and they're calling to help. Sometimes scammers claim to be calling from the IRS or Social Security Administration. They tell you they just need to confirm your Social Security Number (SSN) or your bank account number for yet another COVID stimulus check. They are lying. Government agencies never call you asking for sensitive information.
If you get any calls like these, simply hang up. And for that matter, if you have any doubt whatsoever about a call, simply hang up — no explanation needed.
How to stop scam calls
Let's just get this out of the way. It is impossible to completely stop scam calls.
Yes, you read that right. There's no simple solution for getting a complete and forever fix to this problem.
Phone scams are so lucrative that the crooks are always dreaming up new ways to get at you. Even so, there are things you can do to greatly reduce the number of phone scams you actually get exposed to. Here are your best defenses:
1. Don't trust your caller ID
Once upon a time, caller ID was the weapon of choice for protecting yourself from scammers. But these days, scammers are able to make your phone's caller ID display any name or number they want. This means someone calling from India can make it appear that he's calling from your same town.
So even if your phone says the intimidating guy on the other end of the line is from the IRS, or perhaps a local number in your state, he's still just some sleazy scammer.
2. Hang up the phone (or don't even answer)
If you get a robocall (a call from a machine instead of a human) or you recognize any of the phone scam characteristics we just covered, hang up the phone. Scammers are looking for easy targets and are unlikely to waste their time calling you back when they can keep trying to reach a sucker.
And if you want to take this concept one step further, simply don't answer any call when you don't recognize the phone number.
3. Use your phone's call blocking feature
This tip goes in the "fool me once, shame on you; fool me twice, shame on me" category.
If a scammer calls you, first hang up, then engage your phone's call blocking feature. Call blocking allows you to block all future calls from the number that just called you. This will prevent the creeps from calling you over and over again from the same number.
4. Report phone scammers to authorities
This is a long-term investment. If you get called by a scammer, you can bet the same person or group is calling hundreds or thousands of other people. Reporting the jerk to the FTC could help them put the scammer out of business and behind bars.
Sometimes, the bad guys do get caught, even if they are on the other side of the world. Here's an article about a prominent phone scammer who finally got busted.
Hitesh Madhubhai Patel (a/k/a Hitesh Hinglaj) of Ahmedabad, India, has been sentenced to 20 years in prison for his role in operating and funding call centers that defrauded U.S. victims out of millions of dollars between 2013 and 2016….

Using personally identifiable information obtained from a number of sources, including social media, scammers impersonated agents from the IRS or US Citizenship and Immigration Services (USCIS). Calls were typically made using VoIP (voice over internet protocol) technology that allowed the scammers to "spoof" the phone numbers, making it appear that the calls were coming from the IRS or other government agency. As part of the scam, taxpayers were told to pay fake tax bills immediately or face arrest, deportation, or other legal action.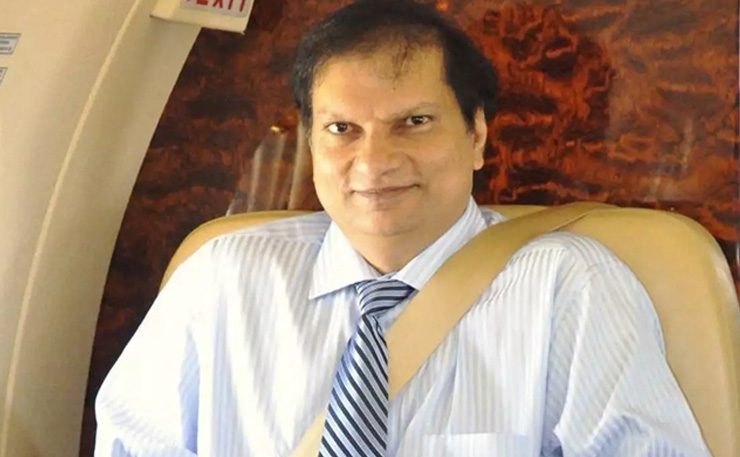 While a few of the "big fish" in the world of phone scammers may get caught, the vast majority do not. This is because it simply takes too many resources to coordinate and prosecute low-level scammers on the other side of the world.
It is also a game of whack-a-mole. Even if a few bad guys get caught, new phone scammers and new scams will emerge whenever there is money to be made.
Conclusion: Keep your data private to mitigate risks
Notice from the quote above that these phone scammers were using "personally identifiable information obtained from a variety of sources."
When we posted our article on the LinkedIn data leak where scraped data was sold online, we also noted this trend. Basically, even sharing private data with social networking sites can come back to haunt you:
Cybercriminals can use the information found in the leaked files with other data in order to create full detailed profiles of their potential victims. Additionally, bad actors can use the available data, particularly usernames, emails, and personal information, to gain access to other accounts.

Above all else, this information exposes LinkedIn users to a higher risk of exploitation by bad actors.

And once your private data is leaked, there's no getting it back.
In the context of phone call scams, a bad actor could purchase your private data from a data broker, and then use it to exploit you and/or other people in your social network. For example, the scammer could pretend to be very familiar with your private information to build trust and get you to go along with the scam.
If you use Craigslist or post ads online, avoid disclosing your phone number, which can be scraped by bots and sold to scammers.
Ultimately, the best defense is to simply mitigate data that is available, and this includes your phone number and all other personal information shared on the internet.