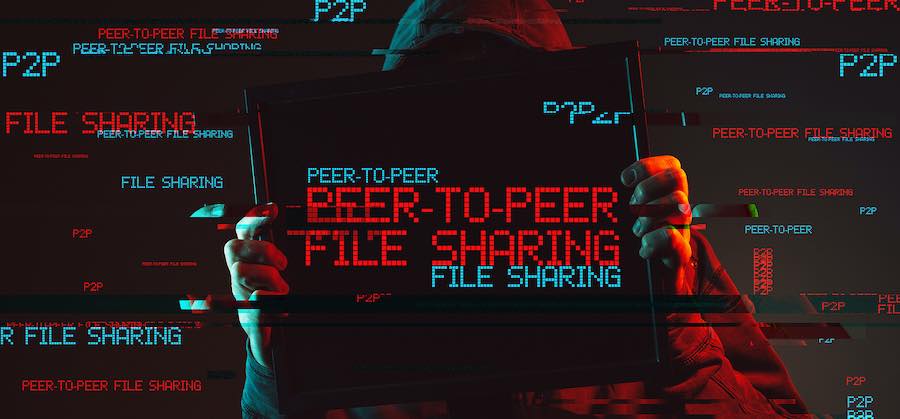 Updated on June 2023 with new information.
TorGuard, a US-based VPN provider, has been sued in court over copyright violations that occurred on its network. Similar court cases shut down LiquidVPN in 2021, and also forced VPN Unlimited to block torrenting traffic earlier this year. For years we have warned that US-based VPN providers, and by proxy their users, are targets for copyright lawsuits and can be adversely affected.
Using a good VPN is critical when torrenting, wherever you happen to reside in the world. While torrenting is perfectly legal in most jurisdictions, it also comes with risk. For one, you need to be careful about what you torrent and whether the media is copyrighted. While we do not recommend breaking any laws, it is smart to always use a VPN when torrenting to be safe.
Unfortunately, not just any VPN will do when it comes to torrenting, and recent court cases prove why. This also illustrates a disturbing trend of increasing litigation against US VPN providers.
TorGuard was targeted by over two dozen different film studios seeking damages. They allege that the VPN enabled and encouraged piracy through its VPN infrastructure, policies, and marketing.
TorrentFreak was able to obtain the court documents to the case, which you can view here. In these documents, we see how TorGuard has agreed to block BitTorrent traffic on its servers in the United States.


This same group of filmmakers has also gone after Quadranet, a web hosting provider that also leased servers to TorGuard.
In TorGuard's defense, it seems that copyright holders are getting more aggressive. And I'm sure TorGuard did everything they could to fight the lawsuit and protect their users.
Unfortunately, being a VPN that operates in the United States also exposes you to the US court system, US copyright holders, and costly legal battles.
Other US VPN providers are also getting sued
Just last year, LiquidVPN, another US-based VPN provider, was hit with a $10 million lawsuit over copyright violations conducted on its network. As explained in an article by ARS Technica last year, LiquidVPN was on the hook for millions in damages:
According to court documents, movie production firms argue LiquidVPN should not be extended "safe harbor" protections, as the defendant didn't establish a repeat-infringer policy or appoint a registered DMCA agent. The ask for $9,900,000 comprises the maximum statutory damage amount of $150,000 for each of the 66 works listed in the complaint. Additionally, $1,650,000 has been sought against LiquidVPN for "secondary liability as to DMCA violations."
Shortly after the court case concluded, LiquidVPN's website went offline.
Similarly, VPN Unlimited, based in New York, was also hit with a massive lawsuit. TorrentFreak covered the case here, and the result was similar:
Torrenting is blocked on all US servers
Access to torrent sites, including YTS, The Pirate Bay, RARBG, 1337x, and several proxies, are blocked
How does this affect TorGuard users now?
For one, TorGuard users will no longer be able to use any TorGuard VPN server in the United States for BitTorrent traffic. This could result in slower torrenting speeds as people in the US will need to use servers in other countries.
TorGuard also issued a statement on its website here claiming that the privacy and security of its users will not be affected, but it will be forced to block torrenting traffic on US servers.
Some YouTube personalities claim that TorGuard users are still able to torrent on US servers. Nonetheless, according to TorGuard itself, their policy is to still block torrenting on US servers.


Furthermore, I've also seen people recently commenting that torrenting is still blocked on US servers, but allowed on servers in other countries:


At the end of the day, you are better off just using a reliable VPN for torrenting that does not have a policy to block torrenting on US servers.
The many risks of using US-based VPN providers for torrenting
Now let's consider the risks of using US-based VPN services for torrenting.
Risk 1: Your VPN shuts down
This could happen if your VPN is hit with a lawsuit by copyright holders and becomes insolvent overnight. This, of course, renders your VPN subscription worthless. This appears to be what happened with LiquidVPN just last year. This well-known VPN provider literally vanished with its website returning a 522 timeout error: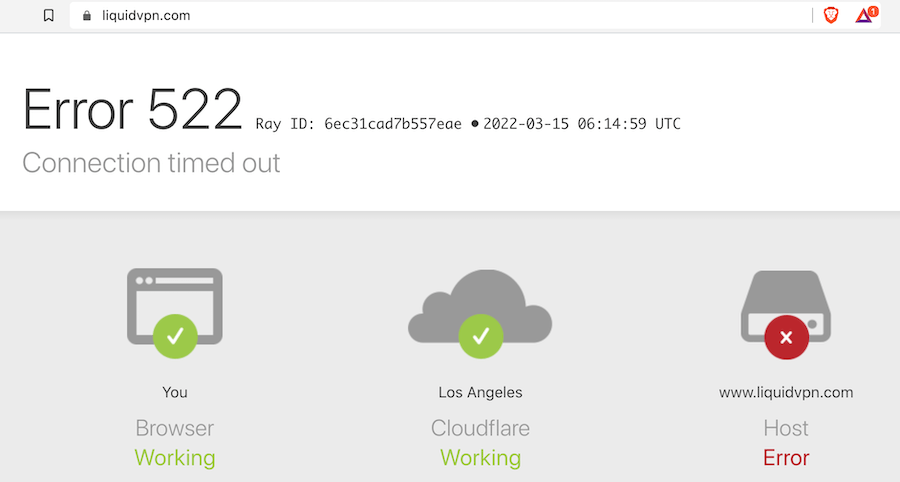 This risk is real as these lawsuits continue with increasing frequency.
Risk 2: Your torrenting traffic is restricted, along with slow speeds
This is a risk that can also come in many forms:
Torrenting traffic could be completely blocked on every server in the VPN's network. This is the case with some VPNs that don't want to deal with court cases and angry copyright holders.
Torrenting traffic could be blocked in specific countries, such as the United States.
The VPN may select only a few servers (from the entire network) for torrenting, which could lead to traffic congestion and limited bandwidth.
Due to blocks and restrictions, torrenting with your VPN becomes slow. This could easily be the case if you need to use VPN servers that are located far away from your physical location. Additionally, if the network is restricted, it could force more torrent users on fewer servers, leading to limited bandwidth and slow speeds.
Risk 3: The VPN could be forced to log users as part of a criminal investigation
Before you dismiss this as far-fetched, let's rewind a bit and consider the IPVanish logging case from a few years ago.
If you think that a "no logs" VPN operating in the US cannot be forced to log your activities for a criminal investigation, think again.


IPVanish, a longstanding "no logs" VPN service, not only complied with these logging requests, they also did not alert any of their users about the situation. The case only came to light when the court documents were released.
If a VPN has to choose between shutting down, going into a legal battle, or cooperating with logging demands, it may just choose to remain in business rather than go down with the ship. Results may vary.
Risk 4: You, the VPN user, could become the target of a lawsuit
It's not entirely clear how likely this scenario is, and we are not lawyers, but consider these factors.
Movie and music companies have been more than willing to target individuals over the years who they were able to identify and catch.

We can expect this trend to continue as copyright holders are becoming more aggressive in their lawsuits. The blood is in the water.
So if a VPN was somehow forced to log users, and this information was provided to filmmakers as part of a settlement or a criminal investigation, then this could mean that VPN users themselves could become targets.
Also consider that there are various websites that are logging torrent activity all the time and this information is available to everyone. One example of this is I Know What You Download.
Media companies will also join torrent swarms to collect IP addresses of individuals torrenting copyrighted material. You also need to remember that it only takes one small leak to expose your identity to media companies, which is why you should periodically test your VPN for problems.
I've seen people complaining about DMCA notices when using other VPN providers. Here's one example:

Of course, there is always the risk that people do not properly configure a VPN with the VPN kill switch, so who knows who is at fault with all of these cases.
So where does this leave us today?
Be smart and use a VPN in a safe jurisdiction
Here at RestorePrivacy, we write for a global audience and never recommend anyone break the laws in their country. With that being said, you still need to be smart.
Torrenting can be a grey area depending on where you live. Consequently, you will always want to use a good VPN for torrenting that is based in a safe jurisdiction. This means that your VPN is not operating under US laws.
However, we also see similar developments in Canada. This could affect torrenting with Canada VPN services, so proceed with caution.
Finally, you should also know that the United States is simply a risky jurisdiction with a long history of privacy abuses. For an in-depth look at why, along with other concrete examples, check out our article on the 5 Eyes surveillance network.
Related Articles: