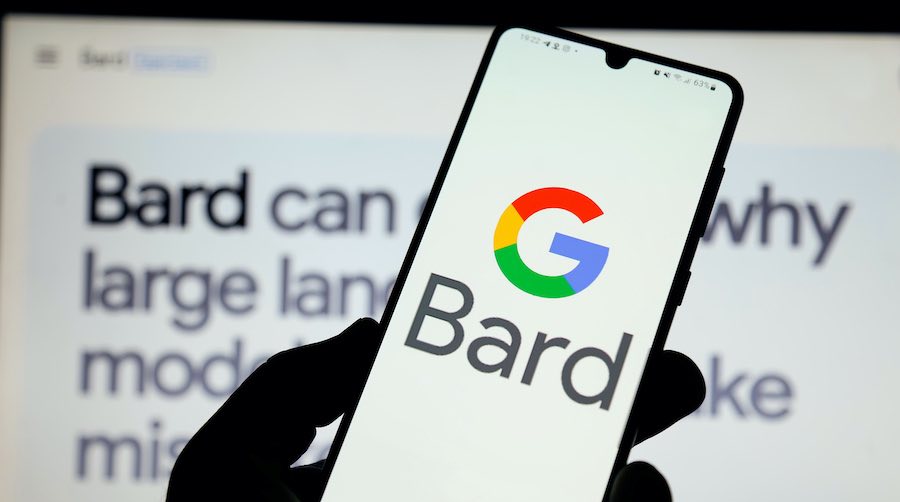 Today, you'll find out what are the best Google Bard VPNs and learn how to access this popular AI chatbot from Europe, Canada, and anywhere else in the world.
Google Bard is an AI chatbot designed by Google and a direct competitor to ChatGPT. It is becoming increasingly popular due to its ability to generate fresh content, answer user questions, and make accurate translations.
Unfortunately, Bard is still in an early phase and isn't available in Canada and most European countries. Although Google has ambitious plans, its AI chatbot might be unavailable for quite some time due to strict regulations and other reasons.
Luckily, you can use a premium VPN to bypass these restrictions and easily access Google Bard from anywhere. On top of that, you will also greatly improve your privacy and online security. Since it can be challenging to determine which app is worth your money, we have decided to test them for you. When it comes to the best VPNs for Google Bard, these five services clearly stood out in our tests (we'll go into more details further below).
Setting up VPN for Google Bard
VPNs let you quickly and easily regain your online privacy and bypass geo-restrictions. It all starts with encryption. Encryption is a process that will scramble your data so that unauthorized users can't make sense of it. This data is then re-routed to a remote VPN server (or two) of your choice before reaching the final destination. Now, you will have a new IP address which will make it seem like you are accessing from a different location.
This may seem a bit complex, but you will only need to do these 4 steps:
Subscribe and install VPN service from our list
We recommend that you use NordVPN, as it gave us the best results. You can get it for 68% off here.
Connect to an ideal VPN server
European users will get the best performance by joining a UK server.
Visit Google Bard and sign in or register
Begin talking to Google Bard
Qualities to look for in Google Bard VPN
As we began testing, it quickly became apparent that all of the best VPNs for Google Bard had these things in common.
Healthy server network – We made sure that each VPN offers plenty of US and UK servers that you can instantly connect to.
Top speeds – Every app supports advanced VPN protocols, like WireGuard or NordLynx, that offer instant and fast connection.
Military-grade security – AES-256 encryption, RAM-disk servers, and a Kill Switch will make sure that your sensitive info doesn't leak.
Affordable and reliable – The top Google Bard VPNs come with many advanced features and are also reasonably priced.
User-friendly – We focused on apps with an intuitive and minimalistic user interface that anyone can use.
No limits – These services won't cap your bandwidth or slow down your speed once you pass some threshold.
Professional customer service – Every VPN offers responsive live chat support which will help you troubleshoot if something doesn't work.
With that said, it's time we dive in and do an overview of each service.
NordVPN – The ultimate VPN for Google Bard
| | |
| --- | --- |
| VPN | NordVPN |
| Based in | Panama |
| Logs | No logs (audited) |
| Price | $3.19/mo. |
| Support | 24/7 live chat |
| Refund | 30 days |
| Website | NordVPN.com |
NordVPN has a healthy server network of 5,500+ servers that span 60 countries. This includes plenty of UK and US locations, which ensures that you'll always have access to Google Bard. All of the servers use NordVPN's custom VPN protocol – NordLynx.
NordLynx builds and improves on the well-known WireGuard protocol. It offers even faster speeds, which you can see in this NordVPN vs ExpressVPN comparison. While every VPN will slow your base speed in some capacity, here this reduction is kept to a minimum (10%). In VPN tests in our lab, we were able to reach almost 450Mbps with NordVPN using a server in Seattle.
You'll also notice that ping stays firmly in the low double digits, which makes it an excellent VPN for gaming as well.

Safety standards are also very high, thanks to the 256-bit GCM encryption, which will secure your data as it's encrypted between your device and the VPN server of your choice. To top it off, we find that NordVPN offers RAM-based servers, onion-over VPN servers, and VPN Kill Switch which will make sure your security isn't compromised.
To test all of these claims, reputable cybersecurity companies started performing independent audits. The pentest done by Versprite showed positive findings regarding security measures which should help reassure. PwC was also hired to verify its no-logs policy and confirmed that NordVPN follows its own guidelines. (NordVPN is currently the best no-logs VPN, having passed three separate third-party audits.)
NordVPN advanced features
Onion over VPN – Specialized servers that add a Tor network on top to provide you with the highest level of safety. They are extremely slow, so only use them if you absolutely have to.
Obfuscated servers – Camouflage your traffic to make sure your ISP doesn't know that you're using a VPN. This is highly recommended if you are living in an oppressive country like Russia or China.
Double servers – Route your traffic through two servers for stronger encryption. Your speed will be somewhat affected.
Threat protection – Scans for phishing sites, malware, trackers, and ads in real-time.
SmartPlay – Helps you unlock geo-restricted content for devices that don't support VPNs, like gaming consoles. Be careful, as this won't encrypt your data.
Kill Switch – If worst comes to worst, Kill Switch will disable your WiFi or completely shut down NordVPN to preserve your identity.
Split tunneling – Allow apps like BitTorrent to bypass NordVPN and connect directly online for better speed.
Browser extension – Run NordVPN as a browser extension for Chrome, Firefox, and Edge.
NordVPN's app is available on all platforms that can run VPNs. Router installation is also possible. Besides using it for chatting with Google Bard, it can reliably unlock popular streaming sites like Hulu, Netflix, and Disney Plus. On top of that, it has a minimalistic interface that anyone can easily grasp. Starting from $3.19 per month, you will be able to connect six platforms simultaneously.
If you have any issues, you can contact their customer support 24/7. If things don't work out, you can get a complete refund in the first 30 days.
+ Pros
User-friendly and reliable apps
Double-VPN and Tor-over-VPN servers
Passed numerous 3rd-party audits
Strong encryption standards with full support for WireGuard
Works with Netflix and many streaming sites
Threat Protection feature to block ads, trackers, and malware
Professional 24/7 live chat support
Consistently fast speeds
Dedicated RAM-servers with 10 Gbps bandwidth channels
– Cons
Big discounts only available with 2-year plans
NordVPN's Cyber Deal is live:

Get 68% Off NordVPN with the coupon below plus 3 months FREE, no activation code needed:
(Coupon is applied automatically; 30 day money-back guarantee.)
Our NordVPN overview is even more thorough.
---
Surfshark – Affordable Google Bard VPN
| | |
| --- | --- |
| VPN | Surfshark |
| Based in | The Netherlands |
| Logs | No logs |
| Price | $2.30/mo. |
| Support | 24/7 live chat |
| Refund | 30 days |
| Website | Surfshark.com |
Next, we have the fastest-rising premium VPN app from the Netherlands. Surfshark has a healthy massive network of 3200+ servers spread across 100 countries. Additionally, there are hundreds of servers in the UK and US, so connecting to Bard won't be a problem. Surfshark supports IKEv2 and WireGuard protocol, both of which offer a reliable and fast internet connection.
WireGuard holds very well against NordLynx, which you can read about in our NordVPN vs Surfshark comparison article. Surfshark was a bit slower, and you can expect that your base speed will drop between 20 to 30%. But, if your ISP is restricting your connection you might not notice a significant change.

Surfshark offers one of the highest security standards on the market. It uses a combination of AES 256 encryption, RAM-only servers, and a kill switch to make sure that your privacy is secure at all times.
Its status was verified through a number of independent audits. Notably, Cure53 did the penetration test on a browser extension and the results showed that it held really well.
Surfshark is also very adamant about being fully transparent, which is why they frequently update their warrant canary. This is an official statement that counts all government letters and requests for data disclosure. Since the Netherlands has strict regulations that protect private data, this number is set at zero.
Surfshark advanced tools
Surfshark One – A bundle that combines VPN, antivirus, advanced search engine, and alert tool at a reasonable price.
Dynamic Multi-hop – Double VPN servers with an additional layer of customizability.
Clean Web – A VPN ad blocking feature that looks for and neutralizes malware, intrusive ads, and trackers, and stops you from accessing phishing sites.
NoBorders – Lets you use Surfshark freely in restrictive regions around the world.
VPN proxy – One of the safest browser VPN extensions for Firefox, Edge, and Chrome.
Kill Switch
Obfuscation (Camouflage Mode)
Split tunneling VPN 
Smart DNS
Surfshark is very versatile and much more than just a Google Bard VPN. For example, you can use it to unlock Netflix and similar streaming apps, access foreign servers for gaming, and register to online gambling sites. Its app is available on every platform that supports VPNs. You can even install it directly on your router to quickly protect every device in your household.
And we are not exaggerating. For $2.30 per month, you will be able to connect as many devices as you like. In this regard, Surfshark went above and beyond as you are unlikely to find similar quality in this price range.
This also includes constant access to customer support via live chat. Lastly, Android and Mac users can use a 7-day trial to determine if Surfshark suits them. If you are on Windows, you can use a 30-day money-back guarantee to try it out without risk.
+ Pros
Unlimited connections
User-friendly apps for all devices and operating systems
CleanWeb feature to block ads, trackers, and malware
Works great with Netflix and many other streaming services
24/7 live chat support
Strong encryption and security features (audited)
– Cons
Limited support for VPN routers
Above average monthly prices
Surfshark VPN Coupon:

Get 82% off Surfshark VPN (drops the price down to $2.30 per month) plus 2 months FREE:
(Coupon is applied automatically.)
For a more detailed look, head on to our Surfshark review.
---
ExpressVPN – Secure and user-friendly VPN service
| | |
| --- | --- |
| VPN | ExpressVPN |
| Based in | British Virgin Islands |
| Logs | No logs (audited) |
| Price | $6.67/mo. |
| Support | 24/7 live chat |
| Refund | 30 days |
| Website | ExpressVPN.com |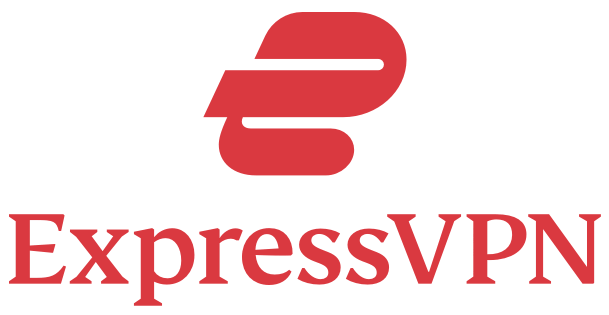 ExpressVPN has 3000+ servers in 94 countries, so you'll be able to easily access Google Bard no matter your location. ExpressVPN is powered by Lightway VPN protocol.
In terms of performance, it sits somewhere between OpenVPN and WireGuard. We experienced a significant decrease in speed, around 30%, and fell short of 250 Mbps. However, the connection was reliable, and we didn't have any problems when using it for Google's chatbot.

ExpressVPN is a no-logs VPN service that is powered by TrustedServer technology. It uses 256-bit AES encryption to scramble all of the user info, making it virtually unreadable to outsiders. Cure53 challenged its defenses via pentest and determined that ExpressVPN has air-tight security.
And this isn't just a one-off. This service has passed dozens of independent audits throughout the years and built a reputation as one of the most trustworthy and safest VPNs around.
ExpressVPN premium tools
Device groups – Lets you connect each device to a separate server location in real time.
VPN proxy
Obfuscated servers
IPv6 leak protection
Media streamer (Smart DNS)
Network lock (Kill switch)
Split tunneling
Threat manager
ExpressVPN is a bit more expensive than the competition and will cost you $6.67/month to connect 5 devices. This includes access to their own firmware that you can install on your router and create a safe Wi-Fi network. Speaking of platforms, ExpressVPN is available on nearly everything you can think of. Additionally, its interface is straightforward and minimalistic.
In case you get stuck, you can contact their customer service 24/7 or just follow one of a dozen instruction manuals on the website. In case you're not satisfied with the service, you can rely on their 30-day money-back guarantee.
+ Pros
User-friendly and secure apps
Split tunneling feature (for macOS, Windows, and routers)
Works with Netflix and most streaming services
24/7 live chat support
Passed independent third-party audits for security and no-logs
Very large server network
– Cons
Above-average prices
Fewer features
Average OpenVPN speeds (use Lightway)
ExpressVPN Coupon:

Sign up for the 12-month plan and get 3 months added to your subscription for free.
(Coupon is applied automatically.)
There is always more to know, and you can start by reading our full ExpessVPN review.
---
ProtonVPN – Reliable VPN for Google Bard
| | |
| --- | --- |
| VPN | Proton VPN |
| Based in | Switzerland |
| Logs | No logs |
| Price | $4.99/mo. |
| Support | Email |
| Refund | 30 days |
| Website | ProtonVPN.com |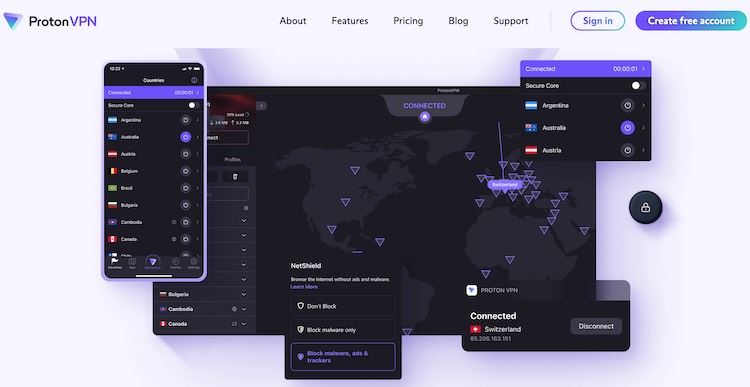 Proton VPN is a reputable service from Switzerland that was started in 2017. In total, it has 1900+ servers in over 65 countries. All of them support advanced IKEv2 and WireGuard protocols.
While speed is reliable when connecting to close locations, other times we found it can slow down significantly. Proton VPN uses AES 256 encryption and has servers that run exclusively in RAM mode, so your safety and privacy won't be a problem.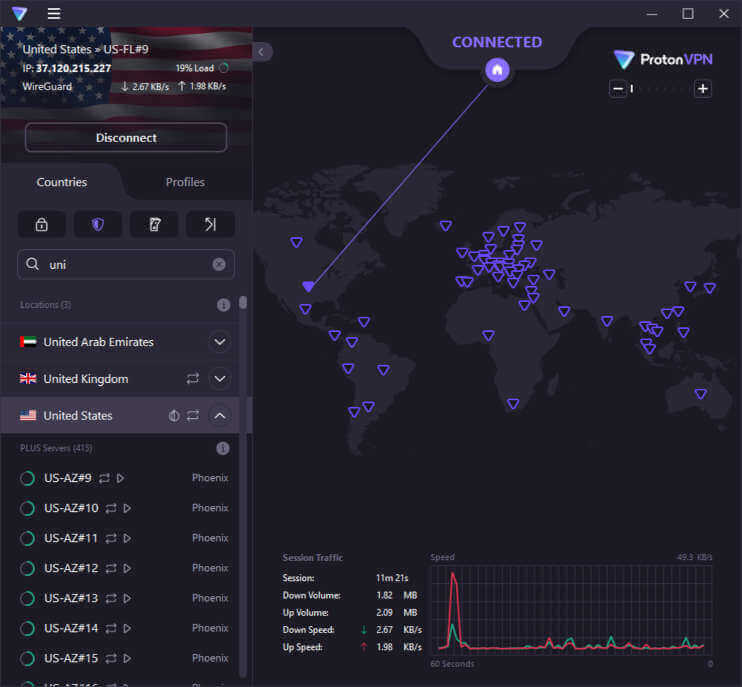 Proton VPN Features
Net shield ad-blocker – DNS filter that guards you against trackers and malware, also blocking ads.
VPN accelerator – Improves your speed when connecting to a distant server.
Secure core (Double VPN) – Routes your data through multiple servers.
DNS leak protection
Browser extension
Obfuscated servers (Stealth VPN)
Tor-over-VPN
Split tunneling
Kill switch
This VPN has cross-platform support, and you can run it on everything from Windows to Linux, Android TV, and Chromebook. The app is also quite adept at unlocking streaming sites like HBO Max.
A single subscription lets you use Proton VPN on up to 10 platforms. You can choose between two paid versions: VPN Plus ($4.99/month) and Proton Unlimited ($7.99/month), which adds premium services like email, calendar, and cloud storage. There is also a free version that you can use on a single device to test it out. Although it has slower speeds and fewer servers, it doesn't have a data limit, so you can use it as much as you like.
This VPN also has a reliable and fast customer support and a 30-day money-back guarantee in place for unsatisfied users.
+ Proton VPN Pros
Useful privacy features (no leaks)
Secure server network (secure core)
Good privacy jurisdiction and data protection policies
WireGuard VPN support (but not on Linux)
Transparent company with a good track record
– Proton VPN Cons
Average speeds
Above-average prices
Limited support for streaming
Find out everything about this app in our full Proton VPN review.
---
OVPN – Reliable alternative
Lastly, we have a reliable no-logs VPN service from Sweden. Although OVPN has just 118 servers in 30+ cities, they are located in ideal positions (UK and US) for accessing Google Bard. Furthermore, it supports WireGuard protocol, so it is fast and connects instantly.
OVPN uses 256-bit AES encryption combined with the PFS feature to keep your data secure. The whole server network runs on RAM, meaning important user data is never stored.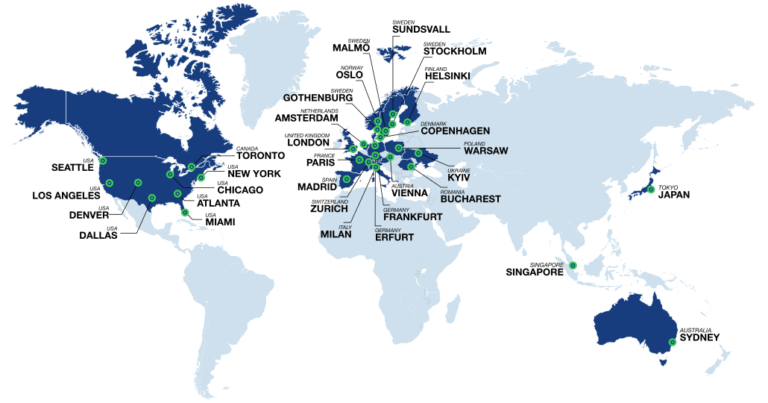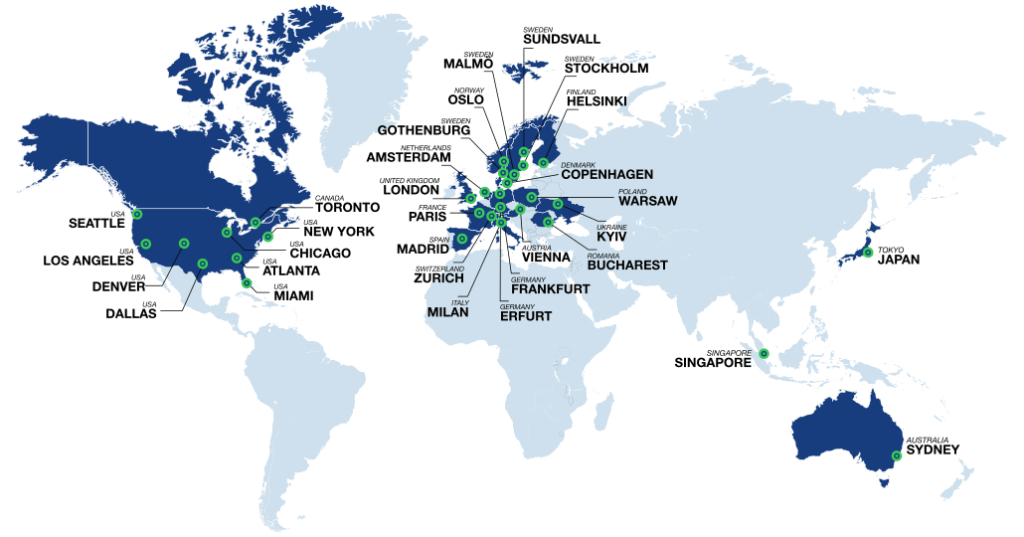 OVPN Features
Browser extension – Available on Firefox, Chrome, Opera, and Vivaldi
Multi-hop (paid add-on)
Kill switch
Split tunneling
IPv6 and DNS leak protection
P2P servers – Useful for torrenting.
OVPN's UI is straightforward but detailed, which can be a bit overwhelming for new users. The app is available on Windows, macOS, Android, iOS, Ubuntu, and Debian. Depending on your subscription, OVPN will let you connect 4-7 devices at the same time. Pricing starts at $4.22/month, which is a bit on the high end.
Their live chat support, although not available 24/7, is very professional. Finally, there's a 10-day refund guarantee if OVPN doesn't suit your needs.
+ Pros
Designed for maximum user privacy and security
Dedicated apps for Windows, macOS, Linux, Android, iOS, and support for other devices
No IP address or DNS leaks detected
Support for streaming and torrenting
Lots of configuration options
Monthly transparency reports
Multiple payment methods including anonymous payments
– Cons
Small server network with few locations
Above average prices
Dive in deeper by reading our OVPN review.
---
Google Bard overview
Google Bard is an AI chatbot that's a direct competitor to chatGPT. It is very versatile as it can be helpful in both professional and personal settings. Many people use it for translation, generating ideas, learning about new topics, writing articles, and even programming.
While it is available in 180+ countries, there are still many locations where it's geo-restricted. Here is a full list:


European Union
Afghanistan
Belarus
Canada
China
Cuba
Iran
Russia
Venezuela
Yemen
Syria
North Korea
Getting a free VPN for Google Bard
Although you can easily find a ton of free services online, we really can't recommend using them. From our experience, free VPNs usually have a much lower security standard and may not even be able to pass the Google Bards geo-restriction algorithm. Even when they do, you will be left to deal with these shortcomings:
1. Slow VPN protocols
Freebies use OpenVPN, which is leagues below WireGuard or NordLynx when it comes to speed and security. While the former may not have such an impact if you only use it for Google Bard, weaker encryption will leave you open to possible DDoS attacks.
2. Limited server network
Maintaining servers costs money, so you can expect fewer locations to connect to. Couple this with higher demand and you get overcrowded servers which will definitely have an effect on your speed.
3. Data caps
To prevent such overcrowding, free VPNs usually put monthly bandwidth caps in place. This can vary, but it is usually anywhere between 1 to 10 GB. Once you pass it you'll be unable to use VPN until the month is over.
4. Dangers to security
There is a point at which limitations become outright dangerous. In 2021, a study that covered 270+ free Android VPNs came to a problematic discovery. This is what they find out:
Around 35% of apps were malware disguised as VPN.
75% used trackers to monitor user online activity.
82% requested access to sensitive data.
85% of free mobile VPNs had terrible or no encryption at all.
We also believe that these alarming statistics are not limited to smartphones. More often than not, free VPNs are built to exploit their users in the first place by trading their data to ad agencies. This is in total contrast with the main idea behind VPNs, which is total privacy and security.
However, if you're on a budget and can't afford a subscription, these 7 free VPNs are legit and might help you access Google Bard.
Troubleshooting Google Bard VPN
If you are having trouble accessing the Google AI chatbot, here are the most common solutions.
1. Make sure that your IP isn't leaking
A quick speed test will help you determine if this is the case, as it will show your perceived location.
If it still says that you are connecting from your country, it's time to check your leak protection. Simply open your VPN, visit Settings, and make sure that Leak Protection is enabled.
Alternatively, your problem may stem from cookies in your browser. Tracking cookies can be useful if you're into shopping, but the downside is that they will reveal your identity and location no matter which VPN you use.
Luckily, it's very easy to clear cookies. Just use this Firefox, Google Chrome, Edge, and Safari guides.
!Note: By clearing out cookies and cache you will also remove all passwords and user preferences, so you should save everything important before trying this out.
2. Sync GPS with a new IP address
!Note: This is only relevant if you are using a Google Bard VPN on your smartphone.
!!Note: NordVPN and ExpressVPN do this automatically.
If you subscribe to Surfshark, you can activate this by going to Advanced Settings > Override GPS location. Other VPNs may require a lengthier setup.
Android:
Go to your Google Play store
Open Settings > General > Account and Device Preferences > Country and Profiles
Choose the UK

Once you pass the terms and conditions, you will need to input an address and a telephone number. You can easily create this via a UK online generator.
iOS:
Go to Settings > Profile > Media and Purchases > View Account > Country/Region > Change Country or Region.
Find the UK in the drop-down menu.
Put an address and a telephone number …

and click Done to confirm the changes.
If this didn't solve your issues, you should contact your VPN customer support. Alternatively, you can continue troubleshooting by completing these VPN tests. If nothing helped, you should start looking for a different service.
VPN for Google Bard FAQ

Can you access Google Bard via VPN?


Yes, a premium VPN will let you use Google Bard by connecting you to a country where it is available, like the US or UK. This is also completely legal.


What is the best Google Bard VPN?


We highly recommend using NordVPN, as it offers tons of fast servers you can use to access Google's popular AI chatbot. It can easily bypass Bard's geoblocking algorithms, while its powerful encryption will keep you completely safe.

Will Google Bard soon be available in Europe?

As of May 2023, Google has still not specified when Bard will become available in the European Union. However, the company is actively trying to expand its service to new countries.

This guide for the best VPN for Google Bard was last updated on June 10, 2023.