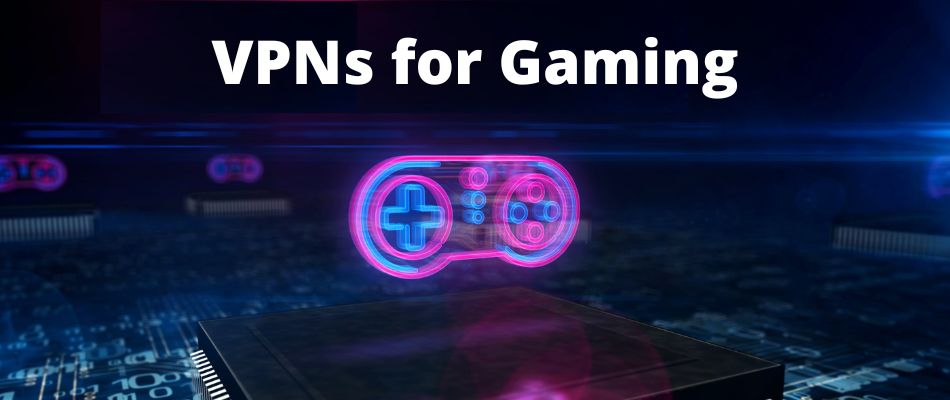 In a world where more people are staying home and seeking entertainment online, gaming continues to grow in popularity. And being a savvy gamer, you are probably here looking for the best VPN for gaming. Gamers have requirements that are very different than those of the typical VPN user. And gamers are sensitive to network characteristics like ping, which most other VPN users ignore.
Unfortunately, based on our own real-world tests, most VPNs do not work well for gaming. The biggest problem with most of these sub-par VPNs is slow speeds and high ping. This can be caused by a small, congested server network that does not offer enough bandwidth for gamers. Consequently, we are only recommending three VPNs for gaming that are fast and have large server networks.
These are the best VPNs for gaming that we have personally tested and reviewed for gaming:
---

---

---
So here's what we're going to cover in this gaming VPN guide:
Discuss VPN gaming basics so everyone is on the same page.

Review the three best VPNs for gaming, with particular attention to the characteristics that are most important for gamers.

Discuss tips for selecting the best gaming VPN for your specific needs.
Get out of your way (and return to gaming).
So let's start with the basics of using a VPN service for gaming.
Ranking the best VPNs for gaming
These are the criteria we looked for when selecting the best VPNs for gaming:
Low latency (ping), which allows you to respond fast with no lagging
A fast network, to keep the data flowing
A large and reliable network to keep you connected anywhere in the world
Apps that work with your gaming hardware or router
The ability to evade geo-blocking so you can play games that may otherwise be locked
The ability to work as a high-quality VPN for other use cases (aside from gaming)
24/7 tech support so you can get back in the game (or back to work) fast
Now let's get to the results. Here are the best VPNs for gaming in 2023:
NordVPN – Best VPN for gaming in 2023
| | |
| --- | --- |
| VPN | NordVPN |
| Based in | Panama |
| Logs | No logs (audited) |
| Price | $2.99/mo. |
| Support | 24/7 live chat |
| Refund | 30 days |
| Website | NordVPN.com |
With its huge network of reliable, super-fast servers, NordVPN also ticks all the boxes for a great gaming VPN. It automatically protects you against DDoS attacks and does an excellent job getting around any kind of blocks or geo-restrictions. It also comes packed with an impressive list of features, while still being very affordable.
NordVPN also has an excellent reputation among gamers. Namely, it stands out as being the fastest option with no lagging. This is because NordVPN offers the NordLynx protocol, which is a custom implementation of the WireGuard VPN protocol. This gives you the absolute fastest speeds (see our screenshots below) and the latest in encryption and security, earning NordVPN praise from gamers on Reddit and elsewhere:

NordVPN boasts a network of 5,600+ servers spread across 59 countries. This gives you more than enough servers to find an ideal location for your gaming needs. Another benefit of the NordVPN network is that all servers run in RAM-disk mode, without any hard drives. This makes it impossible for any server to store data, which improves privacy and security for NordVPN users.
NordVPN doesn't cut any corners with security and privacy. They have completed third-party audits of their network confirming their security, while also passing two separate no-logs audits that validated their privacy policy. NordVPN is based in Panama, which is a great jurisdiction for privacy. All NordVPN apps come with built-in leak protection (kill switch) settings to keep traffic secure.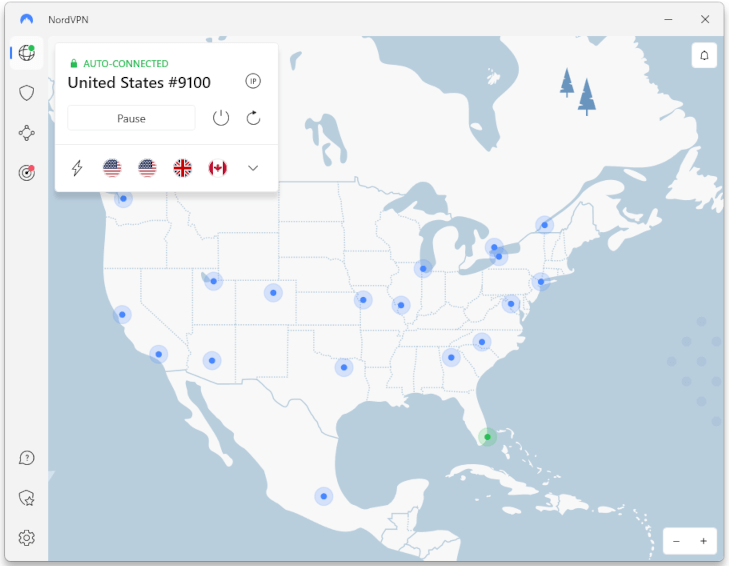 And if you want a VPN that delivers on advanced privacy and security features, NordVPN has you covered. For example:
Double-VPN servers that encrypt traffic over two different locations.
Tor-over-VPN servers that add an additional layer of encryption with the Tor network.
Obfuscated servers to conceal VPN traffic as regular HTTPS encryption (a good option if you need a VPN for China)
CyberSec feature that blocks ads, trackers, malware, and phishing domains.
Leak protection settings (VPN kill switch) that are built into all NordVPN apps.
Fastest VPN for gaming (NO lag)
If you are looking for the best VPN for gaming, then speed is a big consideration. NordVPN fully supports the WireGuard VPN protocol, which delivers the fastest speeds along with cutting-edge security. In our tests, we were able to hit speeds of 445 Mbps using a nearby NordVPN server and the WireGuard (NordLynx) protocol.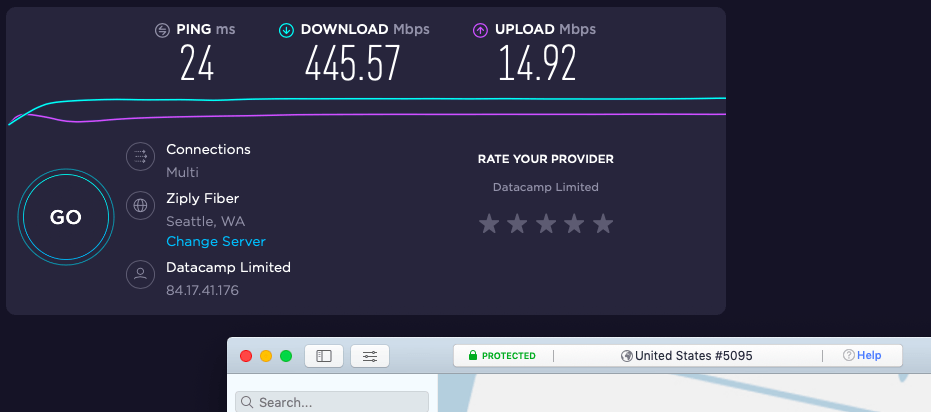 And like our other top-recommended VPNs for gaming, NordVPN gives you 24/7 live chat support and a 30 day money-back guarantee.
+ Pros
User-friendly and reliable apps
Double-VPN and Tor-over-VPN servers
No logs (audited twice)
Strong encryption standards with full support for WireGuard
Works with Netflix and many other streaming services
Threat Protection feature to block ads, trackers, and malware domains
24/7 live chat support
Dedicated RAM-servers with 10 Gbps bandwidth channels
– Cons
Big discounts only available with long-term subscriptions
NordVPN Cyber Deal is live:

Get 68% Off NordVPN (drops the price to $2.99 per month) plus 3 months FREE with 2-year plans:
(Coupon is applied automatically.)
Want to learn more? Check out our full NordVPN review for more details.
---
Surfshark – A fast and affordable VPN for gaming
| | |
| --- | --- |
| VPN | Surfshark |
| Based in | The Netherlands |
| Logs | No logs |
| Price | $2.30/mo. |
| Support | 24/7 live chat |
| Refund | 30 days |
| Website | Surfshark.com |
Surfshark has a lot in common with NordVPN and is a strong contender for the best VPN for gaming. It offers excellent speeds, a large server network, secure apps, and lots of great features. One of the biggest advantages of Surfshark is the price. It is truly a cheap VPN for gaming, at only $2.99 per month, while also not sacrificing quality.
Surfshark has a large VPN network that will work well for gaming. This includes over 3,200 servers distributed across 95 countries. And like NordVPN above, Surfshark also supports the WireGuard VPN protocol directly in their VPN apps. This provides blazing fast VPN speeds for gaming, while even outperforming other leading VPNs. Below is a speed test from our ExpressVPN vs Surfshark comparison where we hit 397 Mbps.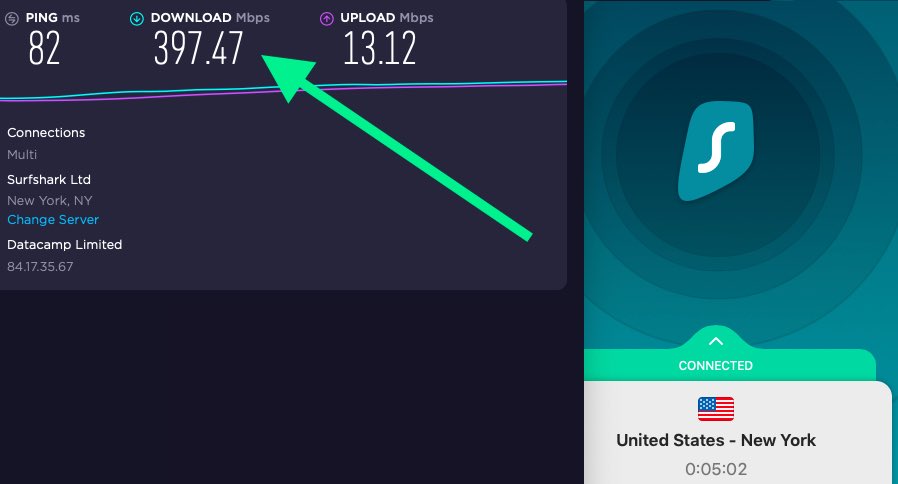 When it comes to security and privacy, defeating geo-blocks, even 24/7 support and a 30-day money-back guarantee, Surfshark swims with the rest of the pack. We found many similarities in our NordVPN vs Surfshark comparison, with NordVPN coming out slightly ahead.
Here are some other reasons that Surfshark is one of the top picks as the best gaming VPN:
Surfshark supports a wide variety of hardware, operating systems, and platforms. They even have apps that work with gaming consoles as well as Smart TVs.
Surfshark offers some good privacy features, including double-VPN servers and also obfuscated servers.
Surfshark's CleanWeb feature blocks ads, trackers, and also malware domains.
Surfshark offers unlimited simultaneous connections, meaning you never need to worry about how many people in the house are gaming with your VPN subscription.
With a 24-month subscription and the coupon below, Surfshark is really inexpensive (one of the cheapest VPNs on the market)
Overall, Surfshark is a solid VPN for gaming worthy of consideration. Even though it has a smaller network than NordVPN and ExpressVPN, there are still plenty of locations to choose from. And while the biggest discount is only available with a two-year plan, this is still the cheapest VPN for gaming that we'd recommend.
Surfshark VPN Coupon:

Get 82% off Surfshark VPN (drops the price down to $2.30 per month) plus 2 months FREE:
(Coupon is applied automatically.)
Want to learn more? See our full Surfshark VPN review.
---
ExpressVPN – A secure and reliable gaming VPN
| | |
| --- | --- |
| VPN | ExpressVPN |
| Based in | British Virgin Islands |
| Logs | No logs (audited) |
| Price | $6.67/mo. |
| Support | 24/7 live chat |
| Refund | 30 days |
| Website | ExpressVPN.com |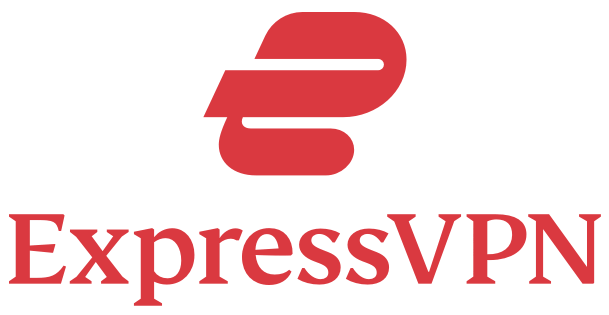 ExpressVPN is one of the most popular VPNs on the market — and it's also one of the best gaming VPN services you'll find. This VPN has a well-deserved reputation for performance and reliability across virtually every aspect of normal VPN use. It performed very well in our tests with speeds, features, and reliability.
Like our other top gaming VPNs, ExpressVPN has a fast, low-latency network of over 3,100 servers in 160 locations spread across 94 countries. With so many countries covered, ExpressVPN is a natural for anyone who likes to play games from various locations around the world. Our recent speed tests found ExpressVPN to perform well, getting over 200 Mbps with most US server locations:

One key difference between ExpressVPN and the other gaming VPNs is that it does not support WireGuard. Instead, they offer the Lightway protocol, which is also fast and secure. However, as we see in the ExpressVPN vs NordVPN report, NordVPN with WireGuard still outperforms ExpressVPN with Lightway. Nonetheless, you should still have plenty of bandwidth for fast upload speeds and download speeds.
When it comes to apps, ExpressVPN has user-friendly and secure apps for all major computer operating systems and devices. And as we noted in the ExpressVPN vs IPVanish comparison, ExpressVPN also supports all key gaming platforms: PlayStation, Xbox, Nintendo Switch, and more. Below is the ExpressVPN Windows app we tested out for this gaming VPN review: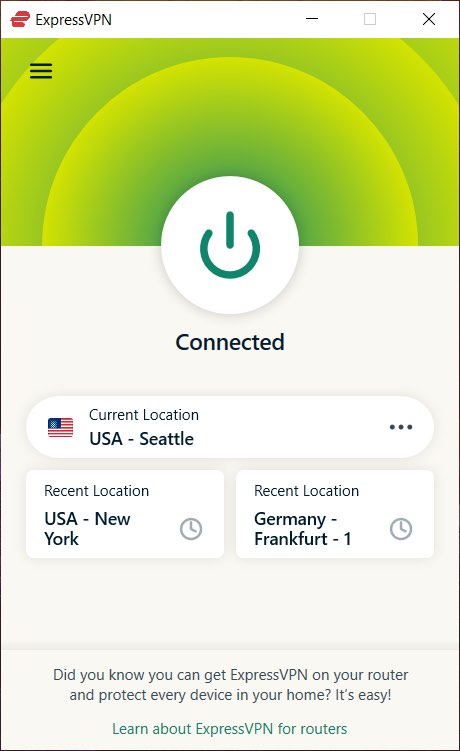 Additionally, ExpressVPN's MediaStreamer feature could come in handy if your internet connection (or your ancient PlayStation) is too slow to get the job done with a full VPN. Or if you just want to protect your browser, ExpressVPN has a lineup of browser extensions and is rated one of the best VPNs for Chrome.
Third-party audits confirm the security and privacy of the service. ExpressVPN is a verified no-logs VPN that also runs their entire server network in RAM-disk mode. All VPN apps also have a kill switch, called Network Lock, which ensures traffic remains encrypted at all times.
ExpressVPN offers 24/7 live chat support and a 30 day money-back guarantee. And while it is a very polished and reliable service, it does not have as many features as its competitors, as noted in the Surfshark vs ExpressVPN comparison. You can grab the coupon below for three months free.
+ Pros
User-friendly and secure apps
Split tunneling feature (for Mac OS, Windows, and routers)
Works with Netflix and most streaming services
24/7 live chat support
Passed independent third-party audits for security and no-logs
Very large server network
– Cons
Above-average prices
Fewer features
Average OpenVPN speeds (use Lightway)
Want to learn more? Check out our full ExpressVPN review for additional test results and analysis.
---
Why do you need a VPN for gaming?
Putting VPNs and games together is kind of an odd matchup. Let's start by talking about why a gamer might want to use a VPN. That way, if we're not talking about you, we won't waste any more of your time.
Here are the main reasons why you need a VPN for gaming (in no particular order):
1. To protect against DDoS attacks
Some gamers out there seem to have an attitude of: If you can't beat them, then cheat. One of the weapons that someone can use to cheat you out of your victory is to hit your IP address with a DDoS (Distributed Denial of Service) attack. This type of attack can also affect large websites, including government websites.
And with DDoS attacks growing exponentially, regular gamers probably don't have to worry about this, but if it is a concern, a VPN can protect you. If you use a VPN to log into a game, any DDoS attack will hit their big, high-capacity VPN servers, rather than your personal gaming rig. It could make all the difference between winning or going down in flames.
Using the best VPN for gaming will protect you against these attacks.
2. To get around a game's ban
If you somehow get banned from a game, they will probably do it by blocking your personal IP address. Using the best gaming VPN will give you hundreds (or more likely thousands) of different IP addresses to use. This will allow you to easily get around any ban.
3. To get into games in other countries
Got gaming buddies in a different country, or on the road and need to log in to your account back home? Or maybe you are hot to try out a new game that hasn't been released in your country yet…
In all of these cases, a VPN's ability to hide your IP address and change virtual locations makes it easy to get past all of these issues. The best VPNs for gaming will do this, and more.
4. To buy games for less
Just like Netflix prices, game prices also vary from country to country. We've seen reports that the prices can vary as much as 30% from country to country. Using a VPN for gaming is useful to make it look like you are located where a game is cheaper and could save you big bucks.
5. To keep hackers and snoops at bay
Being a gamer means long, frequent connections to game servers. Hackers and snoops of all sorts know this, making gamers a particularly good target for their attacks.
Because a VPN shifts your IP address, and also encrypts the connection between your device and the VPN server, using a VPN makes gaming much safer from this kind of problem.
6. Your ISP might be throttling your connection
Some ISPs (Internet Service Providers) will throttle connections to game servers. That is, they will slow down your connection to the server to prevent you from using too much of their network's capacity. Using a VPN to game should get you around this, as your ISP will have no way to tell you are playing a game.
7. You game on public WiFi
Public WiFi hotspots are everywhere, and the temptation to do a little quick gaming while hanging out at the local coffee shop can be intense. But public WiFi is like the happy hunting ground for hackers and comes with some serious risks if you aren't using a VPN. In fact, the internet in general is full of hackers and other security threats, so proceed with caution using a good VPN.
These networks are notoriously insecure, and there is no way to tell whether that scruffy guy in the corner with the old laptop is checking the help wanted ads, or trying to gain access to your private data through an unsecured network.
Using a VPN while gaming on public WiFi will make sure that Mr. Scruffy only sees an encrypted stream of data.
8. You sometimes game over P2P
Not all games are good about maintaining security over P2P connections. We've heard that games ranging from Minecraft to old versions of Call of Duty, inadvertently left player IP addresses accessible to other players. Malicious players could use a packet sniffer to discover the actual IP address of other players.
We're not sure how widespread the problem is, but using a VPN when playing is an easy way to eliminate the risk.
How to choose your best VPN for gaming with no lag and fast speeds
The process isn't complicated but could take some time. Here's what to do:
Download and install one of the recommended VPNs. If the short descriptions we included here aren't enough to let you choose which VPN to try first, hit the links to the full reviews that appear below each shortie.
Decide which game server region you want to play in. Let's say you decided on California, USA.
In the VPN client, look for a server that's located within the game server region and connect to that server.
Now it is time to do some pinging. Check the documentation for the game you are interested in to see if it has its own Ping tester. If not, do an online search for one. For example, if you are into League of Legends, search for League of Legends Ping in your web browser and test the ping times you get. Record this info. You want to see ping times as low as possible of course, but as long as you are getting results under 150ms, you should be fine.
Repeat the process for each server the VPN offers in the region you want to connect to.
With the VPN connected to the best server (lowest ping) in the region, log into the game and play.
If the gameplay is good, you have found yourself a VPN! If not, adjust variables to optimize performance, such as trying different servers.
As we said, the process isn't complicated, but it could be time-consuming.
The best VPN for gaming on mobile devices
Mobile gaming is the fastest-growing sector of the gaming world. It only makes sense that all the reasons we discussed for using a VPN for desktop or console gaming also apply to mobile gaming.
Yes, you should probably be using a VPN for mobile gaming. And yes, our recommended VPN services are all good options for a mobile gaming VPN. You'll need to install the correct VPN app on your phone and select the right server, just as you would on your computer or console. We've even reviewed some of the best VPNs for Android here.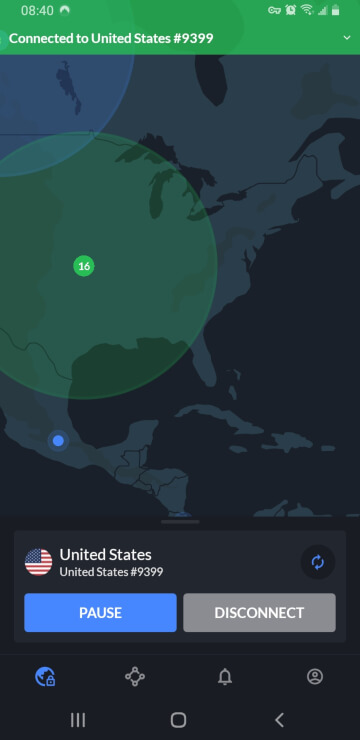 Use WireGuard when gaming on mobile devices with a VPN
When using VPNs on mobile devices, we'd strongly recommend using the WireGuard protocol. This offers many benefits for mobile users:
Much faster speeds
Seamless transition between networks, such as going from Wi-Fi to 4G, without dropping your VPN connection
Faster to establish a connection (faster handshake)
Better battery performance than OpenVPN
What features make a VPN good for gaming?
The features that make a VPN good for gaming, are different from those people typically look for in a VPN. We go into a lot more detail in the body of this guide, but here are the features we think are most important to look for in a gaming VPN:
1. Low latency (ping) – This is the amount of time (in milliseconds) that it takes for a message to pass from your device, to the game server you are using, and back again. Low latency is super important if you are playing a first-person shooter or any other kind of game that requires quick responses.
2. Fast server network – While keeping your ping time as low as possible is the #1 necessity for gaming, you're also going to want a VPN that's fast. As you play, you are going to need to be downloading masses of data from time to time. If your connection can't keep up, you'll start lagging. Normally, this won't be a problem with any kind of broadband internet connection. But why take chances with a slow VPN? Besides, would you expect a slow VPN to have a fast ping? We didn't think so.
3. Large, reliable network – You never know where in the world the next hot game is going to appear. A VPN with a big, reliable network will increase the odds that you can log into that game when it appears and minimizes the chance that you'll lose your connection in the middle of an important match.
All three of our recommended gaming VPNs offer large and reliable server networks.
4. Compatible apps – Having a great gaming VPN is of no use if you can't use it with your gaming hardware. Depending on the devices you have, it might make sense to install the VPN on your router or invest in something like the Vilfo router, which is custom designed to work with VPNs while keeping your connection as fast as possible. It works with all VPN services and has support for ExpressVPN and NordVPN built in.
5. Unblocking power – Some games restrict access to people who are located in specific regions of the world. While any VPN can give you an IP address in the same geographic region as the game servers, sometimes that isn't enough. Big streaming media companies like Netflix are in a constant battle against VPNs to prevent VPN users from connecting to their sites. Fortunately, there are still some great VPNs for Netflix, although many are blocked.
Can you use a free VPN for gaming?
Unfortunately, a free gaming VPN is not the answer.  While there are free VPNs out there, most of them are dangerous and insecure and are often in the news for bad reasons. Even the best free VPNs have problems and restrictions. Therefore we recommend going with a paid VPN for gaming.
To be of any use, a free gaming VPN would need to protect your privacy, and be secure against outsiders stealing your data. It would also have to be fast, with a low ping, and thousands of high-quality servers spread around the world. Only a few paid VPNs have these characteristics.
Free VPNs tend to be slow, with a high ping, and few servers. Worse, the business model of most free VPNs is collecting and selling data about you, the user. A free gaming VPN that meets all the requirements just doesn't exist.
Is it legal to use a VPN for gaming?
Generally speaking, it is perfectly legal to use a VPN for gaming, provided that you are not doing anything illegal with your VPN service (such as threatening people, hacking, etc.).
With that being said, we are not lawyers and are certainly not up on the nuances of the laws in the approximately 200 countries of the world. Nonetheless, except for a few particularly repressive places like Russia, China, and some Middle Eastern countries, we understand that using a VPN for gaming is legal.
However, it might be against the Terms of Service (ToS) of some games, perhaps due to licensing agreements. We've even heard rumors that some games may block VPN users, but have not noticed this ourselves.
Conclusion on using a VPN for gaming
In this guide, we looked at the reasons why you as a gamer should consider using the best VPN for gaming. Then we looked at the criteria for choosing a VPN for use during gaming, with a primary focus on low latency (ping) and high reliability. Those two criteria are vital for you to stay connected to the game, and to surviving while you are in the game.
We wrapped it up with an FAQ section for any gaming VPN questions you might still have. And that's it. We hope you understand why we dumped some work in your lap, instead of simply telling you, "buy this VPN." We assume you are looking for not just good results, but the best results for your particular situation.
So good luck, and happy hunting!
The guide on the best VPNs for gaming was last updated with new information on January 6, 2023.