First, let's get one thing straight.
This isn't your typical gaming VPN review.
Many of the reviews of VPNs for gaming seem to believe that there is one 'best' VPN for all gamers. But we think that is a mistake.
Gamers have requirements that are very different than those of the typical VPN user. And gamers are very sensitive to network characteristics like ping, which most VPN users ignore.
We think that a one-size-fits-all approach won't work for gamers. While there are definite benefits you can get from using a VPN while gaming, figuring out exactly which VPN you should use is going to require some tweaking and testing on your part.
Of course, if you are serious about your games, you know all about tweaking and testing to get that little edge that makes all the difference.
So here's what we are going to do:
Go over the basics so everyone is on the same page.
Do a quick review of the three VPNs we think you should consider using, with particular attention to the characteristics that are most important for gamers.
Give you some recommendations for figuring out which of the three recommended VPNs is best for your unique circumstances.
Get out of your way.
Are you ready to get your hands dirty?
The basics of VPNs for gaming
Putting VPNs and games together is kind of an odd matchup. And to be clear, not every gamer needs a VPN. And not every gamer can use a VPN successfully.
Let's start by talking about why a gamer might want to use a VPN. That way, if we're not talking about you, we won't waste any more of your time.
Here are the main reasons why you need a VPN for gaming (in no particular order):
1. To protect against DDoS attacks
Some gamers out there seem to have an attitude of: If you can't beat them, then cheat. One of the weapons that someone can use to cheat you out of your victory is to hit your IP address with a DDoS (Distributed Denial of Service) attack.
Regular gamers probably don't have to worry about this, but if it is a concern, a VPN can save your butt. If you use a VPN to log into a game, any DDoS attack will hit their big, high-capacity VPN servers, rather than your personal gaming rig. It could make all the difference between winning or going down in flames.
2. To get around a game's ban
If you somehow get banned from a game, they will probably do it by blocking your personal IP address. Using a VPN will give you hundreds (or more likely thousands) of different IP addresses to use. This will allow you to easily get around any ban.
3. To get into games in other countries
Got gaming buddies in a different country, or on the road and need to log in to your account back home? Or maybe you are hot to try out a new game that hasn't been released in your country yet…
In all of these cases, a VPN's ability to hide your IP address and change virtual locations makes it easy to get past all of these issues.
4. To buy games for less
Game prices vary from country to country. We've seen reports that the prices can vary as much as 30% from country to country. Using a VPN to make it look like you are located where a game is cheaper could save you big bucks.
5. To keep hackers and snoops at bay
Being a gamer means long, frequent connections to game servers. Hackers and snoops of all sorts know this, making gamers a particularly good target for their attacks.
Because a VPN shifts your IP address, and also encrypts the connection between your device and the VPN server, using a VPN makes gaming much safer from this kind of problem.
6. Your ISP is throttling your connection
Some ISPs (Internet Service Providers) will throttle connections to game servers. That is, they will slow down your connection to the server to prevent you from using too much of their network's capacity. Using a VPN to game should get you around this, as your ISP will have no way to tell you are playing a game.
7. You game on public WiFi
Public WiFi hotspots are everywhere, and the temptation to do a little quick gaming while hanging out at the local coffee shop can be intense. But public WiFi is like the happy hunting grounds for hackers and assorted other creeps.
These networks are notoriously insecure, and there is no way to tell whether that scruffy guy in the corner with the old laptop is checking the help wanted ads, or reading those personal messages you are sharing with your close friends while wandering the fields of Azeroth.
Using a VPN while scouting for orcs will make sure that Mr. Scruffy only sees an encrypted stream of data rather than learning way too much about what you did last night.
8. You sometimes game over P2P
Not all games are good about maintaining security over P2P connections. We've heard that games ranging from Minecraft to old versions of Call of Duty, inadvertently left player IP addresses accessible to other players. Malicious players could use a packet sniffer to discover the actual IP address of other players.
We're not sure how widespread the problem is, but using a VPN when playing is an easy way to eliminate the risk.
Do any of these apply to you?
If any of the issues we just covered applies to you, a VPN is probably in your future. Keep reading.
If none of the above applies to you, you probably can stop reading now and check out some other good guides on the Restore Privacy homepage.
Typical VPN users and gamers have different requirements
Because so much of gaming is about real-time action, typical VPN users and gamers are kind of an odd couple.
VPN users are primarily looking for privacy and security while doing things online. Secondary goals are things like being fast enough to stream HD video without buffering, remaining protected if the VPN connection drops, and being able to unblock websites that are locked by geo-restrictions.
Low latency (ping) is generally not an important thing for a typical VPN user.
Online gamers are primarily looking for a fast ping and a reliable connection for playing games that require split-second reactions and not losing the connection at a critical moment.
Beyond that, most gamers are interested in things like privacy, security, and streaming videos, but these are secondary concerns. And depending on circumstances, the ability to evade geo-blocking, avoid being throttled, and get around game bans could be priorities.
Now add in the fact that ping will vary depending on which game (and perhaps region) you want to play on, the performance of your ISP, and even the locations of specific VPN servers (we'll explain in a minute).
While there is definite overlap between the needs of the two groups, the differences in requirements means you are going to have to assign some priorities and make some tradeoffs, which we'll explain more further below.
The criteria for making our list of the best VPNs for gaming
These are the criteria we looked for when selecting the best VPNs for gaming that you should test drive:
Low latency (ping), which allows you to respond fast
A fast network, to keep the data flowing
A big, reliable network to keep you connected anywhere in the world
Apps that work with your gaming hardware or router
The ability to evade geo-blocking so you can play games that may otherwise be locked
The ability to work as a high-quality VPN when you aren't blowing stuff up
24/7 tech support so you can get back in the game (or back to work) fast
All three of the VPNs we recommend meet these criteria. In the interest of saving everyone's time, we're keeping these mini-reviews short and specifically focused on gaming. You can find links to full reviews of each VPN at the end of the respective mini-review.
1. ExpressVPN for gaming
If you were to ask everyone you know what VPN they use, the vast majority would probably have no idea what you were talking about. Of those who did, ExpressVPN would probably be the name you hear the most. This service has a well-deserved reputation for performance and reliability across virtually every aspect of normal VPN use.
ExpressVPN also rates well on the factors that make for a good gaming VPN.
They have a fast, low-latency network of over 3,000 servers in 160 locations spread across 94 countries. With so many countries covered, ExpressVPN is a natural for anyone who likes to play games from various locations around the world.
When it comes to apps, ExpressVPN has user-friendly and secure apps for all the major computer operating systems. Even better, they have custom apps for key gaming systems: PlayStation, Xbox, and Nintendo Switch.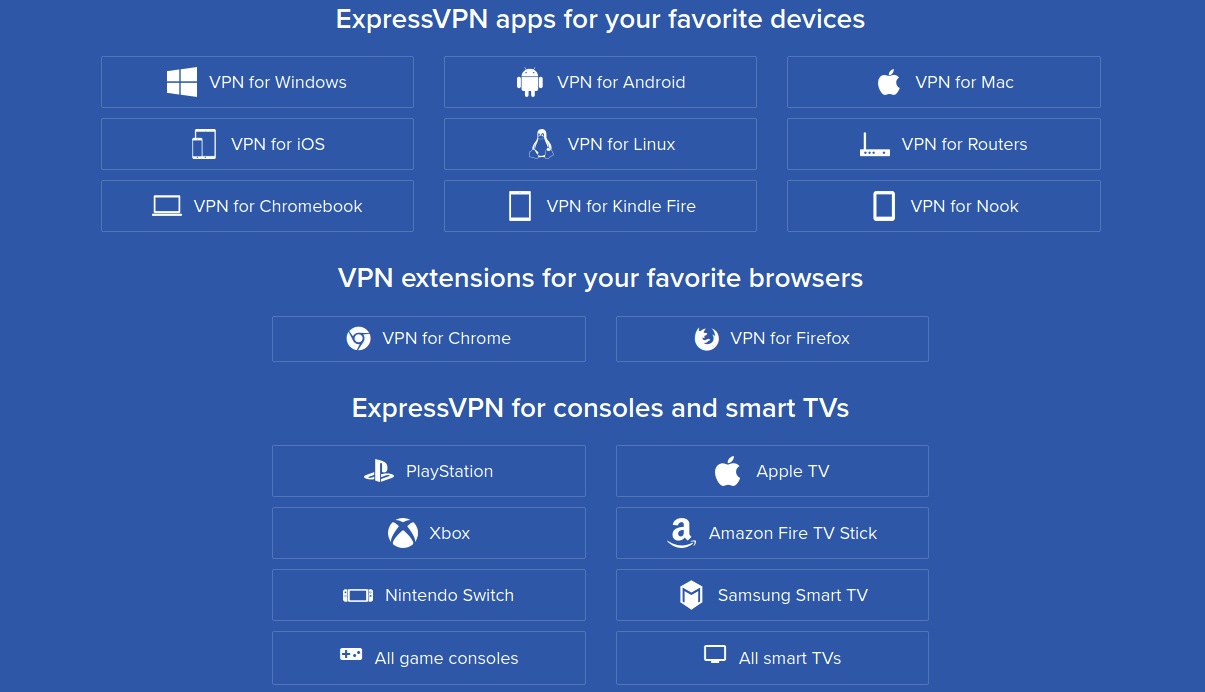 Additionally, ExpressVPN's MediaStreamer service could come in handy if your internet connection (or your ancient PlayStation) is too slow to get the job done with a full VPN.
When it comes to getting around geo-blocks, ExpressVPN is the industry leader. If kicking down the doors of distant games and taking on the local crowd is a big part of your gaming experience, you're gonna want to test drive ExpressVPN.
Let's step back to the more mundane world of typical VPN users. ExpressVPN is secure thanks to strong encryption, private by design, easy to use, and fast enough for HD streaming.
Third-party audits confirm the security and privacy of the service. Meanwhile a real-world run-in with real soldiers who confiscated an entire server and still couldn't get any personal information out of it showed that ExpressVPN's privacy claims are far more than just marketing hype. (We discussed these cases and more in our no logs VPN guide.)
If something goes sideways and you find yourself needing help NOW!, you can contact the ExpressVPN Customer Support department through 24/7 live chat support. And if you are on the fence, you can try ExpressVPN risk-free because they offer a 30 day money-back guarantee.
The ExpressVPN desktop client also has a Speed Test built right in. This could be very helpful indeed when you are evaluating VPN services and specific servers.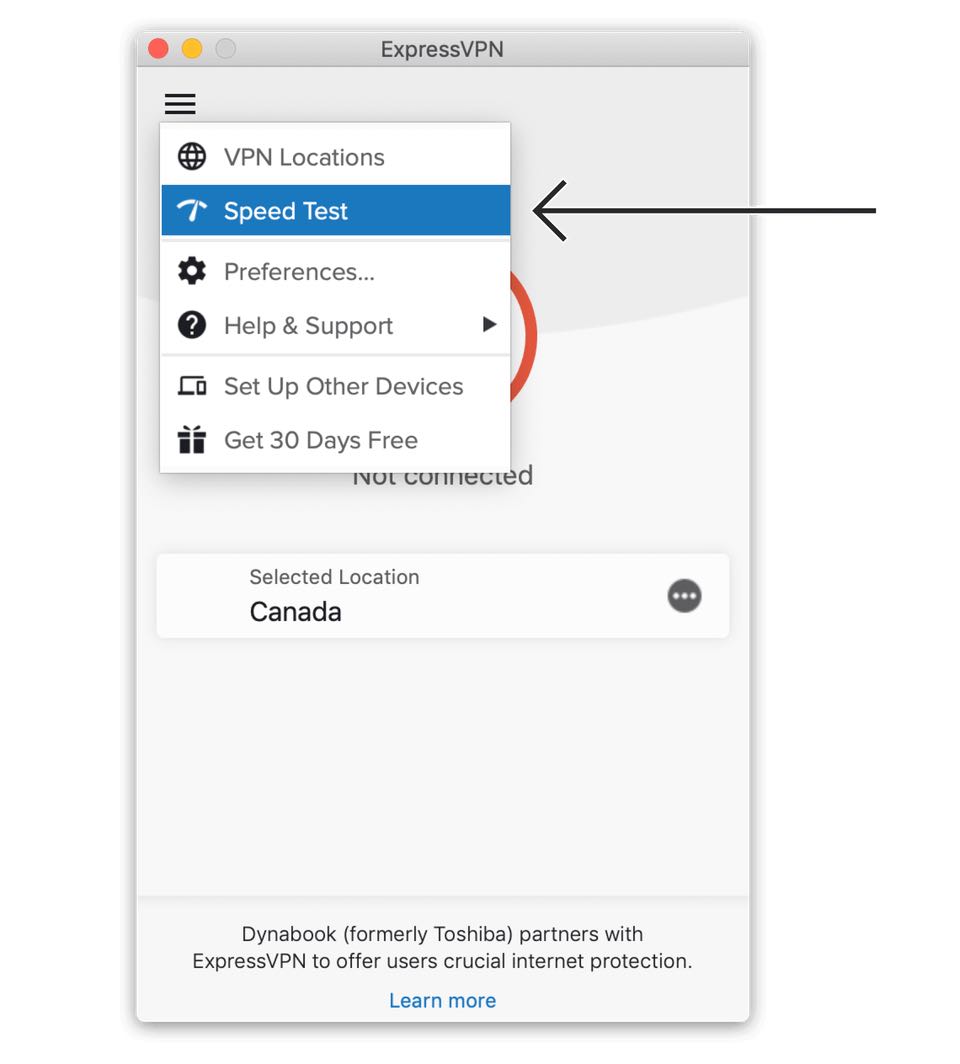 + Pros
A fast, low latency, and high-reliability network of VPN servers
3,000+ VPN servers 94 countries around the world
Secure, easy to use VPN apps for most popular computers and gaming consoles
MediaStreamer service for devices that don't support a full VPN
Third-party audits confirm no-logs status and great security
24/7 live chat customer support & 30 day money-back guarantee
– Cons
You need a discount coupon to get the best price (below)
ExpressVPN Coupon
Sign up for the 12 month plan, and get 3 months FREE (49% Off)
Get Three Months Free + 49% Off ExpressVPN >>
(Discount is applied automatically.)
Want to learn more? Check out our full ExpressVPN review for additional test results and analysis.
---
2. NordVPN for gaming
With its huge network of reliable, super-fast servers NordVPN also ticks all the boxes for a great gaming VPN. Like ExpressVPN, it automatically protects you against DDoS attacks and does an excellent job getting around any kind of blocks or geo-restrictions.
While they don't have servers in as many countries as ExpressVPN, NordVPN has all the most important countries covered. And with over 5,000 servers to choose from, you're sure to find one that gives you access to the games you want, anywhere in the world.
NordVPN doesn't neglect security and privacy either. With third-party audits of their network confirming their security, and a no-logs policy plus diskless servers, what you do online will remain private.
These guys also offer a lot of advanced VPN technologies that make NordVPN a great choice if you have specialized non-gaming needs. For example:
Double-VPN servers to encrypt traffic over two different locations.
CyberSec is a feature that blocks ads, trackers, and malware domains.
Obfuscated servers to conceal VPN traffic as regular HTTPS encryption (a good option if you need a VPN for China)
You of course get 24/7 live chat support directly through the website and a 30 day money-back guarantee.
+ Pros
Super-fast, reliable VPN network (currently rated as the fastest VPN)
Large network around the world with 5,200+ servers in 58 countries
Secure, easy to use VPN apps for leading operating systems
Third-party audits confirm no-logs status and great security
24/7 live chat customer support & 30 day money-back guarantee
– Cons
Big discounts only available for longer subscriptions
No dedicated router app (but still works great on most routers with manual setup)
NordVPN Cyber Deal for November 2020
Get 68% off NordVPN (drops the price down to $3.71 per month) plus a free gift.
Get 68% Off NordVPN + FREE Plan >>
(Discount is applied automatically.)
Want to learn more? Check out our full NordVPN review for more details.
---
3. Surfshark VPN for gaming
Surfshark rounds out our trio of the best gaming VPNs. They are fast, but not quite as fast as the other two. They have a large, reliable server network, but not quite as large as the other two.
When it comes to security and privacy, defeating geo-blocks, even 24/7 support and a 30 day money-back guarantee, Surfshark swims with the rest of the pack.
So why might you choose Surfshark instead of one of the other two? Here are a few reasons to consider:
Surfshark supports a wide variety of hardware, with apps for consoles as well as SmartTVs.
Surfshark offers some good privacy features, which are similar to NordVPN
Surfshark offers unlimited simultaneous connections, meaning you never need to worry about how many people in the house are gaming at once
With a 24-month subscription and the coupon below, Surfshark is insanely inexpensive (one of the cheapest VPNs on the market)
One drawback we've found with Surfshark is that it is not as consistently fast as ExpressVPN or NordVPN. While speeds were good with many servers, there was still some variability. Lastly, Surfshark's network isn't quite as large as our other top choices.
+ Pros
Fast network with servers in 63 countries
Unlimited connections
Apps for all popular operating systems and gaming hardware
24/7 live chat support
30 day money-back guarantee
Super low price (with discount coupon)
– Cons
Not quite as fast or as large as ExpressVPN or NordVPN
Variable speeds with some servers
Want to learn more? See our full Surfshark VPN review.
---
Tradeoffs when gaming with a VPN
The biggest tradeoff you have to deal with when using a VPN for gaming, is privacy vs performance. Performance is a big concern, whether you are using a VPN for torrenting or one for gaming. There are several reasons for this.
First, it takes a bit of time to encrypt and decrypt messages that flow back and forth through the VPN. This adds a tiny delay when preparing messages to send, and when decrypting messages coming back.
Aside from buying a computer with a more powerful CPU, there isn't much you can do about this source of delay. And if you are running good hardware, it won't even be noticeable.
Second, adding a VPN server into the path between your device and the game server increases the physical distance the messages must travel. While messages travel across the physical internet very quickly, the farther they must travel, the greater the time it will take them.
You have greater control over this component of the performance problem. By selecting a VPN that has servers near the game servers you want to connect to, you can greatly minimize this problem.
Imagine for a minute you are in Southern California, and you want to log in a game server in Washington state. Also imagine that you signed up for a VPN that has two servers: one in Oregon (between your location and the game servers), and another server in New York (several thousand miles East of where you are now).
If you log into the game server using the VPN server located in Oregon, you won't increase the distance that your messages must by very much.
If you log into the game server using the New York VPN server, you are adding many thousands of miles to the distance messages must travel.
Those thousands of extra miles between you and the game will significantly add to the ping time, possibly making the game unplayable.
Another possible tradeoff comes when you have multiple games you want to use your VPN with. You might find that one game works best with Surfshark, while another works best with ExpressVPN, and a third works best with NordVPN.
The various possibilities multiply quickly from here, particularly if you are into several different games hosted in several different countries.
Instead of trying to beat our way through all of the possibilities, let's talk about our recommended VPNs, then about how you can figure out for yourself which VPN best meets your own needs.
How to choose your best VPN for gaming
Okay. We now know why you probably want to use a VPN while gaming. We know about three VPNs that are great for gaming and offer 30 day money-back guarantees. So all we have left is to figure out how to choose your best VPN for gaming.
The process isn't complicated, but could take some time. Here's what to do:
Download and install one of the recommended VPNs. If the short descriptions we included here aren't enough to let you choose which VPN to try first, hit the links to the full reviews that appear below each shortie.
Decide which game server region you want to play in. Let's say you decided on California, USA.
In the VPN client, look for a server that's located within the game server region and connect to that server.
Now it is time to do some pinging. Check the documentation for the game you are interested in to see if it has its own Ping tester. If not, do an online search for one. For example, if you are into League of Legends, search for League of Legends Ping in your web browser and test the ping times you get. Record this info. You want to see ping times as low as possible of course, but as long as you are getting results under 150ms, you should be fine.
Repeat the process for each server the VPN offers in the region you want to connect to.
With the VPN connected to the best server (lowest ping) in the region, log into the game and play.
If the gameplay is good, you have found yourself a VPN!
If the gameplay is bad, uninstall this VPN, download another one of our recommendations, and try again.
Like we said, the process isn't complicated, but it could be time-consuming.
Take advantage of the risk-free 30 day trial
Notice above that all three VPNs we recommend for gaming come with a risk-free 30 day trial window. This allows you to use the VPN, cancel it within 30 days, and then get a full refund without any hassle. For example, here is ExpressVPN: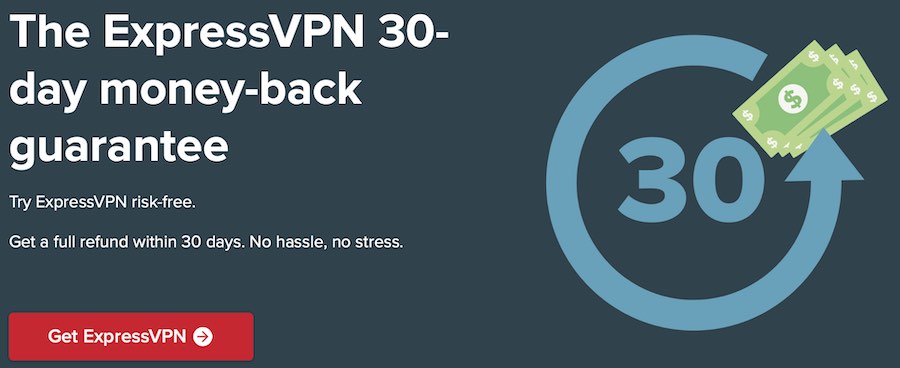 Basically, you can use this 30-day refund window like a free trial VPN. Simply try the VPNs to find the best fit, and then cancel within the trial window to get a full refund.
We find that 30 days is plenty of time to know if the VPN will work for your gaming needs.
Best VPNs for Gaming FAQ
Here is a collection of common questions people have related to gaming while using a VPN.
What about the best VPN for mobile gaming?
Mobile gaming is the fastest growing sector of the gaming world. It only makes sense that all the reasons we discussed for using a VPN for desktop or console gaming also apply to mobile gaming.
Yes, you should probably be using a VPN for mobile gaming. And yes, our recommended VPN services are all good options for a mobile gaming VPN. You'll need to install the correct VPN app on your phone and select the right server, just as you would on your computer or console. We've even reviewed some of the best VPNs for Android here.
For the best mobile gaming results, you will also want to follow the process we describe in the section, How to choose your best VPN for gaming. Fortnite and other games include a built-in ping tester, that you can use for testing. If the game you are interested in testing doesn't have its own ping tester, you can find a ping testing app to user on the playstore for your device.
How does a VPN make a game think I am in a different country?
Good question. To answer it, we have to take one step back and talk about how your location is represented on the internet. The one universal way to find out where anything is on the internet is to look at its IP address.
An IP address works very much like a combination of mailing address and phone number for devices connected to the internet. The IP address shows (approximately) where in the physical world a device is located, and identifies the device so other stuff connected to the internet can send messages to it.
It also gives games a way to figure out what country you are in. Every message a device sends across the internet includes a copy of its IP address in the header of the message. If a game cares about what country you are in (many do), it can simply check the IP address of messages from your device.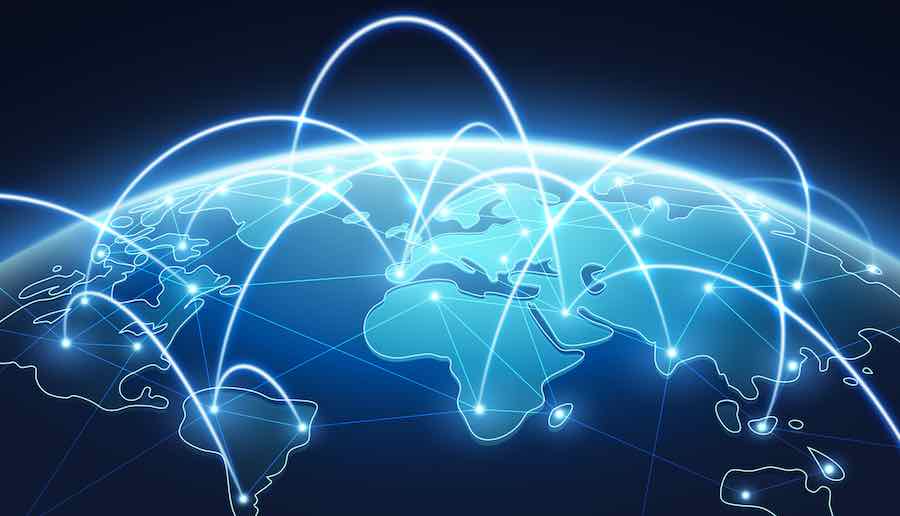 If the IP address indicates you are not in an acceptable location (from the game's perspective–we're not criticizing where you live), it simply ignores your messages, preventing you from logging into the game.
If the IP address indicates that you are in an acceptable location, your messages are not blocked, meaning you can log into the game normally.
Now on to the meat of your question…
Things don't quite happen the same way when you use a VPN to connect to a game site. What you want to do is use a VPN server that is located in the same geographic region as the game servers you want to use.
For the sake of argument, let's say you are located in Peru, and want to connect to a Fortnite server located in Frankfurt, Germany to play with some friends. You would want to log your device into a VPN server close to Frankfurt.
When you try to log into Fortnite, messages from your computer go to the VPN server. The VPN server replaces your IP address with its own IP address, then sends it on to the nearest Fortnite server. Because the VPN server is located near Frankfurt, its IP address says it is located near Frankfurt. The game then thinks that you are located near Frankfurt, and assigns you to the Frankfurt server.
Messages passing from the game to you go through a similar process, where they first travel to the VPN server, which then passes them along to your device. Once the connection is set up, you don't see any of this. All you see is that you are connected to the Fortnite server you want to use. The VPN does the rest.
What features make a VPN good for gaming?
The features that make a VPN good for gaming, are different than those people typically look for in a VPN. We go into a lot more detail in the body of this guide, but here are the features we think are most important to look for in a gaming VPN:
Low latency (ping). This is the amount of time (in milliseconds) that it takes for a message to pass from your device, to the game server you are using, and back again. Low latency is super important if you are playing a first-person shooter, or any other kind of game that requires quick responses.
A fast network. While keeping your ping time as low as possible is the #1 necessity for gaming, you're also going to want a VPN that's fast. As you play, you are going to need to be downloading masses of data from time to time. If your connection can't keep up, you'll start lagging. Normally, this won't be a problem with any kind of broadband internet connection. But why take chances with a slow VPN? Besides, would you expect a slow VPN to have a fast ping? We didn't think so.
A big, reliable network. You never know where in the world the next hot game is going to appear. A VPN with a big, reliable network will increase the odds that you can log into that game when it appears and minimizes the chance that you'll lose your connection in the middle of an important match.
Compatible apps. Having a great gaming VPN is of no use if you can't use it with your gaming hardware. Depending on the devices you have, it might make sense to install the VPN on your router, or invest in something like the Vilfo, which is custom designed to work with VPNs while keeping your connection as fast as possible. It works with all VPN services, and has support for ExpressVPN and NordVPN built in.
Unblocking power. Some games restrict access to people who are located in specific regions of the world. While any VPN can give you an IP address in the same geographic region as the game servers, sometimes that isn't enough. Big streaming media companies like Netflix are in a constant battle against VPNs to prevent VPN users from connecting to their sites. Fortunately, there are still some great VPNs for Netflix, although many are blocked.
It is only a matter of time before the combat escalates to this level in the online gaming world. Using a VPN that has a solid reputation for beating various geo-blocking restrictions is the best way we know to be prepared for more and 'better' geo-clocking in the gaming world.
What about using a free gaming VPN?
Unfortunately, a free gaming VPN is not the answer.  While there are free VPNs out there, and some of them even come from reputable companies, none of them are good VPNs for gaming.
To be of any use, a free gaming VPN would need to protect your privacy, be secure against outsiders stealing your data. It would also have to be fast, with a low ping, and thousands of high-quality servers spread around the world. Only a few paid VPNs have these characteristics. Free VPNs tend to be slow, with a high ping, and few servers. Worse, the business model of most free VPNs is collecting and selling data about you, the user. A free gaming VPN that meets all the requirements just doesn't exist.
Is it legal to use a VPN for gaming?
We are not lawyers, and are certainly not up on the nuances of the laws in the approximately 200 countries of the world. That said, except for a few particularly repressive places like Russia, China, and some Middle Eastern countries, we understand that using a VPN for gaming is legal.
However, it might be against the Terms of Service (ToS) of some games, perhaps due to licensing agreements. We've even heard rumors that some games may block VPN users, but have not noticed this ourselves.
Conclusion on using a VPN for gaming
While the typical VPN user and the typical gamer may place different demands on their systems, there are many good reasons for gamers to use a VPN while playing games.
In this guide we looked at the reasons why you as a gamer should consider using a VPN while playing. Then we looked at the criteria for choosing a VPN for use during gaming, with a primary focus on low latency (ping) and high reliability. Those two criteria are vital for you to stay connected to the game, and to surviving while you are in the game.
Then we did short looks at the three VPNs we recommend for gamers. Each of them fulfills all the criteria we listed at the top of the guide, making them excellent general-purpose gaming VPNs.
Then we put you to work. We gave you a simple (but possibly time-consuming) process you can use to see which of these three VPNs is the best choice for your particular situation: where you live, which games you play, which geographic regions you connect to, and so on.
We wrapped it up with an FAQ section for any gaming VPN questions you might still have.
And that's it. We hope you understand why we dumped some work in your lap, instead of simply telling you, "buy this VPN." We assume you are looking for not just good results, but the best results for your particular situation.
So good luck, and happy hunting!
---
---
---
---