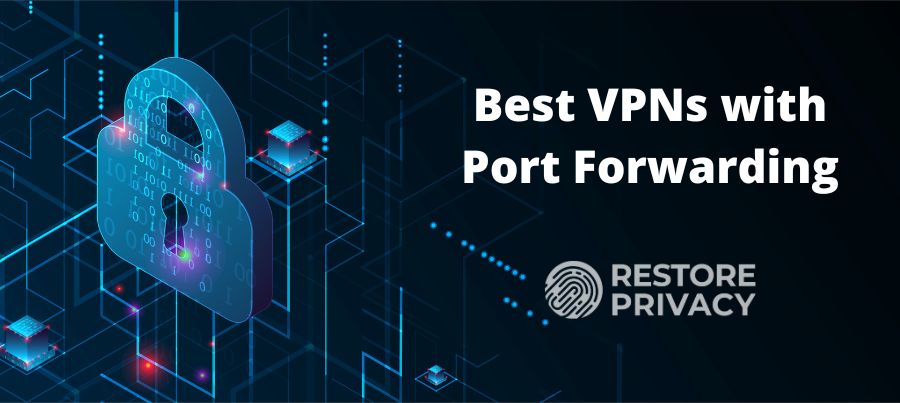 In today's digital world, port forwarding is an essential feature for many users who rely on a VPN for various activities, such as gaming, torrenting, or remote access. But how can you ensure you're choosing the best VPNs with port forwarding capabilities?
Today we will guide you through the top VPNs with port forwarding support, their features, and how to set them up, so you can enjoy a secure, fast, and reliable online experience. So for those short on time, we'll get right to the heart of the matter.
Top 5 Port Forwarding VPN Services
After testing and evaluating over 100 VPNs, we have identified the best VPNs with port forwarding features for improved connectivity and performance:
Each of these providers offers port forwarding support, along with robust security features and impressive server networks, providing you with a seamless and secure online experience.
These top VPNs cater to a wide range of users, from casual streamers to dedicated gamers and torrenters. Opting for one of these VPNs with port forwarding will elevate your internet connection, grant access to remote services, and maintain a secure online environment.
Key Takeaways
The Best VPNs with Port Forwarding Support in 2023 include TorGuard, Proton VPN, Perfect Privacy, OVPN, and ExpressVPN.

While all of these VPNs provide support for port forwarding, the ways they handle this feature vary, as do other characteristics such as VPN protocols, encryption standards, and performance. The mini-reviews in this article will help you choose the VPN that is right for your particular use case.

Paid VPNs offer more reliable security, performance & compatibility than free VPNs, which come with many risks
Meet the Best VPNs with Port Forwarding
To help you quickly sort through the options, we have given you short descriptions of the top VPNs with port forwarding. Once you find one that you like, you have two options:
Click the button at the end of the section to join the VPN service immediately; or
Follow the link below the button to see the results of our testing and analysis of the VPN you are interested in.
Now let's get to it!
TorGuard – VPN port forwarding, security, and customization
TorGuard VPN is a top-tier service known for its advanced capabilities and robust features, giving it the flexibility to meet the diverse needs of its users. Its unique feature set includes an exceptional port forwarding feature, which lets you maintain a secure connection while enabling remote access to software hosted on your network.
Note: TorGuard's US location makes the company vulnerable to National Security Letters, forced tracking of user activities at the behest of the US government, and lawsuits. While TorGuard has agreed to block BitTorrent traffic in the US in response to a lawsuit, some US users have reportedly managed to evade those blocks and continue using TorGuard for torrents.
The TorGuard website provides detailed step-by-step instructions, illustrated with screen captures (example below) on how to configure port forwarding.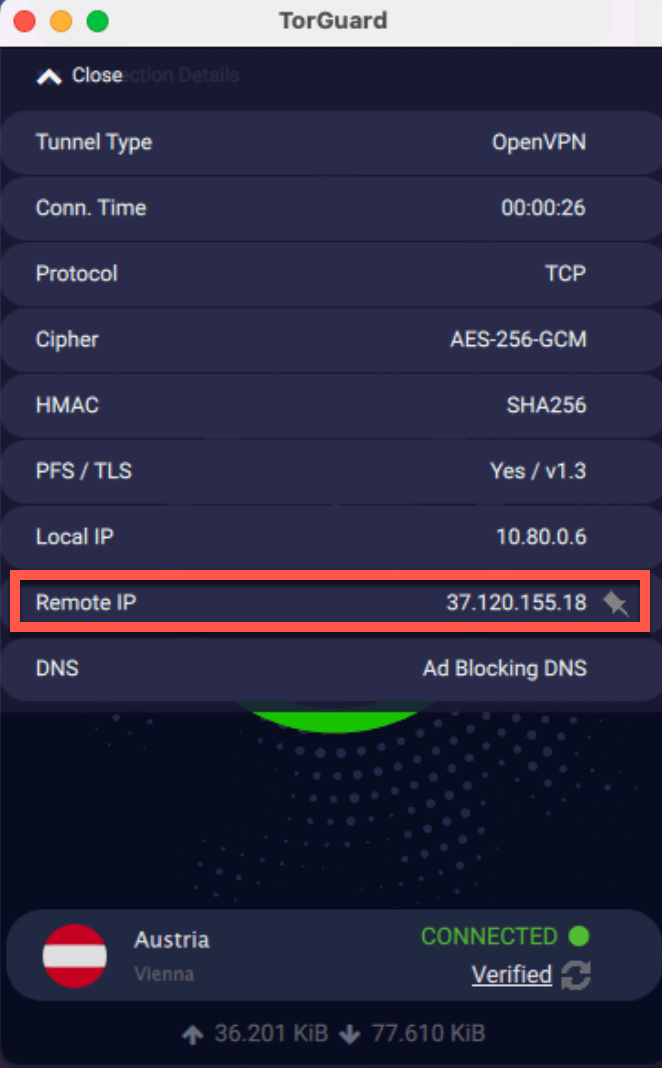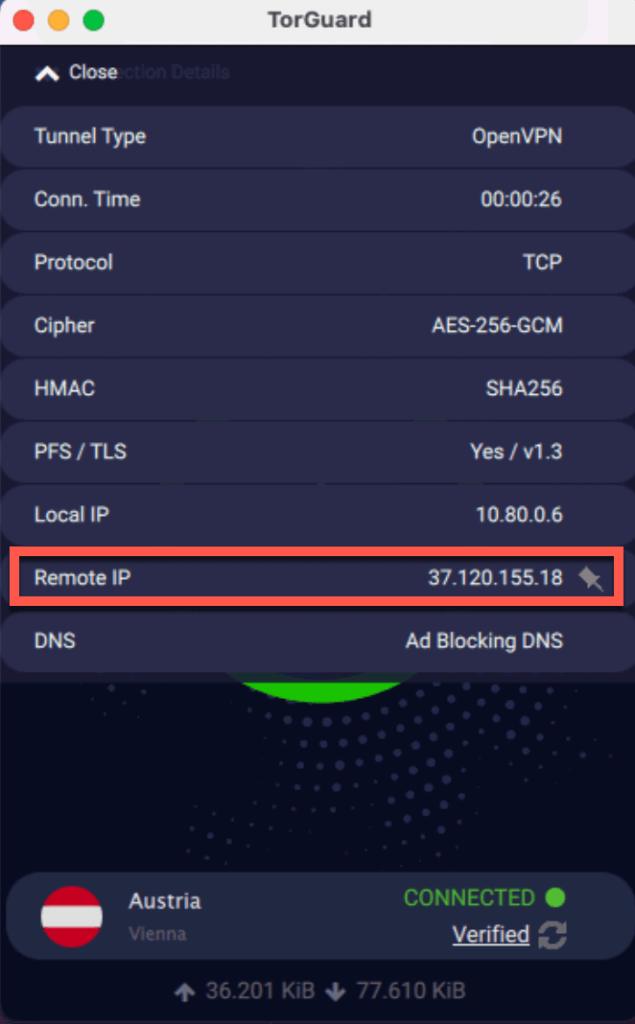 One of TorGuard VPN's strengths lies in its commitment to privacy and security. You can create a separate account specifically for VPN authentication, which lets you keep your primary account from being compromised. TorGuard also provides lots of options to customize the VPN settings for your specific circumstances and includes support for both OpenVPN and WireGuard protocols.
In terms of privacy, TorGuard has a strict no-log VPN policy. While this policy has not been confirmed by third-party auditors, like we see with ExpressVPN and NordVPN, the policy was validated in the 2022 court case where the company agreed to block US BitTorrent traffic. Although TorGuard lost the case, it was able to show that the company kept no identifiable user logs.
> (opens in a new tab)">See all TorGuard features here >>
TorGuard also boasts a large network of over 3,000 VPN servers spread across 50 countries. With servers located in top countries for streaming content, it lets you bypass geographical restrictions and enjoy unrestricted internet access.
For streaming, be aware that you will need to purchase a "streaming bundle" to gain access to streaming content from around the world. Once you do this, however, it should be one of the best VPNs for streaming available, similar to Surfshark and ExpressVPN.
Lastly, TorGuard's customer support team does a good job. They have a good reputation for fast, helpful support and you can reach them through a full range of social media channels as well as email and a US toll-free phone number.
If you are looking for a VPN with robust port forwarding capabilities, a large feature set, and a commitment to user privacy and security, TorGuard is worth your consideration. Just remember that the company's US jurisdiction poses some privacy risks that VPNs in other jurisdictions do not have.
+ Pros
Strong encryption and secure VPN protocols
3,000+ servers in 50+ countries
Support for Windows, macOS, Linux, Android, iOS, browsers, and routers
No IP address or DNS leaks detected
Multiple payment methods including Bitcoin
Pre-flashed VPN routers available
Additional features to customize your experience
– Cons
Buggy VPN apps
Average speeds
Privacy concerns (US jurisdiction)
Streaming support for an added fee
Limited refund window with some exceptions
You can learn more about this VPN service in our full TorGuard VPN review.
---
Proton VPN – Security, privacy, and port forwarding for Windows users
| | |
| --- | --- |
| VPN | Proton VPN |
| Based in | Switzerland |
| Logs | No logs |
| Price | $4.99/mo. |
| Support | Email |
| Refund | 30 days |
| Website | ProtonVPN.com |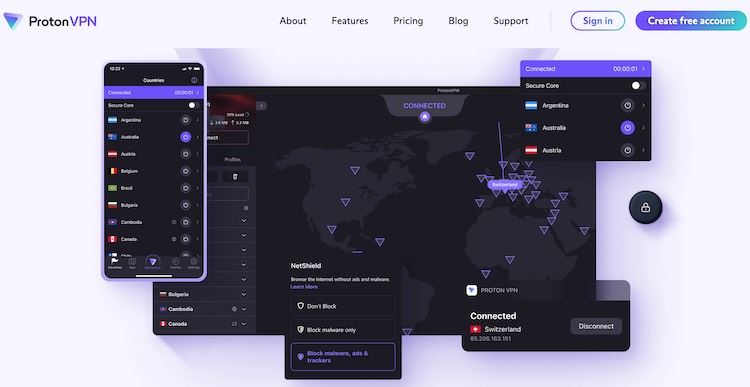 Proton VPN provides port forwarding for Windows users with a paid subscription. The server network includes a firewall that blocks all ports except those used by the VPN. Port forwarding routes the traffic you specify through the firewall, supporting uses like P2P file transfers (Bit Torrent) and online gaming with a VPN.
It is easy to enable Port Forwarding from the Countries tab of the main Proton VPN window. The Proton VPN support center includes specific instructions for forwarding some popular apps.
Beyond port forwarding, Proton VPN is a premium service known for its strong security privacy protections. A key strength of the service is its Secure Core network, a double-VPN feature that routes your data through servers in privacy-friendly jurisdictions before it leaves the Proton VPN network. Secure Core provides extra security and privacy, but our testing showed that it does slow down your connection. (We found the double-VPN servers in the NordVPN review to be much faster.)
Complementing its Secure Core network is Proton VPN's strict no-log policy, ensuring that your online activities are never recorded or shared. We see both ProtonVPN and NordVPN completing no-logs audits in recent years. In addition, Proton VPN is headquartered in Switzerland, a country known for its strong privacy laws.
Proton VPN's server network is large, with 2,600+ regular servers and 101 Secure Core servers spread across 69 countries. This network ensures reliable, high-speed connections worldwide. It also supports Tor-over-VPN, which allows you to route your traffic through the Tor network for additional anonymity.
W
Note: If you subscribe to the free Proton VPN plan, you will be limited to 86 free servers in 3 countries and will not be able to use port forwarding at all. The free plan also does not work if you need a VPN for torrenting.
Proton VPN provides plenty of useful information in its Support Center. This includes detailed guides for setting up port forwarding. The company provides email support, but no live chat, which is frustrating. Happily, the Support team is competent and has always responded to our questions quickly.
In conclusion, Proton VPN stands out with its multi-layered security, a strict, audited, no-log policy, and a large, geographically dispersed server network.
+ Proton VPN Pros
Useful privacy features (no leaks)
Secure server network (secure core)
Good privacy jurisdiction and data protection policies
WireGuard VPN support (but not on Linux)
Transparent company with a good track record
– Proton VPN Cons
Average speeds
Above-average prices
Limited support for streaming
To learn more about Proton VPN's features and capabilities, check out this updated Proton VPN review.
---
Perfect Privacy multi-hop connections and built-in ad blocker
| | |
| --- | --- |
| VPN | Perfect Privacy |
| Based in | Germany |
| Logs | No logs |
| Price | $8.95/mo. |
| Support | Email |
| Refund | 7 days |
| Website | Perfect-Privacy.com |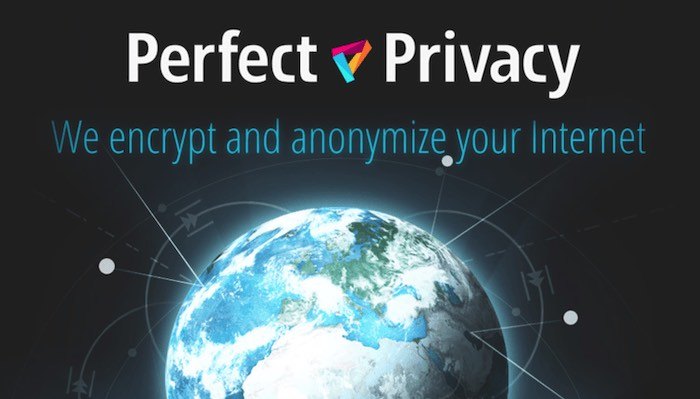 Perfect Privacy VPN offers advanced port forwarding capabilities. It allows you to forward unlimited ports, making it an ideal choice for activities that could benefit from massive port forwarding such as torrenting and gaming. The feature is easy to set up and manage, offering even novices a smooth user experience.
Perfect Privacy is about more than just port forwarding; it brings a range of other impressive features that make it a strong contender in the VPN market. For starters, it adheres to a strict no-log policy, ensuring that your online activities are not recorded or shared with any third parties. They have not had a formal third-party audit of their no-logs policy. However, they did have a server seized by the Netherlands a few years ago. The company says that the authorities were unable to find any user information on the server since the company keeps no logs.
In terms of security, Perfect Privacy VPN supports the OpenVPN protocol with strong AES-256 encryption and the use of Perfect Forward Secrecy. Disappointingly, Perfect Privacy does not support the WireGuard VPN protocol, which would likely offer the service a noticeable boost in both speed and security.
The Perfect Privacy VPN also has a dynamic multi-hop VPN feature called NeuroRouting that routes your traffic through up to 4 servers in a row for enhanced privacy. Another advanced Perfect Privacy feature is TrackStop, a configurable filter that blocks traffic from untrusted and unwanted sites.
Perfect Privacy has a small network of a few dozen servers across 24 countries. This is not ideal for streaming, but the company is focused on the security and privacy of its users, and streaming videos isn't one of their priorities. So if you want a VPN for Hulu or a VPN for Netflix, you should probably look elsewhere.
Perfect Privacy has an extensive collection of resources in the Help Center. It offers a comprehensive FAQ section and email support, while the community forum provides a platform for users to share experiences and solutions. This is good since there is no live chat support available.
While the lack of live chat support is a negative for Perfect Privacy, their support for unlimited simultaneous connections is a big plus. This makes it a great VPN for multiple devices, just like we see with Surfshark VPN.
In conclusion, Perfect Privacy VPN, with its robust port forwarding capabilities and a firm commitment to privacy and security, is a worthy choice for users. The VPN service is backed by a range of features like NeuroRouting and unlimited simultaneous connections, elevating its overall appeal. Despite some drawbacks, Perfect Privacy VPN is a top choice for users seeking flexible port forwarding in a comprehensive VPN solution.
+ Pros
Multi-hop VPN chains, up to 4 servers (self-configurable)
Zero logs with an unlimited number of connections
Dedicated bare-metal servers with full IPv6 support
Obfuscation support (Stealth VPN)
Customizable firewall and port-forwarding options
TrackStop filter to block ads, trackers, malware, and more
– Cons
Expensive

Does not work well with streaming sites, such as Netflix and Disney Plus

No iOS VPN app
Get the full story on this privacy-focused service in this full Perfect Privacy VPN review.
---
OVPN – Easy-to-use VPN with anonymous payments
OVPN is another VPN provider with strong port forwarding capabilities. With the ability to open up to 7 ports, OVPN is a top choice for activities that could benefit from having multiple ports open, such as gaming and torrenting.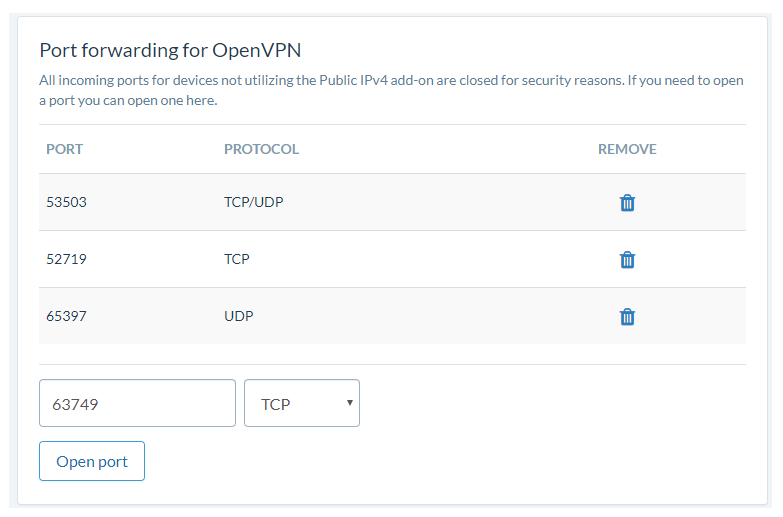 OVPN is not just a VPN that offers robust port forwarding capabilities. It is a user-friendly VPN with strong encryption and a strict no-logs policy. OVPN's easy-to-use interface makes it an attractive option for both beginners and experienced VPN users alike.
While the service is easy to use, the company's focus is on maximum user privacy and security. It has a strict no-logs policy which was confirmed in the real-world when the company proved in court that it keeps no logs while successfully defending against a lawsuit. Further confirming their commitment to user privacy, the company has an insurance policy that covers the cost of defending against data requests.
While not particularly fast, our tests confirmed that OVPN handles both streaming and torrenting reasonably well. In terms of its server network, OVPN has servers in 32 locations spread across less than two dozen countries. While the network is tiny in comparison to NordVPN and CyberGhost, it does have servers in the key countries for streaming video.
Like many other VPN services, OVPN offers big discounts for longer subscriptions. They also have VPN coupons around the holidays. The 3-year subscription price is good at $4.22 per month. This doesn't quite bring OVPN into our cheap VPN price category, it is still cheaper than the vast majority of VPN services.
OVPN customer support is comprehensive, but this is another VPN service that does not provide live chat support. This could be particularly troublesome during the testing phase since OVPN only offers a 10-day money-back guarantee (most leading VPN providers now offer 30 days).
+ Pros
Designed for maximum user privacy and security
Dedicated apps for Windows, macOS, Linux, Android, iOS, and support for other devices
No IP address or DNS leaks detected
Support for streaming and torrenting
Lots of configuration options
Monthly transparency reports
Multiple payment methods including anonymous payments
– Cons
Small server network with few locations
Above average prices
Get the full story on this easy-to-use service in our OVPN review.
---
ExpressVPN – Excellent VPN, but forwarding only available on routers
| | |
| --- | --- |
| VPN | ExpressVPN |
| Based in | British Virgin Islands |
| Logs | No logs (audited) |
| Price | $6.67/mo. |
| Support | 24/7 live chat |
| Refund | 30 days |
| Website | ExpressVPN.com |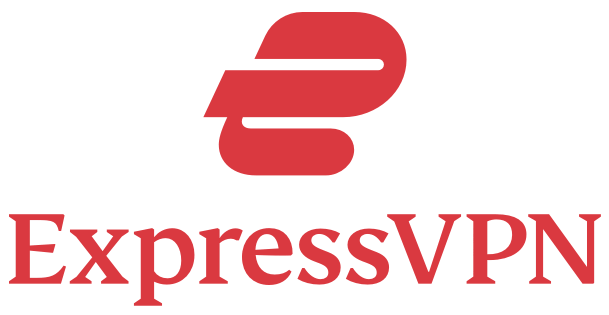 ExpressVPN differs from the other services in this roundup in that it only supports port forwarding on routers that have the ExpressVPN app running on them. Furthermore, the availability of the feature depends on whether or not your ISP (Internet Service Provider) supports port forwarding.
With all these complications, why should you consider using ExpressVPN for port forwarding when there are so many other VPNs that don't have such complications? The answer is that ExpressVPN is one of the best VPNs in the world. It consistently ranks near the top in almost every feature and performance test we run here at RestorePrivacy.
ExpressVPN is renowned for its security features, which include AES-256 encryption, strong DNS and IP leak protection, and the Network Lock automatic VPN kill switch to maintain privacy even if the connection drops. These features work in synergy with ExpressVPN's audited no-logs policy and privacy-friendly BVI (British Virgin Islands) jurisdiction to provide a strong layer of security, ensuring that your data and activities remain private and secure.
Another feature that distinguishes ExpressVPN among port forwarding VPNs is its speed. Thanks to its custom Lightway VPN protocol, ExpressVPN is one of the fastest VPNs available today. This speed, coupled with its port forwarding capabilities, makes ExpressVPN particularly useful for activities that require rapid data transmission, such as online gaming and torrenting.
ExpressVPN also excels in bypassing geo-restrictions, meaning you can connect to streaming content from around the world, irrespective of your physical location. It is a great VPN for Amazon Prime, and it also has a dedicated app if you need a VPN for Firestick. Its extensive network of over 3,000 high-performance, high-security VPN servers spans 94 countries.
Their TrustedServer technology was one of the first diskless VPN server implementations. No hard drives means there is no place on the server for your data to be stored (even inadvertently) and nowhere for malware to be installed. The result: even greater security for ExpressVPN users.
In terms of customer support, ExpressVPN is top notch. It offers 24/7 live chat assistance from their experienced, responsive support staff. ExpressVPN's commitment to customer satisfaction is further demonstrated by its 30-day money-back guarantee, providing users with peace of mind when opting for their services. Therefore if you cancel within the 30 day window, it basically acts like a free trial VPN.
The combination of advanced security, impressive speeds, an extensive server network, robust port forwarding capabilities, exceptional customer support, and a 30-day money-back guarantee makes ExpressVPN an ideal choice if your ISP supports port forwarding, and your router can run the ExpressVPN router app.
+ Pros
User-friendly and secure apps
Split tunneling feature (for macOS, Windows, and routers)
Works with Netflix and most streaming services
24/7 live chat support
Passed independent third-party audits for security and no-logs
Very large server network
– Cons
Above-average prices
Fewer features
Average OpenVPN speeds (use Lightway)
ExpressVPN Coupon:

Sign up for the 12-month plan and get 3 months added to your subscription for free.
(Coupon is applied automatically.)
---
How to Choose the Right VPN with Port Forwarding
Given the myriad of options available, choosing the right VPN with port forwarding support can be overwhelming. To help you make an informed decision, we have compiled guidelines and criteria to consider when choosing a VPN with support for forwarding ports.
First, consider the security protocols and encryption standards offered by the VPN. Look for a VPN
Criteria for selecting the best VPNs with Port Forwarding
When choosing a VPN with port forwarding support, it is crucial to consider factors such as security, speed, and compatibility. A VPN with a kill switch, robust encryption, apps free from DNS and IP leaks, and a no-logging privacy policy is essential for ensuring the highest level of security.
Speed and performance are also critical factors when selecting a VPN that can forward traffic through different ports. Faster download speeds and reduced latency can significantly improve your online experience, particularly for activities such as torrenting and gaming. Passing traffic through different ports can increase latency by disrupting the smooth flow of data to and from your device. This is particularly true if there is a lot of data to manage or several ports that the VPN must forward traffic through.
Understanding Port Forwarding, Its Benefits, and Its Drawbacks
Port forwarding is a VPN feature that allows users to route specific internet traffic through a designated port on their devices or network routers. One of the primary advantages of using port forwarding within a VPN is the ability to access devices, services, or applications that are typically behind a firewall or router. These could be things like your company email, or an online game service. By forwarding specific ports through the VPN connection, you can establish secure connections and access these resources remotely.
When set up properly, you can also use this technology to access files on your home computer or network while you are away from home.
Understanding port forwarding and its advantages will enable you to optimize your VPN experience and benefit from enhanced connectivity and performance. To enable port forwarding, follow the instructions provided by your VPN service.
How Port Forwarding Works
A VPN set up to forward traffic to various ports acts much like a router. Normally, traffic flows through the system based on the instructions in your router's NAT (Network Address Translation) system. A VPN capable of forwarding traffic to different ports works much like your router, intercepting specific data packets and changing the port number in those packets to route the traffic where the VPN wants it to go, rather than where the router wants it to go.
The Benefits of Port Forwarding
As discussed above, port forwarding offers a range of benefits when used with a VPN, such as improved torrenting speeds, better gaming experiences, and remote access to devices and services on your private network. By allowing incoming and outgoing connections to specific ports, port forwarding can enhance the speed and stability of your internet connection.
Another possible advantage of port forwarding is enhanced security. By controlling the ports that internet traffic has access to, you reduce the risk of various kinds of attacks on your system. traffic has access utilizing port forwarding, users can restrict network traffic to specific ports, reducing the risk of unauthorized access or malicious attacks. Hackers and malicious software sometimes gain access to systems through unprotected ports, so controlling which ports traffic can use reduces the attack surface of your system.
The Drawbacks of Forwarding Traffic through Different Ports
While forwarding internet traffic through different ports offers a number of benefits, this technology also has its drawbacks.
One potential drawback is that configuring port forwarding settings is complicated. You need to have a certain level of technical knowledge to set everything up correctly, and any misconfigurations can lead to connectivity issues or increase potential security vulnerabilities.
One possible downside is that steering internet traffic to certain ports might slow down your computer network (causing increased latency). This is like when many cars try to use a few roads at once and a traffic jam results. This increased latency can happen if there are lots of connections or a lot of data being sent and received.
In conclusion, it is essential to weigh the potential performance impact against the benefits provided by port forwarding to determine its suitability for your own use case.
Setting Up Port Forwarding
Setting up port forwarding with your VPN service and router might sound tricky, but it shouldn't be a problem if you follow the step-by-step instructions provided by the service. Carefully following those instructions will let you get set up safely and without a hitch.
At a really high level, the process will go something like this:
Find Port Forwarding in the VPN app's Settings section.
Activate Port Forwarding. The app will contact the VPN server and either ask you to specify the port you want to use or randomly assign you a port number you can use.
Configure the outside service or app to use the port or establish a VPN connection using the public IP address of the server you are connecting to.
Since the process varies significantly from one VPN provider to the next, the key to painless port forwarding will be to carefully follow the instructions on the VPN's website. Also, do not hesitate to contact the VPN's Customer Support team if you have any questions or problems.
Security Considerations When Using VPN with Port Forwarding
Although port forwarding comes with numerous benefits, it's vital to stay informed about the potential risks and adhere to security best practices when using a VPN with port forwarding. Opening specific ports can expose your device or personal network to external threats, including cybercriminals.
It is essential to protect open ports from unauthorized access or attacks in order to mitigate these risks. Implementing additional security measures is key to this protection. Some ways to protect open ports include:
Configuring firewalls

Using strong passwords

Keeping your software up to date

Using a VPN
These measures can help ensure the highest level of security for open ports.
The Importance of Speed and Performance in VPNs with Port Forwarding
In the process of choosing a VPN with port forwarding support, the speed and performance will play a critical role in determining the efficiency and reliability of your internet access. The port forwarding feature can improve download speeds, particularly when using P2P software, by allowing incoming and outgoing connections to specific ports. It can also reduce latency and improve connection stability, which is beneficial for activities such as torrenting and gaming.
However, port forwarding can also add latency, especially in situations where there is a lot of traffic to manage or traffic is being forwarded through several different ports.
Compatibility and Platform Support
As you choose a VPN with port forwarding, taking into account compatibility and platform support is crucial, as these factors will dictate its usability across various devices and operating systems.
All the VPNs featured in this article support the Windows, macOS, and Android operating systems. All except Perfect Privacy offer an iOS VPN app. There are also a few VPNs that support Linux with full GUI apps, or other means.
If you need support for other, less-common devices or operating systems, or want a VPN service that also provides browser extensions, You will need to check the list of supported platforms and devices provided by the VPN provider.
Remember that while it has apps for all the major operating systems as well as the major web browsers, ExpressVPN only provides port forwarding in their router app.
Free vs. Paid VPNs with Port Forwarding
In the process of selecting a VPN with port forwarding support, evaluating the advantages and disadvantages of free versus paid options is a crucial step. Free VPNs may be cost-effective, but they often lack the security features, reliability, and performance of paid VPNs. Additionally, port forwarding is typically not offered with free VPNs, limiting their usefulness for users who require this feature.
On the other hand, paid VPNs with port forwarding support offer robust security features, reliable connections, and better performance. While they may be more expensive than free options, the benefits of using a paid VPN with port forwarding can outweigh the costs, providing a more secure and enjoyable online experience.
Conclusion
In conclusion, port forwarding is an essential feature for many VPN users who require improved connectivity and performance for activities such as torrenting, gaming, and remote access. By understanding the benefits of port forwarding, selecting the right VPN with port forwarding support, and following best practices for security and performance, you can enjoy a seamless and secure online experience.
Our top recommendation for a VPN with port forwarding remains TorGuard VPN. While it does have some drawbacks, it offers some great features and is the most versatile option in this guide.
Choose wisely and unlock the full potential of your VPN with port forwarding.
This article on VPNs with port forwarding was last updated on September 8, 2023.