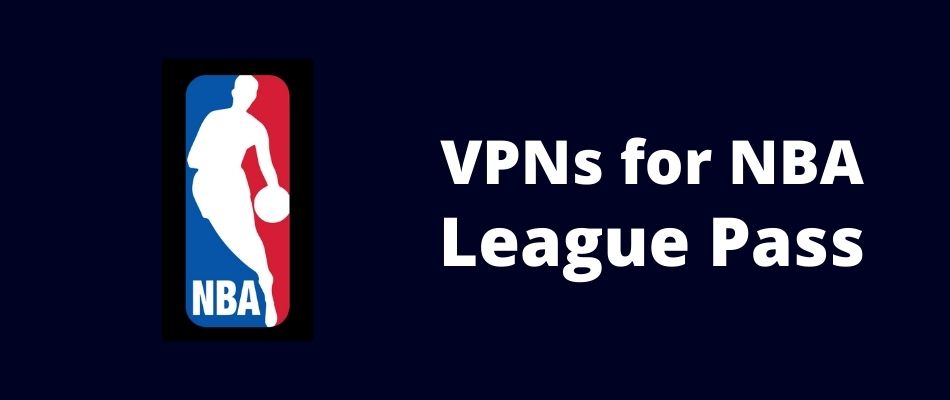 This article examines the best VPNs for NBA League Pass and how to easily bypass NBA League Pass blackouts from anywhere.
NBA Live Stream 2022 is in full effect, which is great news for basketball fans around the world. The 77th season started on October 18th, 2022, and will last till April 9th, 2023. We are certain that teams like Golden State, the Celtics, and the Lakers will provide many memorable moments to the fans.
Unfortunately, even if you are living in the USA or Canada, it will be challenging to watch NBA live online, due to blackouts and regional restrictions. And, if you want to watch games from abroad, you will need to bypass geo-blocking algorithms on various streaming sites.
While there are sports channels that will broadcast some of the games, it will all depend on your region. If you want full access without restrictions, you will need to use a good VPN (virtual private network) with a large selection of fast servers around the world. With it, you will be able to:
Purchase a massively discounted subscription to NBA League Pass (this alone can save you hundreds of dollars over the course of the entire NBA season).
Unblock and stream any NBA game live from anywhere in the world (without geo-blocks, blackouts, or restrictions).
Note: There are many VPNs on the market that are not suitable for streaming NBA League. They either can't access the streaming sites because of suspicious domains or have slow speeds, which are not suitable for live streaming and lead to constant buffering.
We've done our homework and found the three best VPNs for NBA League. This in-depth guide will cover them all in detail, show you how to set them up, and much more.

---

---

---
How to stream NBA League with a VPN
Just follow these five steps and you will be able to live stream NBA League with a VPN from anywhere.
Buy a premium VPN service with a large network of international servers. We would recommend NordVPN, which is currently at a 69% discount here.
Install and launch the VPN on your device.
Decide how you want to access the NBA live stream. You basically have two options here:

Purchase a subscription to a US-based streaming service, such as Sling TV – but this can be expensive.
Purchase a discounted subscription to NBA League Pass from a country abroad (using your VPN service and an international VPN server), which is significantly cheaper. Detailed instructions are below in this guide.

Connect to a VPN server that gives you access, then log in to your streaming service where you can watch NBA Live.
Stream the NBA league with a VPN
The best way is to use a VPN to buy an NBA League Pass from India or Vietnam (using a VPN server in one of these countries). This is a bit more complex, but you will be able to stream more games and will save a lot of money. We will cover this process a bit later. For now, let's see what VPNs actually do.
What is a VPN?
In short, VPNs are apps that give you anonymity and privacy while surfing the web. They encrypt, secure, and route your traffic through a VPN server, which can also give you access to streaming content, such as NBA Live Stream. A good VPN will hide your IP address and location so that you can easily bypass geo-restrictions and watch NBA Live.
You will get a unique IP address every time you join a new server, which will fool streaming services into thinking that you are accessing from a different location. This is all very easy to do.
How we found the best VPNs for NBA League
After hours of research, we found out that all great VPN services have these things in common:
A huge network of high-speed and reliable servers located around the globe
Ability to bypass geo-restrictions with streaming sites
Receives constant updates
Advanced tools that improve your privacy and security
Professional and responsive 24/7 customer service
Support for a wide variety of modern devices
With that in mind, here are our top three premium services that ticked all the boxes. Sometimes, they even surpassed our expectations.
NordVPN is the best VPN for NBA League Pass
| | |
| --- | --- |
| VPN | NordVPN |
| Based in | Panama |
| Logs | No logs (audited) |
| Price | $2.99/mo. |
| Support | 24/7 live chat |
| Refund | 30 days |
| Website | NordVPN.com |
Overall, NordVPN is the best service for watching NBA live online and bypassing regional restrictions. With 1,900+ servers in the US alone, it has the strongest network of servers around. All of them offer high-speed bandwidth in key locations like Los Angeles, Atlanta, and New York. Also, each server runs entirely on RAM, meaning that NordVPN doesn't store user data. This is a gold standard in the world of VPN and is also known as a no-logs policy.
To watch NBA live stream without stuttering, you'll need lots of bandwidth. Luckily, NordVPN consistently scores as one of the fastest VPNs on the market. The reason is NordLynx – a VPN protocol that's an improved version of the WireGuard VPN protocol. NordLynx offers lighting-fast server connections, strong encryption, and lets you easily stream in 4K. All of these claims are backed by VerSprite, a cybersecurity firm that did an independent audit.
Compared to other premium services, NordVPN definitely has an advantage in the speed department. We've done numerous tests, the results of which you can check out in our NordVPN vs ExpressVPN comparison. Below, you can see the best speed test results we found by connecting to a Seattle server. With speeds like this, streaming NBA live online will be a breeze. It also makes Nord VPN one of the best VPNs for torrenting.

Aside from being fast, NordVPN is also fairly intuitive. This is, in part, due to a minimal interface that won't overwhelm casual users. Simply open the application, select your server, and enjoy streaming. Below is the NordVPN app for Windows that we tested for this NBA streaming guide.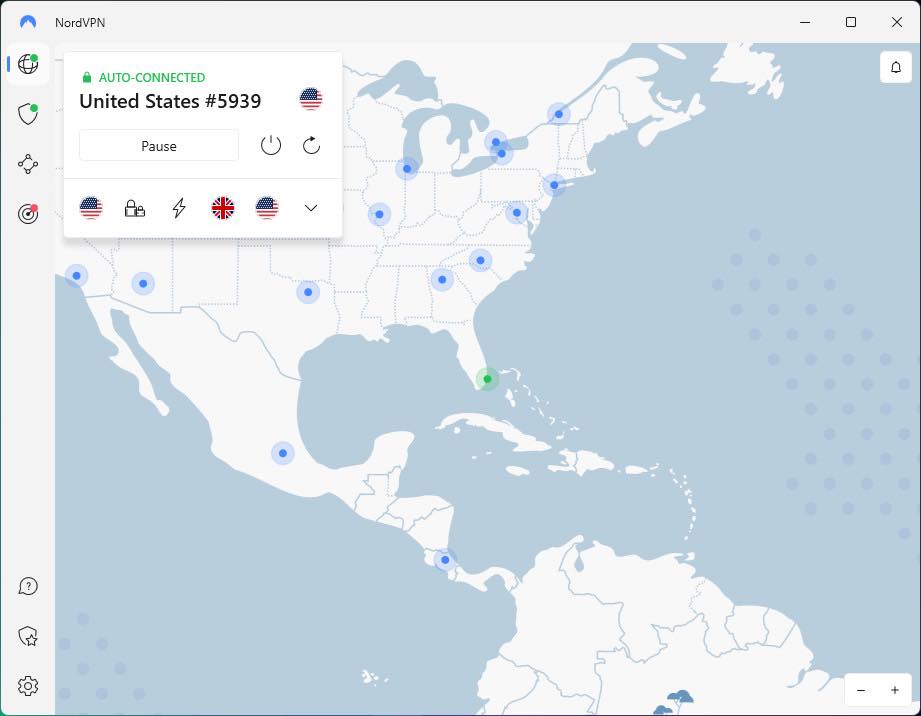 NordVPNs Advanced Features
Like all premium VPNs on our list, NordVPN comes with a bunch of tools that will further improve your privacy and security.
Threat Protection – Protects your PC by scanning downloaded files, blocking ads and trackers, and detecting malware
Dedicated IP address – Gives you an exclusive IP address, just for you (one of the best VPNs for static IPs)
Double VPN servers – Re-routes your internet traffic through another VPN server to bring you additional protection.
Onion-over-VPN servers – Get the highest level of protection by connecting through a Tor network. This is done at the expense of speed, so you shouldn't use it to watch NBA Live Stream 2022.
VPN proxy – This is an extension that lets you connect to a VPN through your browser (see best VPNs for Chrome).
Along with giving you speed and safety, NordVPN is also very accessible. The app supports every modern device that lets you install a VPN. It even has an app that allows you to use it as a VPN for Firestick and Fire TV.
Despite being a cheap VPN, one subscription will still let you connect with six devices at the same time. This way, your whole family can enjoy surfing without compromising their privacy.
And if you need any help with anything, there is 24/7 live chat support that you can find on their website. Lastly, with their 30-day money-back guarantee, you can test NordVPN without any obligations. All in all, we are talking about the best VPNs for streaming.
+ Pros
User-friendly and reliable apps
Double-VPN and Tor-over-VPN servers
Passed numerous 3rd-party audits
Strong encryption standards with full support for WireGuard
Works with Netflix and many streaming sites
Threat Protection feature to block ads, trackers, and malware
Professional 24/7 live chat support
Consistently fast speeds
Dedicated RAM-servers with 10 Gbps bandwidth channels
– Cons
Big discounts only available with 2-year plans
NordVPN's Cyber Deal is live:

Get 69% Off NordVPN with the coupon below plus 3 months FREE, no activation code needed:
(Coupon is applied automatically; 30 day money-back guarantee.)
For more information, check out our in-depth NordVPN review.
---
Watch NBA Live with Surfshark VPN
| | |
| --- | --- |
| VPN | Surfshark |
| Based in | The Netherlands |
| Logs | No logs (audited) |
| Price | $1.99/mo. |
| Support | 24/7 live chat |
| Refund | 30 days |
| Website | Surfshark.com |
Another strong contender for the best VPN service comes from the Netherlands. Founded in 2018, Surfshark is the youngest service on this list, but it has already proven itself as very reliable. The service continues to innovate with new security features and products, including an antivirus, ad-blocking technology, and advanced VPN features.
To start, it has a fast and reliable network of 600+ servers in the US alone. They all work exclusively in RAM mode, so we are talking about a legit no-logs VPN.
Surfshark is available on most modern devices, including tablets, consoles, and VPN routers. There's also a browser extension that was ranked as one of the best Chrome VPN extensions and is also fully audited by Cure53. Surfshark also has a minimal and elegant user interface that will put casual users at ease.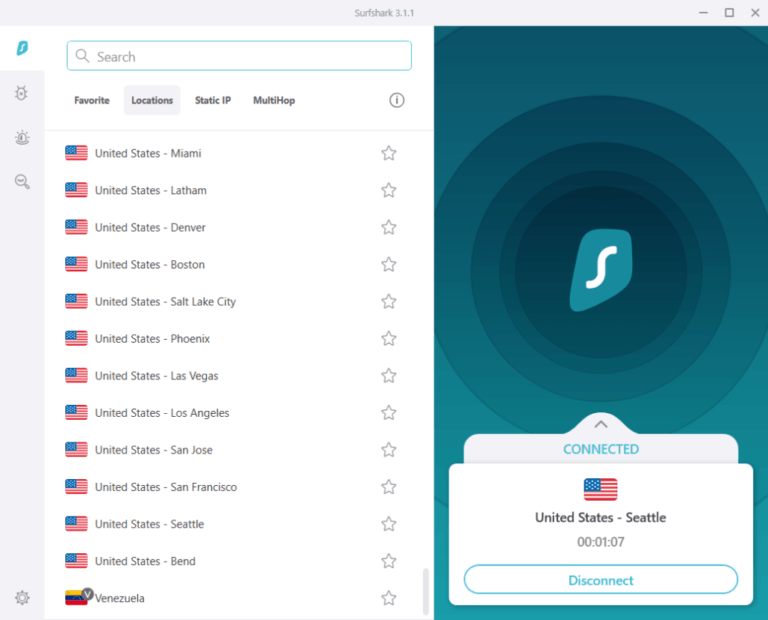 Surfshark's Premium Security Tools
Clean Web – Keeps you safe by blocking ads, trackers, and malware.
Split tunneling – Gives some apps permission to bypass VPN and connect directly to the internet.
Obfuscation – By itself, VPN provides you with privacy. Obfuscation lets you be anonymous by camouflaging your traffic so that it looks like regular HTTPS traffic. This is especially important in countries where VPNs are in a legal grey zone, such as if you need a VPN for UAE, China, or Russia.
Wireguard – Surfshark has support for one of the fastest VPN protocols on the market.
Double-VPN servers – By re-routing your traffic through two servers, you will get much stronger encryption, at a cost of speed.
By the way, Surfshark will let you connect an unlimited number of devices simultaneously with just one account! This feature makes it the most affordable premium VPN on the list, so it's perfect if you are on a tight budget – check out the coupon below!
+ Pros
Unlimited connections
User-friendly apps for all devices and operating systems
CleanWeb feature to block ads, trackers, and malware
Works great with Netflix and many other streaming services
24/7 live chat support
Strong encryption and security features (audited)
– Cons
Limited support for VPN routers
Above average monthly prices
Surfshark Coupon:

Get 80% off Surfshark VPN (drops the price down to $1.99 per month) plus 5 months FREE:
(Coupon is applied automatically.)
Read our Surfshark VPN review to find out how it compares to other premium services.
---
ExpressVPN for bypassing NBA League Pass blackouts
| | |
| --- | --- |
| VPN | ExpressVPN |
| Based in | British Virgin Islands |
| Logs | No logs (audited) |
| Price | $6.67/mo. |
| Support | 24/7 live chat |
| Refund | 30 days |
| Website | ExpressVPN.com |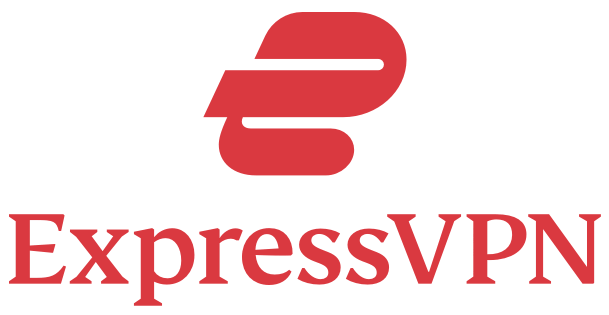 ExpressVPN was started in 2009, so the company has a lot of experience on its hands. They have over 3000 servers around the globe, all of which are optimized for high-speed bandwidth– With ExpressVPN, you can easily watch NBA Live in 4K.
Since the company is located in the British Virgin Islands, ExpressVPN also managed to implement a no-logs policy. It is the only service on the list that was externally audited and passed with flying grades.
Contrary to NordVPN and Surfshark, ExpressVPN uses Lightway – a VPN protocol designed by their own team of experts. Although it's still a bit early to say if it is better than Wireguard, Lightway is certainly a major improvement over the OpenVPN protocol, which is used by a majority of VPN services.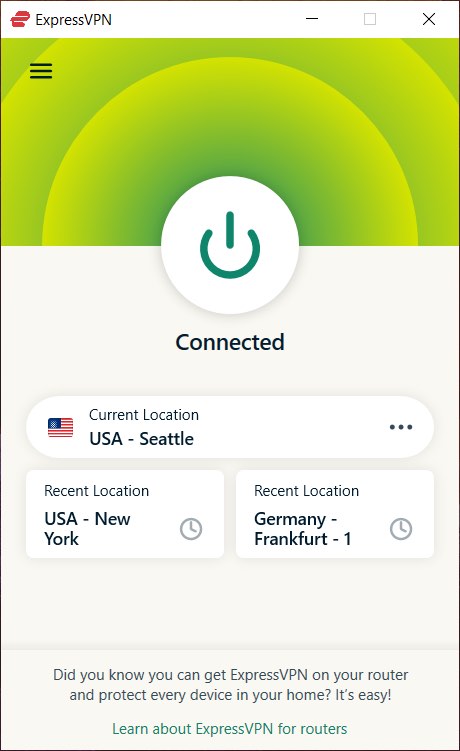 ExpressVPN is available on most modern devices, including Amazon Fire TV, Android TV, Linux, and routers. There are also extensions for Firefox, Chrome, and Edge, so you can run it from a web browser. With a single subscription, you will be able to use ExpressVPN on five devices at the same time.
Aside from being ideal for watching NBA Live Stream 2022, ExpressVPN works perfectly on popular streaming services. It's one of the best VPNs for Netflix, as you can easily switch between different regions and watch fresh movies and TV shows. You can also use ExpressVPN to access Hulu, a site that is notorious for its geo-restrictions.
Privacy and Security Features
This app has a lot of tricks up its sleeve that guarantee that you are protected at all times.
Threat Manager – Blocks tracking apps, ads, and malware.
Device Groups – Simultaneously connect to different servers on multiple devices.
Media Streamer – A DNS service that enhances streaming on consoles and devices that don't have a VPN support
Kill Switch – If ExpressVPN stops working, this feature will disconnect you from the Internet. That way, your data will remain private.
Split Tunneling – A split tunneling VPN allows certain apps to bypass the encrypted VPN.
All of these tools might seem daunting to casual users. Luckily, ExpressVPN has an intuitive interface that won't overwhelm you at any point. If you experience problems, rest assured that you can contact their professional customer service 24/7. In case you still have doubts, you can try out their service for 30 days without committing, thanks to their money-back guarantee.
+ Pros
User-friendly and secure apps
Split tunneling feature (for macOS, Windows, and routers)
Works with Netflix and most streaming services
24/7 live chat support
Passed independent third-party audits for security and no-logs
Very large server network
– Cons
Above average prices
Fewer features than other leading VPNs
ExpressVPN Coupon:

Sign up for the 12-month plan and get 3 months added to your subscription for free.
(Coupon is applied automatically.)
Find out even more about the service by reading our ExpressVPN review.
---
Two options to watch NBA live online
Basically, there are two ways you can go about if you want to stream NBA League with a VPN:
1. Subscribe to a US streaming service (expensive)
US-based platforms like YouTube TV, Sling TV, and Hulu (with a Live TV option) all let you watch NBA. However, these services are limited. We recommend using DirecTV Stream as it lets you access nearly every regional sports network. This way, you'll avoid most blackouts and won't have to constantly hop between different VPN servers. You can subscribe to DirecTV for $90/month.
2. Get an NBA League Pass (cheap with a VPN using international servers)
If you are a die-hard fan, this is the only real option. By getting an NBA League Pass, you will be able to watch every game during the season and have the ability to follow one team from beginning to end. If you are from the US, an NBA League pass will cost you $100 per season. And if you also want to stream without ads on multiple devices, you'll have to get a Premium pass for $129.99. Unfortunately, US and Canadian citizens will still experience blackouts which will depend on their geographical location.
That's why the best solution is to purchase an International League Pass from abroad by using a VPN. You won't be subject to the annoying blackouts, and this will actually save you a lot of money.
For example, purchasing an NBA League Pass from India will cost you $18 per season. You will get over 80% off while getting access to the exact same service and live commentary, without any restrictions or blackouts!
What you get with an NBA League Pass
Aside from NBA Live Stream 2022, League pass will also unlock these features:
Stream all games starting from season 2012
Watch all Finals from the last 20 years are on-demand
Watch up to 4 games simultaneously (desktop feature)
In-depth documentaries and expert analysis
How to stream NBA League with a VPN
This guide will show you how to watch every game of NBA Live Stream 2022. The process is nearly identical across all popular devices and platforms.
1. Choose a premium VPN
Every service we've mentioned has a big network of high-speed servers.
2. Download and install the VPN on your device
All of the premium VPNs we've mentioned work well with Smartphones, PCs, and other popular devices.
3. Connect to a server in India or Vietnam
As mentioned, India has the most affordable NBA League Pass.
4. Go to NBA League Pass
Create an account, and buy a subscription. As you are connecting from India, you will only need to spend $18 for the whole season. Luckily, you can buy the League Pass with a US credit card without any problems.
5. Stream NBA League with VPN
We don't recommend streaming from an Indian server, but you will want to connect to one outside of the US. Depending on your location, you can use servers based in France, Germany, the Netherlands, or Hong Kong.
What are NBA League Pass blackouts?
You would think that watching NBA 2022 Live Stream from US and Canada would be straightforward. Unfortunately, that simply isn't the case. Many games, in fact, get blocked based on your geographic location. This is known as blackouts.
Blackouts happen due to broadcasting rights. For example, if a local provider in Los Angeles has exclusive rights for the next Lakers game, you won't be able to live stream it from New York. The game will become available three hours after, but by that time someone can spoil it for you.
Lucky for us, blackouts can be easily eliminated if you stream NBA League with a VPN.
What teams will play in NBA 2022-23?
There are 30 teams in total that can be separated into two categories:
Western Conference Teams
Dallas Mavericks
Denver Nuggets
Houston Rockets
Los Angeles Lakers
Los Angeles Clippers
Golden State Warriors
Minnesota Timberwolves
Memphis Grizzlies
New Orleans Pelicans
Oklahoma City Thunder
Portland Trail Blazers
Sacramento Kings
San Antonio Spurs
Utah Jazz
Phoenix Suns
Eastern Conference Teams
Atlanta Hawks
Boston Celtics
Brooklyn Nets
Chicago Bulls
Cleveland Cavaliers
Charlotte Hornets
Detroit Pistons
Indiana Pacers
New York Knicks
Orlando Magic
Miami Heat
Milwaukee Bucks
Philadelphia 76ers
Toronto Raptors
Washington Wizards
Each team will play 82 games this season. You can find the full schedule right here.
NBA key dates to watch out for
October 18th, 2022 – the start of the season
February 17th – February 22nd, 2023 – NBA All-Star Break
April 9th – end of the Regular season
April 11th – April 14th – NBA 2022-23 Playoffs play-in tournament
April 15th – the start of the Playoffs
May 16th – May 17th – NBA Conference Finals
June 1st – NBA season 2022-23 Finals Game 1
June 4th – NBA season 2022-23 Finals Game 2
June 7th – NBA season 2022-23 Finals Game 3
June 9th – NBA season 2022-23 Finals Game 4
June 12th – NBA season 2022-23 Finals Game 5 (optional)
June 15th – NBA season 2022-23 Finals Game 6 (optional)
June 18th – NBA season 2022-23 Finals Game 7 (optional)
What if my VPN doesn't let me watch NBA Live?
Unfortunately, streaming sites are not really fans of VPNs. They constantly invest in algorithms that detect unusual traffic, so that they can block unauthorized users. Here, we have 3 usual reasons why your VPN suddenly stopped working.
1. Your browser has cookies that show your actual location
Fixing this is easy – just clear out your browser cache and cookies. Be careful, as this will also erase all of your passwords and preferences. If your issue still isn't solved, you should try using a different browser.
2. Your GPS location and IP address are out of sync!
Although the best VPNs for NBA League, like ExpressVPN or NordVPN, will sync the 2 automatically, cheap or free services will require you to manually change your location. This can be found in your device settings.
3. Your real IP address was compromised!
Visit your VPN settings and make sure that leak protection is ON.
If none of this helps, you should read our in-depth guide on how to test if your VPN is working.
Note: You might also want to get in contact with your customer support. All of the services we've mentioned have 24/7 live chat support.
Should I stream NBA League with a free VPN?
If you visit Google Play or Apple App stores you'll notice that there are a ton of free VPNs you can download. Although you may be interested in trying them, we wouldn't advise getting free VPNs to watch NBA Live Stream. Here is why.
The first problem is the lack of funding. Best VPNs for NBA League, such as Surfshark or ExpressVPN, pour a lot of money into constantly improving their service. Free VPNs simply can't compete in this department, so they have to impose limits to keep things afloat. These limits include: a smaller network of servers, limited bandwidth and download speeds, and restricted device support.
When combined, these restrictions can seriously impact your streaming experience. As if constant buffering isn't enough, you can also easily exceed your monthly bandwidth by watching NBA Live Stream 2023. Getting cut off mid-game would make anyone lose their temper.
Also, let's not forget that streaming sites are constantly blocking suspicious domains. Since free VPNs usually have poor encryption, their servers easily get discovered and blacklisted. Without a backlog of IP addresses at their disposal, this might mean that you'll be unable to continue streaming NBA.
Unfortunately, these ain't all of our concerns.
Free VPNs are Risky
The uncomfortable truth is that a majority of free VPNs will have a negative impact on your privacy and security. This was shown in a recent study done on over 270 free mobile VPNs. It was discovered that:
Over 38% of free VPNs contained some form of malware
75% of VPNs used third-party trackers
More than 84% of free VPNs leaked user data, IP addresses, and DNS settings
We can conclude that most of the free VPNs don't care about your safety and privacy. They will use tracking cookies to monitor your activities and then sell sensitive data to ad companies. The majority of them also contain intrusive ads and pop-ups which, if clicked accidentally, will put you at risk of phishing attacks and malware infections.
Most of these "services" exist only to get the most money possible without care. Luckily, there are still some free VPNs that get the job done without trying to exploit anyone. While they might not be ideal for watching NBA League Pass, they're the best you'll get without spending a dime.
Best VPNs for NBA League FAQ

Is NBA League Pass region locked?


Yes. If you are a US or Canadian resident, certain local or national providers will have exclusive rights to stream certain games. This is also known as blackout restrictions.


Why do I need to stream NBA League with a VPN?


There are two important reasons. By using a VPN you will avoid blackouts and be able to get NBA League Pass with a huge discount.


Where can I buy a cheap NBA League Pass subscription?


You can get the most affordable NBA League Pass by subscribing from India for $18 per season. To do this, you will need to use one of the premium VPNs we've mentioned above.


Will an NBA League Pass work if I use a VPN?


Yes, and you will also stop potential blackouts and save some cash.


How can I stream NBA League with a VPN on my mobile phone?


You can use NBA League Pass, as it is also available as a mobile app.

This article on the best VPNs for NBA League Pass was last updated on January 6, 2023.