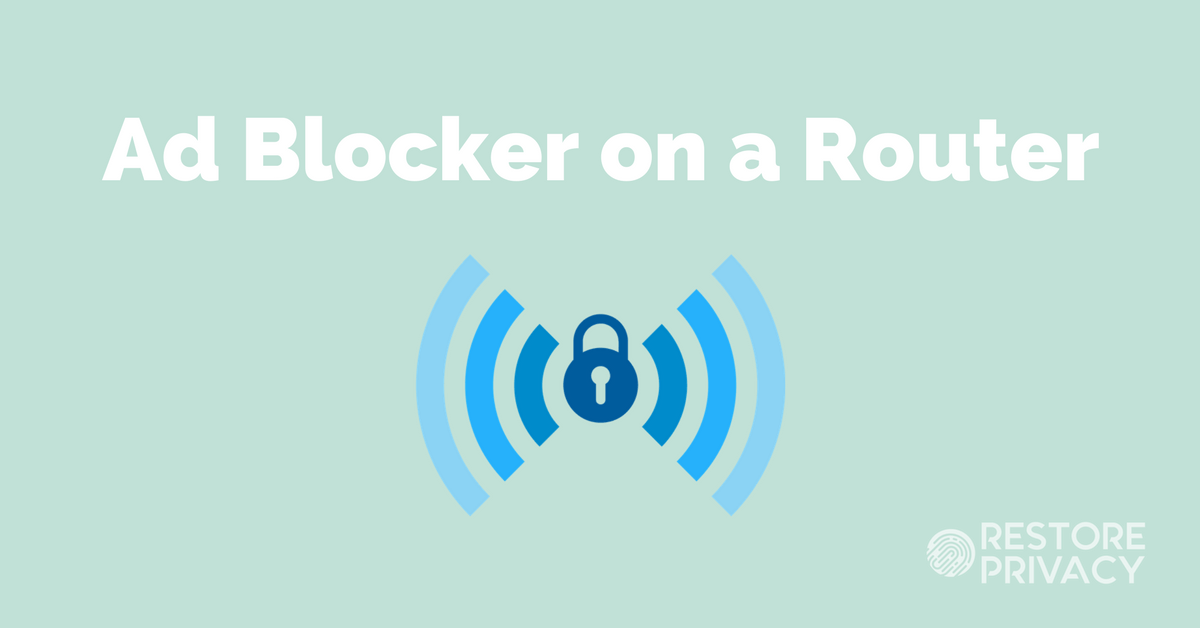 Using a good ad blocker is becoming increasingly important with the growing dangers of malicious advertisements (also known as malvertising).
Blocking ads on your router through a VPN (virtual private network) is a powerful solution because this will protect your entire network and all connected devices, without installing separate software on each device.
Why use an ad blocker? Ads can now affect many devices, even if you don't click anything. Here's how:
Tracking – Think of every ad as a digital surveillance camera, quietly recording your browsing history, keystrokes, and page views.
Malware – Malware can infect your device whether you click the ad or not. For example, malware hidden in the pixels of an image can infect your device in seconds when a website loads (this is even happening to major websites, including the New York Times and BBC).
Ransomware – Another form of malware, ransomware is a growing problem whereby your entire device will be locked up or encrypted, and then held as "ransom" unless you pay some hacker for the decryption key (which may or may not work). This is affecting all devices from computers to tablets, phones, and even smart TVs.
The only solution is to block ads on all your devices:
VPN on a router, with a built-in ad blocker (from Perfect Privacy)
Note: browser add-ons and extensions will only work on specific devices and browsers, but will not protect all devices (such as smart smart TVs or gaming systems). The other major drawback of using browser add-ons is that you will be easier to track and identify through browser fingerprinting.
This guide will give you step by step instructions for setting up a VPN on a router, which uses a built-in ad, tracking, and malware blocker.
The only VPN I have come across that offers a powerful and customizable advertisement, tracking and malware blocker is Perfect Privacy. This unique feature is called TrackStop.
The only line of routers that offers a large selection of VPN-ready models is Asus. But for a complete overview of all your options, see the Ultimate VPN Routers guide).
Therefore to implement this ad blocker solution for your entire network, you will need:
A subscription to Perfect Privacy (see Perfect Privacy review here).
An Asus VPN-ready router, which can be configured with a VPN right out of the box.
Important – Not all Asus routers work with VPNs. The routers listed below are all VPN-enabled with the default ASUSWRT firmware, with corresponding processing power (CPU).
Asus RT-N66U (600 MHz) [Amazon]
Asus AC1750 (RT-AC66U) (600 MHz) [Amazon]
Asus AC1900 (RT-AC68U) (800 MHz, dual core) [Amazon]
Asus RT-AC87U (1,000 MHz – dual core) [Amazon]
Asus RT-AC3200 (1,000 MHz – dual core) [Amazon]
Asus RT-AC3100 (1,400 MHz – dual core) [Amazon]
Asus RT-AC88U (1,400 Mhz – dual core) [Amazon]
Asus RT-AC5300 (1,400 MHz – dual core) [Amazon]
Asus RT-AC86U (1,800 MHz – dual core with AES-NI) [Amazon]
Asus GT-AC5300 (1,800 MHz – quad core with AES-NI) [Amazon]
Note: The fastest VPN routers from the list above are the bottom two options with AES-NI encryption acceleration processors. These are the newest Asus routers on the market.
Configure Perfect Privacy VPN on your router
Note: if you do not have an Asus router set up yet, follow steps 2-7 here.
Now you will need to get the Perfect Privacy OpenVPN configuration files.
First, log in to the Perfect Privacy member area. Once logged in, you can download the OpenVPN configuration files linked below.
Important: Use the configuration files below from Perfect Privacy, because they are specially suited to Asus routers and the version of OpenVPN used by the ASUSWRT firmware. This configuration uses the OpenVPN AES-256 protocol, which is secure, stable, and fast. You can use either the UDP or TCP files.
Perfect Privacy OpenVPN UDP configuration files for ASUSWRT >>
Perfect Privacy OpenVPN TCP configuration files for ASUSWRT >>
The download is a zipped file that includes all server configurations (locations). Every .ovpn file corresponds to a VPN server location that you can use with your Asus router.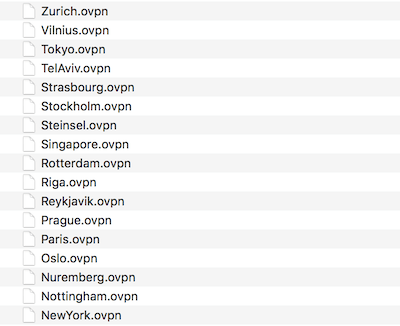 Now that you have the files you'll log in to the router admin area to configure them on to the router.
Connect to your Asus router wireless network and open a new browser. Enter either http://192.168.1.1 or http://192.168.2.1 into your URL address bar to access the Asus admin page. (Tip: bookmark this page for quick access.) Now sign in using your username and password.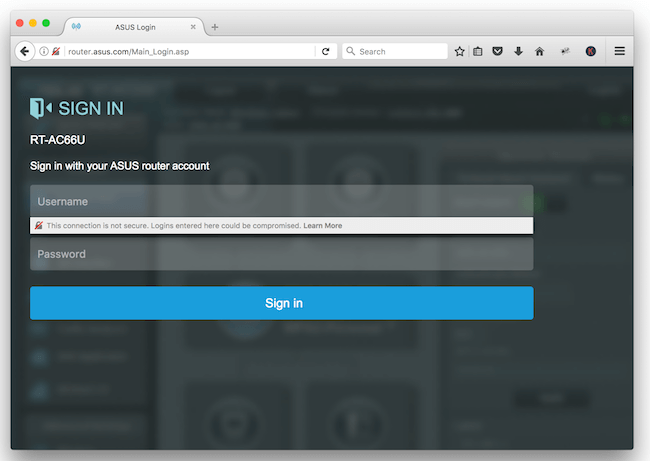 Now in your router admin area, select the following: VPN (left side of the screen) > VPN Client (top) > Add profile > OpenVPN.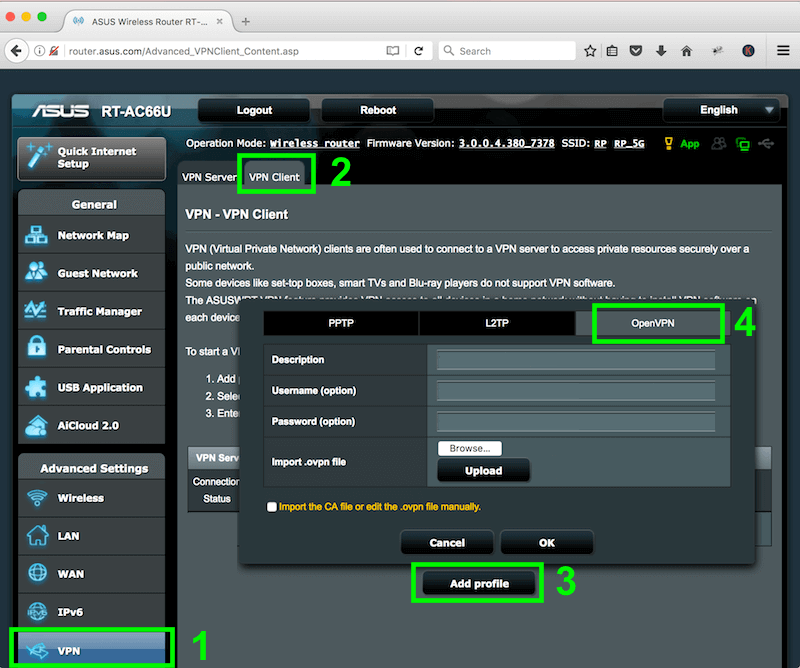 In the OpenVPN tab of the router admin area, enter the following information.
Description: you can use the VPN server location as the description (i.e. Perfect Privacy New York)
Enter your Perfect Privacy username and password.
Now you'll select the specific .ovpn configuration file for the VPN server you want to use. (The closer the server is to your physical location, the faster and more stable your connection will be.)

Click Browse, open the .zip file from earlier, then select the specific server you want to use, click open. Now click Upload to upload the .ovpn file.
You don't need to import the CA file (it's already included in the .ovpn file). Now just click OK. (Below I'm using the Perfect Privacy New York server and the corresponding .ovpn file.)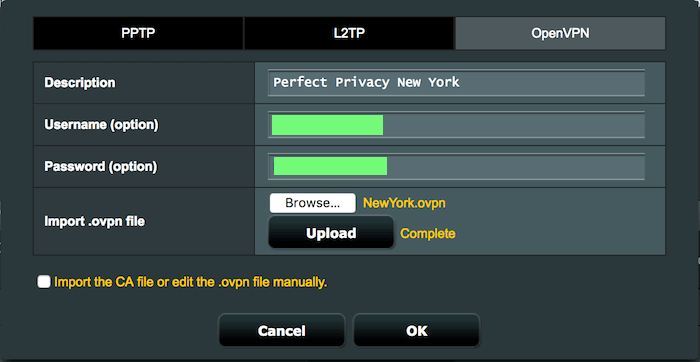 At this point you should see the VPN server configuration added to the VPN Server List. Now click Activate to enable the router-VPN connection and wait for the router to establish the VPN connection (it will take a few seconds).

When the VPN connection is activated, you should see a check mark on the far left under Connection Status.

You can also add other VPN server configurations (different locations) to your Asus router. This gives you the ability to quickly change VPN servers in your router admin area. Just click Add profile and upload another .ovpn configuration file using the same steps as before.

Now you can test your router's VPN connection to make sure everything is working correctly (notice I activated the Amsterdam VPN connection). Go to the Perfect Privacy IP Check page to verify your router is using the VPN server's IP address.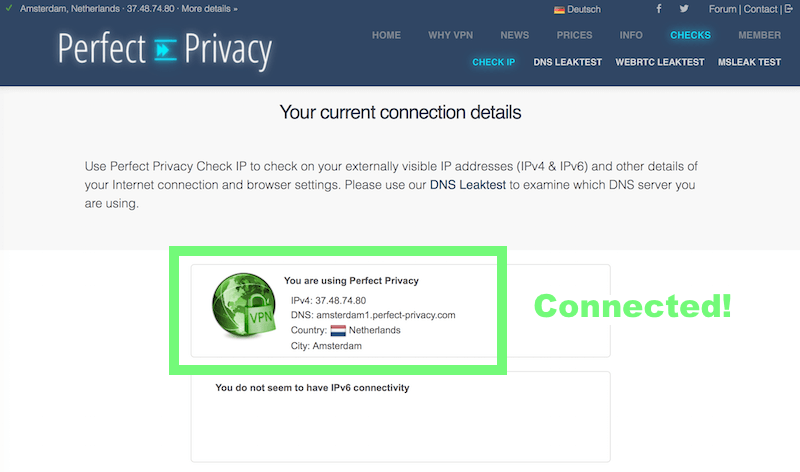 Activate TrackStop Ad Blocker
Now you will activate the advertisement/tracking/malware blocker within your Perfect Privacy account, which is called TrackStop. Activating the TrackStop filter will block malicious domains at the VPN server level.
With your router always connected to the VPN server, you will have continuous protection on all your devices whenever you are connected to your home network. Every device will be protected, without having to install any additional software.
To activate TrackStop, go to the Member Configuration Area and select the following items:
Enable the TrackStop switch (on).
Enable  the Tracking and Advertisement filter (blocks over 30,000 tracking and advertisement domains).
Enable the Fraud filter (blocks over 45,000 known malware domains and 20,000 phishing domains)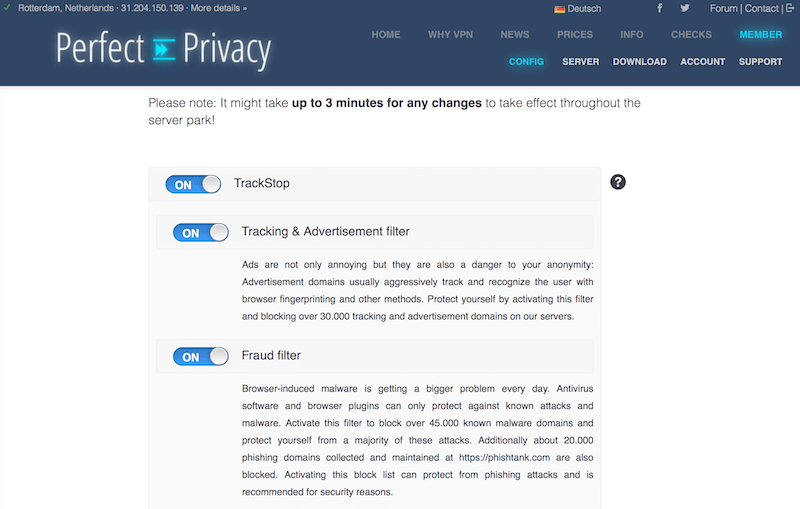 You can also filter out other domains, such as Google domains and social media domains (which also track your activity).
Now wait about 5 minutes for these changes to update across the VPN server network for your account.
After you've waited 5 minutes, reset your VPN connection in your Asus router admin area. Go to VPN > VPN Client > then click Deactivate under the active VPN configuration. Wait a few seconds, and then click Activate to re-activate the connection.

Test your ad blocker
For testing the ad blocker, you can check the speed testing website speedof.me. Vertical banner ads are normally displayed on both sides of the testing screen. When you visit that website, you should see something like this: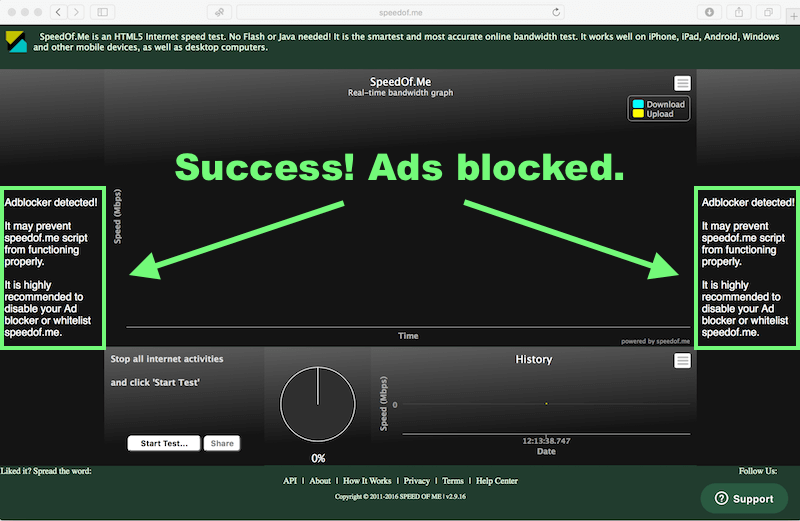 Important considerations
Speed and performance – Using a VPN on a router is a CPU-intensive task, requiring the router to process lots of encrypted data. You may notice a speed reduction, corresponding to the CPU of your router (see here for realistic CPU/speed expectations). However, many websites will now load faster because the advertisements are blocked by the VPN server (and therefore won't need to load).
Two router setup – One option is to use a double router setup: a regular router and a VPN (encrypted) router. With this option, you can connect devices to either the VPN router (protected) or the regular router that goes through your ISP (unprotected). Instructions for this setup can be found here.
ASUSWRT by Merlin – If you're looking for advanced VPN configuration options, you can use the ASUSWRT by Merlin firmware. This will give you the ability to create advanced connection rules (select which devices go through the VPN and which don't) and kill switch protection features if the VPN connection drops. You can download this firmware here.
Preconfigured router – If you are limited on time or don't want to go through the hassle of installation, you can get a router that is preconfigured for Perfect Privacy. Flashrouters offers a nice variety of routers that are all configured to work with Perfect Privacy. You can see the available models here.
No whitelist option – One drawback with this setup is that there's no option to "whitelist" a domain that may be blocked. But you can get around that issue with a two router setup, temporarily deactivating TrackStop, or using ASUSWRT by Merlin firmware, which gives you the option to go through your VPN or regular ISP connection (at the same time with different devices).
Finished!
That's it, enjoy your ad blocker VPN router setup!
Amazon disclaimer: Restore Privacy is a participant in the Amazon Services LLC Associates Program, an affiliate advertising program designed to provide a means for sites to earn advertising fees by advertising and linking to amazon.com.