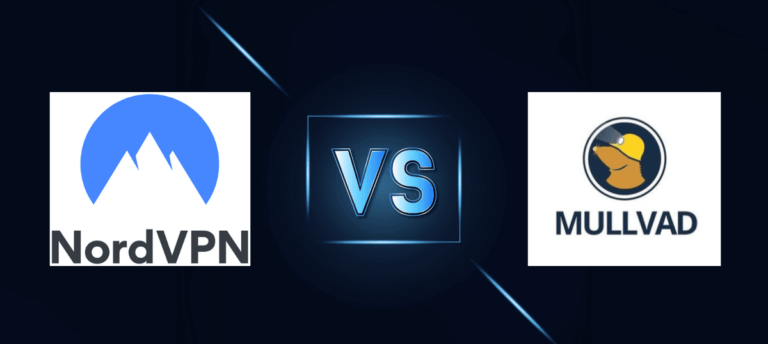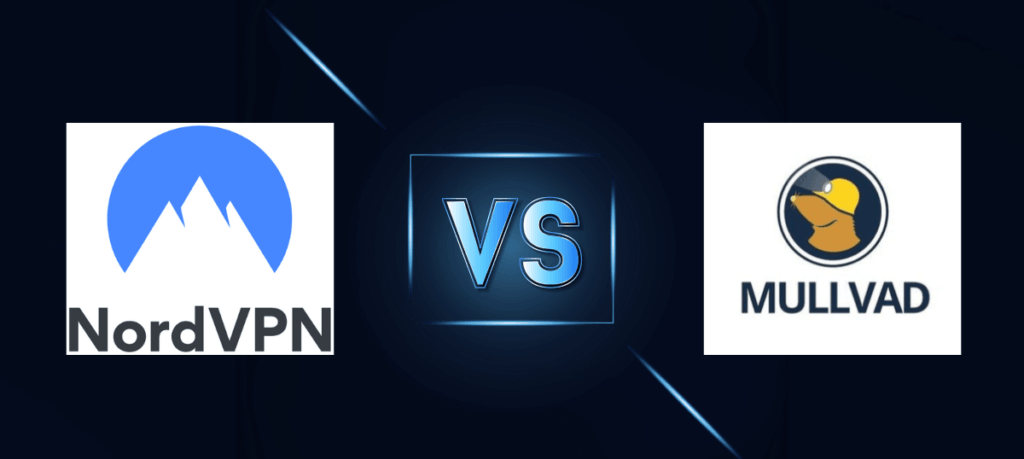 The digital age has opened up a world of possibilities, but with it comes the need for greater security and privacy online. Virtual Private Networks (VPNs) have become essential tools for safeguarding our online activities. But with so many options available, how do you choose the one that best fits your needs?
Today, we'll dive into a detailed comparison between two quality VPN providers: NordVPN and Mullvad VPN. By the end of this analysis, you'll have a clear understanding of their features, performance, and overall value to make an informed decision.
Here is a brief overview of each VPN before we dive into the test results.
| | | |
| --- | --- | --- |
| | NordVPN | Mullvad |
| Website | NordVPN.com | Mullvad.net |
| Location | Panama | Sweden |
| Servers | 5,800+ | 784+ in 38 countries |
| Countries | 60 | 38 |
| Logs | No logs (audited) | No logs |
| Torrenting | All servers | All servers |
| Support | 24/7 live chat; knowledge base | Email; knowledge base |
| Apps for | Windows, macOS, Linux, Android, iOS | Windows, macOS, Linux, Android, iOS |
| Price | $3.19 (with coupon) | $5.44 |
| Coupon | 68% Off + 3 Months Free > | N/A |
Here are the categories we evaluated in this comparison:
VPN Apps
Speed
Features
Security and Privacy
Logging Policies and Audits
Jurisdiction
Usability
Streaming
Torrenting
Pricing and Subscription Plans
Customer Support
Value
As we navigate through this comparison, we'll examine various aspects of NordVPN and Mullvad VPN, such as their apps, speed, security, privacy, server networks, streaming capabilities, torrenting support, device compatibility, pricing, and customer support. So, let's dive in and see which VPN emerges as the better choice for your online protection.
VPN Apps: NordVPN vs Mullvad VPN
Starting with their applications, both NordVPN and Mullvad VPN offer user-friendly apps for a wide range of devices, including:
iOS

Android

Windows

macOS

Linux
NordVPN has an edge in terms of device compatibility, offering apps for Android TV, Chromebook, and Fire TV, all of which Mullvad VPN lacks. The user experience is another area where NordVPN shines, providing a more polished and feature-rich desktop app compared to Mullvad VPN.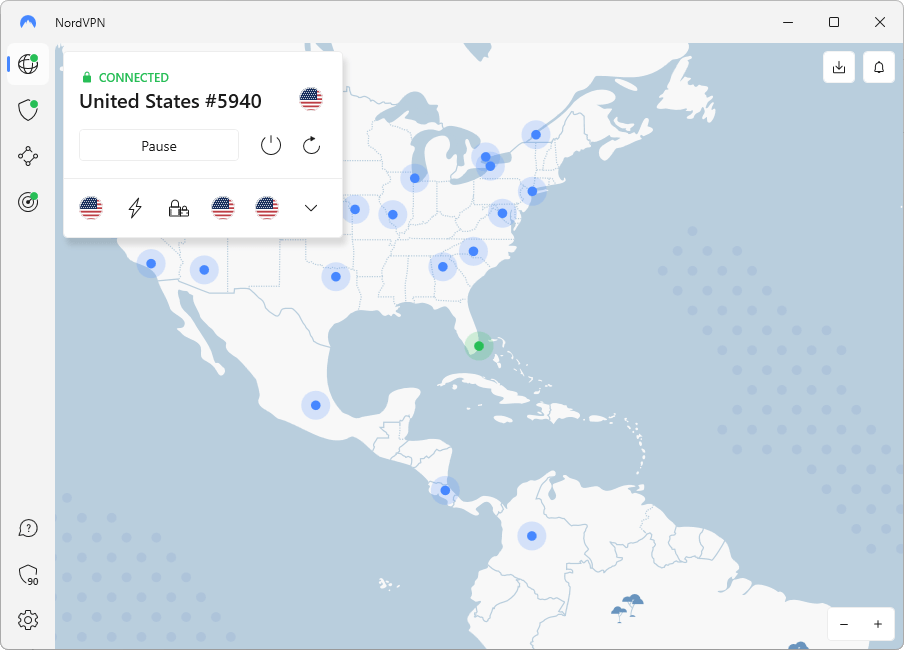 When it comes to mobile applications, both Mullvad and NordVPN have comprehensive Android VPN and iOS apps. NordVPN's mobile apps have a distinct look compared to the PC version, yet they function just as effectively. On the other hand, Mullvad VPN's mobile apps have a similar appearance to the desktop version and are efficiently optimized.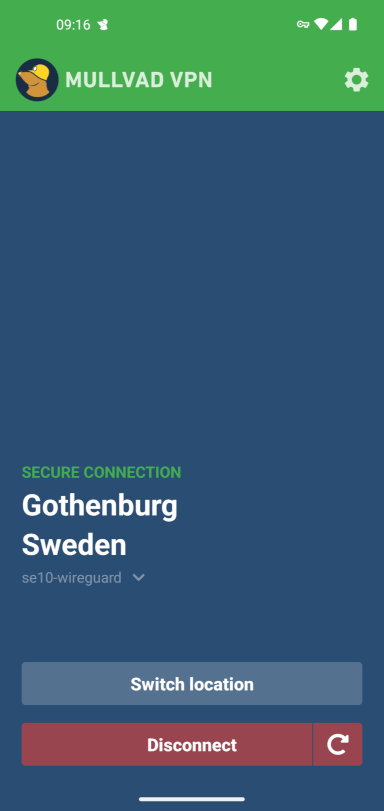 In terms of browser extensions, NordVPN supports Firefox, Chrome, and Edge. Conversely, we see that Mullvad does not support browser extensions at this time. However, they have developed a secure browser called the Mullvad browser.
Overall, NordVPN offers a more feature-rich and user-friendly experience across more devices and platforms. It is one of the best VPNs for multiple devices.
VPN Apps winner: NordVPN
Explore NordVPN's apps here >>
---
Speed Testing Mullvad vs NordVPN: Which Service is Faster?
Your VPN's speed can greatly affect your streaming, gaming, and general online experience, making it a vital factor in your choice. In our extensive speed tests, NordVPN turned in higher speeds than Mullvad VPN. You can see some speed test results later in this section.
The superior performance of NordVPN is primarily due to the service's proprietary NordLynx protocol (which is built around the WireGuard VPN protocol), along with its high-performance worldwide VPN server network. In our testing, VPNs normally receive a major speed boost when they move from OpenVPN to WireGuard.
Both NordVPN and Mullvad VPN perform well when using the speedy WireGuard VPN protocol. However, NordVPN's edge in speed ensures better performance for streaming, torrenting, and browsing on both nearby and distant servers compared to Mullvad VPN. In this aspect, NordVPN clearly takes the lead, providing a faster and more reliable connection for your online activities.
The Benefits of a Fast VPN
An optimal streaming, gaming, and overall user experience demands a fast VPN. A high-speed connection allows for smooth video playback, reduced buffering, and improved gaming performance without compromising security and privacy.
Moreover, a fast VPN:
Enables quick downloads and uploads for file sharing

Ensures you get the most out of your internet connection, including VPN connections

Ensures that your online activities are not only secure but also enjoyable and efficient
NordVPN vs Mullvad Speed Test Results
To compare the speed performance of NordVPN and Mullvad VPN, we conducted numerous speed tests across multiple server locations. The results showed that NordVPN consistently outperformed Mullvad VPN in terms of speed for streaming, torrenting, and browsing on both local and remote servers.
Mullvad server in Seattle: 384 Mbps

This was an impressive first test result for Mullvad. Let's see how it compares to NordVPN.
NordVPN server in Seattle: 755 Mbps

This is the fastest VPN speed test we have ever clocked, at over 755 Mbps. While Mullvad's speed was impressive, this result is almost double!
Next, I tested servers in Los Angeles, California.
Mullvad server in Los Angeles: 125 Mbps

This is a disappointing result, particularly after the speedy Seattle result.
NordVPN server in Los Angeles: 636 Mbps

NordVPN was also slower on this test but clocked in at five times the speed of Mullvad.
I then ran tests for servers in New York, with similar test results.
Mullvad server in New York: 87 Mbps

Slower yet.
NordVPN server in New York: 613 Mbps

Both VPNs were slower connecting to New York than the other locations. But where NordVPN was only a bit slower, Mullvad was much slower. As a result, NordVPN was almost seven times as fast as Mullvad for this particular connection.
Long-distance speed tests in the UK
For completeness, we also did long-distance speed testing with servers in the UK. The results were even worse.
Mullvad server in the UK: 62 Mbps

This is another disappointing result for Mullvad VPN.
NordVPN server in the UK: 592 Mbps

Even going across the Atlantic, NordVPN is significantly faster than Mullvad. Even with the long distances, NordVPN was able to maintain extremely high speed, over nine times as fast as the competition.
Across every test, NordVPN offers serious performance advantages. But this is not just a Mullvad vs NordVPN issue. We have seen similar speed test results with NordVPN vs ExpressVPN as well. NordVPN is simply faster than virtually anything on the market right now. This is one of the reasons that we rank NordVPN as the best VPN for gaming, where ping and speeds are important.
Winner for speed: NordVPN
---
Feature Sets: What Makes These VPNs Stand Out?
While VPN speed is important, there are other features that are also significant factors to look into. Mullvad VPN primarily provides basic VPN services. In contrast, NordVPN offers a more comprehensive set of features.
Standard Features
Both NordVPN and Mullvad VPN provide standard features that you should expect from any quality VPN. We consider these to be instrumental for a secure and private online experience. They both offer:
A no-log policy to keep your personal information private

Robust encryption to prevent outsiders from viewing your traffic

A kill switch to keep your data from being exposed if the VPN connection fails

Split tunneling to control which traffic passes through the VPN

Private DNS that keeps your ISP and other snoops from knowing which sites you visit
These features ensure that your internet traffic remains secure and your personal information remains private while using either VPN.
Advanced Features
When it comes to advanced features, the Mullvad VPN has some advanced features that the typical VPN does not. These include:
Lockdown mode – An extra-secure enhancement to the kill switch that disables internet access when you manually disconnect from a VPN server or quit the VPN app.
IPv6 support – IPv6 is the next version of the Internet Protocol, which allows for an essentially limitless number of IP addresses. It is slowly being phased into service. Mullvad is one of the few VPNs to provide support for this coming standard and is on our list of the best VPNs with IPv6 support.
DNS content filtering – This feature can block various kinds of malicious content from ever reaching your devices. Activating it causes the Mullvad DNS servers to prevent malicious traffic from being passed to your devices. Mullvad gives you control over the types of content that are blocked by the filter. Options include Ads, Trackers, Malware, Gambling, and Adult content.
Multihop – Passes your traffic through multiple VPN servers located in multiple jurisdictions for increased security and protection against traffic correlation attacks.
Obfuscation – This makes your VPN traffic appear to be normal internet traffic.
You can see all features on the Mullvad website.
NordVPN also has advanced features, including many that Mullvad VPN does not. In addition, NordVPN is constantly adding new features of all sorts, making the service ever more versatile.
Here are some of NordVPN's advanced features that were available at the time of this review:
Threat Protection and Threat Protection Lite – Both versions block ads, trackers, malware, and malicious domains. Threat Protection (Windows and macOS only) can also scan downloaded documents, and even send problem documents to the cloud for enhanced scanning. Further, it can protect all your internet traffic whether or not it passes through the VPN tunnel.
Specialty servers – The NordVPN server network includes several types of specialized servers, including Double VPN (similar to Mullvad's Multihop), Dedicated IP, P2P, Onion Over VPN, and Obfuscated servers.
SmartPlay – Smart DNS technology combined with NordVPN security to give you secure access to otherwise unaccessible streaming services.
Meshnet – A standalone app that lets you make secure, direct connections to trusted devices around the world without passing through VPN servers. See this Restore Privacy News story for more details.
Cross-platform password manager (optional) – Automatically syncs and backs up your passwords across all devices, storing data in an encrypted vault. See this NordPass review for more information.
Data Breach Scanner (optional) – Alerts you if your personal information appears in a data breach. Gives suggestions on how this might have happened and recommendations for preventing such problems in the future.
1 TB encrypted cloud storage (optional) – Store any type of file in a private cloud with end-to-end encryption. See this NordLocker review for more information.
Below I'm testing out NordVPN's Double-VPN servers, which provided me with speeds of up to 616 Mbps (with the Canada-US servers).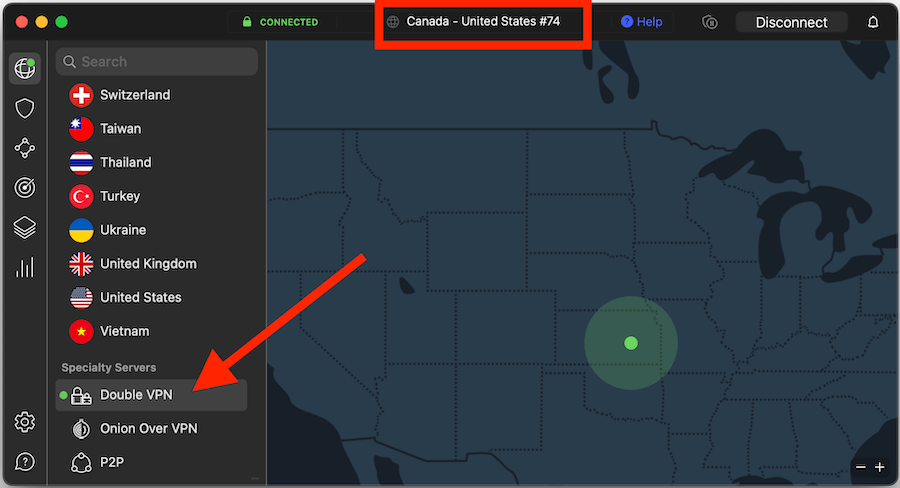 See all NordVPN features here >>
Server Networks
A comprehensive VPN server network is crucial for a VPN, as it allows users to access content and services from various locations worldwide. NordVPN has one of the largest server networks in existence, with over 5,800 servers in 60 countries. This extensive network enables users to connect to servers that are close to their desired content, ensuring optimal performance and speeds for streaming and other online activities.
In comparison, Mullvad VPN offers a smaller server network, with 655 servers in 38+ countries. While this network still provides a decent range of server locations, it falls short when compared to NordVPN's extensive network.
Mullvad has a good feature set that is better than most VPNs. But NordVPN has more features, more VPN servers, and more server types.
Feature sets winner: NordVPN
---
Security and Privacy: Mullvad vs NordVPN
Both NordVPN and Mullvad VPN excel in providing robust security and privacy features to their users. They both offer:
AES-256 and ChaCha20 encryption protocols

Kill switch

Split tunneling

OpenVPN and WireGuard support
Additionally, both VPNs have undergone independent security audits, showcasing their commitment to user privacy. However, NordVPN has had its no-logs VPN status validated multiple times by third-party auditors.
NordVPN also takes security a step further by offering features like Data Breach Scanner, which scans for your information in data breaches, and Threat Protection, which straddles the line between VPN ad blocker and anti-virus software.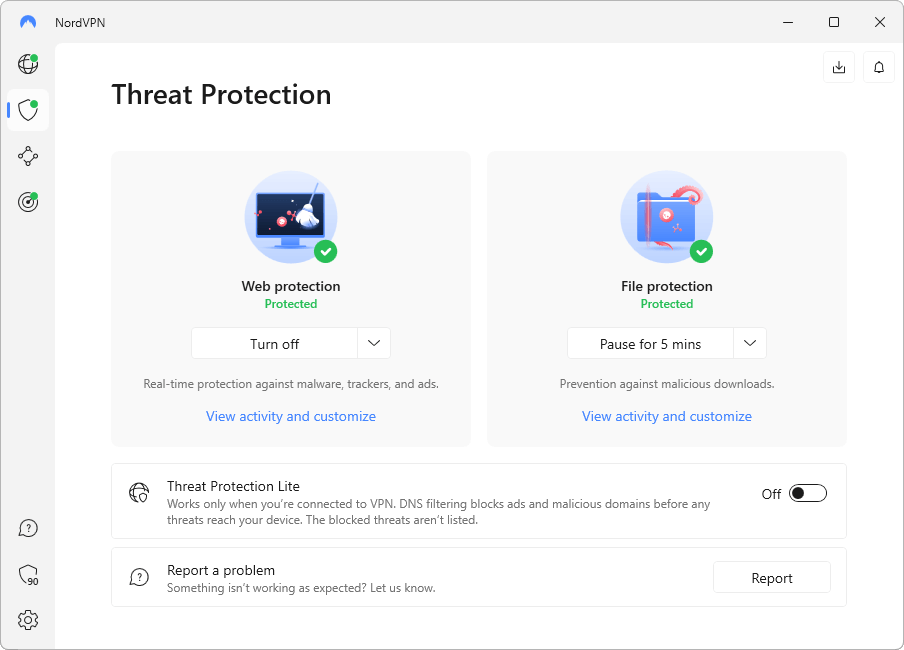 This extra layer of protection gives NordVPN the edge over Mullvad VPN in terms of security and privacy features.
Security and privacy features winner: NordVPN
---
Logging Policies and Audits: Comparing NordVPN and Mullvad VPN
Both NordVPN and Mullvad VPN adhere to stringent no-log policies, ensuring that your online activities are not recorded or shared with third parties. In addition to their commitment to user privacy, both VPNs have undergone independent audits to verify their no-logs policies.
Both VPNs have been audited multiple times by outside independent auditors. These independent audits demonstrate the dedication of both NordVPN and Mullvad VPN to maintaining the privacy of their users and providing a secure VPN experience.
Logging Policies and Audits winner: Tie
---
Jurisdictions: Which VPN Has a Better Privacy Jurisdiction?
The privacy jurisdiction of a VPN can significantly impact user privacy. NordVPN is based in Panama, which has no data retention laws, meaning NordVPN is not required to store user data. In contrast, Mullvad VPN is based in Sweden. Although there are no laws requiring Mullvad to store user data at this time, the legal environment in Sweden is more complicated than that in Panama. Mullvad helpfully provides detailed information on how relevant laws impact them here.
While both providers are committed to maintaining user privacy through their no-logs policies and independent audits, NordVPN's jurisdiction in Panama offers an additional layer of privacy protection compared to Mullvad VPN's jurisdiction in Sweden.
Jurisdiction winner: NordVPN
---
Usability – Is NordVPN or Mullvad best?
In terms of usability, NordVPN is rock solid. In our tests for this report, NordVPN's apps did not crash, stall, or lag. Similarly, testing NordVPN for different use cases also was successful. In summary, NordVPN worked well for torrenting, streaming, and everyday browsing. No issues to report.
While the Mullvad apps themselves worked fairly well, there were problems with usability. Specifically, with everyday web browsing, we constantly ran into CAPTCHA authentication challenges with Mullvad. These dreaded puzzles came up every where for us when visiting websites or conducting searches.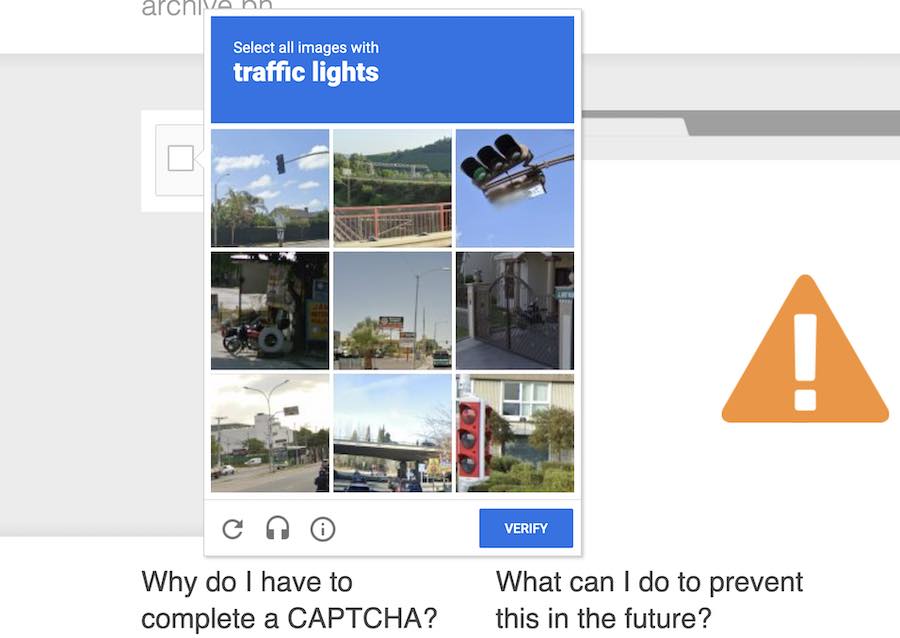 In researching the issue online, we found other Mullvad users were also complaining about the same problem.
From users on Reddit: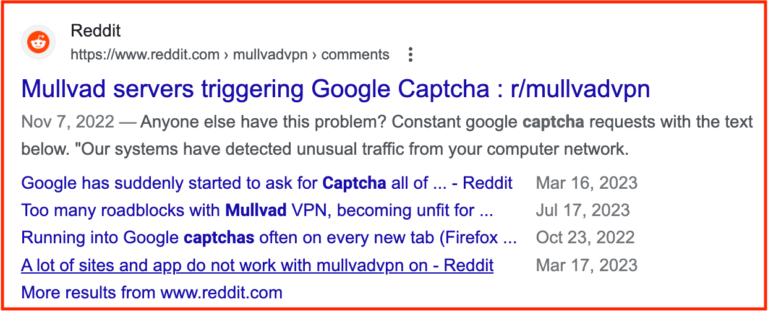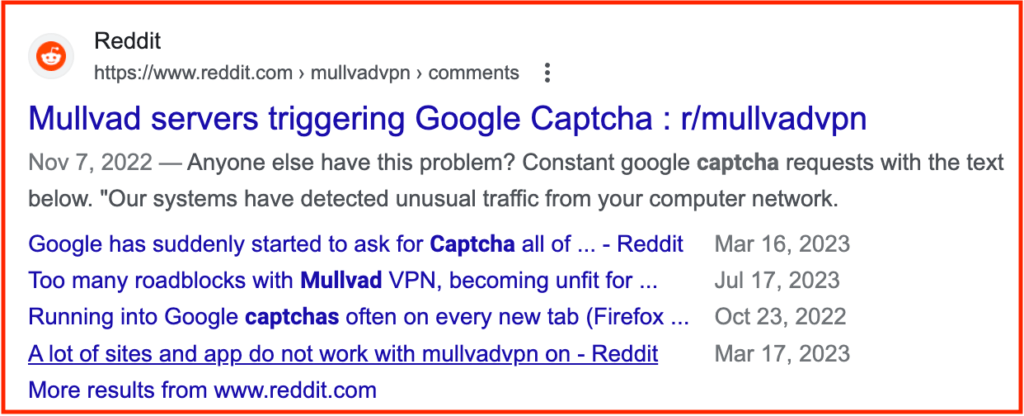 Mullvad acknowledges the issue and recommends users to try a SOCKS5 proxy to help mitigate CAPTCHA authentication challenges. This problem is likely made worse by Mullvad's smaller server network.
Conversely, we did not run into any CAPTCHA issues with NordVPN.
Usability winner: NordVPN
---
Streaming Capabilities: Netflix and Other Streaming Services
A key consideration when choosing a VPN is its ability to unblock popular streaming services like Netflix, Amazon Prime, and Hulu and smoothly stream HD content from those services.
Features of a Good Streaming VPN
Choosing a streaming VPN involves consideration of numerous factors, including:
A fast and reliable connection

Extensive server network

Robust encryption

A no-logs policy

Dedicated streaming servers

Compatibility with streaming platforms

Unlimited bandwidth

User-friendly interface

Multiple device support

Customer service.
These features ensure that you can access your favorite content securely and without any interruptions, providing an optimal streaming experience.
Streaming with NordVPN
NordVPN offers a superior streaming experience, with compatibility for 10+ streaming platforms such as Netflix, Amazon Prime, and Disney+. Moreover, their SmartPlay technology enables streaming worldwide content on devices that do not support a VPN connection, such as some smart TVs and gaming consoles. Here is NordVPN streaming Netflix content.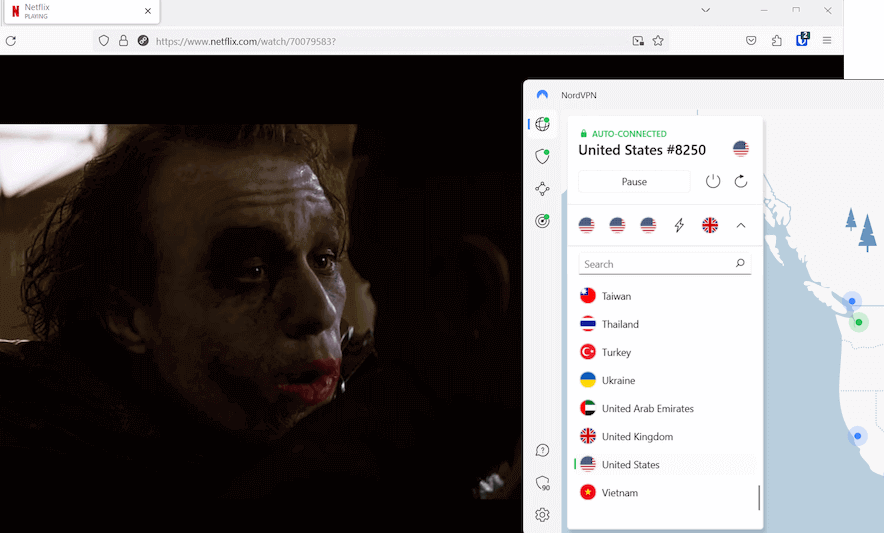 With NordVPN, you can enjoy a smooth and hassle-free streaming experience across a wide range of platforms and devices. In fact, our testing has shown NordVPN to be one of the best VPNs for Netflix.
Aside from Netflix, NordVPN is also a great VPN for BBC iPlayer and consistently worked using servers in the UK.
Streaming with Mullvad VPN
In our testing, Mullvad had significant problems streaming both Netflix and BBC iPlayer. We didn't try to test every combination of VPN server and streaming service, but every time we tried to connect to US Netflix or BBC iPlayer, we got blocked, as shown below: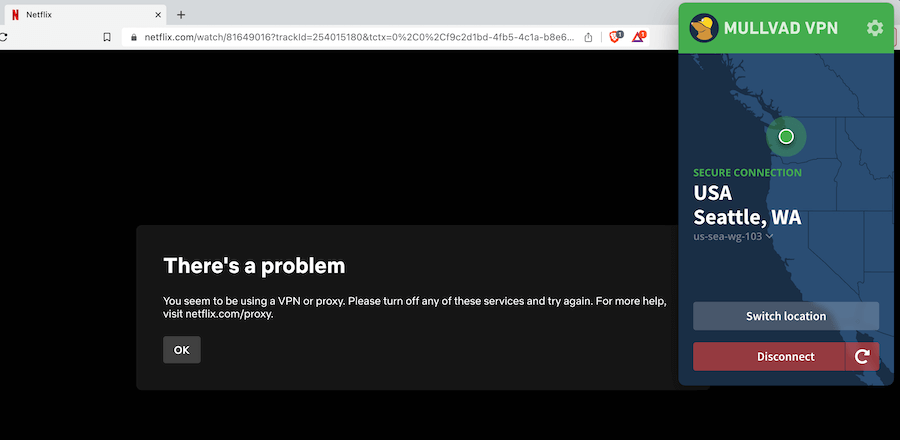 Mullvad is not a good choice for users who require consistent access to a wide range of streaming platforms. If streaming is an important consideration for you, NordVPN is the better choice. You can also check out our guide to the best VPNs for streaming to see additional options.
Streaming winner: NordVPN
---
Torrenting Support: Mullvad vs NordVPN Comparison
Torrenting is another important aspect to consider when comparing VPNs. For a VPN to be suitable for torrenting, it must above all be secure. Torrenters are frequently sued for improperly downloading copyrighted content, and innocent downloaders are sometimes caught in those suits by mistake. Anyone downloading content can protect themselves by using a VPN that will not expose their IP address under any circumstances.
Features of a Good Torrenting VPN
The features of a good torrenting VPN should include:
Robust encryption

A no-logs policy

Fast and stable connections

Dedicated torrenting servers

Compatibility with popular P2P clients

A kill switch

DNS leak protection
These features ensure that your torrenting activities remain secure and anonymous, while also providing a smooth and efficient file-sharing experience.
Torrenting with NordVPN
NordVPN offers an excellent torrenting experience, with features such as:
Enhanced speeds for smooth VPN traffic

Dedicated P2P servers

A kill switch

A strictly enforced no-log policy verified by independent audits

Compatibility with popular P2P clients such as qBittorrent, Vuze, and Deluge.
With its comprehensive torrenting support and robust security features, NordVPN earned a spot on our list of the best VPNs for torrenting, and is an ideal choice for users seeking a secure and efficient torrenting experience.
Torrenting with Mullvad VPN
Mullvad offers a strong torrenting experience with the following features:
SOCKS5 proxy

High-speed connections

Kill switch

N

o-log policy

Compatibility with popular P2P clients such as qBittorrent, Vuze, and Deluge.
Mullvad still offers a reliable and secure option for torrenting and other types of P2P file sharing. Only its lower speeds cause it to rank behind NordVPN in this category.
Torrenting winner: NordVPN
---
Pricing and Subscription Plans
Another key factor in choosing a VPN is its pricing. NordVPN offers a range of subscription plans, including 1-year, 2-year, and 1-month options, with discounts available for longer subscriptions. This gives you the opportunity to choose the plan, duration, and added features you want.
In comparison, Mullvad VPN has a flat monthly rate of €5 (approximately $5.44 at the time of this article).
NordVPN offers the cheapest price with a two-year discounted rate of $3.19 per month. We rate NordVPN as the best cheap VPN, offering all the benefits we have seen today at a price under $4 per month.
Note: Keep in mind that NordVPN has expanded beyond their standard subscriptions to include Plus and Complete options. These new subscriptions come with the optional benefits mentioned earlier. If you find these additional features beneficial, choosing either the Plus or Complete subscription may be a cost-effective alternative to subscribing to each service individually.
Additionally, NordVPN has a dedicated IP option you can add-on to your subscription. See other dedicated IP VPNs here.
Both NordVPN and Mullvad VPN accept a variety of payment methods. Mullvad accepts cash, Bitcoin, Bitcoin Cash, Monero, bank wire, credit card, PayPal, Swish, Giropay, Eps transfer, Bancontact, iDEAL, and Przelewy24.
Meanwhile, the image below shows the options NordVPN accepts: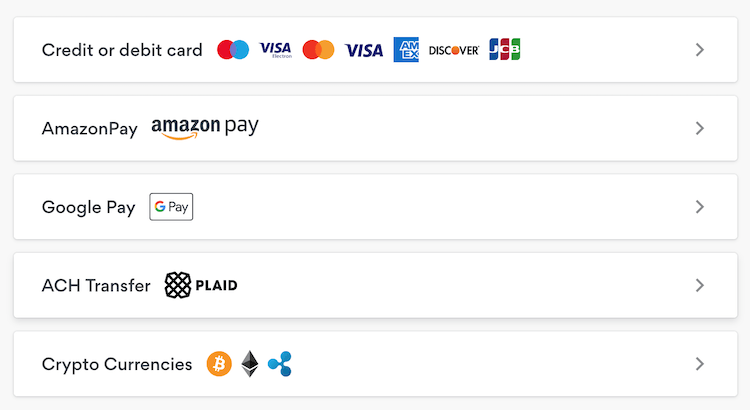 Additionally, both offer 30-day money-back guarantees, allowing users to trial their services before committing to a subscription.
While Mullvad has a lot going for it in this category, the fact that you can get a NordVPN subscription for $2.00+ per month less than a Mullvad subscription tips the tables in favor of NordVPN.
Pricing and subscription plan winner: NordVPN
---
Customer Support: Which VPN Offers Better Support?
Any VPN service should also focus on customer support, ensuring that users can obtain help when necessary. NordVPN provides superior customer support, offering 24/7 live chat support for quick and efficient assistance.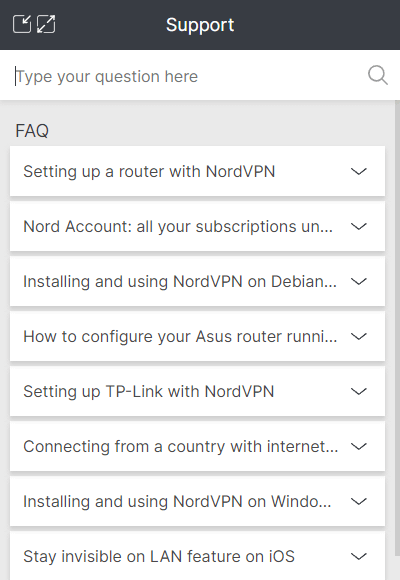 In contrast, Mullvad VPN has an extensive Help Center but only offers email support, which is not as responsive or convenient as live chat support. Given the importance of timely and effective customer support in addressing user concerns, NordVPN's 24/7 live chat support gives it a clear advantage over Mullvad VPN in this aspect.
Customer Support winner: NordVPN
---
Value: Is NordVPN or Mullvad VPN a Better Value?
Evaluating the overall value of NordVPN and Mullvad involves considering factors like features, speed, security, and pricing. NordVPN offers a more comprehensive set of features compared to Mullvad, such as a much larger server network with more types of specialized servers, and 24/7 live chat customer support.
In addition, NordVPN outperforms Mullvad VPN in terms of speed and offers a more cost-effective pricing structure, particularly for longer subscription plans. Given these factors, a NordVPN comparison with Mullvad VPN shows that NordVPN emerges as the better overall option, providing users with a reliable, feature-rich, and secure VPN experience at a competitive price.
Value winner: NordVPN
---
Conclusion
In conclusion, our comprehensive comparison of Mullvad vs NordVPN has shown that NordVPN emerges as the superior option in terms of features, speed, security, pricing, and overall value. here are the winners in each category we tested:
VPN Apps – NordVPN
Speed – NordVPN
Feature Set – NordVPN
Security and Privacy – NordVPN
Logging Policies and Audits – Tie
Jurisdiction – NordVPN
Usability – NordVPN
Streaming – NordVPN
Torrenting – NordVPN
Pricing and Subscription Plans – NordVPN
Customer Support – NordVPN
Value – NordVPN
While Mullvad VPN is a strong contender with robust security features and a focus on privacy, NordVPN's comprehensive functionality, faster performance, and competitive pricing make it the better choice for users seeking a reliable, secure, and versatile VPN solution.
The coupon below will give you the best savings on NordVPN.
NordVPN's Cyber Deal is live:

Get 68% Off NordVPN with the coupon below plus 3 months FREE, no activation code needed:
(Coupon is applied automatically; 30 day money-back guarantee.)
---
Frequently Asked Questions
Here are some of the questions that come up frequently when comparing NordVPN and Mullvad VPN.
Is Mullvad better than NordVPN?
Overall, NordVPN is the better choice than Mullvad as it is faster, cheaper, has more advanced features, and is better at streaming and torrenting.
Is Mullvad trustworthy?
Mullvad is a reliable choice that puts security and privacy above all else. It keeps no logs, doesn't collect any personal information, and uses the latest technology to make sure internet traffic is untraceable, making it one of the safest and most private VPNs available.
Is NordVPN actually the best?
NordVPN is an award-winning VPN provider, offering strong encryption, a multiply-audited no-log policy, fast speeds through their proprietary NordLynx tunneling protocol, and 5,800+ servers located in 60 countries. With all these features, it is no surprise that NordVPN is one of the best VPNs on the market.
Which VPN has better streaming capabilities for platforms like Netflix?
NordVPN offers superior streaming capabilities for platforms like Netflix, as well as consistently unblocking popular services such as Amazon Prime, Hulu, BBC iPlayer and more.
---
This NordVPN vs Mullvad VPN comparison was last updated on September 14, 2023.