Some VPN services cater to people who just want something that works and don't care about details like VPN protocols and encryption algorithms. Others seem geared more toward experienced VPN users who understand and want control over the technical side of their VPN. TorGuard VPN seems to fit into this second category — but with a catch.
In this TorGuard VPN review, we'll take a close look and examine all the test results. We've cataloged the good, and the bad, with the goal of helping you decide whether this might be the right VPN for you. TorGuard comes with a mix of pros and cons that you'll want to first consider before signing up.
This table highlights the key facts about TorGuard VPN:
| | |
| --- | --- |
| Website | TorGuard.net |
| Location | United States |
| Servers | 3,000+ |
| Countries | 50 |
| Logs | No logs |
| Torrenting | Restricted* |
| Netflix | Limited** |
| Support | Knowledge Base; email (no chat) |
| Apps for | Windows, macOS, Linux, Android, iOS |
| Price | $5.00 |
| Best Deal | 50% Off (Use Code: RP50) |
*As a US VPN service, TorGuard was sued in a US court for copyright violations committed by users on its network. Unfortunately, as part of the settlement, TorGuard now blocks torrenting on all US servers.
**If you want to access Netflix and other streaming services with TorGuard, you will need to purchase a "streaming bundle" add-on for $7.99 per month. This significantly increases the cost of the VPN for anyone wanting to use it for streaming.
TorGuard VPN overview
We tested the core TorGuard Anonymous VPN Service with particular emphasis on performance and how it protects your privacy. Here's what we found:
+ Pros
Strong encryption and secure VPN protocols
3,000+ servers in 50+ countries
Support for Windows, macOS, Linux, Android, iOS, browsers, and routers
No IP address or DNS leaks detected
Multiple payment methods including Bitcoin
Pre-flashed VPN routers available
Additional features to customize your experience
– Cons
Buggy VPN apps
Average speeds
Privacy concerns (US jurisdiction)
Streaming support for an added fee
Limited refund window with some exceptions
TorGuard VPN does a lot right, but it also comes with drawbacks, so let's take a closer look.
TorGuard speed tests
In theory, TorGuard should be fast, especially with support for WireGuard. In fact, we have seen other TorGuard reviews mention good speeds. Indeed, their website claims that TorGuard is the fastest VPN on the market.

To put it to the test, we downloaded the latest TorGuard VPN apps and ran speed tests with servers around the US and UK. All tests were conducted using a baseline speed of about 500 Mbps.
Note: At the time of this review, we found that TorGuard's implementation of WireGuard VPN was inoperable, constantly returning connection errors. Therefore we could not run WireGuard speed tests.
Seattle was the closest server to my location, but the speeds were quite slow, around 50 Mbps.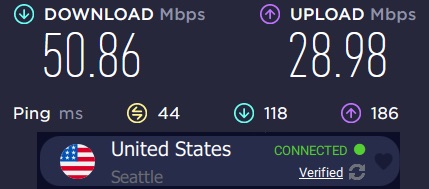 Considering my baseline speed of 500 Mbps, I would expect much faster speeds from TorGuard, but that was not the case for this test location.
Next, I tested a server in Los Angeles and the speed test results were even slower at around 9 Mbps: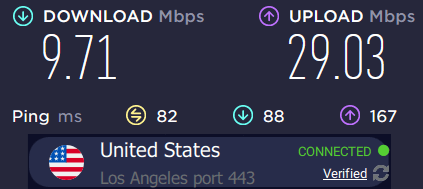 These are even slower speed test results and not what I would expect from TorGuard VPN.
The last server I tested in the US was located in New York: 47 Mbps.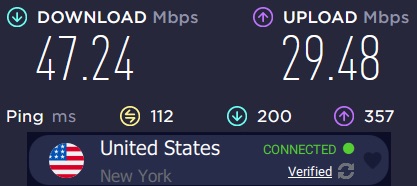 This is another slow test result, making it similar to the other US locations.
Finally, I tested a server in the United Kingdom. Here is the London, UK server at around 23 Mbps.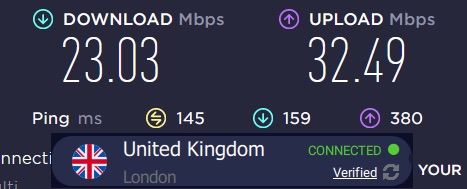 Overall, these are very slow speeds and not what I was expecting.
In our speed tests for a previous TorGuard review, speeds were consistently around 200 Mbps or more, which was good. With the latest round of speed tests, the WireGuard protocol continued to not work correctly and speeds have gotten much slower.
Perhaps if WireGuard starts working better (for us) speed test results will improve. In our WireGuard vs OpenVPN comparison, WireGuard outperformed OpenVPN by a sizable margin.
It's clear that TorGuard is not the fastest VPN we have tested and performance is a big area to improve.
If you're looking for an even faster VPN, we'd recommend checking out NordVPN with the WireGuard protocol. We were able to hit speeds up to 445 Mbps in tests for the NordVPN vs TorGuard comparison.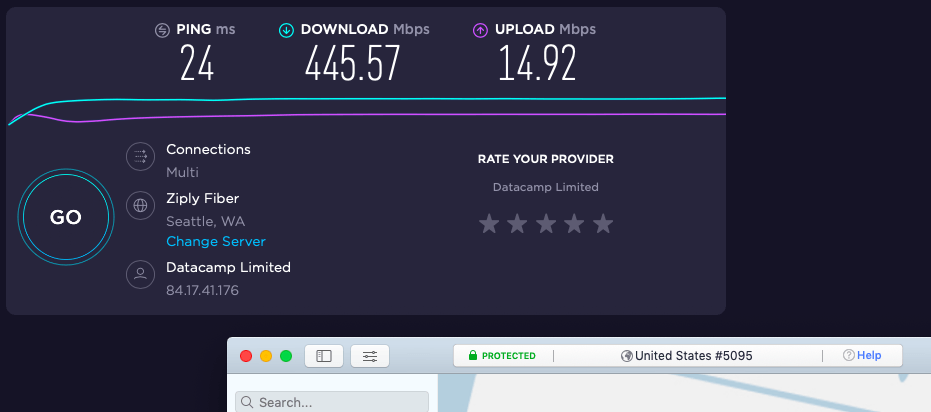 Get more info on NordVPN with WireGuard here >
TorGuard servers
The TorGuard network of VPN servers numbers more than 3,000 servers. They are located in 68 locations spread across more than 50 countries. Their network includes some countries that most VPN services don't support, such as Moldova and the UAE (see the best VPNs for UAE).
The size of TorGuard's network is on par with many other leading VPN services, including NordVPN and Surfshark.
Supported devices
TorGuard VPN provides support for the top desktop and mobile operating systems: Windows, Mac OS, Linux, Android, and iOS. They also have browser extensions for Firefox and Chrome. These proxies can change your IP address within the browser only and do not include the encryption of the full VPN.
On the hardware side, they support DD-WRT and Tomato routers, along with pfsense.
Finally, TorGuard offers a collection of OpenVPN and DD-WRT configuration files and scripts. You could use these to connect TorGuard to VPN routers such as the Vilfo, which can work with any OpenVPN-capable VPN service, as long as a configuration file is available.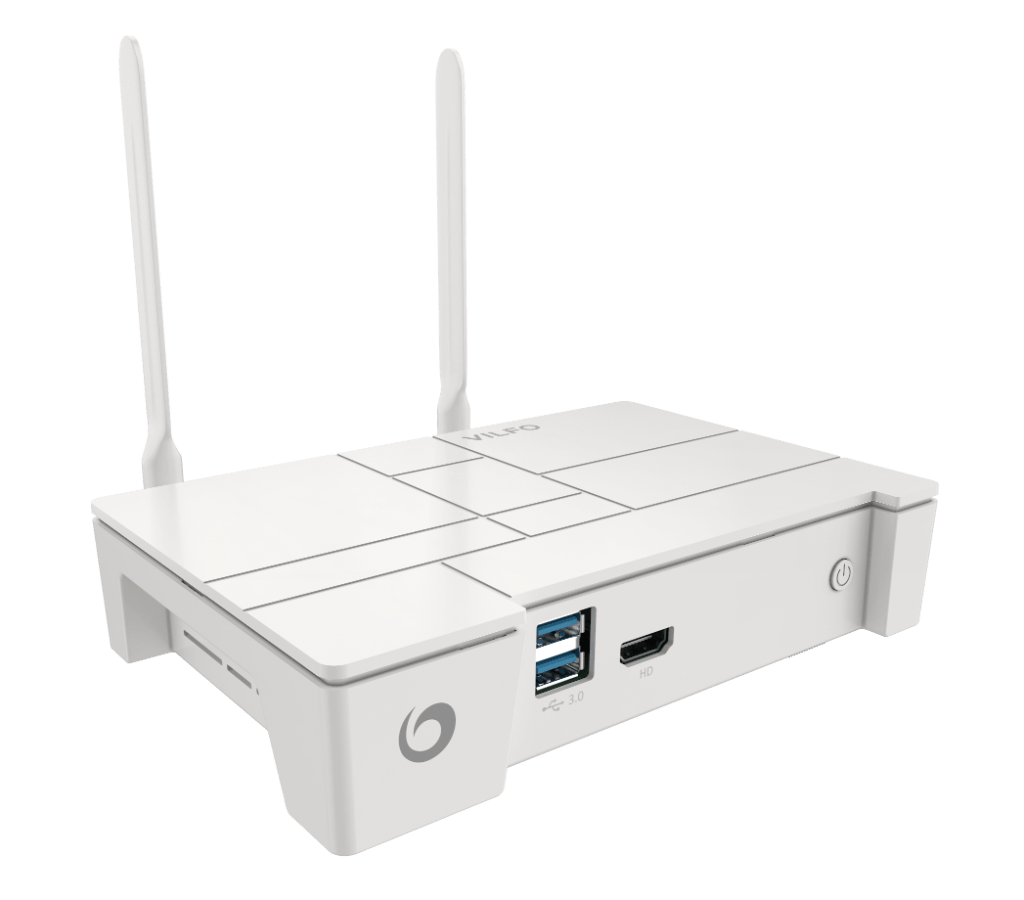 In short, you can use the TorGuard VPN with a wider range of hardware and software than the typical VPN.
TorGuard VPN apps
It appears that the TorGuard team focuses most of their effort on the technical side of the business, and caters more toward technical users. This can best be seen in their VPN clients, which are rich in technical options but this may be a case of complexity causing problems.
Here is what the Windows VPN app looks like: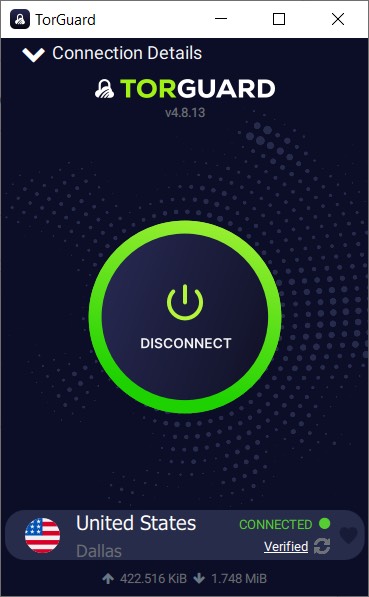 One thing that really bothers me with TorGuard apps is that the app is basically locked when connected to a VPN server. So when you are connected to a server, the app prevents you from being able to:
Check servers or switch VPN servers (you must completely disconnect before you can even click the server list!)
Check settings and preferences (the settings and preferences are not even accessible when you are connected to a VPN server)
This unfortunately leaves users exposed or disconnected whenever they want to switch servers or adjust settings. It is also extremely annoying and time-consuming. With other VPNs, such as ExpressVPN and NordVPN, you can switch servers instantly on the fly in one click. With TorGuard, however, it will take some time. First, you will need to disconnect, then you can open the server list, then select a server, then click connect.
To sum up this functionality in one word: clunky.
App problems
Now let's move on to the bugs — and there were a lot of bugs with the new TorGuard VPN apps we tested. Before we dive in, it's important to note that we used the exact same machine for testing as previous TorGuard reviews, and there were previously zero errors or bugs (with the old apps).
When trying to connect to a VPN server, it would often take a long time (5 seconds or more) and a red error message would display at the bottom of the VPN app that would say: "Connecting to TorGuard is taking unusually long, please check your firewall." But again, there were no issues with the firewall and the previous TorGuard app worked just fine.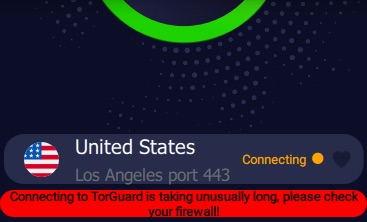 There were also random "TorGuard VPN Fatal Error" messages that would appear randomly with different servers we were testing.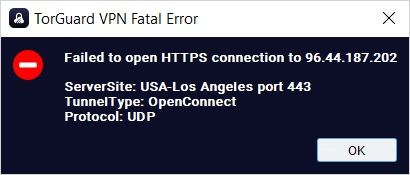 Lastly, there was also the random TorGuard connection error that would occasionally make an appearance:

These errors and bugs seemed to be random. Deleting every single VPN app off the computer, double-checking the firewall settings, and reinstalling the app did not fix the issues. (And no, the computer does not have an antivirus running that could have been interfering in the background.)
Hopefully, all of these bugs and errors with TorGuard's VPN apps can be fixed with future updates.
We did not spend too much time testing the iPhone VPN apps, but you can see our picks for the best VPN for iPhone here. TorGuard's iPhone app has a pretty good rating right now on the Apple Store with 4.8 stars.
Two VPNs that offer simple and user-friendly apps (without bugs) are NordVPN and Private Internet Access.
Encryption and protocols
When it comes to the technical side of things, TorGuard VPN is very strong. They utilize strong encryption standards together with secure VPN protocols. Here's what they offer:
VPN protocols: OpenVPN, IKEv2, L2TP, IPSec, plus the following stealth protocols: OpenVPN Stealth, ShadowSocks, Stunnel, and AnyConnect (a.k.a. OpenConnect).
TorGuard also supports the WireGuard VPN protocol, which is integrated directly into the clients. Just select WireGuard in the Tunnel Type drop-down list and go. Unfortunately, we found problems with this implementation, which we'll discuss below in the cons section.
Encryption: AES-128, AES-256, and Blowfish. The addition of full WireGuard support brings ChaCha20 to the list of supported ciphers.
Fortunately, the apps give you lots of customization options to select protocols, preferences, DNS options, kill switches, and other tweaks, as you can see below.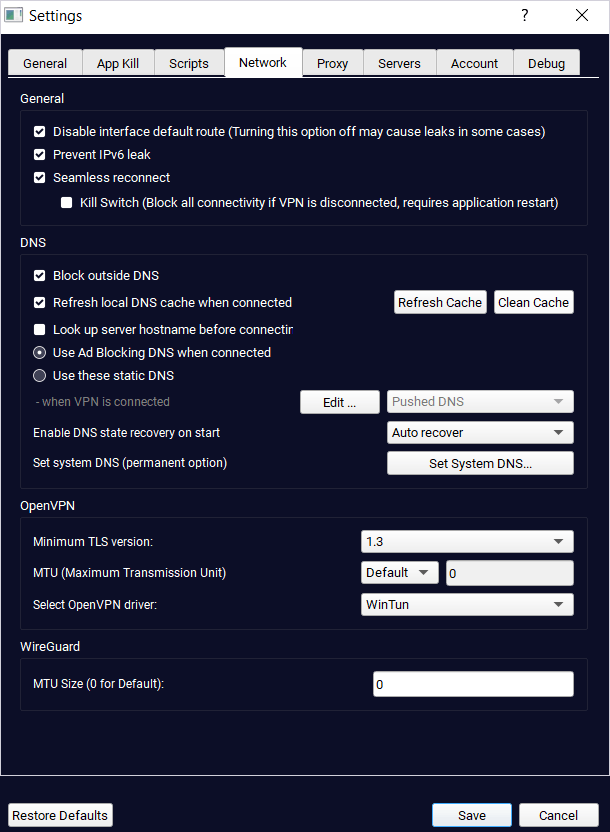 Their support for eight simultaneous connections is generous compared to most VPN services. However, some services offer an unlimited number of connections, as noted in the Surfshark review.
>>See all TorGuard features here >>
No IP address or DNS leaks detected
Applying our standard set of VPN tests against TorGuard, we weren't able to find any leaks of any kind. You can see the IP address in the leak tests matches up with the VPN's IP address and location in the VPN client on the right. Further strengthening TorGuard is the built-in VPN kill switch that prevents any leaks.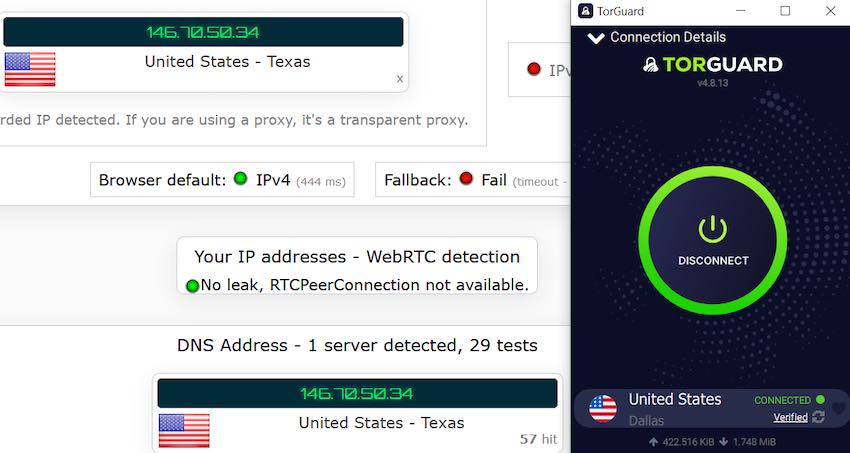 Likewise, the TorGuard VPN Android app was leak-free. It did not, however, make it onto our list of the best VPNs for Android.
Multiple payment methods (with a catch)
You have a good range of payment options if you decide to get a TorGuard VPN subscription. Beyond the usual credit cards, you can pay with cryptocurrencies, Paymentwall (a global payment service), Amazon Pay, and TorGuard gift cards.

It's also important to note that TorGuard offers anonymous payment options, including Bitcoin, other cryptocurrencies, and even gift cards. This gives you a way to purchase your VPN subscription without any money trail back to your real identity.
Warning: TorGuard will not offer refunds if you choose to pay with cryptocurrencies or gift cards! We found these exceptions and fine print when examining the Terms of Service, as we'll explain further below. Most VPNs will offer refunds on all payment methods, as we noted in the Surfshark vs ExpressVPN comparison.
Pre-flashed VPN routers available
Another potential benefit to going with TorGuard VPN is the availability of a large selection of VPN routers pre-flashed to run with the service. We didn't get a chance to test one of these routers for this review.
If you are interested in a router that comes ready to run TorGuard right out of the box, you can get more information on their website here.
Optional features
While TorGuard doesn't offer some of the more advanced VPN features of other services (split tunneling, for example) they do give you some options for customizing your experience. These include:
The separate streaming IP addresses we discussed earlier
Specialized IP addresses including dedicated, streaming, sports, and residential
A range of business VPN plans
Startup scripts that run within their VPN clients
Note: Two VPNs that offer split tunneling are CyberGhost and ExpressVPN. A split tunneling feature allows you to route certain apps or websites outside of the VPN tunnel.
TorGuard Private VPN Cloud
Perhaps the biggest update to TorGuard is outside of their Anonymous VPN. It is their Private VPN Cloud. According to TorGuard, the most popular use of this feature is to connect all your devices to the internet through your Private VPN Cloud. The result (shown below) is that all your devices get assigned the same anonymous VPN IP address.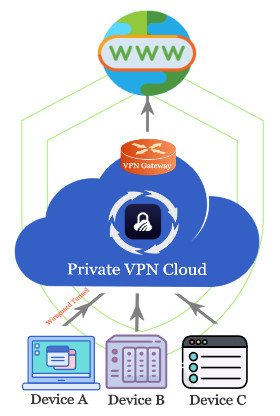 The private cloud can also be used to interconnect all your devices within a private cloud while at the same time allowing each device to connect to the internet independently. In this configuration, TorGuard's Private VPN Cloud functions similarly to NordVPN's MeshNet.
More technically inclined users can also use this private cloud service to do things like self-host web apps or containerized Docker apps. It will be interesting to see how well services like the Private VPN Cloud and Meshnet are adopted over the next few years.
TorGuard VPN pricing options
TorGuard pricing is a bit convoluted. This is because TorGuard does not just offer VPN services, they also offer a secure and private email option, as well as VPN routers. Plus, they offer numerous extra features, bundles, and add-ons, to make for a rather confusing buying experience.
To navigate the pricing page, you will need to first select what "Product Group" you want to go with. There are these options: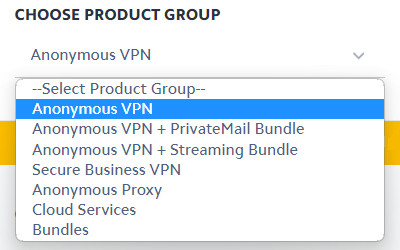 Each Product Group will have its own Plans to choose from. Assuming you go with the Anonymous VPN plan only, you will then have these Plans to choose from. Step two is selecting which of the Plans you want.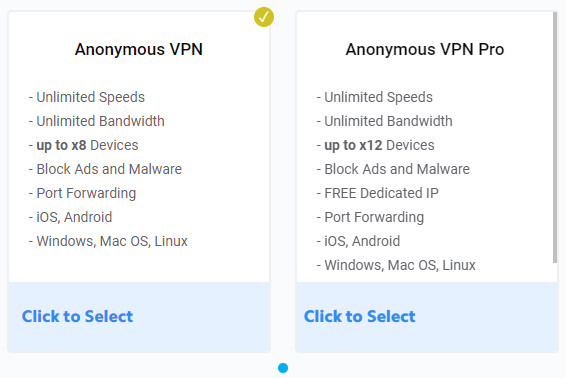 Third, you will need to choose your billing cycle. There are discounts for longer durations, and TorGuard also offers VPN coupons at select times of the year (such as Black Friday).
Next, you will need to navigate through the different add-ons that are available. Depending on the Plan you select, the available add-ons may include:
Dedicated streaming IP
Dedicated residential IP
Dedicated VPN instance
VPN router
Having a VPN with a dedicated IP may be useful in some circumstances, but for most people, it's probably not needed.
Finally, you will need to enter your billing information and pay. While the ordering form is complex with a labyrinth of options, we do have some good news: TorGuard is offering a 50%-off for-life deal.
Get 50% off for life
To get 50% off for life, just go to the TorGuard website here, then enter the coupon code below for any subscription plan.
50% OFF TorGuard Coupon Code
Get 50% off FOR LIFE when you use this coupon code:
RP50
Now, let's turn our attention to the refund window.
Limited refund window with many exceptions
The TorGuard refund policy rates poorly compared to those of the leading VPN services. While most give you 30 days, here you get 7. And only certain items are refundable. The policy is complicated, so instead of trying to describe it, we've included the entire policy below:
If you are less than 100% satisfied with the TorGuard.net VPN and Proxy services, we will gladly refund your payment if the refund is requested within seven (7) days from the date of the purchase, all Dedicated IP's, Streaming or Residential IP's are excluded from the refund. Requests made later than the 7 day purchase date window will be denied. Refunds can be denied within the 7 day period in certain cases. Refunds can also be withheld in the event of a terms of service violation. Gift cards and Crypto Payments cannot be refunded, they also cannot be refunded to alternative gateways, cards that cannot be refunded to the source will be applied as a credit on your TorGuard account.
As you can see, there are numerous clauses, exceptions, and barriers that prevent you from getting all of your money back. Meanwhile, leading VPNs such as NordVPN, ExpressVPN, and Surfshark, all offer a full 30-day money-back guarantee without all of these exceptions and clauses.
All of the exceptions and clauses where refunds are denied are noteworthy.
Proceed with caution.
Unclear VPN data collection policies
TorGuard's Privacy Policy lays out the information they collect and how they use the data. The policy states that they handle your data in accordance with Europe's GDPR (General Data Protection Regulation). This is good.
However, they appear to be using Google Analytics to collect anonymized data, which we don't like. In addition, they collect Apache Webserver logs, which are "purged regularly." Finally, they state that they do not collect or log any data from the VPN and proxy services, which of course is good.
As seems to be the case with most US-based services, the Terms of Service is full of legalese protecting the company from liability and binding the user to the terms of the DMCA (Digital Millennium Copyright Act).
It would be helpful if the company provided more details on the data it collects, including how long it retains such data. This is particularly important in light of where the company is based.
Based in the US (bad privacy jurisdiction)
Whatever your feelings about the United States as a place to live, the country is not a good location for a VPN or any other business involving privacy.
Many of the most active international surveillance organizations were created by the United States. The government has vast legal and perhaps extra-legal surveillance powers over companies based in the country. One of those is the ability to force a company to spy on their customers, regardless of their own privacy policies and terms of service. As part of these powers, they can even force the company to do this surveillance in secret, pretending to honor their policies while passing data to the NSA or other government agencies.
The legal situation in the United States is one of the major reasons that leading VPN services like ExpressVPN and NordVPN are not based in the US or the UK.
Some people dismiss the risks of a "Five Eyes" VPN. But there have been numerous cases where privacy-focused companies have been forced to collect logs on their users:
And these are just the examples that we know about.
Limited streaming support – unless you pay extra for the "Streaming Bundle"
The TorGuard VPN does support streaming and torrenting. As a matter of fact, their name, TorGuard, refers to their support for using a VPN for torrenting, rather than any connection to the Tor anonymity network. But their approach is different than that of other services.
The basic VPN isn't particularly good at streaming. For people who need reliable streaming support, TorGuard offers "streaming IP addresses" located in any of 12 locations around the world. This sounds like a great idea — get an IP address that isn't associated with a VPN so you can stream without worry.
But there are a few problems with this approach. First, each such IP address costs an additional $7.99 per month. That greatly drives up the price of the overall service.
Second, you can't use these IP addresses for torrenting. According to the website,
They are designed for general use and streaming your favourite services – (Non-Refundable + No Torrents)

We can't guarantee these IP's will work for any services outside of streaming networks – they are not designed for anything other than streaming or general browsing.
Overall, we're not big fans of this approach. Considering that there are several VPNs that do a good job defeating geo-blocking without charging you extra for the ability, we recommend checking these best VPNs for streaming if you need to defeat geo-blocking.
There are also VPNs that work with Netflix – without having to pay for any add-ons or dedicated IPs. TorGuard also claims to work with Amazon Prime. But again, there are other VPNs for Amazon Prime that do not charge you for a streaming bundle.
TorGuard VPN interesting FACTs
Finally, let's look at some additional interesting facts about the TorGuard.
TorGuard VPN and VPNetworks LLC (background info)
TorGuard's parent company is VPNetworks LLC, which itself is part of the Data Protection Services LLC holding company. Both VPNetworks and Data Protection Services LLC are based in Orlando, Florida, USA.
According to the Data Protection Services LLC website, the holding company owns TorGuard VPN, Private-Email, and PrivateRouter, the company that sells pre-flashed TorGuard routers.
Offshore to Nevis, now back in the USA
In 2013 it appears that TorGuard moved its business structure offshore to Nevis. This was presumably done to better protect user data in the wake of the 2013 surveillance revelations.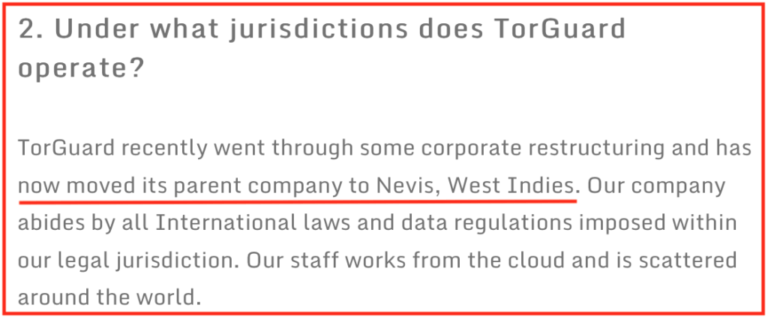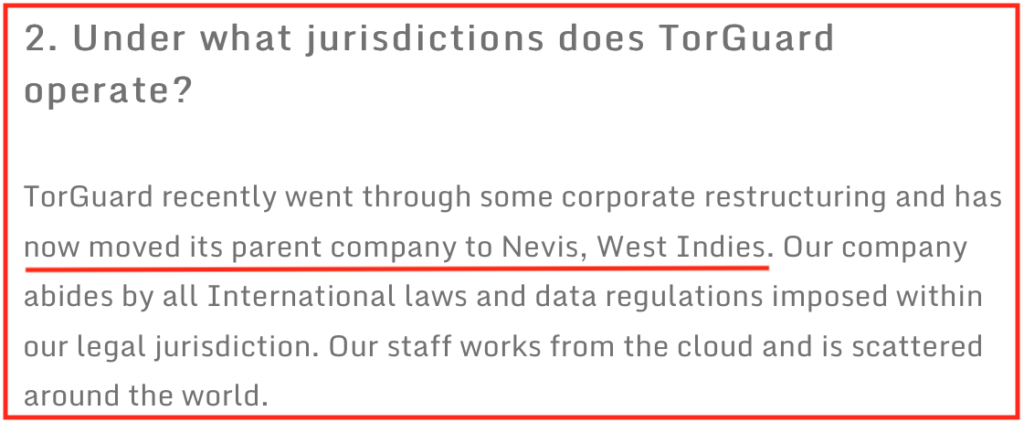 At some point, however, TorGuard decided to move the corporate structure back to the United States.
TorGuard customer support
While you will hopefully never need customer support, if you do, TorGuard offers a full range of contact points. This includes all the usual social media channels, email, and a US-only toll-free phone line. Beyond these, they also offer an FAQ page, a knowledge base, a community forum, and a YouTube channel.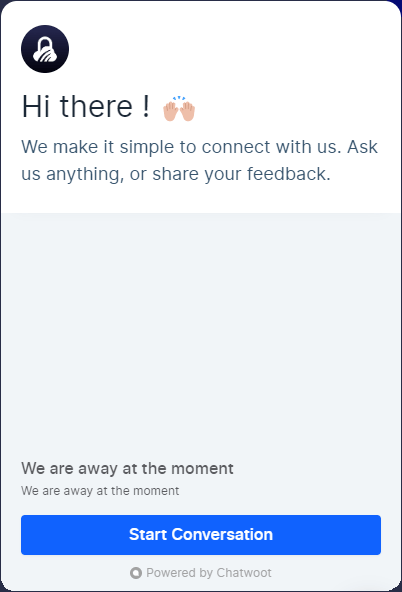 The team also has a good reputation around the web for their fast, helpful support. This is particularly important since TorGuard is less user-friendly than many other VPN services.
TorGuard FAQ
Here are some frequently asked questions about using TorGuard:
Is TorGuard good for streaming?
TorGuard is not a good VPN for streaming. There are three reasons for this. First, TorGuard does not do a good job of unblocking Netflix and other streaming services. Second, TorGuard is slow. This means that it could have problems streaming content fast enough to display video without jitters, delays, and other problems.
Third, you can only stream content using special TorGuard streaming servers, which have a substantial additional monthly fee, currently $7.99 per month.
Is TorGuard good for torrenting?
TorGuard is not good for torrenting if you live in the United States. As of early 2022, TorGuard banned torrenting on all their US servers. Why? The company settled a piracy lawsuit by promising to "commercially reasonable efforts to block BitTorrent traffic" on its US servers.


TorGuard users also report that BitTorrent traffic is blocked on US servers:


Grab another VPN for torrenting.
Is TorGuard safe and secure?
TorGuard uses strong encryption and doesn't leak your data to the internet. However, its location in the United States means that the government can force the company to secretly log your data and hand that data over to anyone the government specifies.
TorGuard VPN review conclusion
The TorGuard VPN has a lot of technical strengths. It could well appeal to users who need detailed control over VPN protocols and other technical aspects of their VPN connection. But this is really the only type of user who should consider TorGuard.
If that does not describe you, we recommend you consider a different VPN service. There are numerous VPNs available that we think would better serve general VPN users.
Additionally, if you are a privacy-focused user who wants a VPN that's located in a good privacy jurisdiction, then TorGuard does not fit the bill. As we've seen with IPVanish, even a "no logs" VPN can be forced to collect data for the FBI (government agencies).
You can also check out other alternatives below.
Want to give TorGuard VPN a try?
Best alternatives to TorGuard in 2023
Click the VPN name below to read our full review – or grab the discount for the best savings. All three of these VPNs have a 30-day money-back guarantee giving you plenty of time to test them for yourself.
And lastly, you can get more info on the top recommendations in our best VPN report.
This TorGuard review was last updated on September 7, 2023 to fix minor errors.