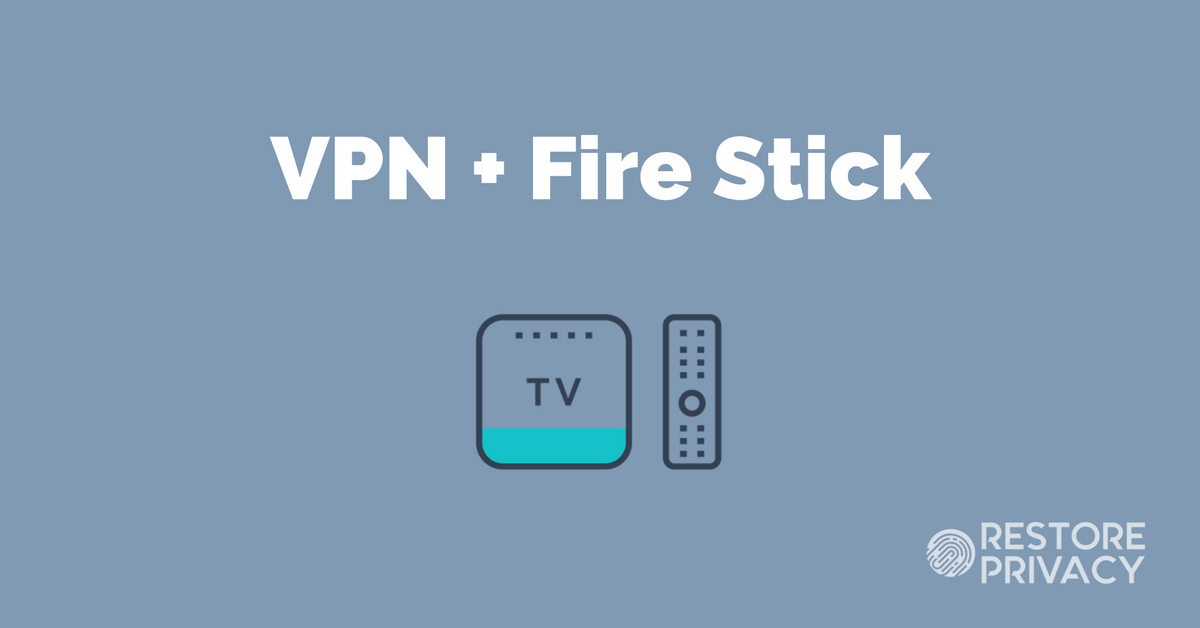 Using a VPN service on your Fire Stick or Fire TV is a great idea that offers many benefits. The top three recommendations for using a VPN on a Fire Stick or Fire TV are:
VPNArea (live chat support)
ExpressVPN (live chat support)
But before we examine these VPN providers, let's take a closer look at why you need a VPN with a fire stick.
There are three main reasons for using a VPN service with their Fire Stick or Fire TV:
Stop your ISP from spying on your browsing activity (which is legal in the US, UK, Australia and many other parts of the world).
Get around geographic restrictions to easily access blocked content.
Protect yourself from potential legal issues.
As we discussed in the Kodi VPN guide, streaming is often a grey area. But even more concerning, the consequences for copyright violations can be huge (up to 10 years in jail in the US and UK). Governments and industry are now also targeting streamers, whereas before they were mainly focused on torrenting and direct downloads.
Luckily, a good VPN service is the best solution for these issues because it will protect you through encryption.
Fire Stick VPN Limitations
It's important to point out that you can only use a VPN on a second generation Fire Stick. (The first generation does not support VPNs.)
One other issue to be aware of is that the current version of Fire Stick (second generation) is limited on processing power. Running a VPN on a fire stick requires lots of processing power (CPU) to encrypt/decrypt data. Therefore the lower CPU on the Fire Stick may slow down your speed.
If you can upgrade to Fire TV, you will likely notice better overall performance due to the faster 1.5 Ghz processor.

Another option for optimizing performance is to use a VPN on a router (and then connect your Fire Stick to the network as normal).
Once again, you will want a VPN router with higher CPU (greater than 1 Ghz, ideally 1.4 Ghz).
Best VPNs for Fire Stick or Fire TV
Many VPNs do not work well with Fire Stick and Fire TV because they don't have dedicated applications or support for the Fire Stick. After testing numerous options, here are the best VPNs for your Amazon Fire Stick or Fire TV:
---
$4.92
---
---
---
Install a VPN on a Fire Stick
In the steps below we will be using VPNArea (see the VPNArea review). VPNArea does very well with both privacy and streaming. It offers you many advanced features to ensure you stay protected online, while also giving you a VPN server network that is optimized for streaming.
See all VPNArea features here.
Note this setup will only work with a second generation Fire Stick or Fire TV.
Step 1: Go to your home screen of your Fire Stick (or Fire TV) and scroll to the right and select Settings.
Step 2: Once in Settings, go to the right and select Device, and then select Developer options from the menu.
Step 3: Find and select Apps from Unknown Sources. You will then see a popup window asking you to confirm.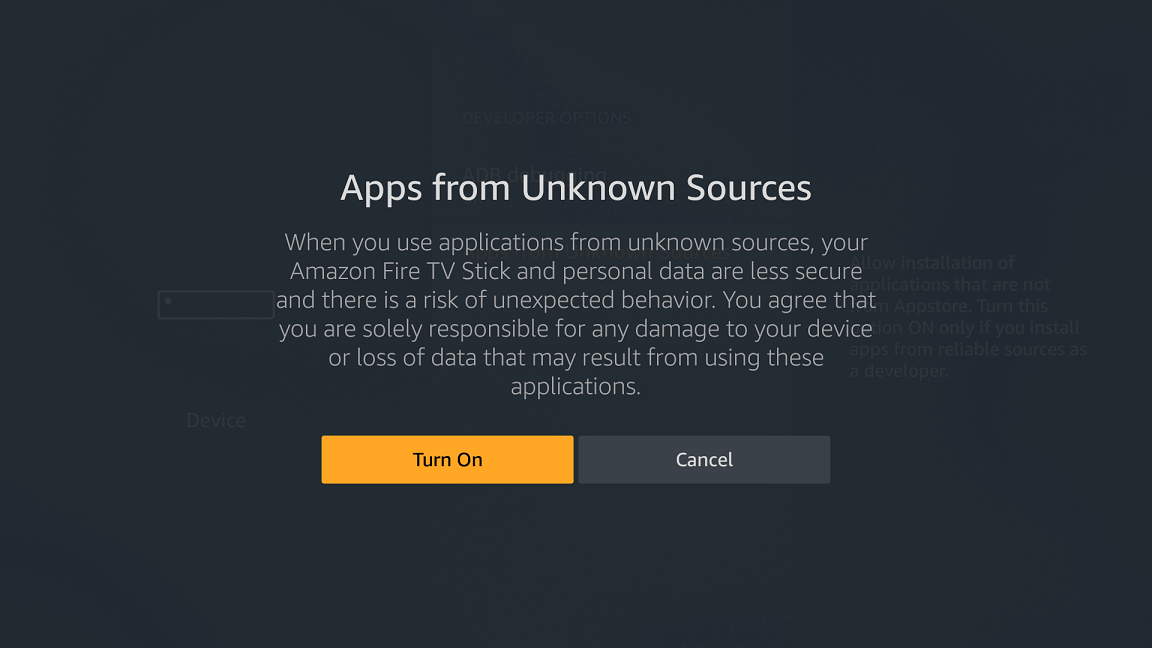 Confirm by clicking Turn On.
Step 4: Now return to the Home screen and go to Apps > Utilities> and then download the Downloader app.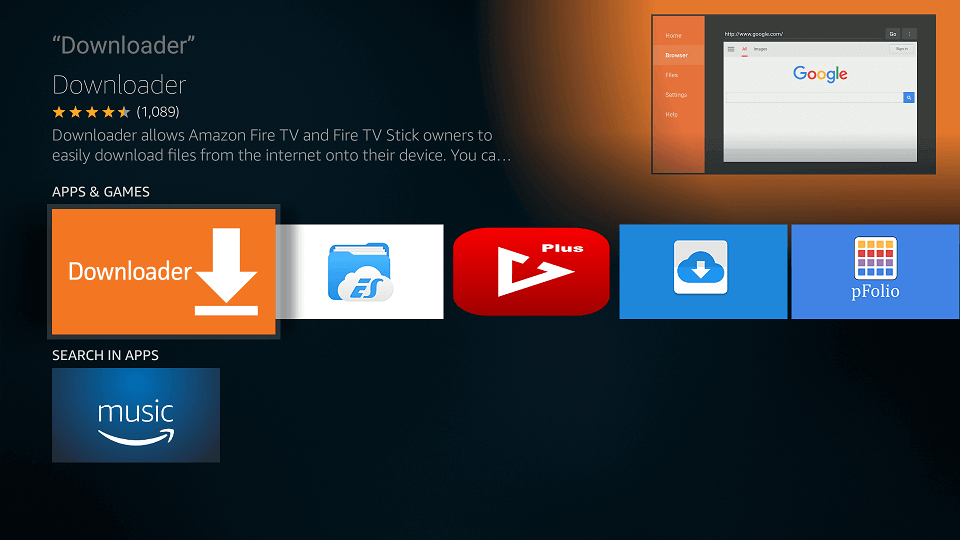 If you don't see the Downloader app in the Utilities area, just search for it with the Zoom icon/button, or hold the microphone button on the remote control and say "Search Downloader app" and release the microphone button.
Step 5: Now open the Downloader app (available in Home > My Apps) and then enter the URL:  https://vpnarea.com/vpnarea.apk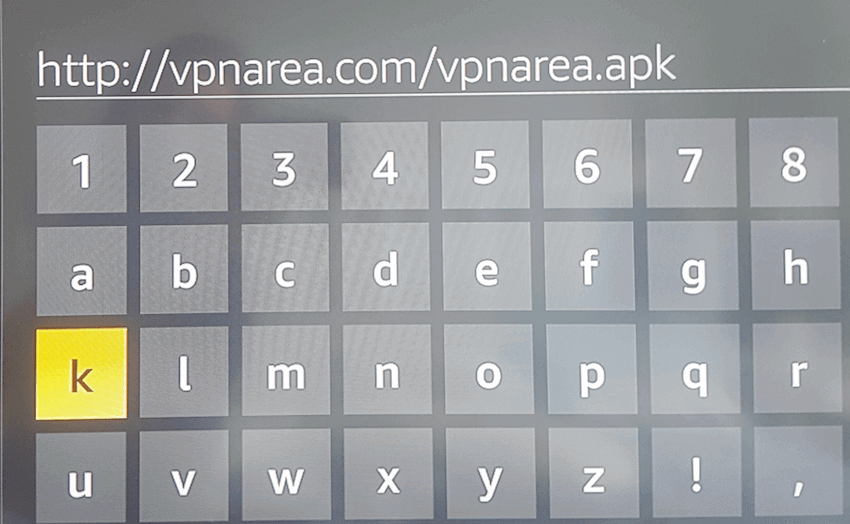 Step 6: Once the download finishes, you'll be asked if you want to "install this application?" – select INSTALL.
Step 7: After you have installed the application click OPEN. Now the VPNArea should open. At this point, the Menu button should be deleted by default, so just click the round select button on your remote control, which should bring up the VPNArea app menu.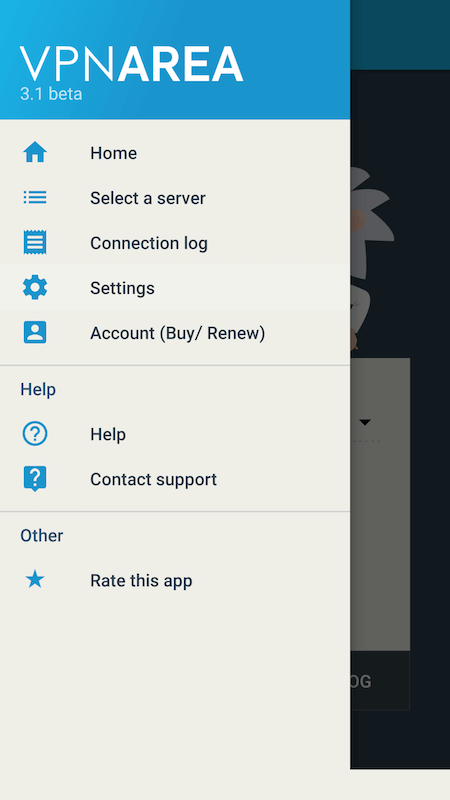 Step 8: Now click downward two times, and then again click the round select button on the remote control, which should take you to the Servers List. At this point you can select a server of your choice. (And as a general rule, the closer the server is to your location, the faster and more reliable the speed.)
Step 9: After selecting your server you will be taken back to the Home page. Now click downward two times and then one time to the right, you should see that the OFF button is selected. Click on it.
Now enter your VPNArea username (not email) and password. Finally, click downwards once and right once towards the OK button.
Step 10: You should now be connected to the VPN server you selected. You should see the green ON button verifying your connection status.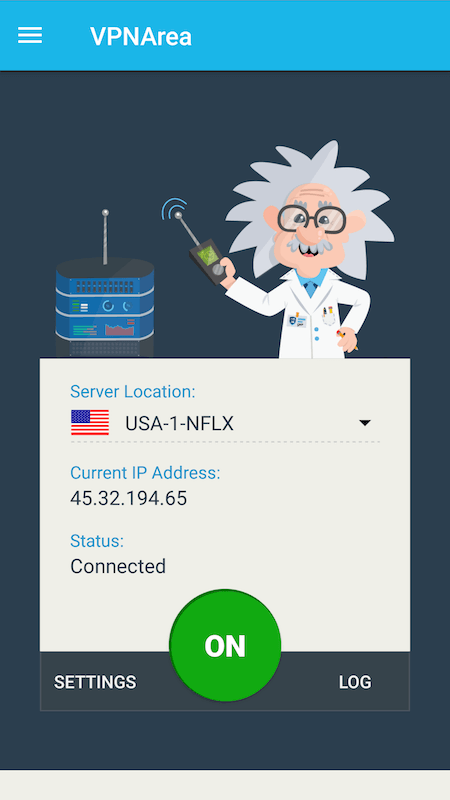 That's it! Enjoy your Amazon Fire Stick or Amazon Fire TV with VPNArea.
Tips for using a VPN with Fire Stick or Fire TV
To wrap things up, here are a few tips to get the most out of your Fire Stick or Fire TV while using a good VPN service:
Select the best server. Usually the best server will be the one nearest to you with the fewest users. This will help to ensure good overall speed and reliability, while also ensuring there is plenty of available bandwidth.
Your ISP is watching. As mentioned earlier, internet service providers can (and are!) legally recording user activity in the United States, UK, Australia, and much of Europe. Keep this in mind at all times and protect yourself accordingly.
Always use a VPN. Taking into consideration all of the various copyright laws, as well as the general loss of online privacy, it is a good idea to always use a VPN service. This will restore your internet privacy while also securing your electronic devices. And never use public WiFi without a VPN – it is no longer safe.
That's it for this guide on setting up a VPN with Fire Stick or Fire TV.
Enjoy your streaming and stay safe!
RECAP – Best VPN services for Fire Stick and Fire TV
---
$4.92
---
---
---
Amazon disclaimer: RestorePrivacy is a participant in the Amazon Services LLC Associates Program, an affiliate advertising program designed to provide a means for sites to earn advertising fees by advertising and linking to amazon.com.