Right now for Black Friday 2021, many VPN services are slashing prices and offering the best savings of the year. This guide highlights the best VPN Black Friday and Cyber Monday 2021 deals that are going on right now.
If you've been holding out for the Black Friday VPN sales, now is the time to purchase a VPN subscription to take advantage of the best savings of the year.
Some of the VPN discounts below are exclusive to the time around Black Friday and Cyber Monday 2021, while others are part of an ongoing offer. We're going to be regularly updating this guide with new information to reflect the best deals and latest info.
Here are the best Black Friday VPN deals that are available now:
NordVPN Black Friday Deal for 68% Off
| | |
| --- | --- |
| VPN | NordVPN |
| Based in | Panama |
| Logs | No logs (audited) |
| Price | $3.29/mo. |
| Support | 24/7 live chat |
| Refund | 30 days |
| Website | NordVPN.com |
NordVPN has officially launched its Cyber Month deal – and this year it is a good one.
They are offering a 68% discount on NordVPN with the two-year plan. This deal is automatically added to your subscription.
Note that you will need to select the two-year deal for the bonus gift to be activated, as you can see below:

While the free VPN plan (bonus gift) is a great deal on its own, there is an added bonus…
Discounted deals on NordPass and NordLocker when bundled with NordVPN
Do you want to load up on discounted cybersecurity tools? Well consider adding these two products:
Now here's the best part about this deal. Not only do you get three months added on to your NordVPN subscription for free, but you also get big discounts on NordPass and NordLocker, which are normally more expensive.
For Cyber Monday, you can bundle these products for the best savings by simply clicking the options on the checkout page. You can see this below, along with the discounted prices for both NordLocker and NordPass when you buy them with NordVPN:

This is a great opportunity to load up on cybersecurity tools that are at a very discounted price. (You won't see a better deal on NordVPN all year.)
Why go with Nord VPN on Black Friday?
Here are a few ways that NordVPN stands out from the crowd:
Strong security and encryption – NordVPN uses very strong security and encryption standards, while supporting the OpenVPN, IKEv2, and WireGuard protocols. All NordVPN apps include built-in leak protection (kill switch) settings to prevent any leaks and encrypt all traffic.
Best for streaming – NordVPN remains the best VPN for Netflix and streaming in general, with support for a huge number of streaming websites. They also support many different types of streaming devices, from computers, tablets and phones, to routers, gaming systems, and even Smart TVs.
WireGuard – NordVPN is one of the few services that offers full WireGuard VPN support directly in all major apps. WireGuard offers much faster speeds and better security over legacy VPN protocols.
Fastest VPN – NordVPN is officially the fastest VPN we have tested. We have hit speeds of 445 Mbps using NordVPN with the WireGuard protocol (NordLynx) on servers in the United States.
Specialty servers – NordVPN offers many specialty servers for different use cases: double-VPN servers that encrypt traffic over two hops; Tor-over-VPN servers that encrypt traffic with the VPN server and the Tor network; Obfuscated servers to get around VPN blocks; P2P servers that are optimized for torrenting.
CyberSec – The CyberSec feature will block ads, trackers, malware, and phishing domains. This is a secure and lightweight blocker that's activated right in the VPN app.
User-friendly apps – NordVPN offers reliable and user-friendly app for all major devices and operating systems. In addition to supporting desktop, tablet, and mobile operating systems, NordVPN also supports routers, gaming systems, TVs, and more. They even have browser extensions.
Excellent support and refund policy – Lastly, if you are having any issues getting NordVPN setup, simply connect with one of the 24/7 live chat support specialists. And if you aren't happy with NordVPN, just cancel within 30 days to get a full 100% refund of your purchase.
NordVPN is already one of the best cheap VPNs you can get, and the Cyber Monday discount for 2021 with the bundled products only sweetens the deal.
We are also tracking these discounts with our dedicated NordVPN Black Friday coupon page.
---
Surfshark VPN: 83% Off Black Friday Savings
| | |
| --- | --- |
| VPN | Surfshark |
| Based in | The Netherlands |
| Logs | No logs |
| Price | $2.30/mo. |
| Support | 24/7 live chat |
| Refund | 30 days |
| Website | Surfshark.com |
For Black Friday 2021, Surfshark VPN is now offering an 83% off discount, along with an extra three months for free. You can take advantage of the 83% discount right now through the button above. This will automatically add three months on to your two-year subscription.
The current Surfshark Cyber Monday deal is the same one they offered last year, with the three months free bonus. And as you will see below, it is the same Cyber Monday deal we find with ExpressVPN. Let's now address an important question:
Why go with Surfshark VPN this Cyber Monday?
Answer: Surfshark is one of the best values you will find. Here's why:
Lowest prices for a high-quality VPN service.
Excellent security and privacy features, including double-VPN servers, leak protection, and obfuscation features.
Double-VPN servers that encrypt traffic
CleanWeb feature to block ads, trackers, and malware domains.
Camouflage mode to conceal VPN traffic and get around any kind of VPN blocks.
24/7 access to Netflix, Hulu, Amazon Prime, BBC iPlayer, and many other streaming services.
Full support for the WireGuard VPN protocol, providing excellent speeds and upgraded security.
Secure and user-friendly apps for all major operating systems and devices.
With the latest round of tests for the Surfshark review, we were able to hit up to 397 Mbps download speeds. This is one of the fastest VPNs we have tested. And the clean, minimal, user-friendly apps are a big advantage of Surfshark as well.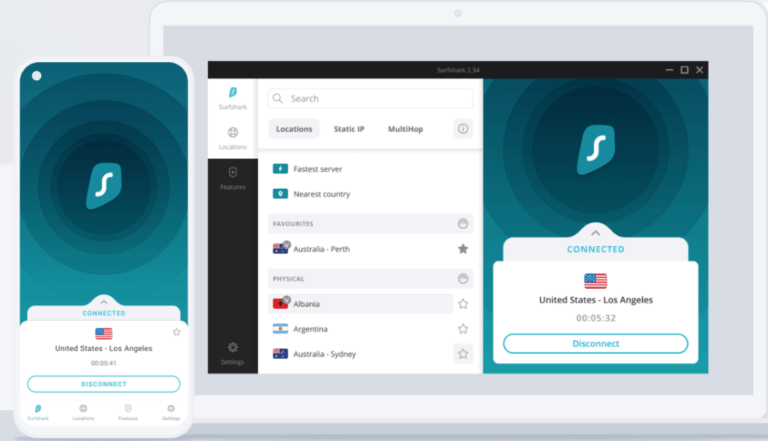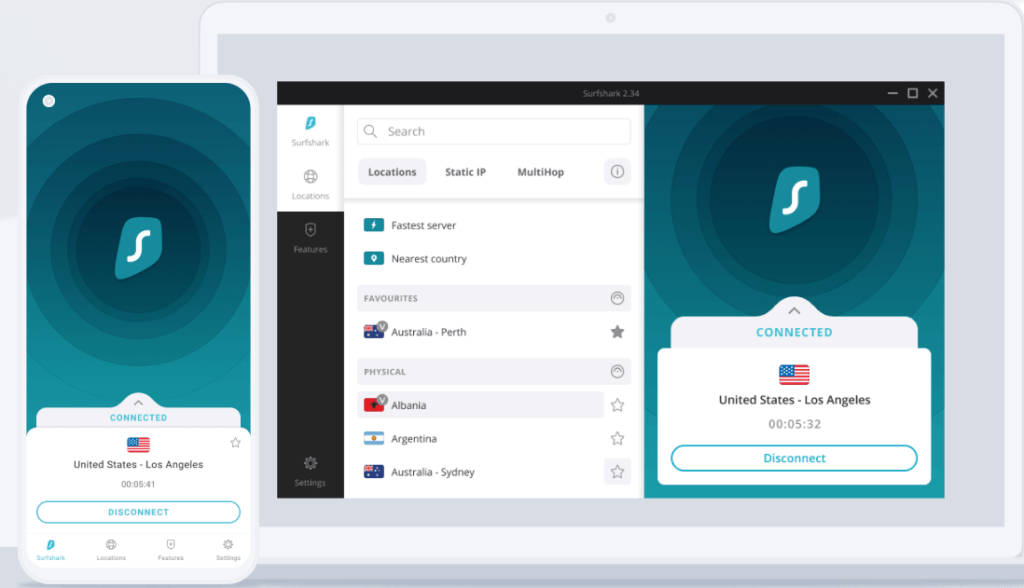 In short, Surfshark VPN packs a punch. And with the implementation of WireGuard into the Surfshark VPN apps, this VPN is faster than ever before. It is also a cheaper option than other leading VPN services, such as NordVPN and ExpressVPN.
See also the Surfshark Black Friday page for additional information about these seasonal discounts and deals.
---
ExpressVPN 49% OFF plus 3 Months FREE
| | |
| --- | --- |
| VPN | ExpressVPN |
| Based in | British Virgin Islands |
| Logs | No logs (audited) |
| Price | $6.67/mo. |
| Support | 24/7 live chat |
| Refund | 30 days |
| Website | ExpressVPN.com |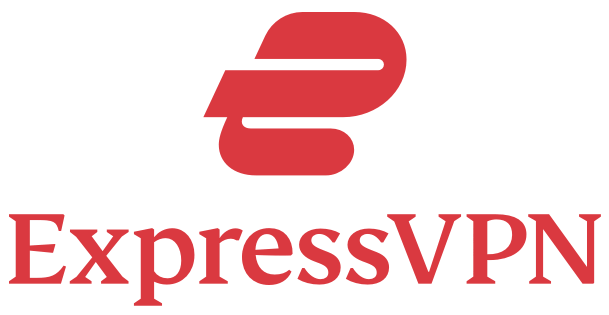 ExpressVPN normally offers some kind of sale or coupon, so the current Black Friday 2021 deal is part of that ongoing offer. Nonetheless, it remains a great opportunity to pick up some big savings for 2021 and beyond.
ExpressVPN is a very reliable VPN service with a good track record. It offers fast speeds across the entire server network, maximum-security apps for all devices and operating systems, and is a verified and trustworthy no logs VPN provider. Whether you need a reliable VPN to stream Netflix or a fast VPN for regular browsing, ExpressVPN has you covered.
Note: ExpressVPN has now released the Lightway protocol, which offers faster speeds than OpenVPN. In our tests for the ExpressVPN review, Lightway gave us download speeds around 200 Mbps. While this is not as fast as Surfshark or NordVPN with WireGuard, ExpressVPN's Lightway speeds are still an improvement.
If you purchase an ExpressVPN subscription with this Cyber Monday deal, you will still get a full 30 day money-back guarantee if there are any issues or concerns. Additionally, all ExpressVPN plans come with 24/7 live chat support.
See our ExpressVPN Black Friday page for more information.
---
Trust.Zone VPN Black Friday 2021 sale
Trust.Zone VPN is a fast, basic VPN service that is on the lower end of the price scale. It is a minimal and user-friendly VPN with apps for Windows, iOS, and Android. It also supports other operating systems and devices through third-party apps. The VPN apps come with built-in leak protection (kill switch) and include support for some streaming services, such as Netflix and Hulu.
From a privacy standpoint, TrustZone also does well. It is a no-logs VPN provider based in Seychelles, which is a good privacy jurisdiction. The only item that is logged is bandwidth, simply because the free trial expires when you hit 1 GB of bandwidth or 3 days — whichever comes first. Aside from bandwidth for free VPN users, nothing else is logged.
Trust.Zone is a reliable VPN service that works well for general browsing, unblocking websites, streaming, torrenting, and more. It performed very well in the Trust.Zone review and offers a good value for your money with these discounted prices.
With the current CyberMonday savings, you can get this VPN for only $1.99 per month. Plus, you can save an additional 10% off if you use the exclusive coupon code below.
Exclusive Coupon Code for an Extra 10% OFF Any Plan:

First, go to
VPNArea: 67% Off for Black Friday / Cyber Monday
| | |
| --- | --- |
| VPN | VPNArea |
| Based in | Bulgaria |
| Logs | No logs |
| Price | $3.21/mo. |
| Support | Email & Chat |
| Refund | 30 days |
| Website | VPNArea.com |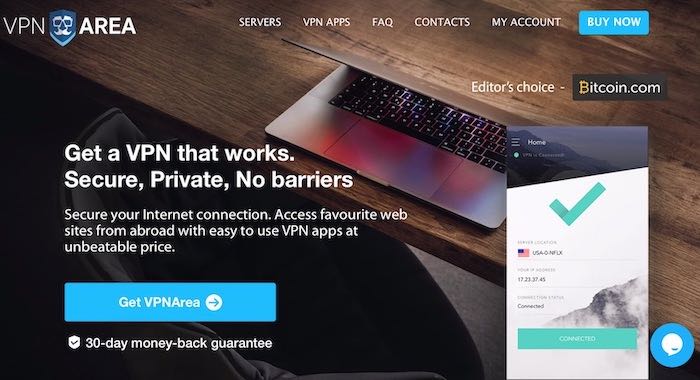 VPNArea is a no-logs, privacy-focused VPN service based in Bulgaria. It did well in testing for the VPNArea review and is an excellent deal for a well-rounded VPN service.

Despite not being a huge name in the VPN industry, VPNArea has some great features to offer:
User-friendly apps for all major devices and operating systems
Fast speeds with the OpenVPN and IKEv2 protocols
Support for Netflix, BBC iPlayer, and other streaming services
Dedicated IP addresses (one of the cheapest VPNs with dedicated IPs available)
Secure leak protection settings (kill switch) with all apps
Being based in Bulgaria, VPNArea is not required to keep any logs since the country does not have any mandatory data retention laws. This helps to ensure VPNArea can remain true to its no-logs privacy policy.

VPNArea even offers a Firestick app in the Amazon Prime store, making it one of the best VPNs for Firestick and Fire TV.

Cyber Monday prices: Now you can get two years of VPNArea for $77. That domes out to only $3.21 per month when you use the discount below.
---
ProtonVPN Black Friday Deal up to 50% Off
| | |
| --- | --- |
| VPN | ProtonVPN |
| Based in | Switzerland |
| Logs | No logs |
| Price | $8.00/mo. |
| Support | Email |
| Refund | 30 days |
| Website | ProtonVPN.com |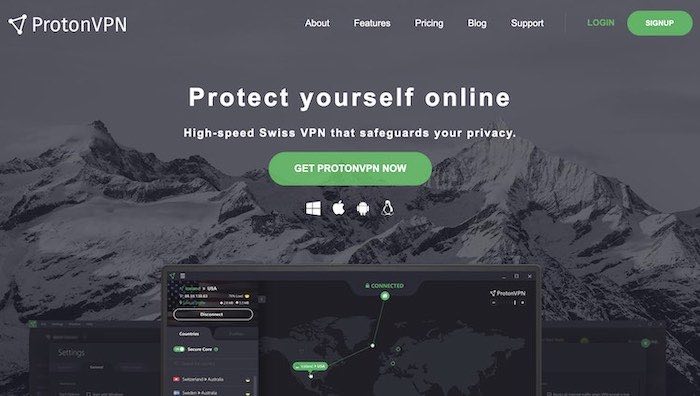 If you are looking to save money on either ProtonVPN or ProtonMail, now is the time to do it. Both are on sale for Black Friday and Cyber Monday, with huge savings that you won't get any other time of the year.

ProtonVPN is a VPN service based in Switzerland, from the team behind ProtonMail. It is a privacy-focused VPN provider with a very secure server network (Secure Core). Additionally, it also works well for Netflix, general streaming, and also torrenting. While it is on the higher end of the price spectrum, this Cyber Monday deal will significantly reduce the overall cost.

ProtonMail is now also on sale for Cyber Monday. This is a secure email service that is among the best in the industry, also based in Switzerland.

If you want to give ProtonVPN or ProtonMail a test drive, now is the time.

Here are the current prices with the official ProtonVPN Cyber Monday Deal: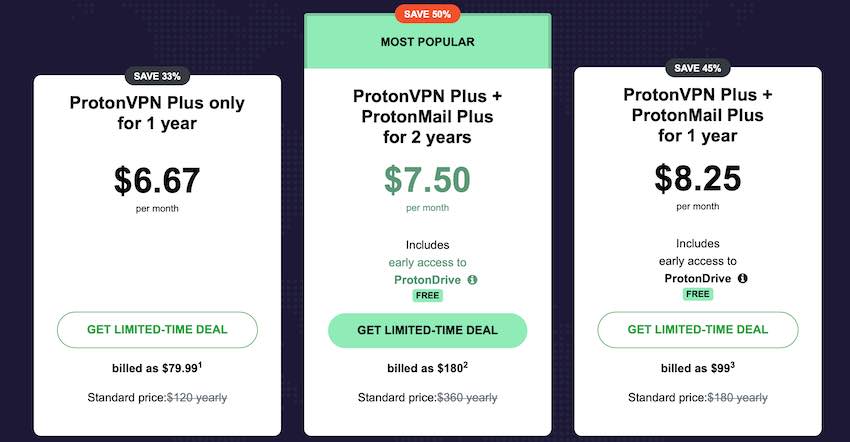 Just like we saw with NordVPN above, ProtonVPN is also offering discounts when you bundle different services together. In this case, you can save on ProtonVPN bundled together with ProtonMail. Both of these services are top-notch, but neither is the best in the respective category. Regardless, this is the best savings you will see all year for ProtonVPN and ProtonMail prices.

For more information, see also our ProtonVPN review and/or our ProtonMail review.
---
VyprVPN Black Friday Deal: Buy 2 years, get 1 year free
| | |
| --- | --- |
| VPN | VyprVPN |
| Based in | Switzerland |
| Logs | No logs (audited) |
| Price | $8.33/mo. |
| Support | 24/7 live chat |
| Refund | 30 days |
| Website | VyprVPN.com |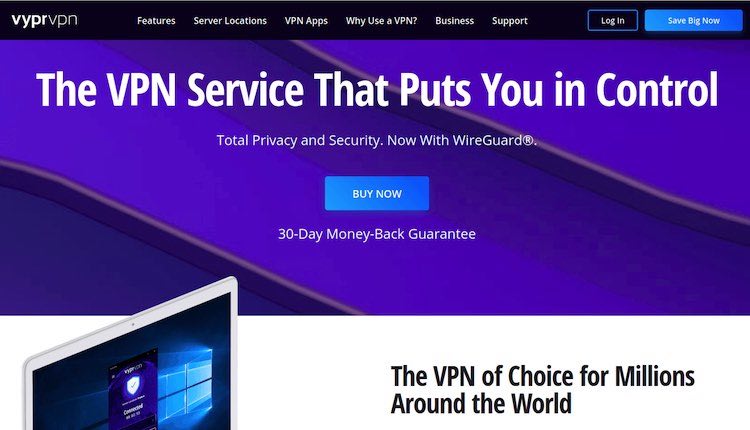 VyprVPN is a secure, no-logs VPN service based in Switzerland. It is one of the few VPNs that has undergone (and passed) a third-party audit verifying its no-logs claims and privacy protection policies. VyprVPN offers secure VPN apps for all major operating systems and devices while also working well with streaming services.

VyprVPN has an awesome offer for Cyber Monday. They are giving away one year for free, on top of two-year subscription plans. This is an 87% discount that drops the price down to $1.66 per month.

If you sign up for a VPN subscription with this Cyber Monday discount, you will still be entitled to the standard 30 day refund window. And like NordVPN and IPVanish, VyprVPN also offers live chat support.

See our VyprVPN review for more info on this service.
---
VPN.ac Black Friday Deal for 45% off
VPN.ac offers a Cyber Monday deal every year. This also allows you to lock-in a discounted subscription for the lifetime of your account.

The discount is live right now, as of November 27 and will run through Cyber Monday. VPN.ac is also one of our top recommendations and is featured on the best VPN list. Even though it's already quite cheap at $3.75 per month with the two-year deal, the Cyber deal will give you even better savings.

Note: You will see the Promo Code "CYBER20" already activated on the checkout page when you use the link above.

(All plans come with a 7 day money-back guarantee.)

Our VPN.ac review has more information and test results.
---
OVPN – "Black Week" Sale for Black Friday
OVPN has officially released their Black Friday and Cyber Monday deal for 2021. Here is the Cyber Monday deal you get when you purchase the two-year (24 months) plan:
The additional multi-hop add-on is included for free
OVPN will send you a free t-shirt
Yep, you read that correctly. OVPN is the only service we've covered here that is giving away free merchandise (clothing) for Cyber Monday.

Below you can see the info from the OVPN website about this exclusive "Black Week" deal:

And just to cover our bases, here are some noteworthy facts about OpenVPN:
Privacy-focused service based in Sweden
No logs VPN provider (verified with a court case in 2020)
Multi-hop VPN support
VPN apps for Windows, Mac OS, Linux, and Android (but not currently iOS)
WireGuard support
Works with some streaming services (but not as many as with NordVPN and Surfshark)
You can also check out our OVPN review to learn more and see all the test results.
---
TorGuard 50% Off Black Friday savings
TorGuard has traditionally offered great savings on both VPN and email services for Cyber Monday.

For Black Friday and Cyber Monday 2021, you can get 50% off TorGuard VPN with any of the packages you choose. This deal is valid over Black Friday weekend and the subsequent Cyber Monday.

TorGuard is a US VPN service that offers proxies, streaming packages, and now an email service (explained in our TorGuard review). While it is generally regarded well within the privacy community, the US jurisdiction is a drawback in terms of privacy. But since TorGuard is a no-logs VPN service, that may be less concerning for some users. Check out the NordVPN vs TorGuard comparison to see how it stacks up against one of the best VPNs.

Be sure to manually enter the promo code during checkout: BlackFridayTGPM

TorGuard's Cyber Monday deal is pretty good with the 50% off discount, but it also is a recurring discount, as you can see in the screenshot above. This means that you will continue to get a 50% discount every time your subscription renews, which is a great deal.
---
Why is Black Friday so popular for VPN discounts?
First, let's examine what exactly "Black Friday" means and where it came from.

Black Friday is the day after the American holiday Thanksgiving. As Wikipedia explains,
The day after Thanksgiving has been regarded as the beginning of America's Christmas shopping season since 1952, although the term "Black Friday" did not become widely used until more recent decades.

Black Friday has routinely been the busiest shopping day of the year in the United States since 2005,[2] although news reports, which at that time were inaccurate, have described it as the busiest shopping day of the year for a much longer period of time.
Indeed, this "holiday" seems to be a busy time for VPNs as well, which are located all over the world. Over the course of my life, I've watched "Black Friday" grow in popularity to what we see today. As you can see with these deals, most VPNs don't even wait for Friday to show up, but instead, launch sales even earlier.
What about getting VPN deals on Cyber Monday?
Similarly, Cyber Monday has also grown in popularity with the rise in online shopping. As Wikipedia explains, this is a relatively new phenomenon:
Cyber Monday is a marketing term for the Monday after the Thanksgiving holiday in the United States. It was created by retailers to encourage people to shop online. The term was coined by Ellen Davis of the National Retail Federation and Scott Silverman, and made its debut on November 28, 2005, in a Shop.org press release entitled "'Cyber Monday' Quickly Becoming One of the Biggest Online Shopping Days of the Year". It is on the Monday after Thanksgiving, and most of the time falls in November, but if Thanksgiving is on November 27 or 28, it will fall in December.
While it may have started out as a marketing gimmick, Cyber Monday sales are now over $6.5 billion (according to Wikipedia).
Are there other VPN deals, aside from around Black Friday and Cyber Monday?
I have been keeping a close eye on the VPN space since 2015. I can tell you with absolute certainty that the time period around Black Friday and Cyber Monday is the best time of the year to buy a VPN subscription. This is somewhat interesting given that Black Friday and Cyber Monday started out as an American phenomenon. However, we see this sales trend continue to gain popularity around the world.

Additionally, I do not see the same scope of VPN discounts and coupons at any other time in the year. Simply put, you can get the best savings around Black Friday and Cyber Monday.

We will be continuously updating this guide, however, with new information and deals as they unfold. While many VPNs participate in Black Friday and Cyber Monday, others do not. One example of this is with Perfect Privacy, which never seems to change its prices for any reason or at any time.
Conclusion on Black Friday and Cyber Monday VPN deals
If you are looking for the absolute best time of the year to purchase a VPN subscription, then the time is Black Friday and Cyber Monday. This short window of time always offers the best VPN deals and discounts.

Even if you already have a VPN subscription, you can still try out another service to lock in great savings. In some cases, you can perhaps renew an existing account with the discounted rates.
RECAP: 10 Best Black Friday and Cyber Monday VPN Deals for 2021
This wraps up our guide on the best VPN deals for Black Friday and Cyber Monday 2021. Enjoy the holidays and stay safe, secure, and private online!