ZorroVPN is offering an exclusive 11% discount to RestorePrivacy readers on all plans.
To get 11% off any subscription just use this coupon code:
RESTOREPRIVACY
How to apply the ZorroVPN discount
First, visit ZorroVPN using this link >>
Then, click ORDER from the top menu, enter a working email, then select the duration of your subscription plan. Using the RESTOREPRIVACY coupon code will save you 11% on any plan.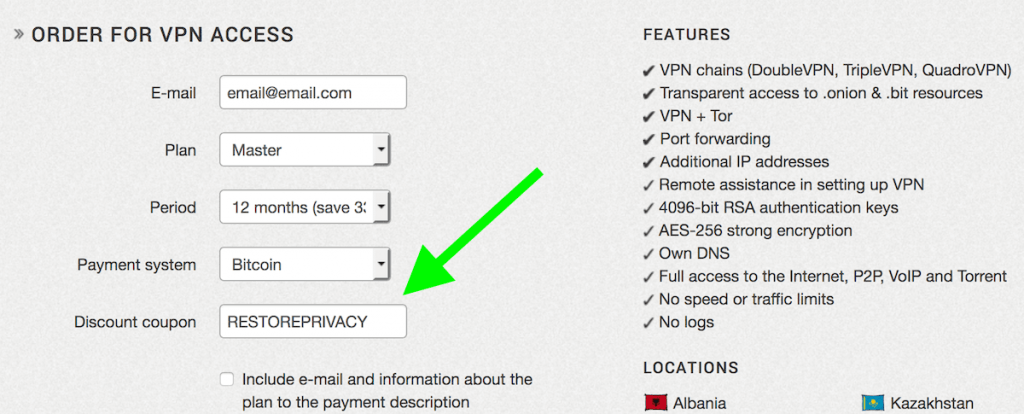 The 11% coupon code will reduce the rates as follows:
1 month: $15 (discount to $13.35)
2 months: $25 (discount to $22.25)
3 months: $36 (discount to $32.04)
6 months: $68 (discount to $60.52)
12 months: $120 (discount to $106.80)
ZorroVPN highlights
Overall, ZorroVPN did well in testing for the ZorroVPN review.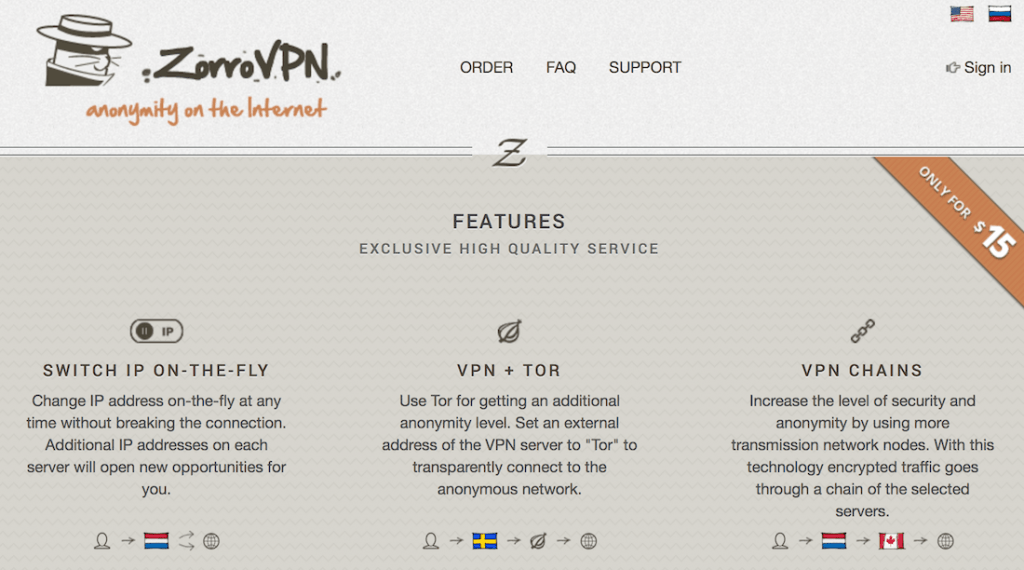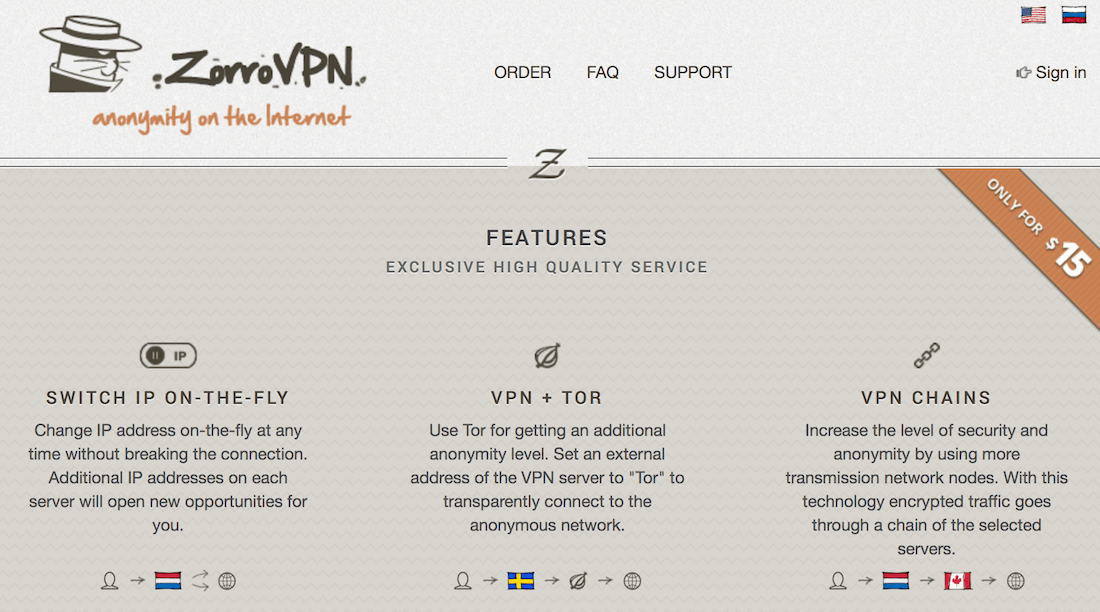 ZorroVPN is a service focused on privacy. Despite being a relatively unknown name in the VPN industry, it did surprisingly well in testing for this review. ZorroVPN offers many unique features to give you the highest possible level of online anonymity. These include multi-hop VPN chains, strong encryption, and the ability to use custom VPN configurations with the Tor network and secure proxies.
One minor drawback with ZorroVPN is that they don't offer any of their own applications. This means you'll need to use third-party software, such as Viscosity, or other open-source options. Setup is also slightly more complex (but still not overly complicated). If you need help, the support team can assist you via email, Skype, chat, and even TeamViewer (live remote assistance).
+ Pros
Features to give you the highest level of online anonymity
Multi-hop VPN chains, up to 4 servers (self-configurable)
VPN + Tor available on every server
VPN + Proxies
No logs
Strongest encryption available
Large server network
Fast and reliable
11% discount for RestorePrivacy visitors
– Cons
No proprietary apps (must use third-party software and applications)
Setup is slightly more complex
Higher price

Connections
5

Price*
$8.90
*with 11% discount

Jurisdiction
Belize

Privacy Tests
Passed all tests.